So I ended up going down around noon and met my niece. My plan was to stay from then until at least sunrise, but I got a migraine and ended up leaving just an hour after my sister picked up my niece. I took some meds and might head back for the 0130 meet up, but I figured I'd post a quick TR.
I got there about 1130ish and had no trouble parking in M&F (accessed from the bridge, they were diverting street traffic, possibly to the convention center) but ended up in the super far corner of Donald...1J. After hiking to the tram it was about time to meet my sister so I cut across the esplanade and picked her up from the drop off zone. We headed into Disneyland and tried to find her friend the Queen but she ended up with a potty accident (great start to the day!) so I changed her and we grabbed lunch. The chicken and waffles from Plaza Inn were meh. The counter service was terrible and it wasn't even crowded. The chicken was their normal chicken and was good, the waffles were soggy, bland, and very dense. We actually saw the queen exiting while eating so we decided to hang out in the area, meeting Peter Pan and watching duckies.
She finally got to see her Queen and boy does she have her evil down!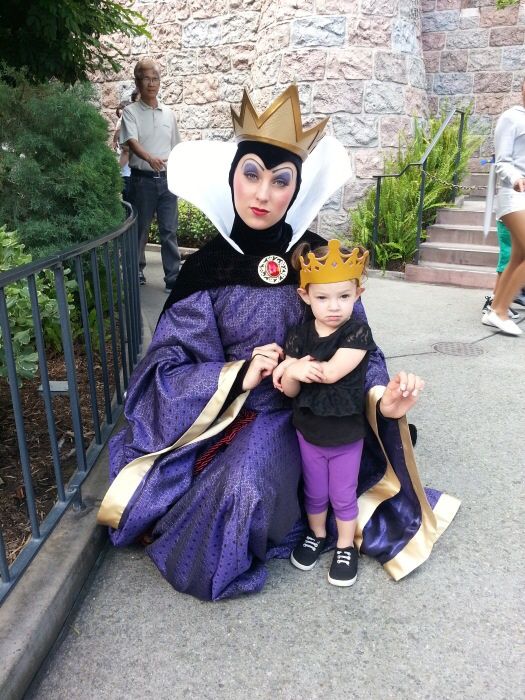 Popcorn is her disneyside!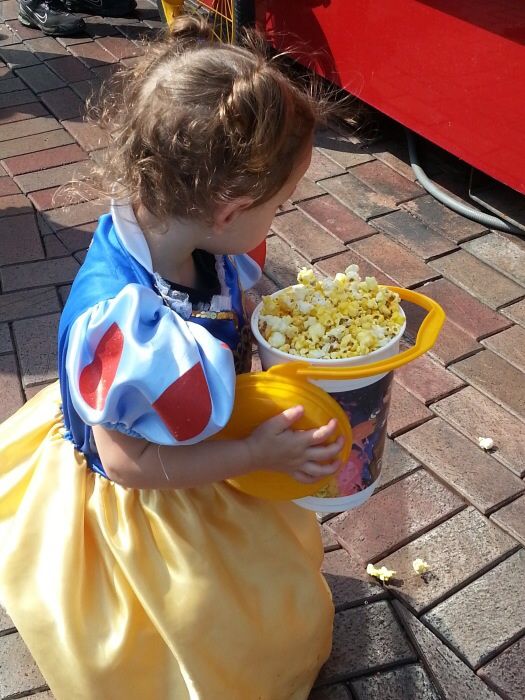 My Queenly silhouette
Overall,
It was pretty crowded but not terrible, ride times were about the same as a busy summer evening. We didn't so many rides, just the carousel, Snow White (super fun with me as the queen and her as Snow!), the train, and then the horse carriage a few times. We met Minnie, Mickey, Peter, Pluto, The Queen (a few times), and then my niece loved seeing everyone in their costumes, especially all the Elsas. It was a fun energy, but is was getting crowded and not the best place to be with a migraine!