One issue that many Disneyland fans have to face each time is what to wear. Some people wear clothes adorned with Mickey or Princesses. Others favor Tinkerbelle. Some are a bit rebels, and will wear their non-Disney attire. And there are others who don't wear anything themed at all.
Me, I value a shirt I bought while visiting Marceline, MO, Walt Disney's boyhood town. This may sound silly, but I feel like it helps bring a certain amount of closeness to Uncle Walt and Disneyland's origins, since so many of his ideas for Disneyland can be traced back to that small town.
Here is me, with my girls, all wearing our Marceline shirts, in front of the Hotel Marceline facade on Main Street.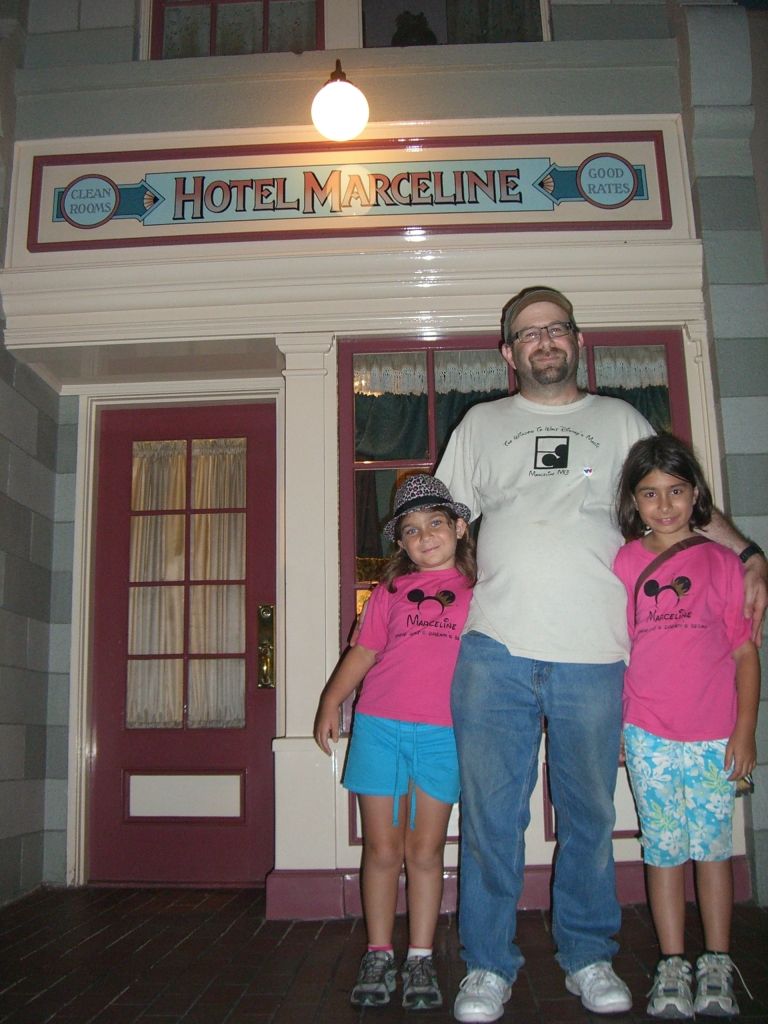 I also have a Doctor Who shirt I like to wear, since it generates a lot of comments from guests and cast members when they see it.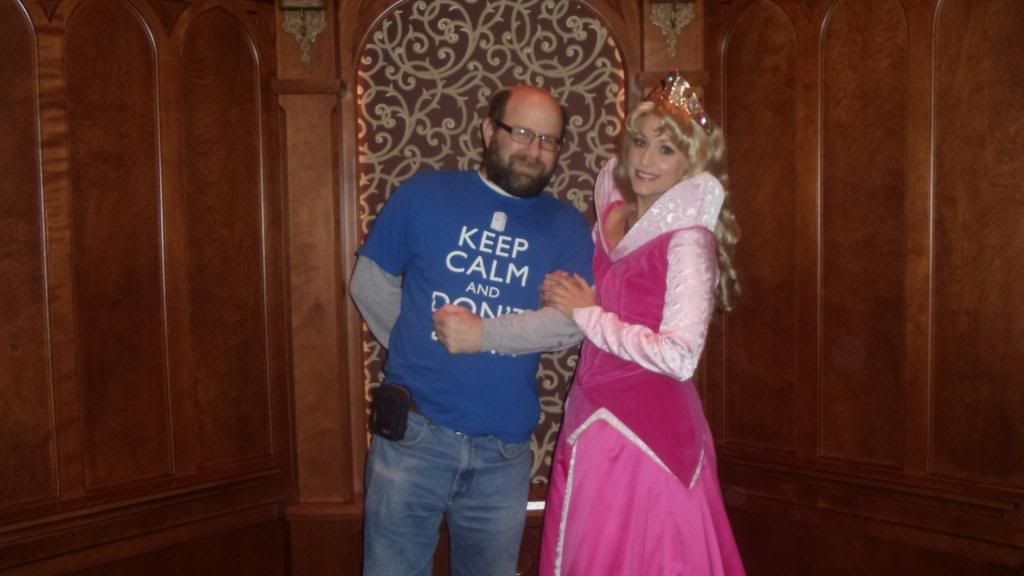 And now, the question:
Is there anything you try to wear all the time when you go to Disneyland? If so, what and why? Pictures would be great to go with the stories.