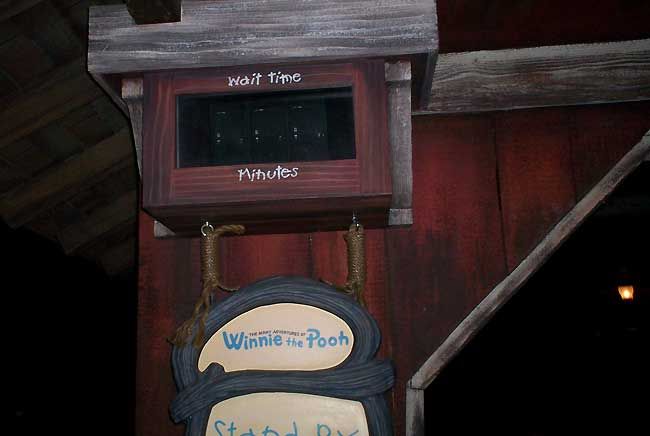 As I passed the very empty queue for the Many Adventures of Winnie the Pooh ride this evening around 8:20 pm I had to stop and take this shot. It is a succinct commentary on the popularity of this Pressler era ride. A draw so low that it has no wait time.
We decided to ride it for kicks and giggles. From the entrance through the line and onto our very own ride car with still NO ONE in line behind us and no one exiting the ride. The ride ended with empty vehicles backing up into the exit tunnel which delayed our exit.
Later on I passed afew of the other Pressler era rides like Innoventions and Honey I Shrunk the Audience and both had similar wait times as the other classic rides were still going strong. Autopia had a 40 min wait, Space Mountain had 50 mins, Alice had a 25 min wait. It's gonna take a while but Disneyland seems to be recovering. Now if they could only figure out what to do with some of the dead space in tha park.