Here we go, another Whoever Trip Report. This one is our annual (looking to actually do it annually) family week-long vacation from Arizona to Disneyland. For those who don't know the players, there's myself, Matt (aka; whoever), my wife Amy, my oldest Katherine (nearly 8 as of this trip), Charlotte (5.5 as of this trip), and Victoria (barely 2 as of this trip). Accompanying us are Lindsey and Reese (5ish), who are good friends and have accompanied us on Disneyland trips of past.
Said in my best Peter Pan voice "Here we go!!!"
10/20/2014...05:13. Pulled out of the garage after a WAY TOO LONG getting everybody up and into the car debacle. We can't ever seem to leave on time, and I had hoped to be on the road by 04:30. The sooner you check into the hotel, the better your chances for your sleeping arrangement request (for us, a queen and bunk beds) and potential for pixie dust upgrades to the room location or view. The kids were pretty zombie at this hour of the morn, but none were deciding to sleep.
The children's tablets engaged their eyeballs at 05:38 after we were half way across the valley. Around 6AM, we encountered some slowing and traffic near exit 81. A tractor-trailer had overturned in the left lane and was being righted. At 07:00, we pulled off for our usual fuel stop at the Flying J while still in AZ. California fuel is easily a dollar more per gallon just a few miles down the road to best to keep the tank topped in Arizona (smell the freedom!!!).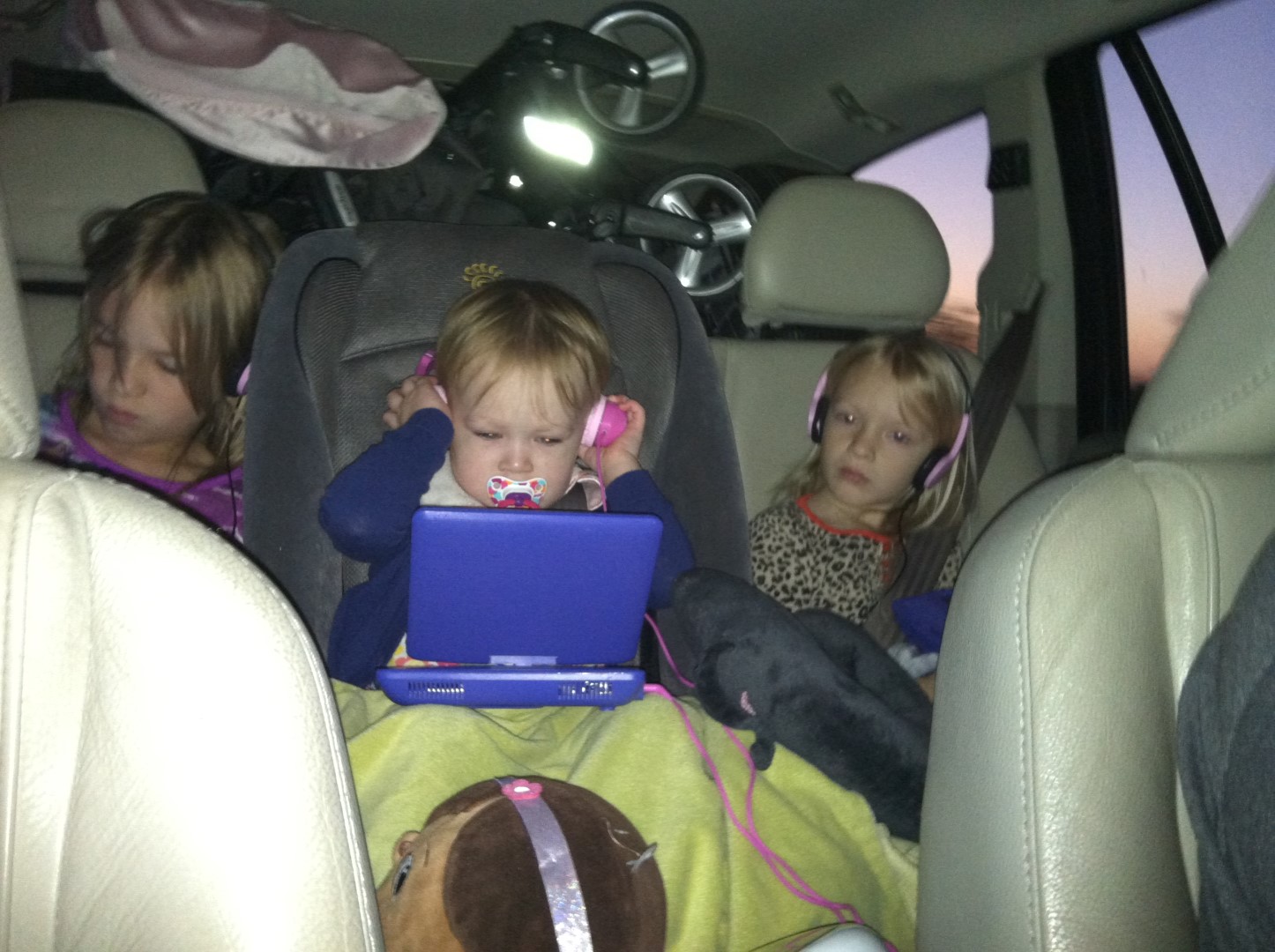 At 08:44, Victoria had given up the fight and decided to take a nap. The girls ate lunchables (or more accurately made a mess with lunchables). Right about this time, we were coming up on the windmill farms. They looked to be getting a decent breeze. Shortly afterwards, we entered the Moreno valley. We engaged in a debate as to the nature of the visibility obscuring material floating everywhere. Was it smoke? Fog? Smog? A quick google weather check indicated it to be "intense fog", and it was thick. I'd never seen it this thick in lower CA in fact. For desert dwellers like us, fog is something we only see locally maybe once or twice every ten years (thankfully).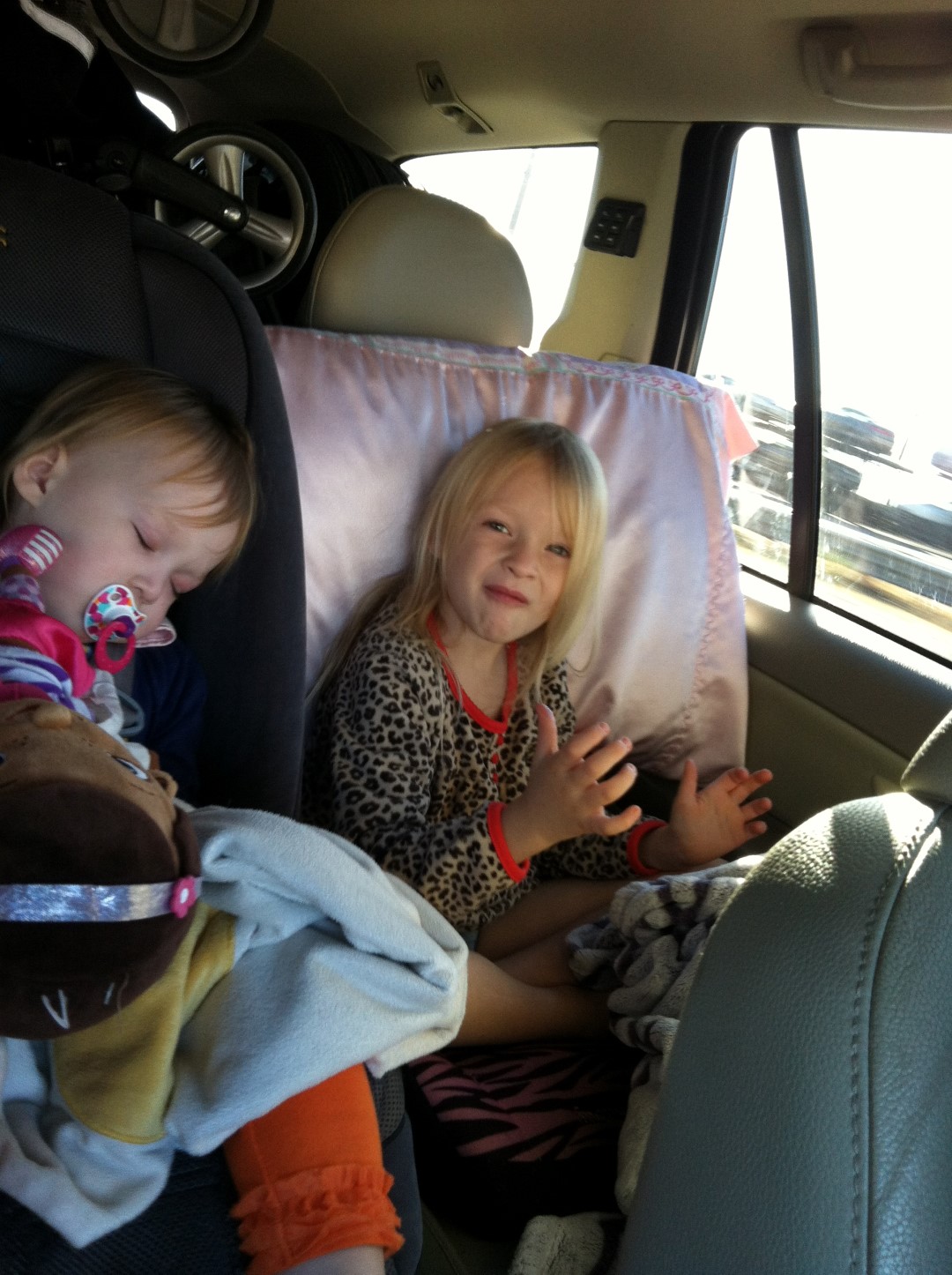 Around twenty-four past nine, we passed the Rubidoux exit. We both said it simultaneously... Rubydoo!!! (Yes, it would be Ruby-dough, but it wasn't for us right then and there). The Ruby-Doo was Amy and my favorite beverage during our last dining experience at Club 33.
Just two minutes past ten, we were sitting at Ball Road and State College Blvd. There were some road flare ashes from what must have been an accident the prior night. Katherine having an overactive imagination and propensity for creativity said they must be a beignet trail. It would henceforth be referred to as "The Great Beignet Mystery".
At a quarter past ten, we had disembarked the vehicle (no minor feat given the Tetris-esque packing routine) and were checking in at the front desk with Kiki.
Tetris Volvo as pictured: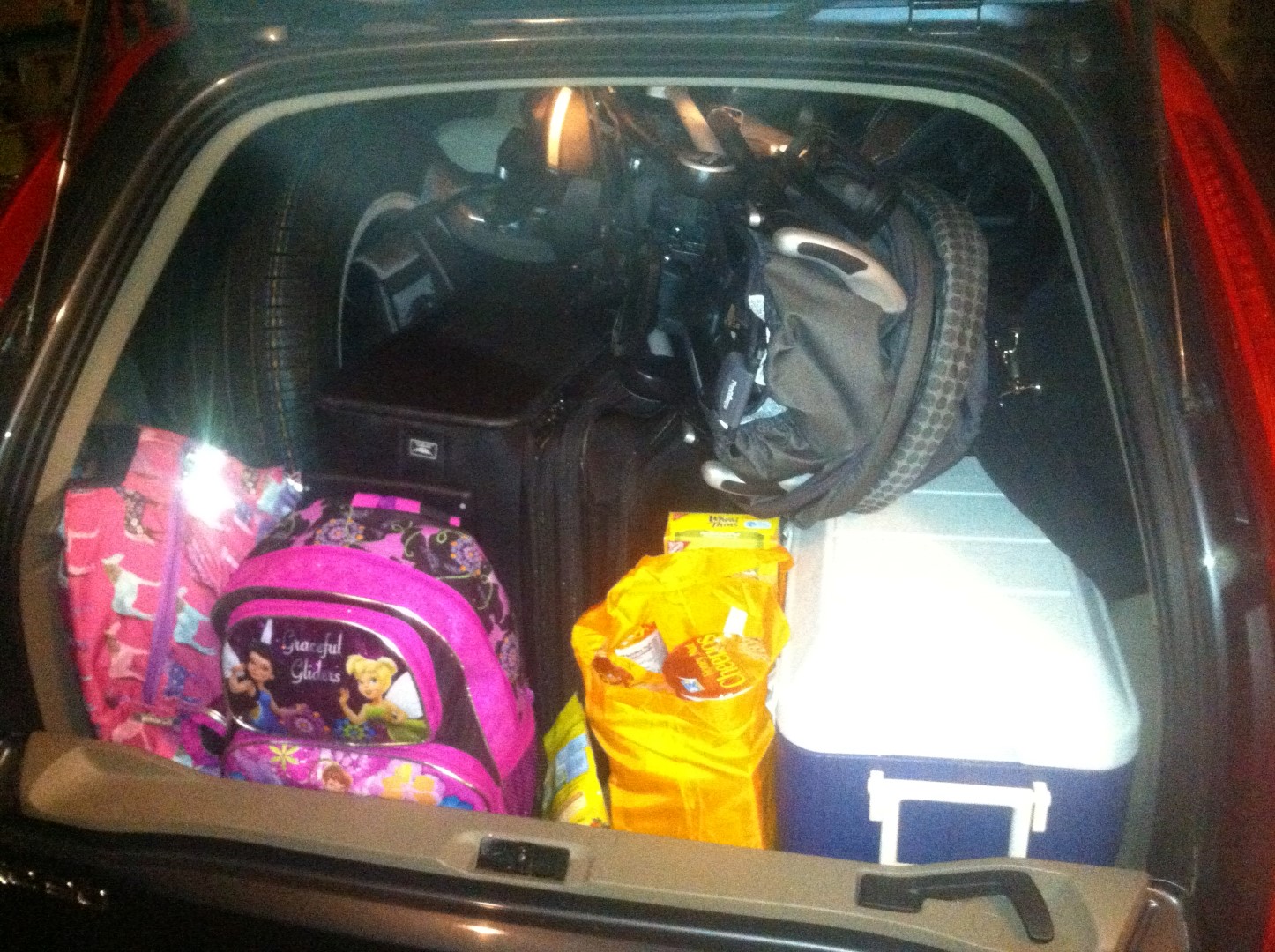 She looked long and hard and after probably ten to fifteen minutes we finally were guaranteed a bunk-bed room. They would text us with the room number later (we've always received it at the desk in the past, so I don't know if they just didn't know which would be ready first). The girls had established themselves in front of the TV watching Pluto or Goofy shorts on the lobby TV.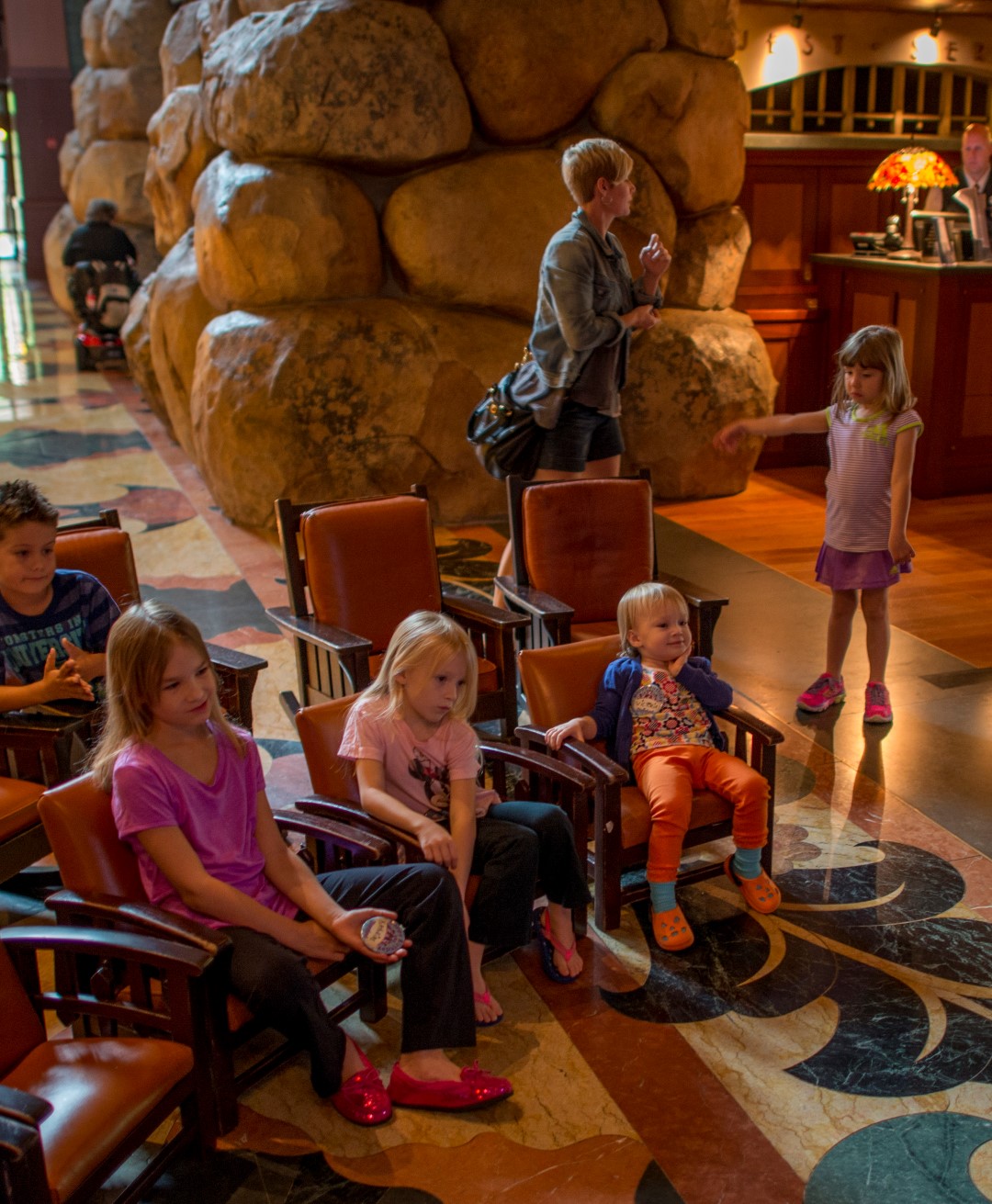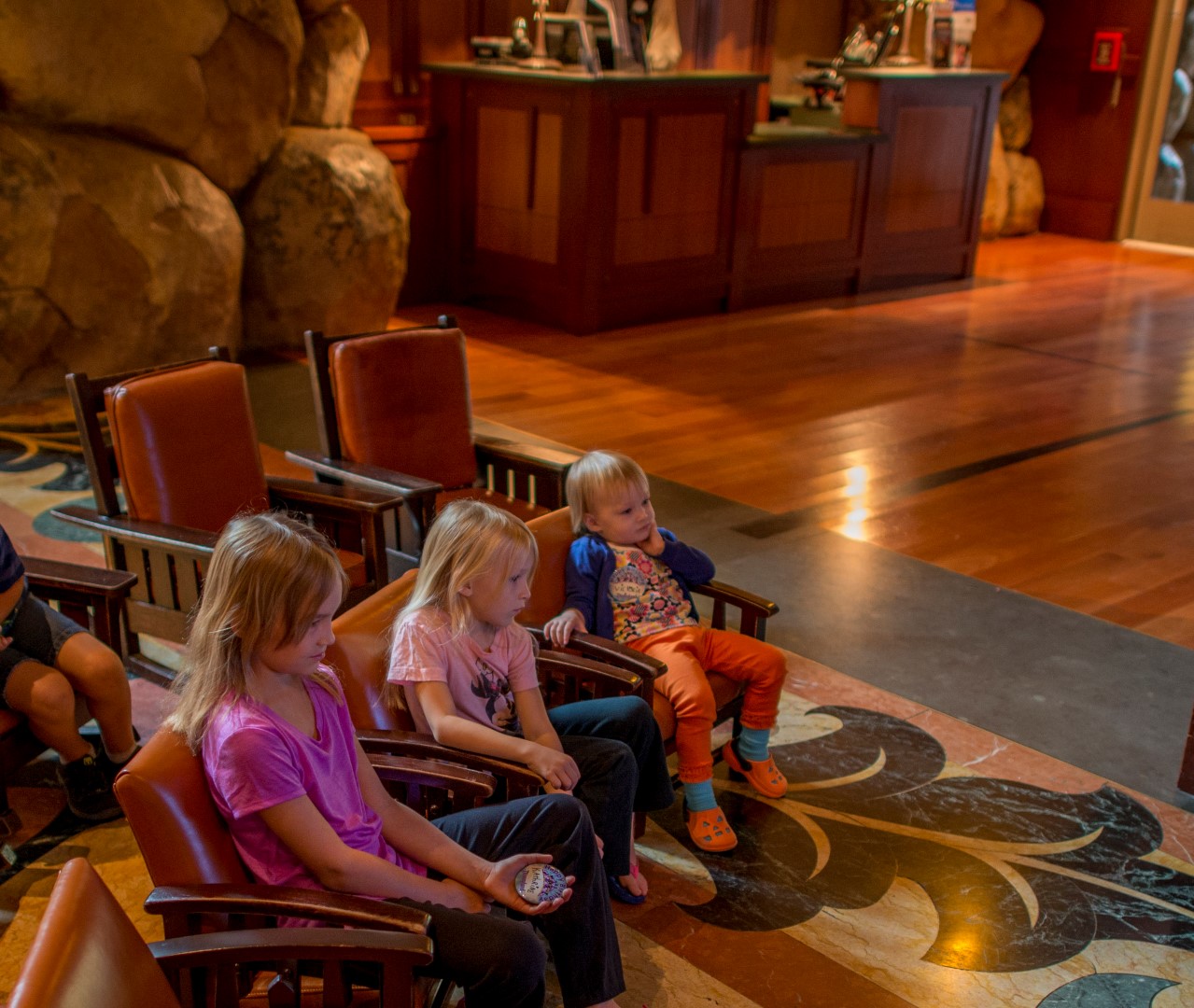 After check in, I headed over to the concierge to inquire about the Art of Craft tour. I was informed there was no tour today contrary to the schedule I had been provided. Not to be stymied, I booked a Friday tour for 1PM.
By 10:49, we hit Downtown Disney. We were going to head over to Trader Joe's for lunch. A brief stop to oogle the Lego store and we were on our way to the Disneyland hotel.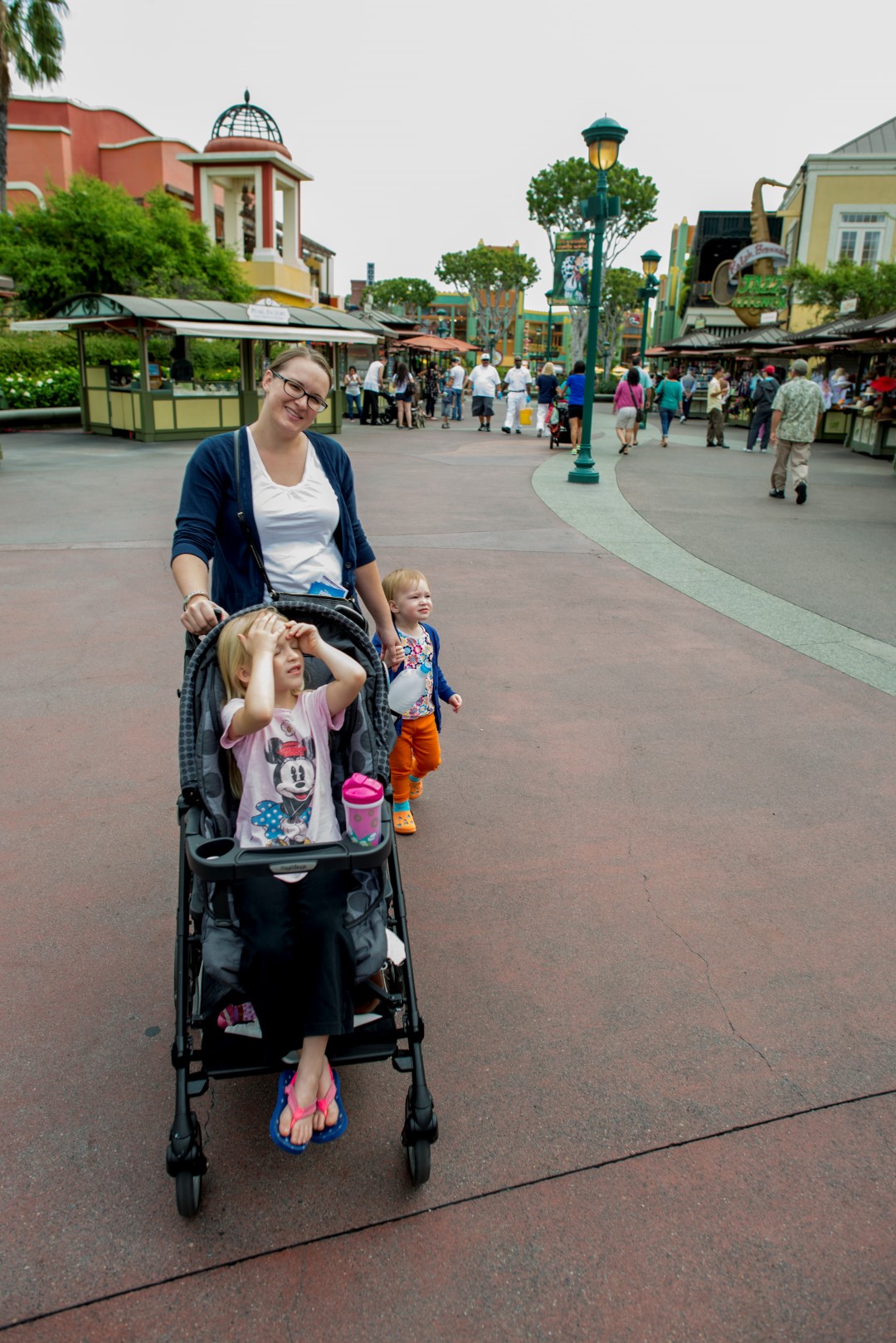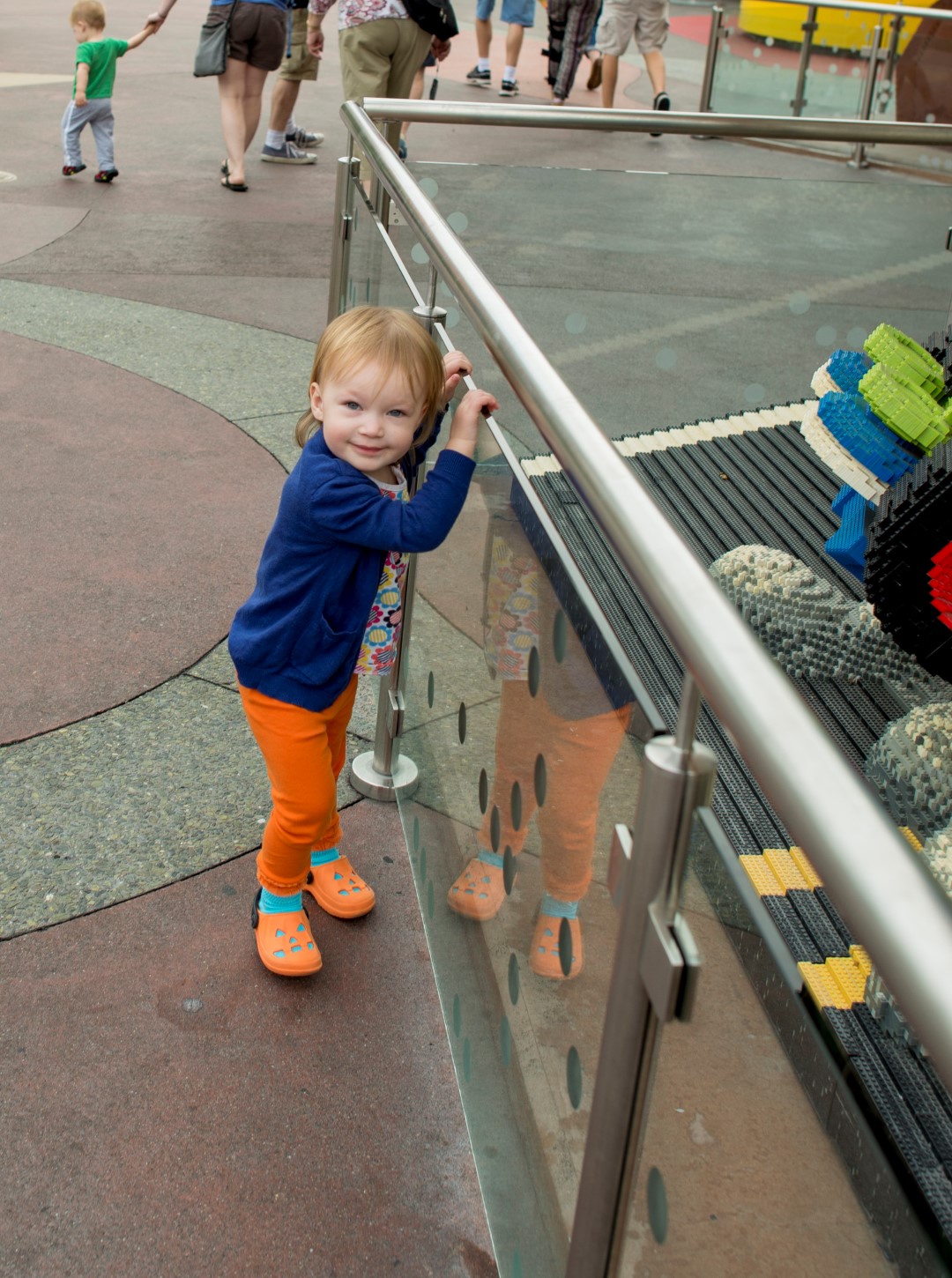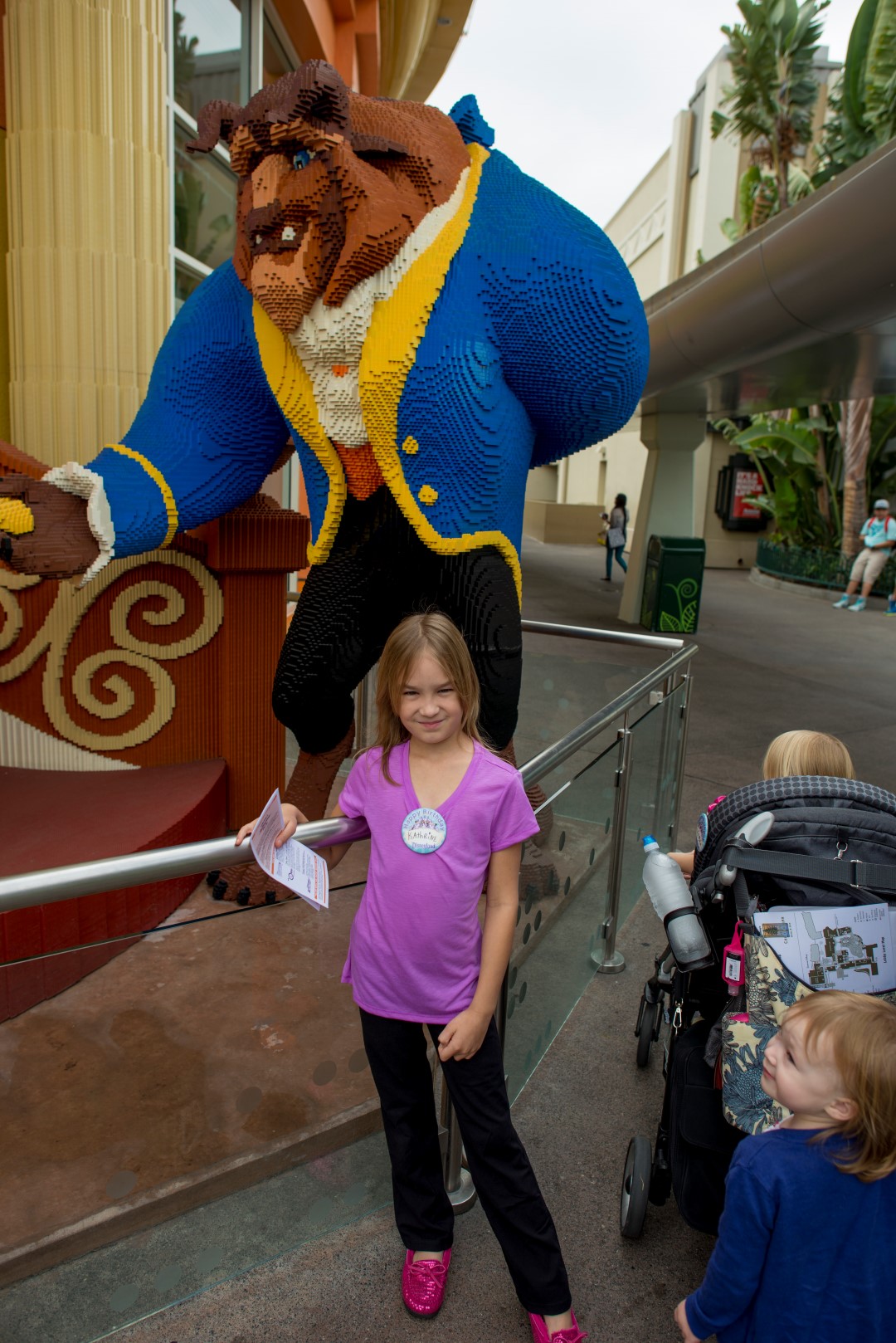 They were working on the sorcerer hat, so we jogged left, went by the smoking area for the Adventureland tower, cut through it, and made our way over to Sam's. We arrived and were told they didn't open for another half an hour (11:30 opening). Grr... We made a snap decision, and went for Tangaroa Terrace. I grabbed two salmon meals for the girls, some shrimp tacos for Amy, and I got the Ahi. The Ahi was great!! Much better than the last time I had it. Amy's shrimp tacos must have been equally good because they disappeared in short order, and the girls devoured their salmon like nobody's business.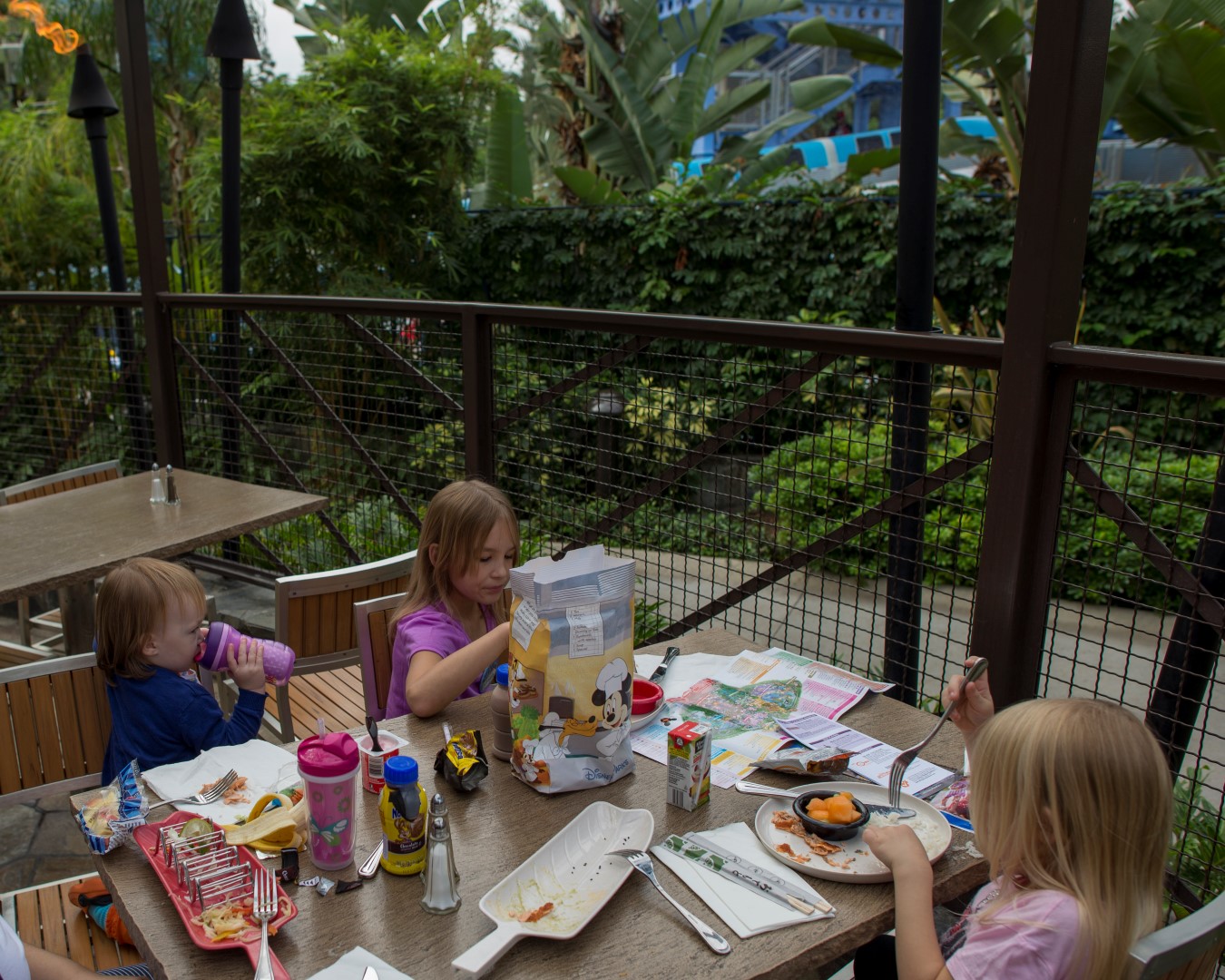 Satiated, we decided to head back towards DTD, but first we would make a stop into the Frontierland tower to check out the scale model of Big Thunder Mountain Railroad. Afterwards, we headed through the Rose Court to see where the girls will get married someday. They decided to show us how they would walk down the aisle... or not walk...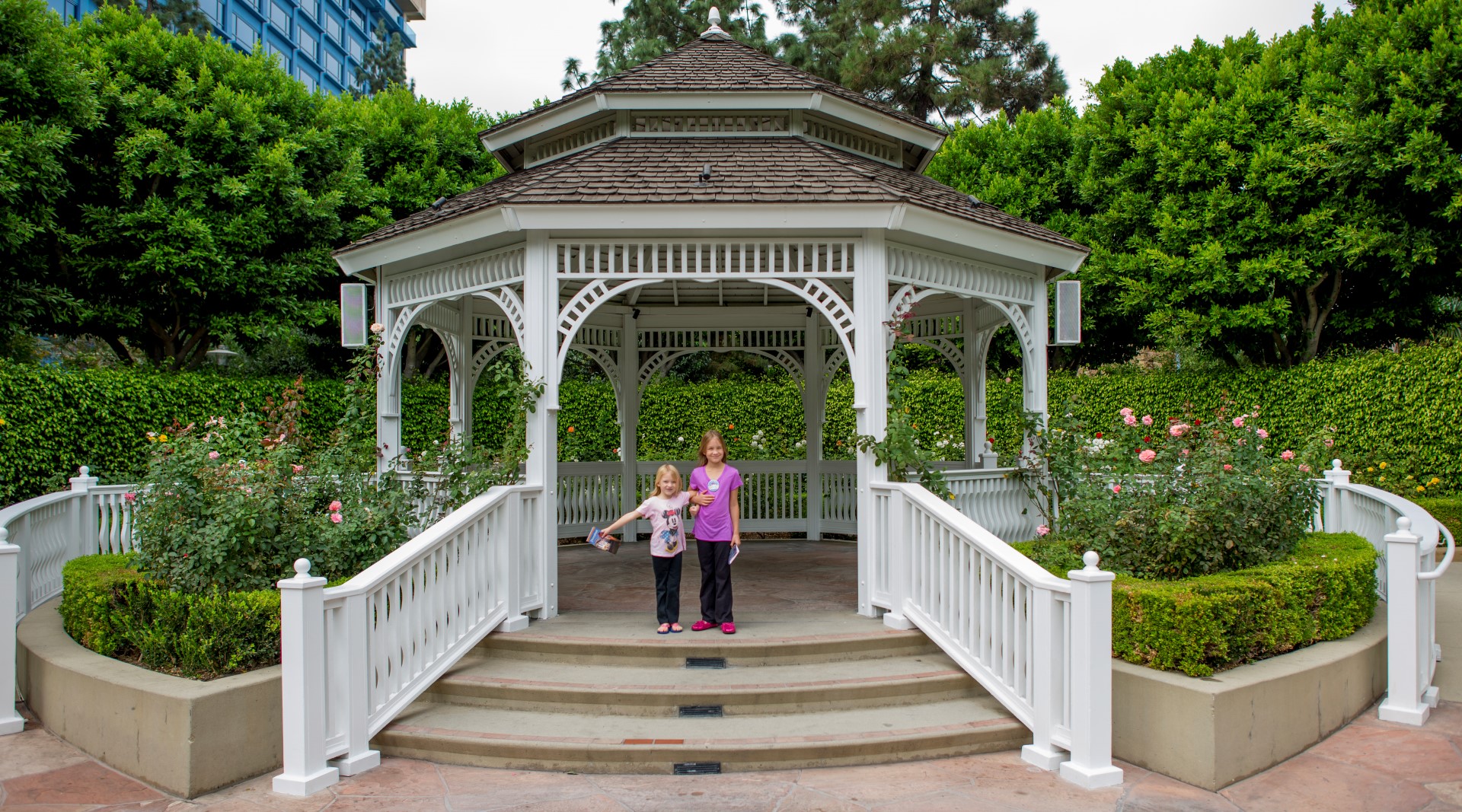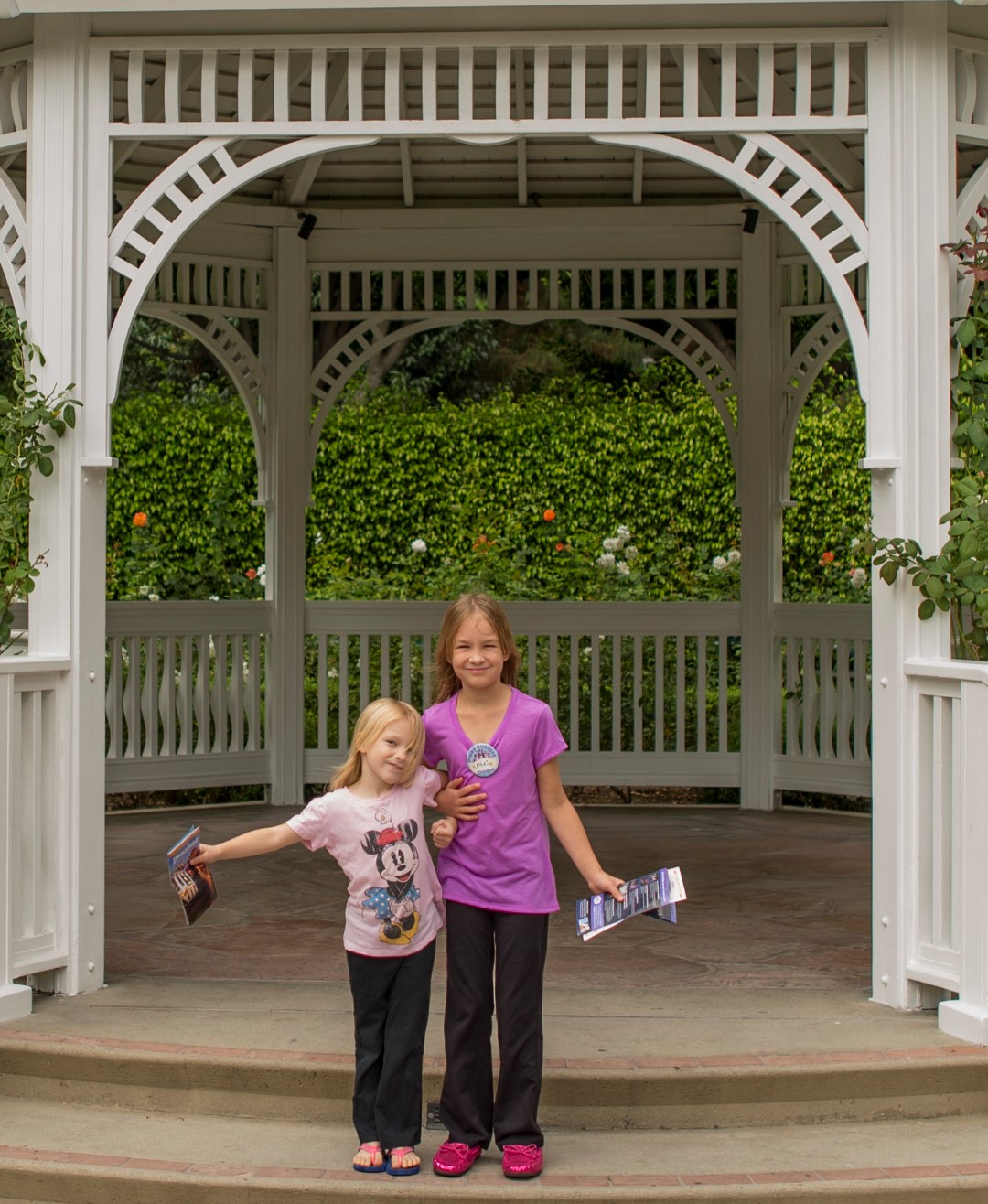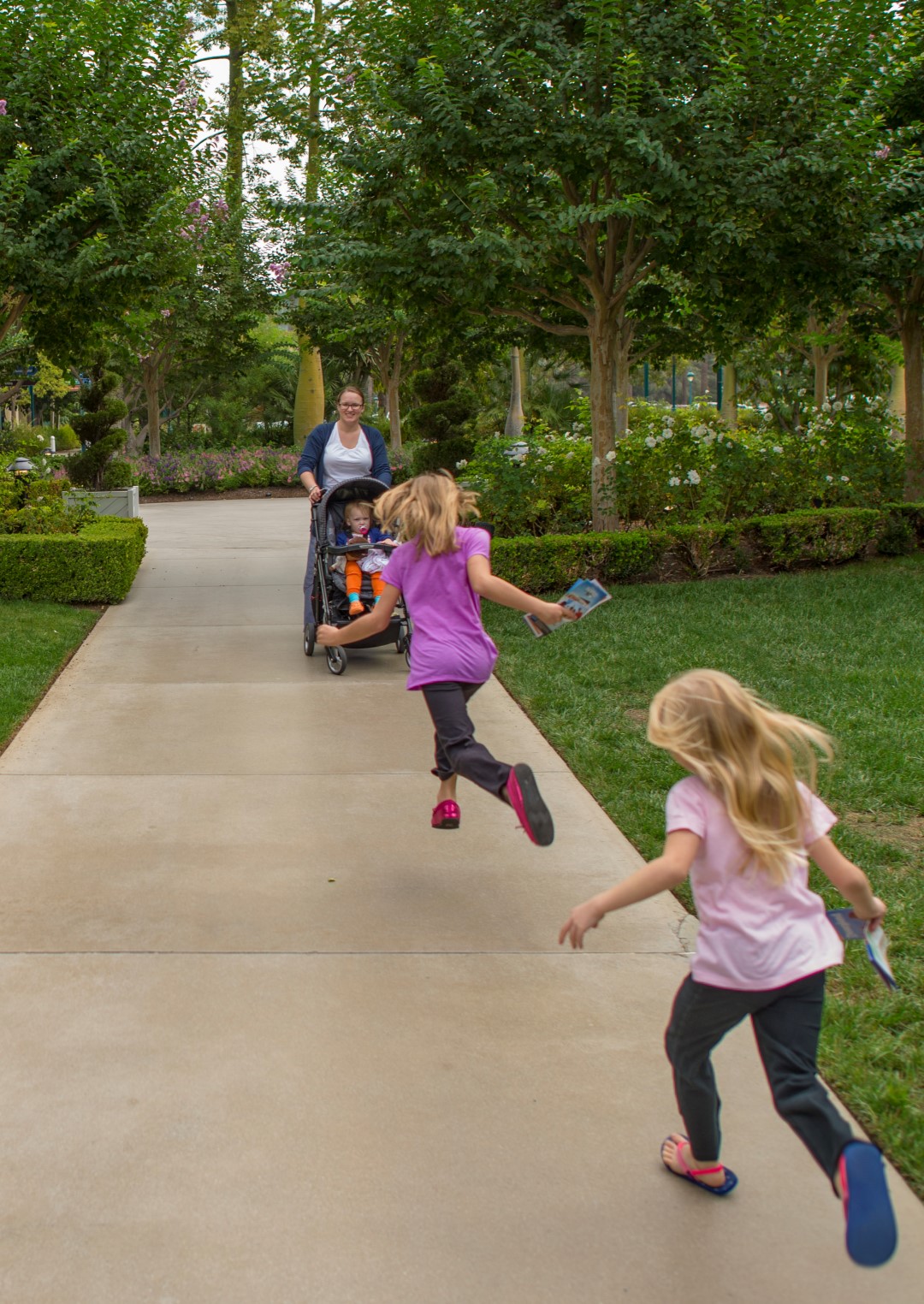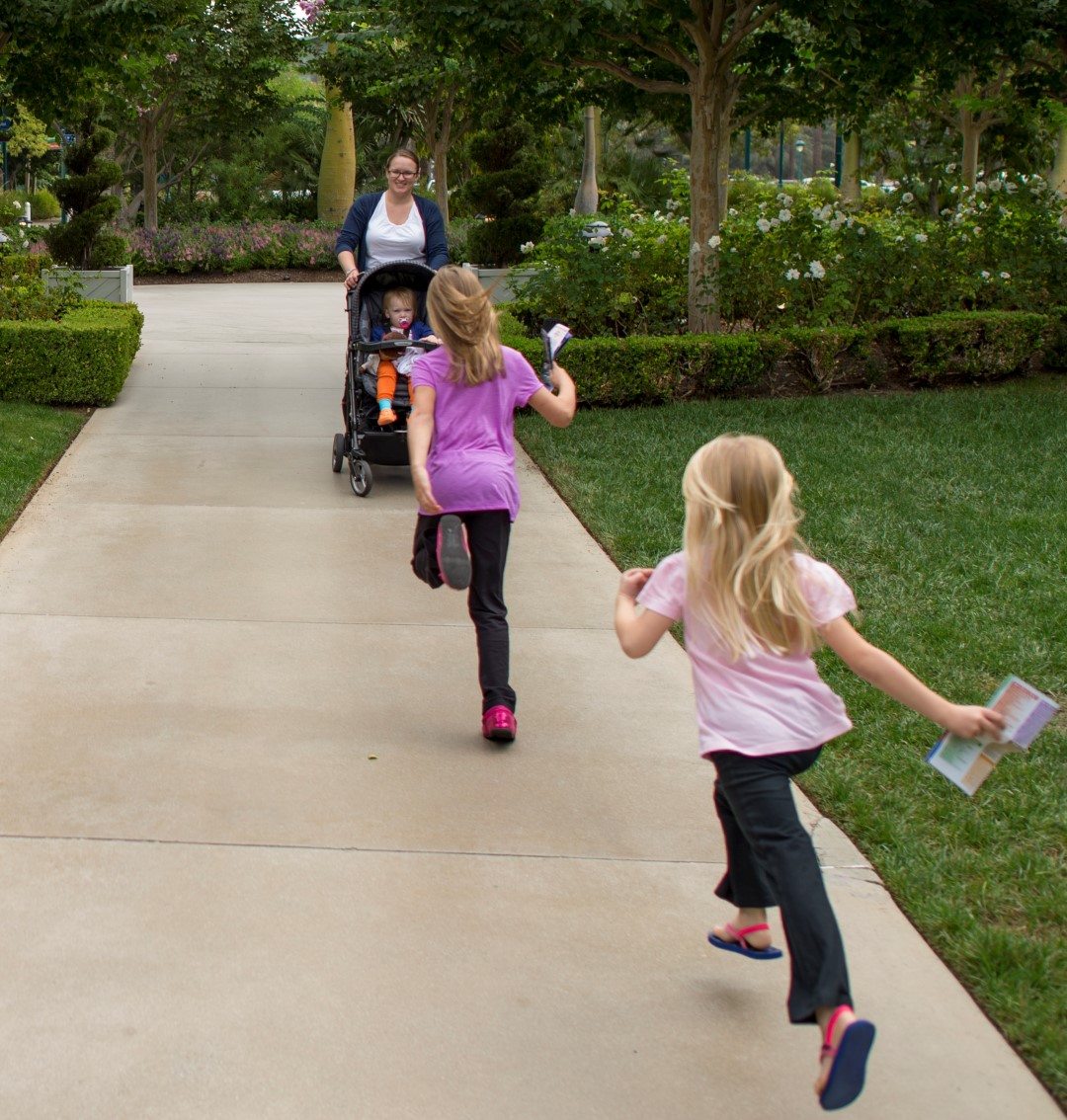 Afterwards, we made our way back to DTD and hit the Lego store. It was the least crowded I had ever seen it. You could ACTUALLY MOVE. I really liked a few of the kits, but they were several hundred dollars, and that wasn't in the budget. I'm kind of surprised Disney hasn't bought Lego or at least licensed Disney Parks to them as building kits. That would be a mega money maker. We split at World of Disney. Having a Premium Annual Pass, I was able to enter the parks this day even though I hadn't purchased tickets for the family other than the Halloween Party ones for later that day. I headed through bag check, and into DCA to hit up Katz Camera where I would redeem my voucher for my physical Photopass Plus. This was my first time using PP+, and I was eager to see if it was worth it. Ended up being a fraction of a dollar per picture from either the park attraction cameras or the Disney Photopass photographers. Once I download them (part of the package, or you can request a CD), I'll see if they compare to my camera's shots from the same operator. I don't shoot a flash pretty much ever, so there's always a risk of not having as good of a shot. Afterwards, I met back up with the girls in World of Disney and we headed towards the hotel to take advantage of the pool.