Re: Matt's October, 2014 Reunion Trip Report (with Mickey's Halloween Party)
Thirty minutes after entering the Haunted Mansion queue, we were in the Big Thunder Mountain Railroad queue. I just have to say I REALLY love Thunder at night. You get to appreciate so many of the interior scenes fully. We were on practically empty trains, and at the back, which always makes for a better experience in both show and thrill. The goat trick (keeping your head facing the goat with dynamite all the way through the curve) works the best at the back of the train. After the first round, we went again with a twenty minute queue/ride.. It was equally awesome.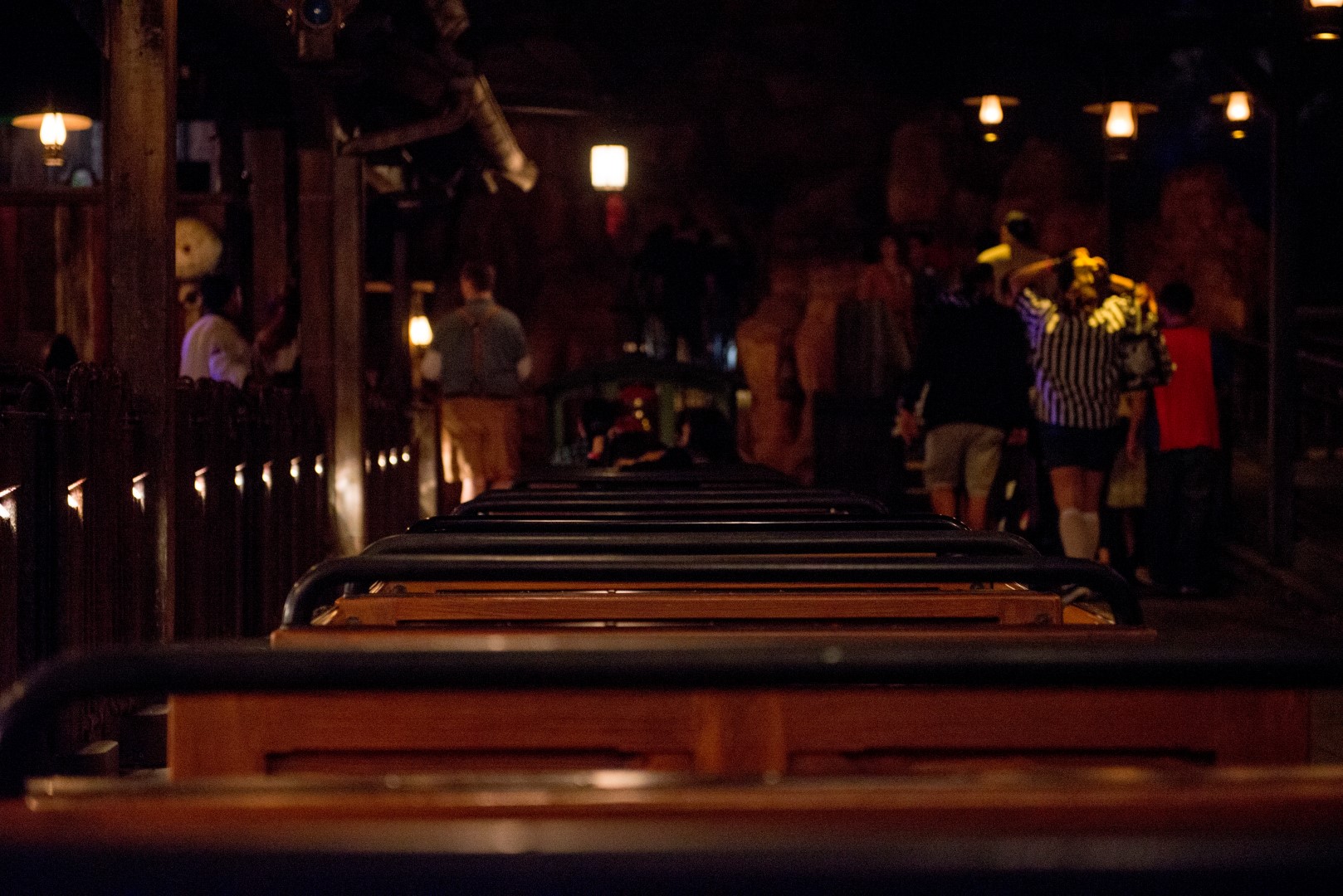 After the second trip round thunder, we headed over to Fantasyland to see if we could get a quick ride on Alice before the fireworks, but it was already closed. Amy texted and said the hub was starting to fill up and she had secured a spot on the curb on the hub facing the castle. We headed down as quickly as possible, located her, and I went to grab some hotdogs, Cokes, and chips from Coke Corner and hurried back. Satiated, we waited, but a bunch of people queued in front of us standing. This was pretty irritating. Here we had good seats siting and a throng of people just saunter up and stand in front of you. I really hope Disney does something about this. North side of the hub, sitting only. People just come in and stand in front of you is EXTREMELY rude.
As we could no longer see, we had to stand up, and the kids all had to go up in arms or on shoulders. It was unpleasant and unnecessary. All that aside, even with a fifty pound kids perched on my shoulders, I managed to get off a few shots of the show.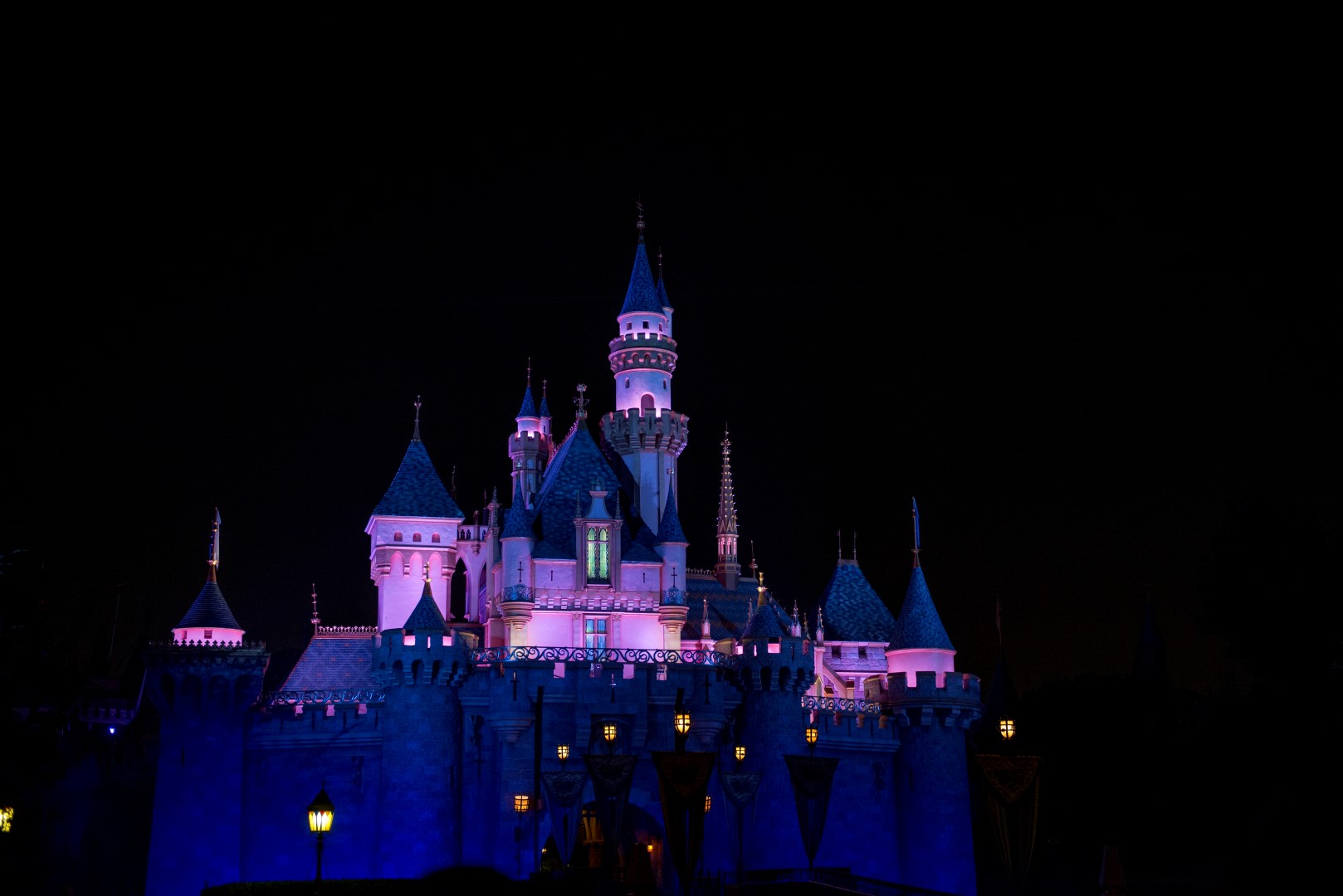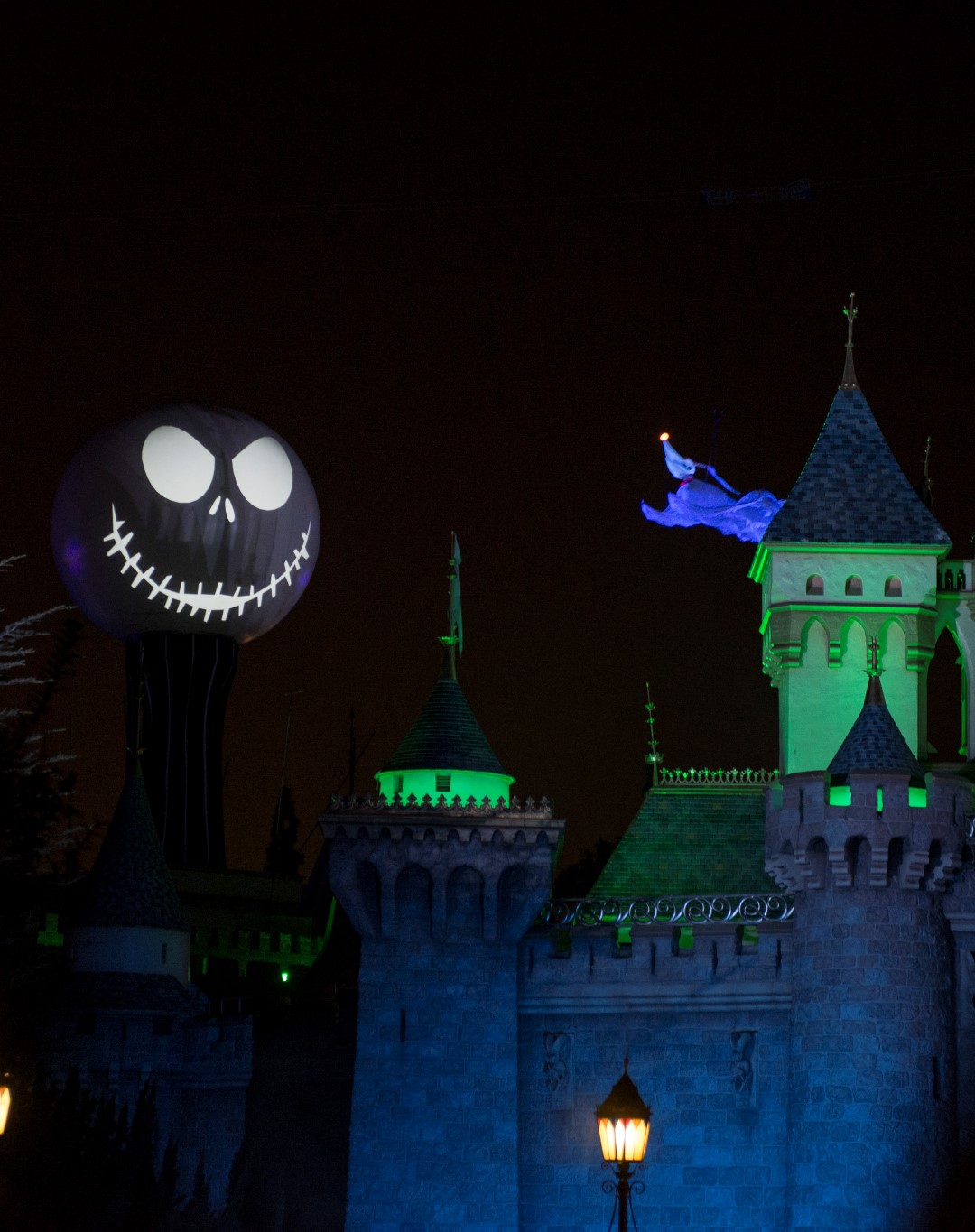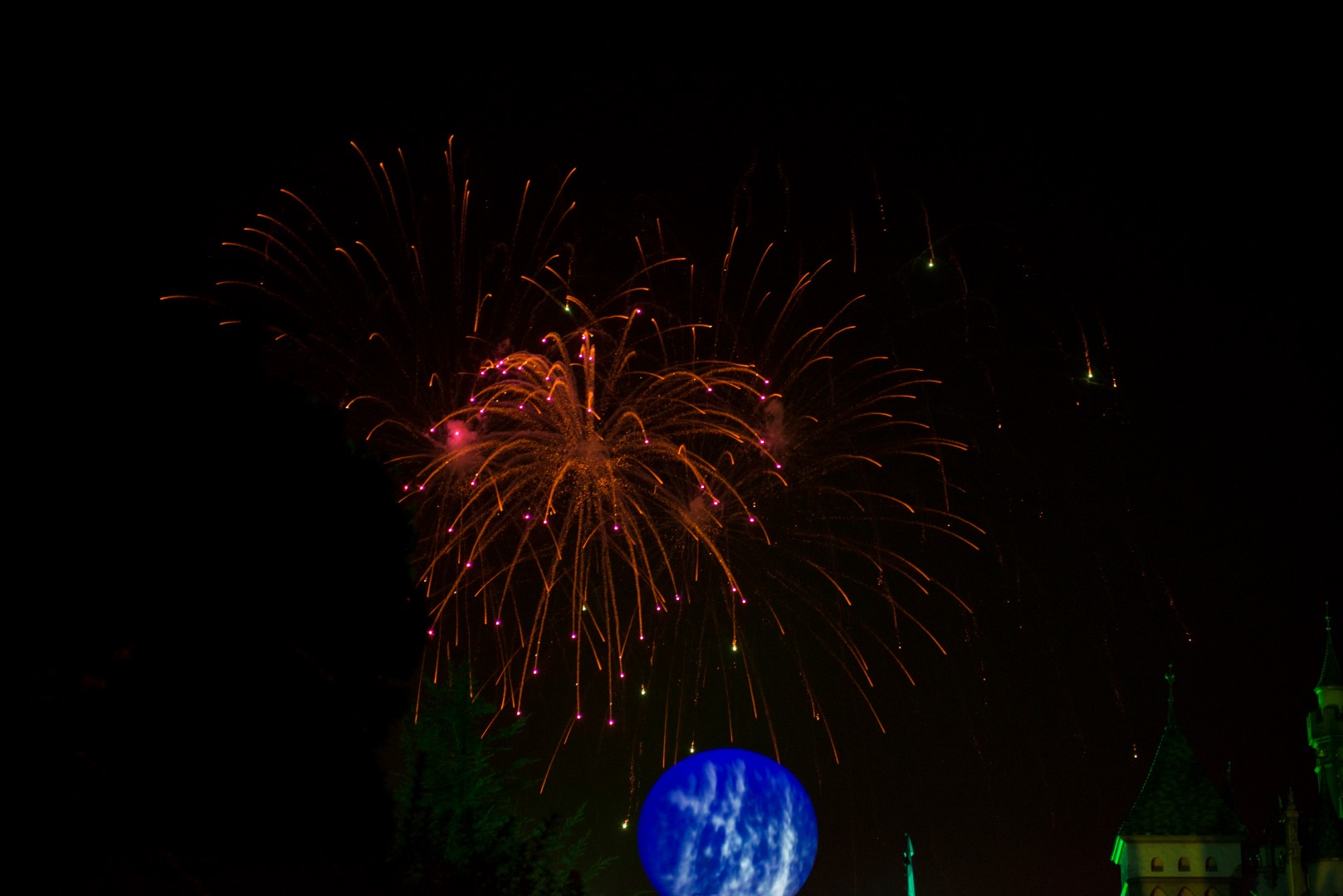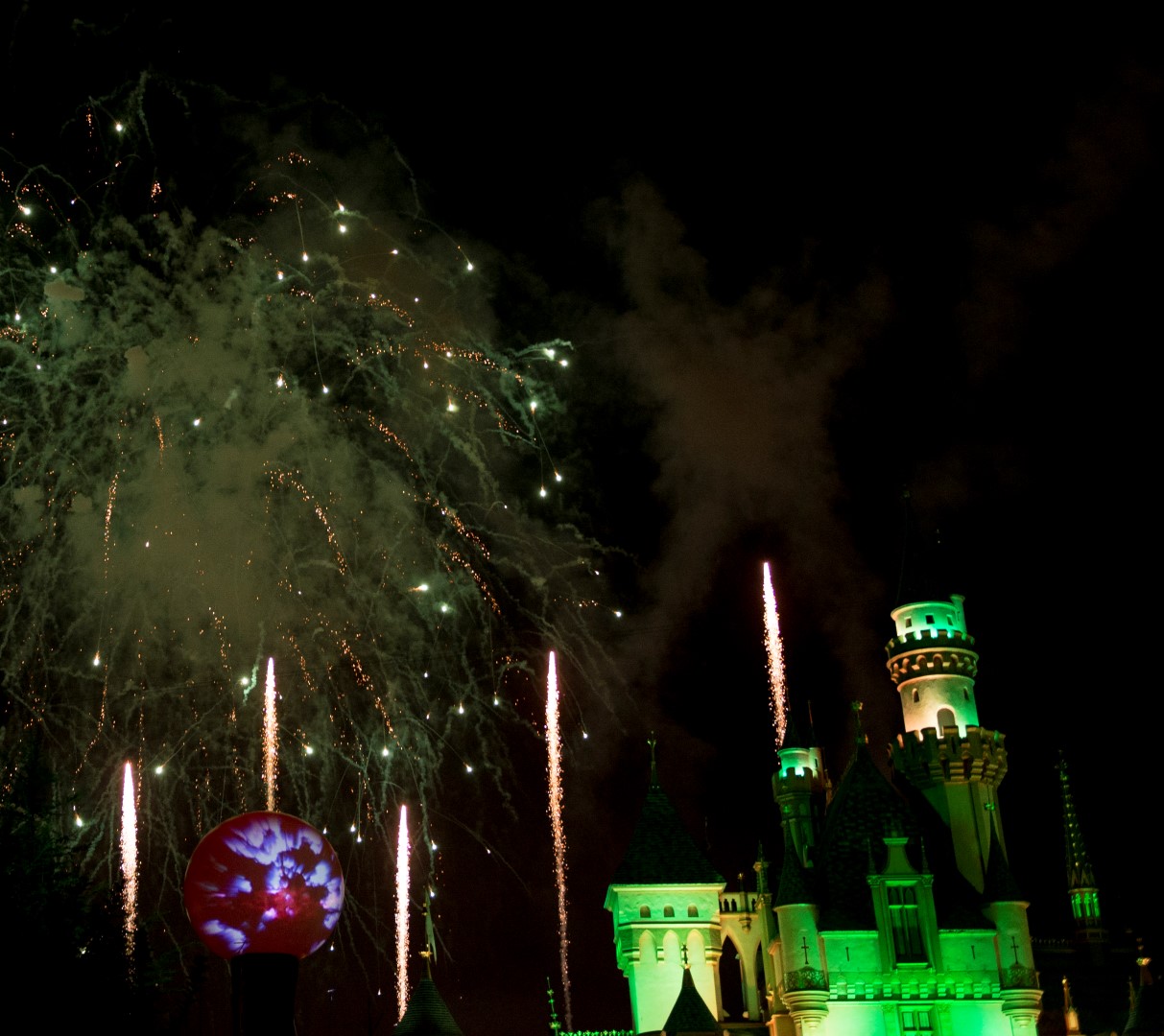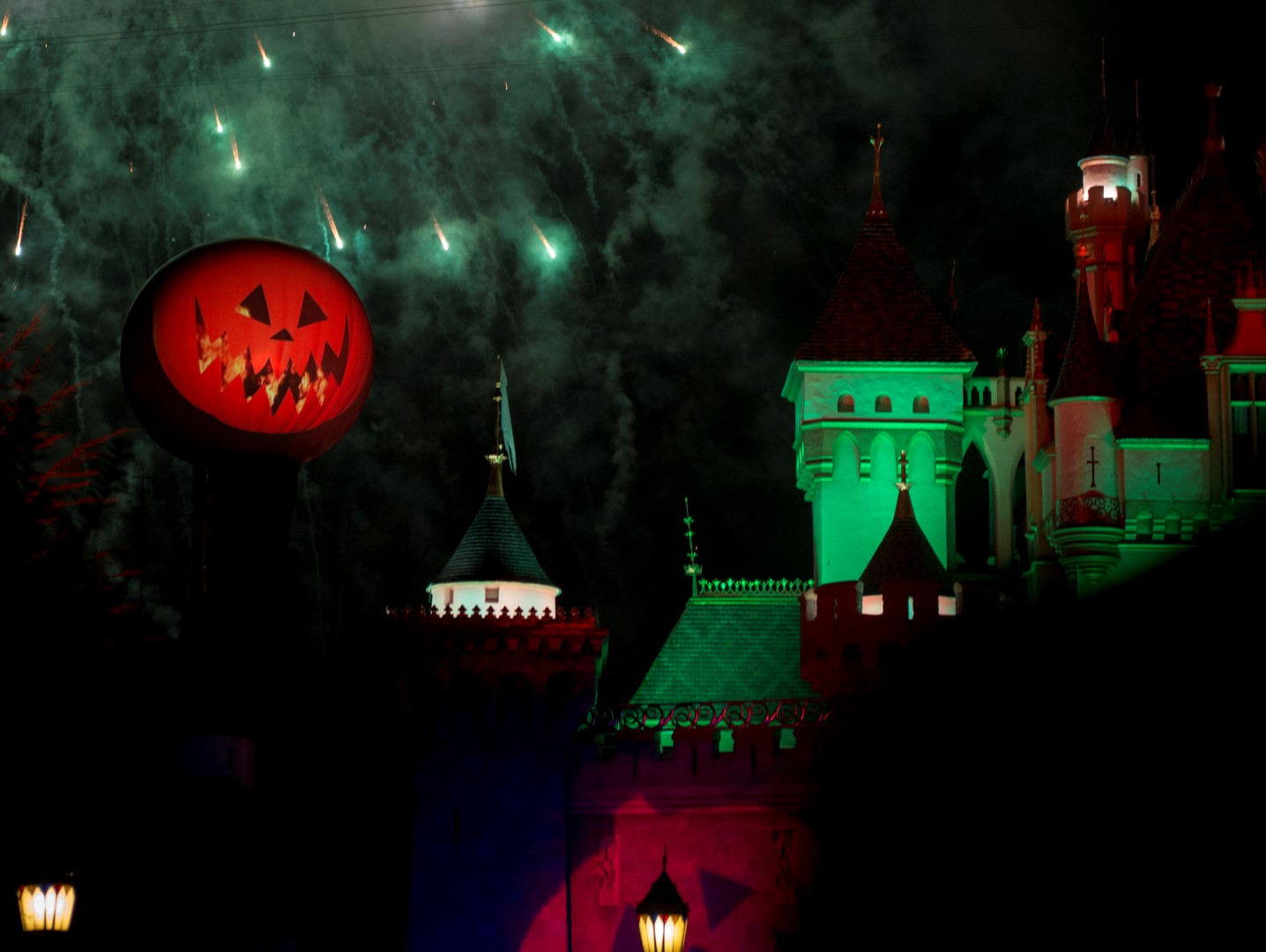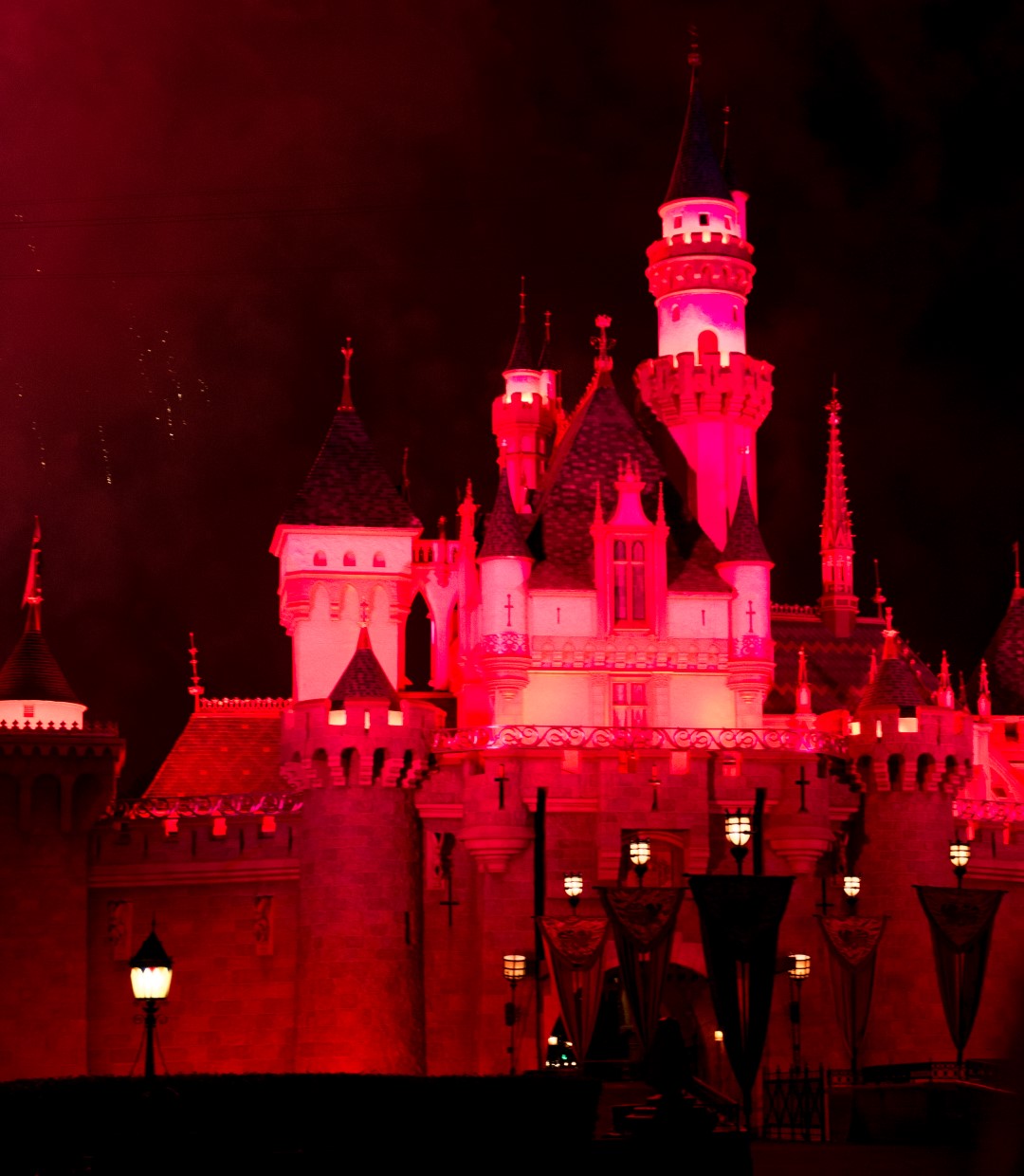 After the fireworks concluded, we were totally exhausted and started our way back to the hotel. Charlotte had fallen asleep during the fireworks, so I swapped Katherine to walk on her own and put Charlotte on my shoulders for the trip out. She was like a sleeping bat, complete with tiny claws hooked into my skull to hold herself on my head.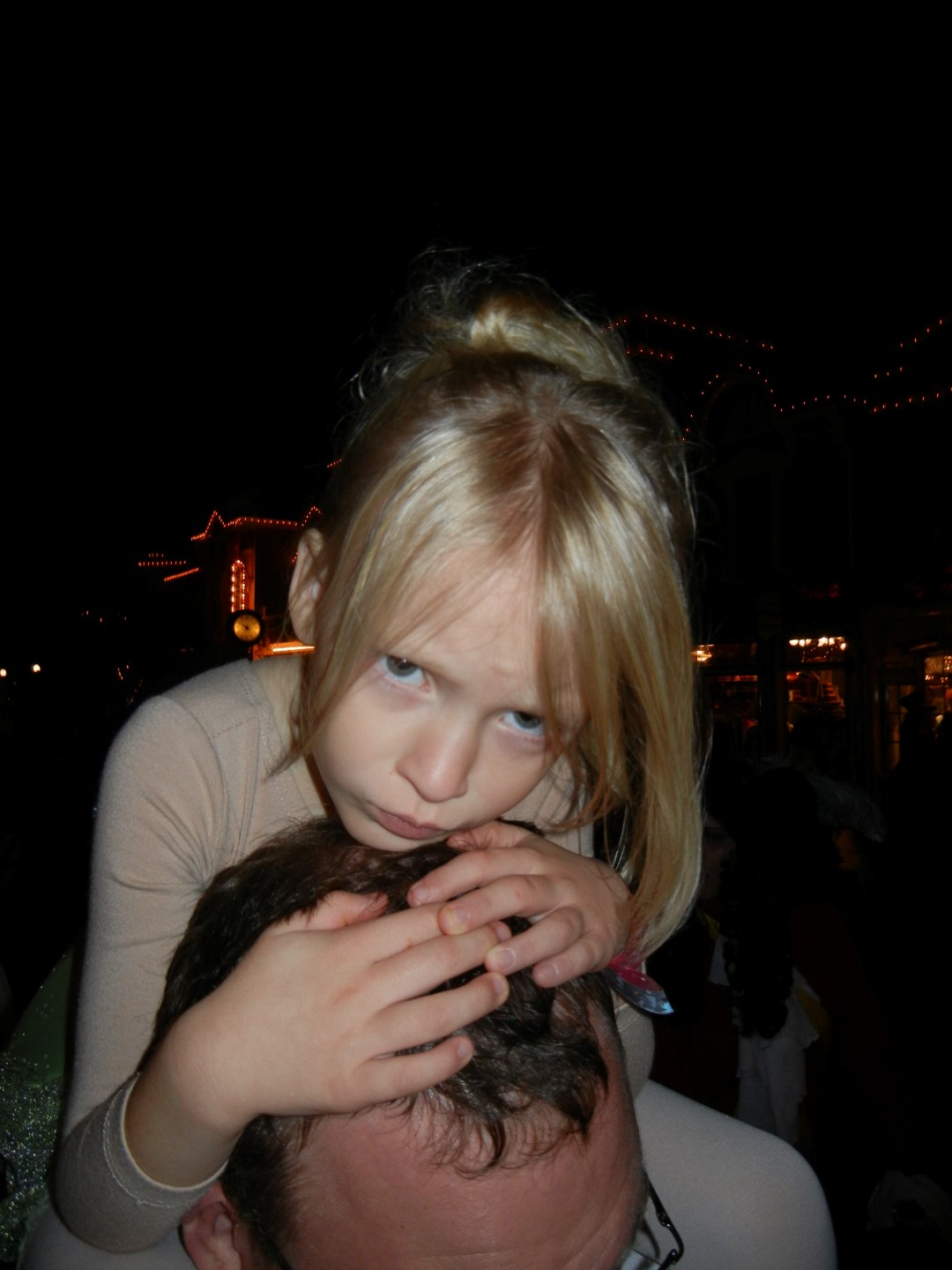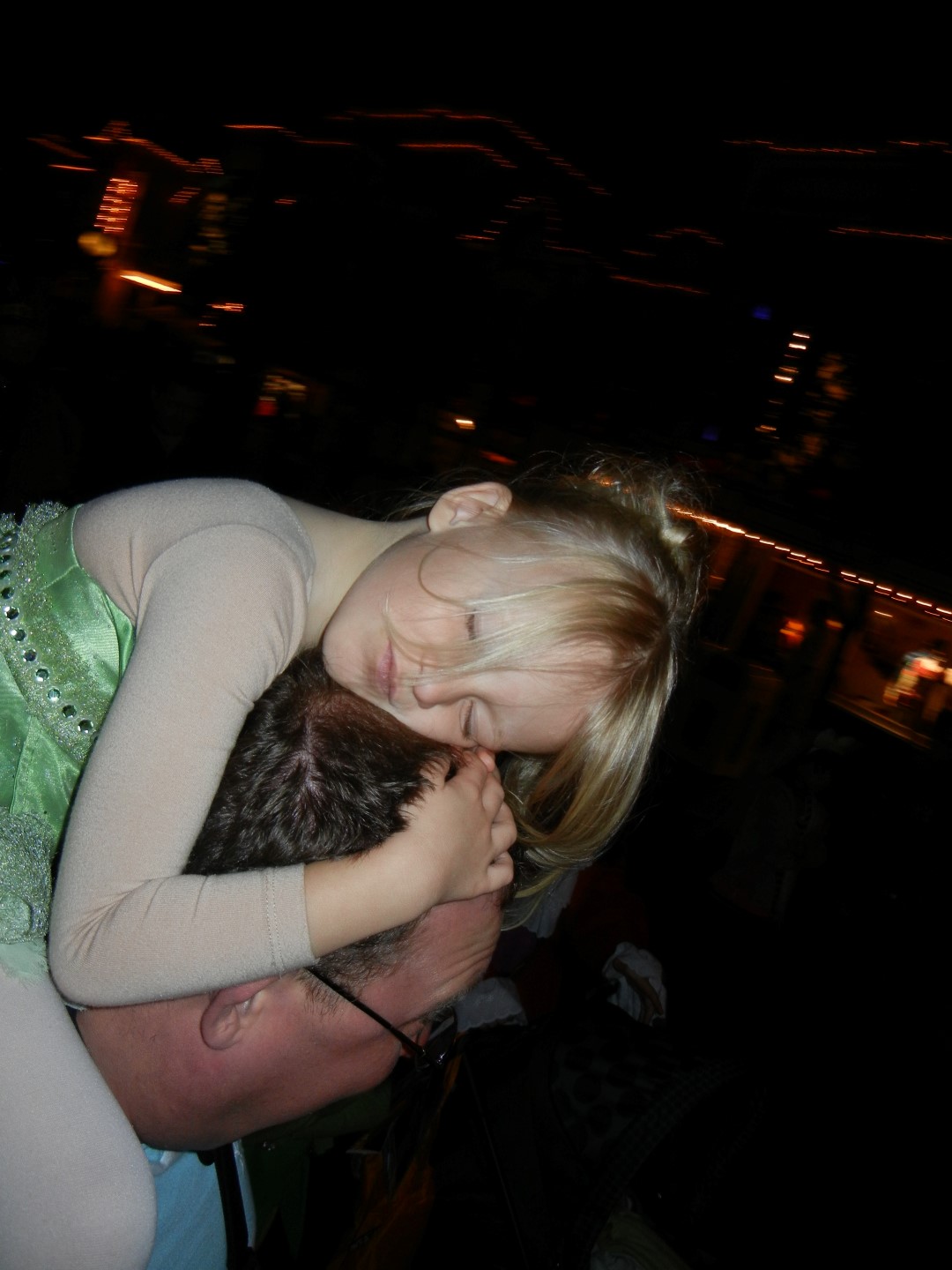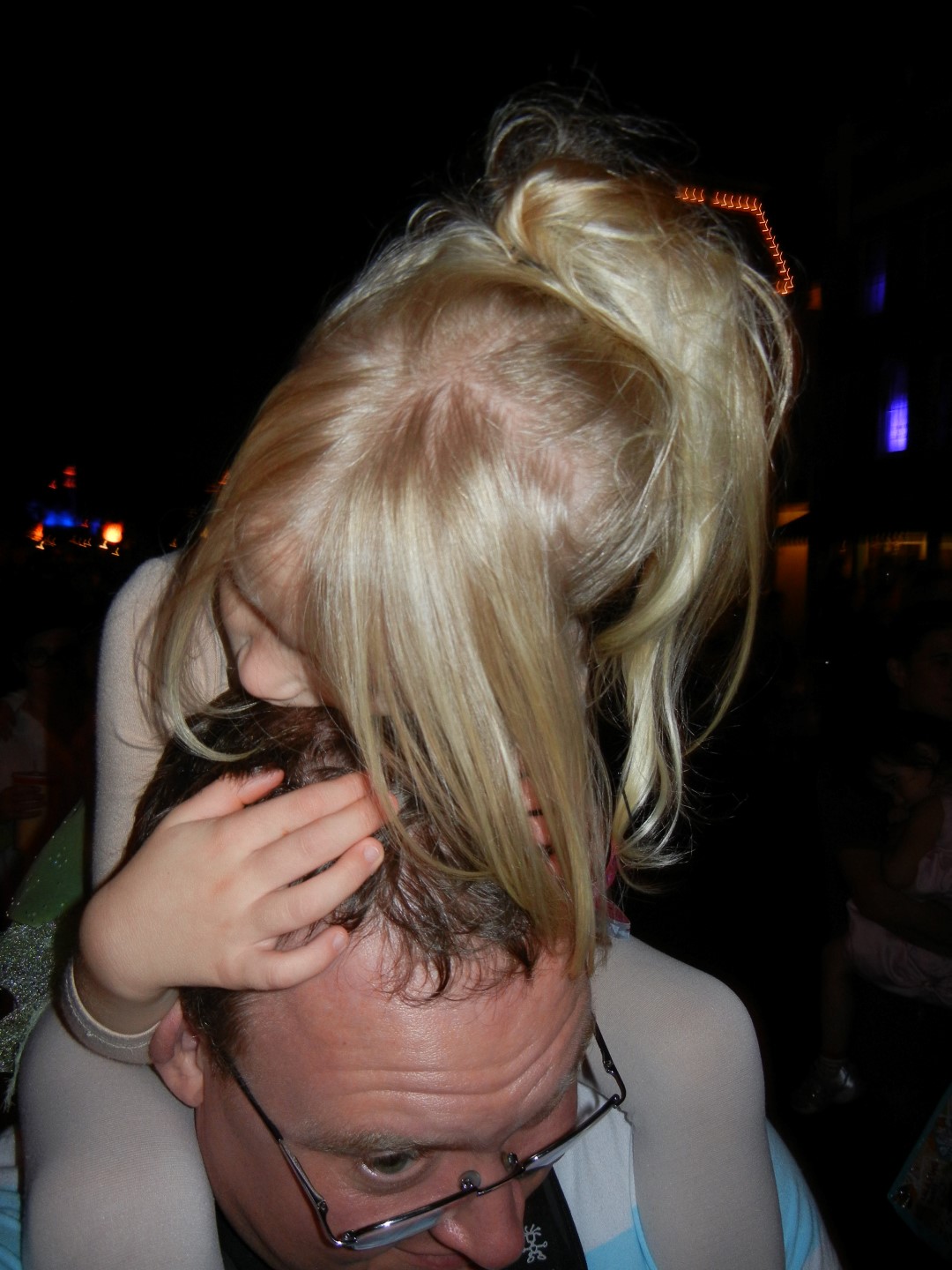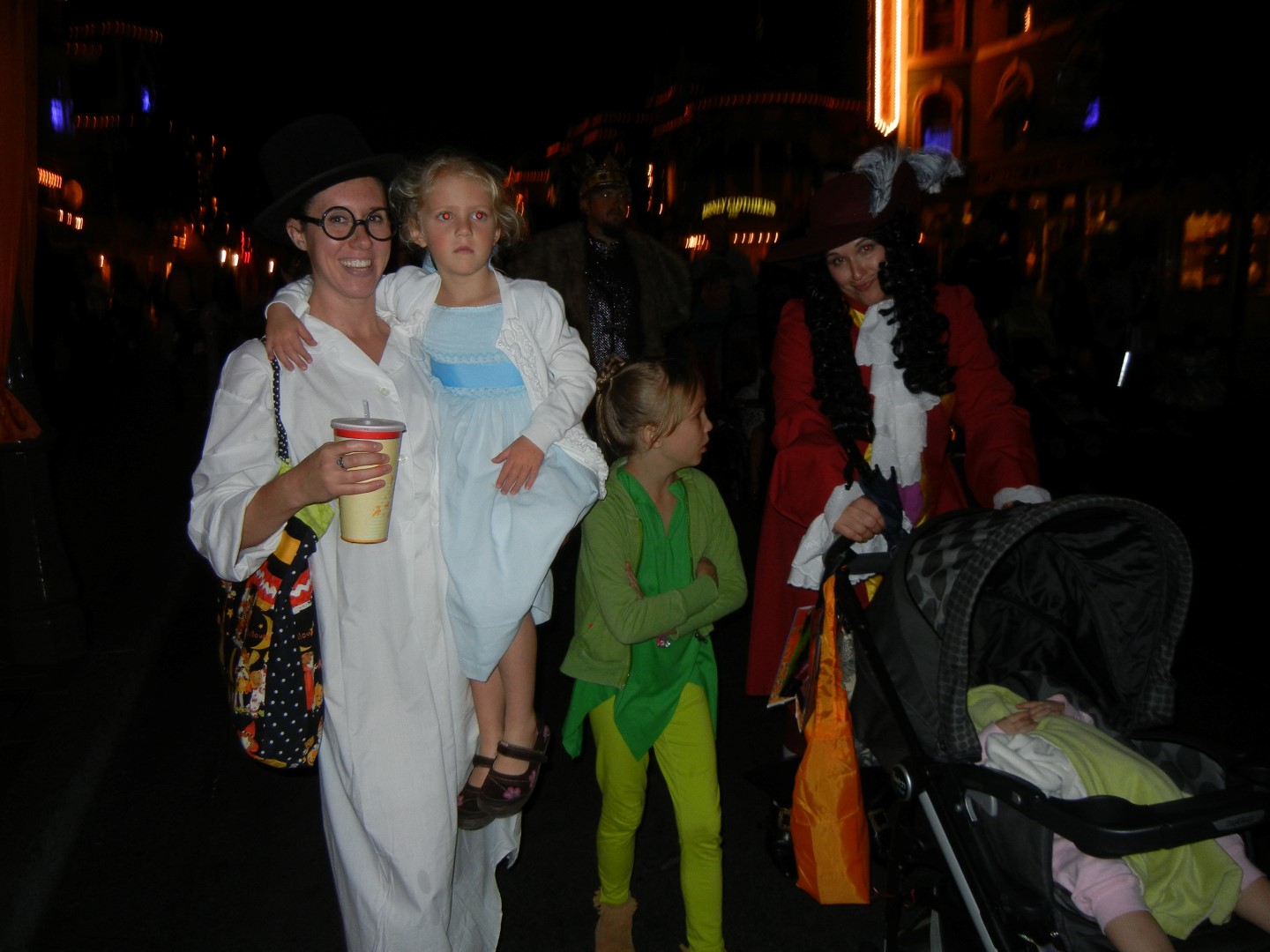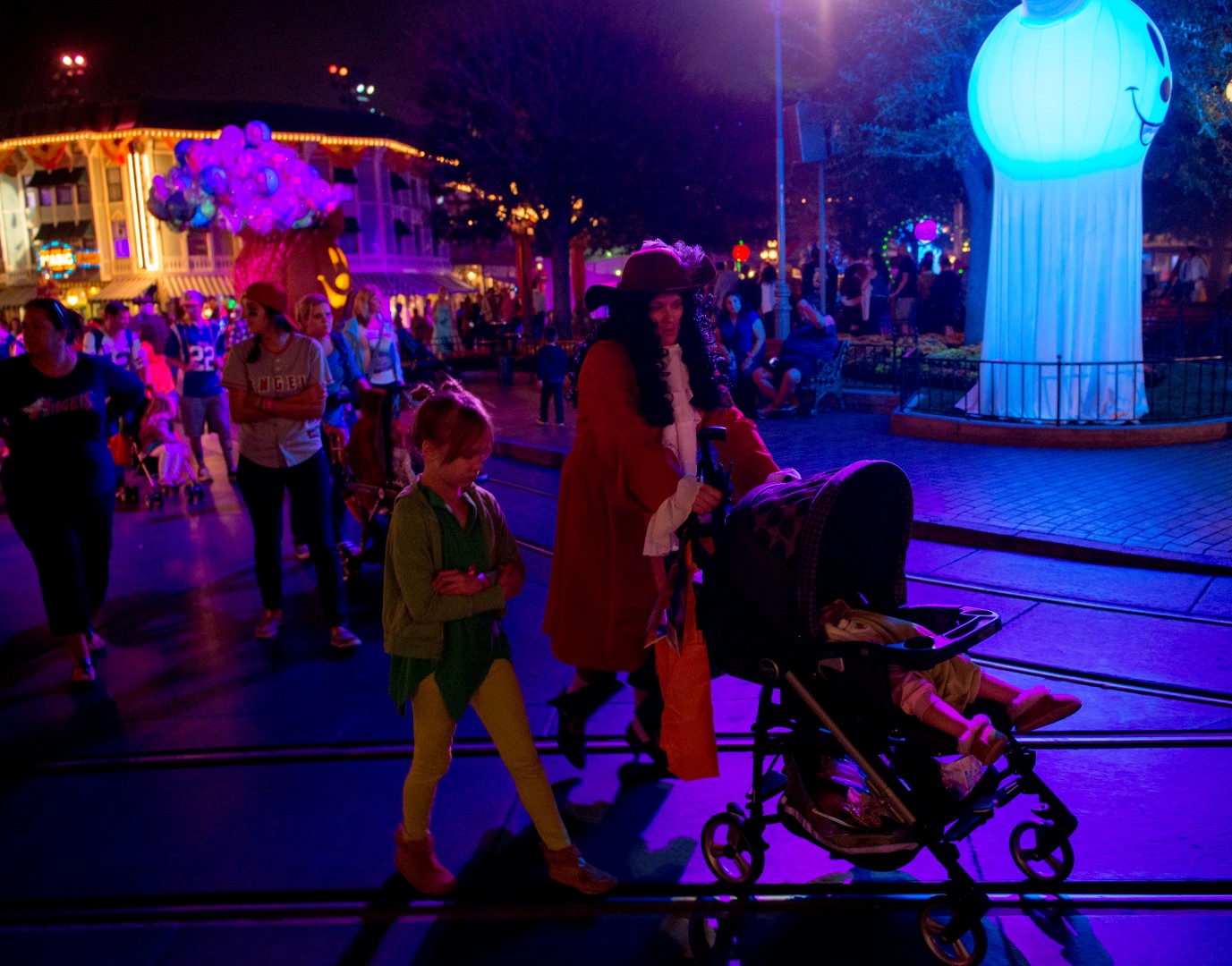 We made it back to the room at 22:00 on the dot, and the kids were all undressed and asleep by 22:11 with us quick to follow.