I just got the new Disneyland Resort Vacation Planning Kit in the mail, and to sum it up, its top-notch in comparison to the DLR DVD that Disney released last year that was more or less an over-glorified commercial.
Of course, the new DVD is a huge, over glorified commercial for the Resort, but at least its presented professionally in packaging that is simple, yet stunning with its wealth of Shag artwork, including the 50th Anniversary map he released at the Disneyana shop last year, along with a whole new DCA map, Disneyland Resort Hotels images, and a couple other neat pieces of art including the new Hollywood Pictures Backlot fountain and New Orleans Square.
I highly recommend getting the DVD just so you can see all the really slick Shag artwork in it. It's great stuff, even if the DVD doesn't help with planning a vacation or anything except for sending you into an overdose of saturated colors and quick, angled shots.
Also a great little plus to ordering this FREE Vacation Planning Kit is that it comes with a coupon for 20% off any Disneyland Resort merchandise purchase of $100 or more (at select shopping locations).
Here are some pictures of the DVD packaging, and some screen caps of the DVD's menus.
Front of VPK Packaging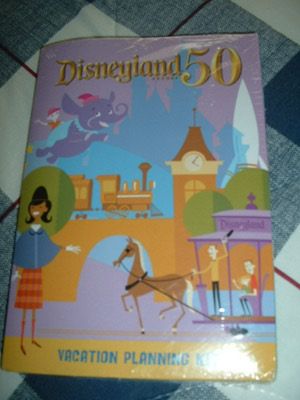 Back of VPK Packaging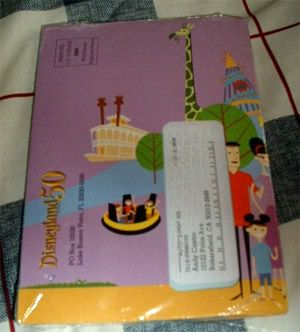 VPK Packaging, unfolded
All of the pieces...
DVD Main Menu:
DVD Special Features Menu: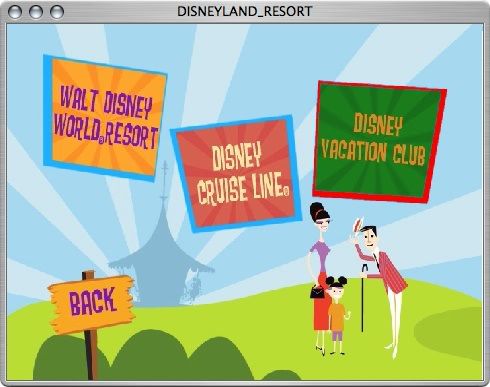 DVD Scene Selection Menu (1):
DVD Scene Selection Menu (2):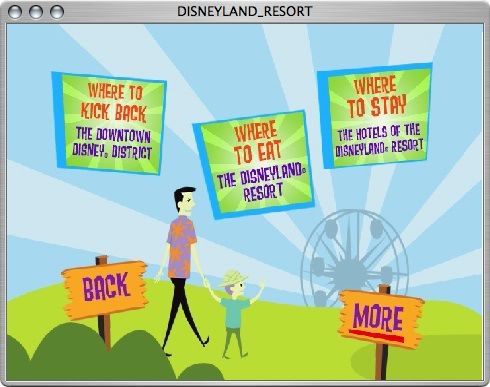 DVD Scene Selection Menu (3):
If you guys want to order one, go to:
http://disneyland.disney.go.com/dlr/...iIndex?bhcp=1&