Oh my!
Somehow I managed to get to the park & take a few photos for you readers before the rain started to fall. Seems like there's always something going on in Disneyland these days. Today was no exception.
Lets get started!
For those of you who haven't heard yet, the golden mouse ears are now for sale for $9.50: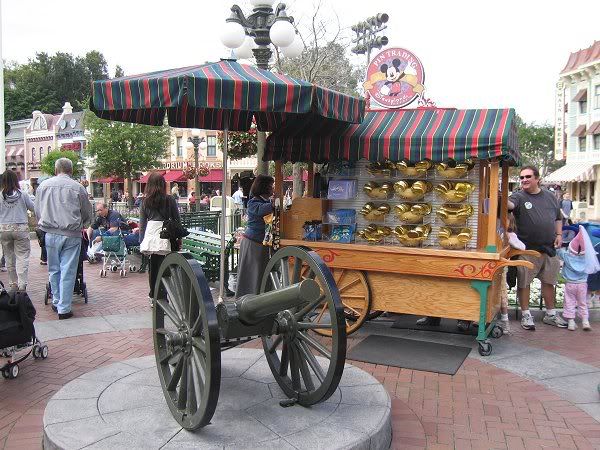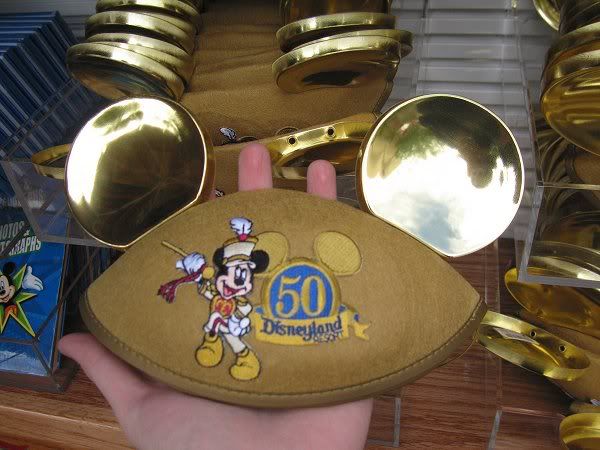 The sign infront of the opera house has been changed to promote the new 50th anniversary exhibit: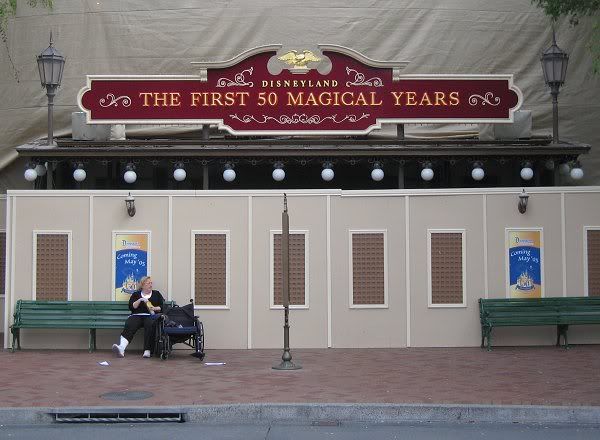 The new Tomorrowland Logo:
Well not really but it should be if you take a look around.
The walls at the entrance to the land are being repainted white: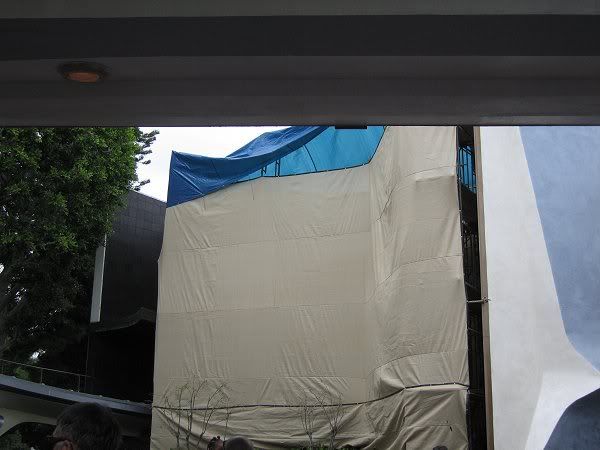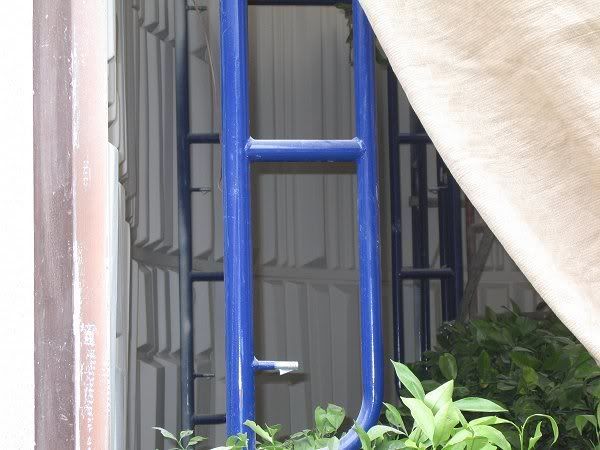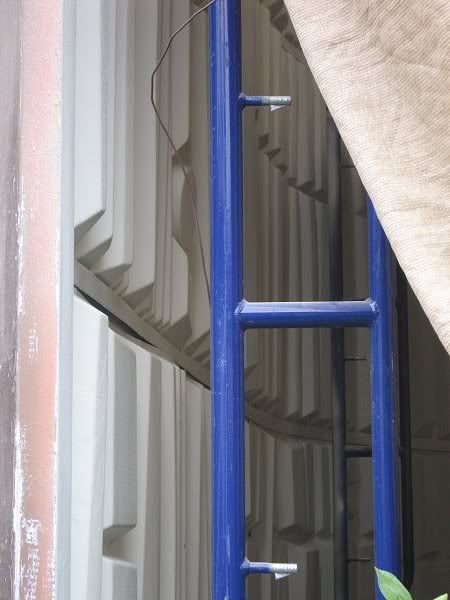 The PeopleMover track keeps getting more and more fresh paint: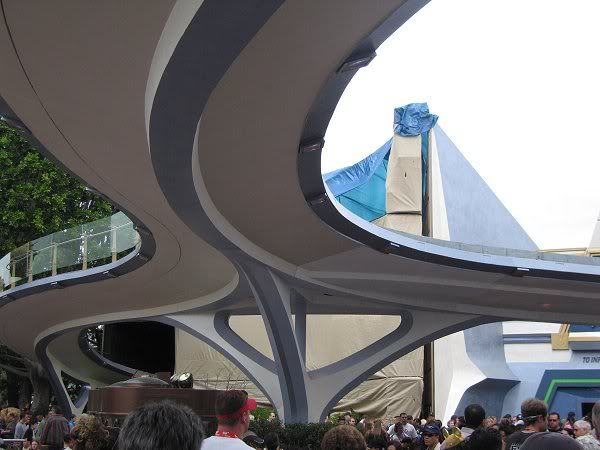 Innoventions is still covered in tarps & scafolding but if you go inside you'll get a preview of the new paint job: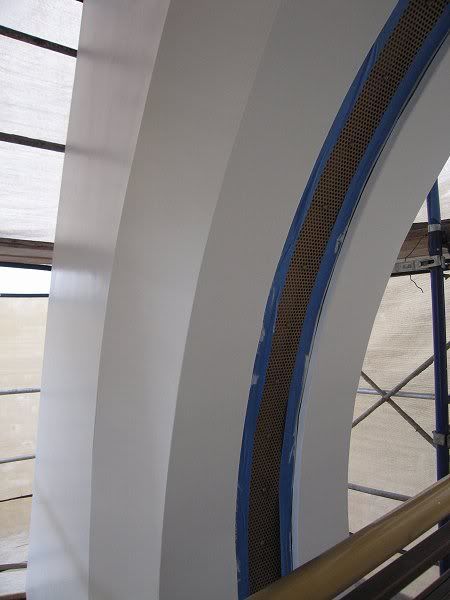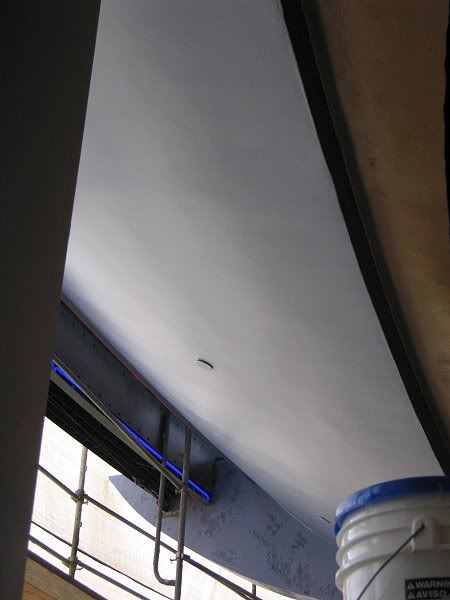 Before: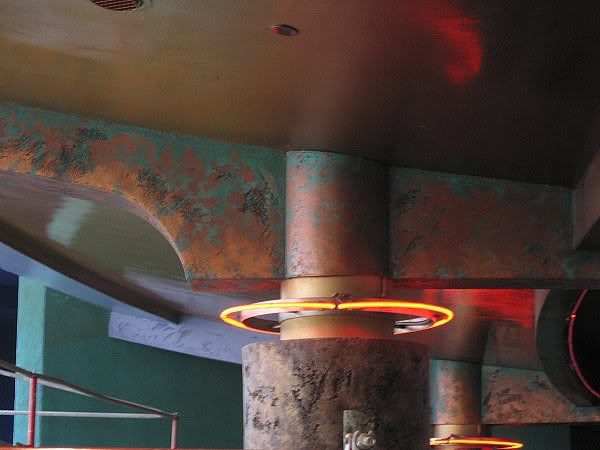 After: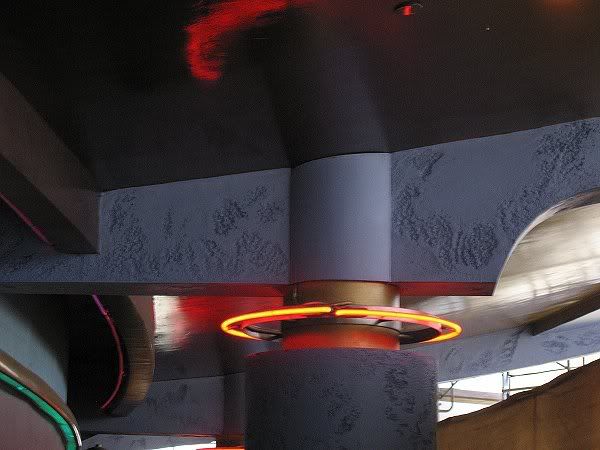 Before: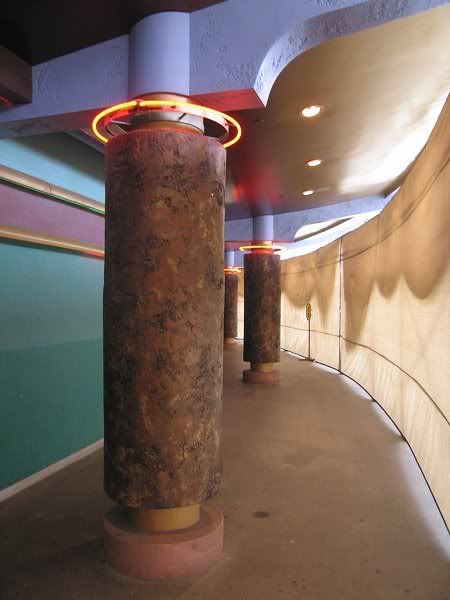 After: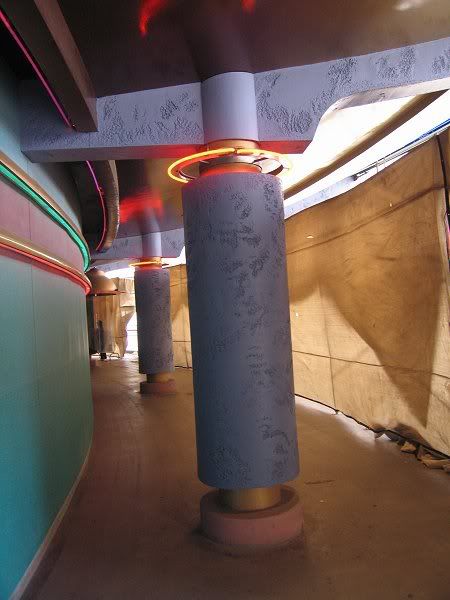 The Monorail support beams have been repainted: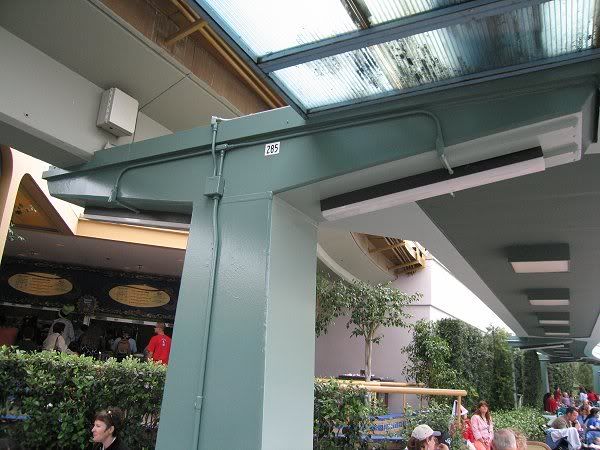 The walkway south of the Matterhorn has reopened: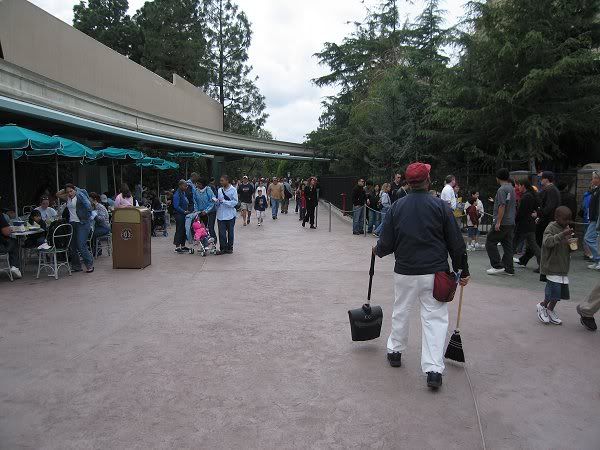 The gift shop south of It's A Small World has reopened........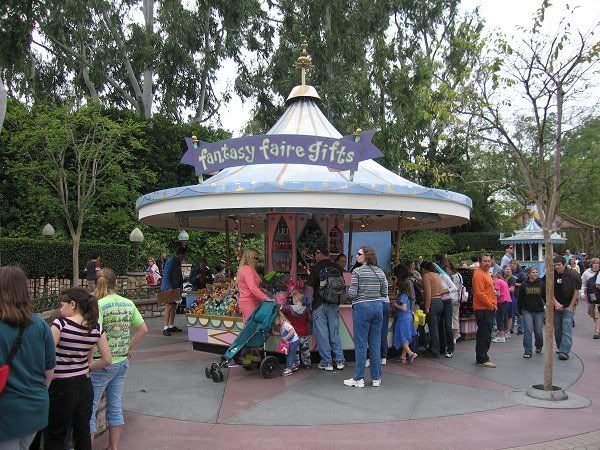 However, it appears they didn't finish painting:
Benny has returned to the Roger Rabbit facade: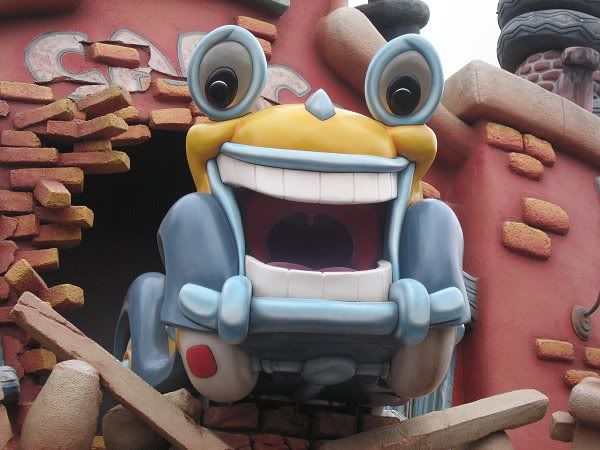 Can someone PLEASE replace these dirty, horrid umbrellas in ToonTown ?!:
The Mark Twain received a touch of gold paint here & there: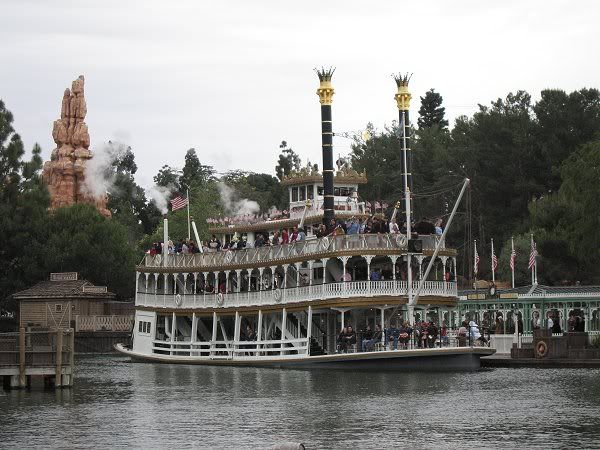 Even on a cloudy, rainy day Splash Mountain gets long lines, unlike Pooh: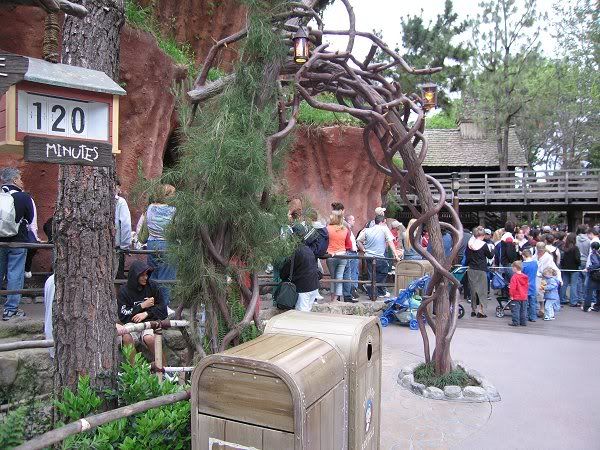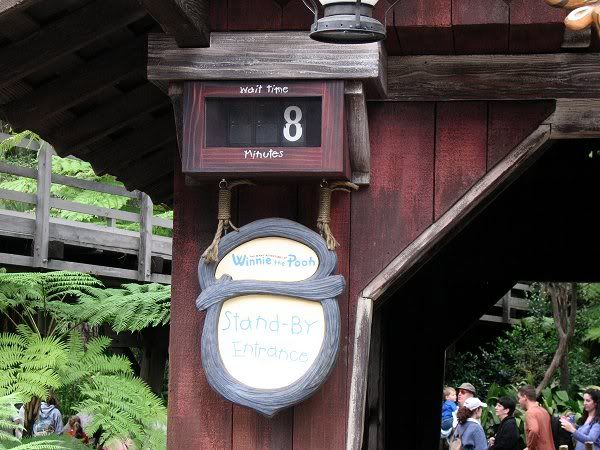 Splash Mountain reopened recently. Careful eyes will notice new security cameras and brighter paint & show scenes (not to mention the new logs):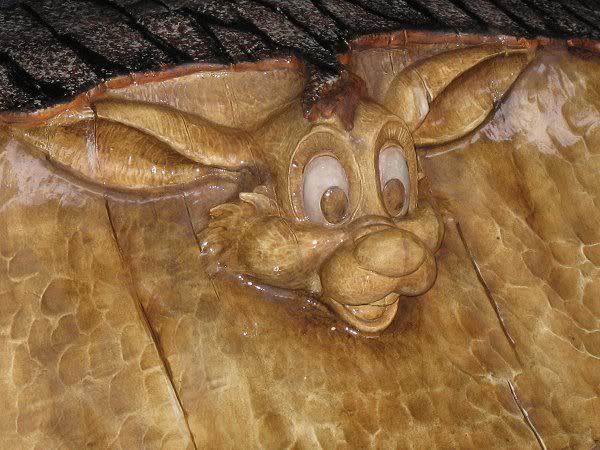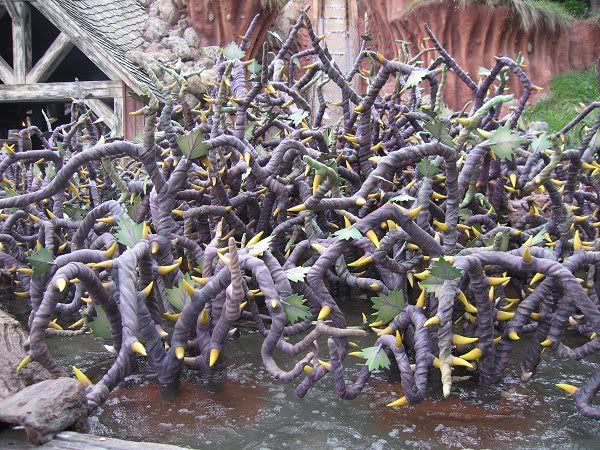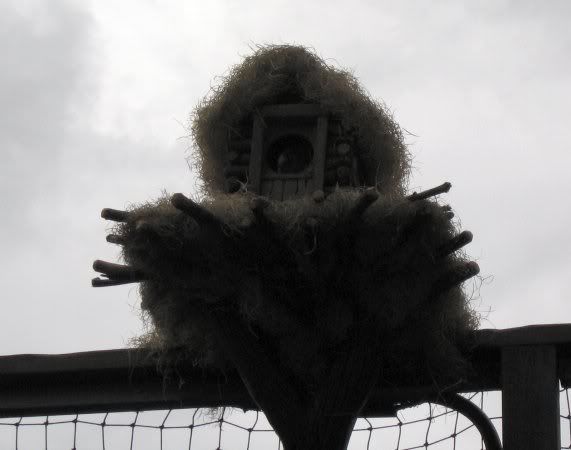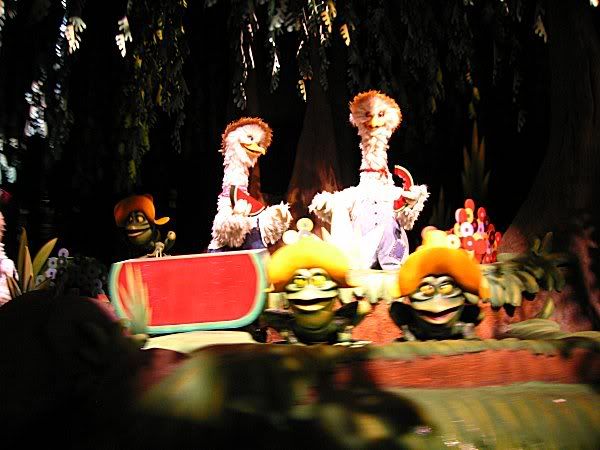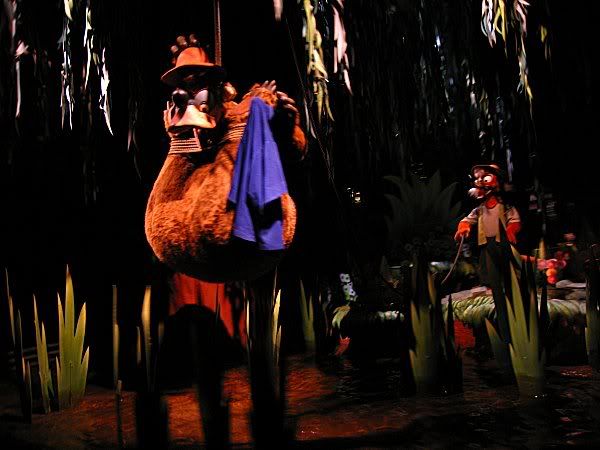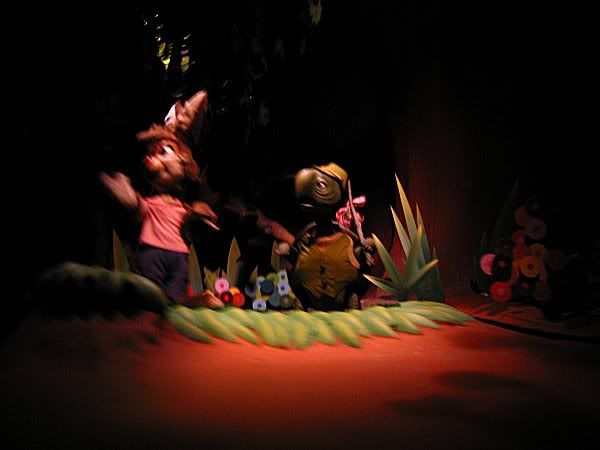 Jungle Cruise continues it's refurb: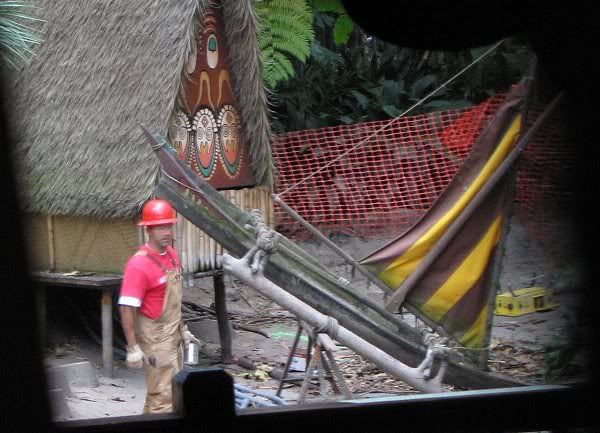 Aladdin's Oasis has reopened: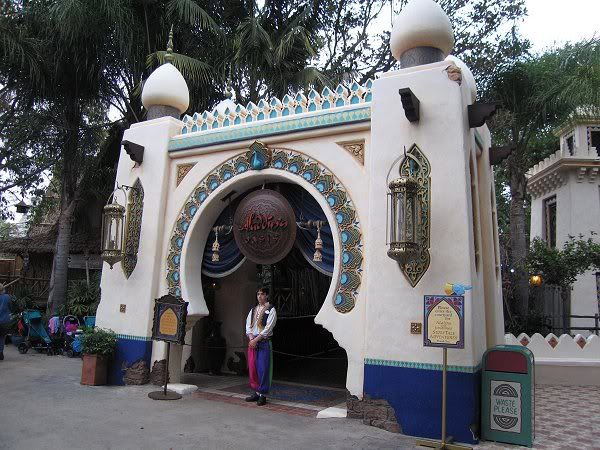 Over at the hotels Captain Hook's pirate ship is getting a paint job: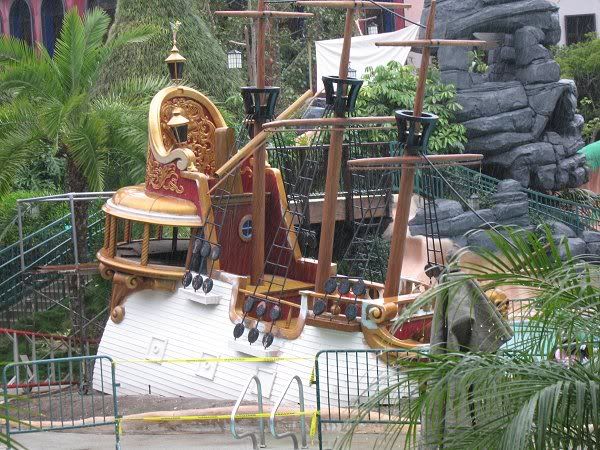 The Marina Tower lobby is being refurbished: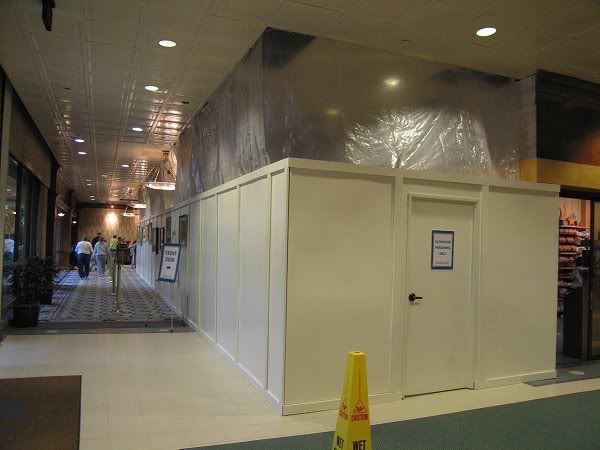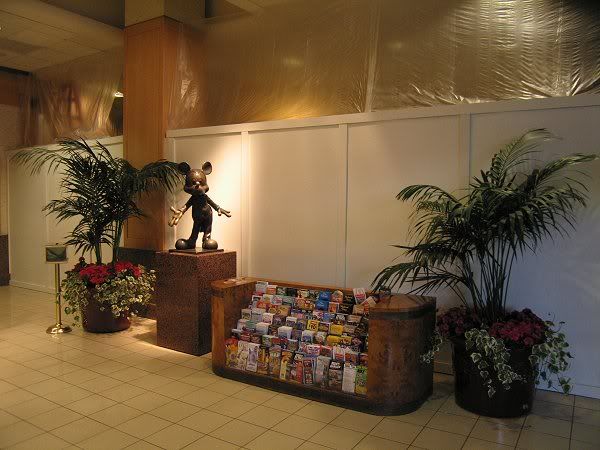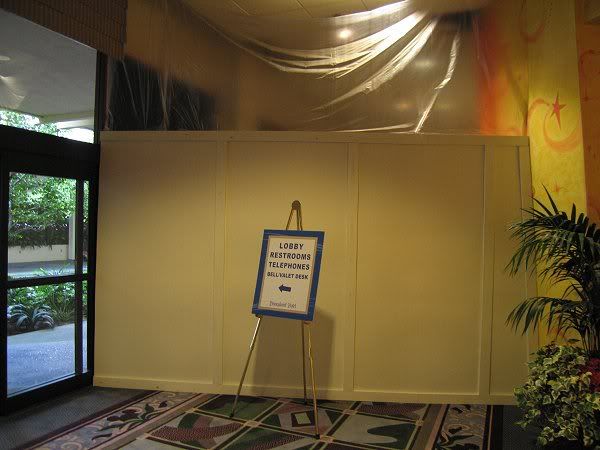 Rumors vary about the state of Fantasy Waters. Some say it's only being refurbished & will return this summer while others claim is going to be demolished. From what I saw today, it seems it's only being refurbished: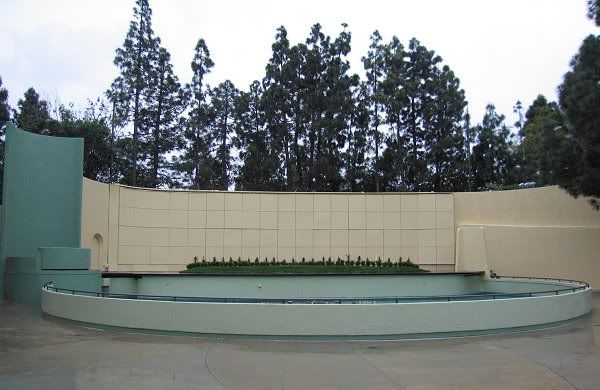 Okay, you're up to speed now.
If you go to the parks over the next few weeks expect it to be crowded. A new ride has opened, it's spring break, and "2Fer" is back: