I braved the Spring Break crowds and visited the parks yesterday... I realized just how spoiled I was by being able to go all the time during the off-season... I refused to wait 30 minutes for Star Tours... I mean, after only having to wait 5 minutes during the off season, 30 minutes was unheard of! Anyways, here are some photos for all of you!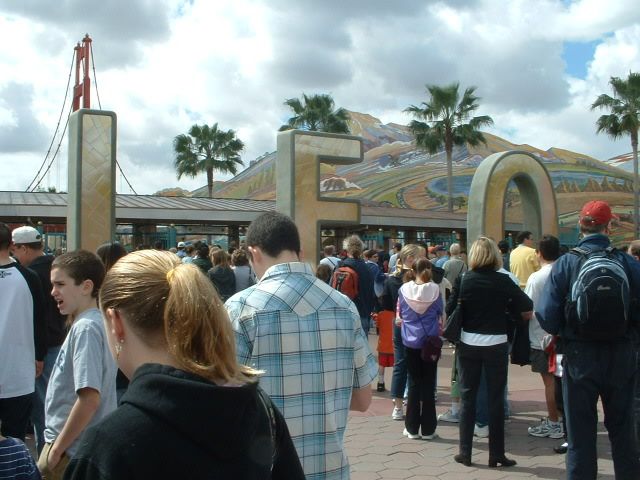 Lines for DCA actually extended past the big CALIFORNIA letters. I dont think I've seen that for a long time...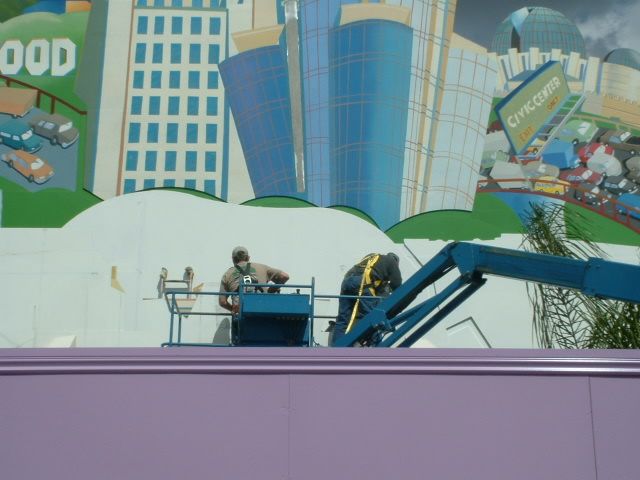 Workers sanded down the old Superstar Limo facade and painting it a nice plain white for now...
Goodbye Hollywood, hello Monstropolis!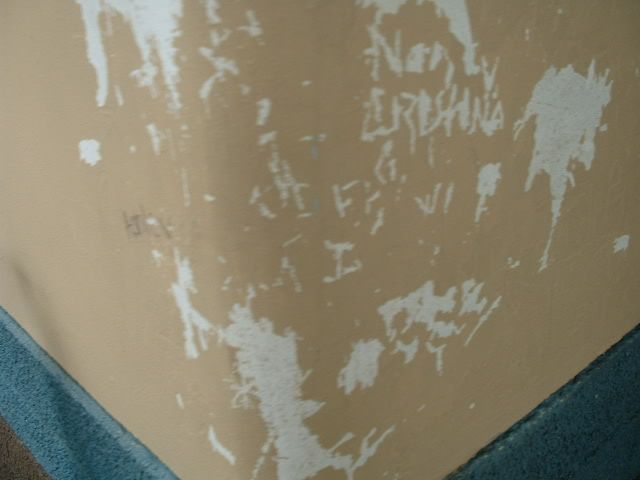 The support pillars in the outdoor queue for Tower are showing damage. One girl by the name of "Ashley" even busted out an ink pen and wrote her name on the wall. I guess she didn't want to break a nail scratching off the paint like all the others... It's hard to see because my camera wasn't cooperating and the photo came out all blurry, but its there...
As EvilMinion posted a couple days back, the "Great Moments with Mr. Lincoln" signage is now replaced with the "Disneyland The First 50 Magical Years" sign.
Park maps have changed for the new exhibit as well.
The Matterhorn drew all of the hub's attention yesterday as Mickey and two moutain climbers traversed the Matterhorn. Minnie and Goofy stood down and watched and cheered on Mickey from a lower ledge on the mountain. It was actually a great thing to watch, Goofy and Minnie had a skit through the entire thing and Goofy even "called" the Pizza Port on an oversized cell phone to order Mickey some "brain food." It was really nicely executed and fun for everybody to watch, even for my teenage self.
Goofy busts out his cell phone to call for pizza.
Mickey and two others climb the mountain.
The plastic in Pirates is still in there. It was put in place after the heavy California rains a few weeks back.
More pirate plastic.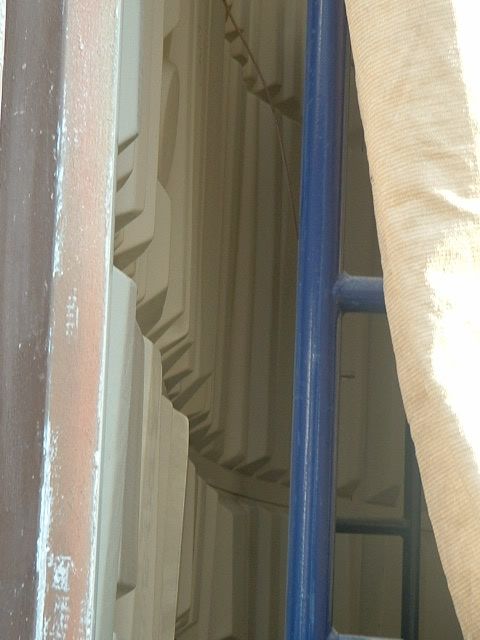 The wall in front of Star Tours is getting a nice white paint job as Evil Minion noted a couple days back in his photo update. You could smell the strong paint fumes early in the day. Luckily a steady breeze throughout the day helped diminish the smell a bit.
Tomorrowland Tarps.
Innoventions is getting some white paint.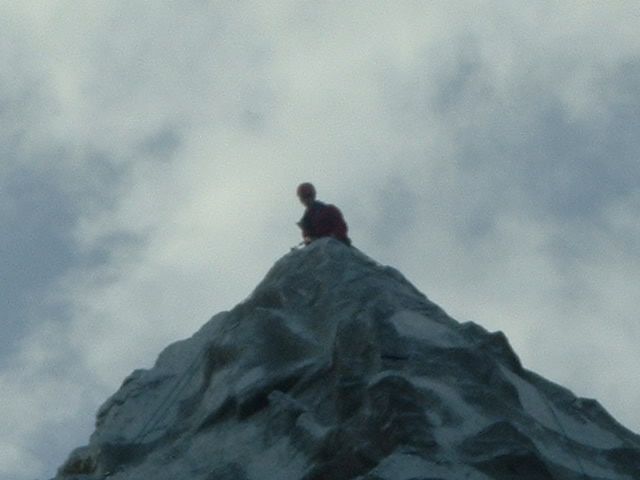 Climbers were up on the Matterhorn until the late afternoon.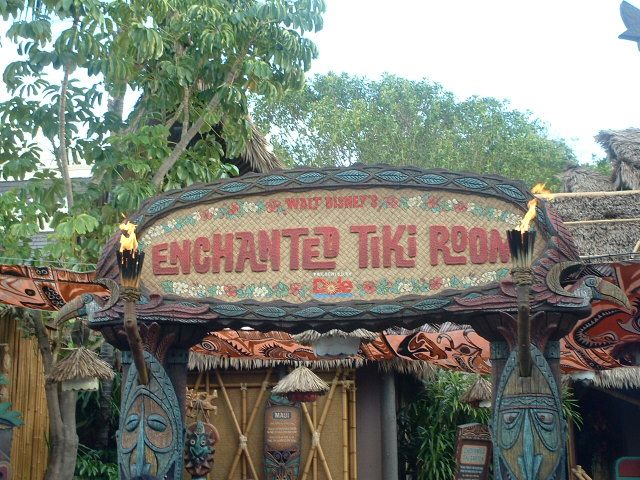 I couldn't help but take this picture.. The new Tiki Room sign is just amazing...
The gold treatment to the Mark Twain is really nice. Not too much and not too little. It really does look great.

And Park maps are promoting the new additions to both of the parks... But I think everybody is probably more excited about Buzz.
And I spent almost $67 on pins yesterday (OUCH) because "retro" ones are just so great... However, despite my high bill, I didn't even get all of them.. I had to pass up on the "retro" Small World one, and the "retro" Sleeping Beauty Castle. Maybe I'll pick those up next time...
But I couldn't pass up the re-issue of the Monorail Game. At $15, there really isn't much reason NOT to get it. Talk about a steal!
Well, that's all of 'em..
Hope you guys enjoy.
Good luck to the rest of you who plan on going during the rest of Spring Break. It can get crazy down there. Luckily however, it seems to clear out a little around the first showing of Fantasmic! which is at 9 p.m.
Have fun!