What a day at the park. We arrived at the park just after 12:00 noon and parked in the Pinochio lot. Running late we darted across the cross walk into the tram loading area and were greeted with...
a back up of crowds waiting for the trams.
We waited through three trams before boarding our own. But the cast members were moving quickly and the trams were running with amazing effeciency. The Line for people with Strollers was much worse in comparison to the wait we had.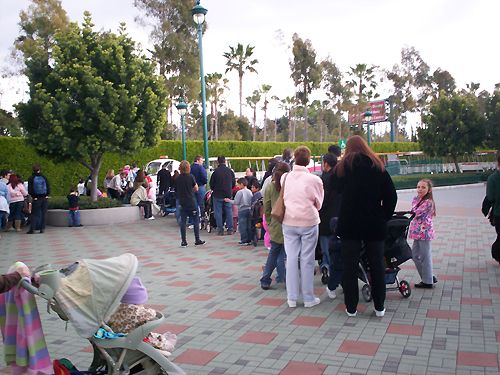 They added a new "Welcome" sign above the billboards for DCA.
Arriving at the security check points we breezed right through with a little wait. The main gates were ALL OPEN! GOOD JOB DISNEY! There was a tent off to the side where parents could rent strollers and enter the park at the same time.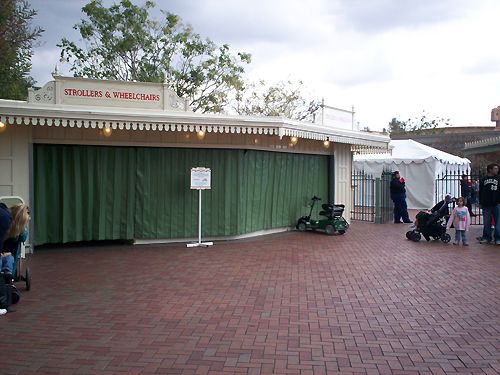 The stroller rental location closed, with the temporary rental area outside the gate in the backgorund.
This change seemd to expidite entry for other guests and it also kept the main entry area clear and spacious.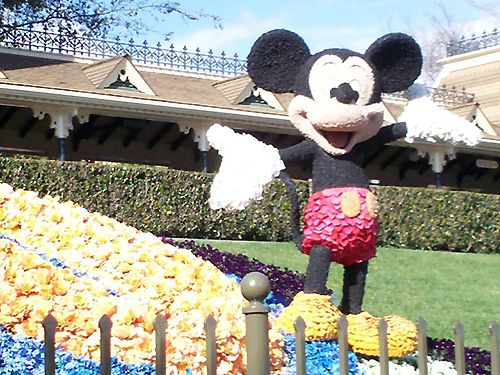 Mickey's 50th flower display at the entry is getting a little long in the tooth with it's sunbleached flowers
Main Street was a sea of people
We made it to the NOON MEET...
"Here we come! Here we come!"
Le meet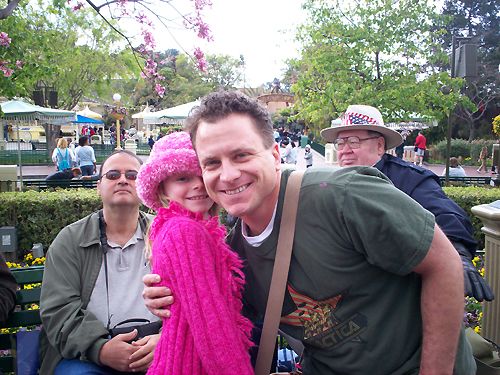 Wolfette and Fishbulb
I had to remove a photo, but just so you know I am not the kind of guy to cheat the people on the board out of a picture I give you this shot.
Wayland Flowers and Madame
Now back to meet pics...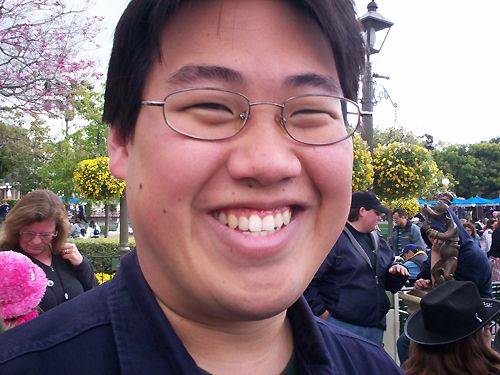 YoCharles - XTREEEEEEEME!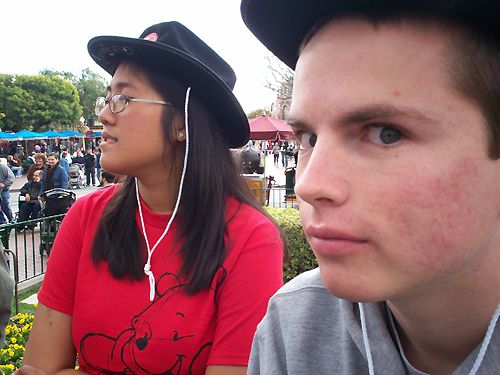 DLCM spots me and wonders if he'll end up on the net.
Le Meet

Wolfy999 (a MiceChat Travel Partner) and ScarLion

CrazyLegs (western style) "Got a problem Pard'ner?"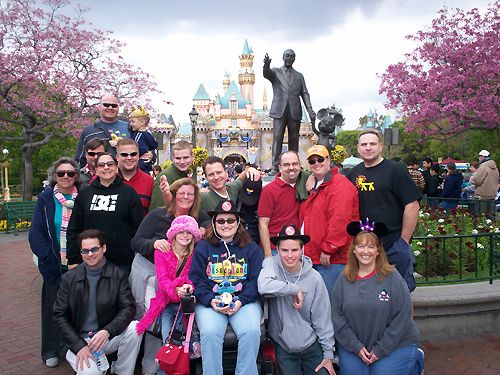 Groupshot!
Now off to Whitewater snacks...