In all, the new Pirates of the Caribbean room at World of Disney is a pretty nice set up, and Disney didn't cheap out with the merch - there's a lot of new stuff in there and a lot of the new clothing options are a notch above the generally unappealing clothing at Pieces of Eight.
Here are some photos I took last night. I was very impressed that there was a lot of just "Pirates of the Caribbean" stuff, and not overwhelmingly "Pirates of the Caribbean: Dead Man's Chest" stuff. Really great that we're getting some great attraction merch out of this deal and Disney isn't relying totally on the movie to make bank.
Sorry for the blurry or less than spectacular shots. I was just trying to get some pictures without getting in people's ways or drawing too much attention.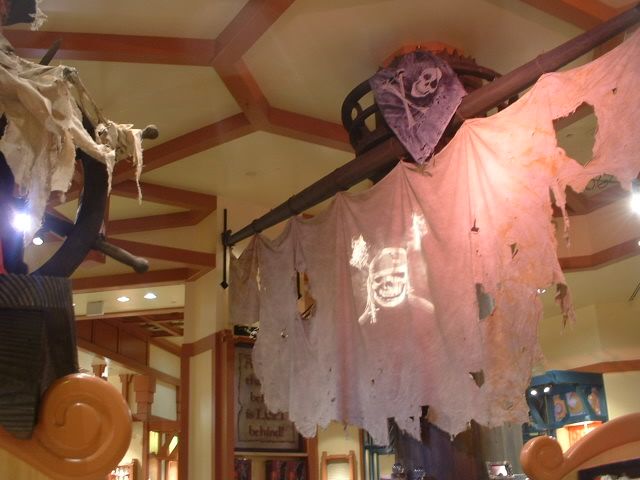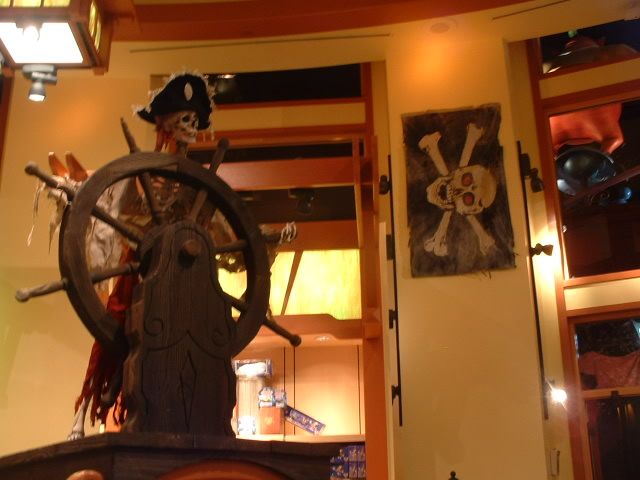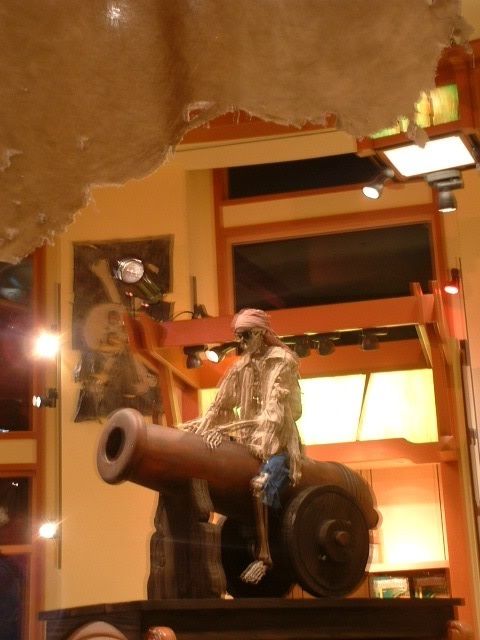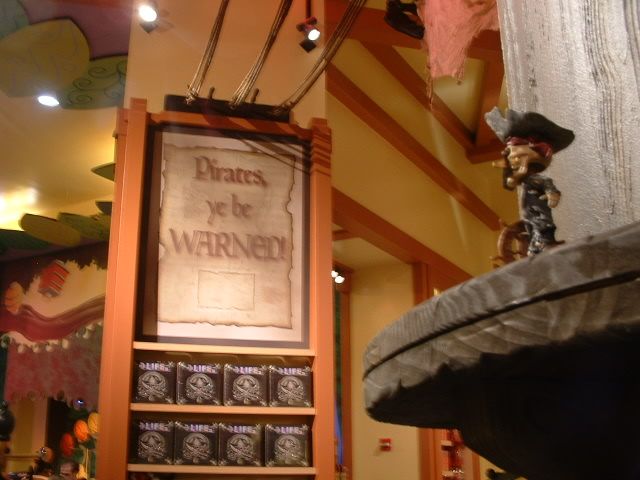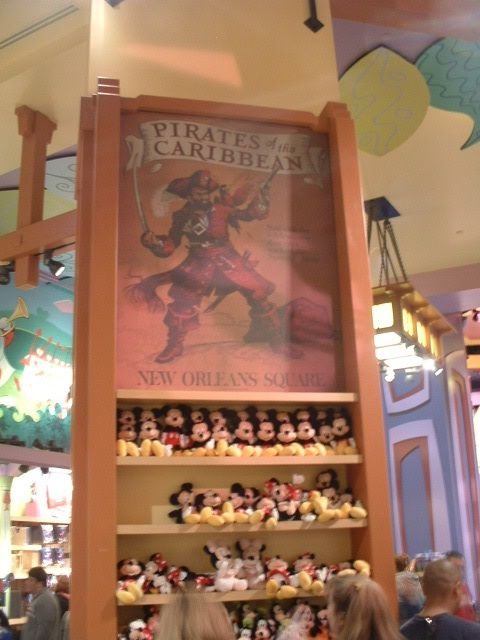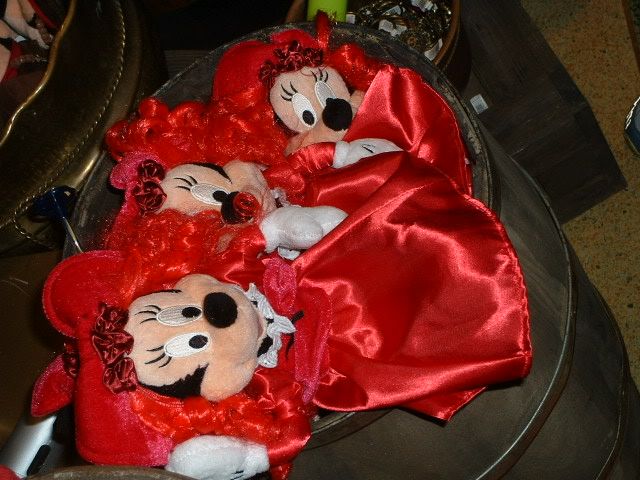 Minnie's the Red Head! They also have an Auctioneer Mickey plush and Donald and Goofy pirate plushes as well.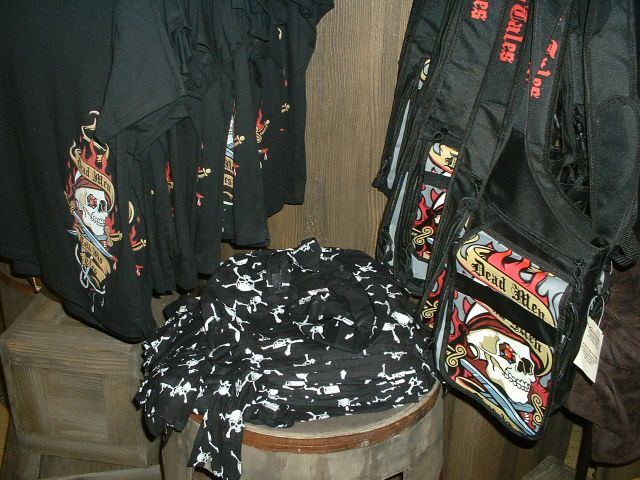 Some new girl shirts and purses ..and bandanas.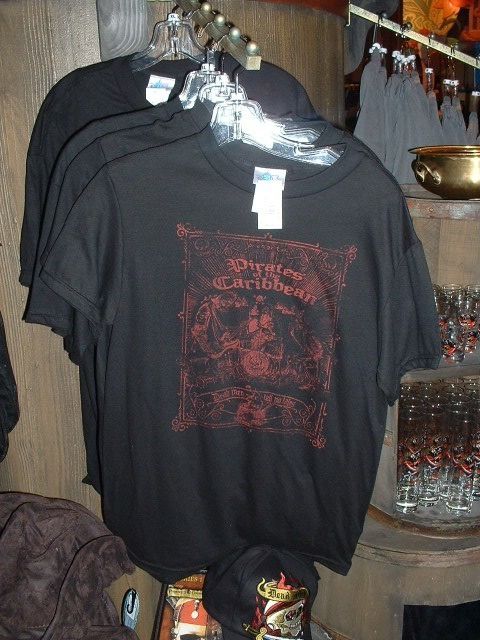 A really cool new Pirates shirt that I regret not getting.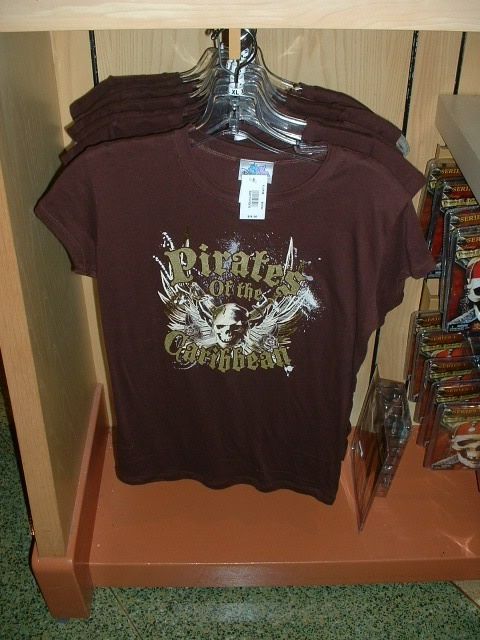 A nice new girl's shirt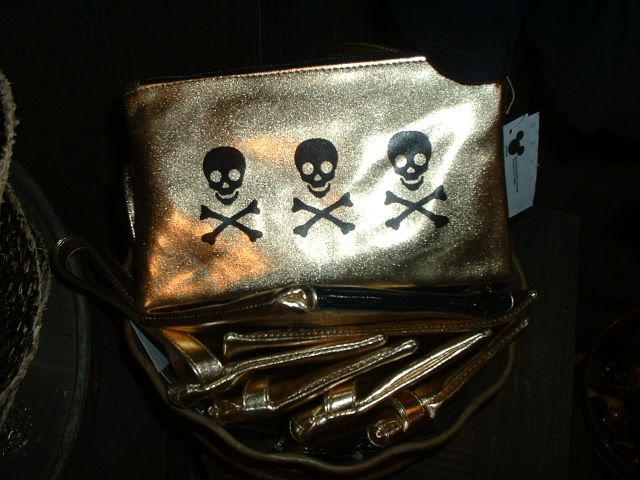 Not sure if this is new - but a small metallic gold girl's purse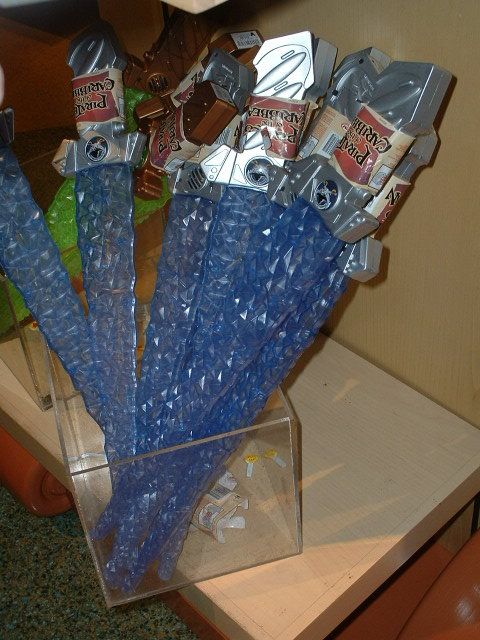 Kid's toys - aside from this, theres a whole wall dedicated to kid's toys in the room. and they threw in a little area with Buzz Lightyear toys in the area just incase your kid is a Space Ranger and not a swashbuckler.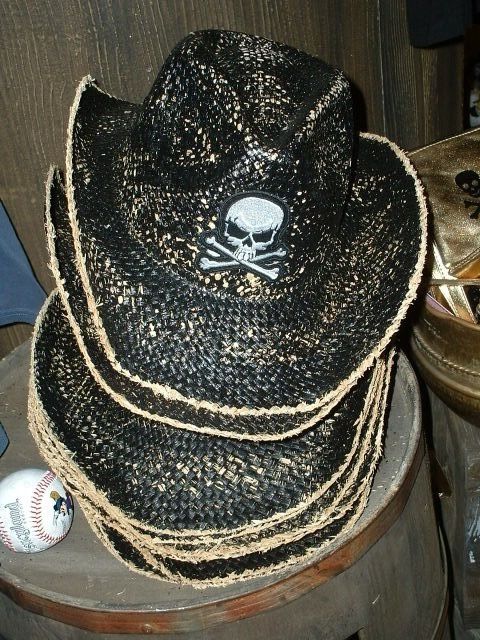 ...Just.. ugly.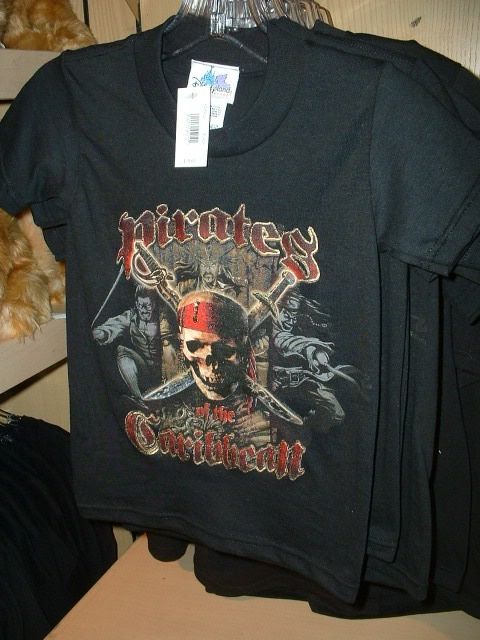 A cool new keychain of the Aztec gold coin from the first film - sorry for the bad blur. I was about to get one until I saw the $8 price tag. Ouch. I simply couldn't justify $8 for something so small, even if it was pretty cool.
The back of the coin keychain. Sorry again for the bad blur.
And that's about it. Lots of cool new stuff and a lot of the old Pirates staples around - Pirates of the Caribbean LIFE board game, Johnny Depp action figure, amongst other things.