EDIT: 7:36pm >> Added 2 more pics of the work going on inside the building. Not the best quality, but its somethin'!


9:03 pm: Added links to high-res versions of three of the POTC pics.
Went to DLR yesterday and while I was there I snapped some photos I'm sure you'll all enjoy.
A few Sub Lagoon pics, a couple Haunted Mansion attic pics, a couple Cafe Orleans shots, and what we've all be dreaming of - a sneak peak inside Pirates. Don't get TOO excited, I didn't sneak in and get pics of the new Johnny Depp animatronics, but I managed to get some shots of the island you see as you enter the indoor queue area. It's completely stripped down and I'm guessing we'll be getting something radically different when Pirates re-opens. So say goodbye to the parrot and the fiber-optic treasure map... cause I think they've sailed off to Yesterland...
Enjoy the pics! Sorry theyre not the best quality. I'm no photographer, but I try my best!
PIRATES OF THE CARIBBEAN
Repainting the outdoor queue.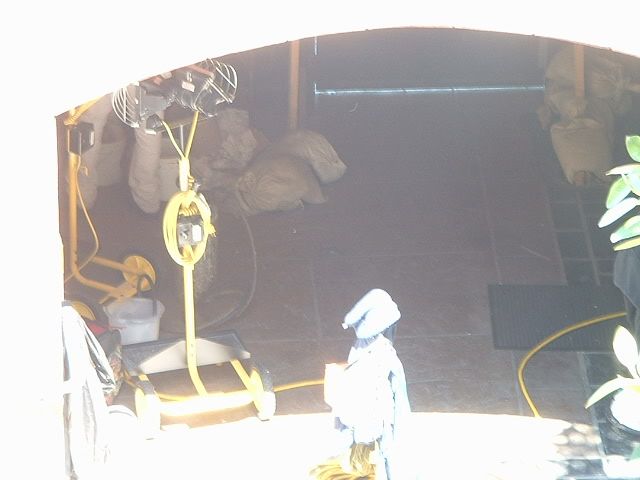 Inside the bulding, the island is bare.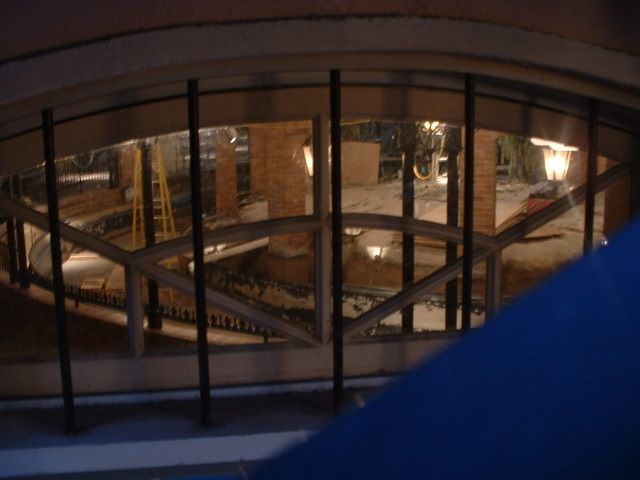 Take a closer look: Download HI-RES version of this photo
Take a closer look: Download HI-RES version of this photo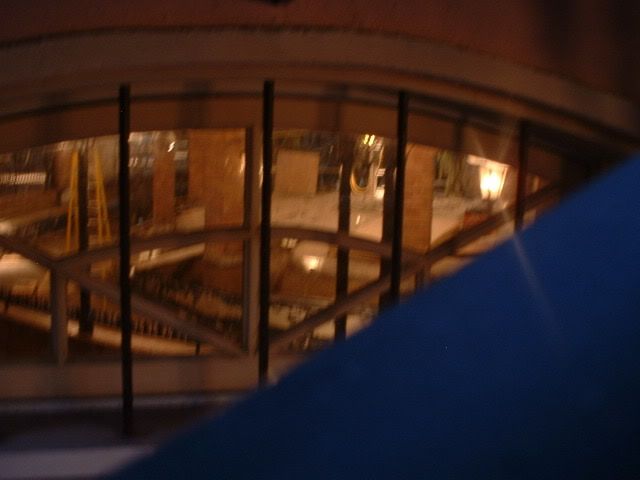 Take a closer look: Download HI-RES version of this photo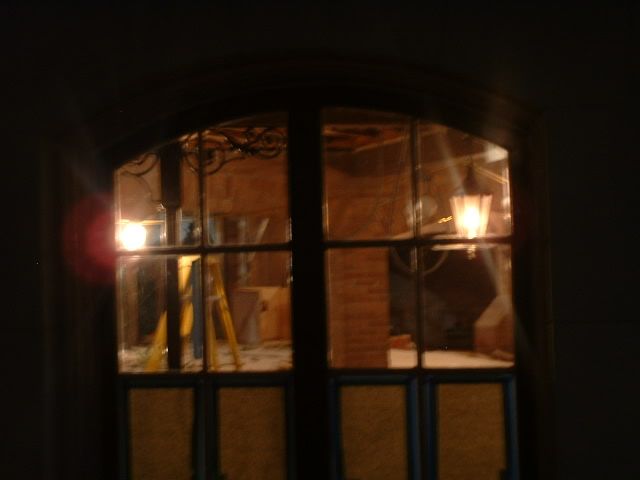 ADDED: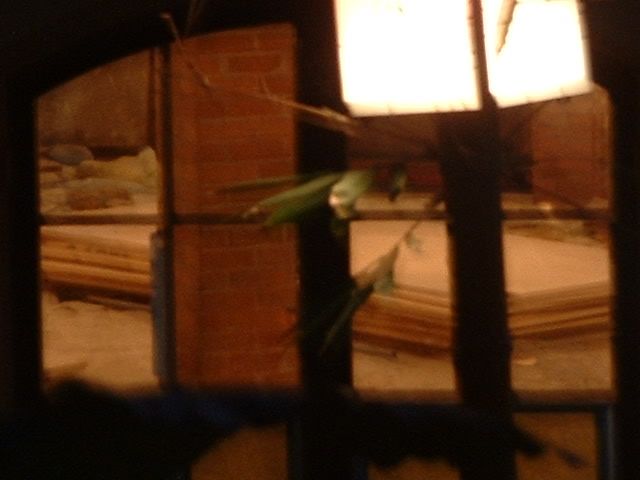 ADDED: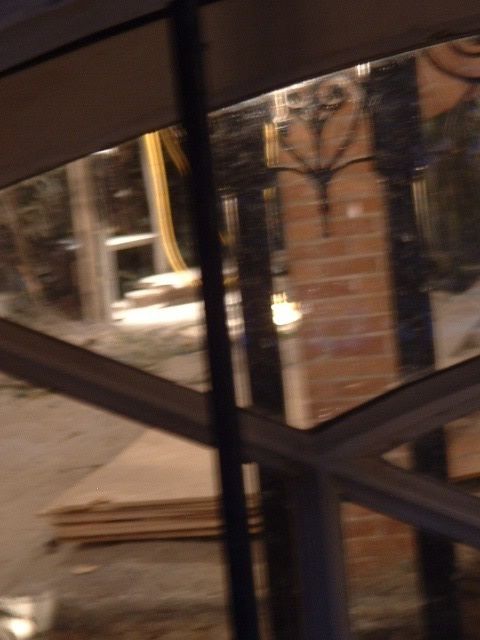 HAUNTED MANSION
The Attic gets some new additions...
Big, what appeared to be frames of different shapes and sizes were scattered through the Mansion's attic, all covered by sheets. I'm thinking these are the portraits of the bride's doomed grooms. I couldn't get great pictures and I didn't take anymore than these two because I didn't want the flash to ruin the experience for other riders. But I just HAD to break the rule to get these shots for your guys... There's about four or five new "covered objects" in the attic. The bride is also holding something that looks like a stick in the hand that used to be a candle. I couldn't tell if it was just her candle and it was turned off or if it was the handle to her new axe... I don't think it was her candle.. so who knows?
CAFE ORLEANS
A peek over the construction walls from the Disney Gallery balcony.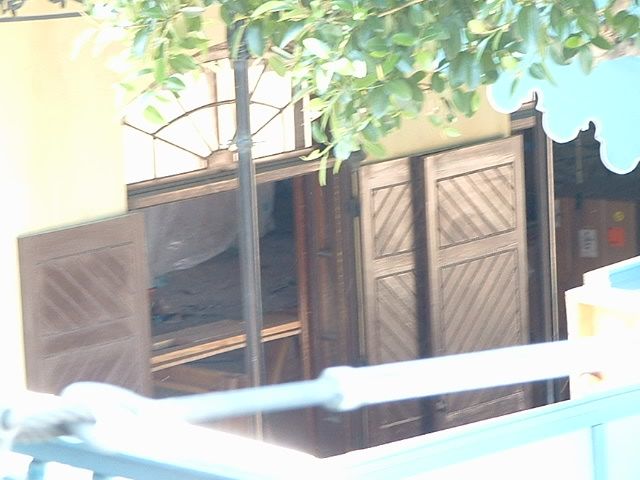 SUBMARINE LAGOON
From the Monorail speedramp and Winner's Circle store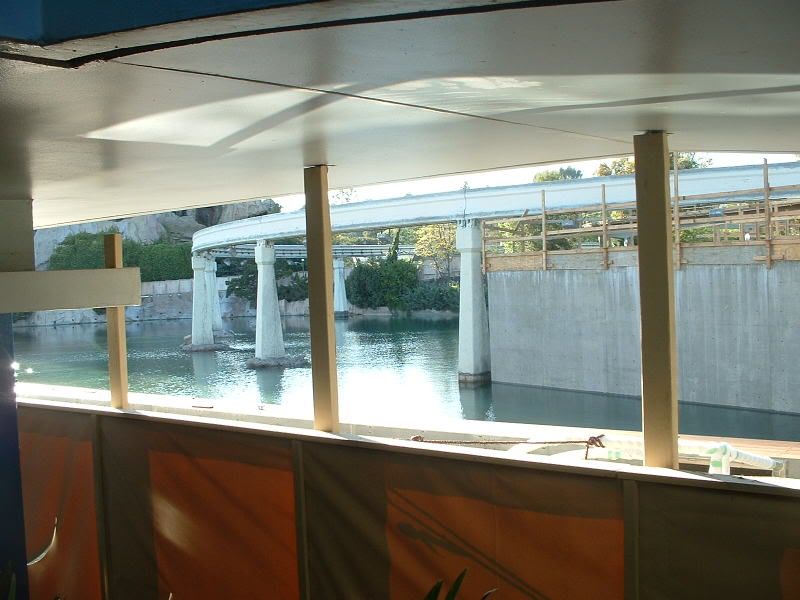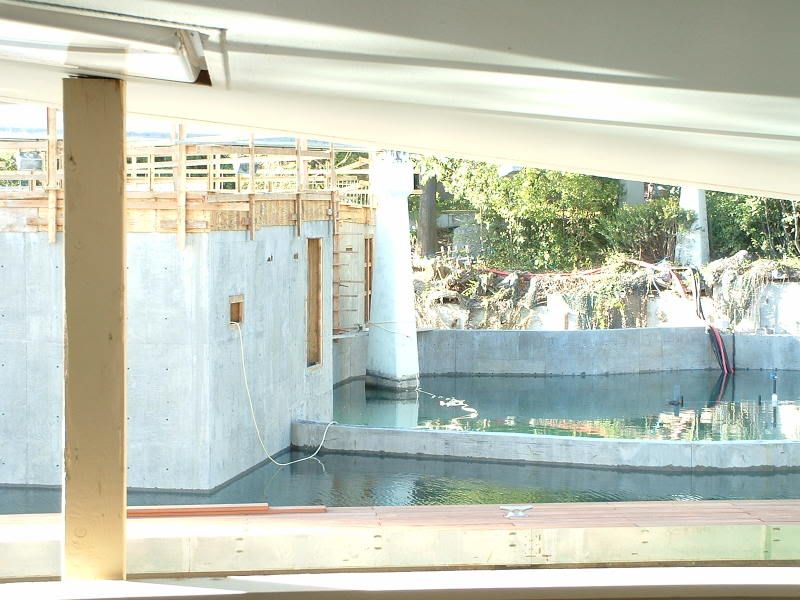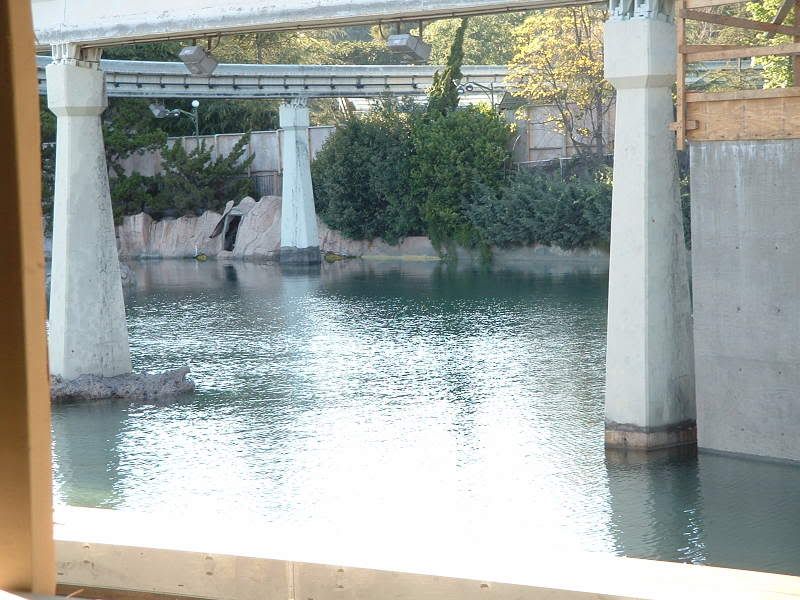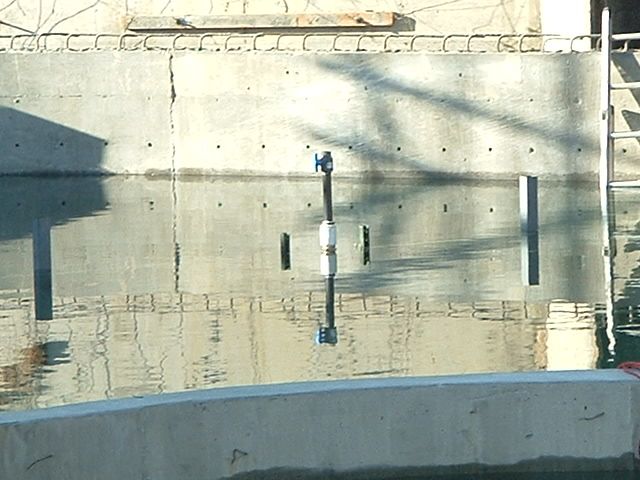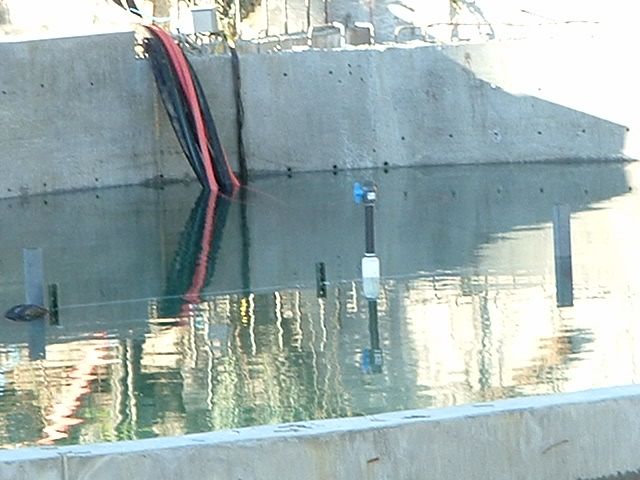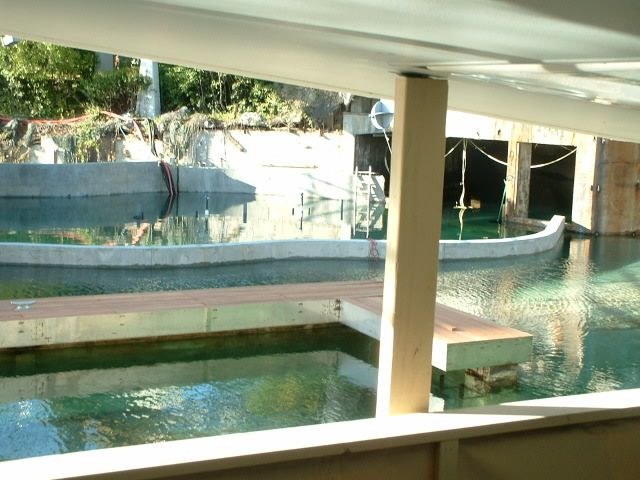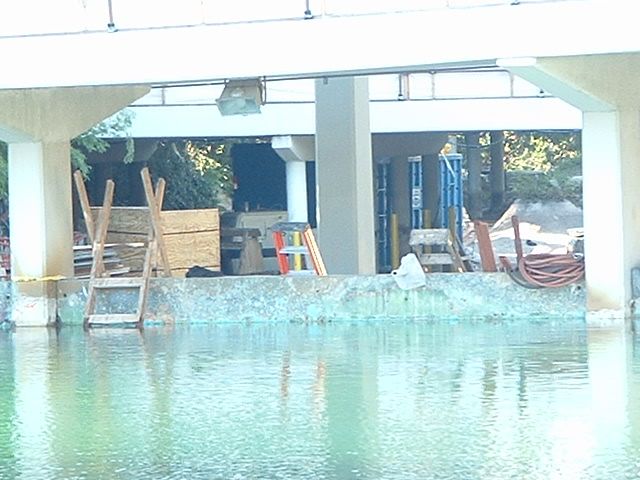 That's it.. Hope you enjoyed the pics.