Went to Disneyland yesterday. Here's brief update. Enjoy
PIRATES OF THE CARIBBEAN STAGE
First up, the rumored new stage with will play a part in the the rumored Pirates of the Caribbean show that will debut with the enhanced POTC and new film is underway. There's not much to see, but here are some photos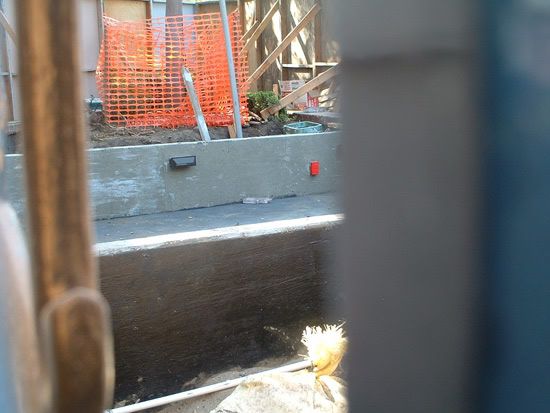 CAFE ORLEANS
A few shots of Cafe Orleans. Still not much to look at, but construction pushes forward. It looks like they've laid down new tile on the floor though.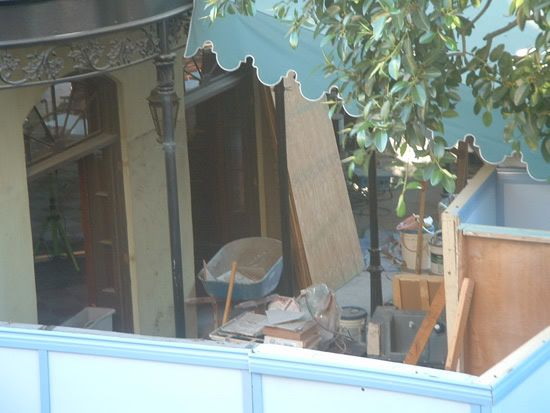 PIECES OF EIGHT CONSTRUCTION
The gate was open in the pathway between Piece of Eight and Le Bat En Rouge. Pieces of Eight store was open and I tried to get some shots. A CM over by the postcard/candy cart across the way was eyeing me so I couldn't get anything good. Here's what I got though..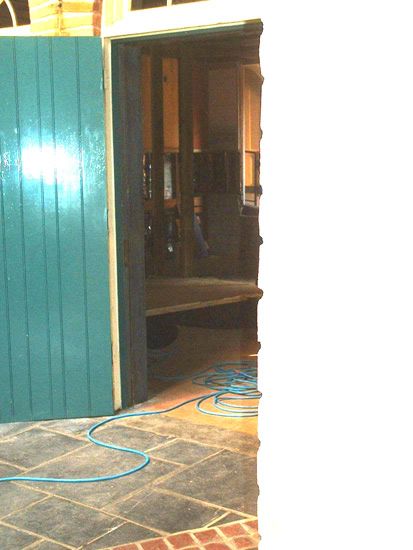 [enhanced in PhotoShop for your viewing pleasure]
STAR TOURS FASTPASS REMOVAL
Construction walls are up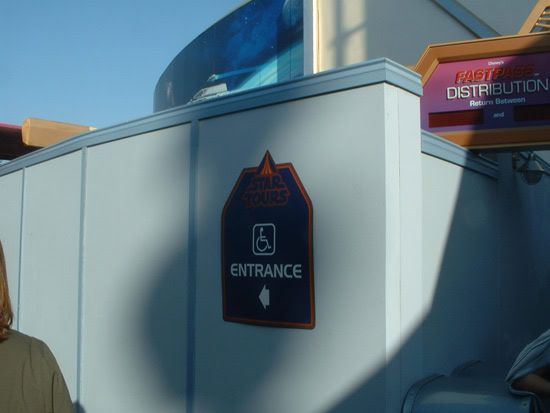 SPACE MOUNTAIN STROBE LIGHTS
The strobe light show on the outside of Space Mountain is back working. I love this feature and am super happy its back and working. You can click the picture below for a 20-second video clip. The grand finale (which is a big strobe effect lighting up the entire Mountain instead of just one section at a time) of the mini-light show wasnt recorded cause my little digital camera ran out of time.
Click on the picture for 20-second video clip.
DISNEYLAND RESORT ENTRANCE SIGN
Just a paint job...