I'm back with another update!
Last time out, I took a load of photos of the newly remodeled Pieces of Eight and as we were walking down Main Street at the end of the night I was looking through the pictures and I accidentally hit the "erase all" option on my digital camera and lost nearly everything, save for a couple of relatively useless photos. I didn't do that this time though, and to make up for my mistake, I took a bunch of Pices of Eight photos that I hope do the shop a little more justice than some other photos on the online communities have been doing. Let's just say that FLASH photos do the store NO justice, and upon closer inspection, the store really is much more detailed, much better themed, and overall an improvement over its previous incarnation.
Also, over at the Blue Bayou there is now a big treasure chest in the lobby. I couldn't manage to get a photo of it, but from the small crack in the window coverings, it looked pretty neat
Anyway, enough rambling. Let's get to it. All photos are by me, unless otherwise noted.
PIECES OF EIGHT
The Check-Out Area: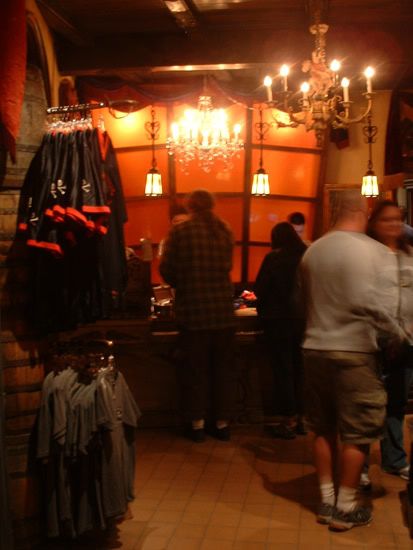 [Photo by Peoplemover1]
The courtyard between Pieces of Eight and Le Bat En Rouge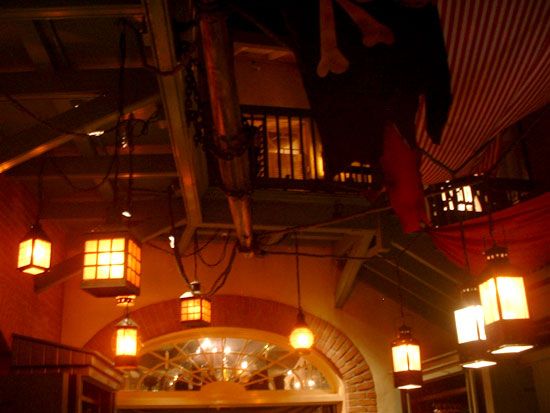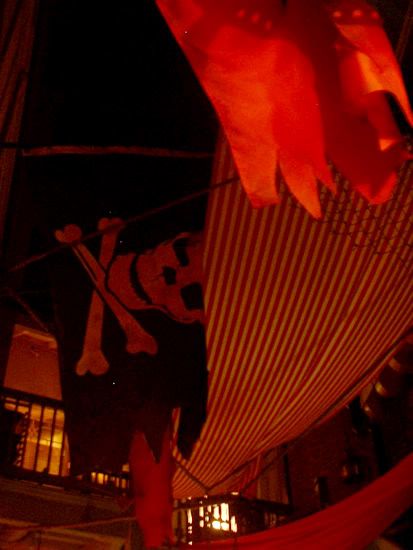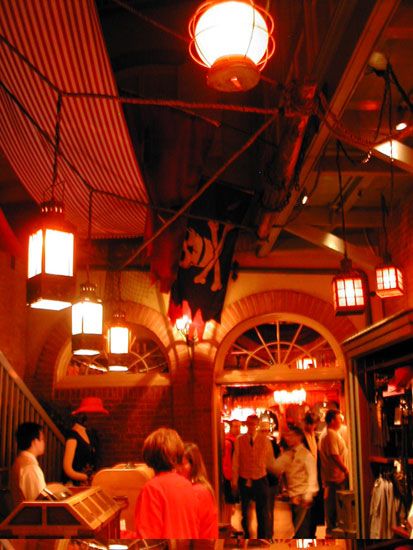 [Photo by Peoplemover1]
The Store and Themeing details:
I thought that this was a clever way to hang shirts - from a sword!:
Reminiscent of the Captain's bed from the ride:
A really cool chandelier - a monkey chandelier!: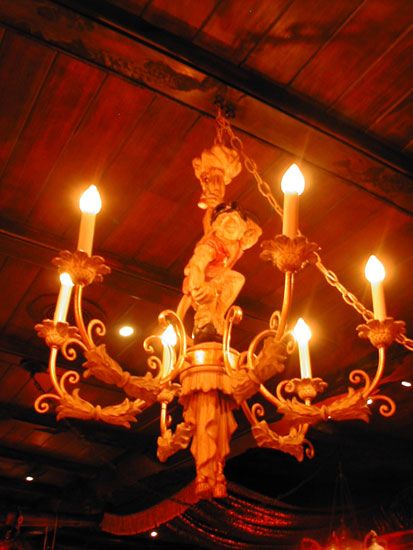 [Photo by Peoplemover1]
[Photo by Peoplemover1]
KING AND QUEEN RESTROOMS CLOSED
The
King
and
Queen
(previously
Prince
and
Princess
) restrooms in Fantasyland were closed for what seemed like forever finally opened a month or two ago have now closed again "for improvements." Strange, I wonder what's going on?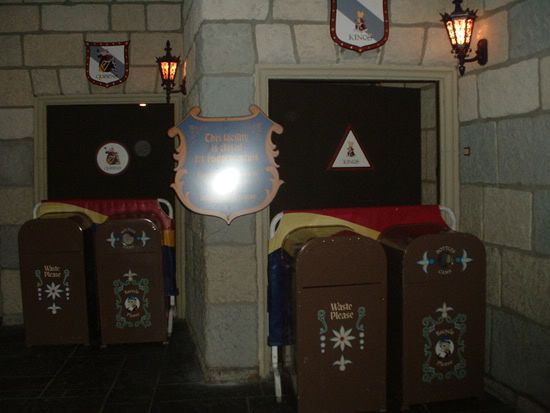 CLUB BUZZ
A section of the Club Buzz walls are down. They've added a new handicapped-accessible ramp.
The uglyness of this concrete work leads me to believe they may still be planning to paint this. Who knows though?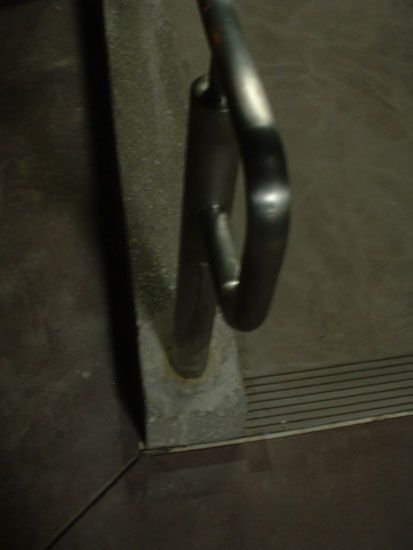 MAIN STREET OPERA HOUSE AND THE MAD HATTER
I don't know if it's the Opera House exit lobby that's getting an expansion, or if it's the Mad Hatter, but the interior wall separating the two has been removed and it looks like one of the two areas is getting expanded. The Mad Hatter is also completely gutted. Ladders and wood can be seen inside the empty store.
Opera House: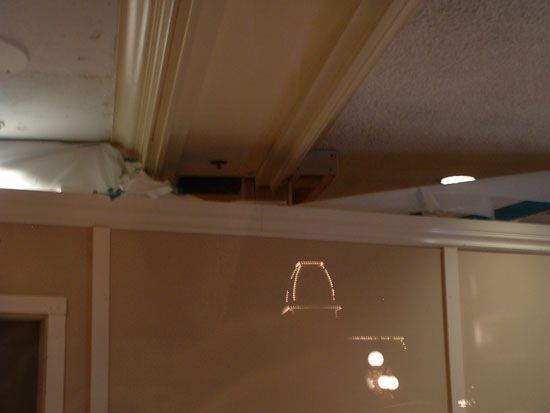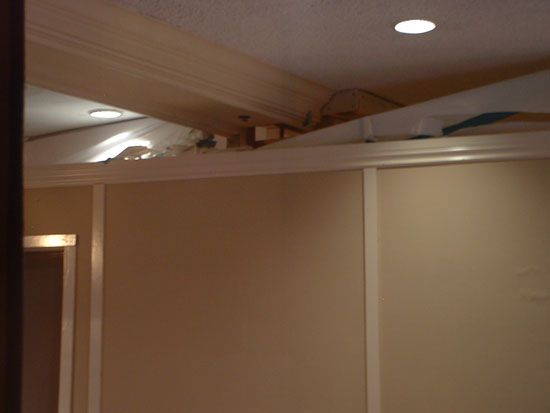 Mad Hatter:
AND THE REST... DISNEYLAND AFTER DARK:
Space Mountain
is
so
photogenic. Especially after nightfall: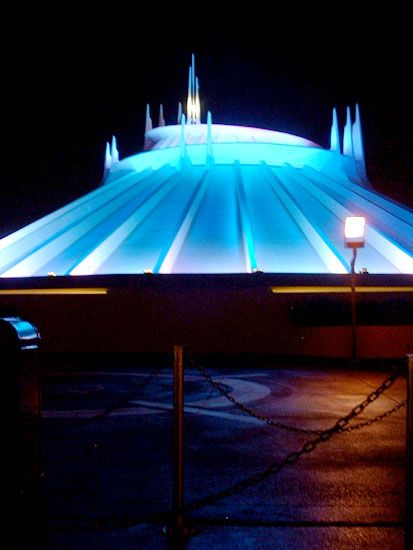 Star Tours extended queue: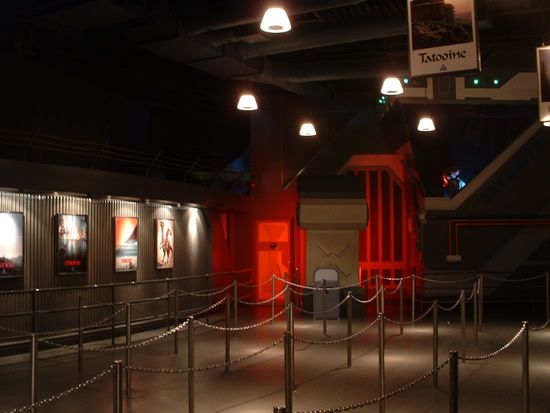 Main Street, U.S.A.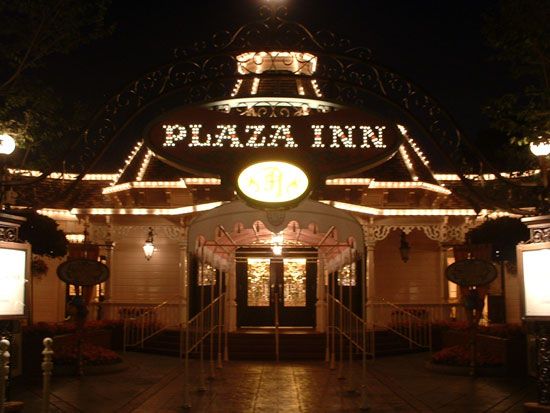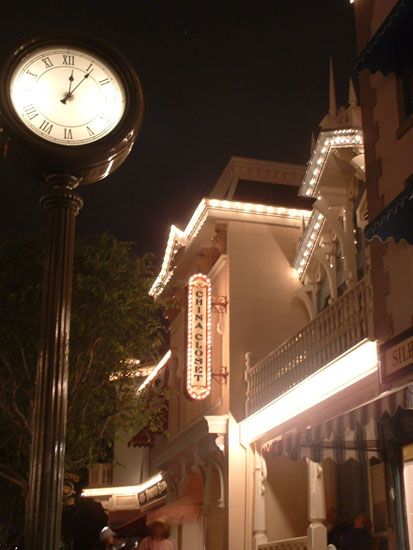 Well, that's it. I hope you enjoyed the update. I'll keep 'em comin' as often as I can if you guys want them. Just let me know