Another photo update: let's get to it!
BUSY, BUSY, BUSY!
Both parks were pretty darn busy... on a Tuesday no less...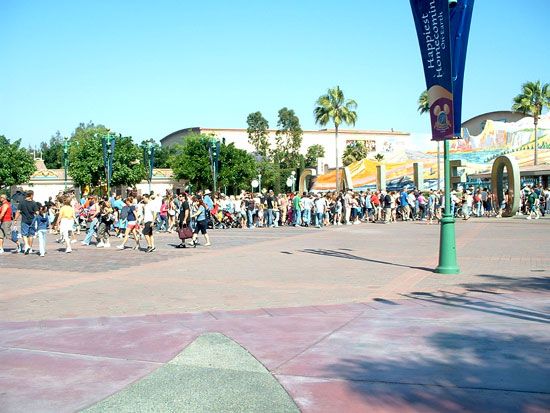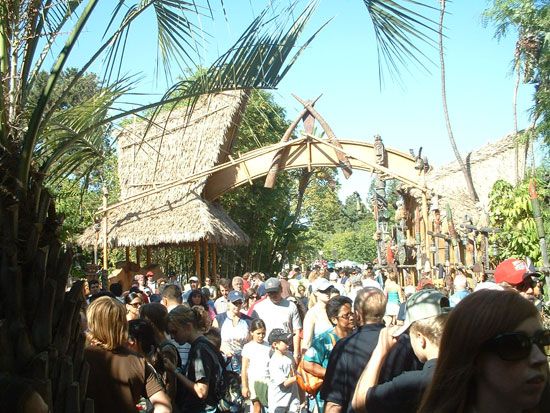 New signs and ropes have divided traffic into one-way lanes now throughout Adventureland and New Orleans Square.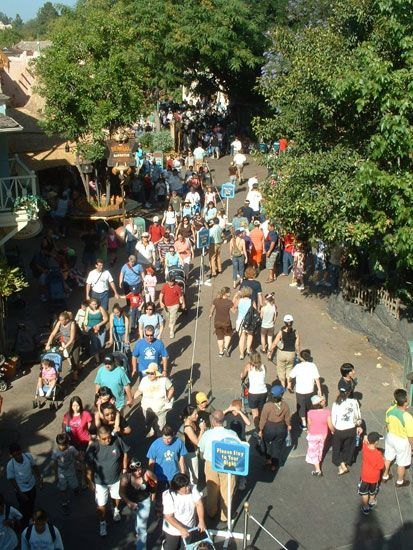 The waterfront walkway in New Orleans Square is entirely closed off now because huge bleachers now take up most of the area.
PIRATES OF THE CARIBBEAN: DEAD MAN'S CHEST
PREMIERE SET-UP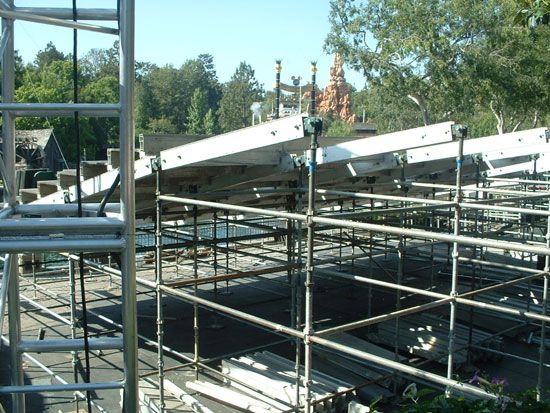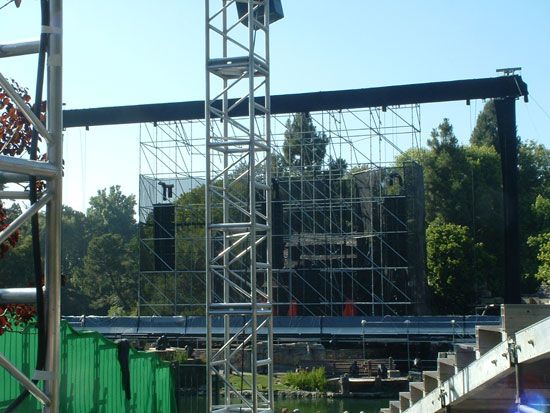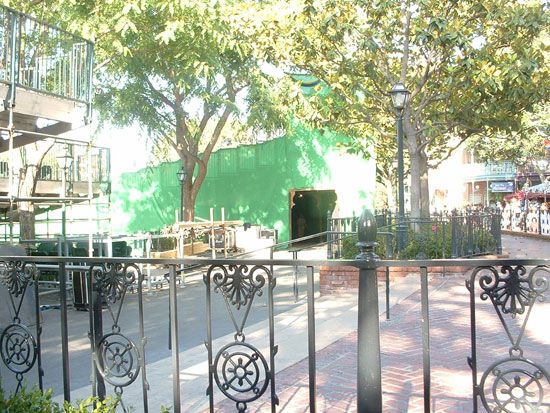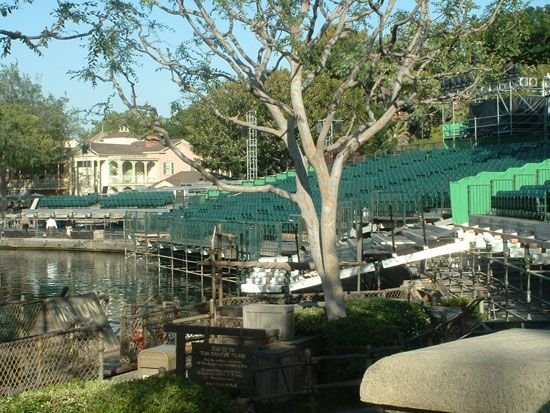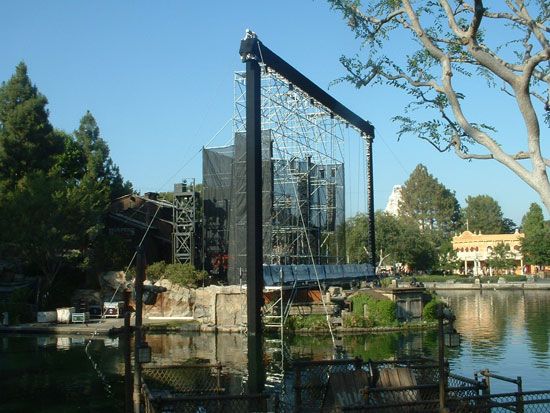 BLUE BAYOU SOFT OPENS
Blue Bayou is now going through soft-openings. We had already eaten at White Water Snacks before entering the parks so we went into the Bayou just to have dessert. They were out of the Flying Dutchman Cookie Boat (which sounded delicious) so two of my party got the Creme Brulee trio and I just got a scoop of vanilla ice cream.
For the Pirates of the Caribbean promotion they've put in a treasure chest full of loot in the small lobby.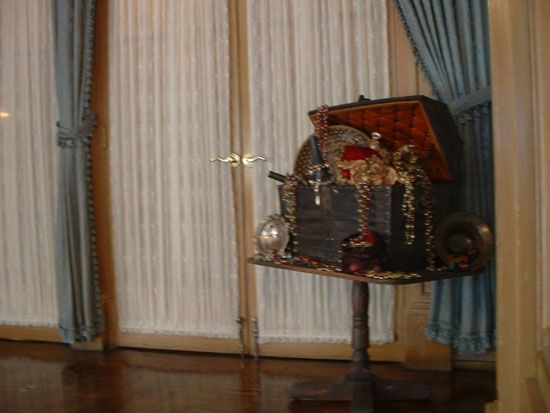 Sorry for the next few pictures... I had to adjust the levels and curves in these pictures heavily because the dim lighting in the restaruant just wouldnt turn out on my little digital camera.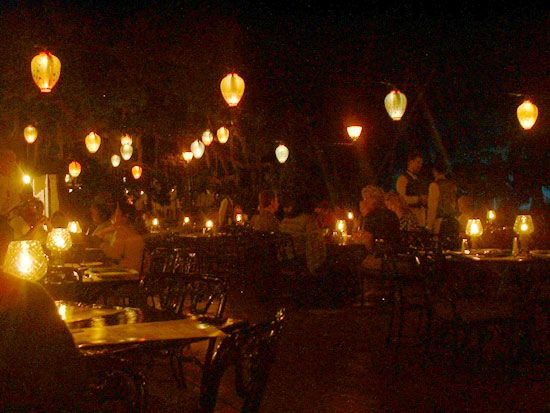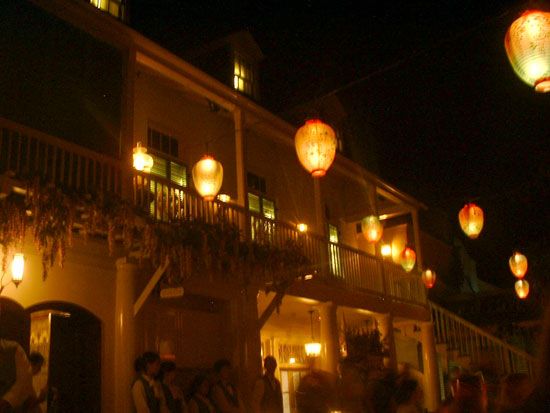 Two chefs were enjoying a meal at the Bayou while we were there.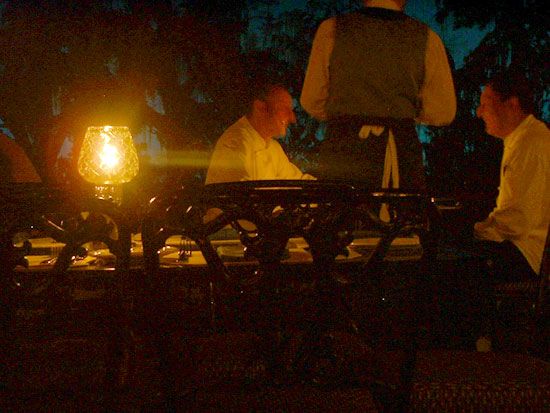 Creme Brulee trio:
CAFE ORLEANS and THE DISNEY GALLERY
All construction walls around Cafe Orleans are down. It looks pretty nice, just wish it were open!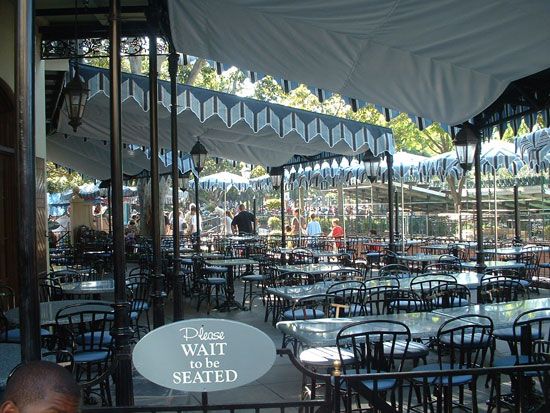 Since when is the Disney Gallery changing exhibits? Are we getting another Pirates exhibit? Or was this sign just out because they're preparing the gallery for something else and they were just using this sign because they had it? I don't know... Hmm..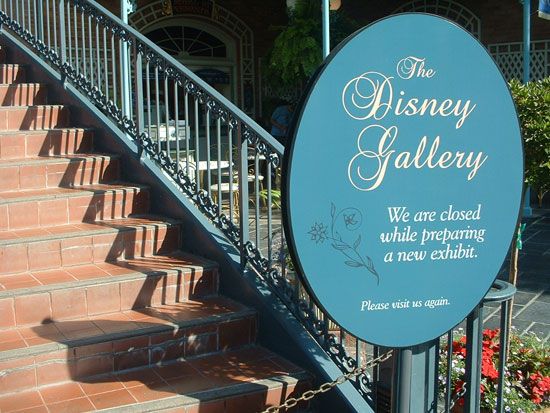 SAILING SHIP COLUMBIA
The Sailing Ship Columbia looks like it may be getting a make-over. Black sails! And theres black tape.. or something on the side..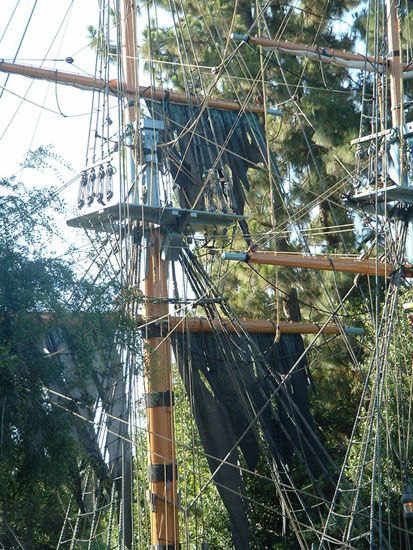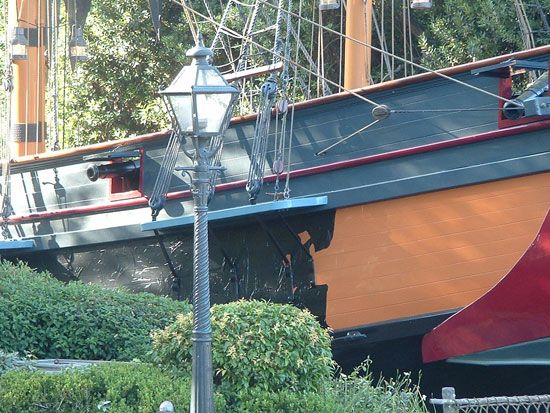 CLUB BUZZ CONSTRUCTION
And some shots of Club Buzz construction to wrap up with...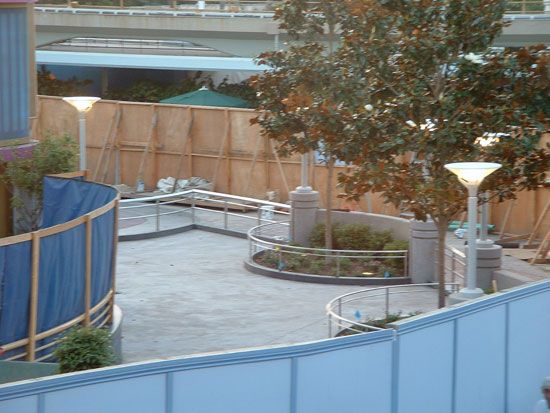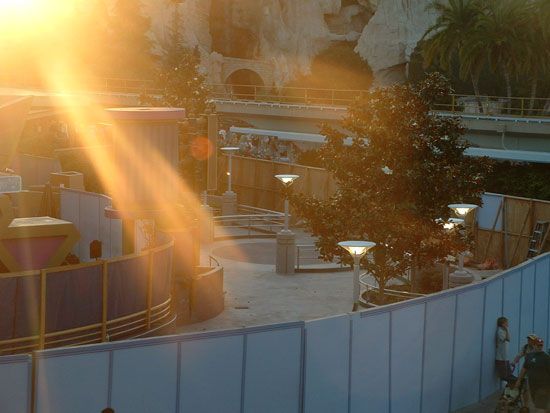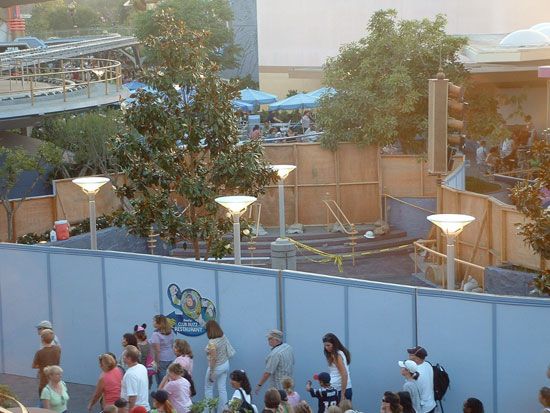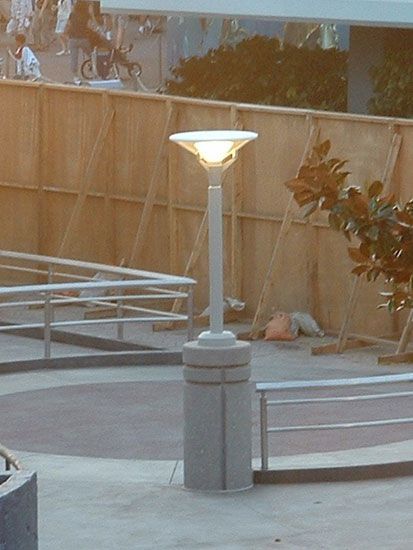 Well, that's it. Hope you enjoyed the update