Thanks to a CM friend of mine I got to have lunch today (although it did turn into a late lunch) at the Blue Bayou and thought I'd do a full review with pictures.
The reservation we had was for 12:50 pm, but unfortunately we didn't even get checked in until 1:30 pm because security thought one of the people in our party was dressed up as a Disney character (Which was BS, she was just in a black boustier and a black skirt.) Regardless, when we checked in, the hostess said they were experiencing delays and it would be 30-40 minutes to be seated and we would have to wait inside the Blue Bayou's little waiting area and if we left and were called, we'd lose our reservation. (My first big complaint. How much would it really cost for Disney to have a restaurant with big demand to have a beeper system like any regular old TGI Friday's or Chili's.) It was actually true. We weren't actually seated for almost an entire hour (About 2:15 pm). Due to the previews the waiting area was incredibly crowded with very little room to even stand. The area itself is rather plain. Just a couple benches with a big stash of pirate booty in one corner (I mean treasure... not... you know). Oddly enough the wait was actually worthwhile because we were lucky enough to be seated right at the water. (Which I hear for the previews, can be requested, but it triples your wait time).
The dining area itself really hasn't changed much. The ambience is magnificent. I love the dim lighting and simulated candlelight at each table. Our waitress starts us off with Mint Juleps all around (The only thing available to drink beyond Coke/Sprite/Water in the beverage section). For some reason it almost tastes like the Mint Julep's have been watered down, but they're still cool and refreshing, plus they come with maraschino cherries and free refills. The waitress then came back to take our orders and since I had an appointment I needed to make, I decided to order all at once. Unfortunately I had to nix dessert because they had neither the Flying Dutchman nor the Creme Brulee and the Key Lime pie looked very much like it just came from the supermarket. I think it might have too, since the waitress said I'd still have a chance to order it later on if I changed my mind even though I was in a hurry.
They started us off with rolls and butter. The rolls seemed a bit stale and were hard to cut into, but the butter was amazingly good and smooth. The service itself was really good. The waitress always was refilling my Mint Julip even before I realized I was almost done and she was amazingly nice. I noticed they offered for sale chocolate doubloons and when I asked about them, she just gave me a handful. Plus she gave us extra menus and kids menus as well for souveniers.
As for the food. I had the Seafood Jambalaya with the wedge salad. The salad itself was 2 pieces of lettuce, a tomato slice, some avocado and a little bit of chopped sausage with dressing. The dressing itself was really good and melded really well considering the salad had sausage, which isn't a usual addition to salads; except there wasn't much else to it. I'd actually be interested in seeing a entree size of the salad. I think that would be a perfect addition to the menu. The Jambalaya was god awful. The tastes did not synch up at all. It feels like in the kitchen they have a station that generically cooks all the seafood items (crab, shrimp, mahi mahi) and they just threw it into the pile of dirty rice. It basically tastes like they used the leftover from the other full sized portions of each of these items and threw it in without regards to the taste or how the tastes themselves combine.
I have to say though, the ambience is still magnificent. Although it was a bit infuriating to every once in a while see a boat pass by that actually had people on it. The thing I love the most is how in conjunction with the POTC ride scene the restaurant sits in, the restaurant remains relatively calm and quiet regardless of the size and amount of people in there. Plus it's such an amazing feeling to walk into pure twilight from the hot, humid mid-day sun outside.
CONCLUSION
At the Blue Bayou you're paying for the ambience and the experience rather than a high class meal. IMHO, not worth a repeat visit. I've had much better food for a fraction of the price at Denny's. However, being inside that location is something hard to describe in words. If you're looking for a unique experience for that special occassion ( First time at DLR with a special person or family member / Birthday / Anniversary / Maybe even marriage proposal) the Blue Bayou would be where you could make the memory. If you're in search of good food; look elsewhere.
And now... pictures!!!
The crowds outside the restaurant, fighting to get in.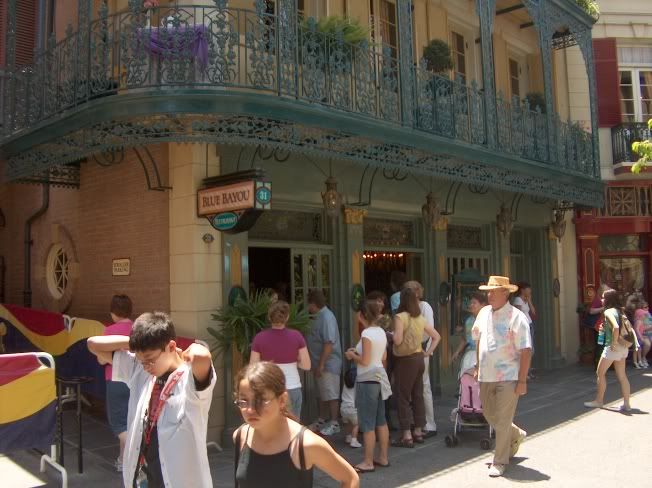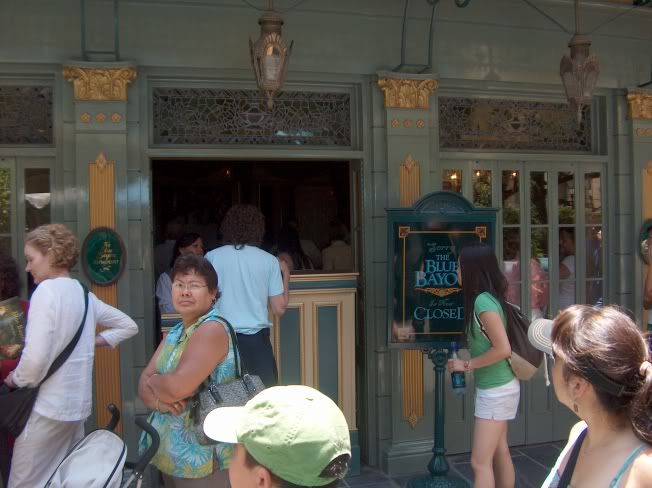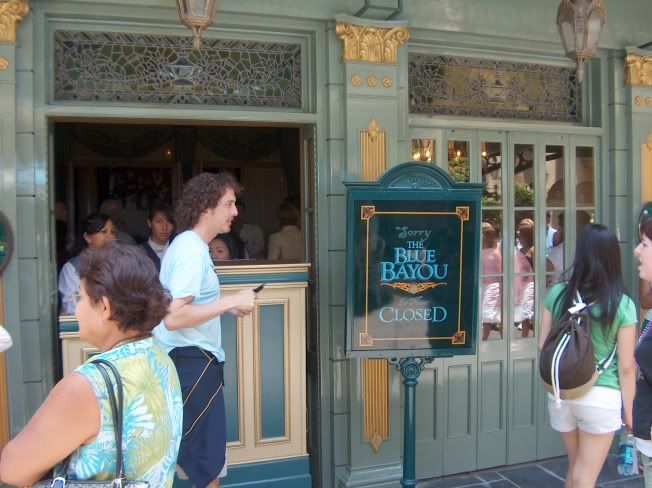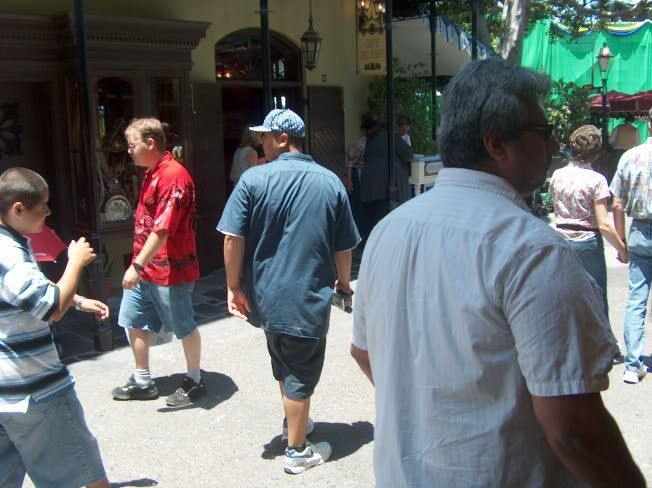 The crowds inside, waiting to be seated.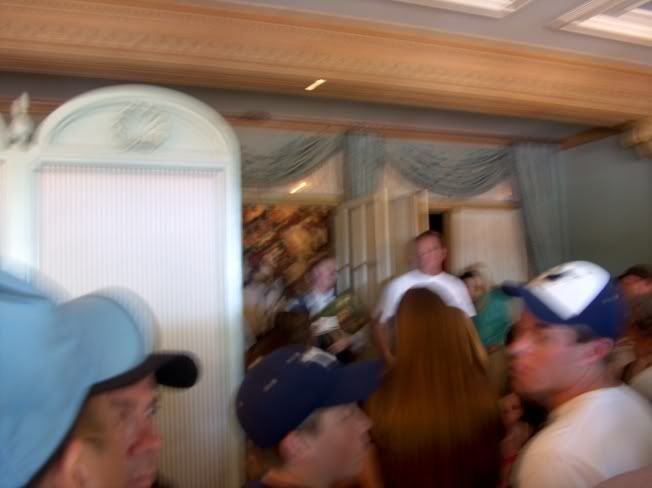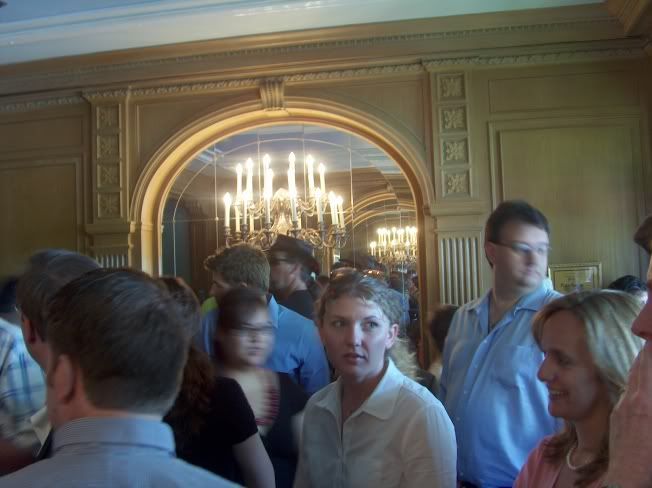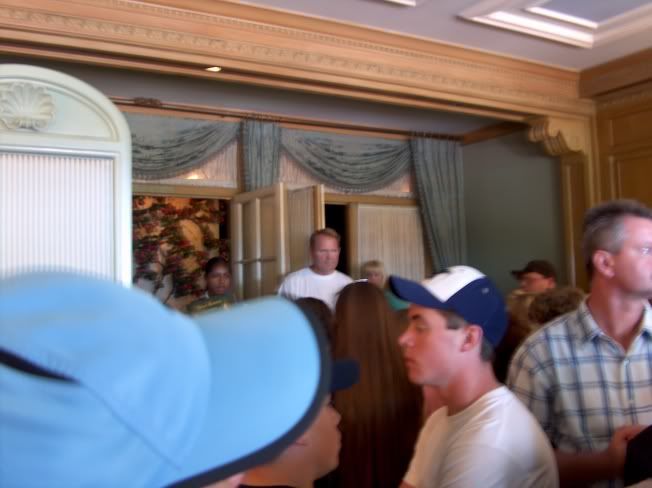 Pirate Booty!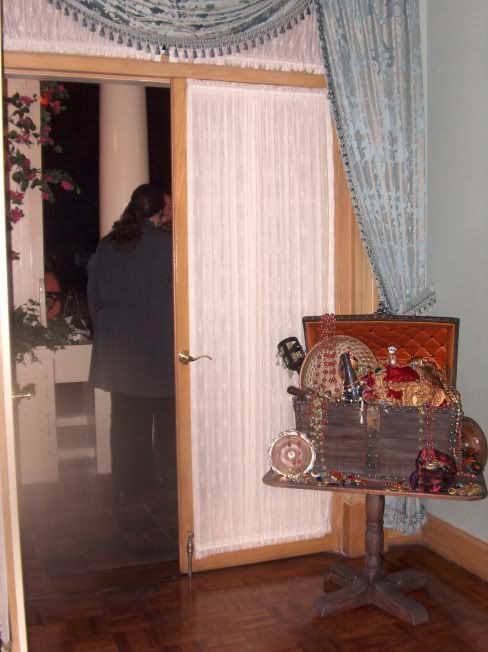 More of the waiting area.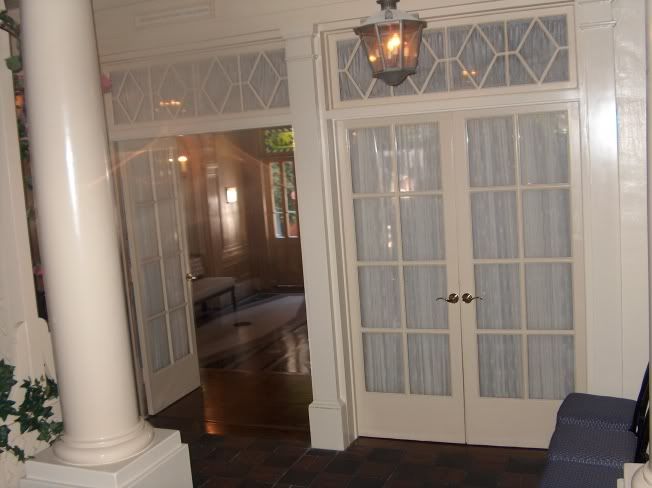 The inside of the restaurant itself.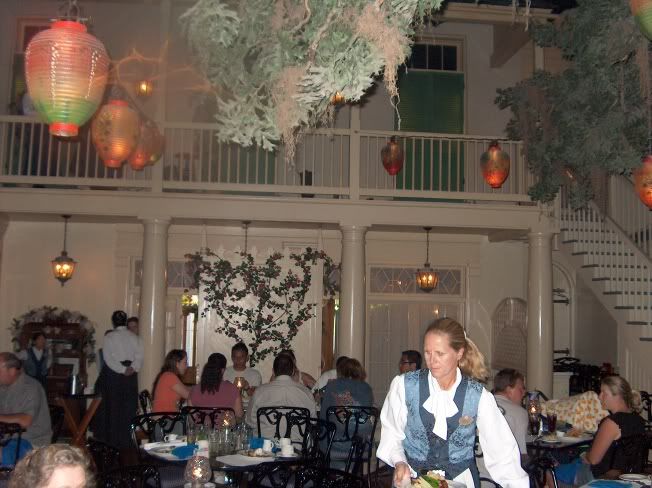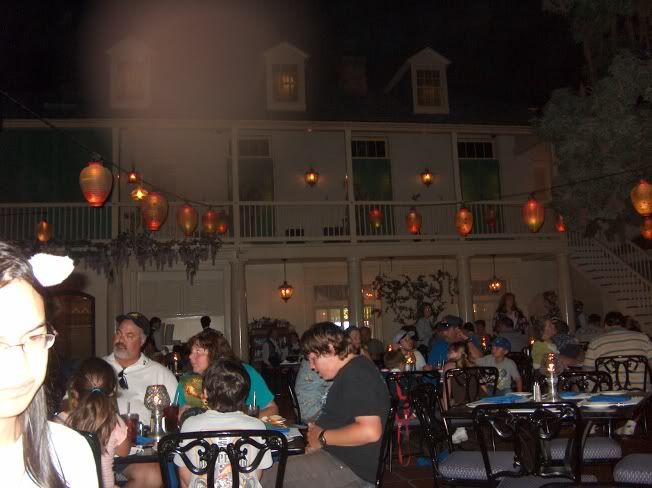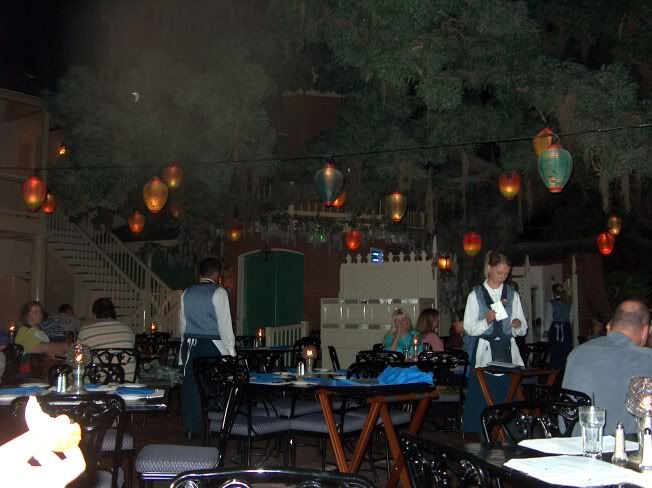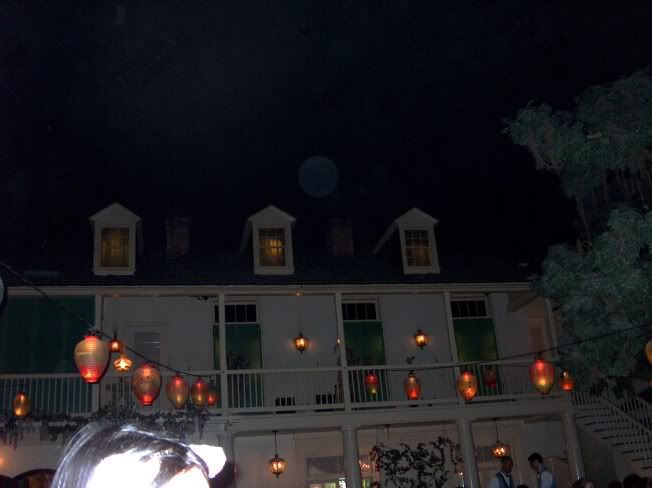 Hard rolls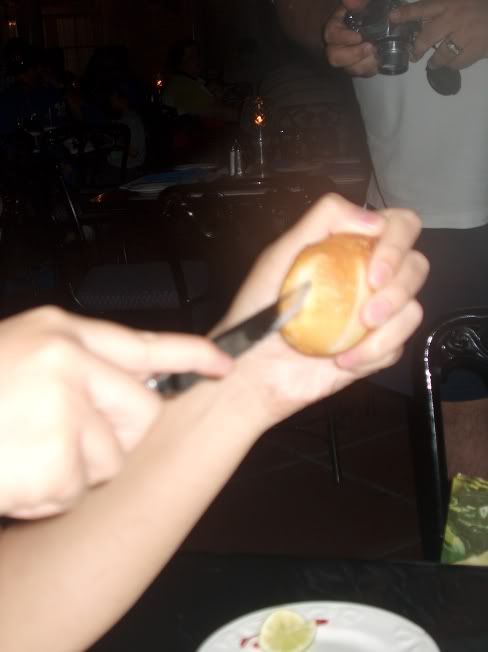 Wedge Salad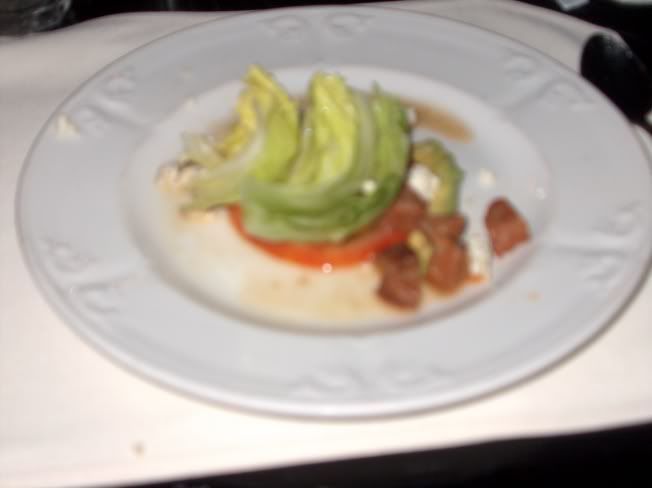 Gumbo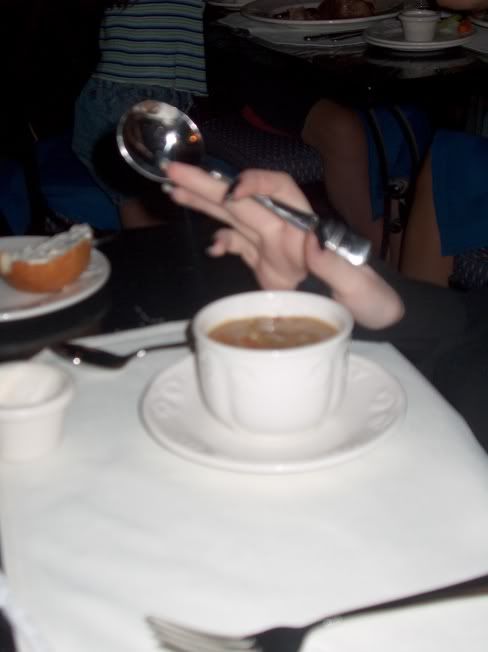 The Chicken
Seafood Jambalaya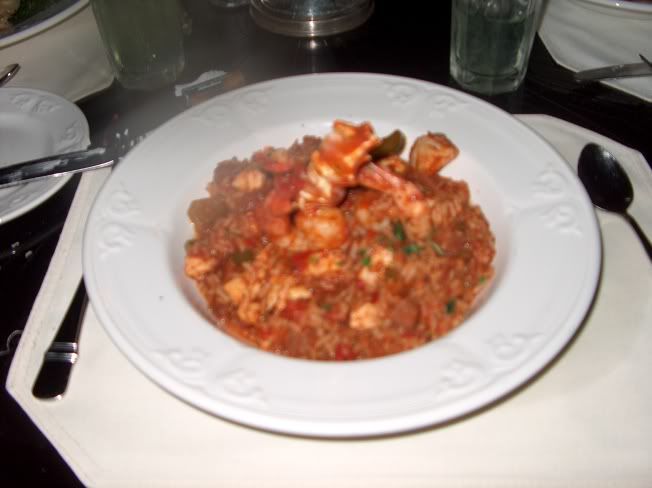 Doubloons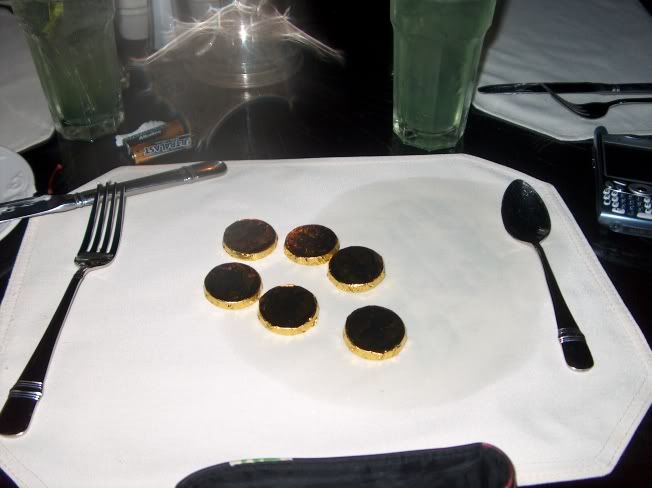 BATHROOMS!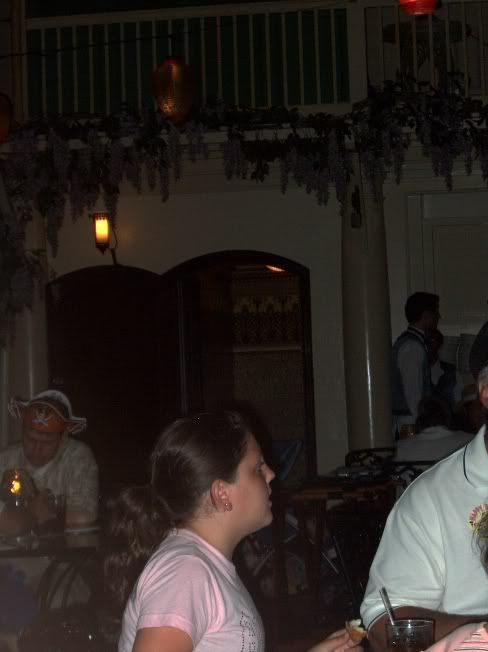 Here are some shots onto the ride itself in full operating glory.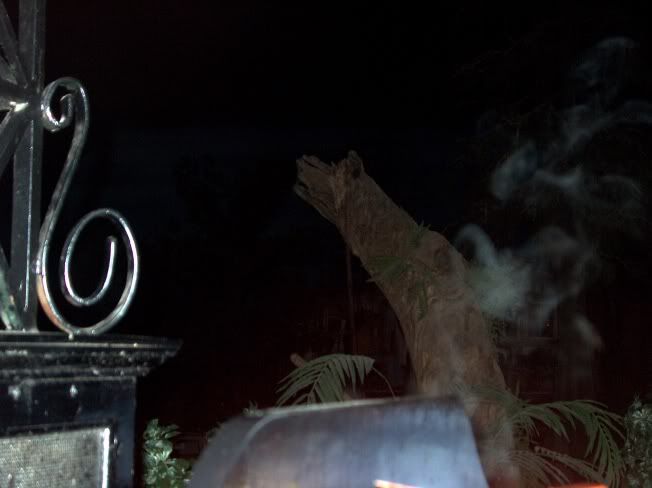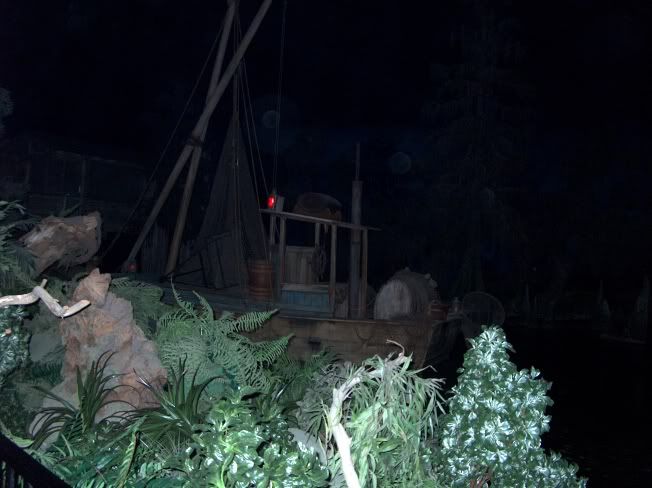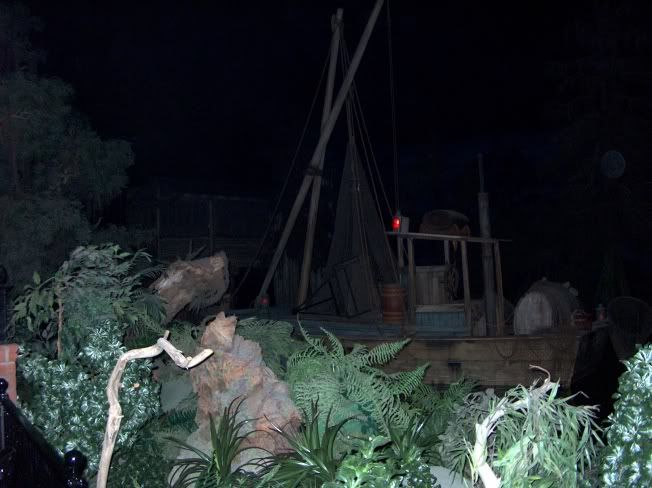 *mutters incoherently*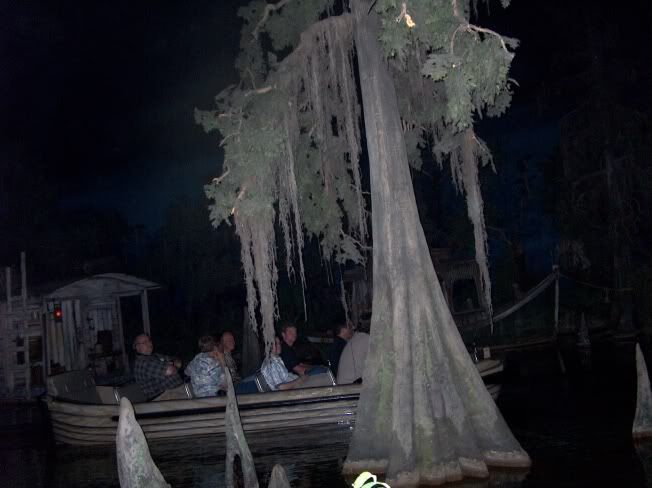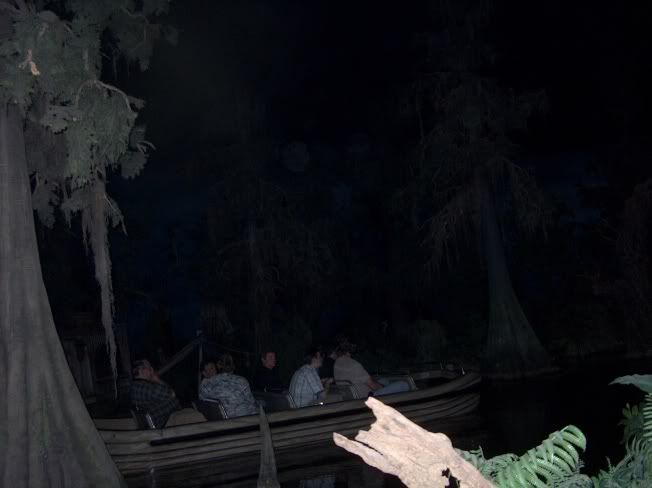 Sadako out of the well and into the Bayou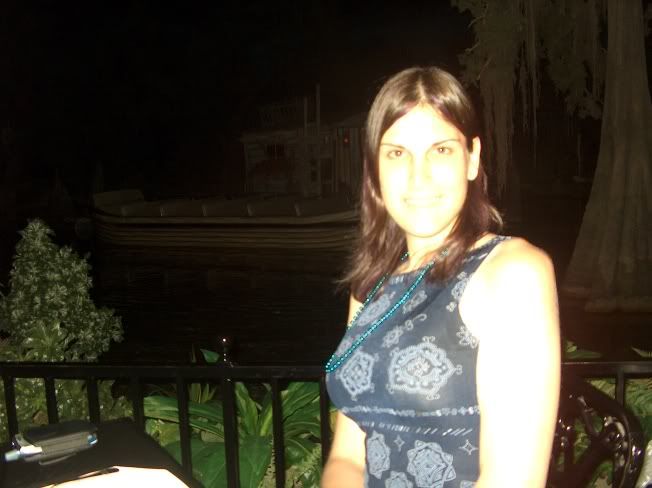 Sadako enjoying a Mint Julep!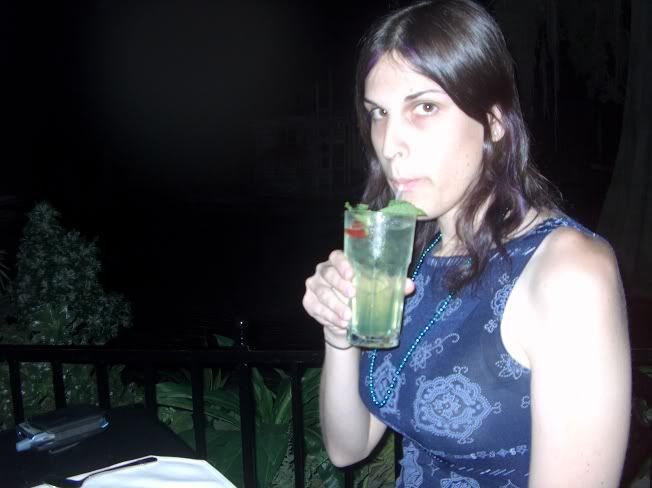 Our wonderful table by the Bayou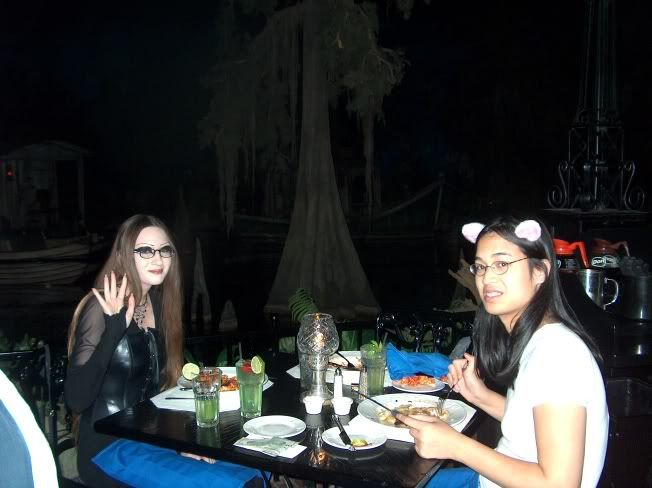 The Lunch and childrens menus