This is pretty late, mainly because I wasn't a member after my trip!
This was from June 21st to June 25th, which was 1 day of driving, 3 days of DLR, and 1 day of driving.
This post will mostly be pictures. I have full journals on my Livejournal, so if you'd like to read those you can. They can be found
here
(Start from the bottom and move up)
As most of you know, I lost of my pictures, so these are all from the first day. There is hope that the ten pictures on my camera now will come out which are from the last night in DCA.
Enjoy and feel free to ask questions!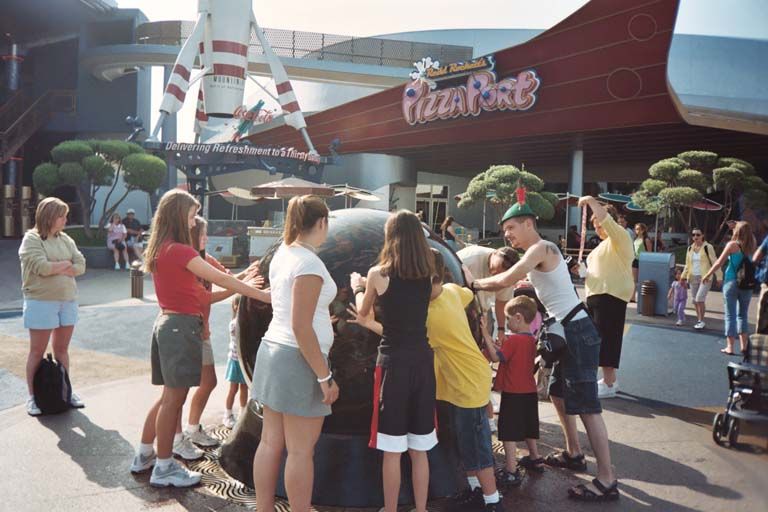 First picture of the day, right after Space Mountain. The three in the front (white shirt, black shirt, yellow shirt) are my cousins, they are siblings. There's Vanessa (19), Lindsay (11) and Ernie (10, but pretending to be 9!)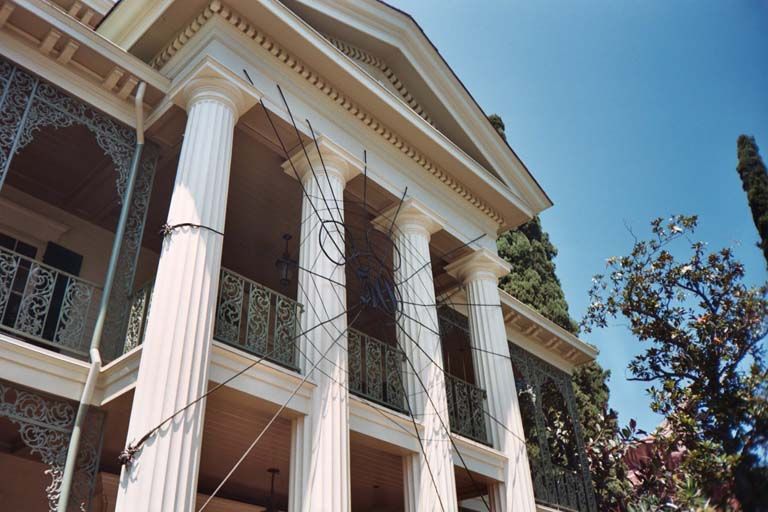 The first of my 50 pictures. I loved the spiderweb, it looked really cool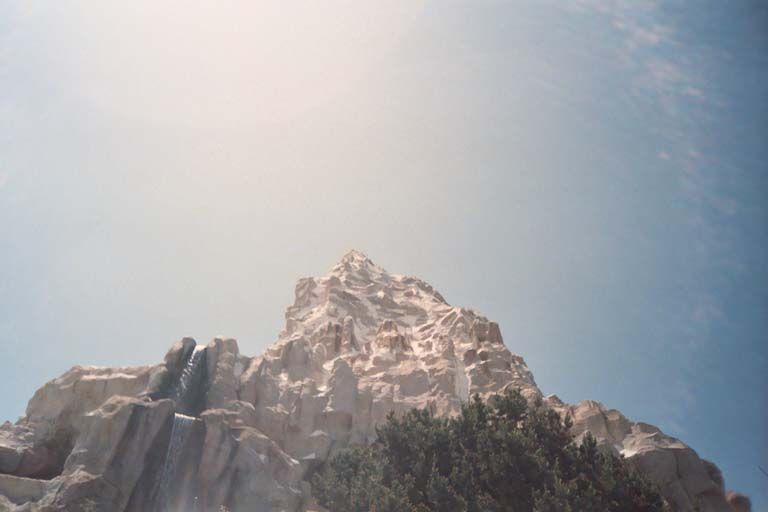 I liked this view of the Matterhorn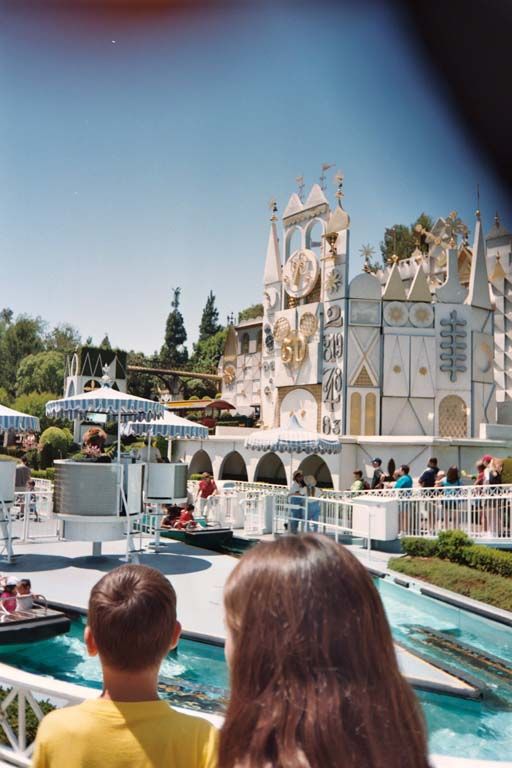 Small World, Ernie and Lindsay in the picture, as well as my thumb.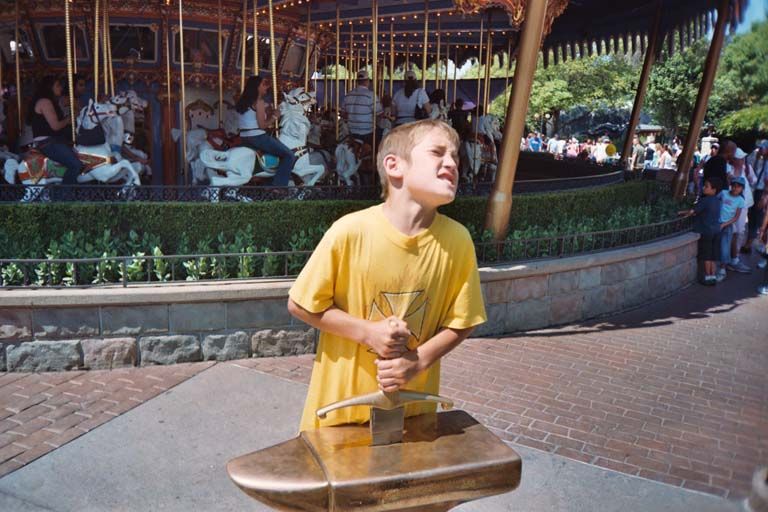 Ernie would not give up on the sword! I finally told we'd have to wait for Merlin (He didn't get picked)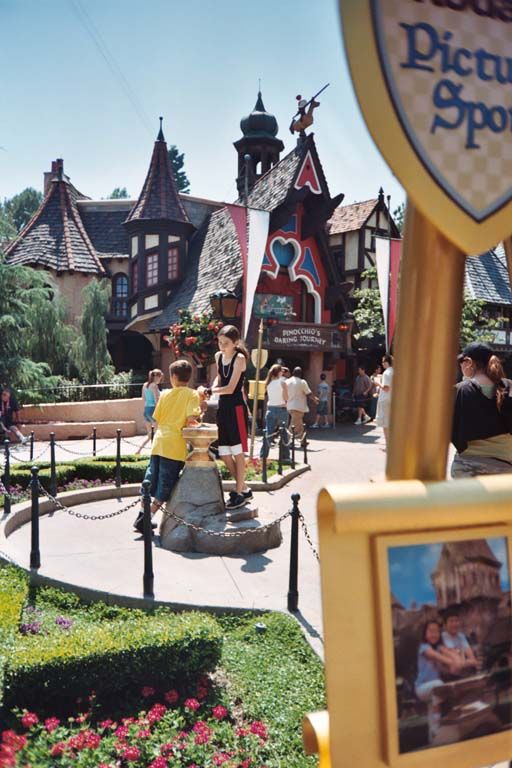 He enlists the help of his sister
And parade pictures. Most of it, the rest were on the other roll as I changed during the parade. The white hatted head is my grandma.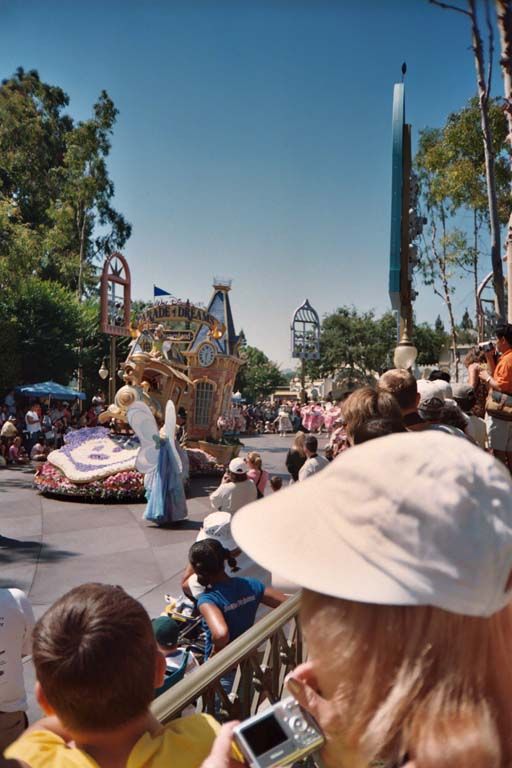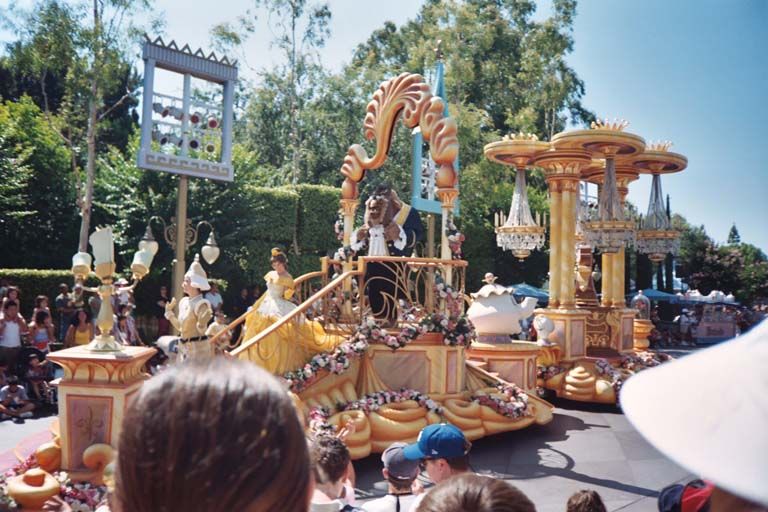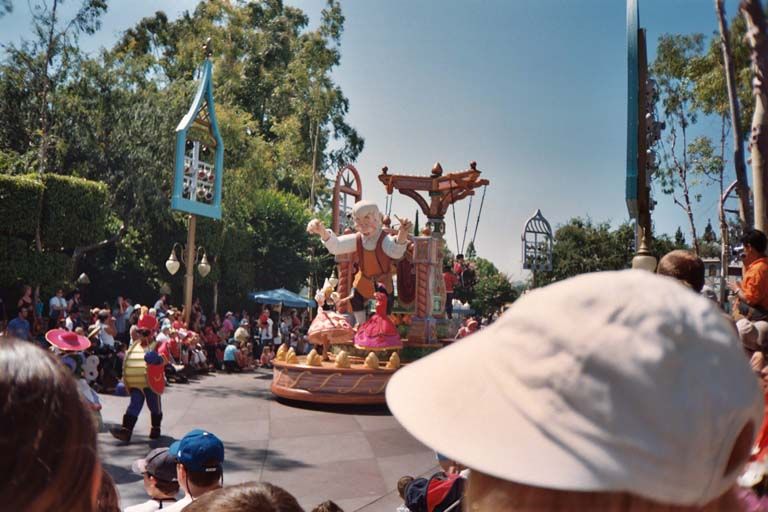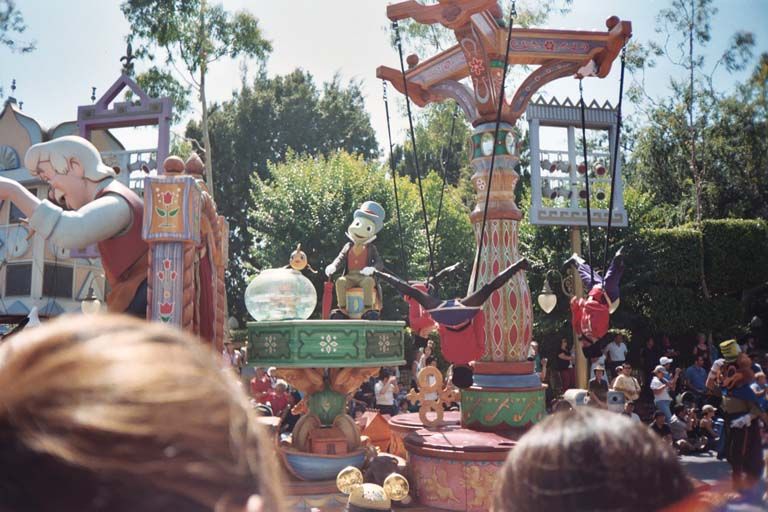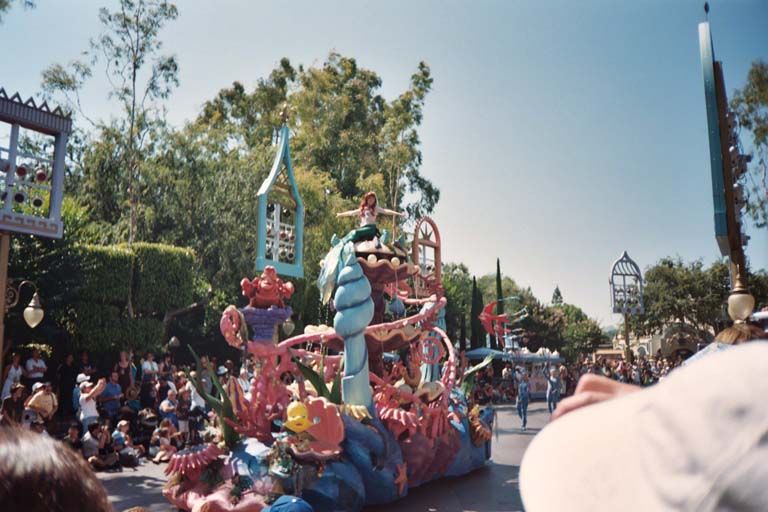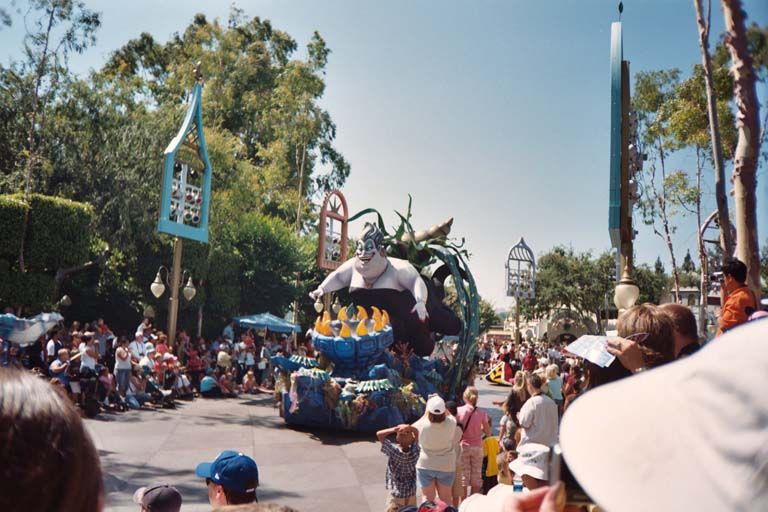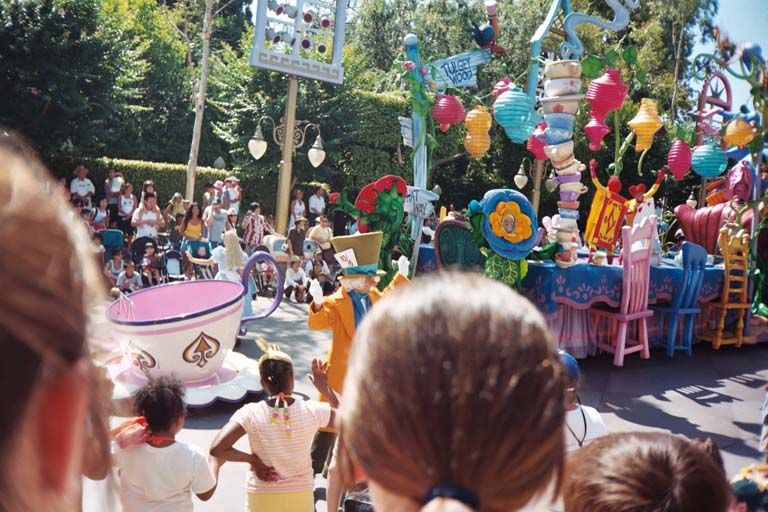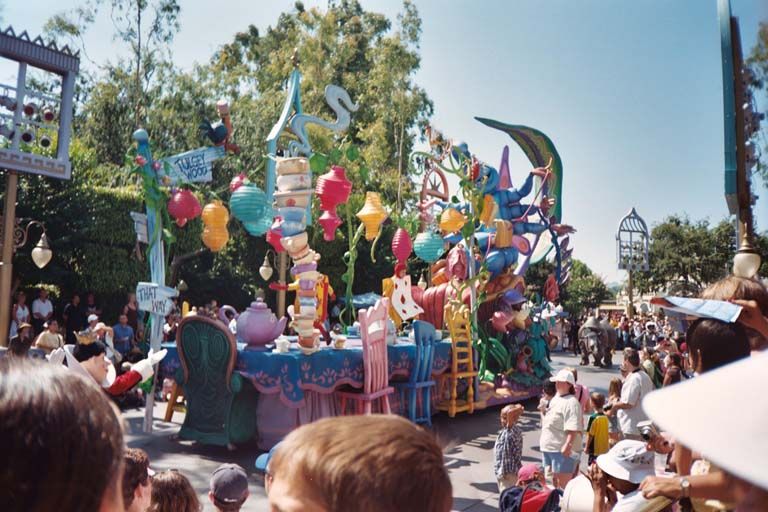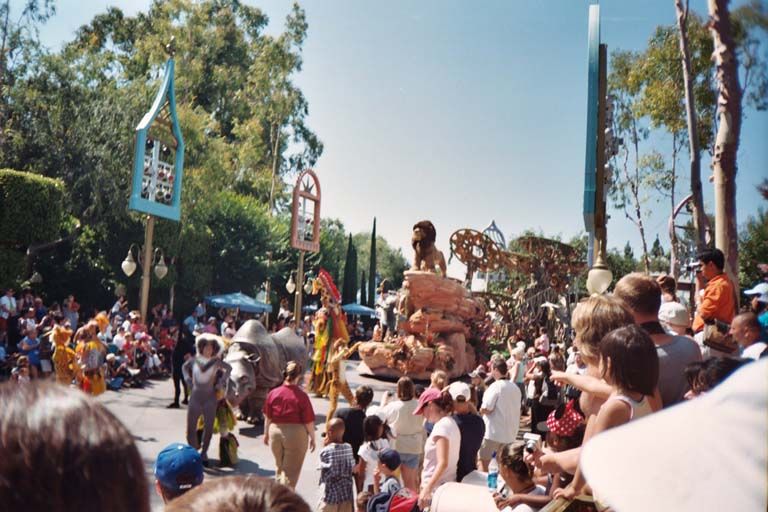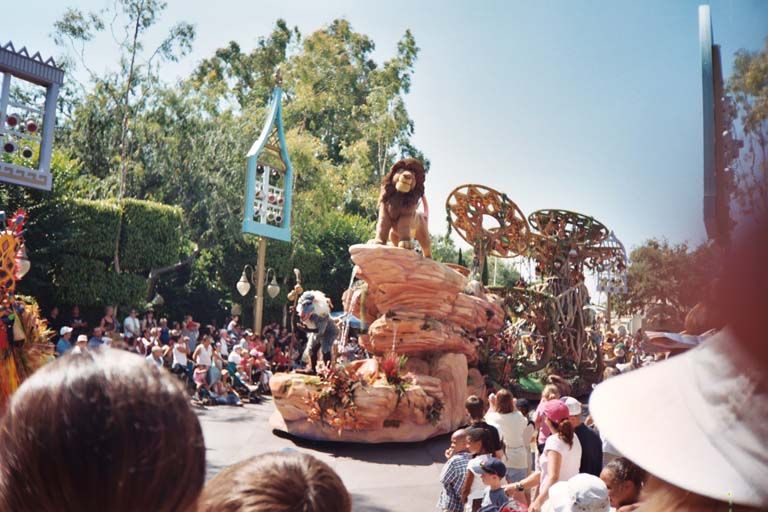 Sorry for biggish pictures.