"The noon meet starts at NOON!" Grumpy4's words echoed in my head as we made our way to the resort to celebrate Disneyland's 51st Birthday a day early with the DMCA and the rest of the Gang from MiceChat.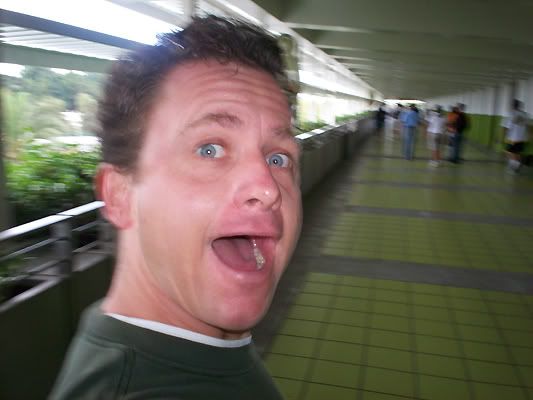 Fishbulb with Panic in his eyes.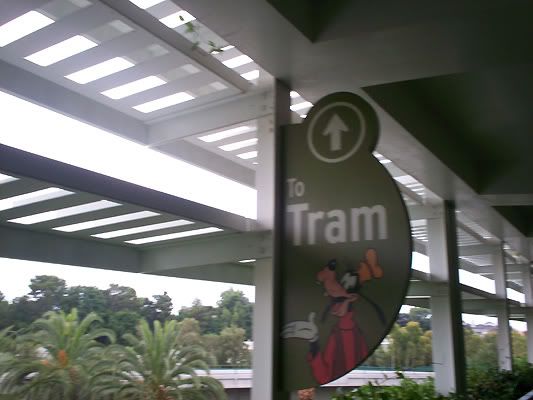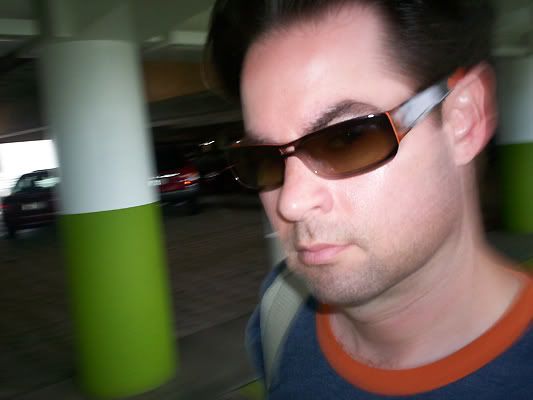 Dustysage is even hot in fast motion!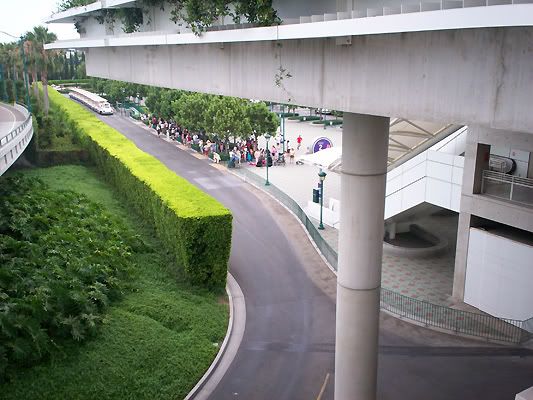 We were doing great on time, amazingly, and were happy to see the Trams running smoothly. Dustysage and I hopped onto a tram that was about to leave and we heard, "I know you!" Turning around we saw Mamabot and Hector in the Tram ahead of us.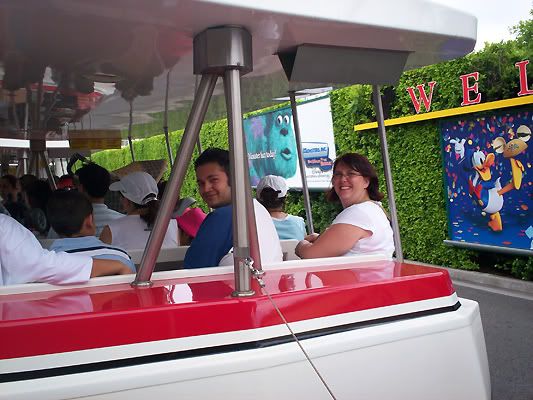 Hector and Mamabot
We got through security easily and were greeted with long lines at the Main Gate.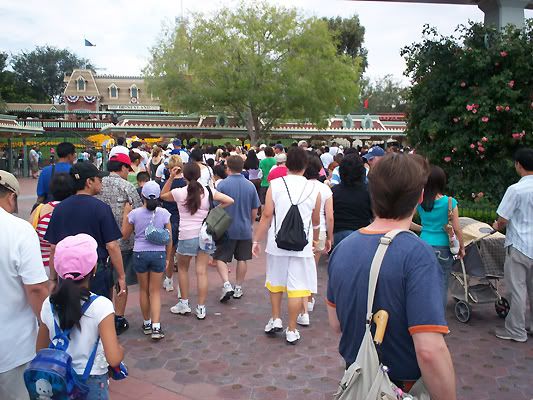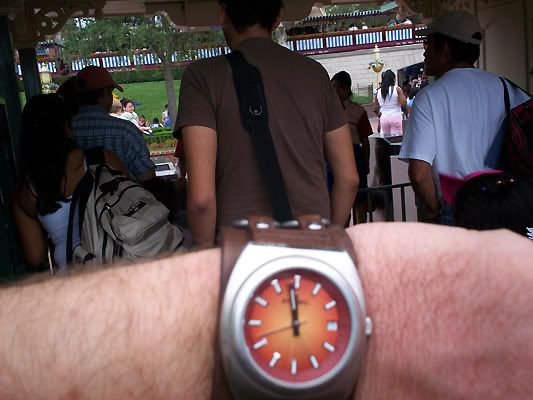 Entering the gates with seconds to spare!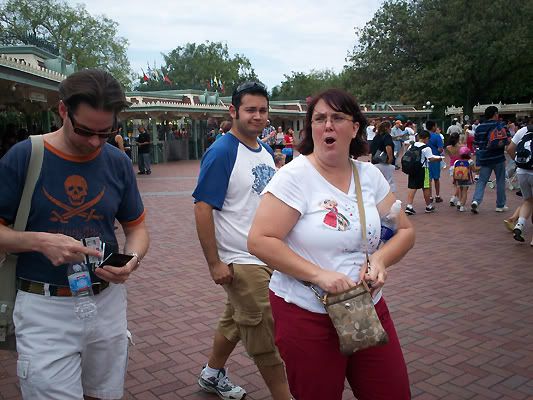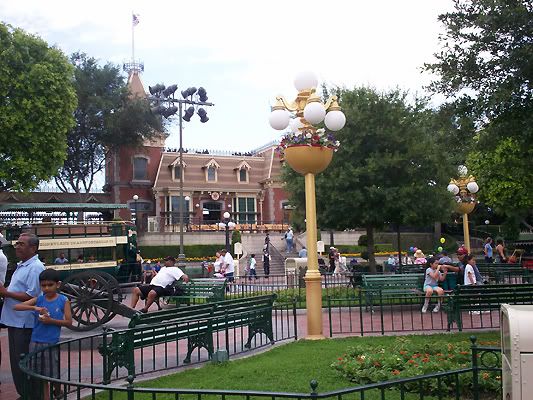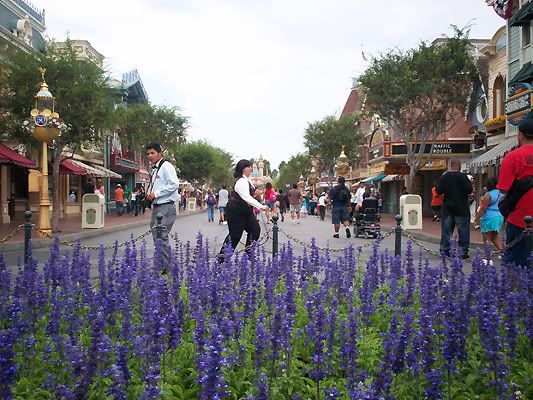 We made the Noon meet ON TIME!!!!!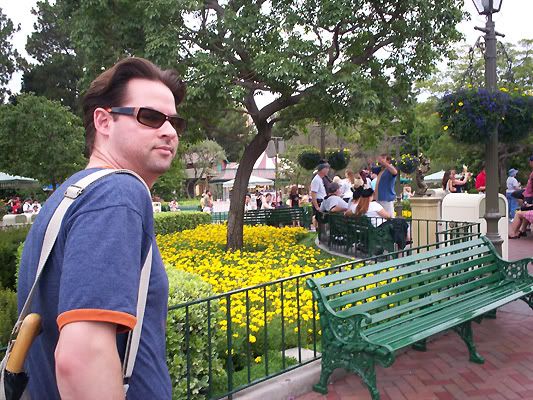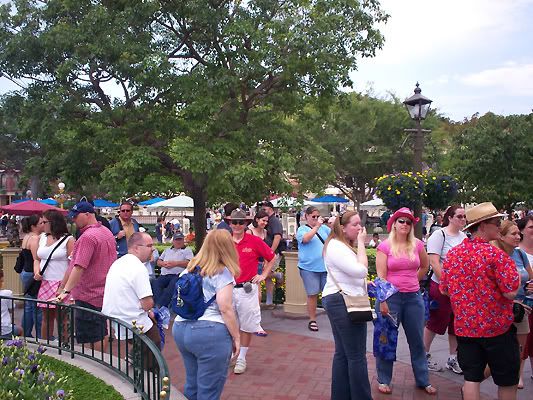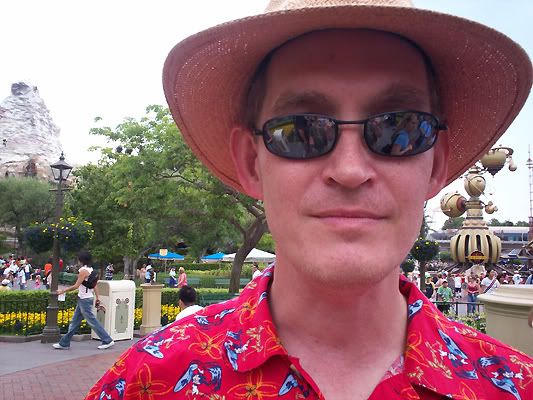 DisneyTim and the stare of DEATH!
No but seriously, when are the Martinis?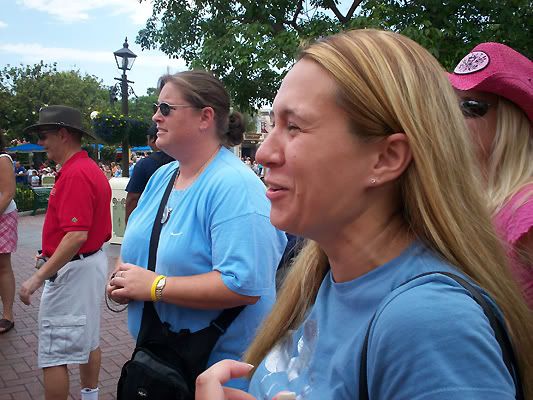 Grumpy4 and AllAglow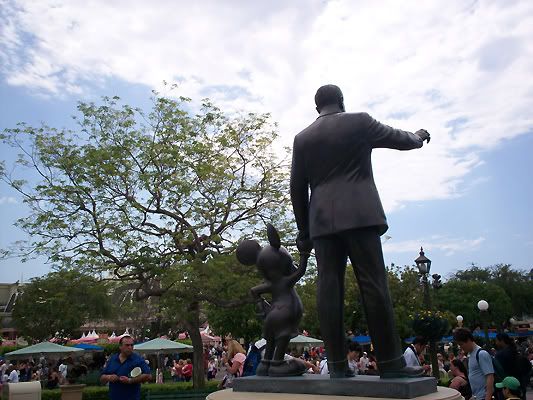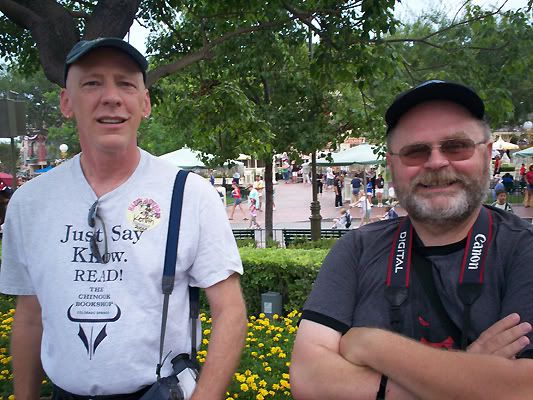 Chuck Oberleitner (Right) and his friend Kenith from O-meon.com



"Judimouse is that water?"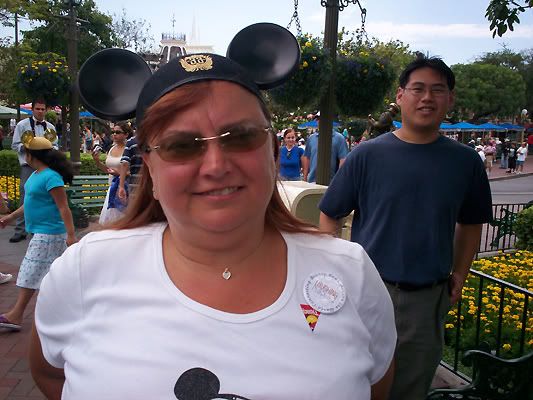 Deeogee'sMOM and YoCharles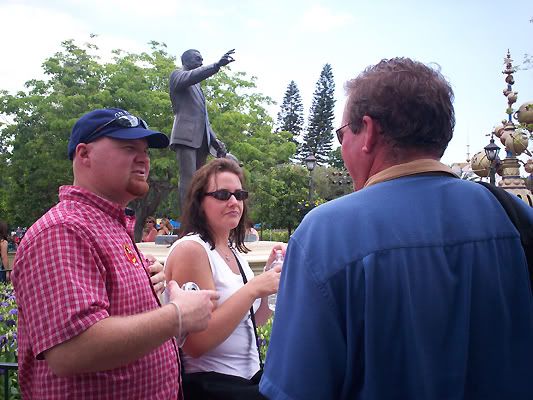 SirClinksalot and wife speak with Darkbeer



Tinkerbelle gets fresh.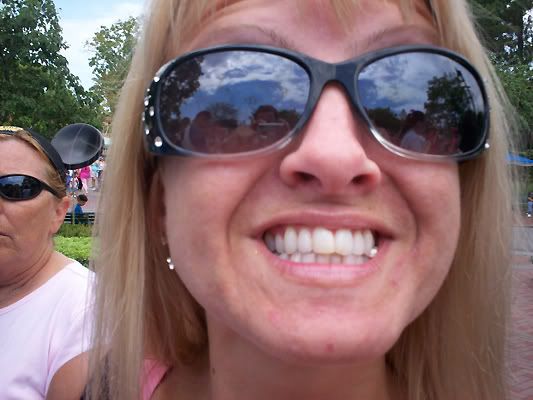 "HI JENNIDISNEYFER!"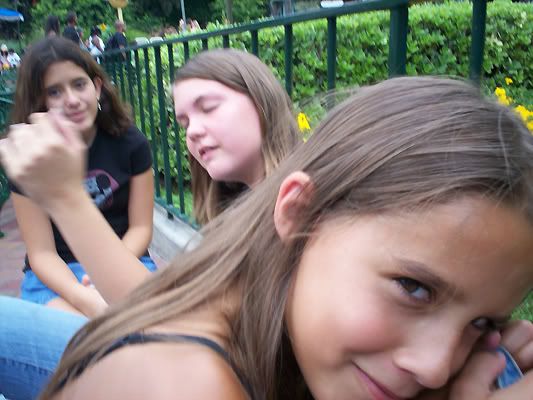 I have a feeling these kids will be talking about all of
this in a therapy session inabout 10 years.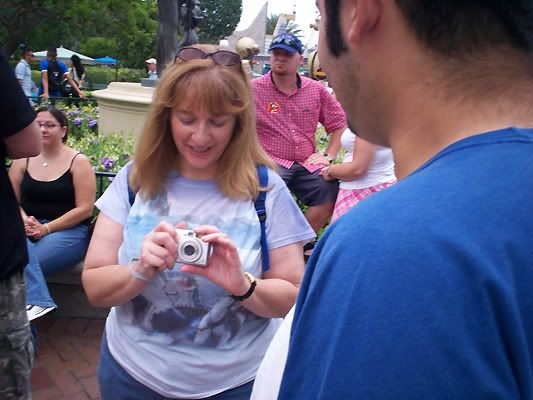 Villians fan grapples with technology.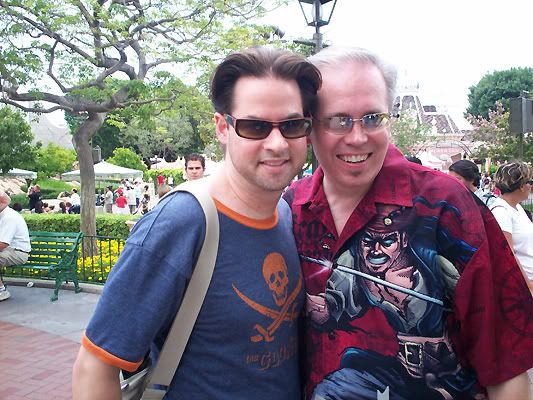 Dustysage and Aladdin.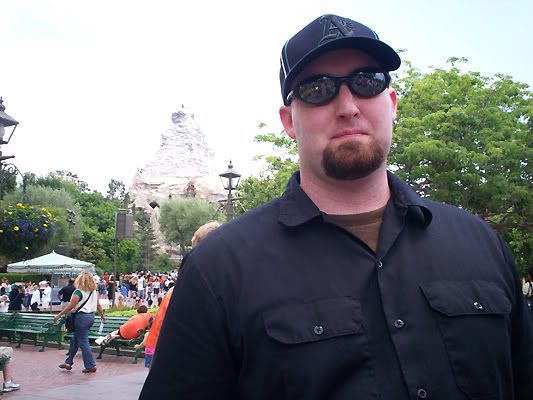 Lightbeer



My GOODNESS there were a lot of us.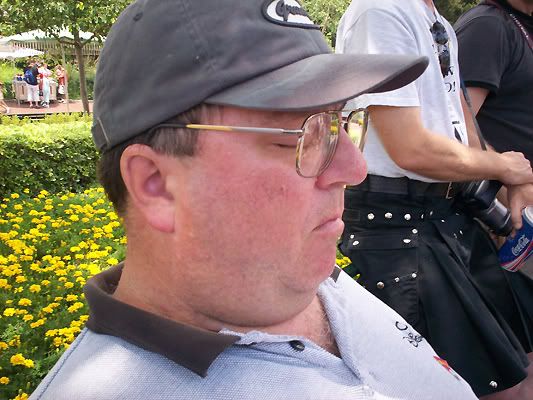 ...so many, in fact that DavidLane fell asleep at the sheer amount of people.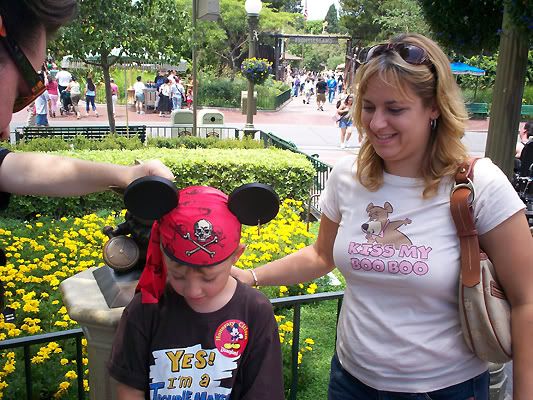 DLmom and her son Shawn.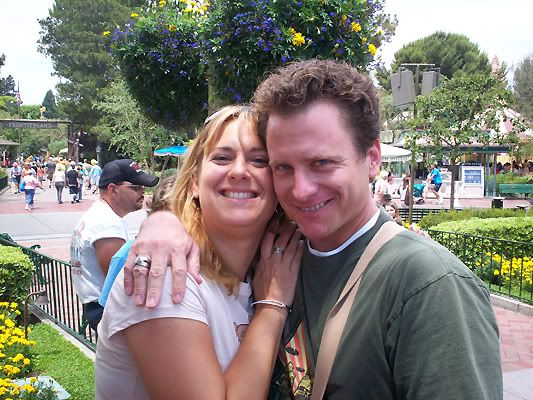 DLMom and Fishbulb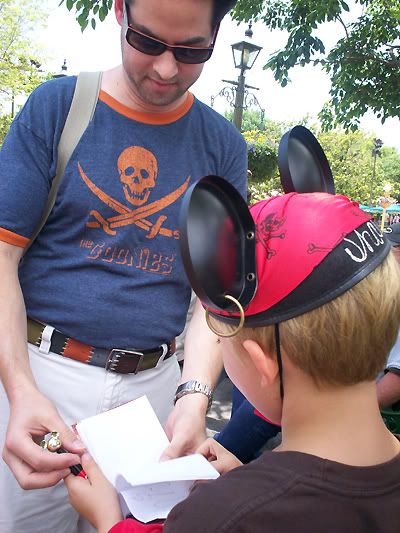 Shawn gets an autograph from the Dustysage.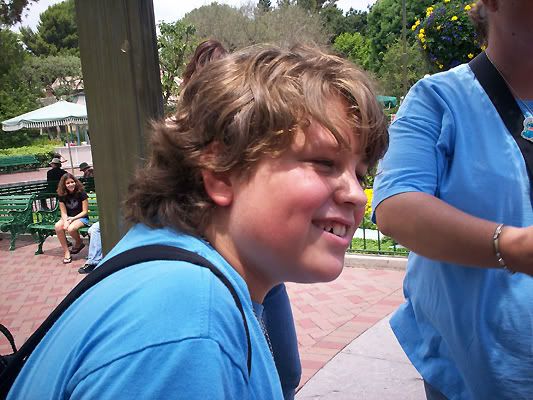 Kyler hangs at the hub.



LuvsLilo and her husband Mike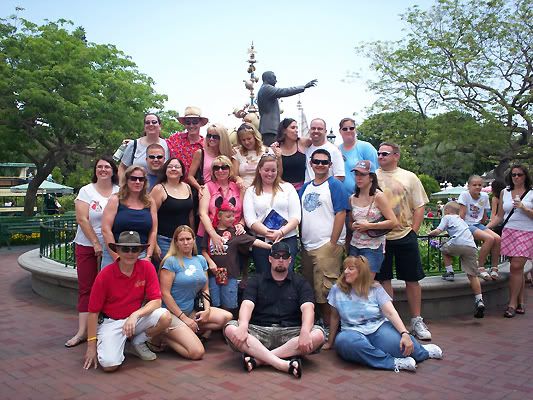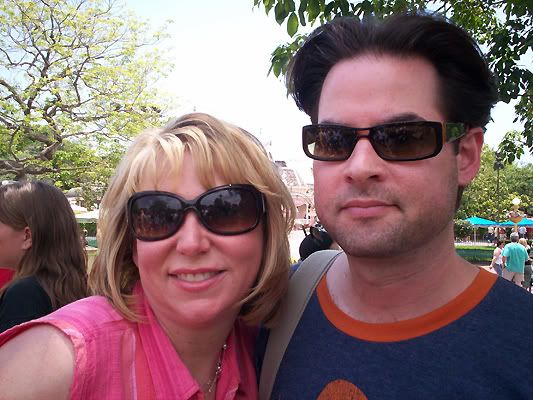 Mtngirl and Dustysage
After all that socializing we got hungry and headed over to the Plaza Inn for some food and a tasty beverage. We all ended up sitting outside in the Hot humid air. That's okay. The company was well worth it.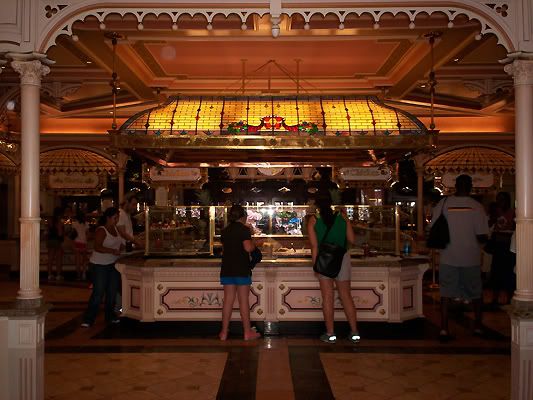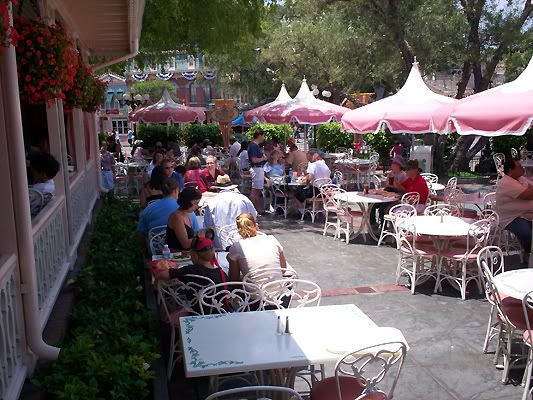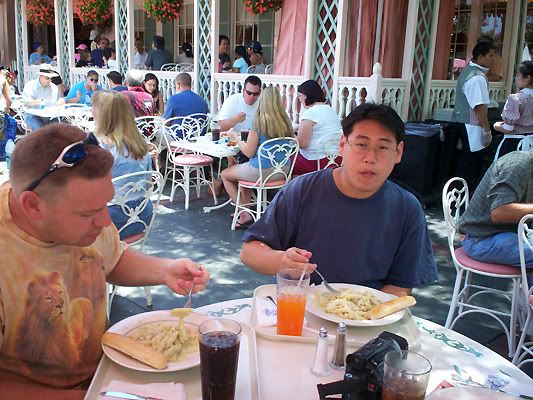 Scarlion and YoCharles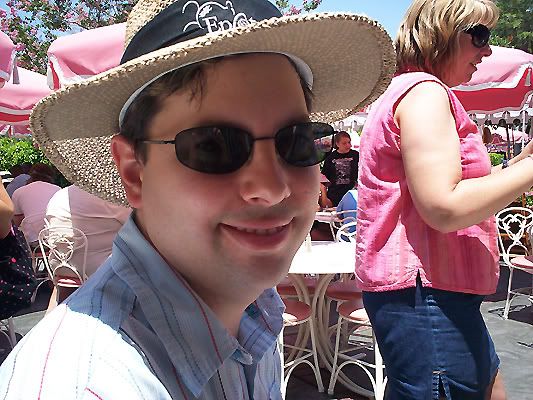 Sexy Savik101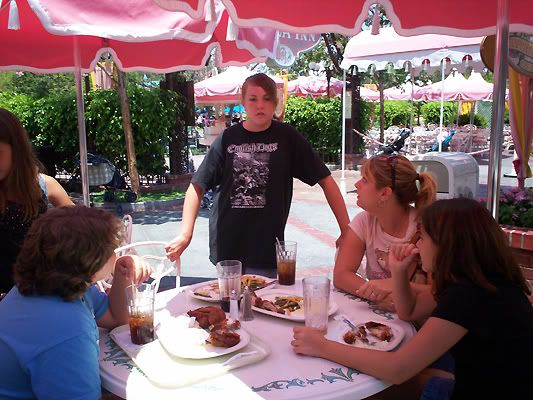 Food made us really hungry for some pillaging so we all 29 of us headed over to Pirates of the Caribbean.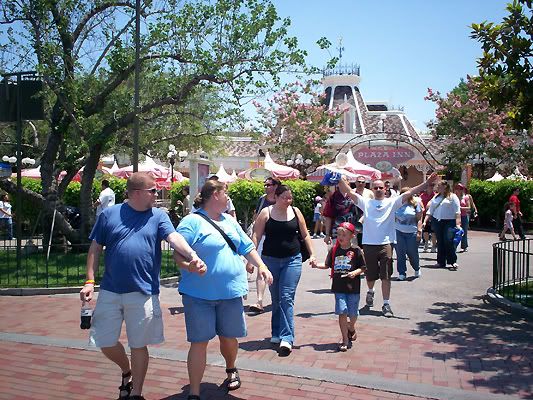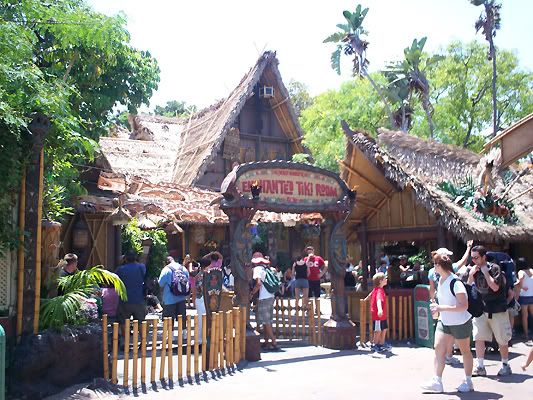 We passed the Tiki Room.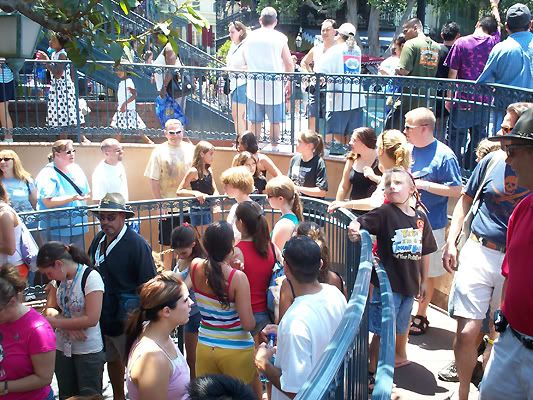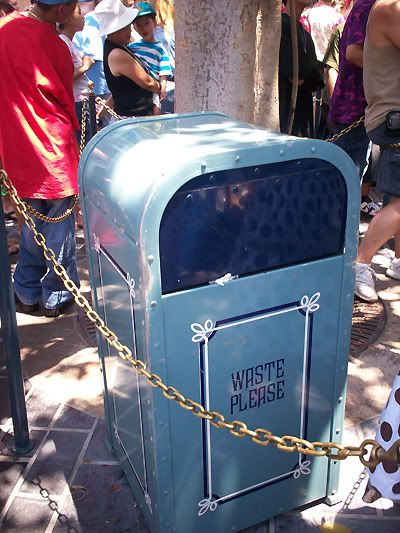 A clean Trash can in the POTC queue.
7 of our group was sent in one boat and the remaining 22 were asked to pack into another boat.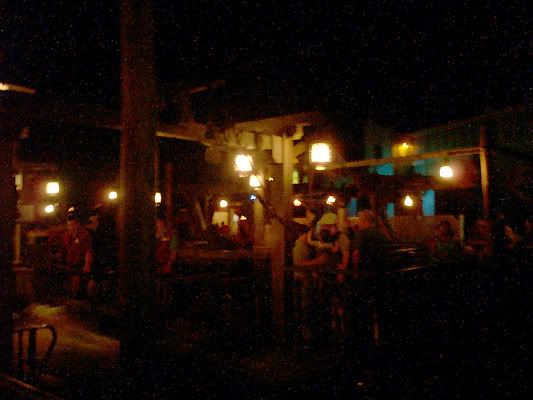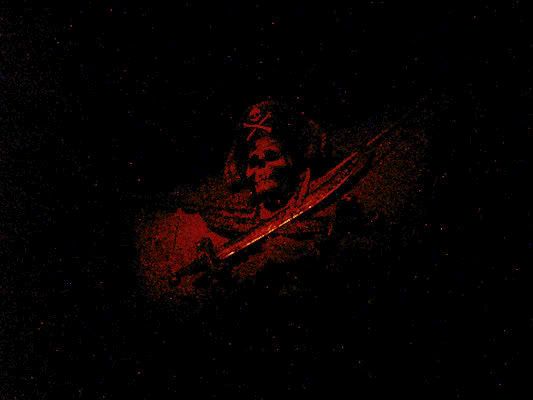 Then something went horribly wrong. Our boat appeared to be too, um, well, too much for the first drop. So with the front end of the boat hanging precariously over the ledge of the 20 foot waterfall, we were all escorted off of the ride and through the backstage area that lead to the restroom in New Orleans Square.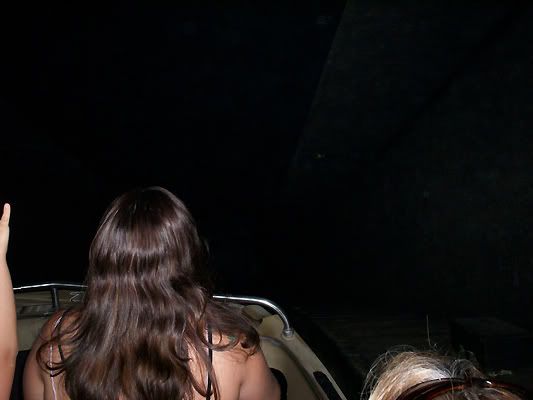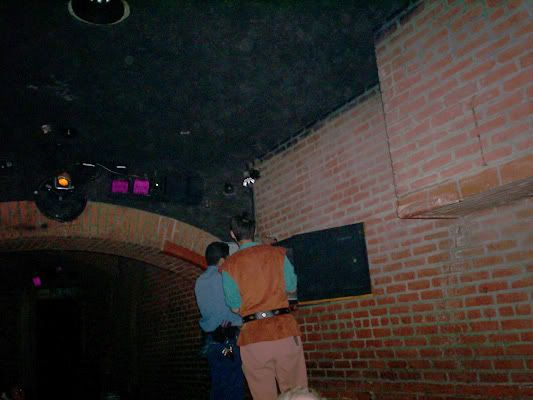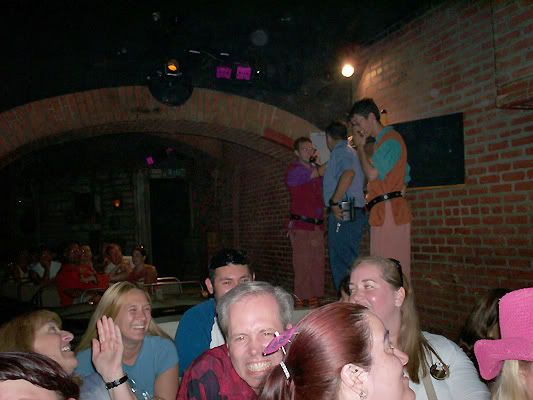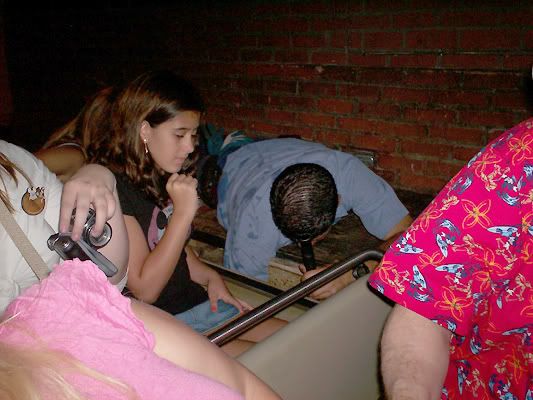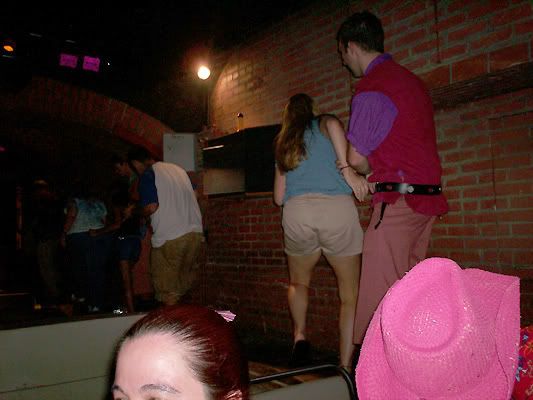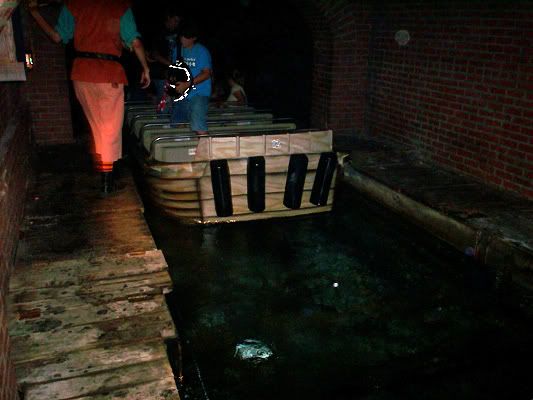 We walked the plank. Get it? Plank? nevermind.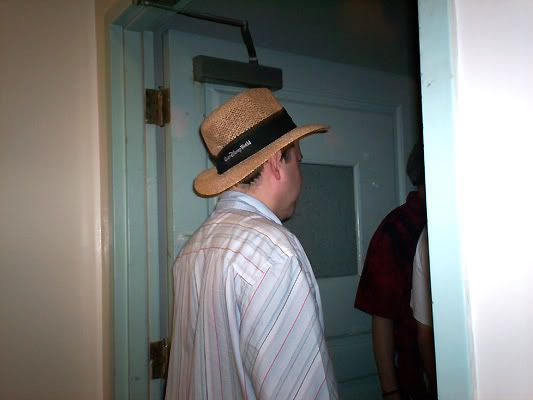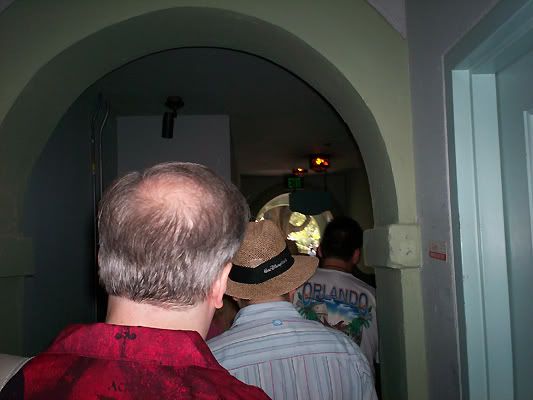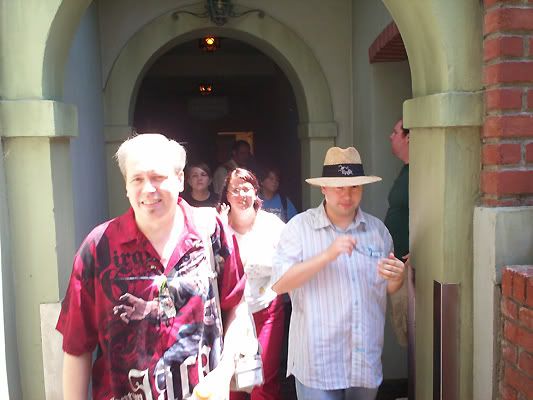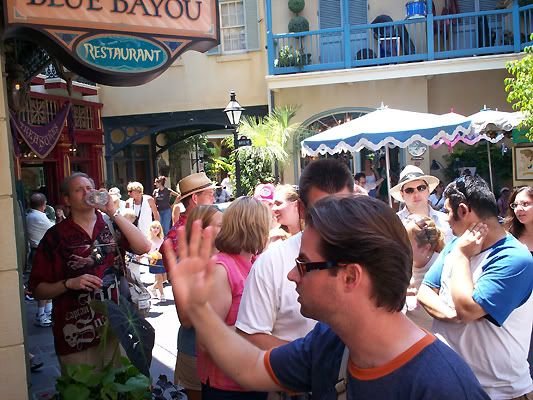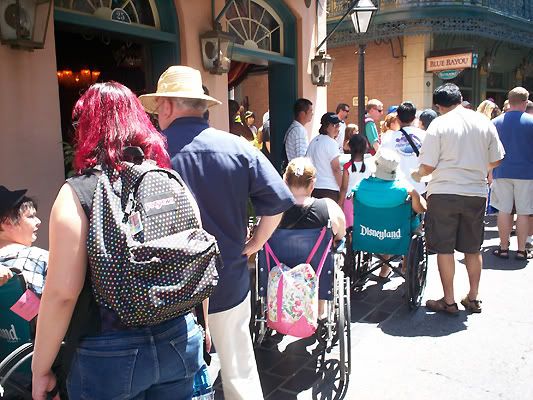 The disabled line outside in the hot sun. Uh can Disney please build a canopy?!?
We were given another boat and our group was divided further. We made it through!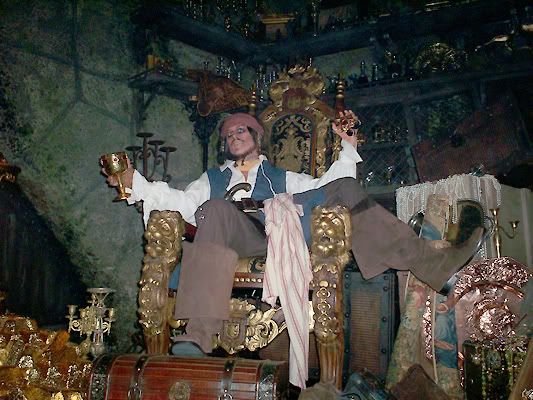 FUN STUFF! But now we wanted another boat ride and HOW! So we decided to head over to the Jungle Cruise where the 50th Anniversary Gold Boat awaited our arrival.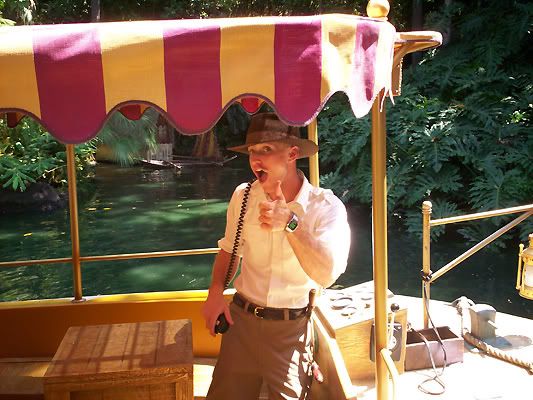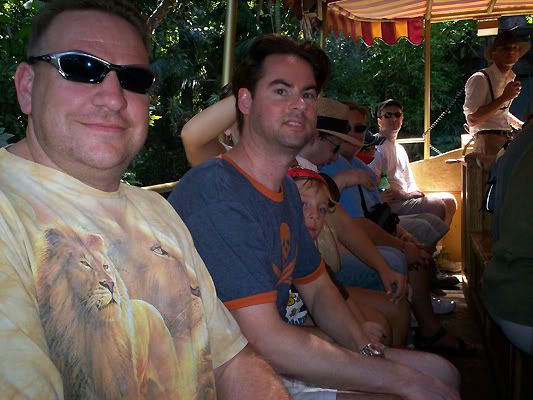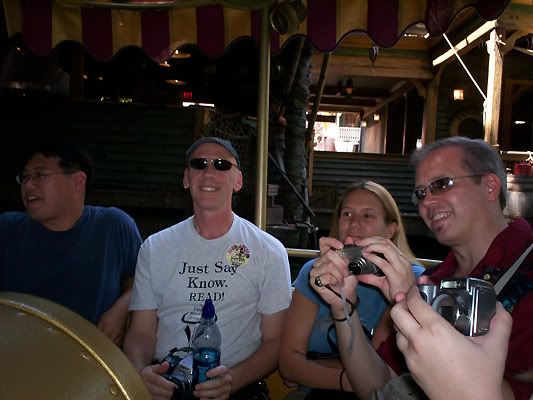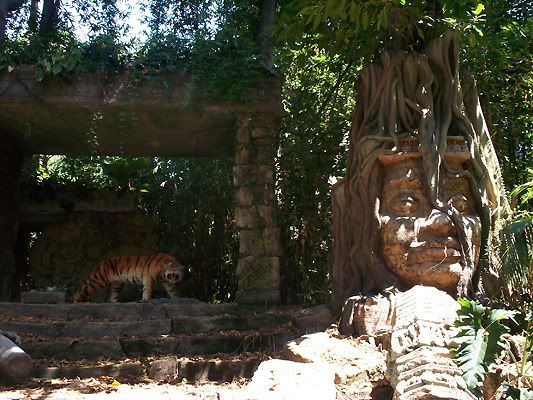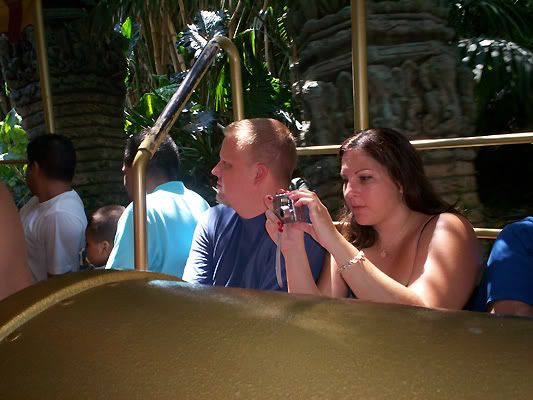 Anders and Sunnygirl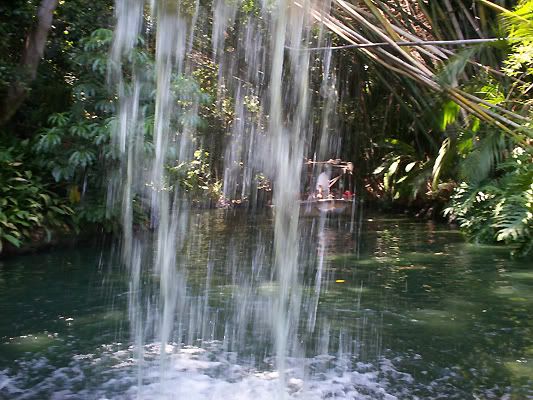 The backside of Water!!!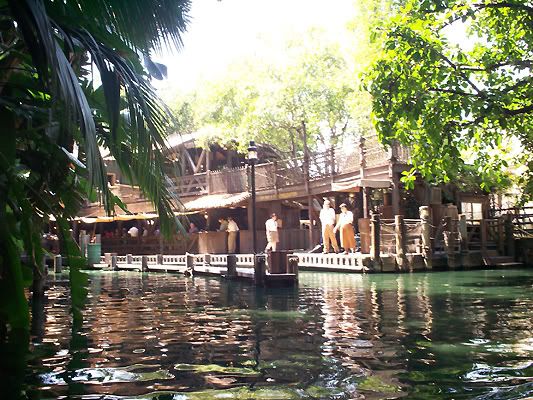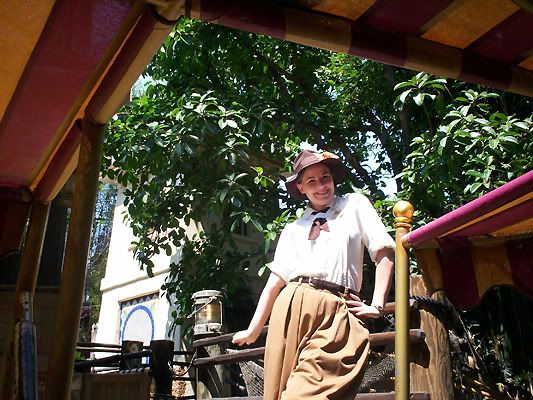 A familliar, beautiful face greeted us upon our return.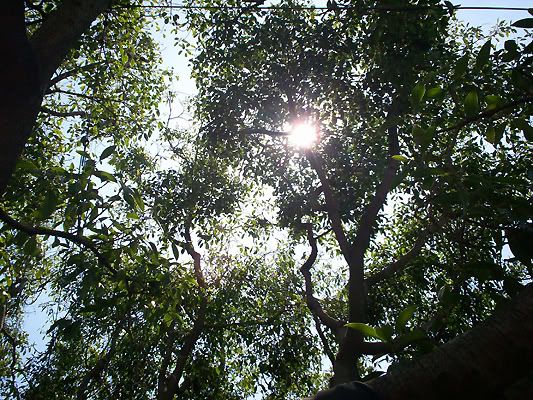 The sun still beat down on us mercilessly and we decided the coolest, most high capacity ride in the park should be our next destination. 25 of us headed over to the Haunted Mansion.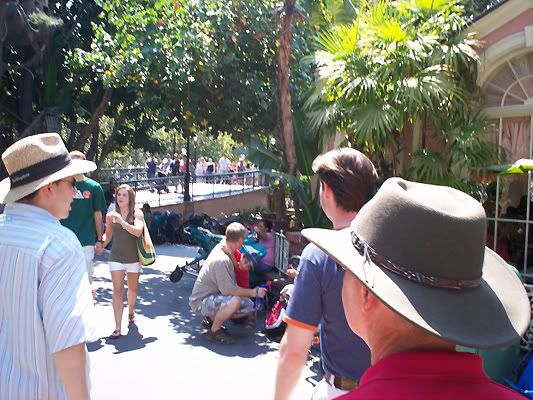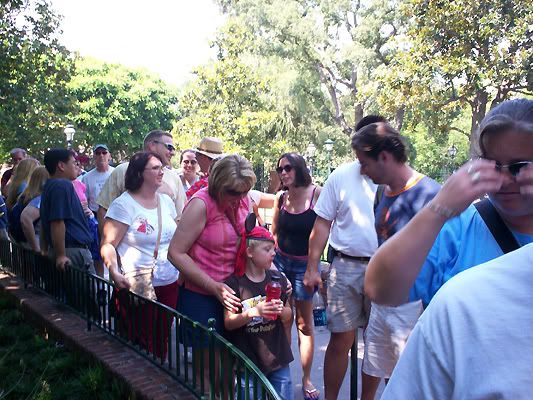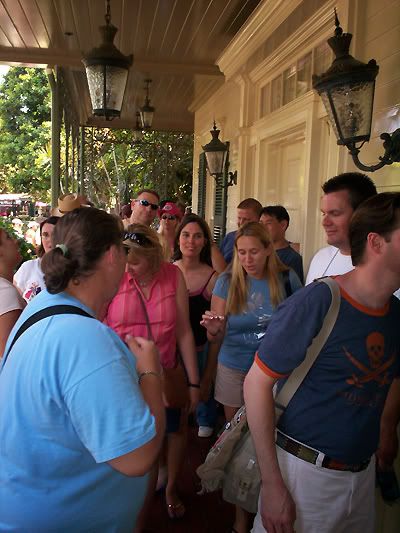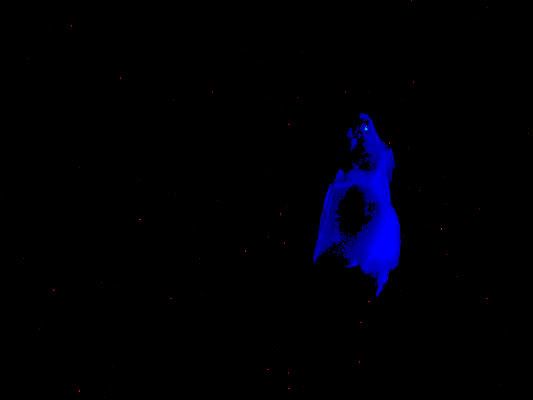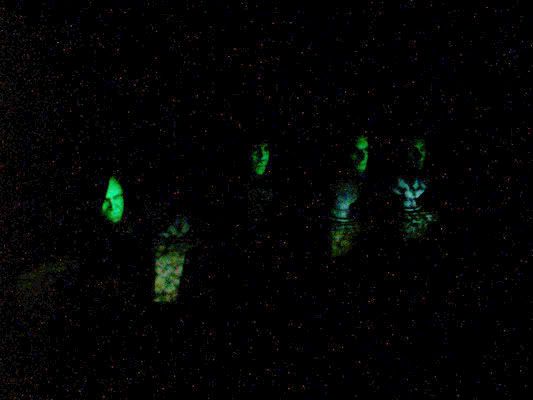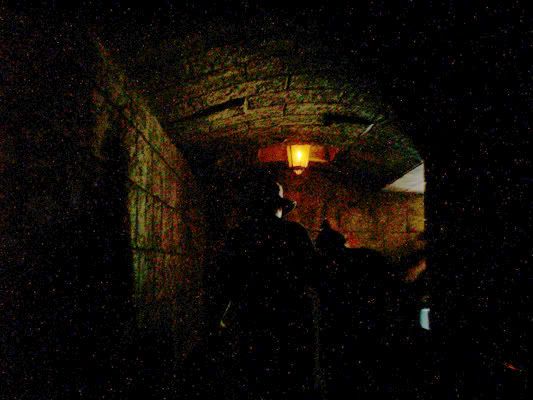 Well it was time for Dustysage, Savik101 and I to take off. But not before a few goodbyes.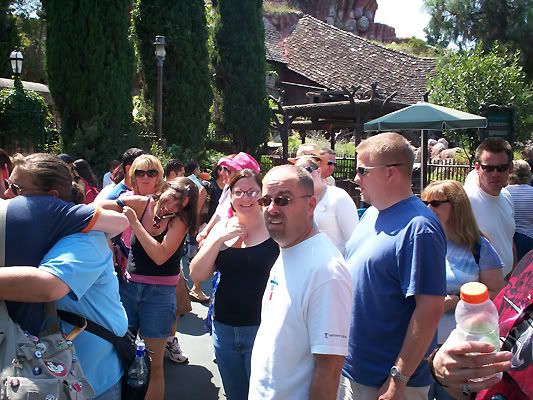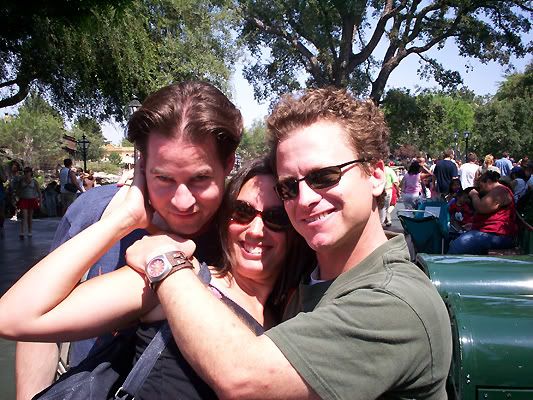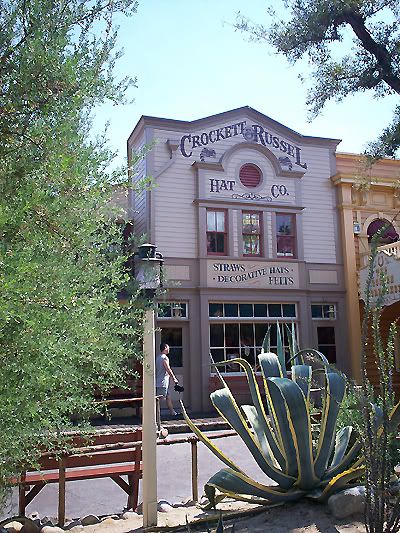 Savik101 was hungry so we got him a corn dog and then cut through the Stores along Main Street for an exit assisted by the sanctuary of air conditioning.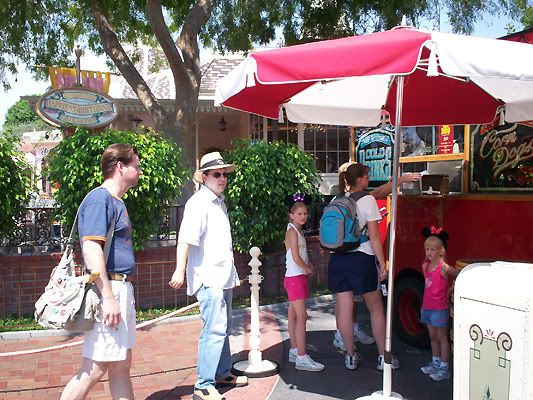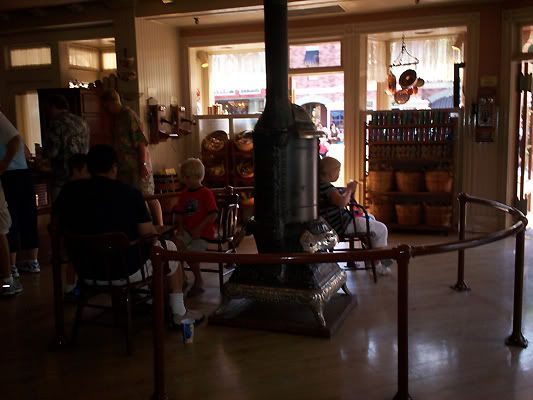 Exiting the park we ran into familiar faces.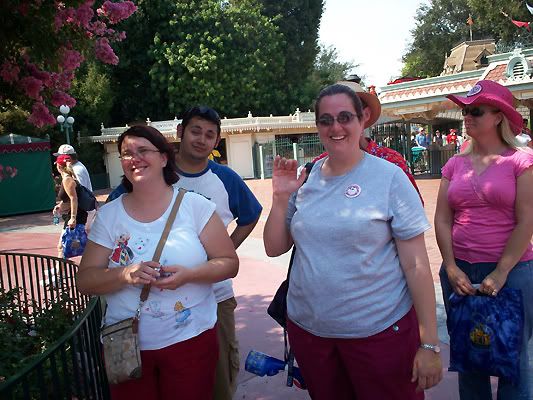 Hector, Mamabot and MaxBellesMom were at the exit.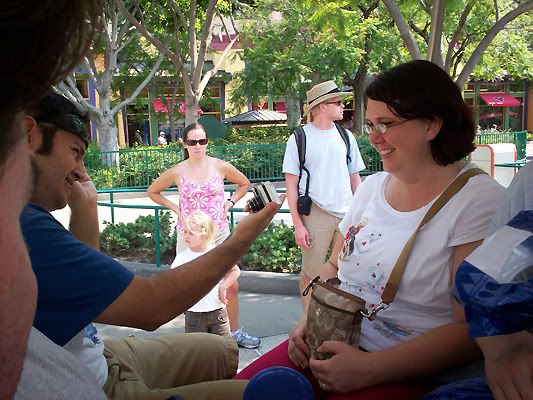 And thus we ended the day as it began. On a Tram with Mamabot and Hector and lots of smiles. It was so nice to see so many wonderful new faces that I have come to know through the boards by name alone. It was so much fun to sink Pirates, literally, and then sink the Jungle Cruise, figuratively, on Disneyland's Birthday on the Golden Anniversary boat and everything!

It turned out to be a nice, although hot, day at the park.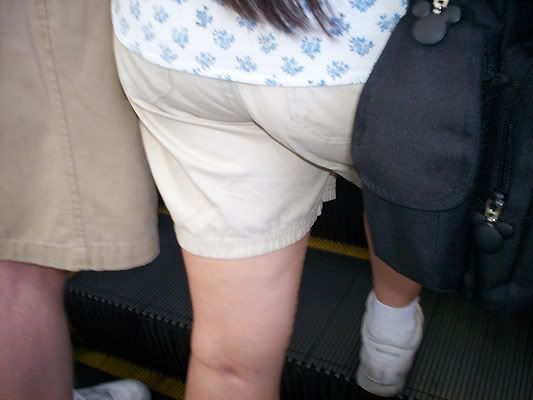 THE END!