Check it out guys, a patent Disney has filed for an
"Interactive projection system and method"
has been discovered by someone over on a Disney group on MySpace... I'm assuming this new technology will be used for the
Midway Mania attractions at DCA and Disney-MGM Studios
. It also is probably being used at the new
Monsters Inc attraction being built over at Tokyo Disneyland
.
A method and system of selectively projecting images is disclosed. An illuminated area is created on a projection surface by directing a light source to the projection surface. The illuminated area is detected with a camera. Electrical signals are transmitted from the camera to the projector, the electrical signals being indicative of the position of the illuminated area in relation to the projection surface. Based on the received electrical signals, an image and a second image are projected on the projection surface. The image is projected on the illuminated area of the projection surface. The second image is projected on an area of the projection surface that is not illuminated by the light source. Applications of this method and system include the projection of background and foreground images creating the illusion of an x-ray beam, the projection of a normal image and an overblown image creating the illusion of a magnifying light beam.
The wording annoying, and the length of the patent tedious, it's an interesting read (or skim-through) nonetheless... take a look here:
http://appft1.uspto.gov/netacgi/nph-...DN/20060072076
It features some interesting images as well: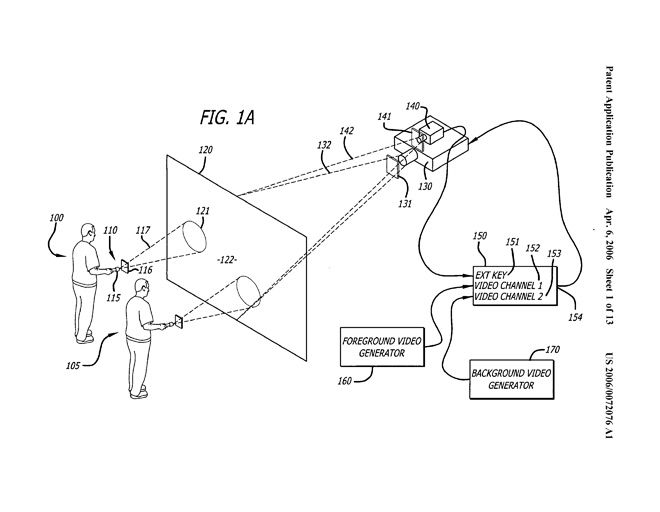 "X-Ray" flashlights!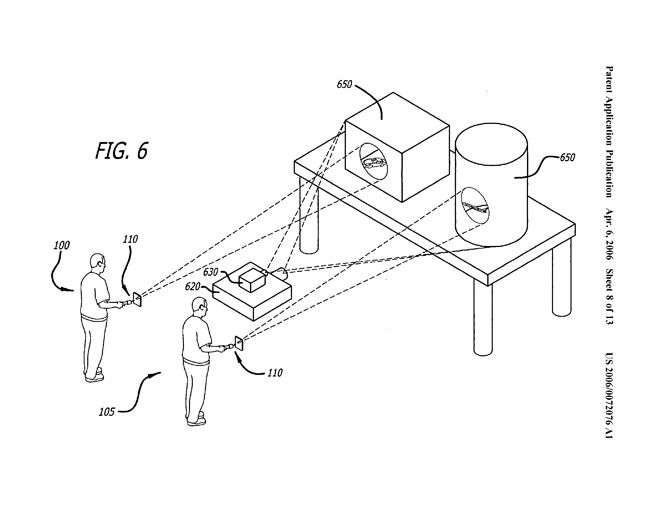 "X-Ray" flashlights on three-demensional surfaces
"X-Ray" spectacles!
Multi-directional 'X-Ray" beams from your flashlight (??!)
...So what do you all think?