Hey guys! I had a super quick, but fun trip to the resort with Crazylegs, Dan and CaptPhoebus.

It all starterd at the trams of course.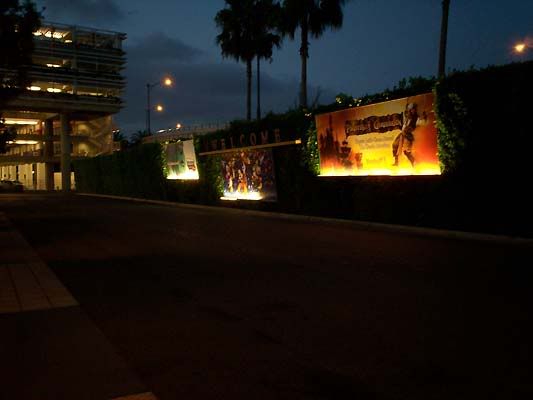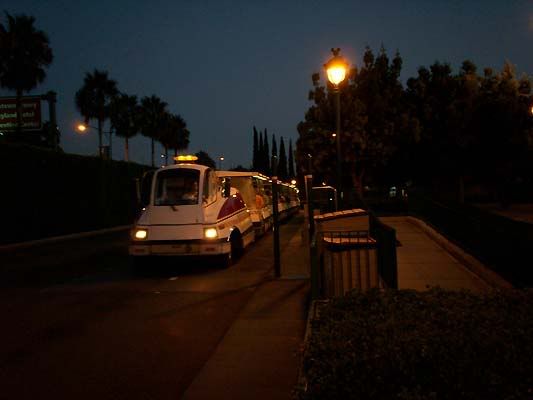 The gang had invited me to join them for a quick bite at our favorite place, White Water snacks and, though I was running late, they said they would wait for me to get there. "No rush," Dan said, "we'll just be hanging out there playing Tetris."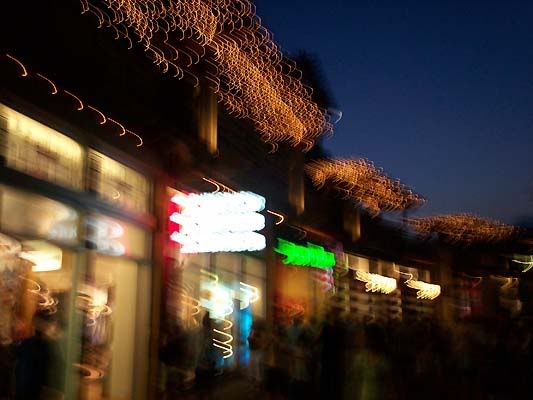 I cut through DTD and went in to the Grand Californian. Arriving at White Water the group did not notice I had arrived as they were pre occupied.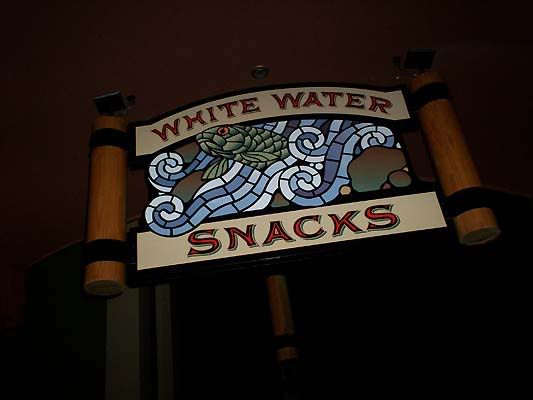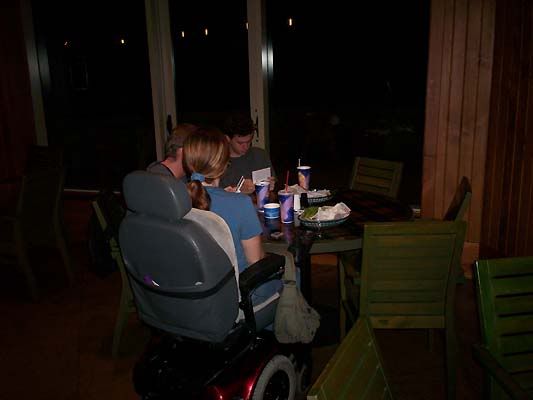 I ordered the chicken Nachos and was told they were out of the chips. DANGIT! Well I then settled for a charbroiled burger. Tasty!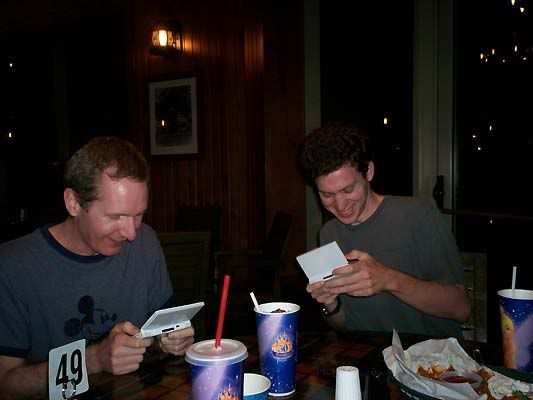 Dan and CP played dueling Tetris on their DS's.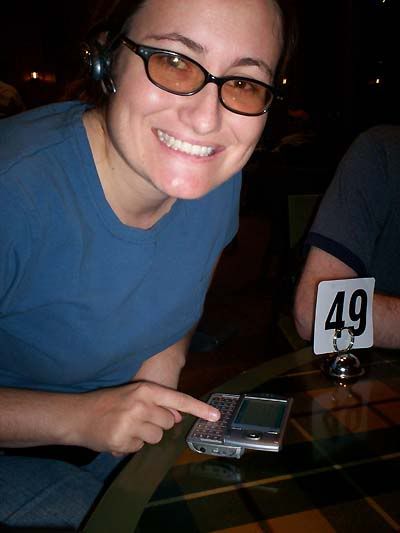 I ate While Crazy legs chatted with Monorailman on line.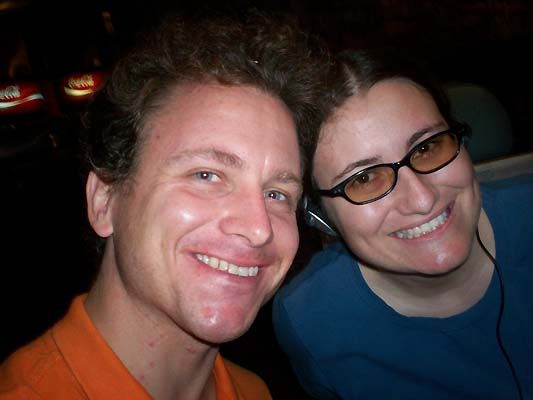 I love me some CL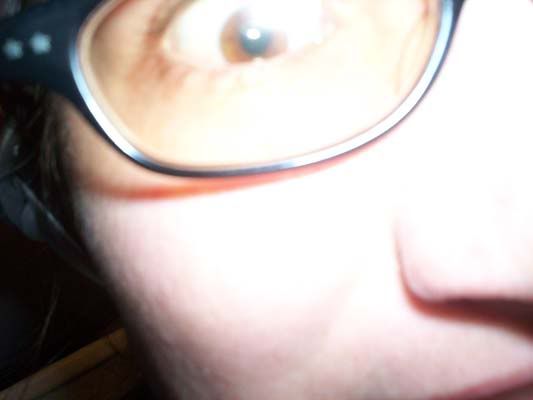 Crazylegs got personal with my camera
We then finished up and headed out through DCA to get into Disneyland.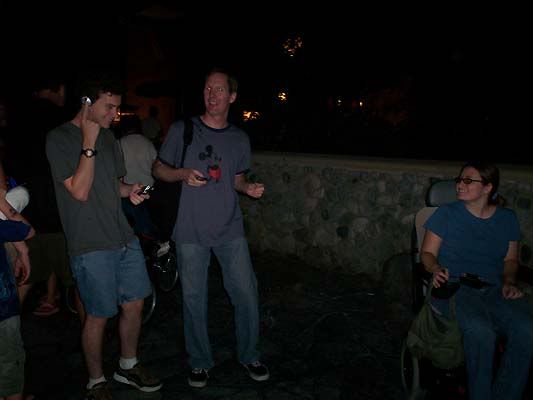 The Geek Squad.
CaptPhoebus listens to They Might Be Giants on my ipod,
Dan listens to Doobie Brothers on his V3I Razor,
and CrazyLegs zooms around on her wheelchair
while I take pics of it all
The crowds were just breaking up from watching the Electrical parade. YIPES!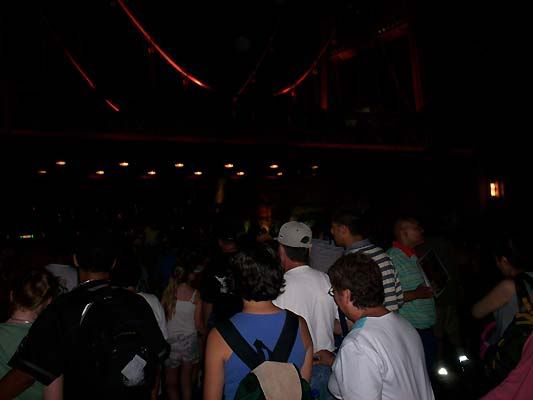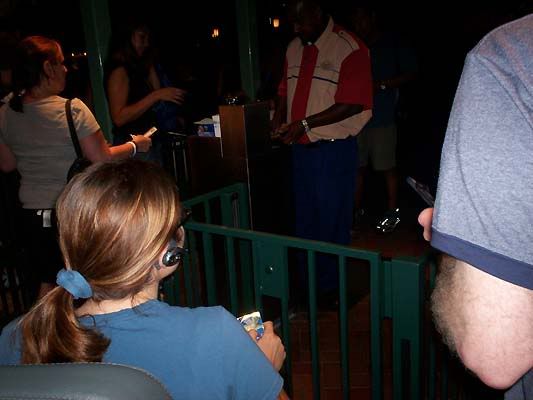 Let us in to Disneyland DANGIT!
I was dying to go on Space Mountain so we ran to it while the fireworks were going off.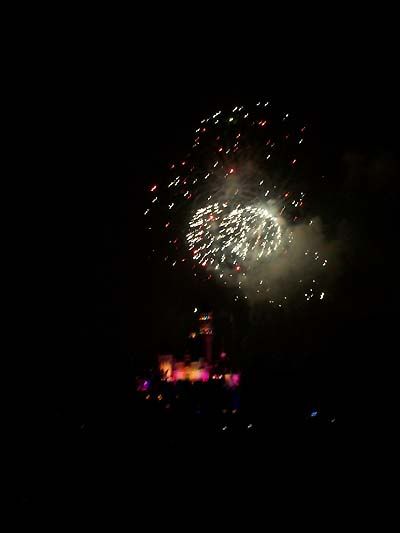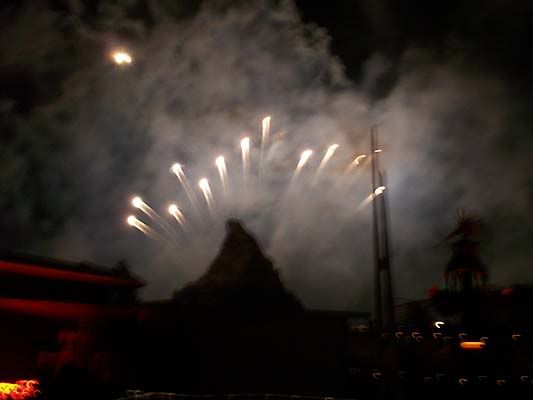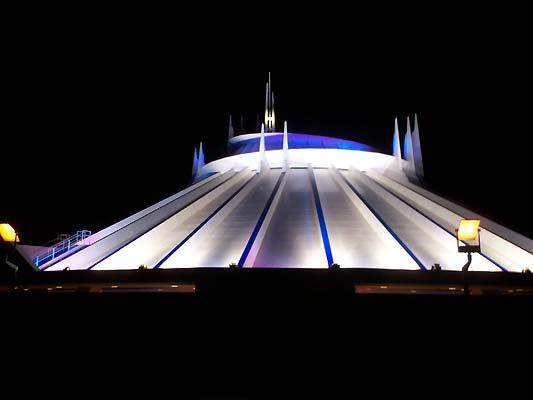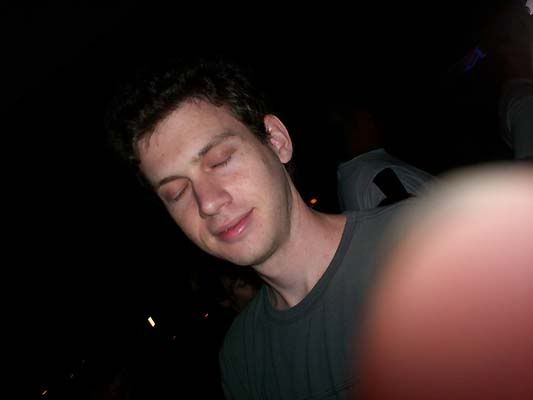 CP fell asleep in line (not really he just blinked)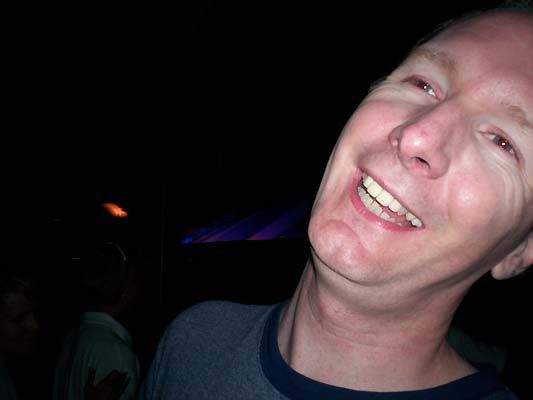 Dan laughes at him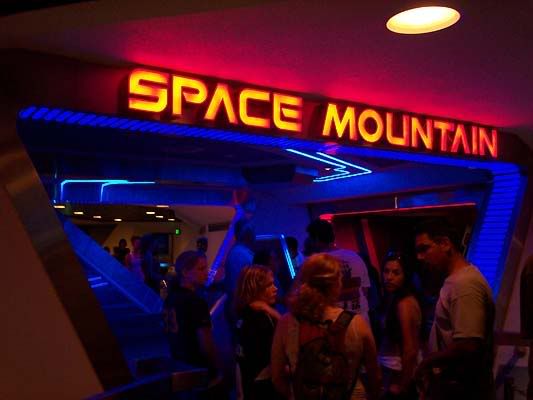 Everything was fine until...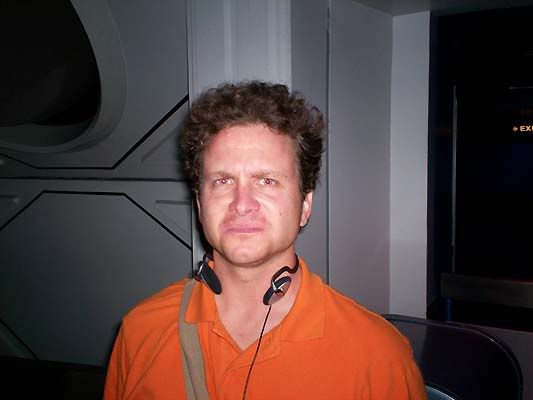 ... in line somebody farted.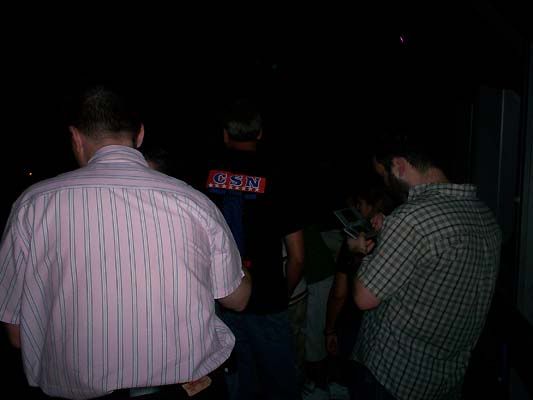 I thnk it was the guy in the stripe shirt.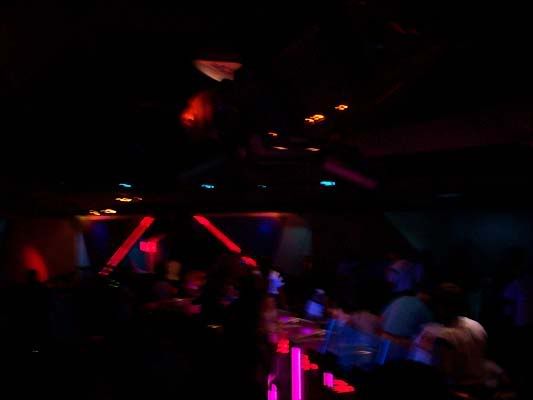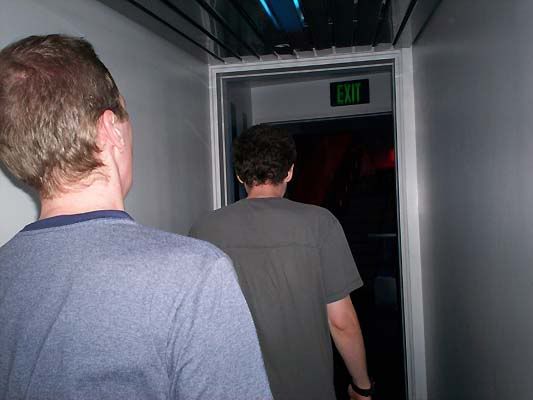 Anywho, we got to ride and it was great of course!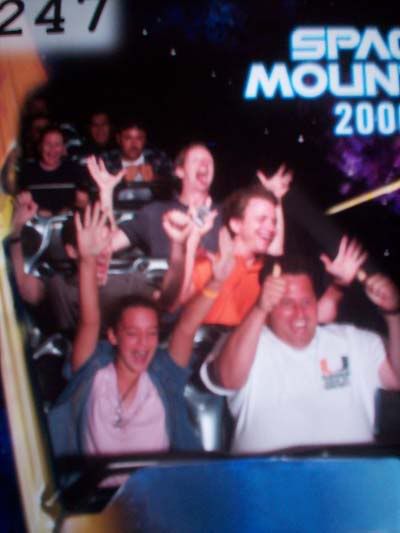 We met Crazylegs at the exit of Space and then I had to leave to pick somebody up at the airport.
I bolted down Main Street...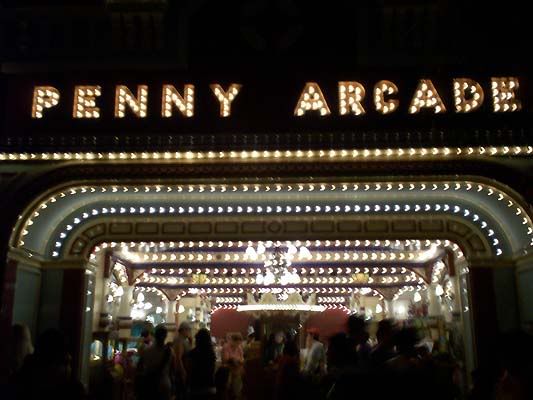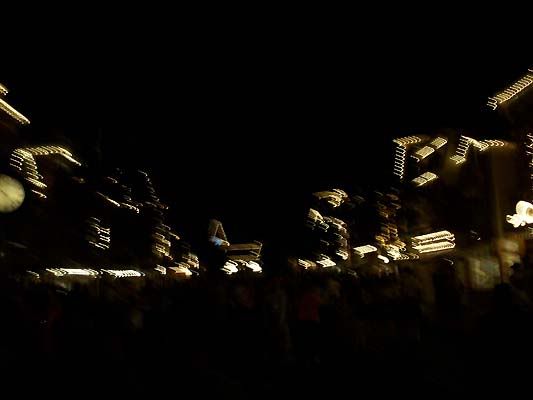 And out to the Parking Structure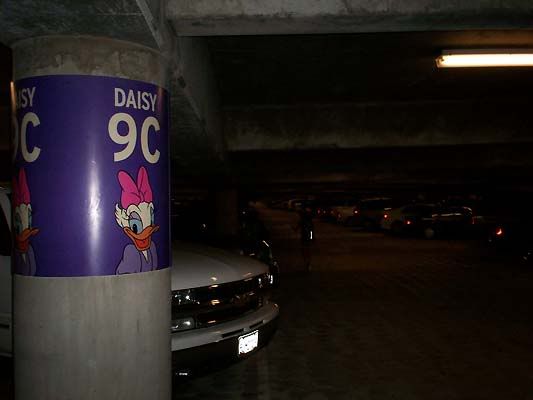 This shot is for you Frogberto!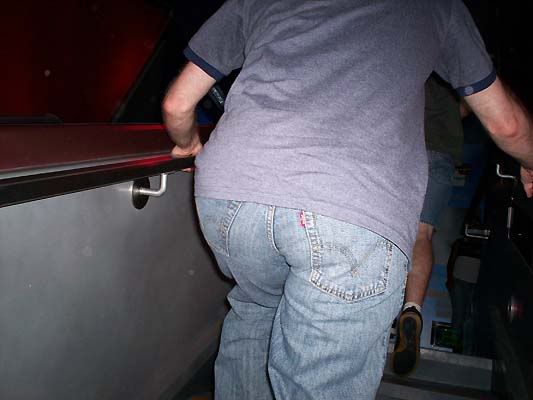 The End