As "Aladdin: A Musical Spectacular!" goes away for a few weeks due to much needed repairs to the theatre, I thought it would be interesting to those who haven't taken a look at it to see what they're missing. I happened to catch the 4 pm show on Sunday (07/30/06) with CrazyLegs and a few others and took plenty of pics for your enjoyment and discussion on what parts work or should be fixed. Unfortunately the carpet isn't working and given what I've heard, I doubt it will come back into operation until the show returns after the repairs.
Here's a look at the Hyperion theatre itself:
The Storyteller and the opening Cave of Wonders Scene: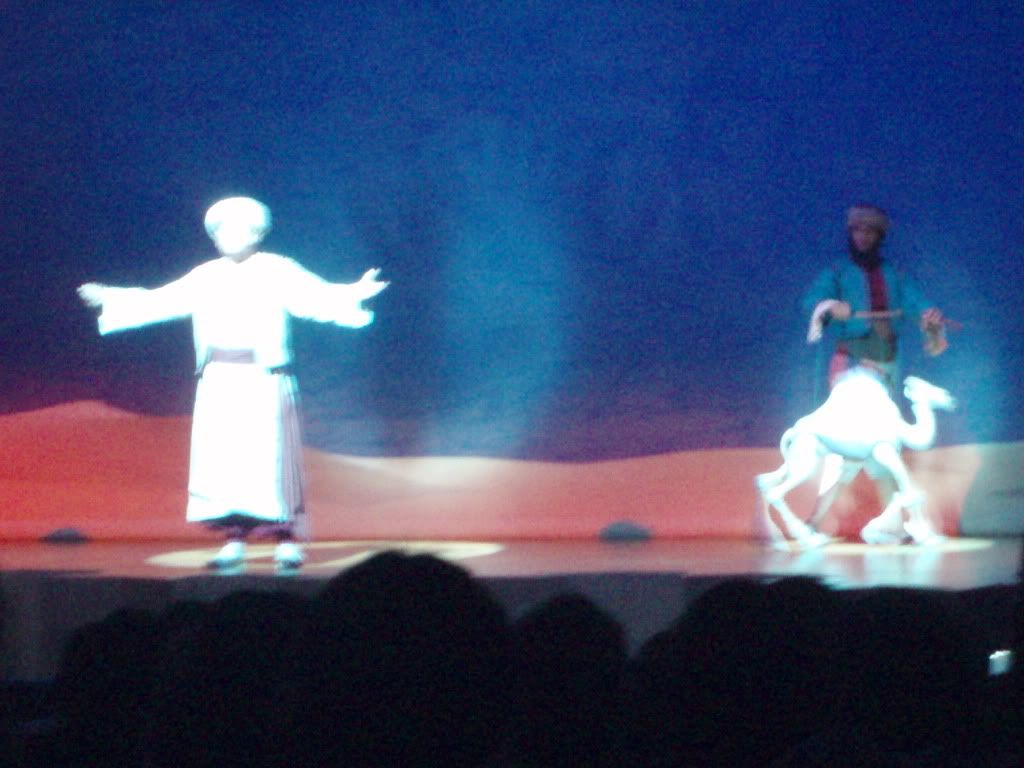 Aladdin enters the scene in"One Jump Ahead":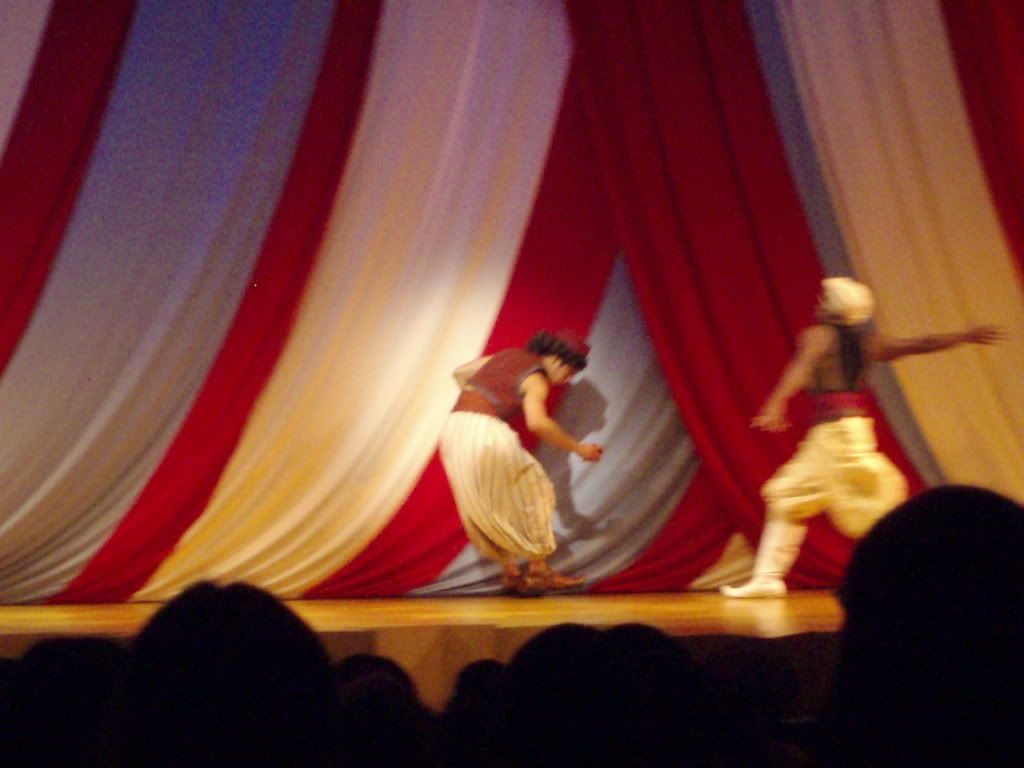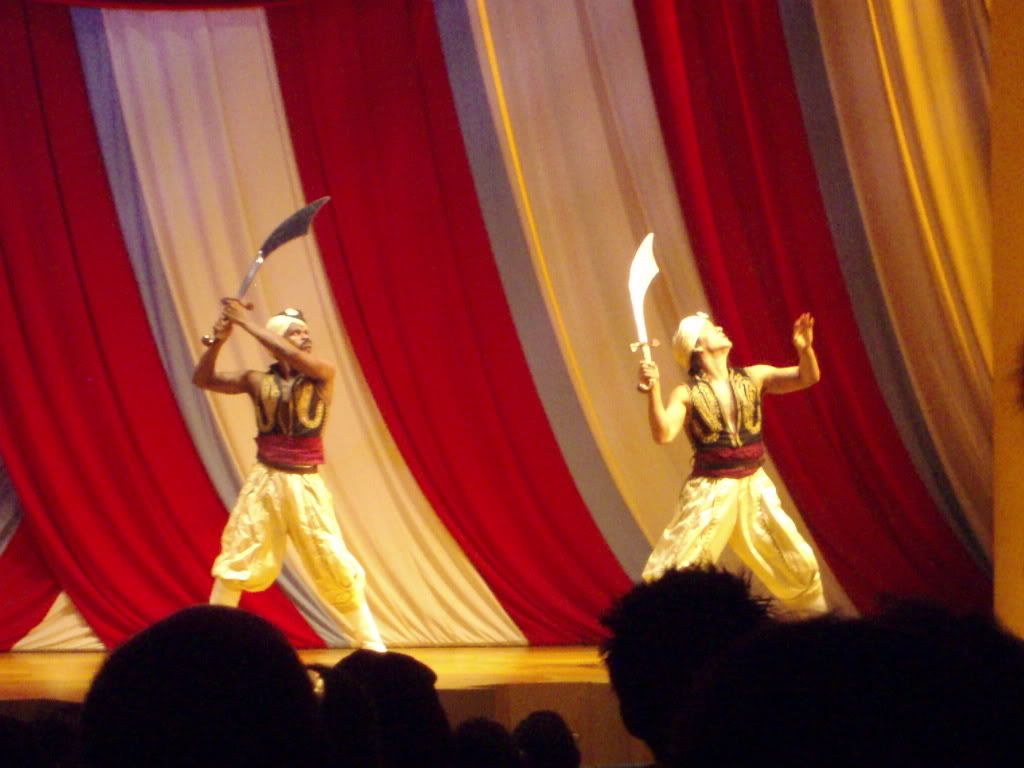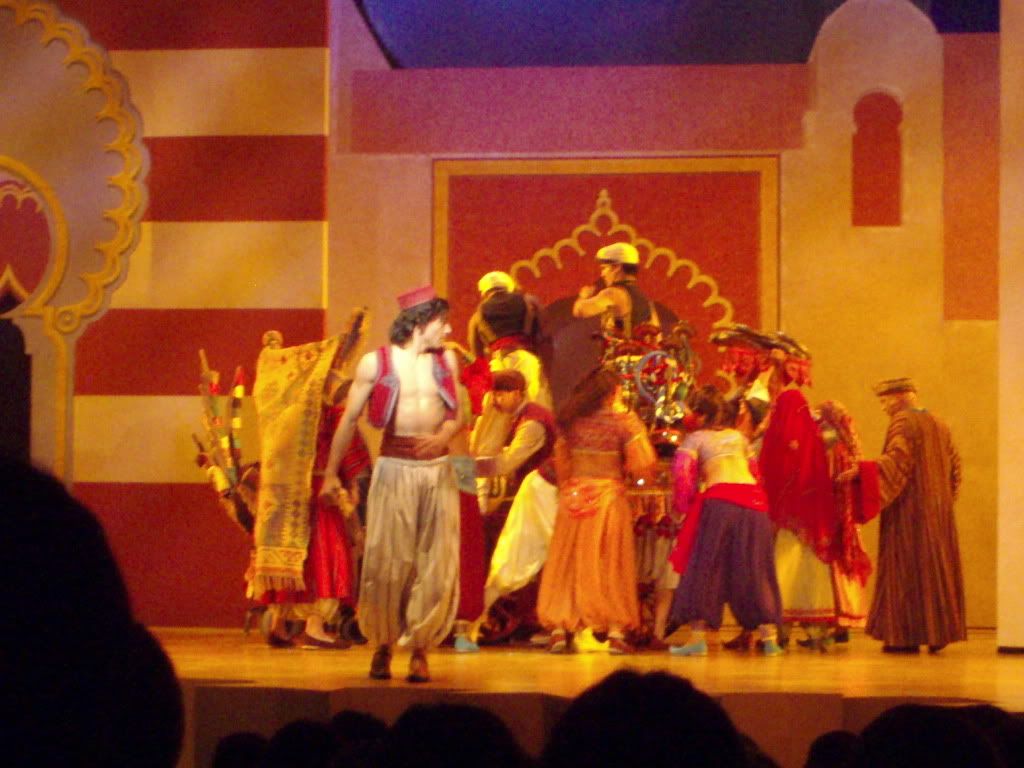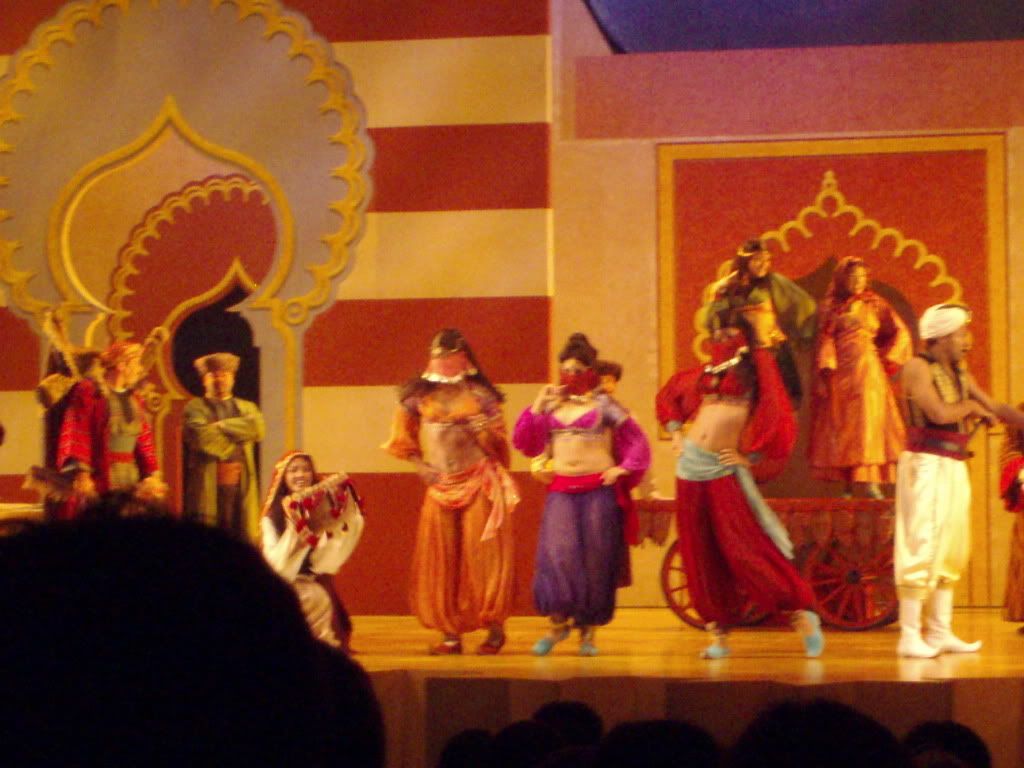 Jasmine enters the scene: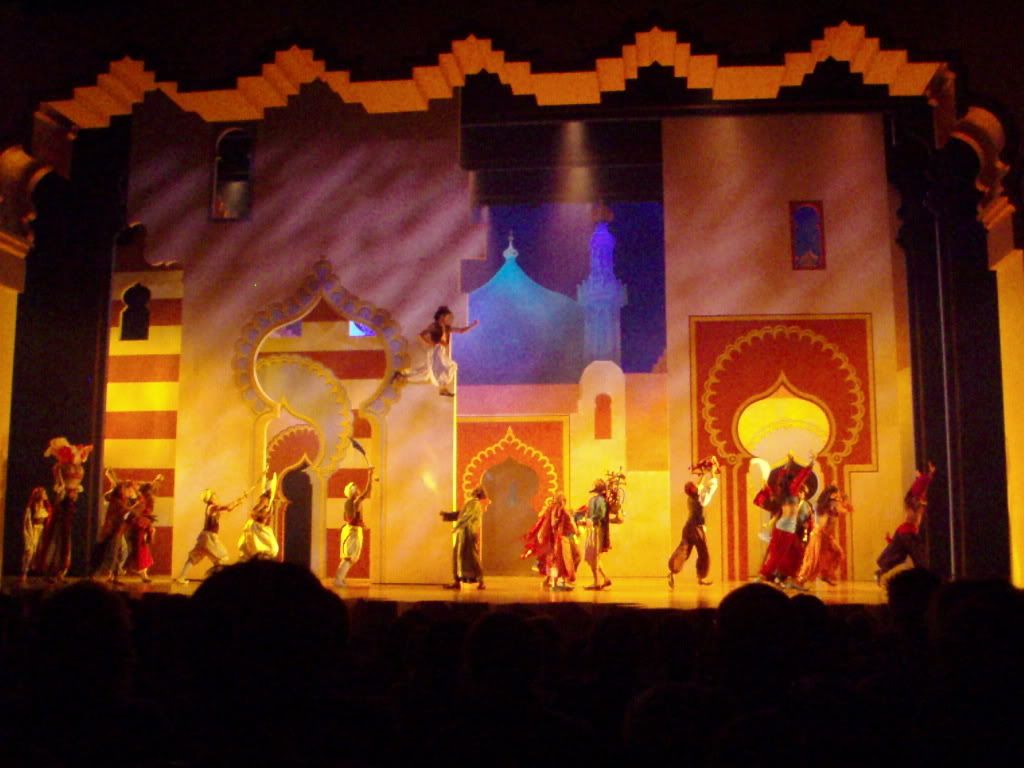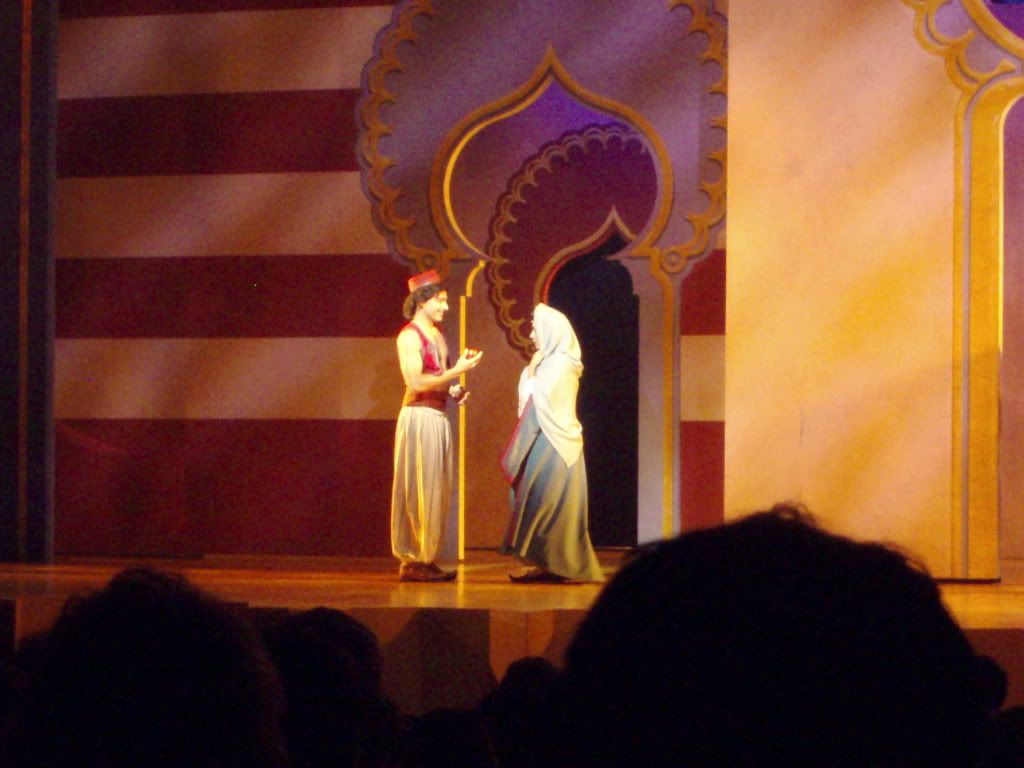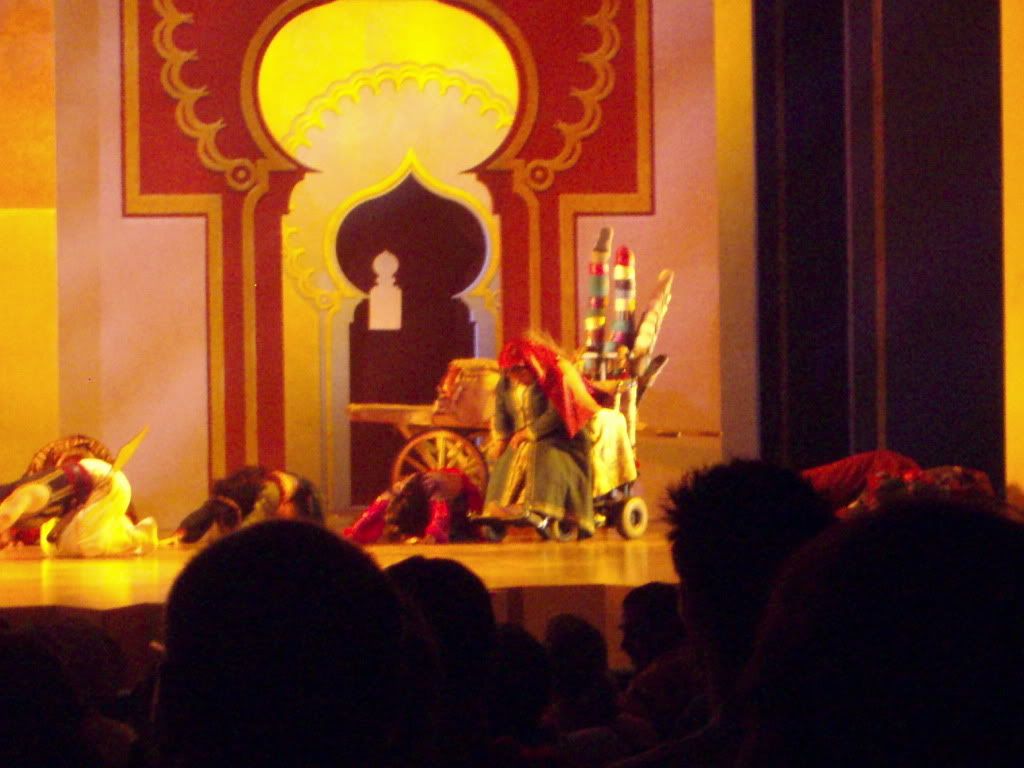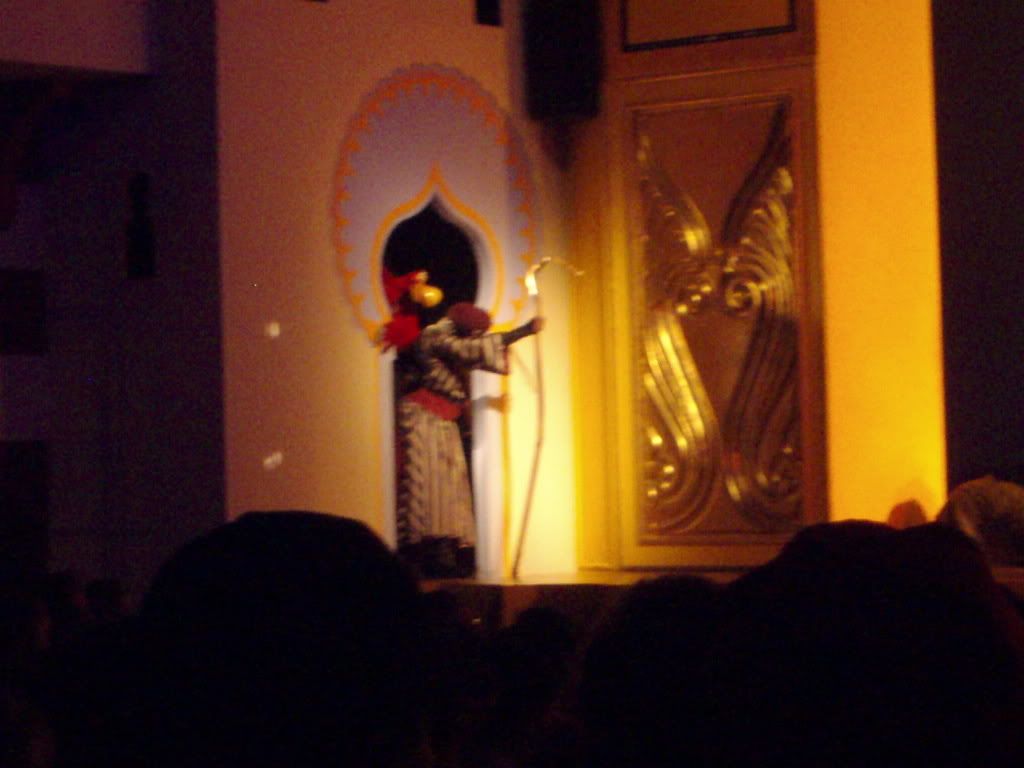 More to come shortly...