I went for a ride on the icy slopes of the Matterhorn on sunday night with fellow MC'er Joey, only to have our bobsled come to an inadvertent halt after the last Yeti encounter. What was really funny is that the stop is right next to the exit door; although it seems like we had to wait forever for the CM's to arrive, and I kept swearing they would come from behind us.
The tourists get ansy and won't be calmed easily... please keep your hands and legs away from the tourists!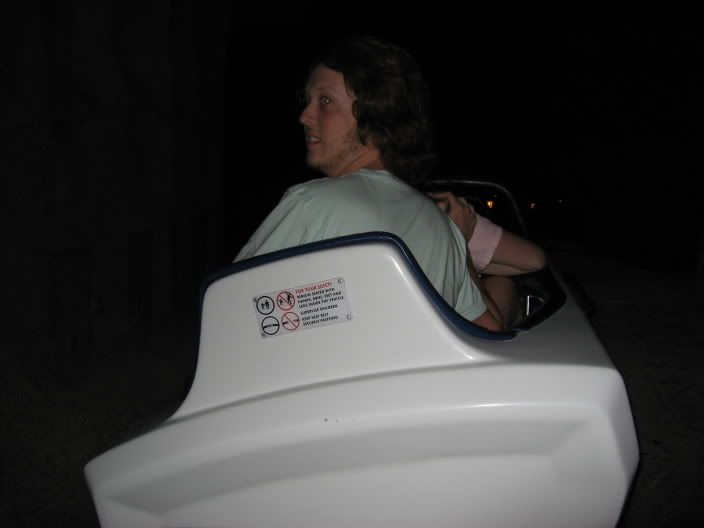 The magical door which eventually produced our saviours
My hair is a total mess... I am so not amused... Where's my stylist?!?!?!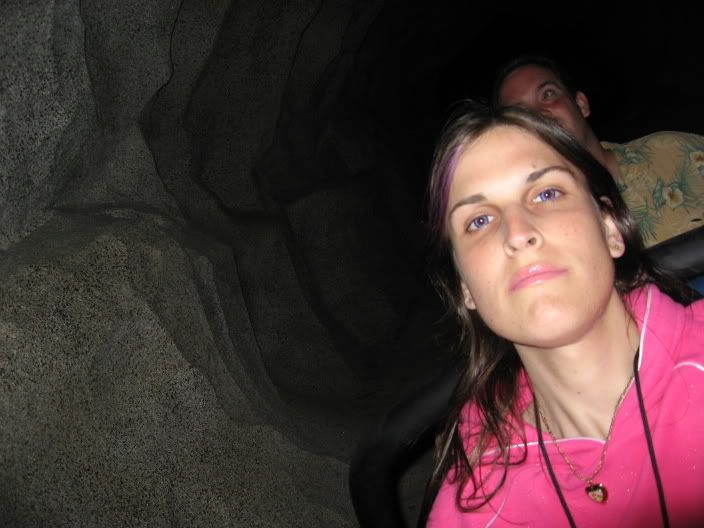 But no, they arrived from right through the doorway and upon seeing my unmistakable visage started excalamating to the heavens above that photography backstage is absoloutely prohibited!
Thankfully my camera has a video mode. Sorry for the quality issues, I was trying to be inconspicuous!
The Wait:
http://www.youtube.com/watch?v=DutlCbx3eTc
Being walked out Backstage:
http://www.youtube.com/watch?v=-ACtzzWtTrY