Last night a few of us got to see 'Fantasmic!' from the lower Premium Seating section. I have to say it was quite an experience, although it had it's ups and downs.
The placement of the seats themselves are really awkward. They're off to the left side, so you don't get all the true effects and interactions between the water projections and the performers on Tom Sawyer Island. Actually, we were quite easily able to see them enter and exit, which does ruin the magic of the show a bit. Take a look at the videos. At the end, we had to watch Sorcerer Micky through a hole in the trees. We really didn't have a clear view of him at all.
As for the Dessert Buffet, it was delicious! The raspberry filled shortbread was my favorite with the white chocolate covered biscotti a close second. They also had chocolate macaroons and mickey shaped rice krispy treats. Skip the chocolate covered strawberries though. They were absolutely flavorless. The dessert apparently comes down from Club 33, and it shows in the quality. Here's a funny anecdote: As we were entering the Premium Seating area, we saw a CM in Club 33 uniform coming out. I didn't know they were allowed outside Club 33 in them. Be aware though; the desserts go away as soon as the show starts, so load up as soon as you get there. I really wish I had.
The CM's were fantastic!!! They brought us drinks and offered to bring us the dessert, but we wanted to see what they had for ourselves. Another wonderful case of Magical Disney Service in action. I guess for such a exclusive event, they only pick the best.
All in all, it was fun, although definitely not worth the giant pricetag. I've gotten seats with a center view for the 10:30 pm show just 20 minutes before showtime, during the busy season. It's not as hard as they make it seen. Plus since the Premium Seating is still first come, first seated; you still need to get there early. Hopefully at some point we'll see it from the balcony, which I've heard has a better view than the lower seats.
Our view of the show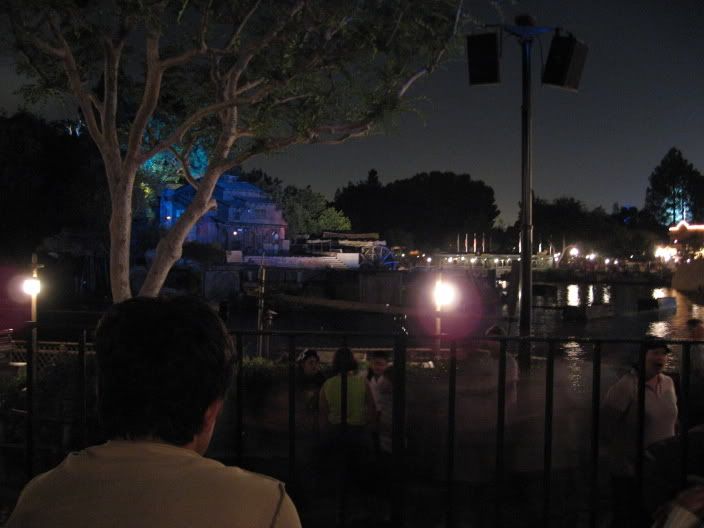 CrazyLegs and BF happy as can be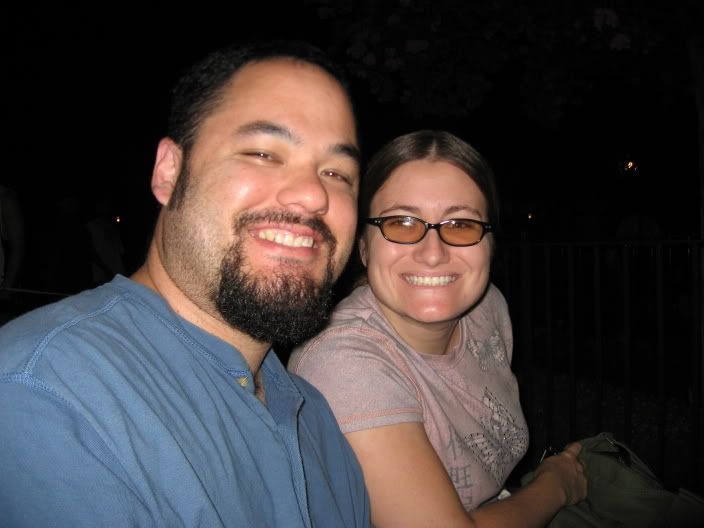 Sitting and waiting for the show to start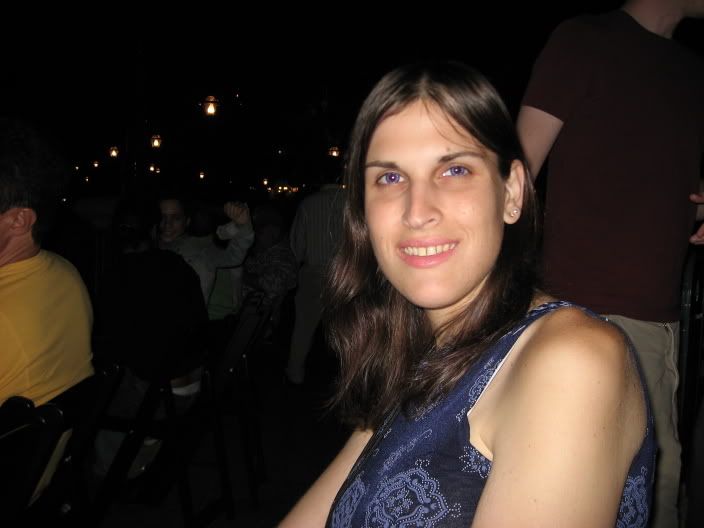 DESSERT!!!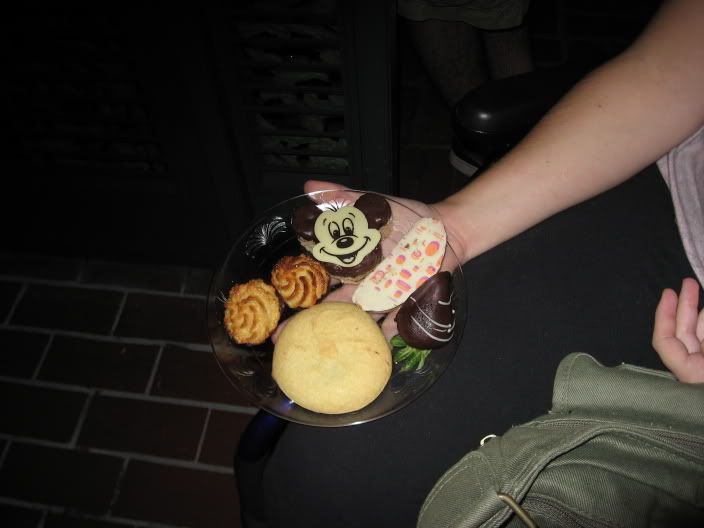 And for those of you who wish to see an audiovisual record of the experience and view from these seats, I give you these (Beware my commentary track!):
http://www.youtube.com/watch?v=OQ-S8w5ePT8
- Part 1
http://www.youtube.com/watch?v=4q_ePvyI9Dk
- Part 2
http://www.youtube.com/watch?v=LgQoDWCwNIw
- Part 3
http://www.youtube.com/watch?v=DztUuFRobIE
- Part 4
http://www.youtube.com/watch?v=TOhgWDw9Yi8
- Part 5