I am truly saddened to say that the condition of this ride is getting worse by the day. As much as I love it and I'd miss it, it really needs to go down for a few days so these issues can be addressed.
First of all an update on the pole and rope. The pole is still there, but now it is fully broken. I tried various times to activate it the same way it was able to be activated last week and they failed. It's completely non-functional.
The rope is still gone and there's a possibility it may never come back as the sign that says "Do not pull rope - Fragile Artifacts being handled" has been removed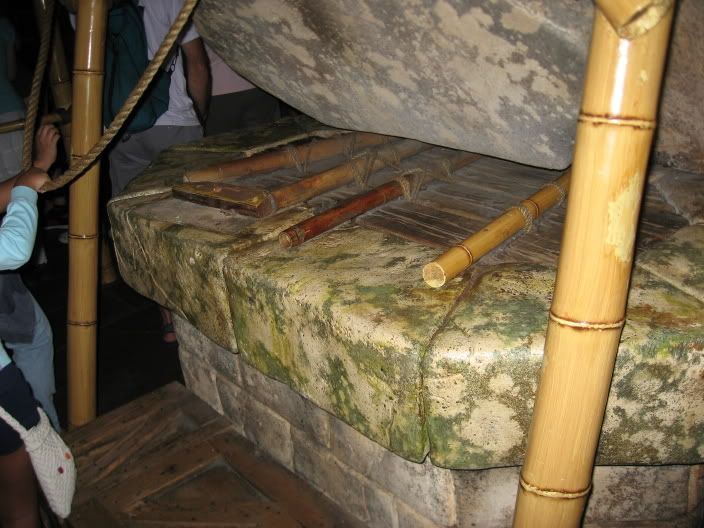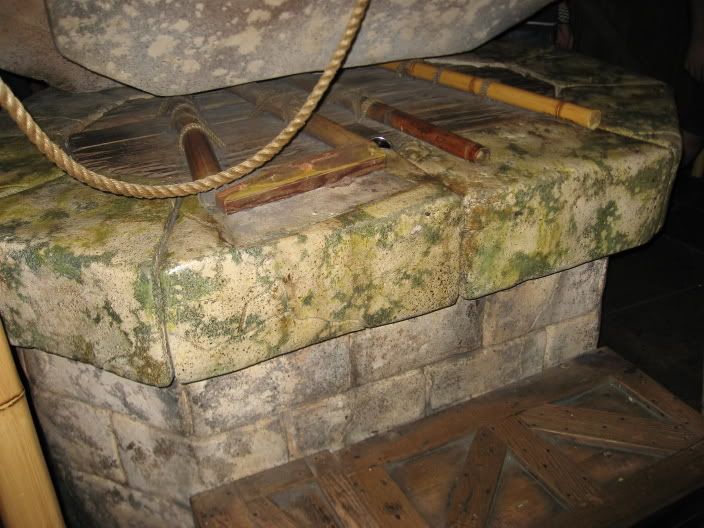 Now the part that completely caught me by suprise last night. The Chamber of Destiny itself is broken. The room with the 3 doors has no lights whatsoever. Complete Darkness. The faces of Mara are not lighting up at all. Plus the setting seems to be stuck on the left door even though the corridor itself is switching between Future, Riches and Youth. Take a look at these videos for further explanation. I didn't realize it was stuck the first time because we went through the Future room, which is in fact the left door; but in the second video, we still went through the left room even though we got the Youth room.
http://www.youtube.com/watch?v=CvvA-N6MlVI
- Part 1
http://www.youtube.com/watch?v=PhlWfbV2jec
- Part 2
I mentioned this to a CM I feel I trusted since I have seen her operate the ride most of my time at the park and she said she was aware that the door was stuck on the left, but she didn't know that the lights were all broken and immediately contacted who I assumed was maintenance.
This is ridiculous! With this ammount of issues it's having, they can't continue to ignore them. Let's not forget the state of the final Indy AA:
http://www.youtube.com/watch?v=E2ZhsY7_SPo
This has gone beyond just being bad show. I believe there are more issues I haven't addressed. In these videos you can notice Mara's eyes are non-functional in the corridor as they used to have smoke and be a lot more menacing. Now all Mara looks like she's doing is pretending to be me and flashing tourists.
I'm truly saddened... I really hope they are addressed soon...