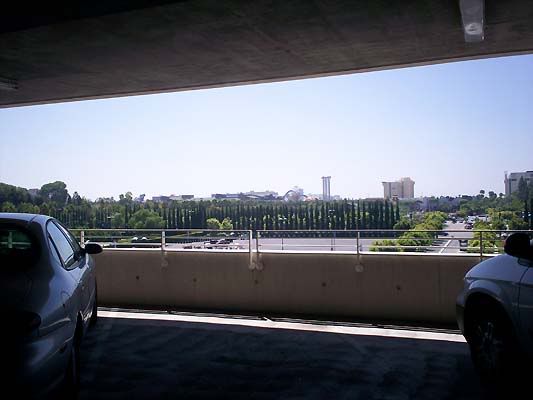 The view from the Goofy lot
I got to the Goofy Lot and headed down. To my surprise the escalators, ALL OF THEM were working. RIGHT ON!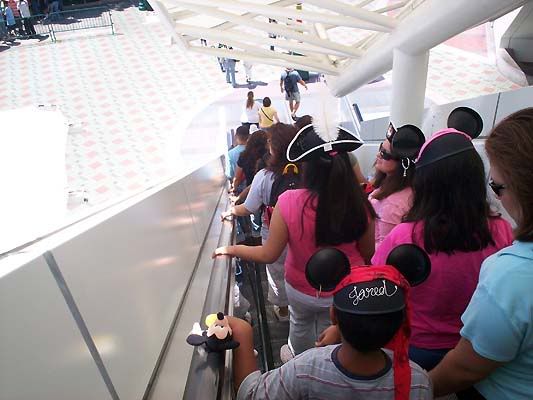 SusieP., my "wife" was waiting for me at the tram stop and we lined up for the tram. As my beautiful "Wife" and I talked we looked over and, who was walking up? None other than Gwyren and his girl!

SusieP. awaits my arrival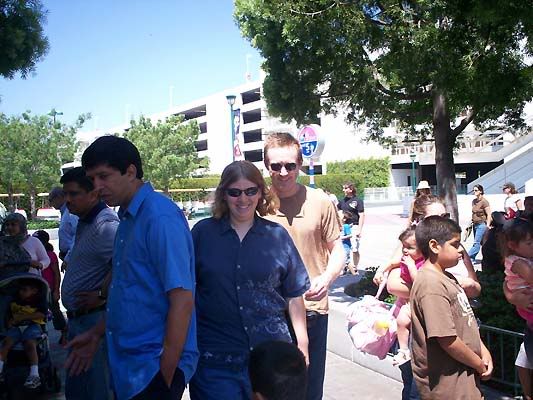 Gwyren and his girlfriend join us
They joined us as we made our way tot he hub and DLCM Fest.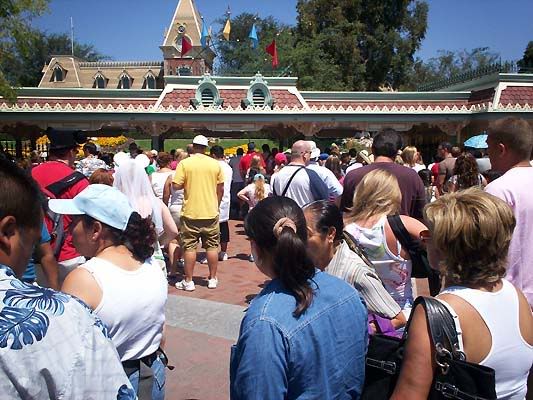 Large lines at the gates
The lines moved briskly at the gate and Main Street was buzzing with activity.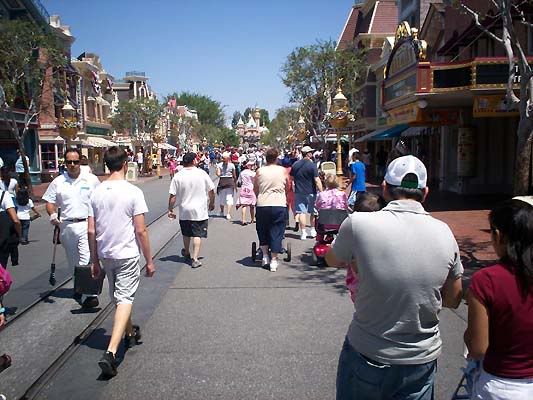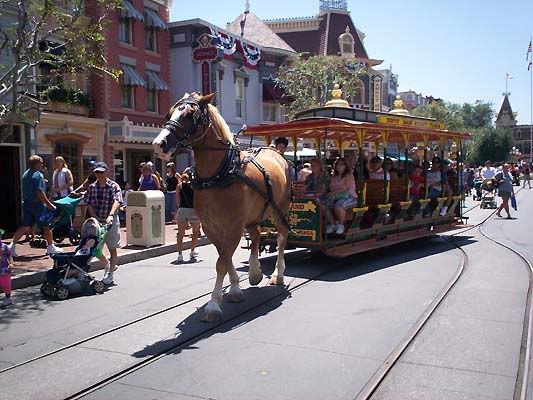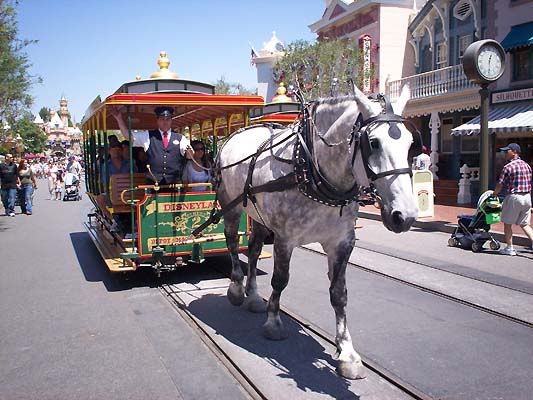 We made the meet ontime!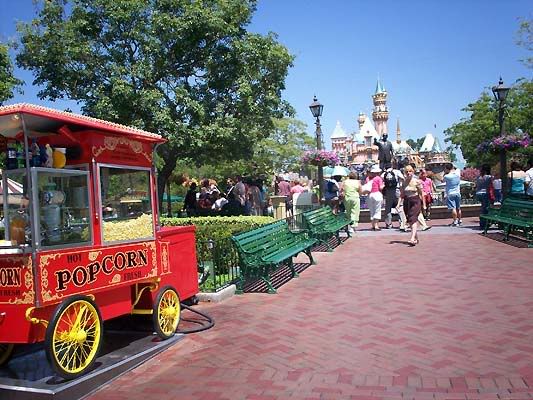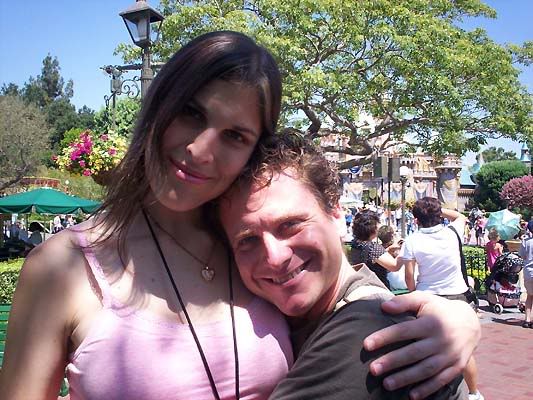 Sadako and Fishbulb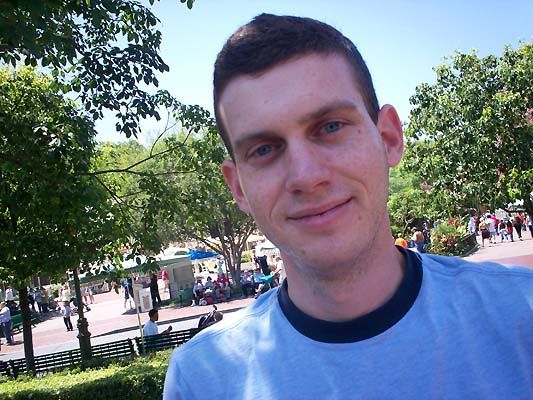 Capt.Phoebus at the meet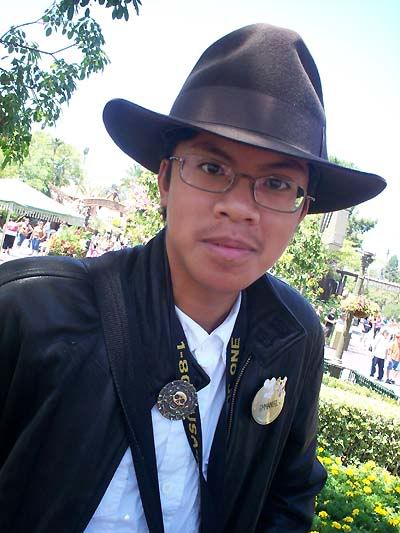 A new member showed up and though he told me his username I
forgot it. SORRY! Pm it to me! He was nice though.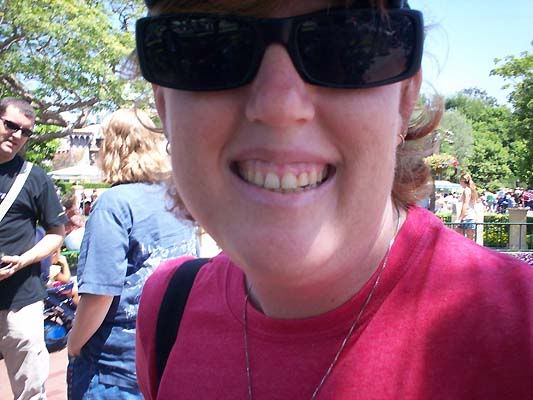 Stitchtt6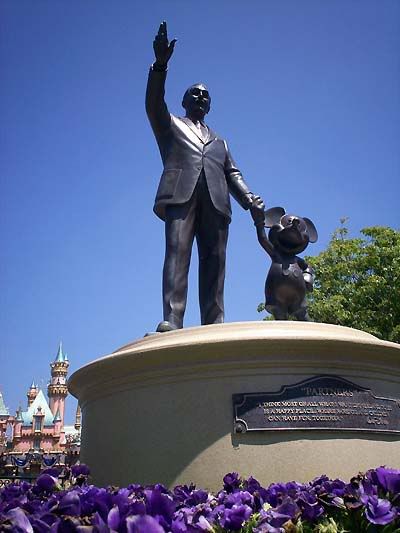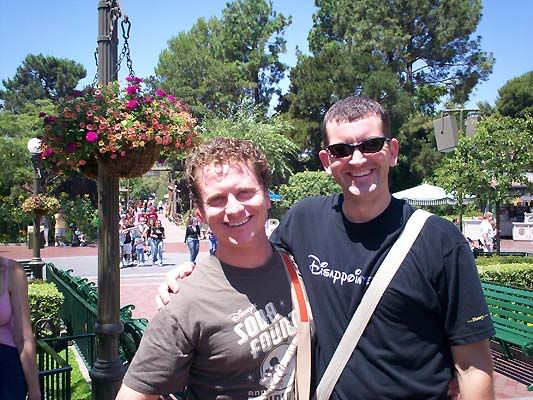 Fishbulb and TicTocDragon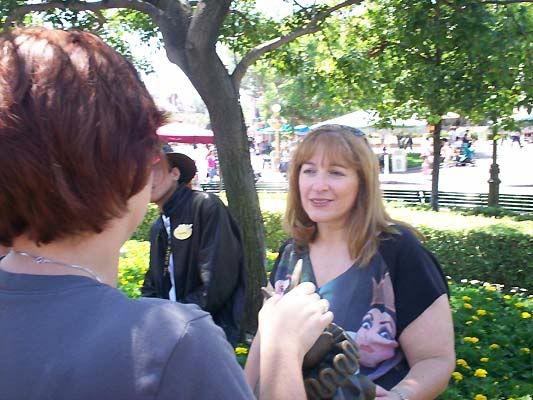 SusieP. speaks with VillansFan
The meet was great, except well, where was DLCM?!?!? Apparently he had slept late and was rushing to get to the hub himself.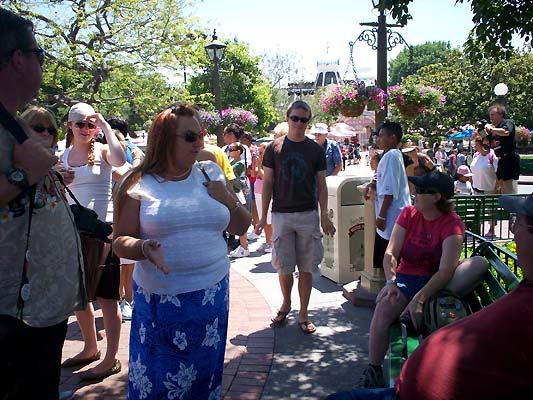 DLCM shows up to the meet.
He showed up!!! We all gave him big hugs and then posed for the official "Goodbye DLCM" Meet Picture.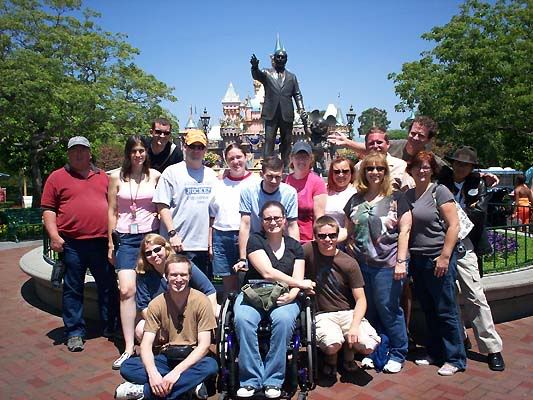 See ya later DLCM!!! We'll miss you!
"Where do you want to go for lunch" I asked, "After all it IS your day."
"Whitewater" said DLCM and we headed off.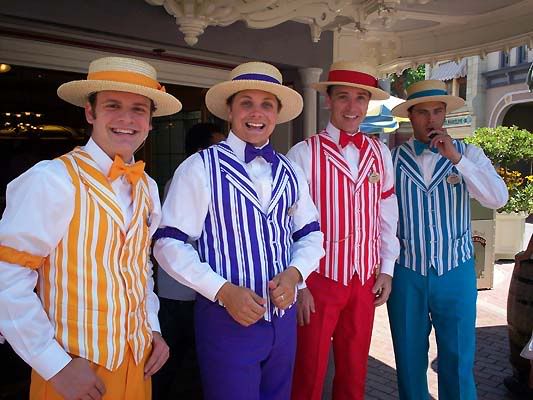 On the way down Main Street we ran into the Dapper Dans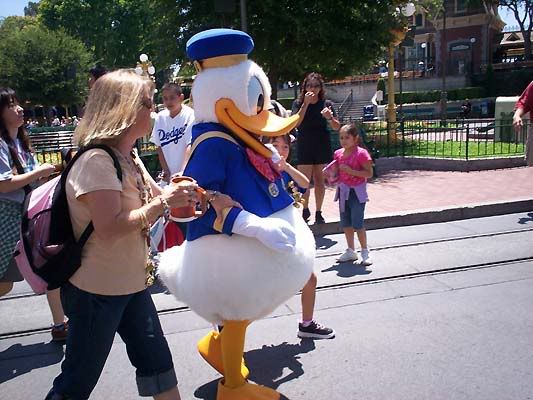 We got there and it was PACKED. Maybe we have been talking about it online too much. We ended up finding tables and then I ran into one of my favorite people ever.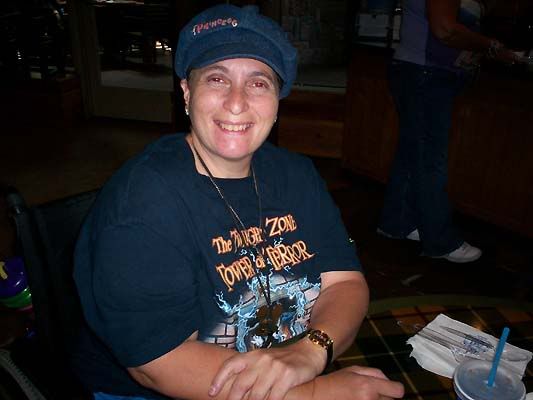 PurpleDove offers her friendly smile
Our group ordered and waited and waited and waited.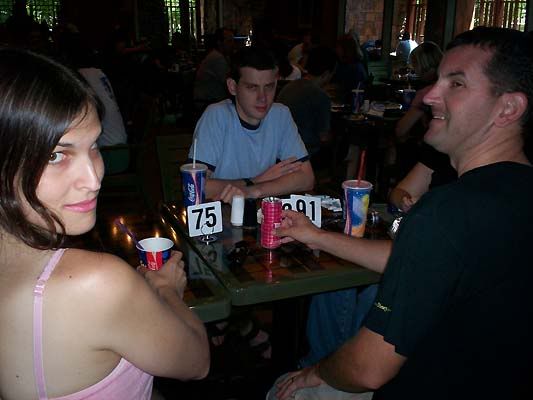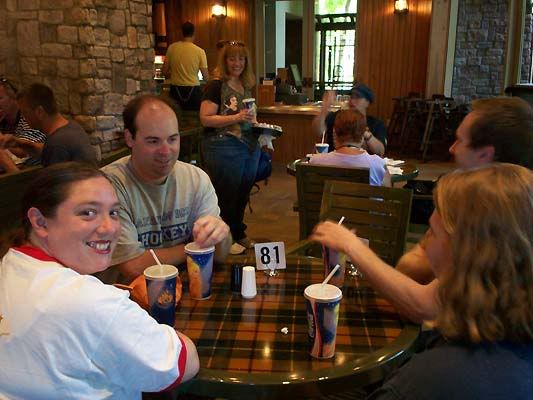 Morrigoon, Talon, Gwyren and his gal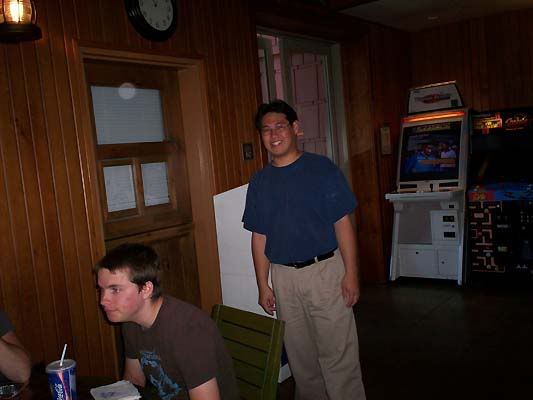 YoCharles joined us for lunch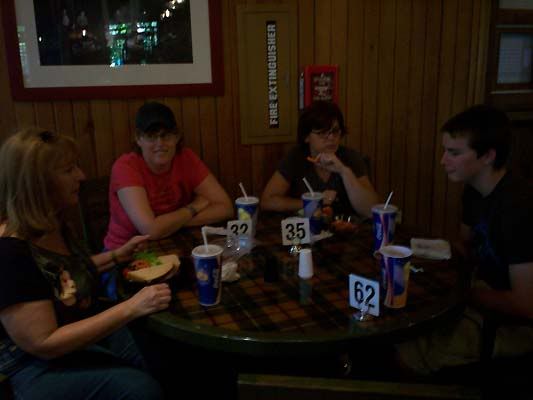 Half ended up with their orders and others were left waiting until they had to complain. Morrigoon posted more about that here.

After the Whitewater debacle it was up to DLCM where we went next. "PIRATES" he said. And we went.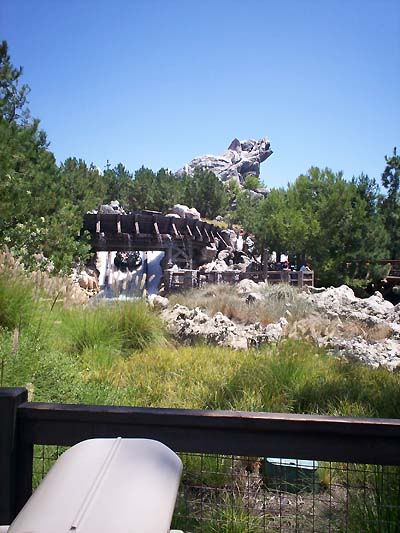 Grizzly River Rapids as we passed through DCA
Again through the main gates. This time with less of a wait.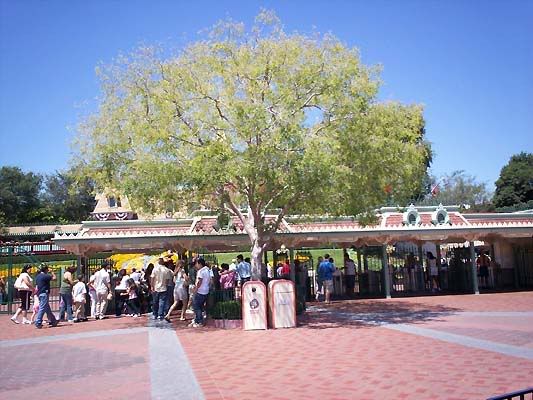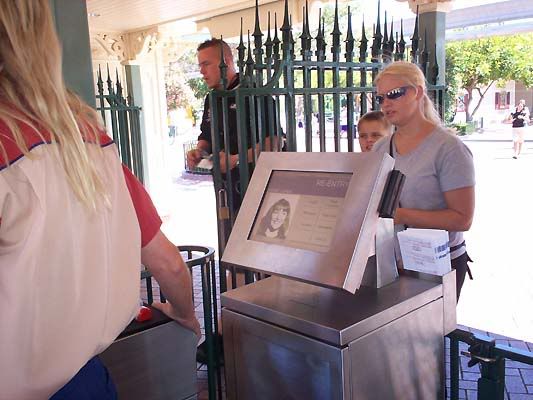 The new face recognition panels at the turnstlyes
We got to Pirates and it was down because of "Technical Difficulties"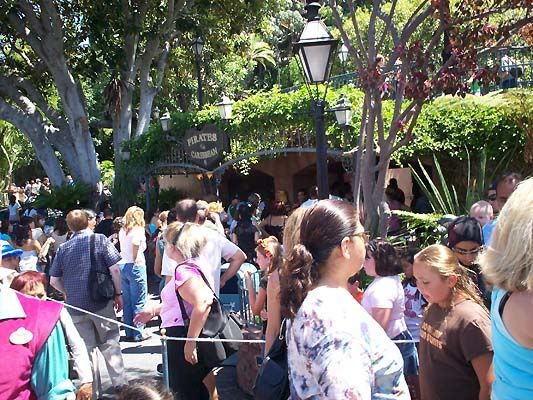 DLCM then decided that we needed to go to the Haunted Mansion.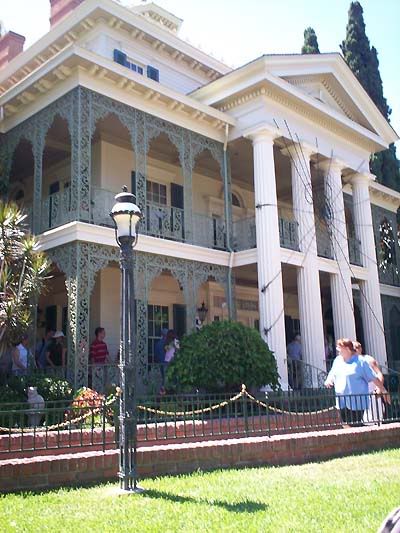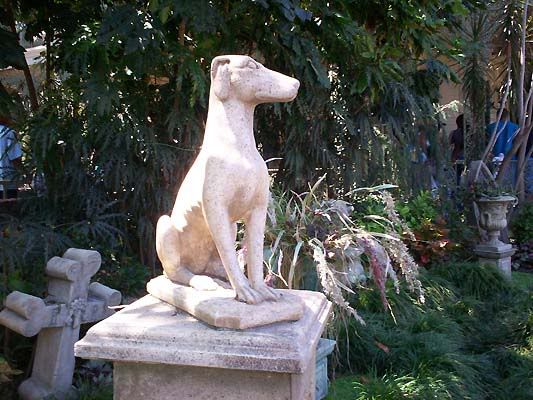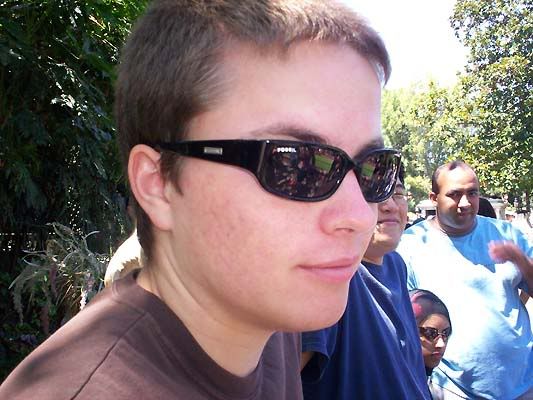 DLCM gives face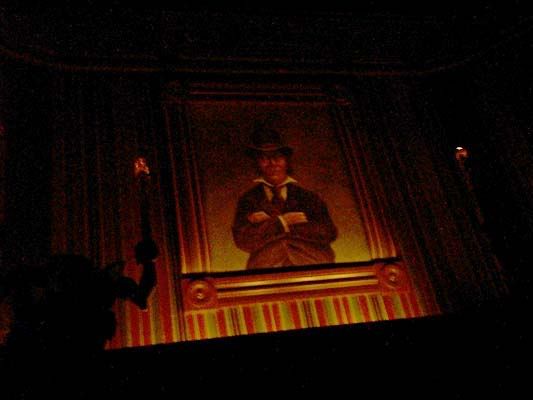 The gallery inside the Mansion
We boarded the ride and we were almost out of the ride when the ride stopped, the lights came up and two young boys were walked off of the ride for apparently stealing a prop from the attic.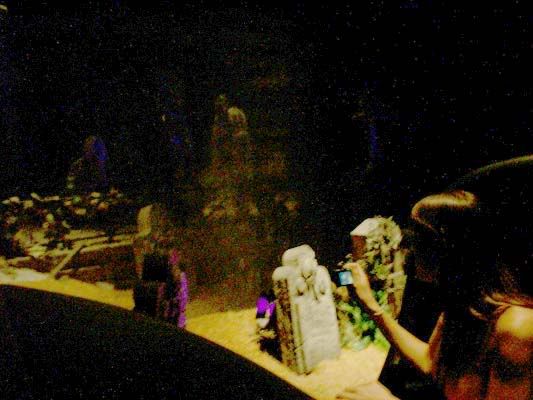 Lights up in the graveyard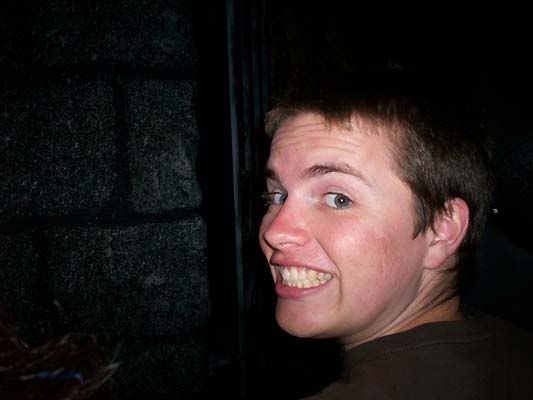 DLCM was SOOOOOOHAPPPYYYYYYYY



SusieP. gets flashed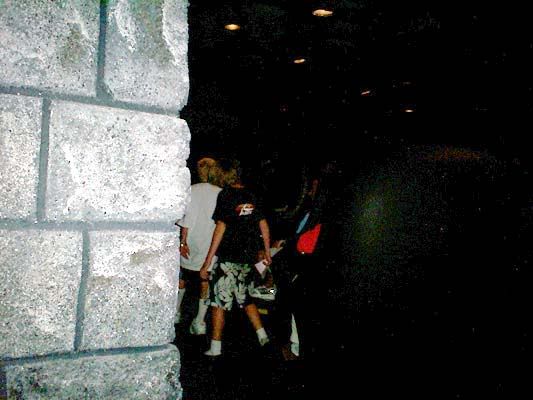 Stupid kids who like to steal things
All is detailed in this thread.

After a brief potty break we went back to Pirates and TA-DA! it was open!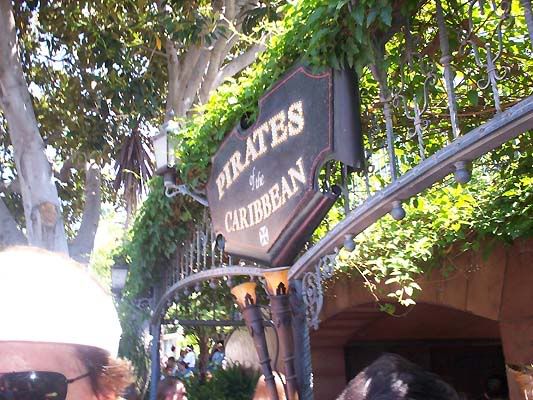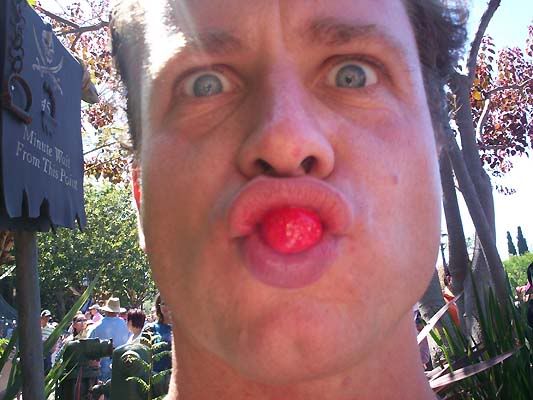 Fishbulb found an Atomic Fireball in his Man-Purse YUMM!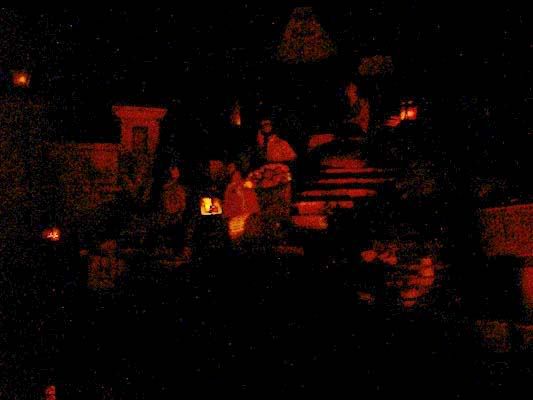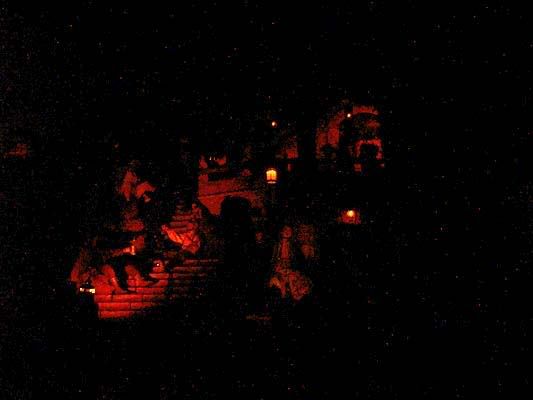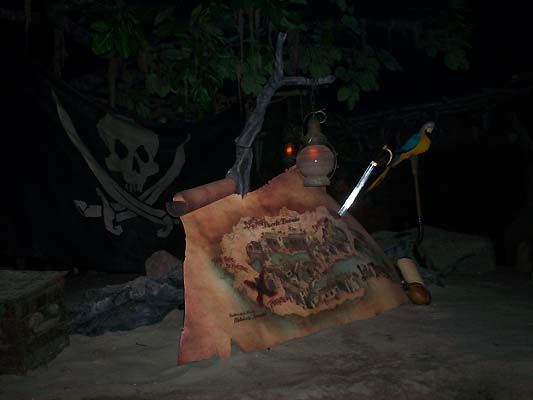 We rode the ride and as we exited one of the sexiest MiceChatters around was there to meet up with us.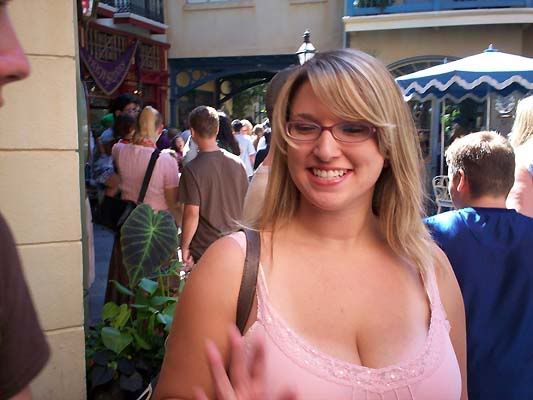 The yummy MissChristine joins the group
Well, it was time for me to go and SusieP. had to run too. We gave up our FastPasses that we had gotten earlier and then left the group.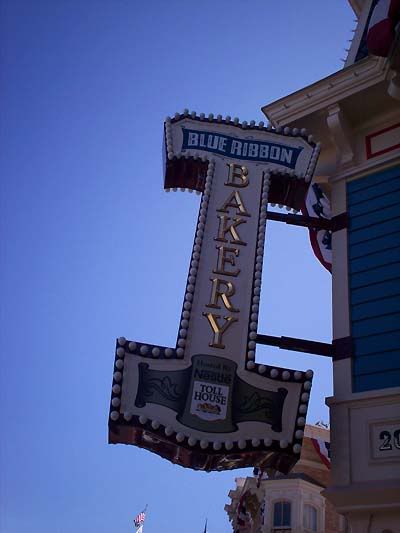 I had a nice time and was sorry I had to leave so early. I heard the day only got better as it wore on. I will say that I will miss DLCM terribly. He is a big part of the site and our little community here. Although you aren't going to be at the meets DLCM, you will still be here online with us and that's what is most important. Don't lose touch my friend. Don't forget that you have your MiceChat family here online always. See the world and follow your bliss!!!

We love you man!