Last night Dusty and I were invited to run down to the DLR to meet a fellow MiceChatter who was visiting all the way from Kentucky. Disney Wrassler had invited as many as could attend to meet him and , though it was in the dead center of the week, we had to drop by.
Right after work, Dusty and I bolted over to the resort and hopped on the tram at about 7:20pm. We had a bit of time because the meet was not until 8:00pm.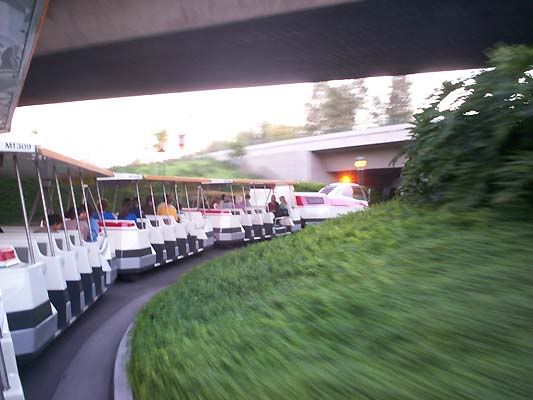 We made it up MainStreet and at the hub there were hordes of people just leaving the Parade. We rode the wave of people through Adventureland and headed towards the meeting spot over at Magnolia Gardens in front of the Haunted Mansion.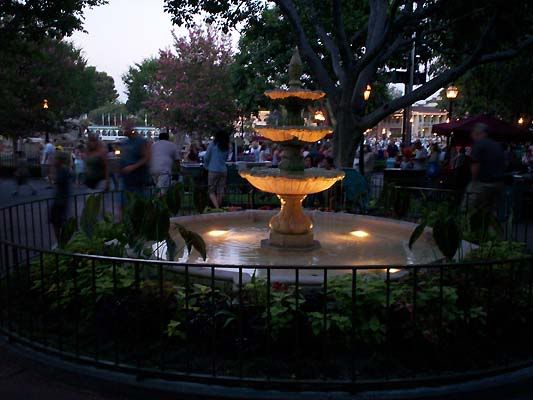 Magnolia Gardens
Upon our Arrival Wolfy999 and her daughter Wolfette were already waiting. "Yeah we are early" I mentioned "The meet isn't until 8." Wolfy999 told us that I was wrong, "No the meet is at 7:30". So inspite of ourselves Dusty and I were perfectly on time!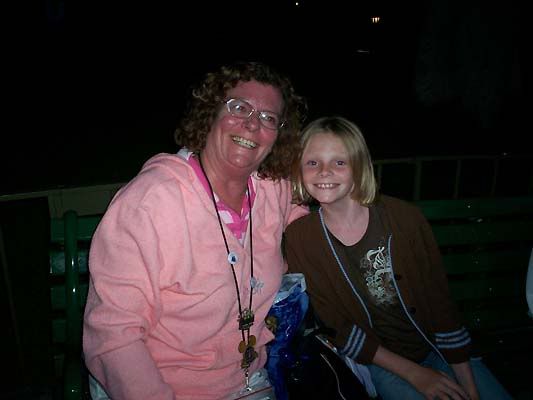 Wolfy999 and Wolfette
Others showed up.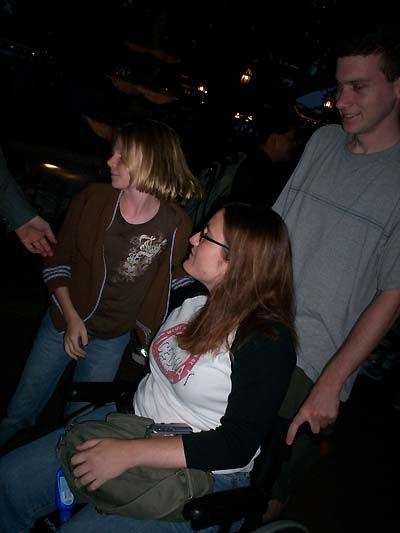 Wolfette, Crazylegs and Capt.phoebus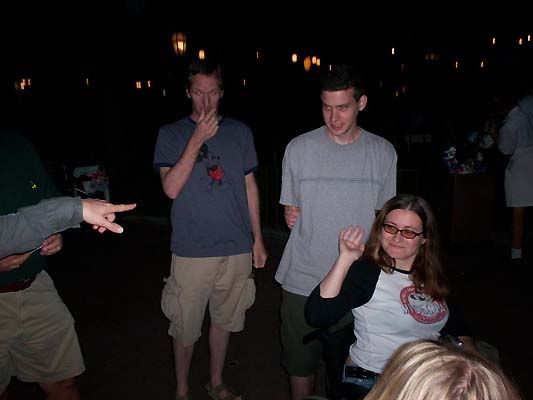 Dustysage's hand points over to Dan rubbing his chin as Crazylegs
raises the roof and Capt.Phoebus growls in disdain.
Then, ironically, DisneyWrassler finally showed up, late, to his own meet.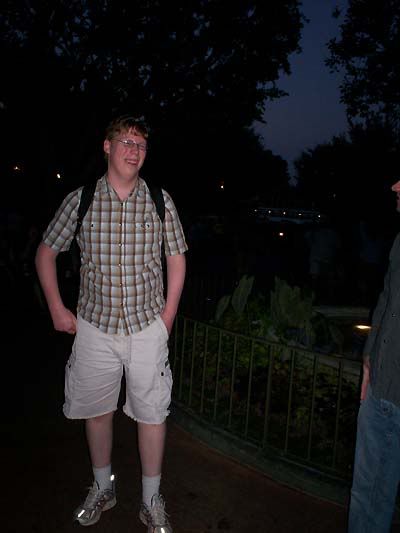 DisneyWrassler arrives at 8:00pm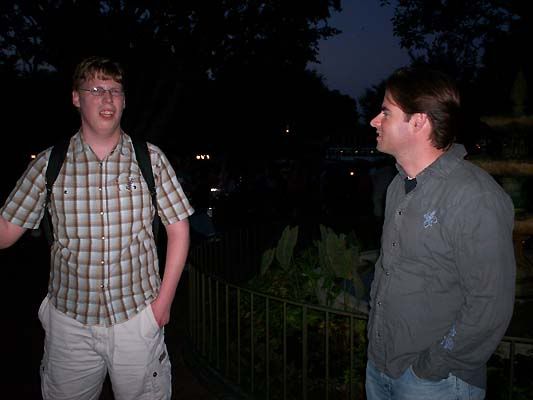 D-Dub and DS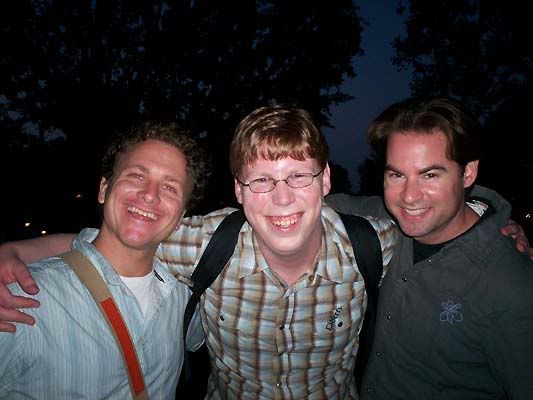 Fishbulb, DisneyWrassler and Dustysage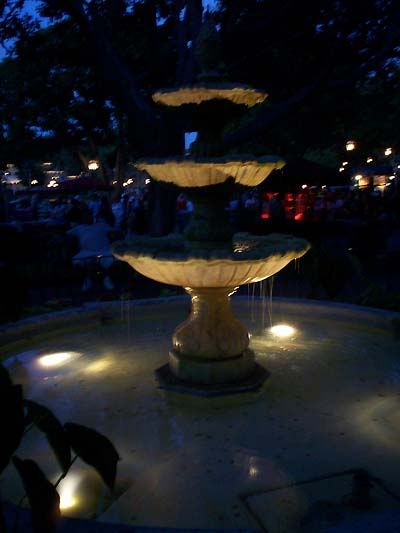 What a nice guy! We then went to meet his friends at the Plaza Inn.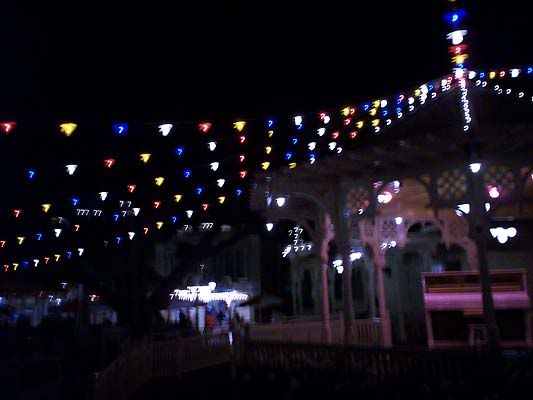 They weren't there! Oh well. We then all decided to ride Big Thunder. DW decided he wanted to ride with me. COOL!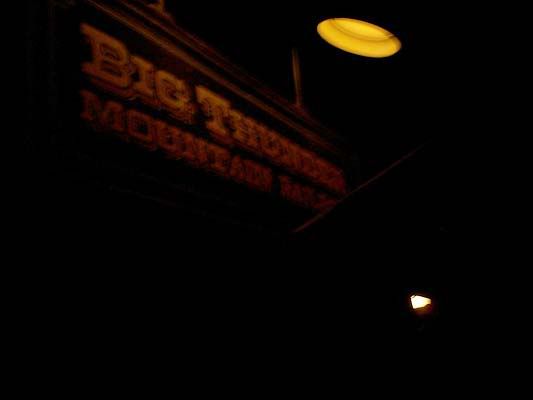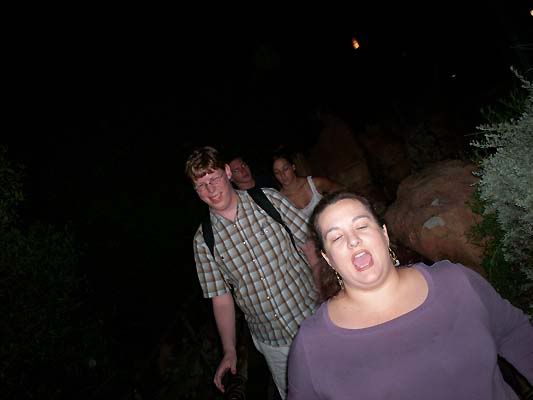 "Fishbulb don't take a pictu-" (FLASH!)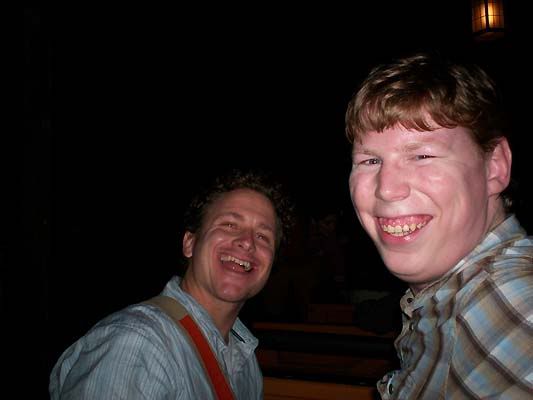 Fishbulb with a mouthful of gummi candy and DisneyWrassler,
waiting to board the train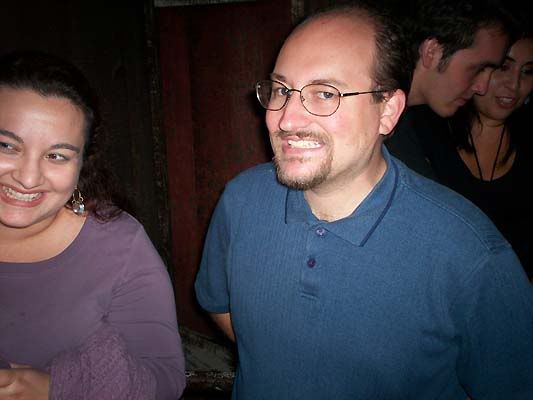 Hyperbole and FastPassMountain are up to no good here.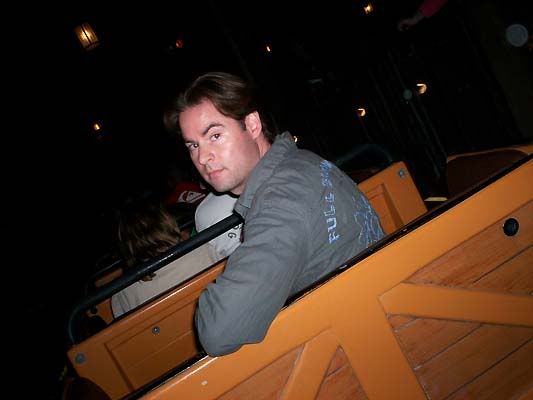 Dustysage on BTM waiting for it to take off.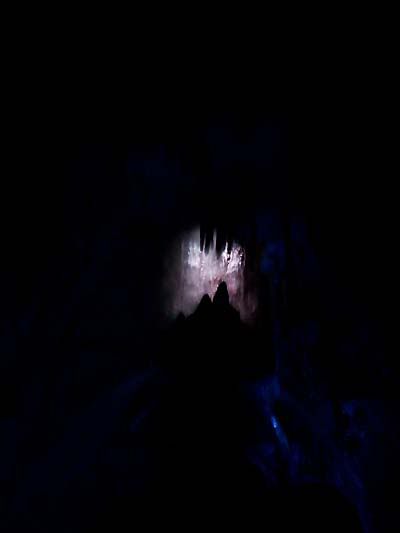 The waterfall at the first lift hill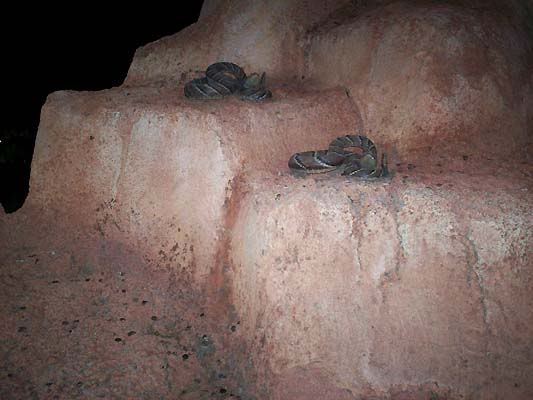 Snakes on a ROCK!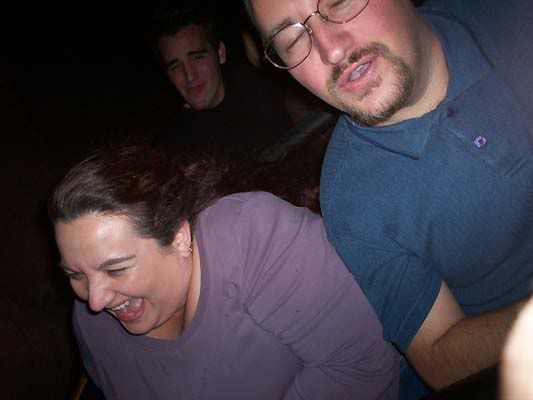 I flashed Hyperbole and FastPassMountain on the helix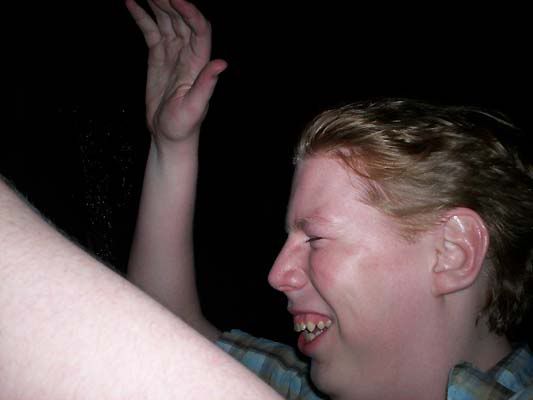 Hey D-Dub this is fun huh?
It was a fun ride and we then got a call from his friends thatthey were now in line for the Matterhorn. We crossed Fantasyland and escorted DW to where his friends were in line. They were all REALLY nice too. Must be a Kentucky thing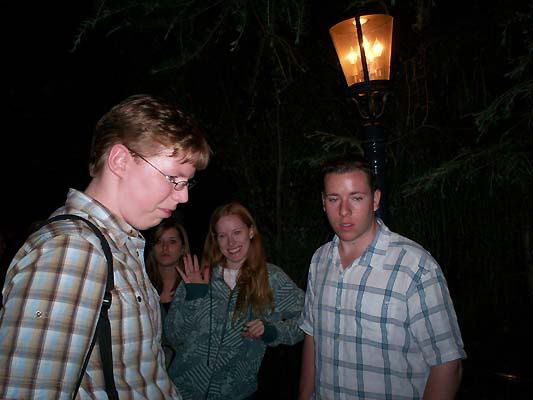 DisneyWrassler was sad to see us go
We then had to say our goodbyes as it was a school night for us.
As we were walking out, well, temptation took hold and we just had to ride one more thing. Haunted Mansion! We crossed through Frontierland and danced our way along the river as Fantasmic played to the crowds. I even started dancing to the music with a random kid. That was funny.
We glanced over at pirates and there was NO WAIT! Let's go!!!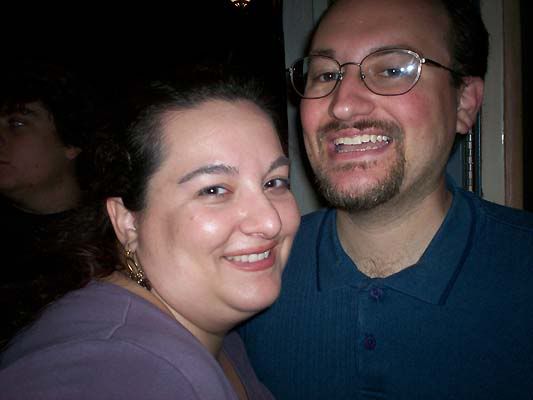 Hyperbole and FPM get cuddly at the entrance to Pirates. See no flash! And still an ok picture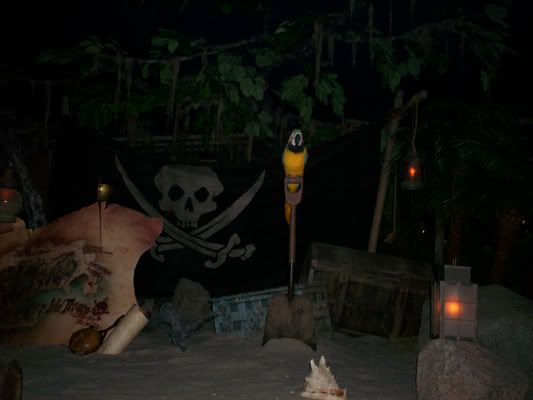 After that we decided it was REALLY time to go. It seemed near impossible though because the Fireworks were going off. "We can make it!" I asserted and led the group through the crowd. We made it from Pirates to the Trams in 10 minutes during Fireworks. I am sure a record was set somehow.
It was great meeting such a prominent member of MiceChat from across the US. DisneyWrassler is a great guy, very nice, and we're happy we got a chance to run around the park for a bit with him.