Well What a fun and interesting day we had down at the resort. It was Bats Day at the DLR and all the Goths were out in full force. Also it was the Birthday of our favorite Disney disher, Al Lutz.

We, as usual, were getting to the park with Minutes to spare. I suggested we park in the Structure for no particular reason... Bad move.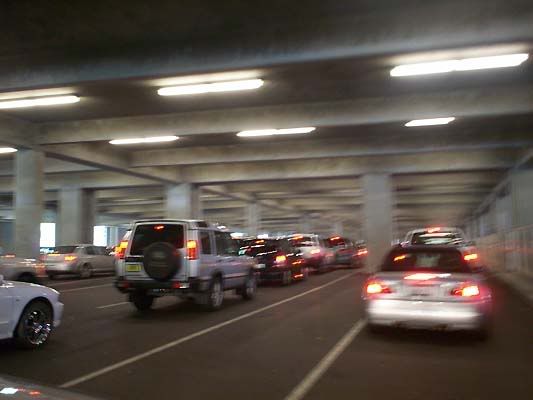 It took us 15 minutes to make it to the parking booths even with most of the lines open.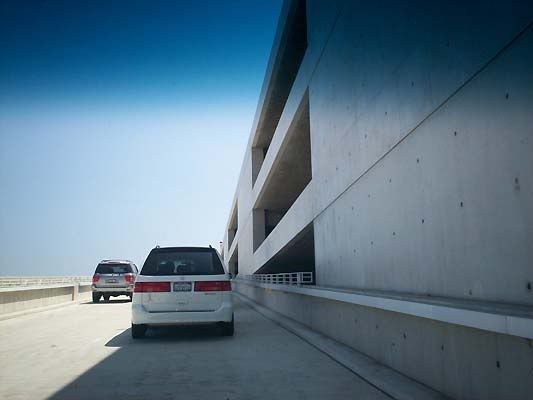 We were sent to the Donald level, not a good sign, and headed to the escalators. WOW they were working! We jumped onto the tram and headed right in.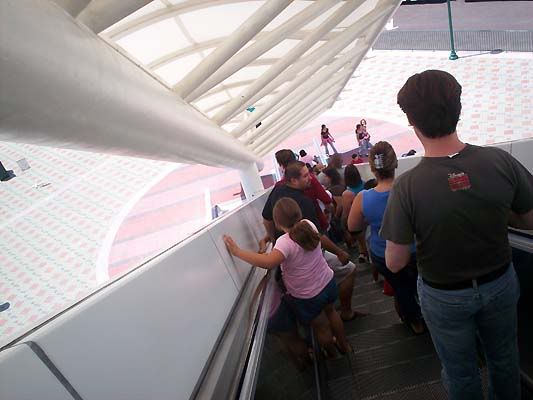 The security checkpoint was moving quiuckly and the cast members did their jobs very well.
Tons of people were at the ticket booths...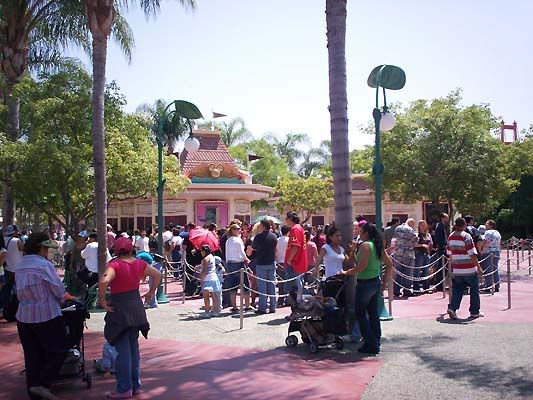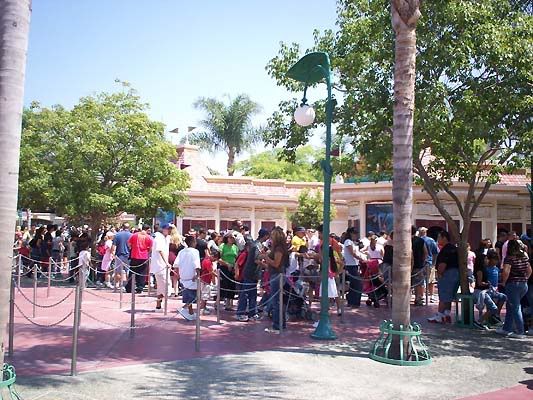 ...as well as the gates.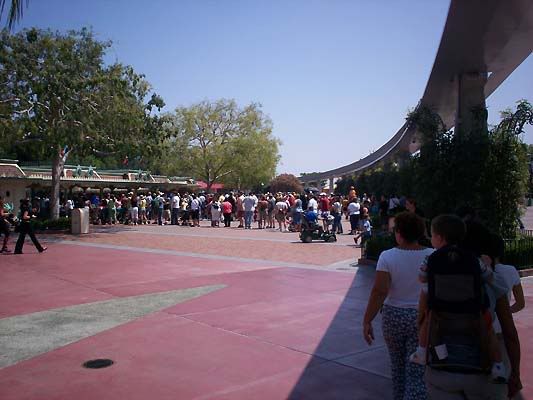 Then I began to see the Goths here to celebrate BATS DAY!!!!!!!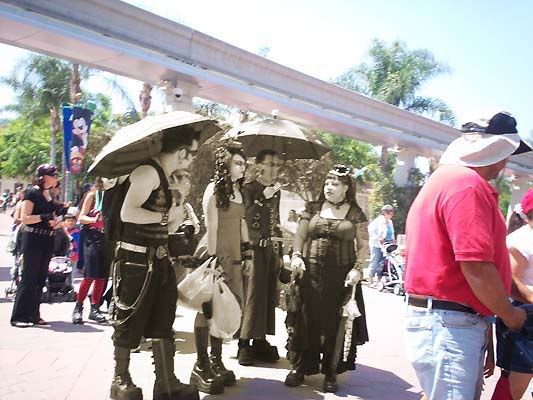 We got into the park and it was VERY BUSY.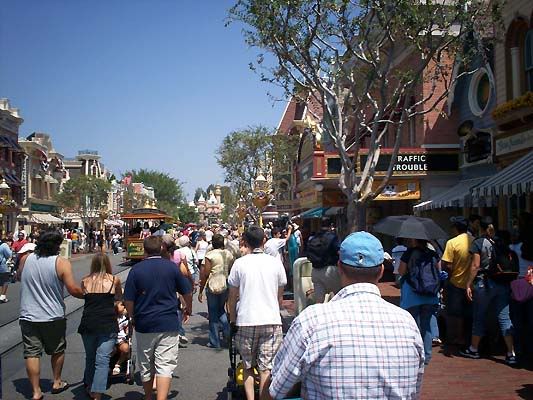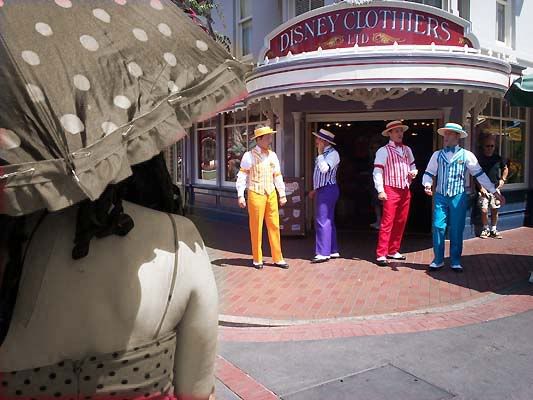 A goth enjoys the Dapper Dans
Late, because of the awful traffic, we finally made it to the HUb aka Goth Central.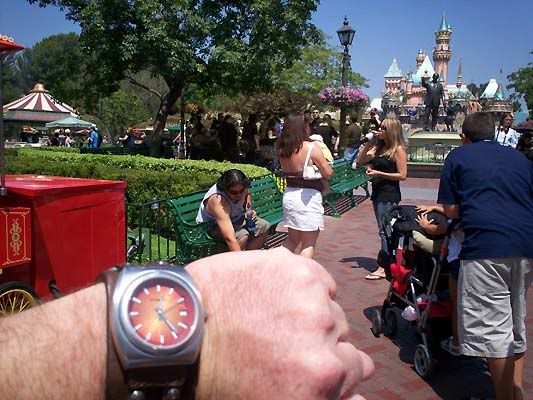 The MiceChat meet was in full swing and many of our own MC'ers got into Bats Day with their own maudlin garb and ornate laced garments.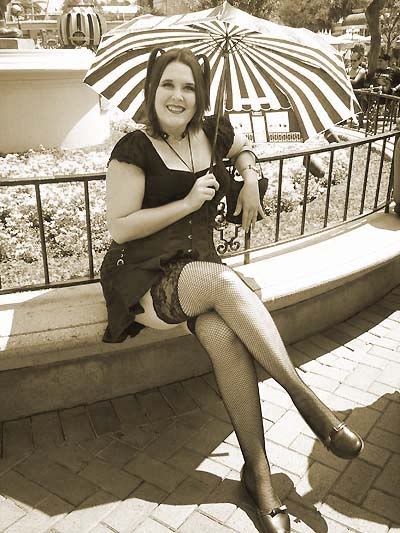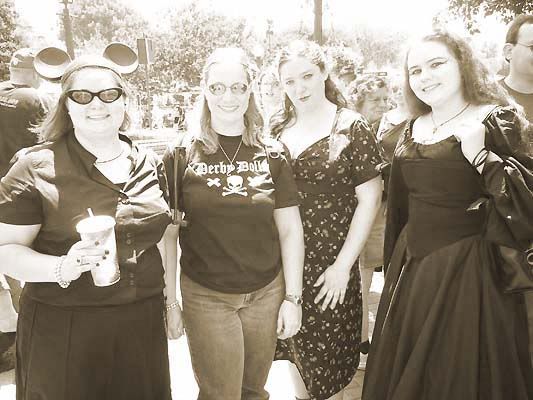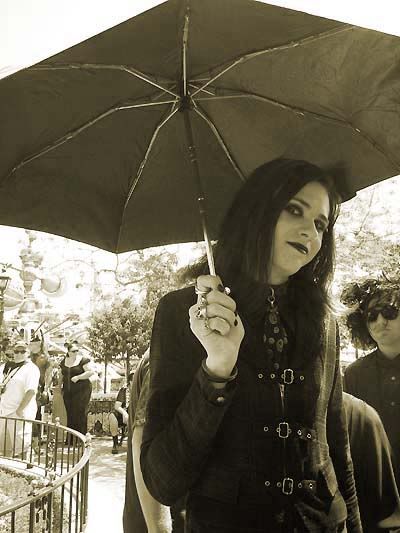 Soon I was accepted into the Bat Tribe and given a little "Battitude" my Morrigoon.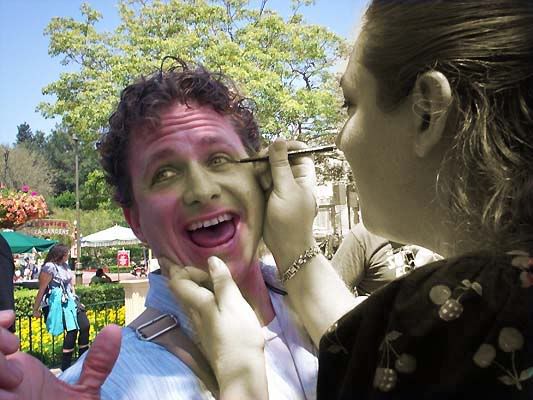 The Goth feeling slowly overtakes Fishbulb as Morrigoon
applies the requisite black eyeliner to his eyes.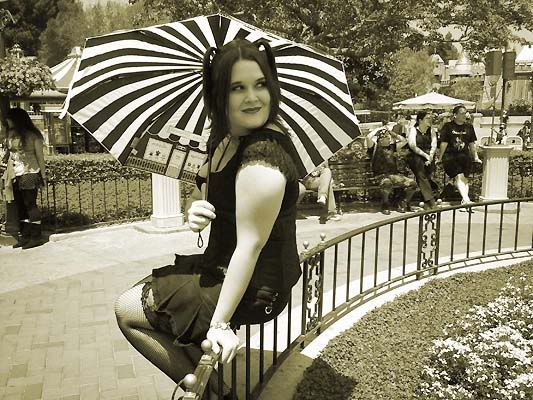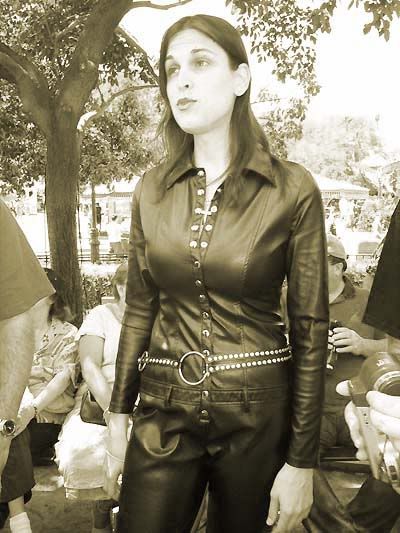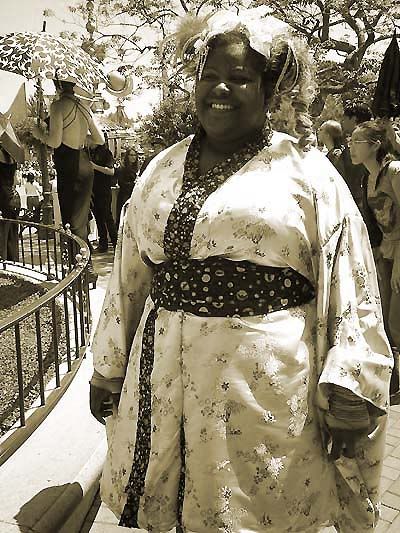 A spectacular costume by a non-MC'er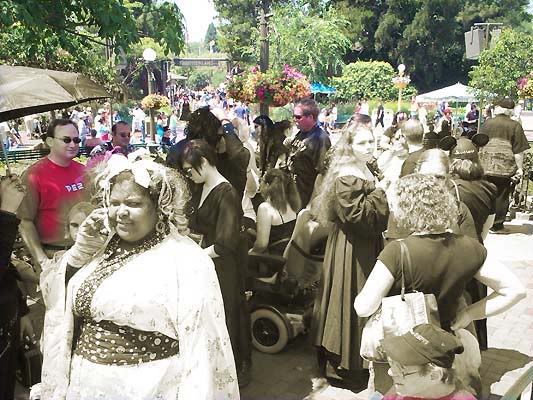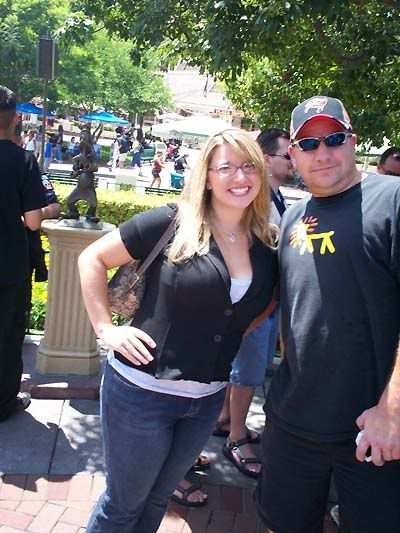 MissChristine and Scarlion pose for a pic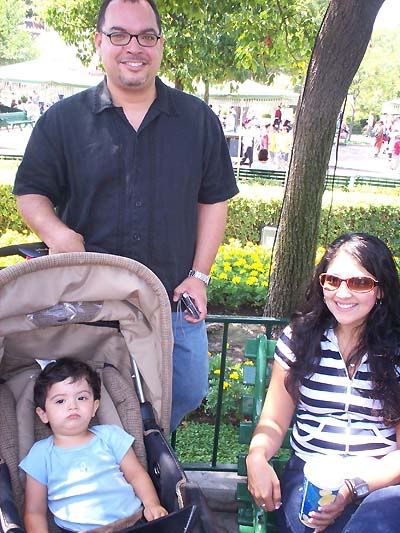 The Frogberto Family in non Goth, show off
their support for all things dark.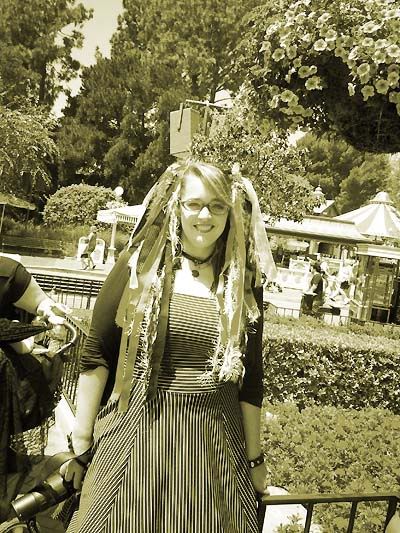 another fabulous non-MC costume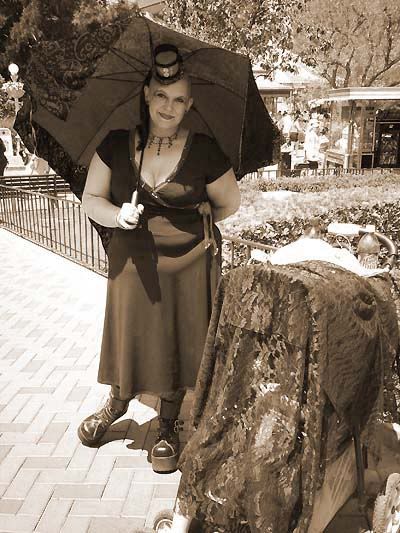 Mother and baby get into the fun!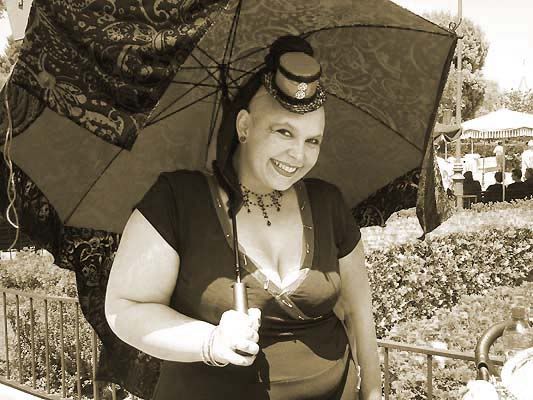 Stunning!




A panoramic shot of the Hub in all it's deathly glory.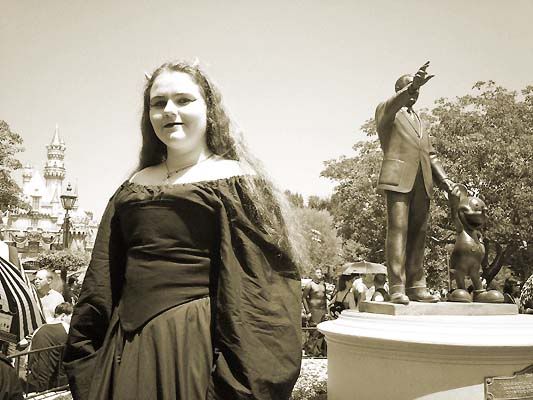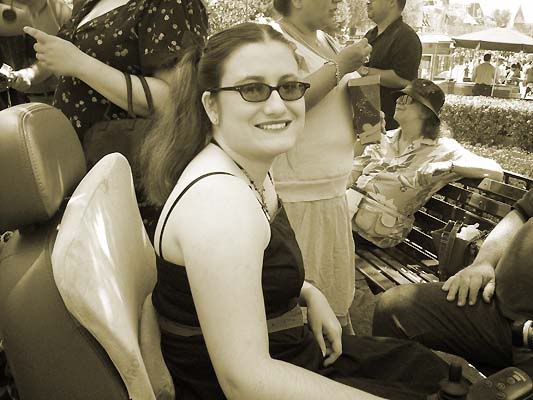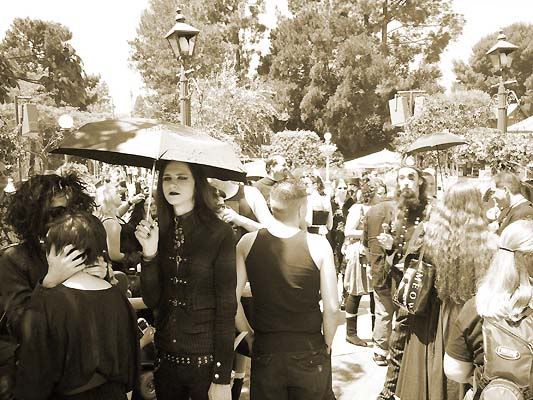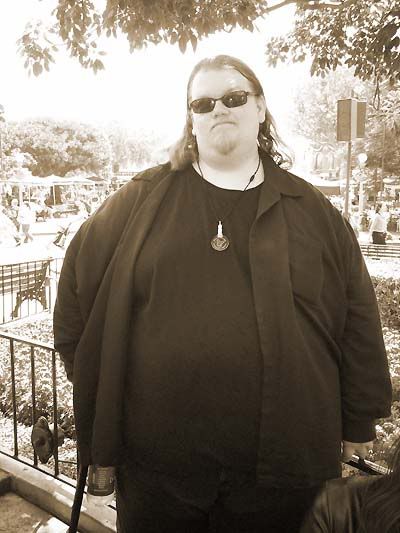 Soon the Goths migrated to the front of the Castle for the BIG BAT DAY PIC. WOW!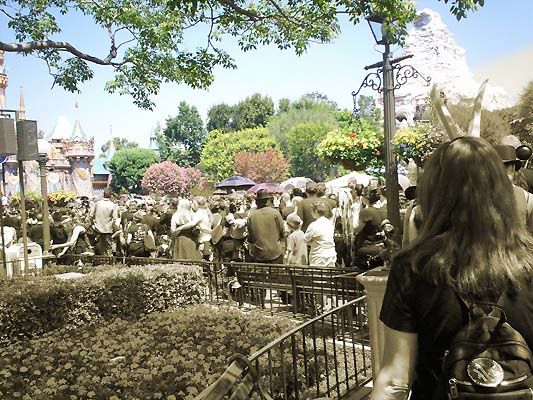 A see of Black.
After afew goodbyes...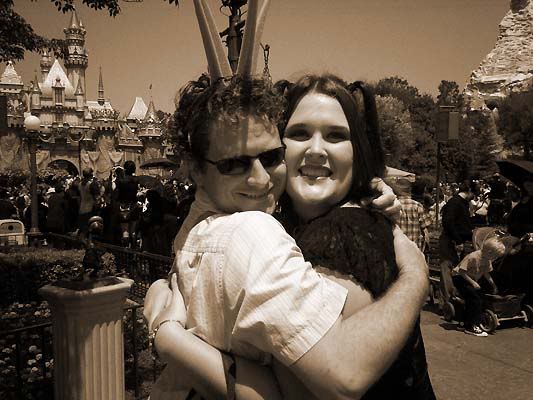 Fishbulb and RoseRedAngel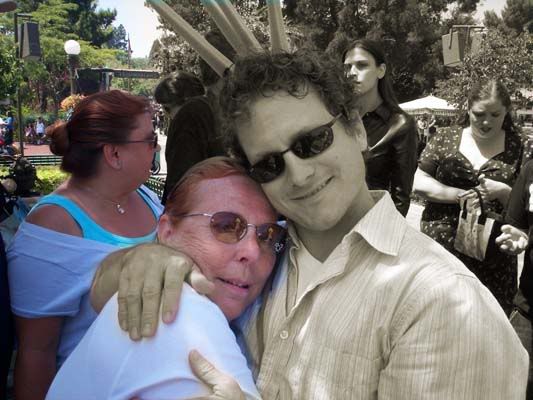 JudiMouse and a still goth Fishbulb
... Al decided upon the Jazz Kitchen in Down Town Disney as his Birthday Lunch Location.

Jack Sparrow crossed our paths as we headed down Main Street.
We migrated out of Disneyland and headed down.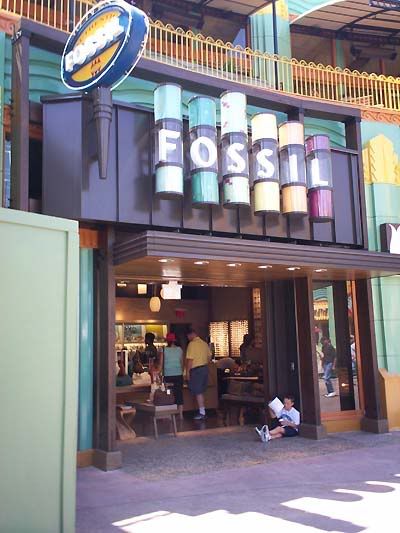 The newly opened Fossil store.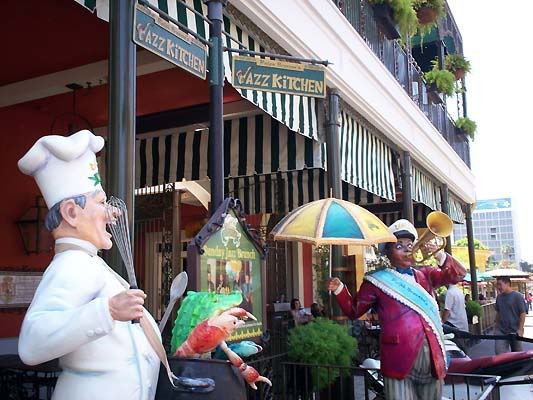 Ralph Brennan's Jazz Kitchen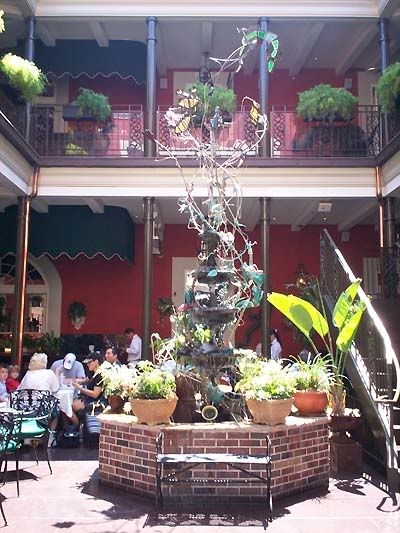 After a bit of a wait, 22 in our party (YIPES!) we were seated, together, in the main dining room. COOL!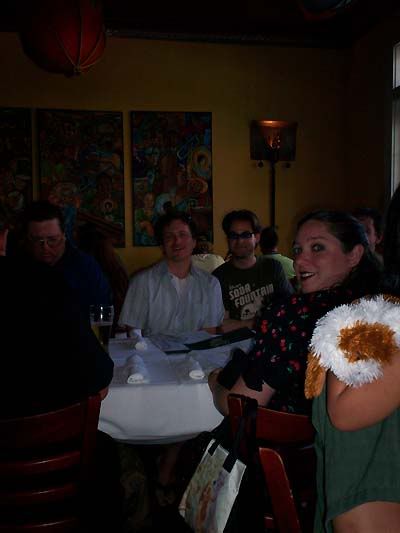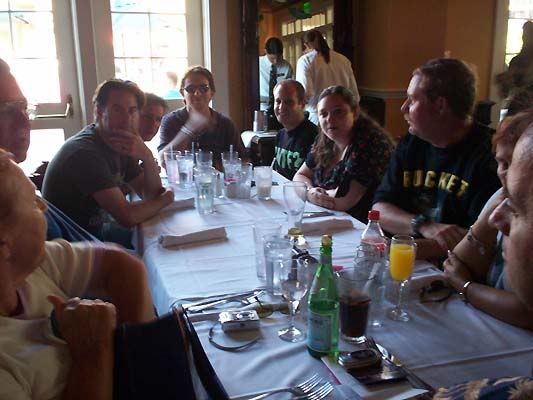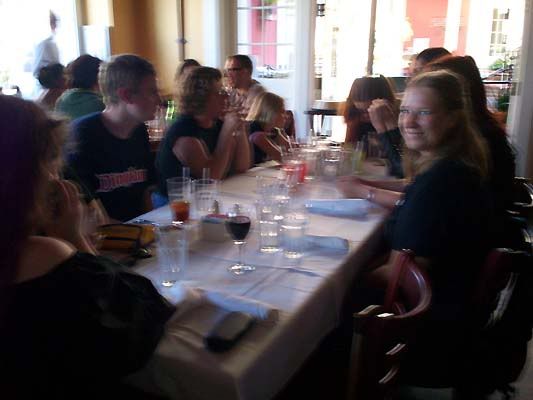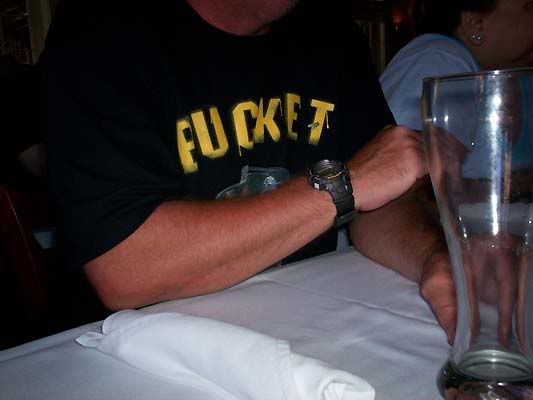 Darkbeer's Bucket Brigade shirt folds in an unfortunate manner.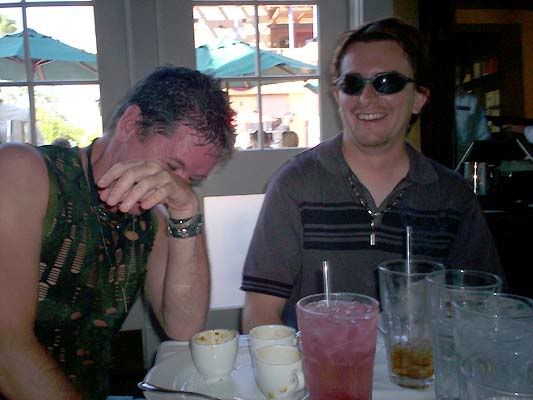 InnerSpaceMan and EvilMinnion chuckle at the shirt



The band sang happy birthday to Al, and I think
that, despite himself, he really enjoyed it.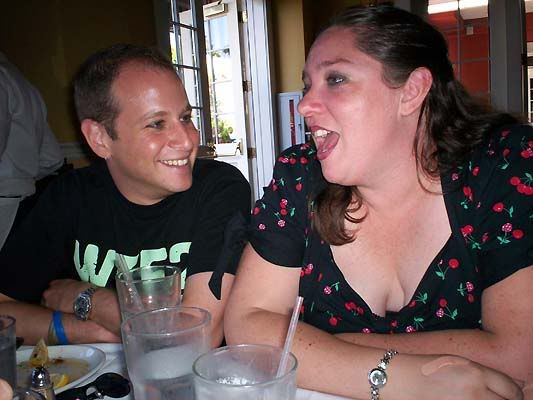 We had LOTS to drink.
We all ate, and drank and wished our own Al Lutz the best of Birthdays.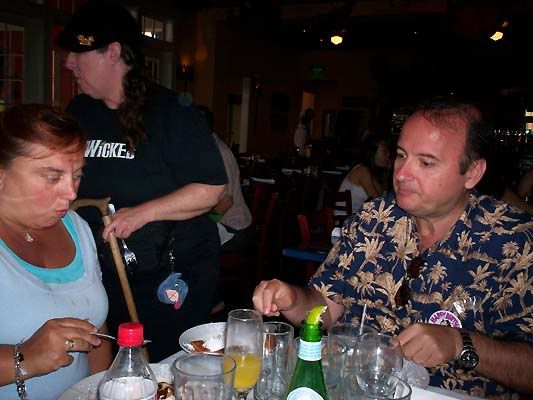 THANKS AL FOR THE FABULOUS DISH!
After the meal we headed back on the tram and were greeted by an escalator that decided to stop working for the day. FOR GOD'S SAKE! IS IT THAT HARD TO KEEP THESE THINGS GOING?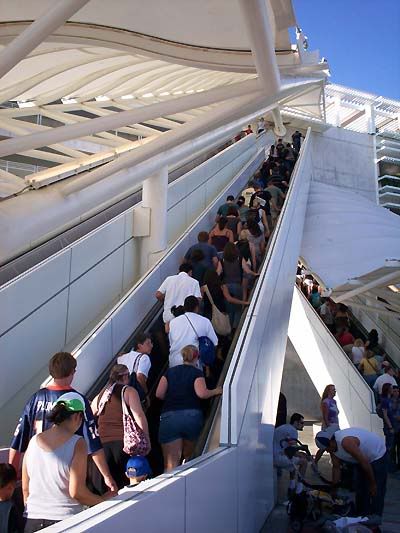 I have never seen escalators break down or get shut off with such frequency. Step up to the plate for crying out loud Disney and fix this. All of these people are a lawsuit waiting to happen if they have to climb this far up broken escalators with jagged edges. Why don't you just build a staircase out of broken glass?!?! That, at least, would be as dangerous but not break down as often.


(Breathes)

okay better now.



Happy Birthday Al, and Happy Bats day to all!!!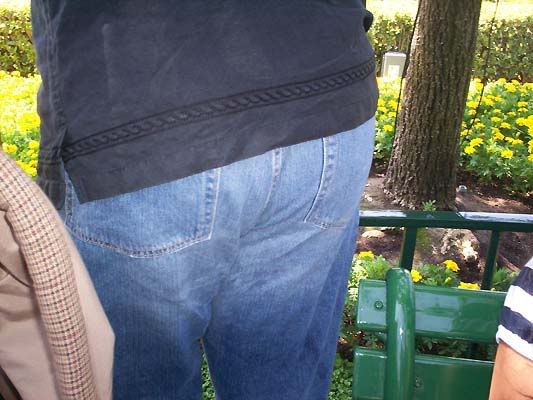 The End