Well well well. Today was a HUGE HUGE day. Our favorite witch, Witches of Morva flew into town with his friend Patty and we were to meet them for lunch at Ariel's Grotto. Dusty and I made it to the structure and got parked on Donald in a CHOICE spot.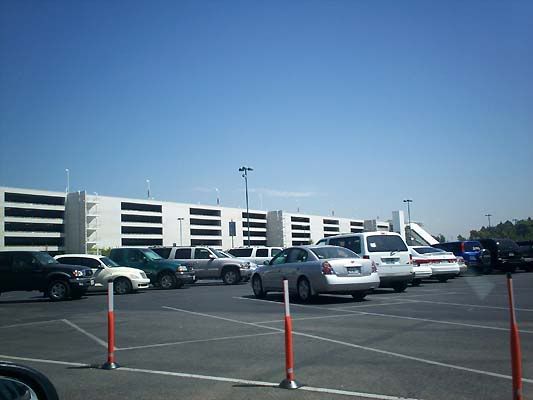 We got to the Tram loading area and there was a HUGE back up.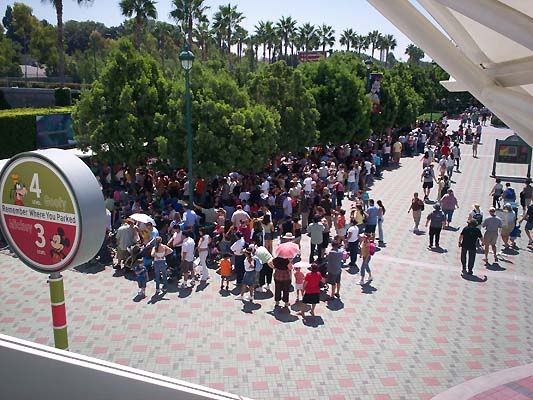 Bummer. At least they had the escalators going. So we waited. After waiting 15 minutes for just 1 tram to make a dent in the crowd, we finally made it on a second pickup run.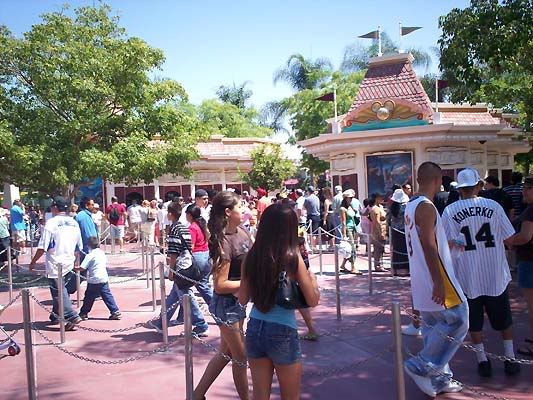 We got to the esplanade and past the ticket booths. The line to get into the park was moving very slowly too. Stupid Labor day weekend. Dusty suggested that, since it was already 12:30, we should just head into DCA for our 12:50 reservation. I, however, demanded to get a Fast Pass for Space Mountain. So we phoned our group (By this point we had missed the meet totally) and told them we were on our way in.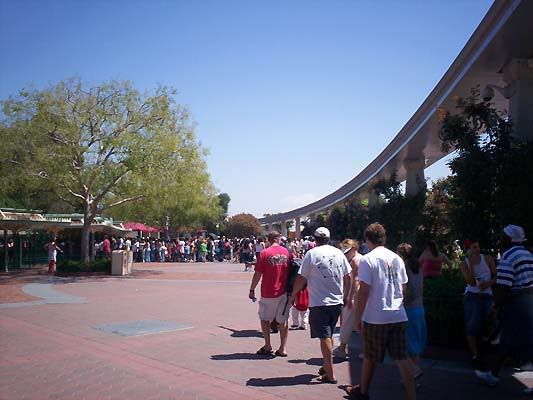 Dusty and I both darted up Main Street and ran smack dab into our group!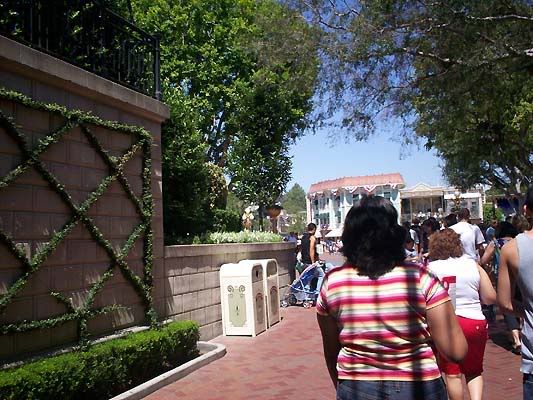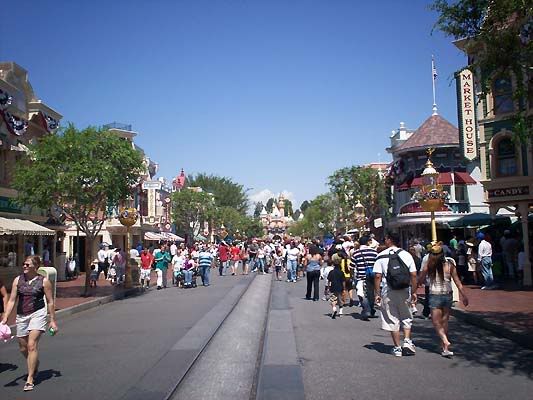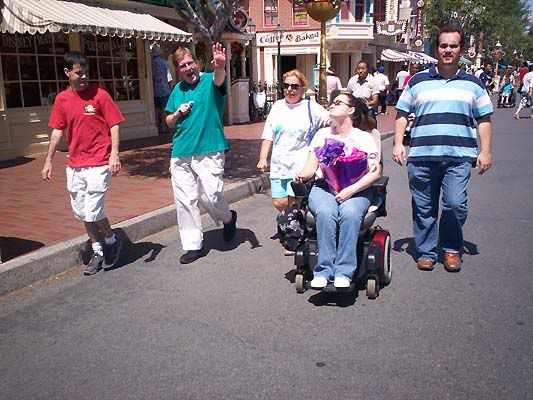 Mr.MainStreet, Withces of Morva, JudiMouse, Crazylegs, and SocalJoeyB met up with us and had already gotten Space Passes for Dusty and I (TOOO COOOOOL!) So we headed out to DCA and to out Lunch for 10 people at the Grotto.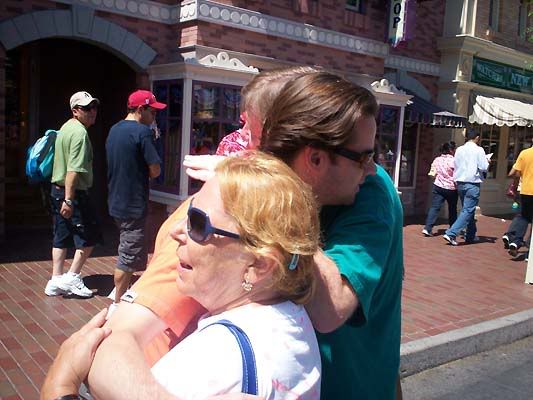 Dustysage shares a hug with Judimouse and Witches of Morva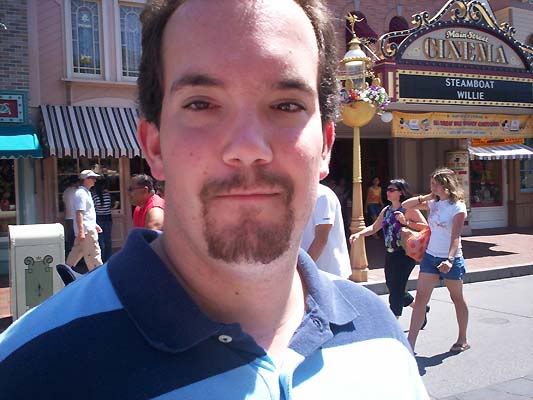 SocalJoeyB says hello!



On our way out.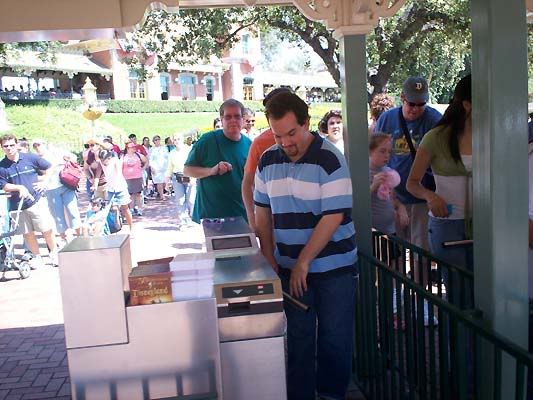 SocalJoeyB grapples with the turnstyle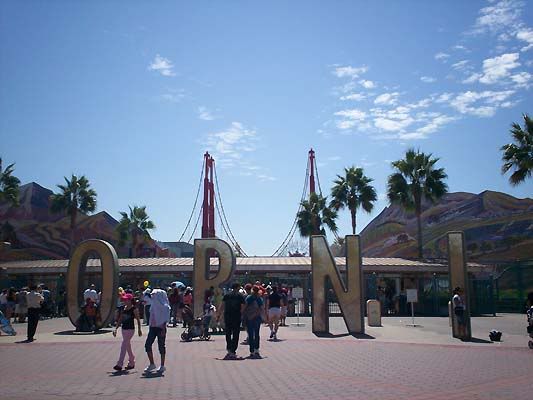 Hardly a line for DCA and yet it was still slow goin' getting in.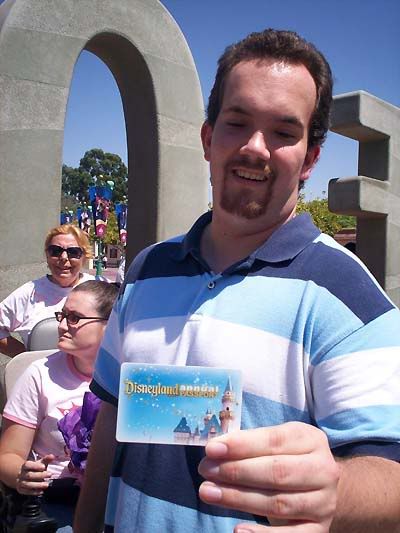 SocalJoeyB shows off his unique AP



Witches of Morva got injured somehow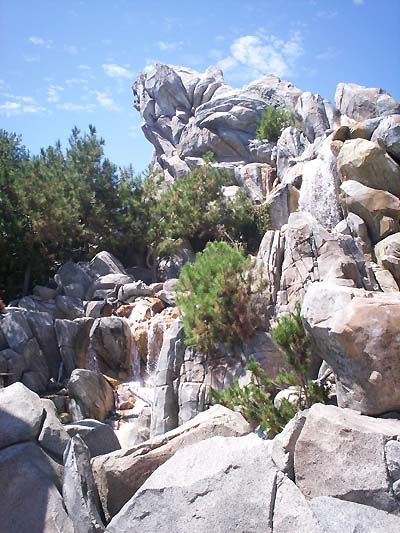 Grizzly peak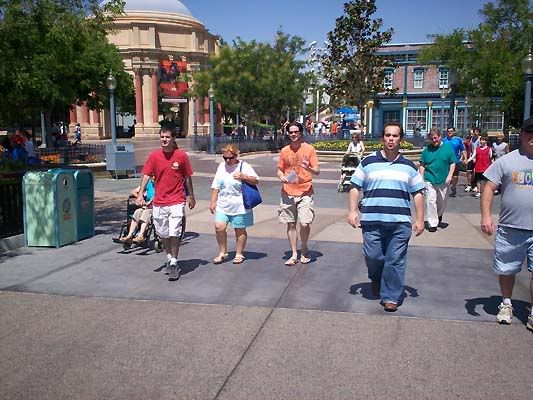 We trudged further in the heat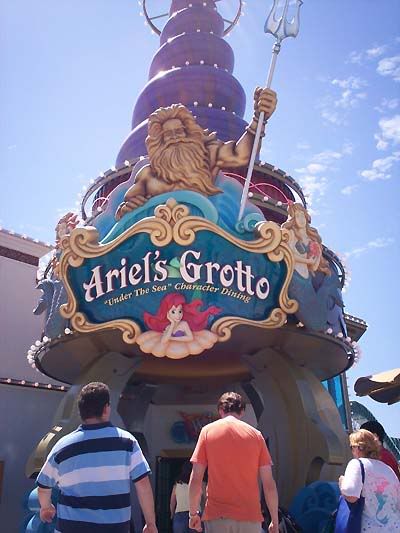 WE MADE IT!
We got there and Patty, WOM's hag, was there waiting.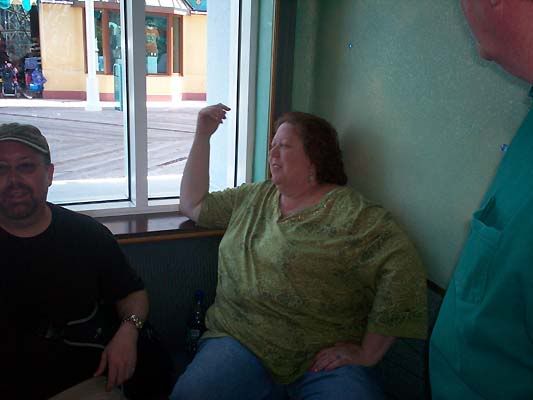 Patty is wonderful. The group grew. The staff at the grotto were SUPER acomodating and quickly made room for our group that now numbered 18.

Darkbeer busts in on the scene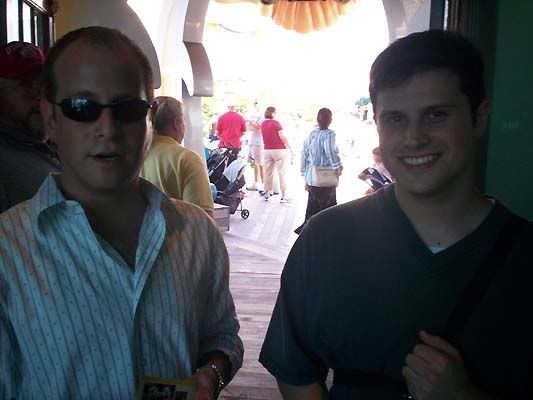 Chernabog and Almondot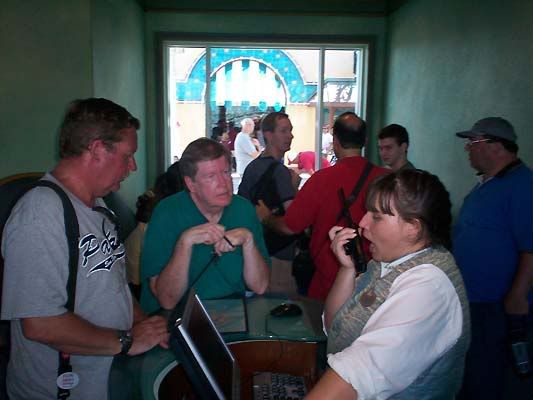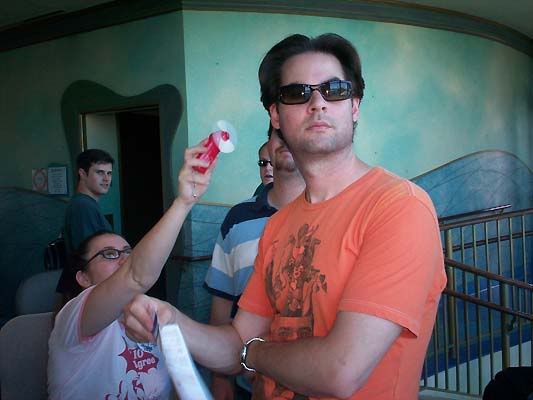 Crazylegs tries to keep Dusty cool in the hot lobby
We made it downstairs to our table and I got sat in between canopes.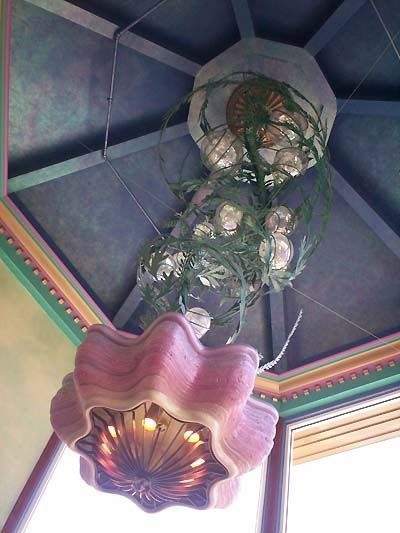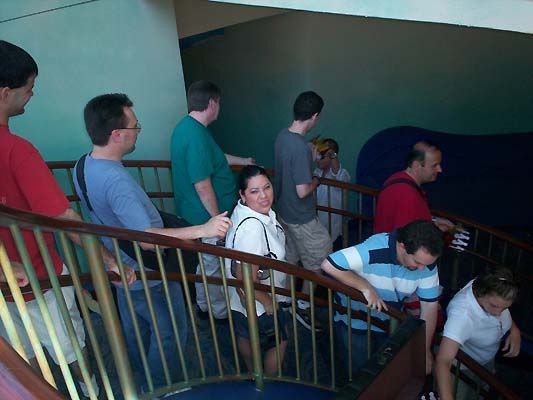 Mickey'sGirl gives face to the camera
It was VERY VERY HOT.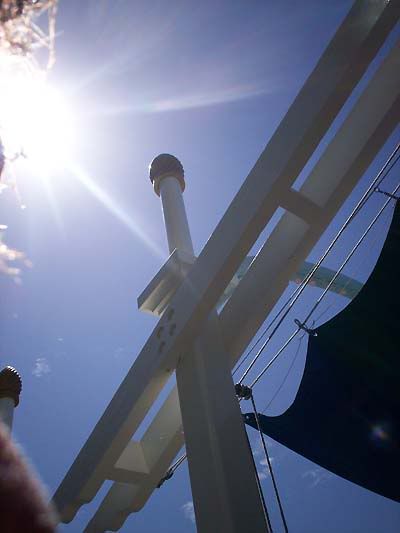 Dusty and I baked. The Princesses came out and greeted our HUGE party. TOO FUN!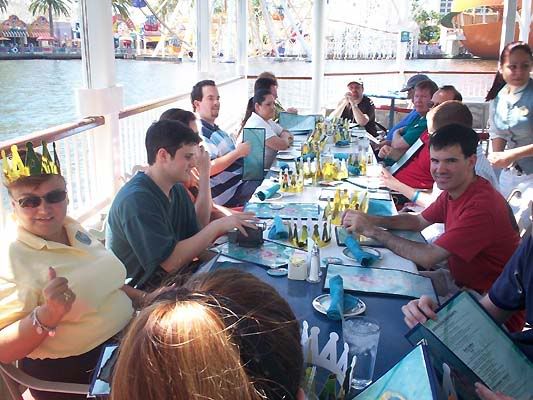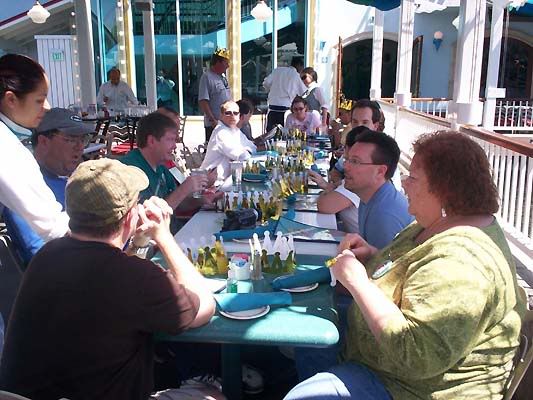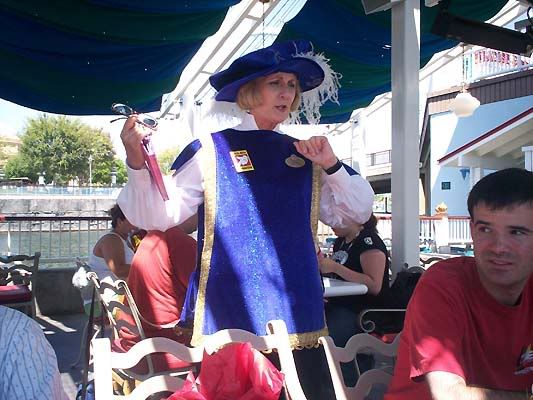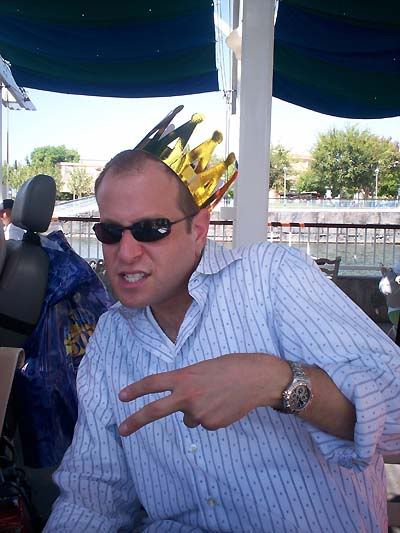 The new queen throws a sign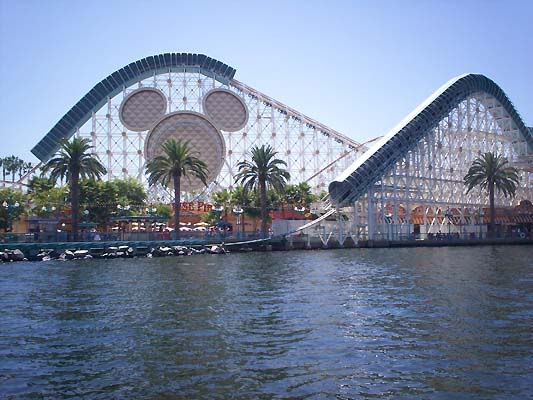 The view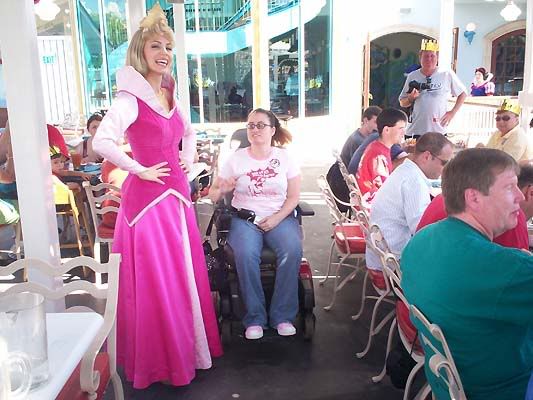 Aurora came out to say hi!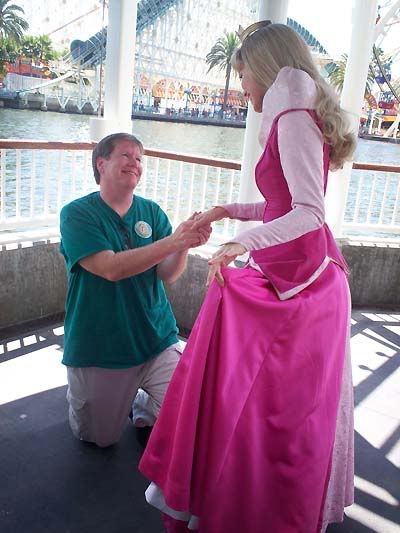 Withes of Morva made a rather rash move with the princess.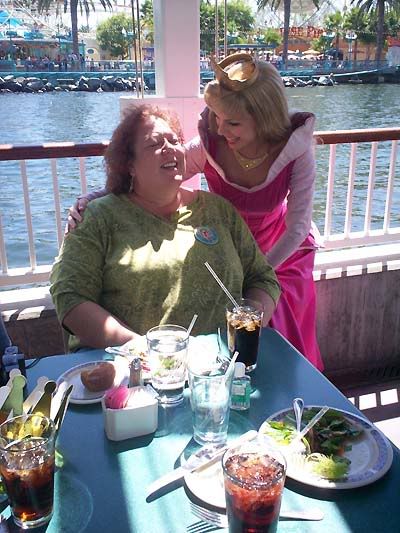 Aurora said hi to Patty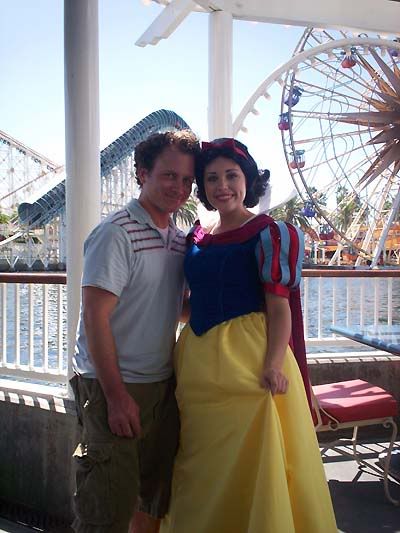 I love me some Snow White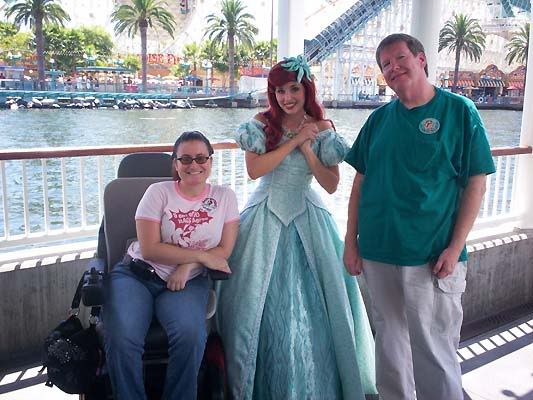 Ariel CrazyLegs and WOM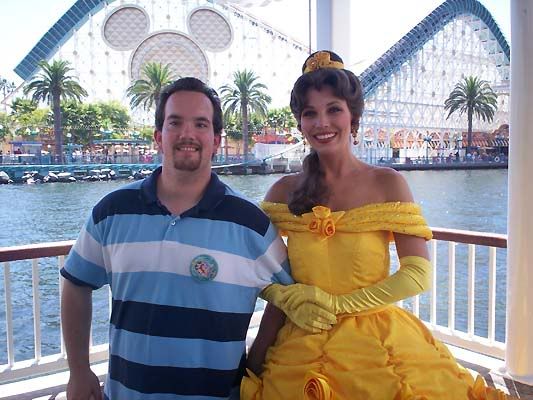 SocalJoeyB and the LOVELY BELLE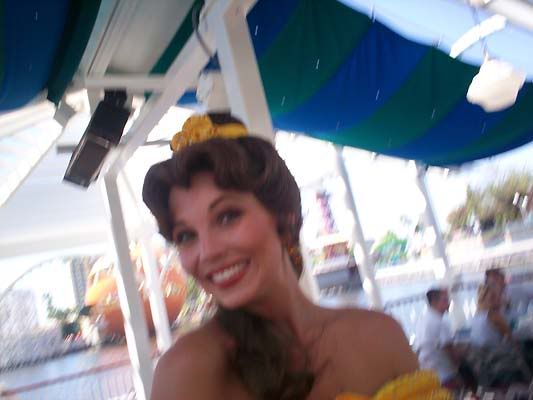 Hey Belle "CHEESE!"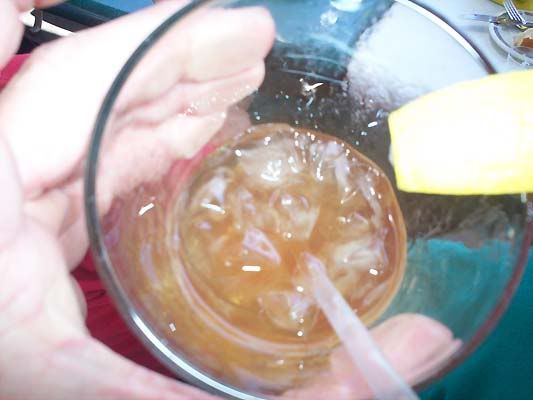 Then I found a gnat in my tea. EEEWWWWW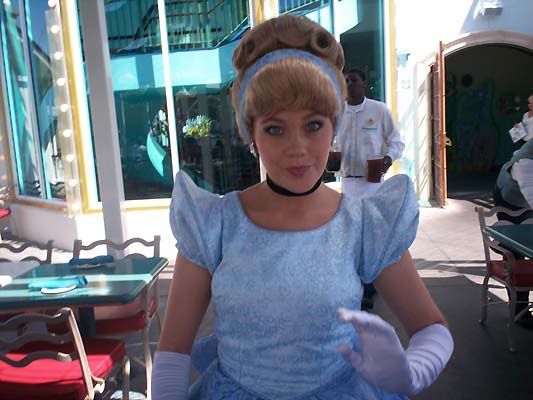 Cinderella came by to say hello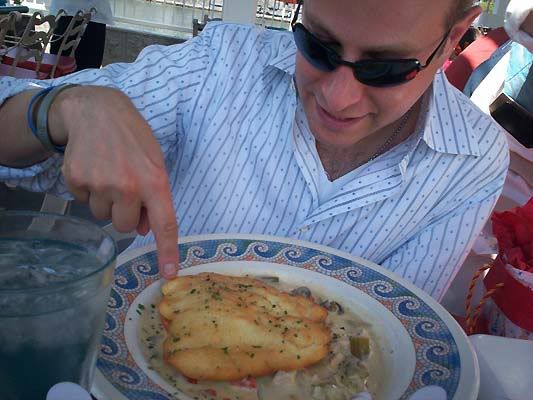 Chernabog's Chicken Pot Pie came and, well, it wasn't very Pot Pie-y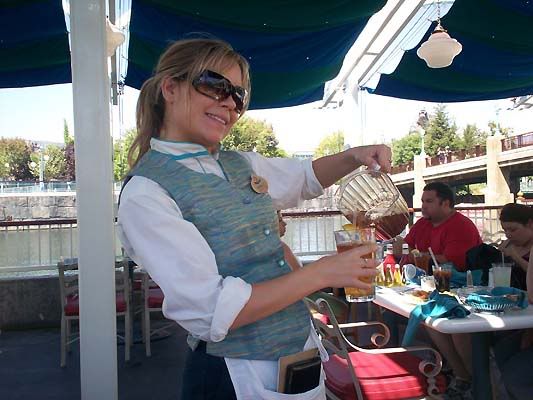 Our spectacular waitress solved my gnat in the tea problem and quick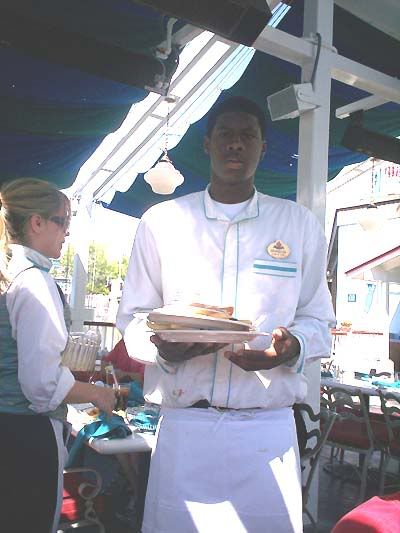 Brandon was on top of it too!



Al and his whad of sugar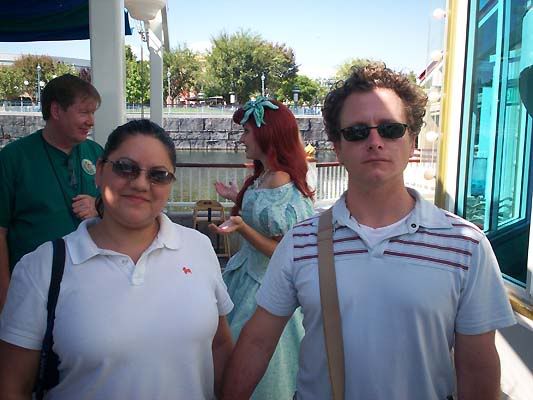 Mickey'sgirl and Fishbulb. New best friends.
The staff at Ariel's Grotto and the characters were just AMAZING. This was my second time here and for the price, the service, and the wonderful job the cast members did, it was well worth the $20.99.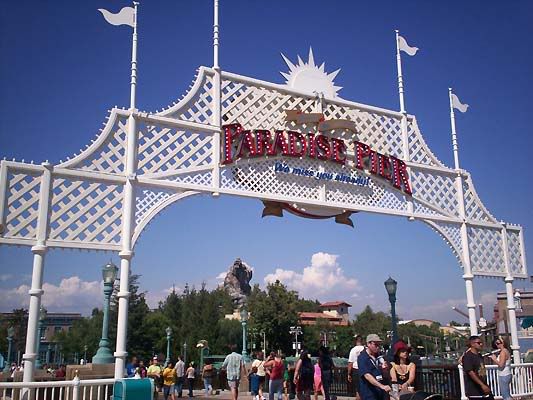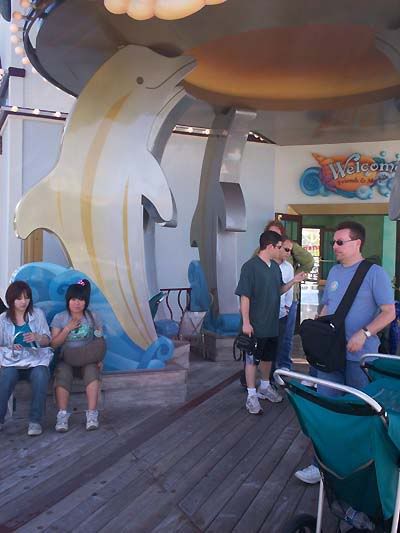 Totally stuffed our group now dispersed and headed over to the Monster's Inc Ride. Patty had never been on it. We were hot so we made a pit stop to play in the water at Flik's Fun Fair.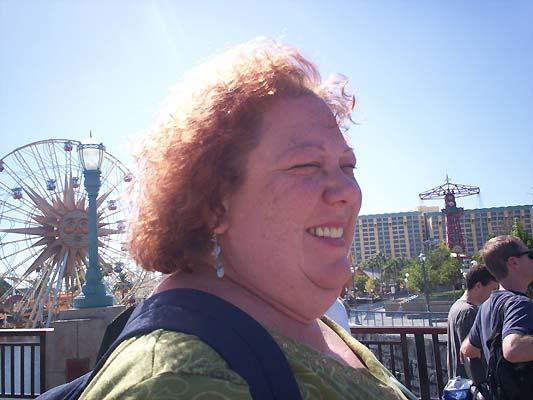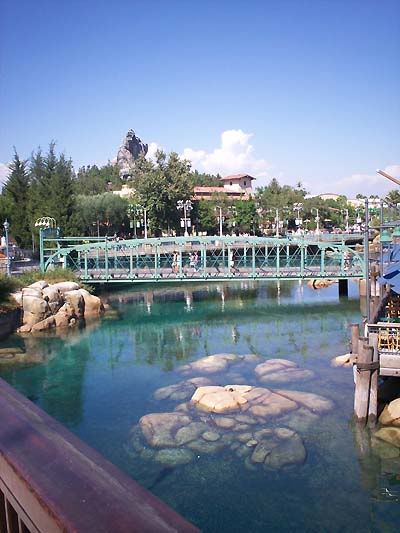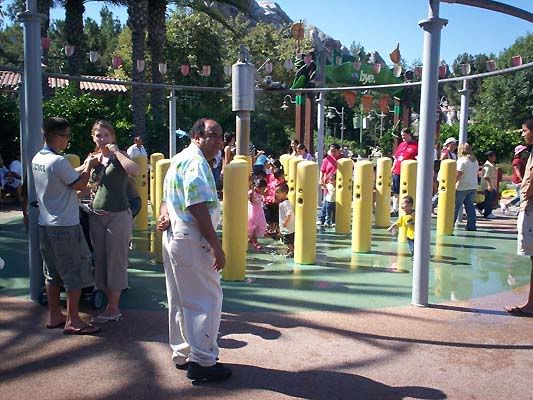 Water!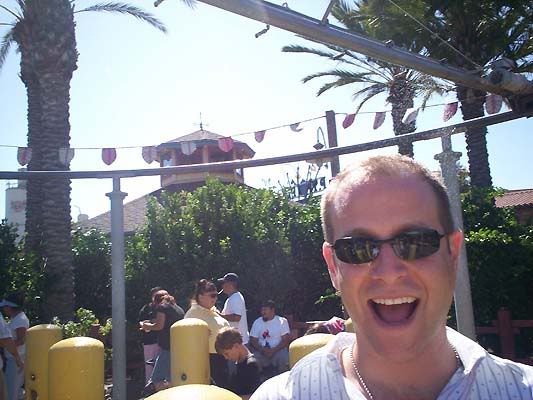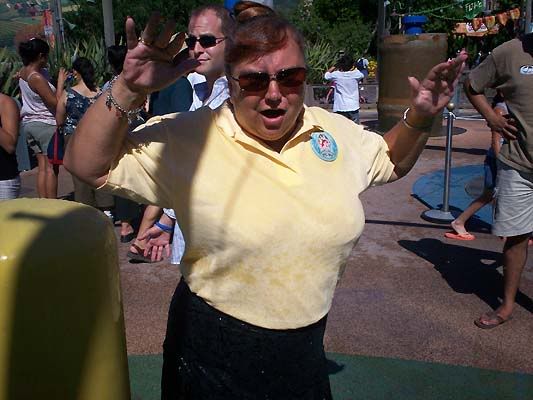 Deeogee's Mom getting a little wet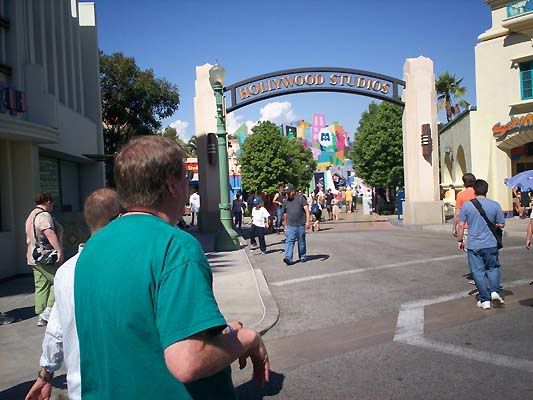 The line for Monster's was not that bad so we all, now 13 of us, got in line.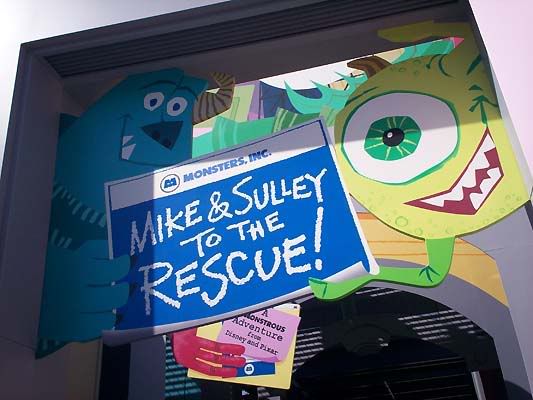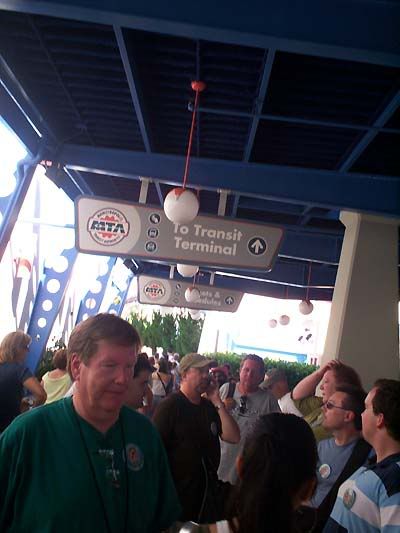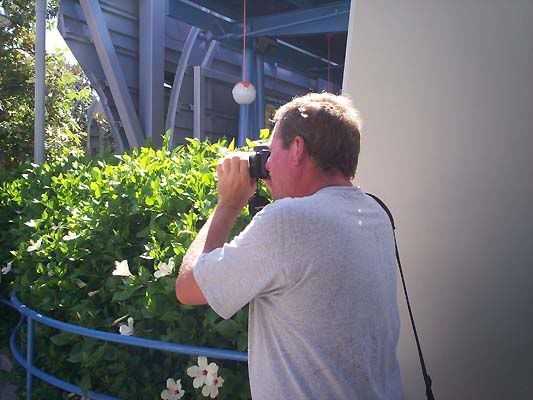 Hey guys, this is what it looks like when Darkbeer takes a picture!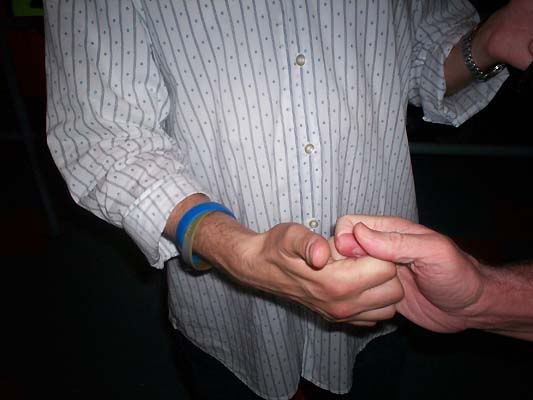 A thumb war broke out between Fishbulb and Chernabog. It wasn't pretty.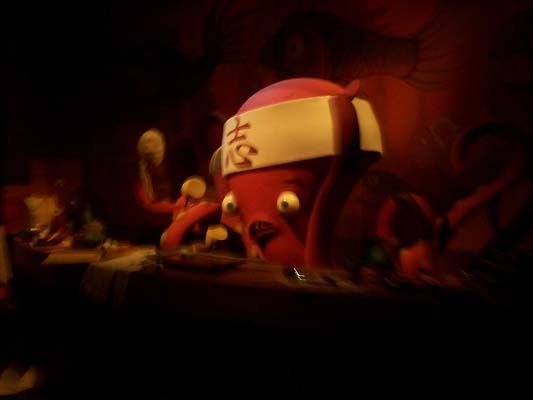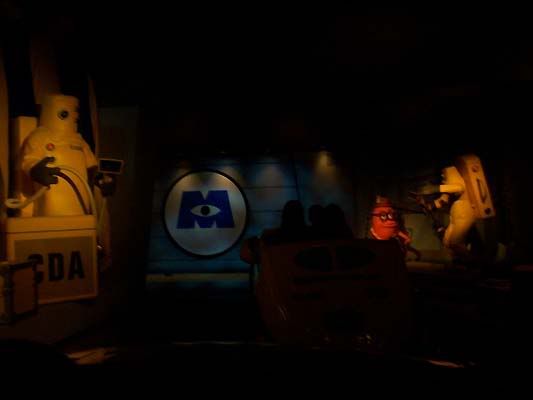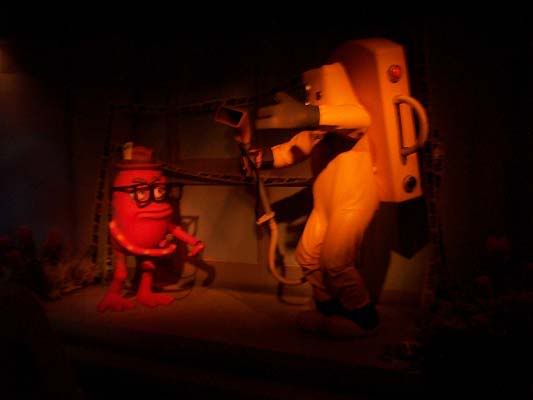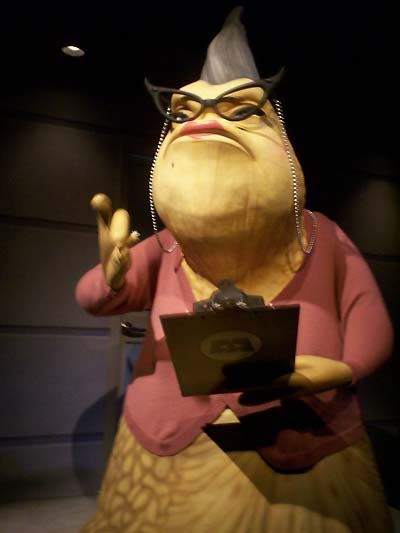 Well now it was time for Dusty and I to break off from the group. We were very hot and tired but still wanted to ride Space and poke around Disneyland just a lil' bit more.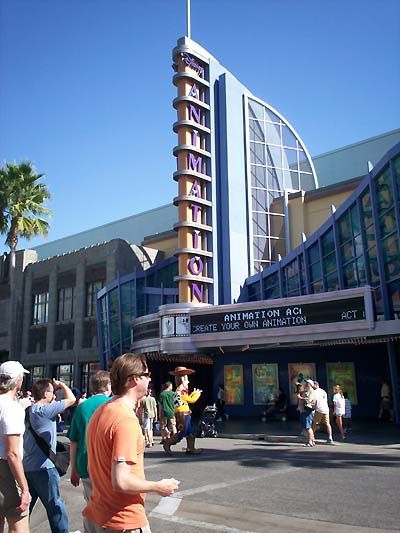 Dusty and I say goodbye as the group goes into the Animation building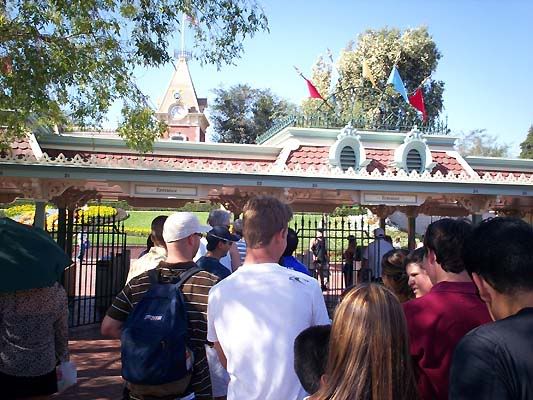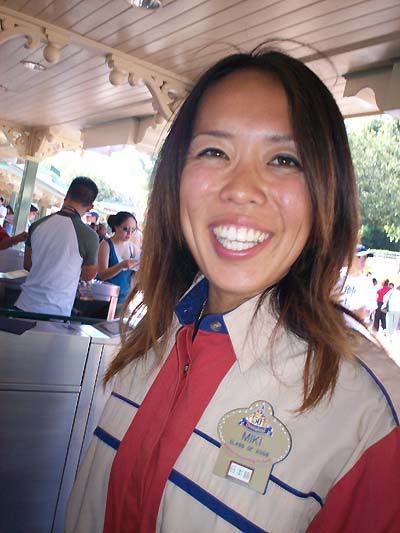 Hey look who was there to take our passes! MIKI!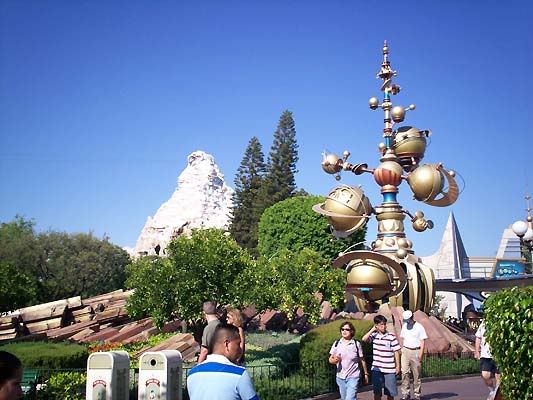 The Matterhorn and Astro Orbiter
Dusty and I, with our fast passes for 2-3pm headed for Space Mountain. (my 3rd favorite ride in the park)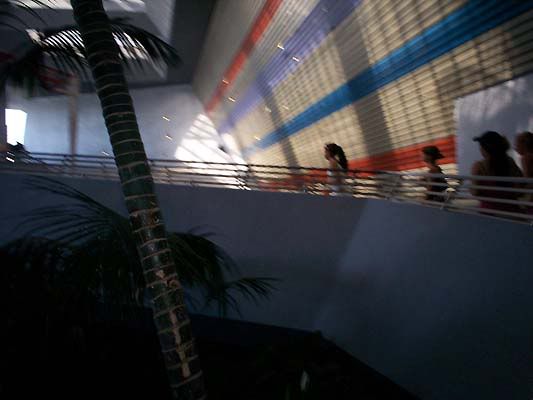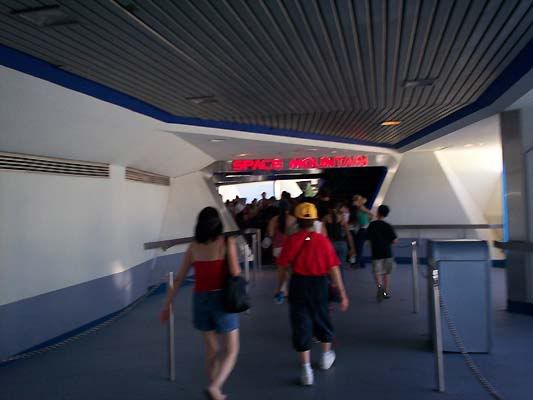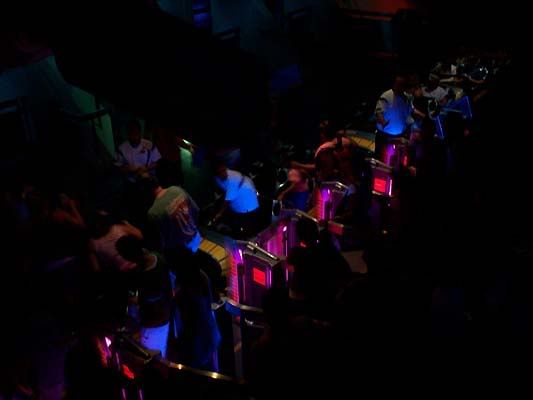 SUCH A GREAT RIDE!!!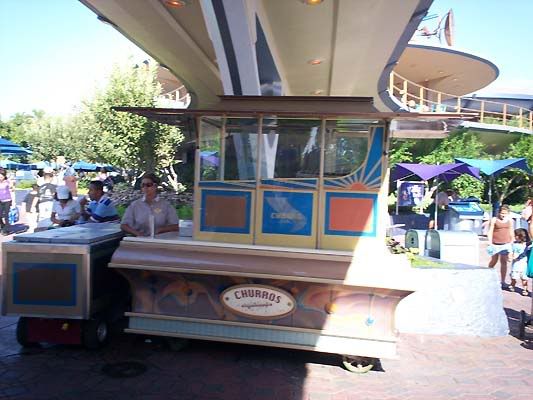 Hey the Churro-Vomit smell is back and more rancid than ever!
We then headed over to Fantasyland for a look see.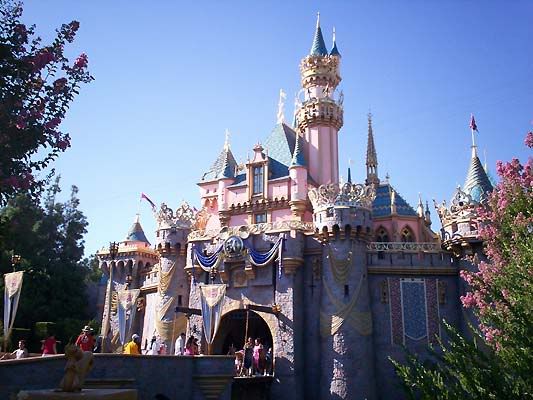 The Castle and it's soon to be gone decor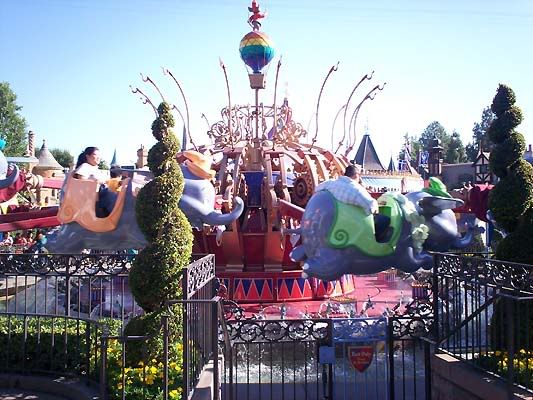 Dumbo and the spin of death!
Well, now it was too hot and we were both beat. time to go.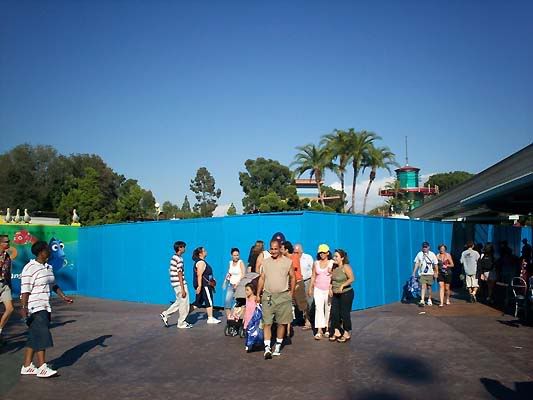 The construction walls keep expanding around the Lagoon.
But wait! We popped into the Main Street Cinema for a blast of air conditioning and a look at some vintage Mickey. It is so nice that this little detail of the park is still here to be enjoyed.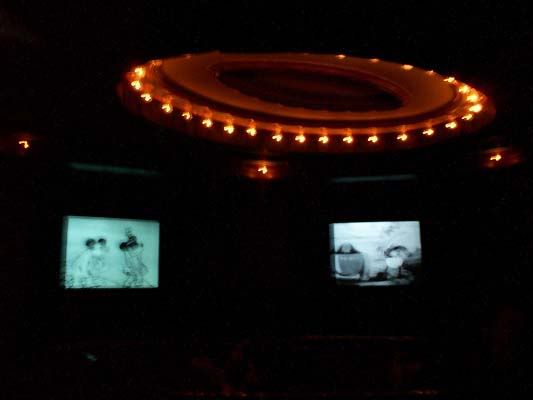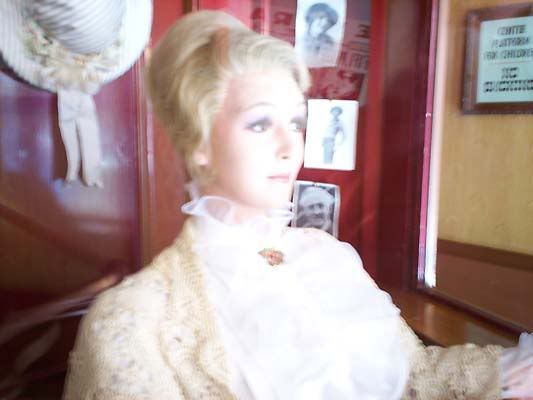 We made our way further down Main Streets shops and noticed the BEAUTIFUL new Halloween displays popping up in the stores.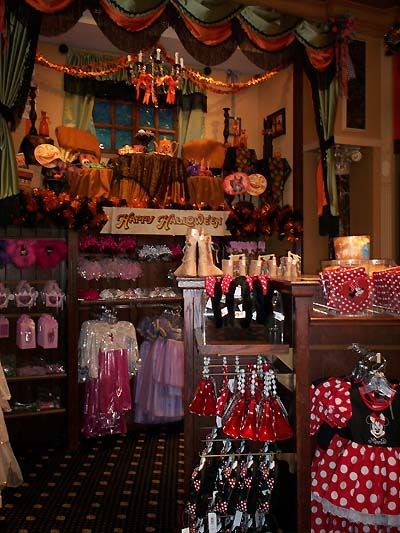 Next we went into the Opera House Foyer and looked at some of the displays.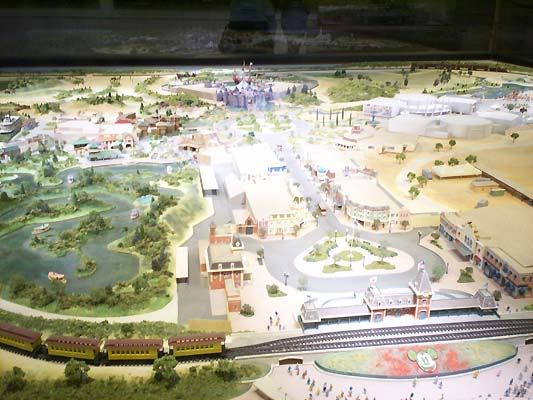 A beautiful tradition, the lowering of the Flag for the day, was in progress as we made our departure.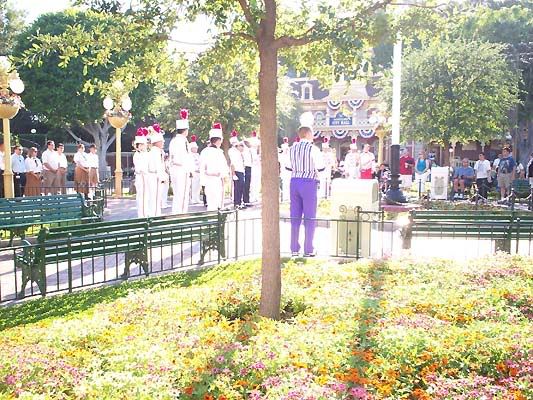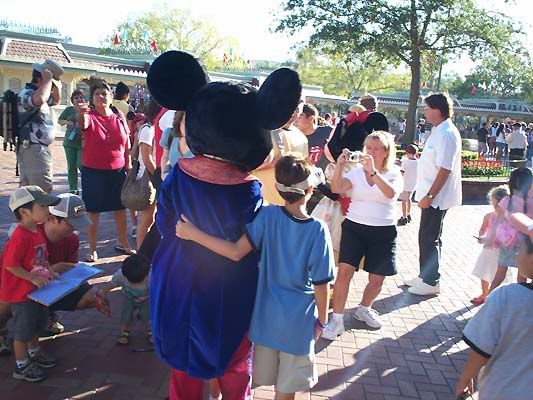 Mickey poses with guests as they exit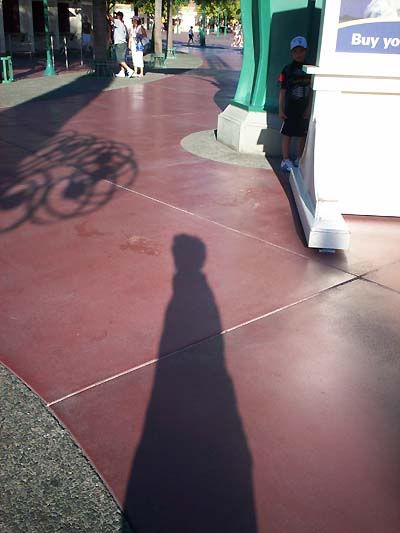 Ewwwwwww some kid barfed!
We boarded the tram and said good bye for now.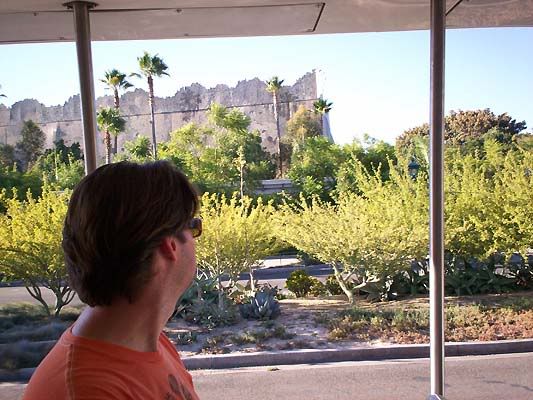 Dustysage looks on at the show building for Indy passes by
We were both SUPER hot, VERY tired, and ready to relax. This was a fun little trip to the resort. It was great to see Witches of Morva again and meet his friend Patty. She is FABULOUS! It was also great to finally meet Almondot. Nice nice guy.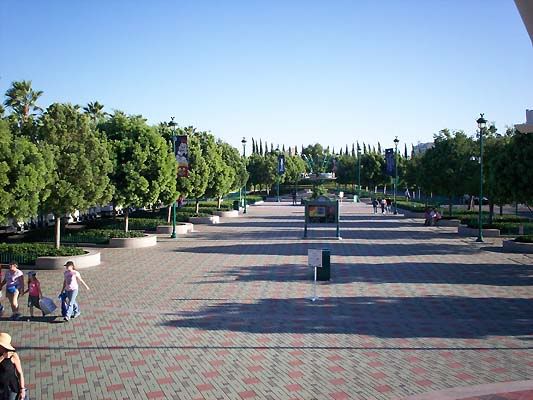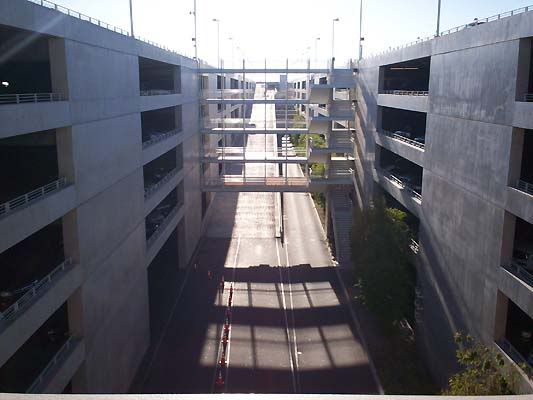 Well, until next time...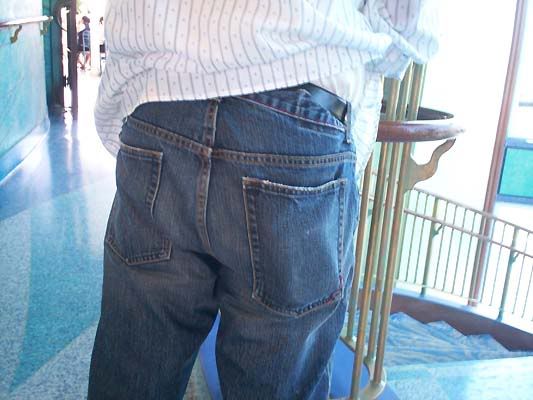 THE END!