Saturday Sept. 2.
It was a dark and stormy
night
morning when Lord Mesron and I left for the airport to catch a flight to the Happiest Place On Earth. For once we did not have to walk all the way to the end of the terminal to catch our plane, only half way. Thankfully there were no delays and we were soon airborne. Arriving at LAX we collected our luggage, made our way to the Super Shuttle and about an hour and two stops later we arrived at the Disneyland Hotel. After checking in and dropping off our bags in our room we headed to the park.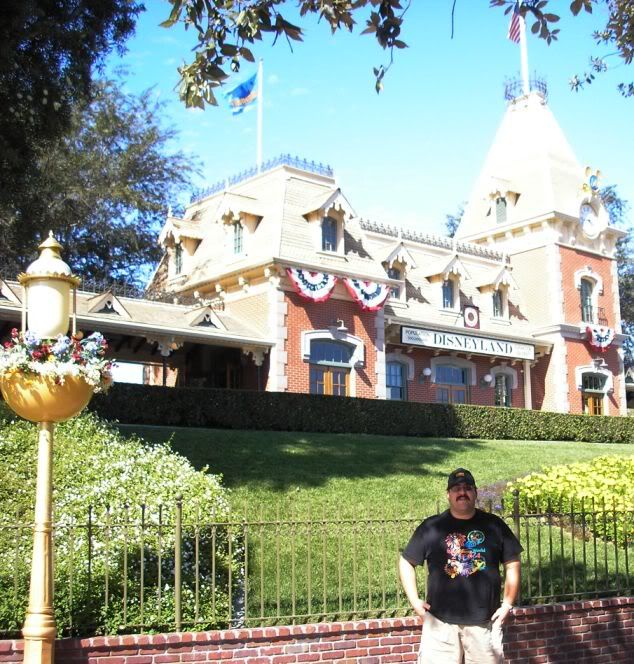 Lord Mesron at the entrance to the park.
We immediately started off towards the Enchanted Tiki Room and were right on time for the show. After this we went directly to the Jungle Cruise where there was only a 10 minute wait and 5 minutes of that was walking through the queue. While on the ride we saw these fellows having a rather pointed conversation.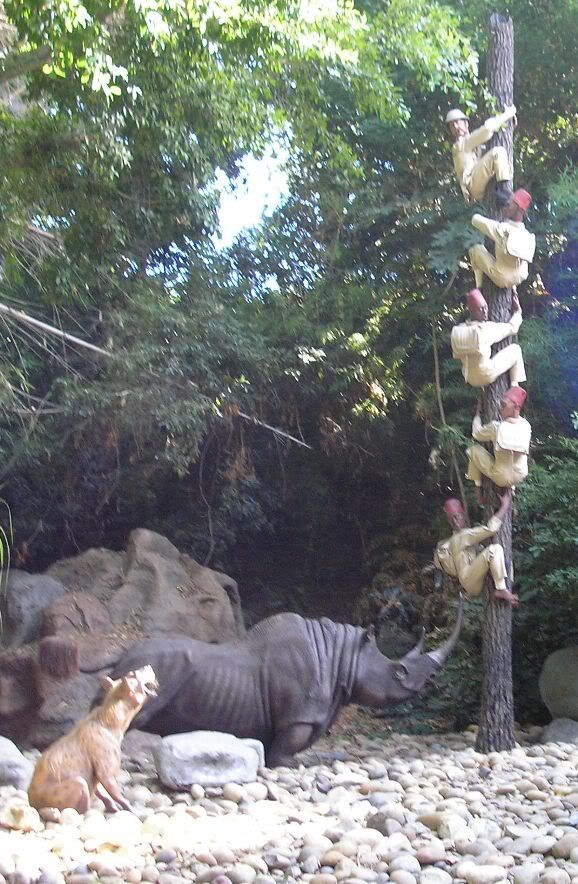 The rhino was sure getting his point across.
Apparently even the hippos were affected by the heat.
Yawwwwnnnn.
This next guy was enjoying his day just a little too much.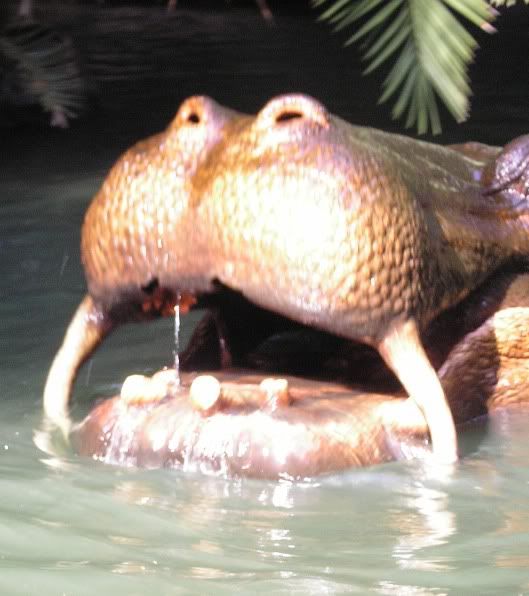 Burrrrrrrrrrrrp!
Meanwhile it appeared that these poor fellows were suffering from allergies.
Achoo!
And this poor fellow forgot to keep himself hydrated on such a hot day.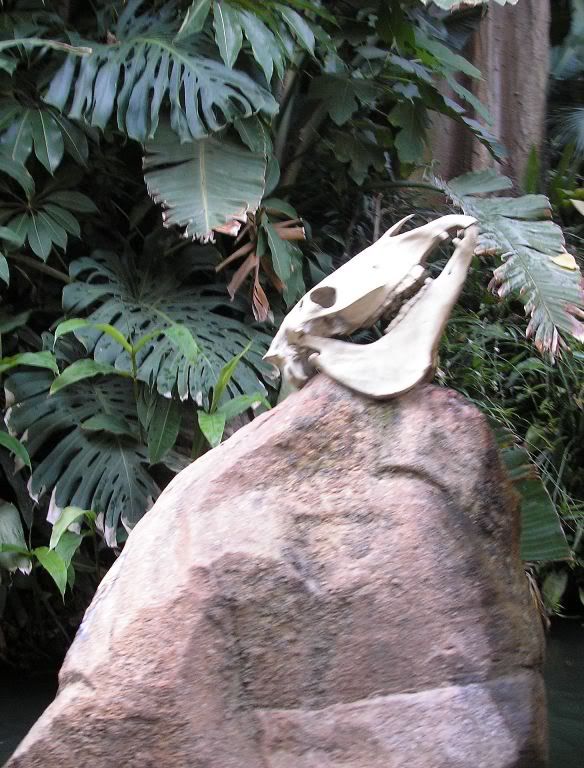 He looks dry as a bone.
All in all it was a great cruise. Now I'll let Lord Mesron continue.