So my little family and I headed over to the parks yesterday for some much needed R and R. (Bear with me as I am a total amateur with a camera)
Upon arrival we were herded up to the Goofy section of the parking lot.
Not sure why, the other levels were quite empty......but I digress. We headed down to the tram waiting area where some of the signs remain on display,
and then we were at the DCA entrance in no time.
Our first stop was GRR and it was a beautiful day for it. Not too cold, not too hot, just right (Goldilocks style)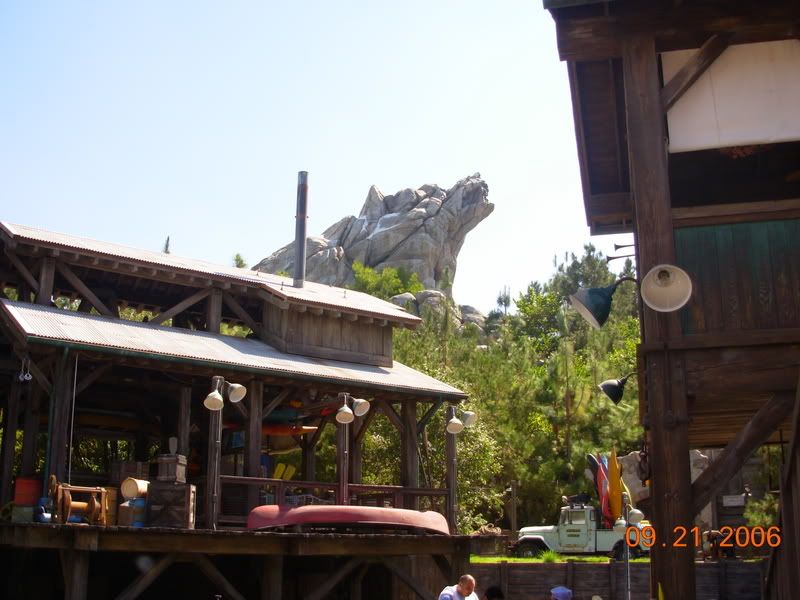 I think the bear looks like a wolf.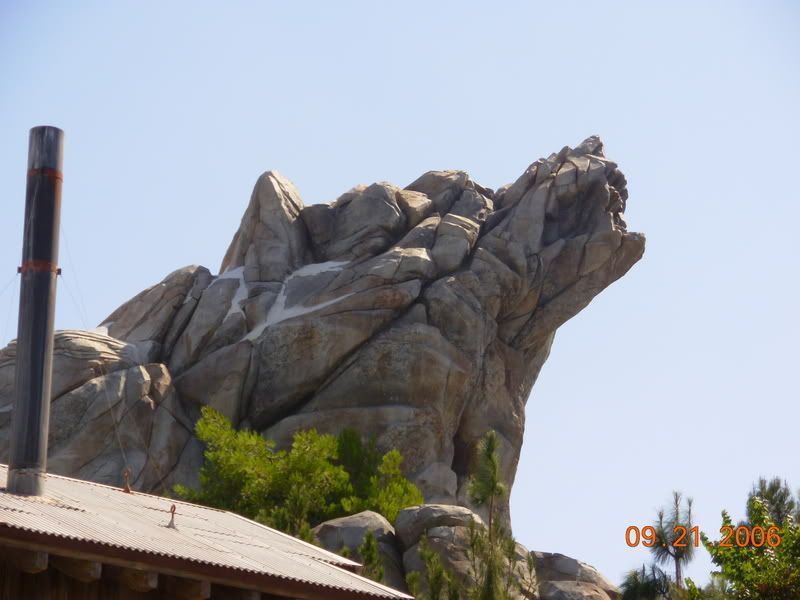 We walked through the Redwood Creek challenge trail,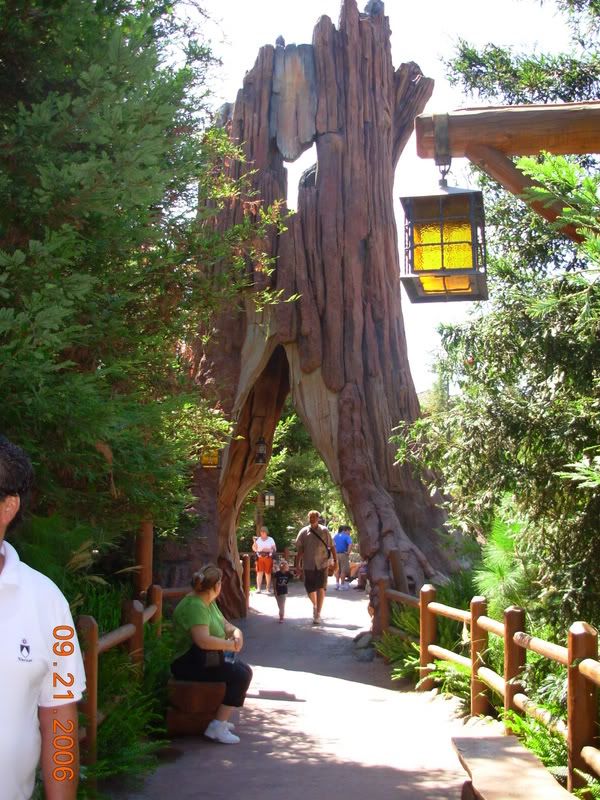 towards Golden State Park
Ah, no crowds! wonderful!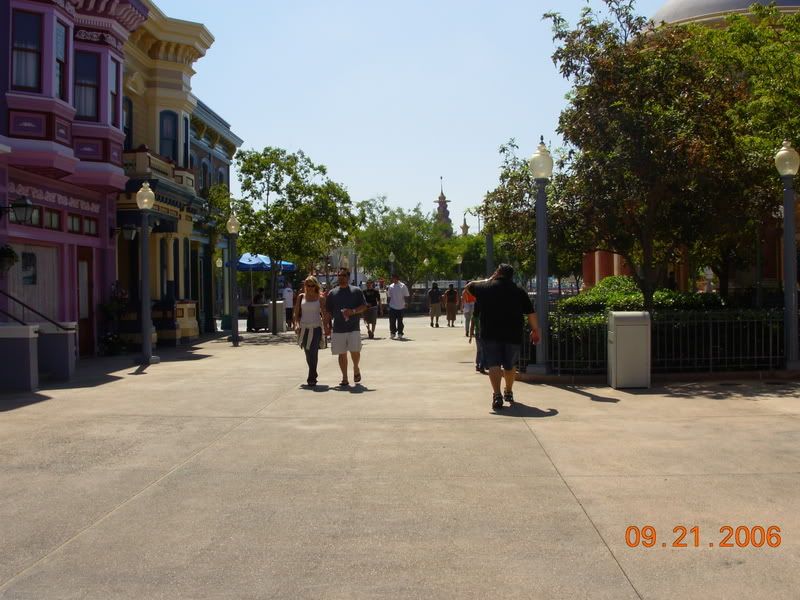 While strolling over to the Orange Stinger
we ran into some 'Cars'. (...get it? ran into? no? nevermind....)
While waiting in line at the Orange Stinger I got a shot of the Sun Wheel and California Screamin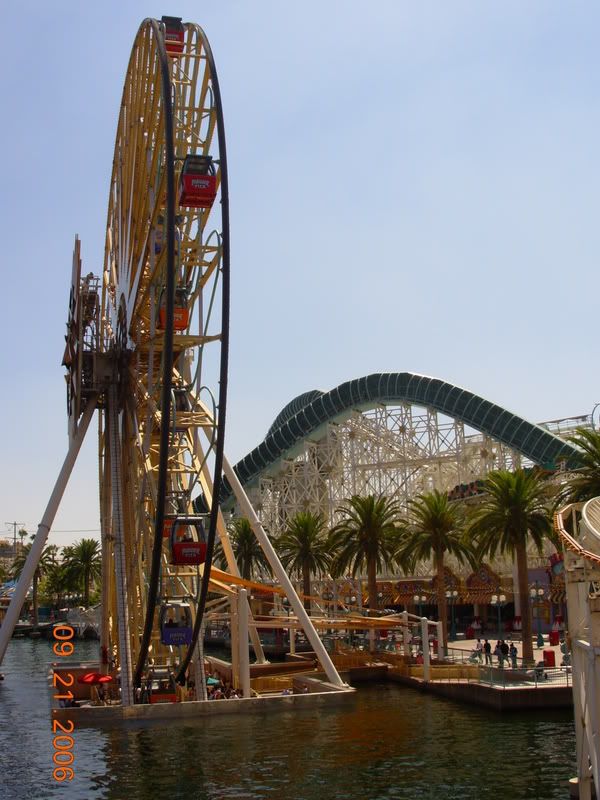 and then an action shot.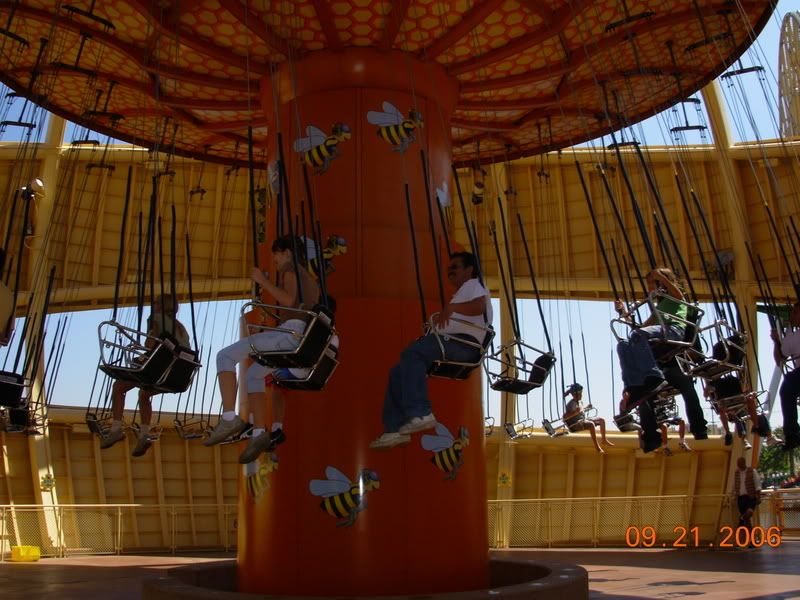 Mulholland Madness and the Dino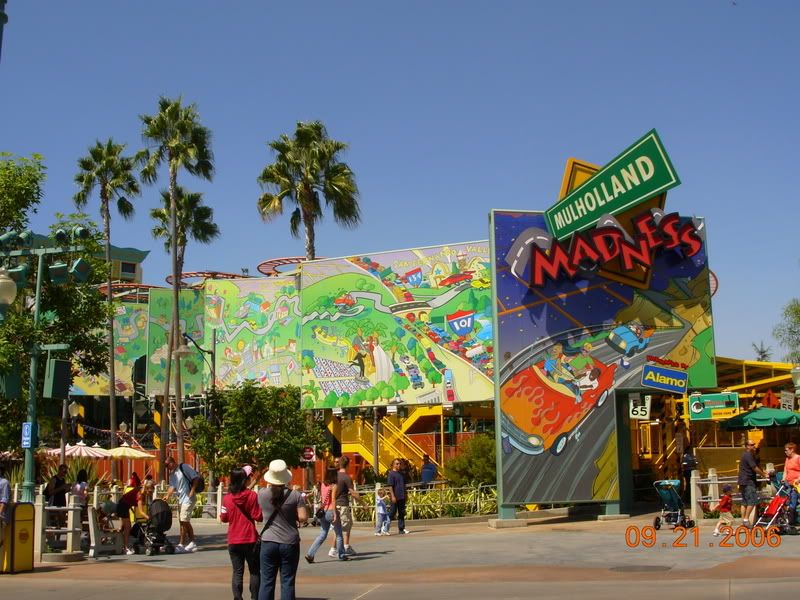 I couldn't resist getting this picture of 'Tow-Mater' with my DH and DD. His eyes are animated and I caught him just as he was looking at them.
No crowds here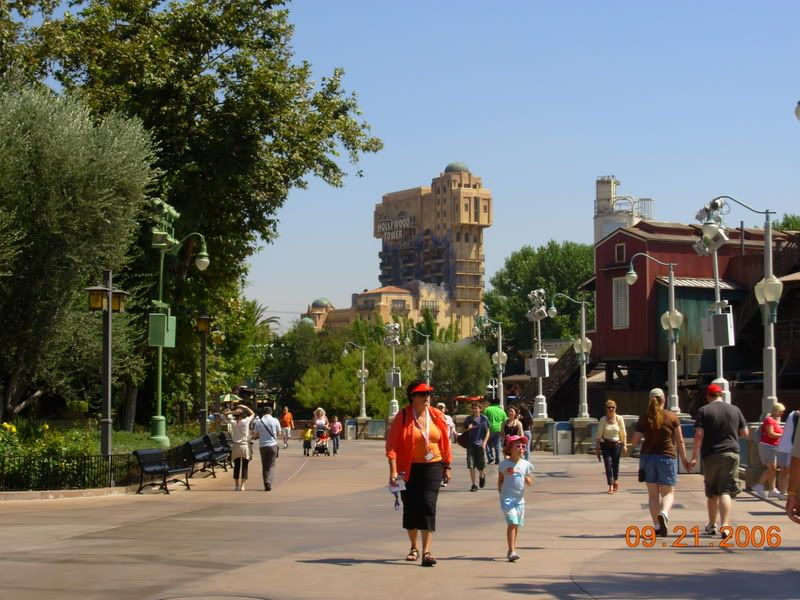 We went on the Sourdough bread tour, look it's Mickey!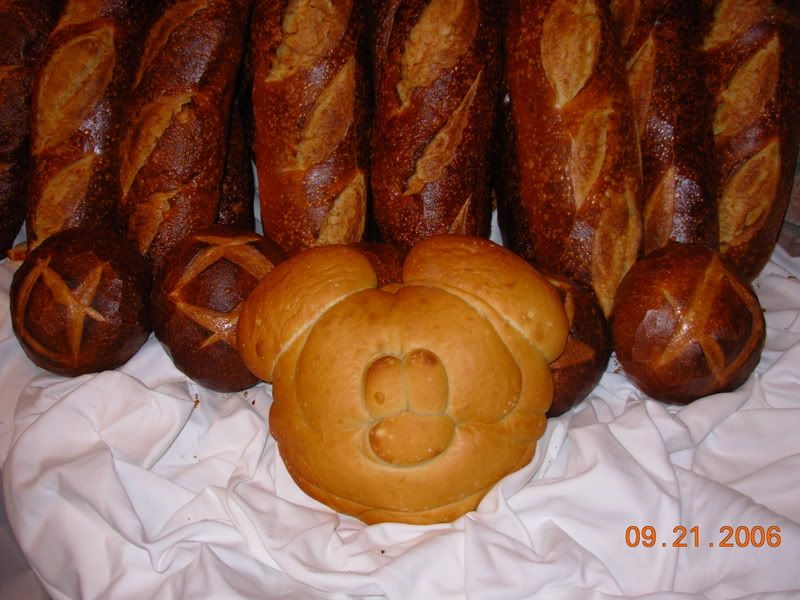 and the Tortilla place has some nice fall colors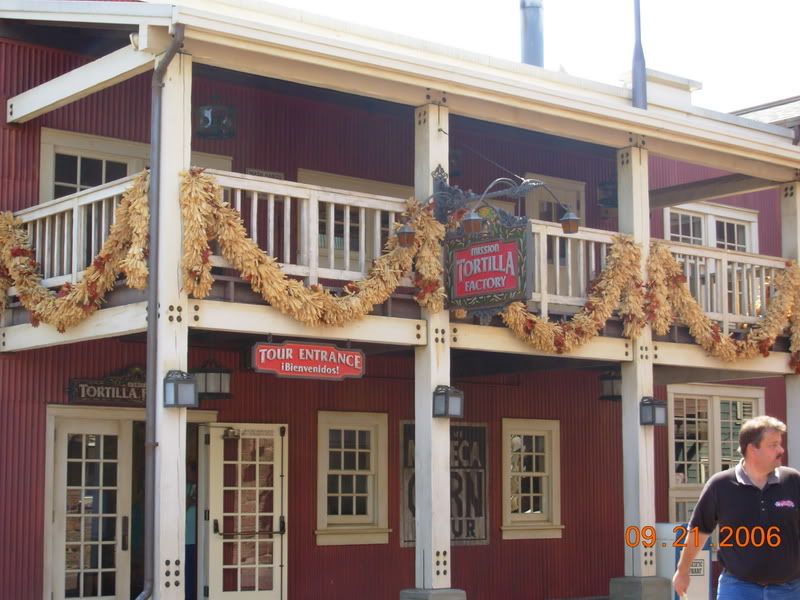 From there we headed off to Bugs Land. I love the detail here,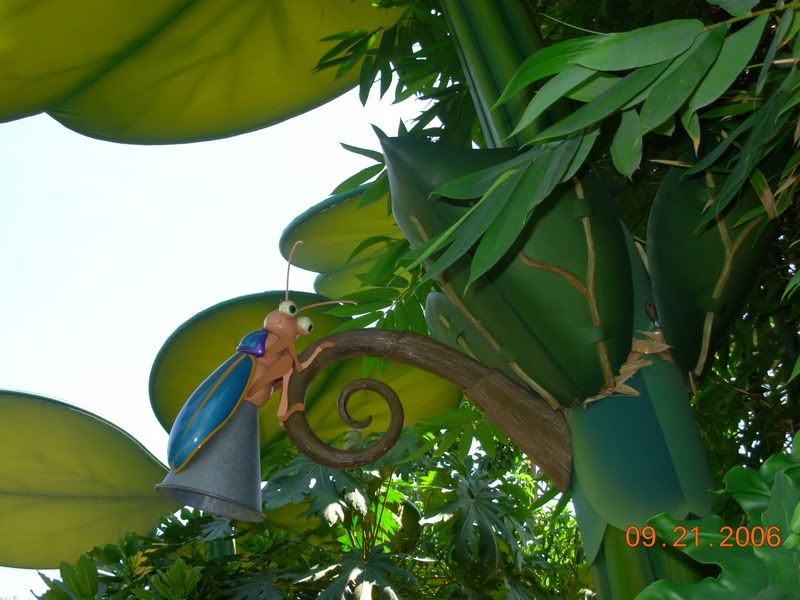 and then we went to see 'It's hard to be a bug', great show.
Here's my daughter under a dung heap, yuck, don't get to say that everyday.
Do you guys know where he is located?
After that we made our last ride at DCA Soarin over California. Sorry, no pics there but it was great as always.
After that we went over to Disneyland! (yeah! crowd cheering)
Our first stop, the Halloween costume shop, great vintage decorations
Next was Pirates of course, welcome aboard Cap'n Jack Sparrow!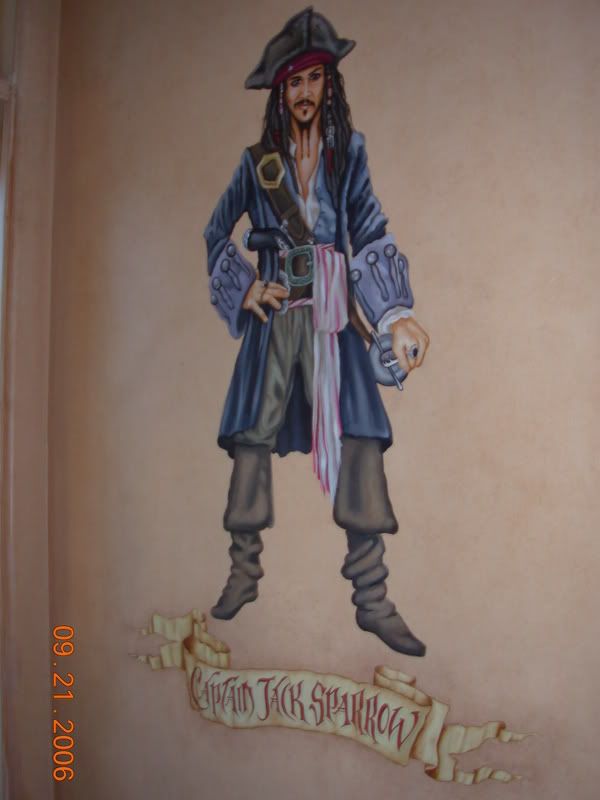 Indiana Jones was a fastpass and may have been the longest line of the day at about 15 minutes. (definitely not a complaint)
This time it felt a bit stronger than on other trips but then again we did get front row but the rat room didn't feel any different.....As we exited the Indy area we stopped in front of the Monkey God to greet the "Jungle Cruisers" and we greeted them in grand monkey style, scratching our heads and such. We got a smile a out of everyone onboard. =)
Still couldn't find crowds at this park either.
Here I am with my daughter Jackie, and Hector, a wonderful family friend.
Got some shots of the castle crowns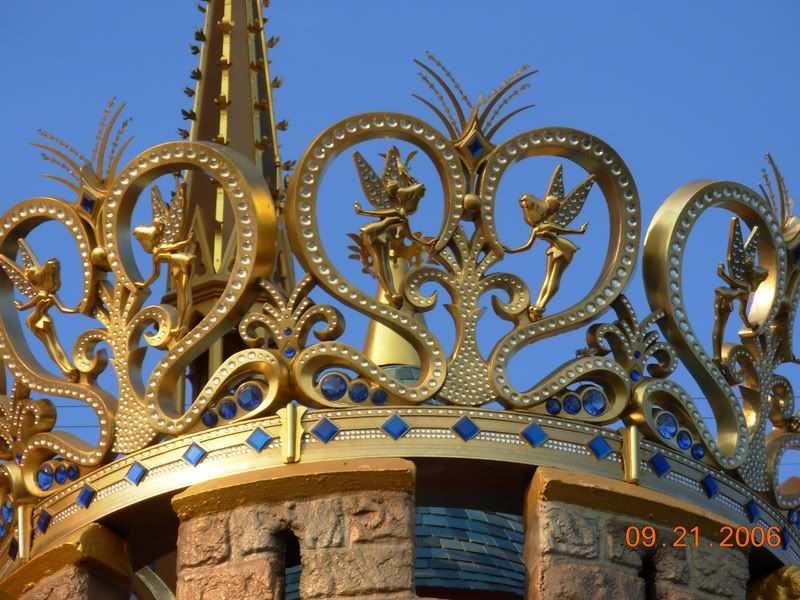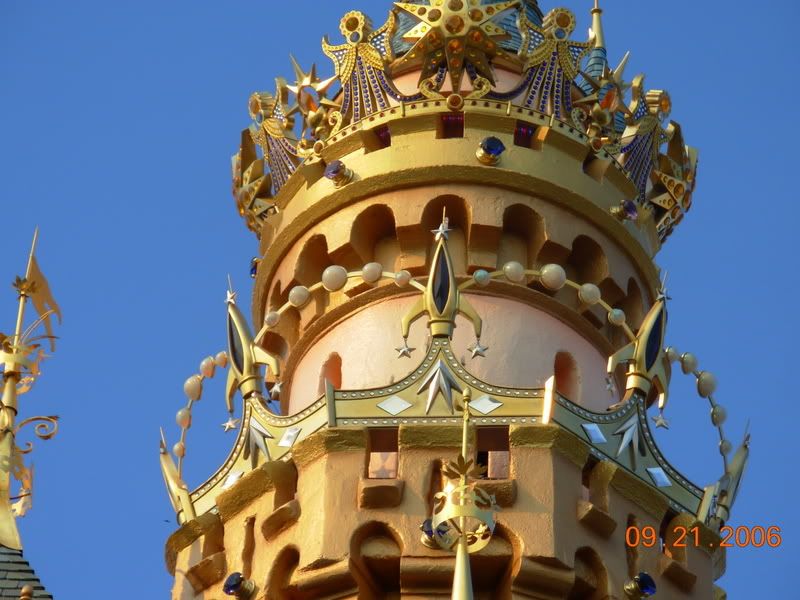 We boarded the Carousel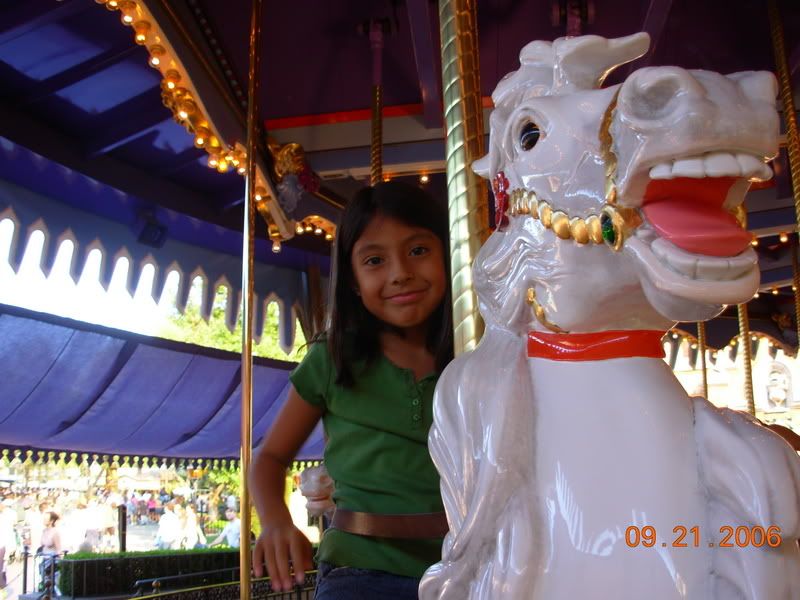 so much to see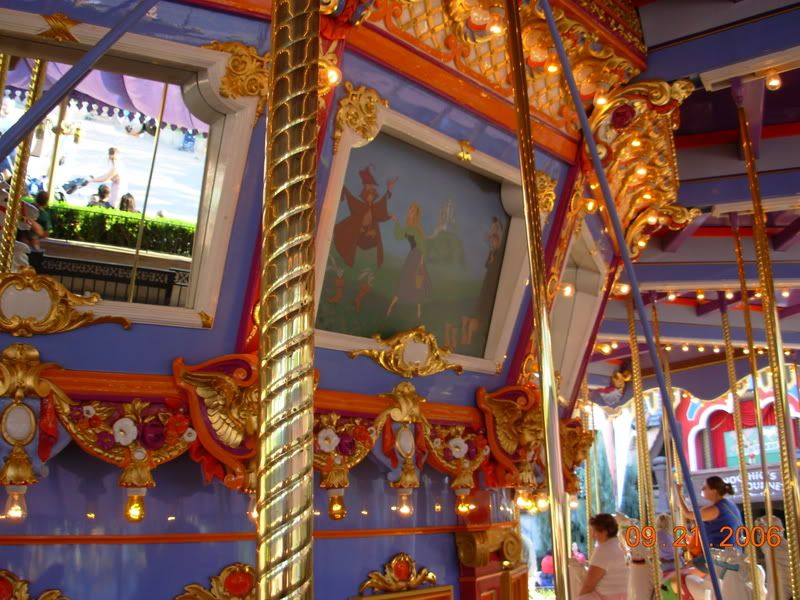 and then to the Teacups. I tried to take advantage of the waning sunlight.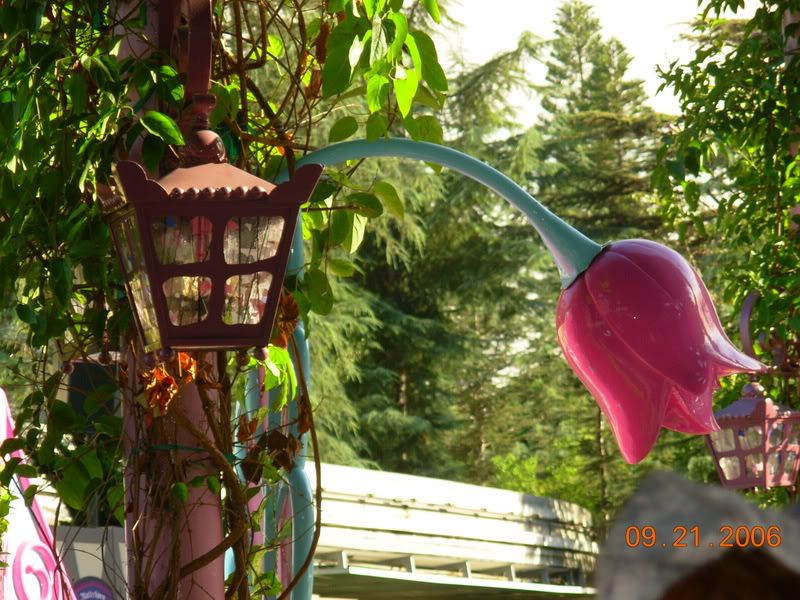 I turned around and had this view near the Teacups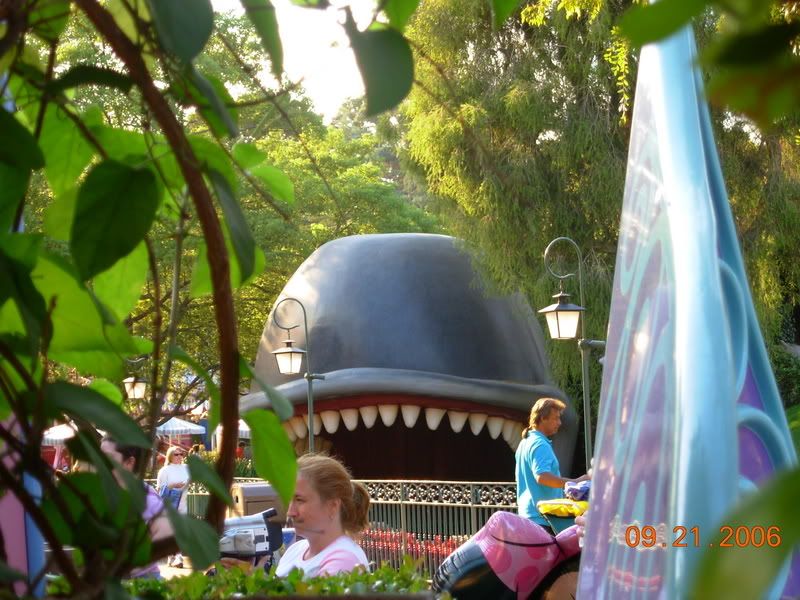 and this one of the fall flowers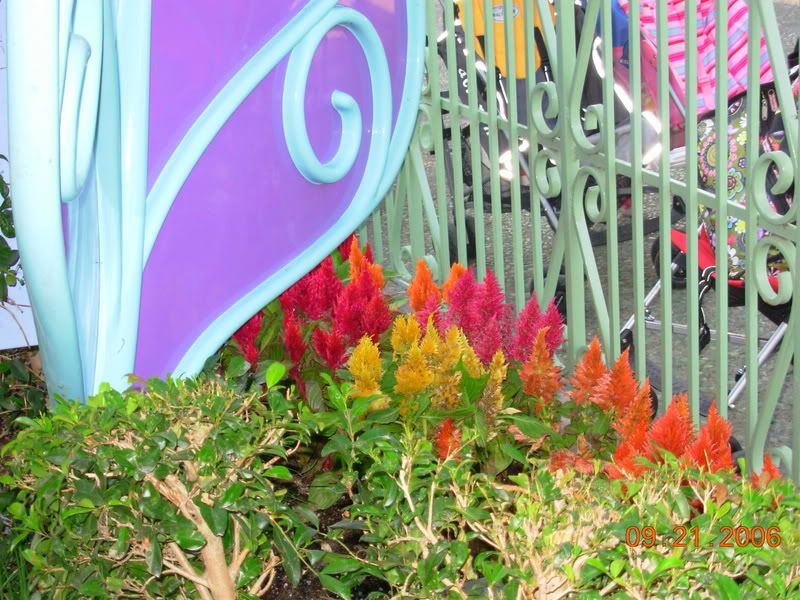 I went to restrooms nearby and I apologize but I had to to take these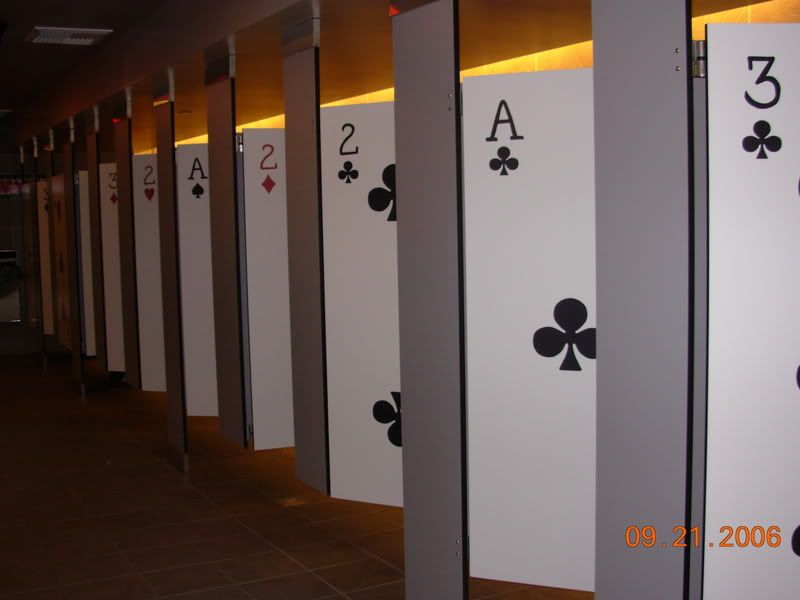 I felt like playing poker after that.
The entrance to each of the restrooms...
On the way back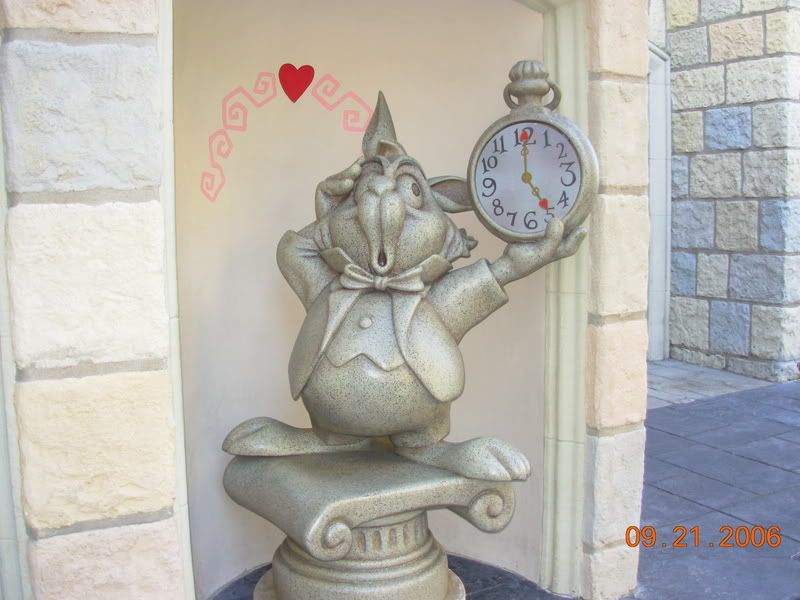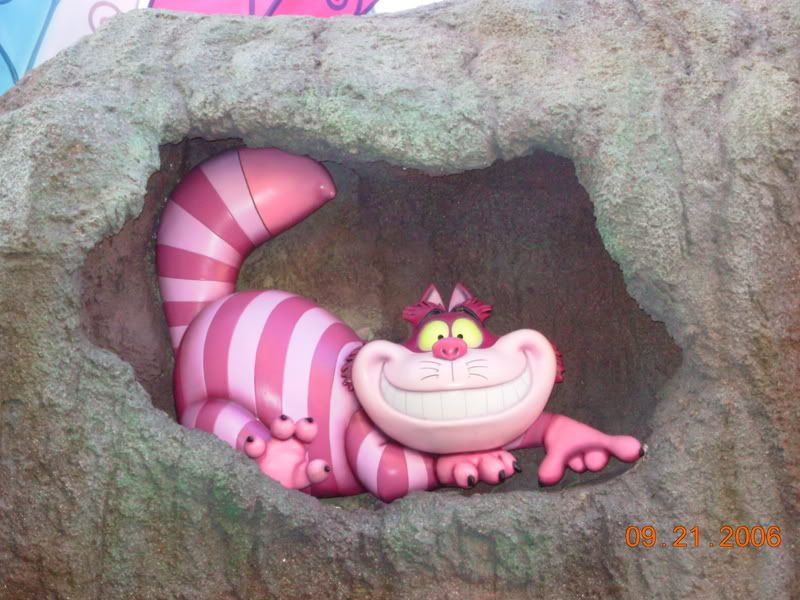 Then we had a request for IASW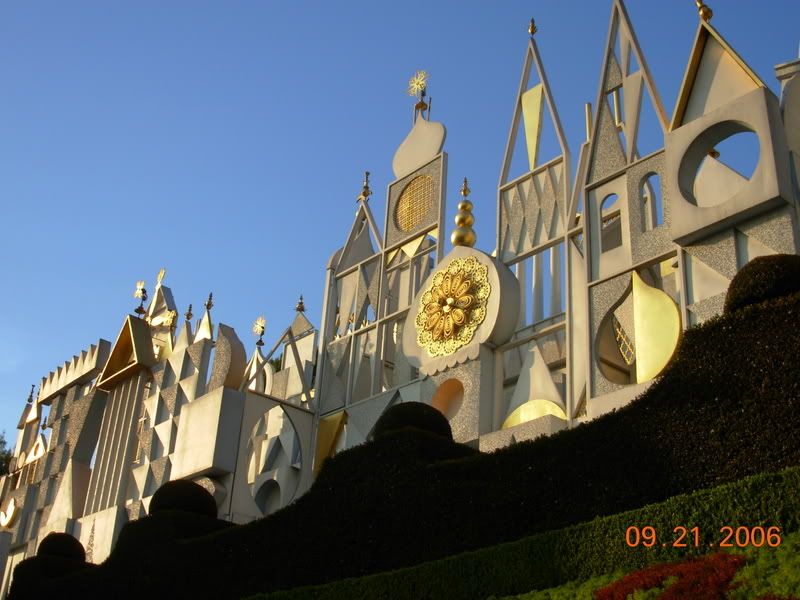 my husband isn't a big fan of this ride but he was a good sport.
Once we were done with that we went to the Toon Town Railroad station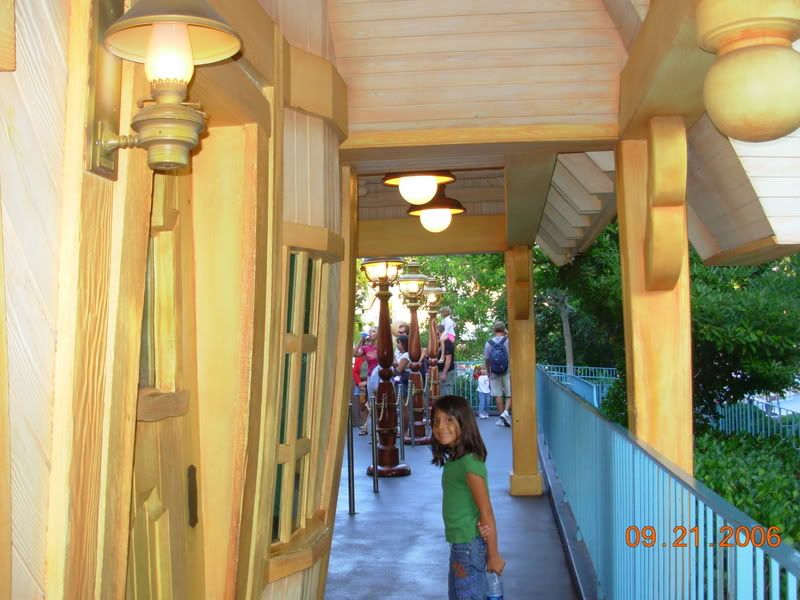 We got off at the Tomorrowland station and got in line for Autopia, about a 10 minute wait. When we finished our drive we had a great castmember that shared some funny moments with us.
After that it was Space Mountain, virtually a walk-on. Then I ran into a co-worker (Hi Karina!) It was so nice to see someone else I know there.
After a quick round of hellos, introductions, and goodbyes we went to Buzz Lightyears Astro-Blasters where I proceeded to hit a couple of hidden targets while playing against my husband. No, he wont be hearing the end of it until our next trip. hee hee hee.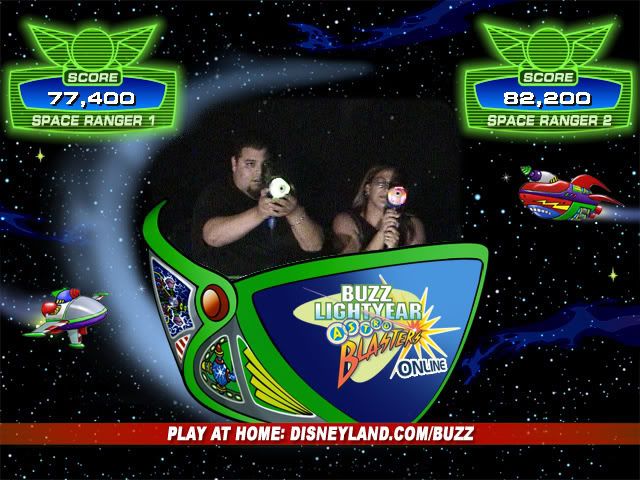 Hector, Jackie and I rode Space Mtn, and then I did some window shopping while they played in the arcade.
After that the day was drawing to a close so we squeezed in a few more laughs on Peter Pan (about 20 minutes in line) and finally no trip is complete for our family unless we finish with the Jungle Cruise. CM 'Erik with a K' delivered al the corniest jokes with great timing.
Granted, some favorites were closed for refurbishment such as the Matterhorn or HM for holiday layover it was a wonderful day.