Sorry for the late trip report here, but it's been a busy few days. Friday the 22nd of September was a magical day as Pixie Chick and I decided to spend our birthday at the Disneyland resort running around acting like fools and enjoying our day. We were going to be joined by Where's Barbie?, and then later Grumpy4 and my wonderful Dustysage.

The morning started well enough. All lanes were wide open at 11am. While parking I got a call from PIxie Chick who said she was right behind me so we decided to meet at the Tram boarding area.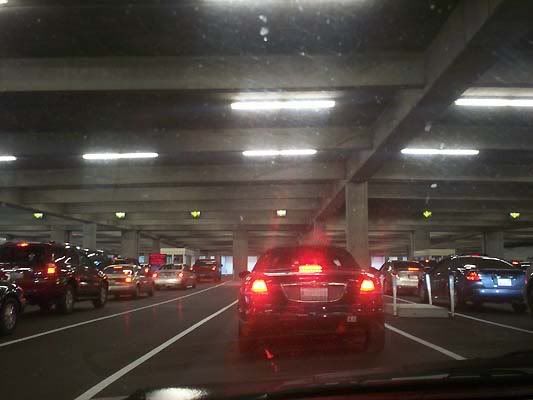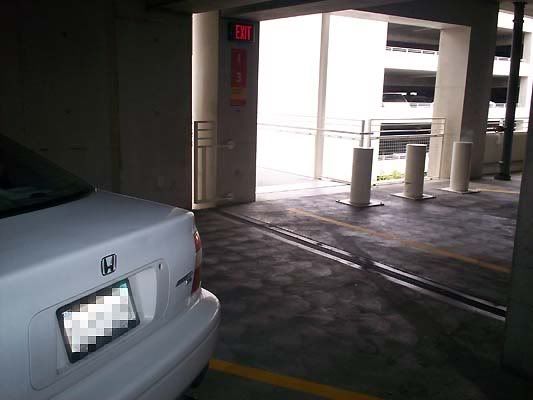 A great parking spot on the Mickey level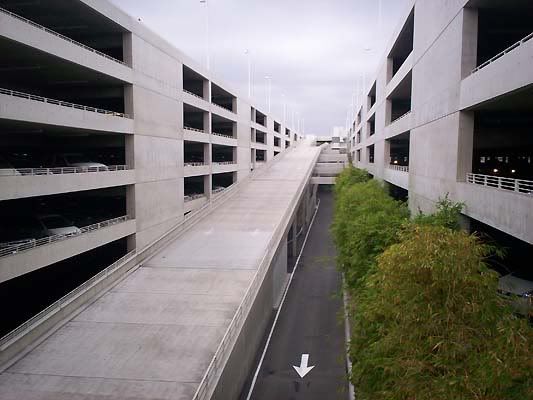 A beautiful, breezy, overcast day.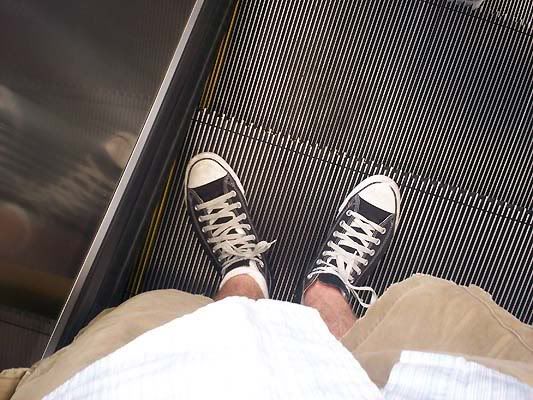 The ESCALATORS WERE WORKING. I guess that was Disney's present for me that day. I took it GLADLY!
The trams loaded at a brisk pace as I waited for Pixie Chick and WB and soon they arrived.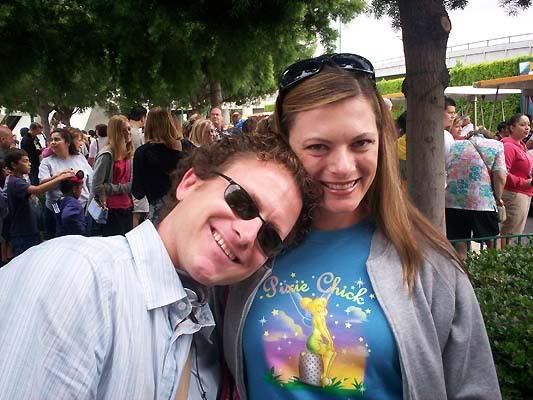 Fishbulb and the lovely Pixie Chick
Transportation was on top of it but there was a HUGE back up at security.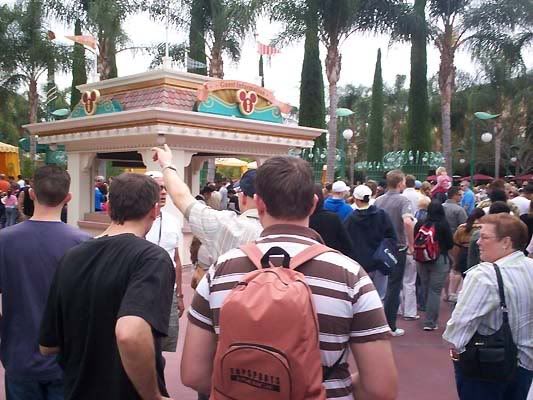 Crowds massed at the security tents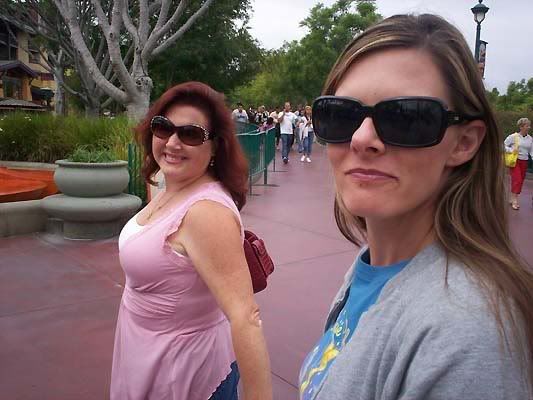 Pixie Chick needed a hair clip she claimed.
PC and WB decided to run off to look for a hair clip down at Libby Lue (Build-A-Whore) and I said "I'll wait here at La Brea Bakery, I need a muffin".

While a sat sharing my Strawberry muffin with the cute little birds, sipping on my coffee, I got a visitor.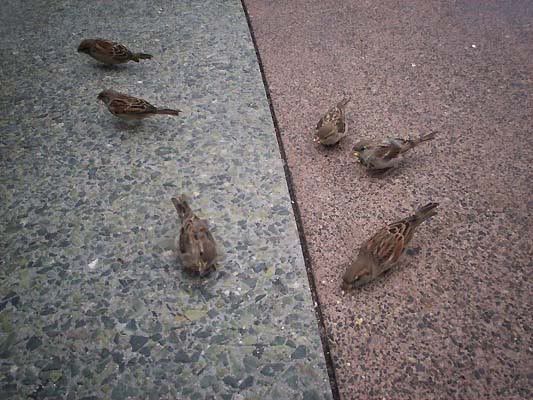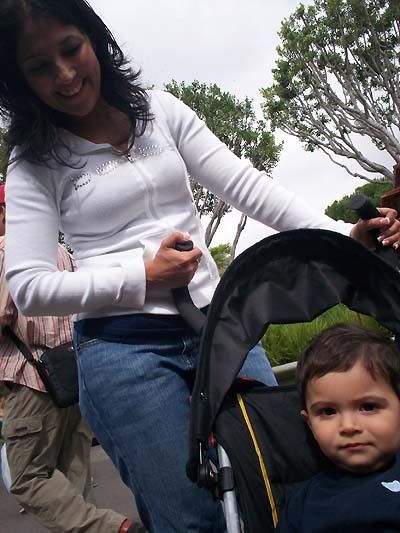 Frogberto's Wife and the Tadpole said hello.
The ladies re-joined me and we braved the lines to get into the park.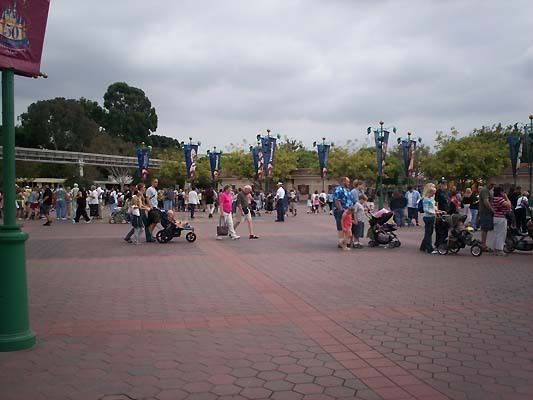 The lines for the two parks got close to meeting. YIKES!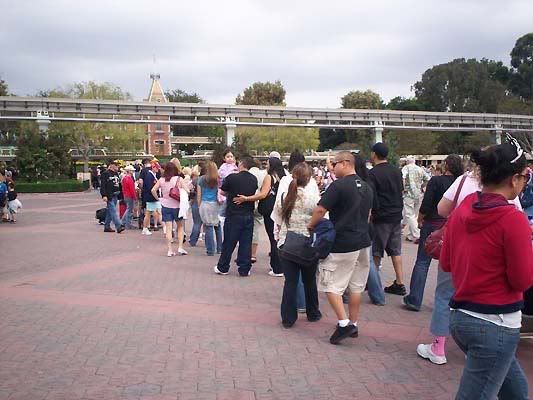 The line into DL
Our first stop? City Hall for our Birthday Stickers.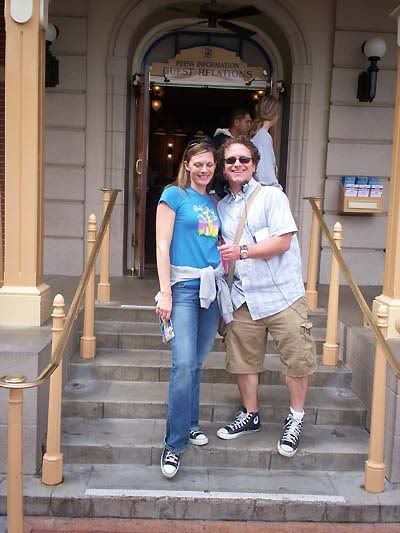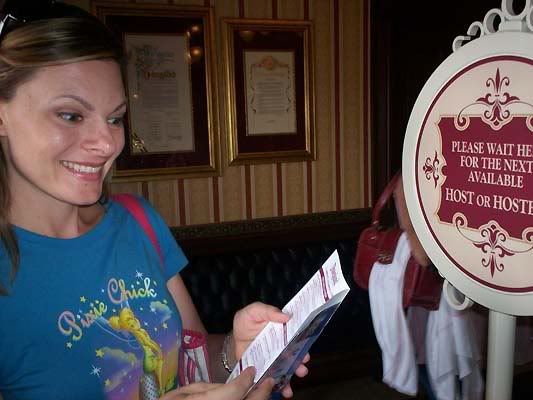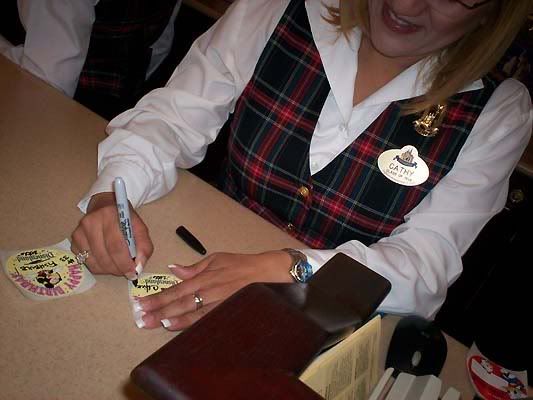 I then collected their passes and ran off to get Fast Passes for Space Mountain, and the ladies headed into the Emporium in their search for hair accessories.

Main Street in the mornin'
However, by 11 am, Space had finished distribution of Fast Passes. Weird. I quickly called the ladies and we decided to get passes for Indy.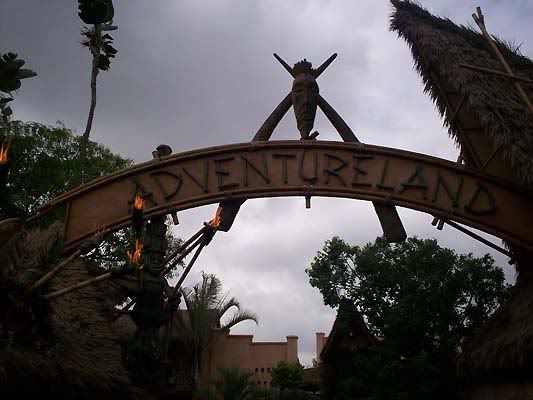 Adventureland in the Mornin'
I got our passes and went to where the ladies siad they were. "I'm at the emporium," I said from my cell phone,"where are you two?" "Oh,"WB said on her phone, "We are at the Roxy store in Adventureland." "COMO?" I said, and after another failed meet up at Plaza Pavillion I called again. They had not left the store. "DON'T MOVE.. I will meet you there."

After finally locating the shoppers gone wild we decided to hit Pirates. It was closed! Bummer! So we opted for the Single rider line of Splash Mountain.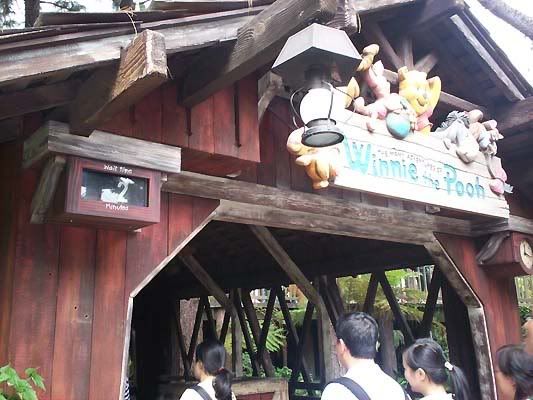 The wait for Pooh was too long.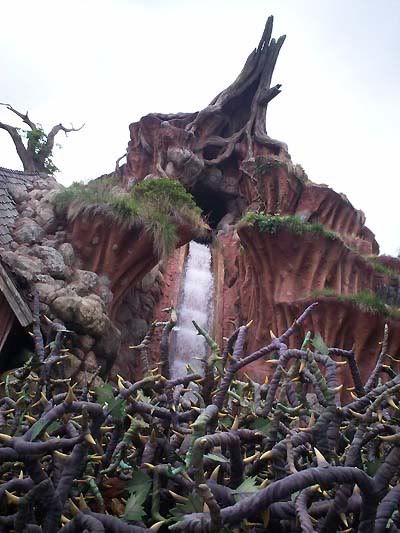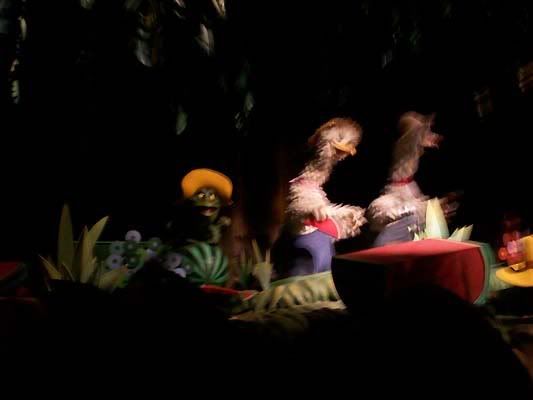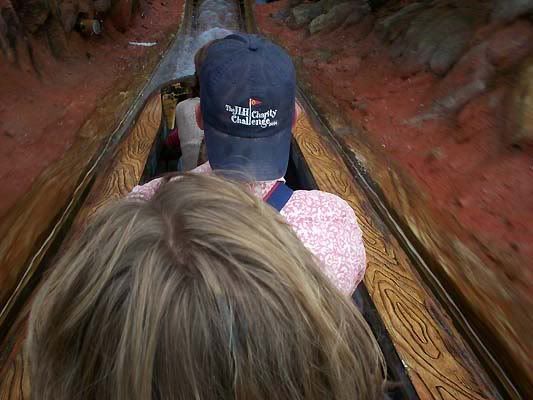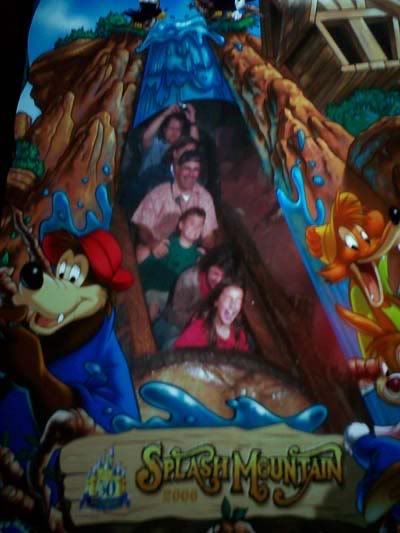 TOO FUN

After our watery adventure the ladies wanted to visit the Pooh Store. I then got a call from Grumpy4. "I am on my way!" She said. "Hey," I asked, "I am at the Pooh candy store. want anything?" She ordered a peanut butter graham cracker sandwich thing.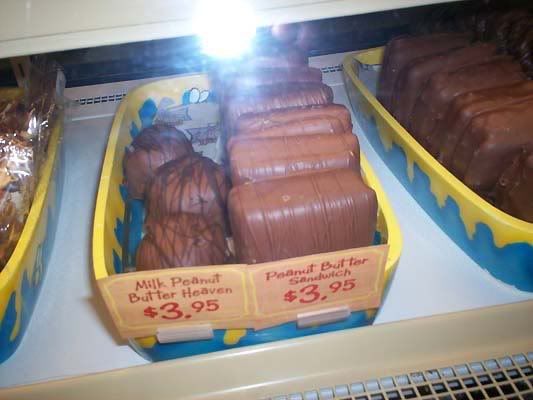 MMMMMMMM Candy!
After the shopping spree we decided we were a little hungry and decided to check the New Orleans Cafe about reservations for a late lunch.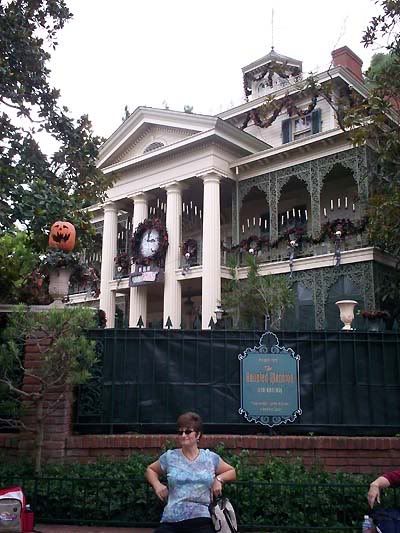 HMH is almost here.



New plantings around the fountain in Magnolia Gardens.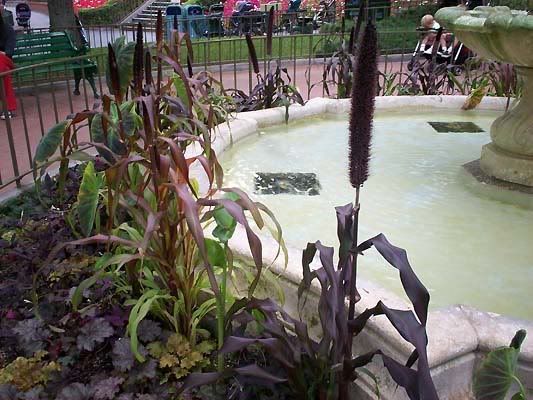 Upon arrival we were told there were spaces available in about a half hour and we put our name in. I called G4 and told her where we would be.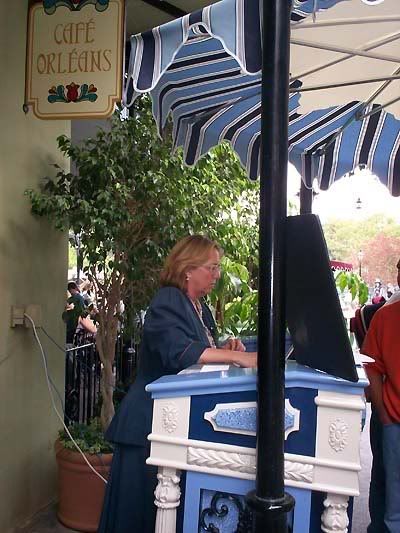 Within 10 minutes our name was called and I had to call WB on her cell phone as she and PC had gone to look through the shops in New Orleans Square.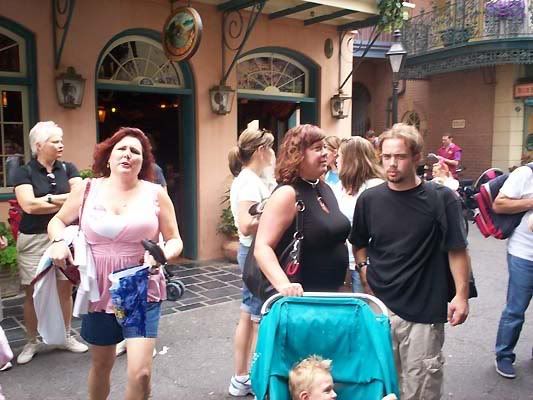 As we waited for G4 to join us the pirate Streetmosphere band played on, eliminating any chance of audible conversation.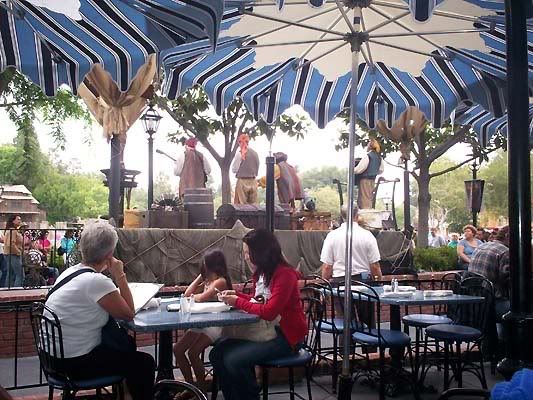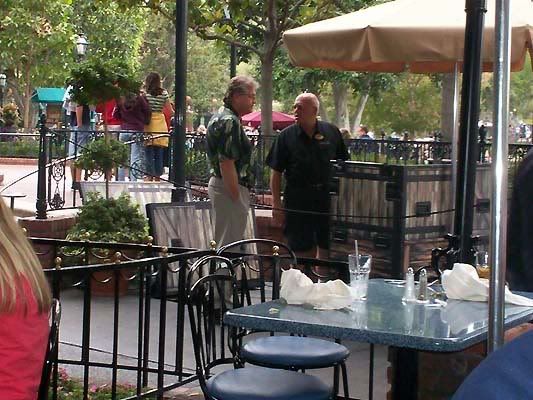 Jerry Springer stopped by to help with the sound engineering
They mercifully left and we were able to chit chat. Then G4 made it in and we ordered our food.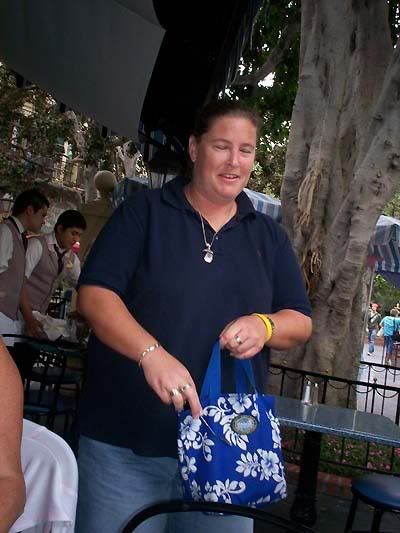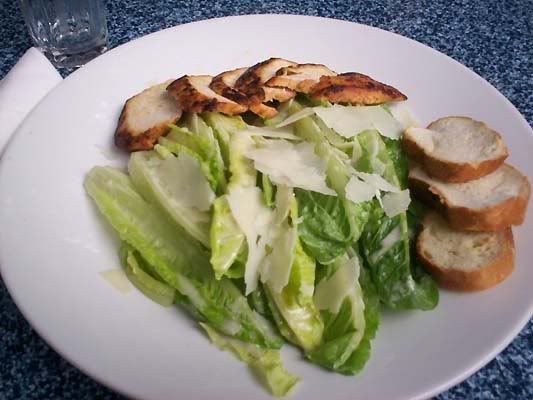 I had the Blackened Chicken Ceaser salad.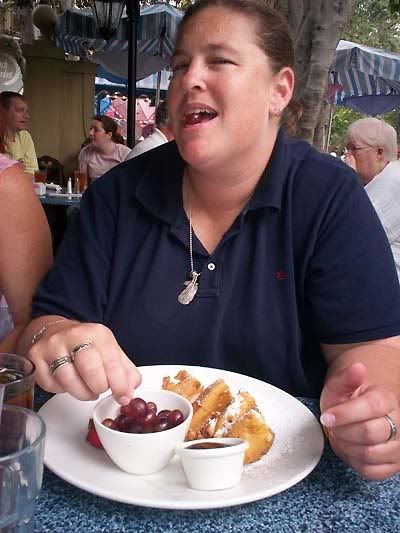 G4 had the Cheese Monte Christo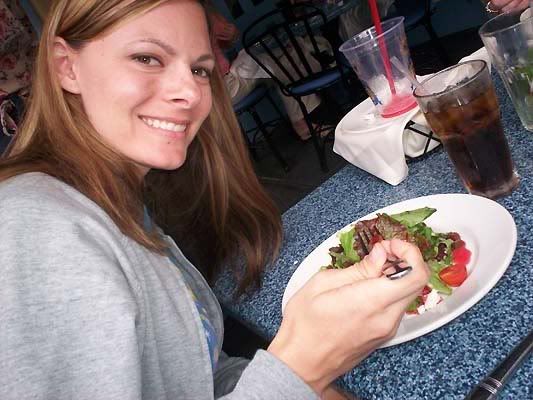 Pixie Chick had the house salad and fries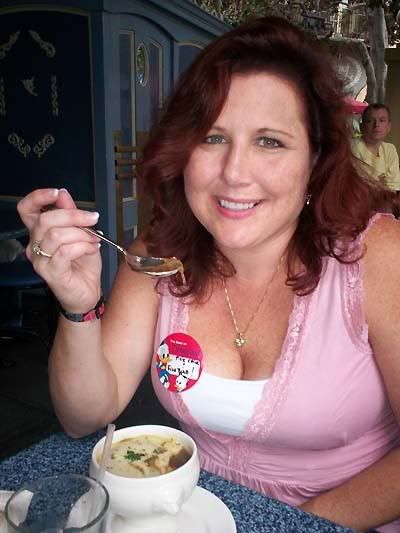 Where's Barbie enjoyed a serving of French onion soup. YUMM
The service was wonderful and the food was great! The menu is VERY slim but what is there is pretty good. Our server noticed that we were birthday kids and gave Pixie Chick and I both our very own Birthday Mickey Beignets! We shared them with our guests and MAN they were SO GOOD.

After our Cajun lunch We wanted to do Pirates. Still closed. Dangit! Well let's go to Indy! We did have passes for the three of us who were there earlier but we just stood in the Standby line as it was only 15 minutes.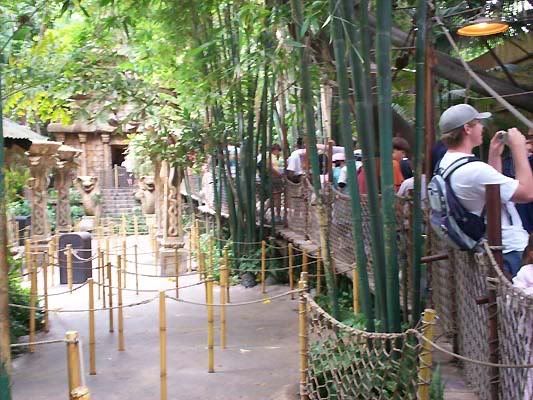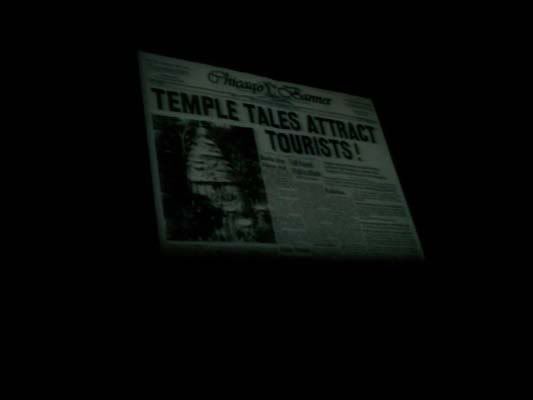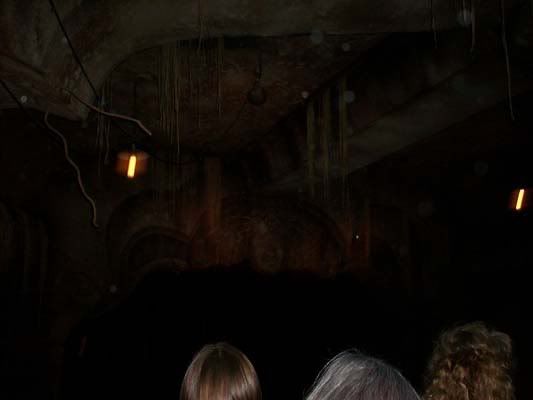 That was GREAT!!! We asked Pixie Chick what else she wanted to do and she REALLY wanted to go on California Screamin' in DCA. We headed out ...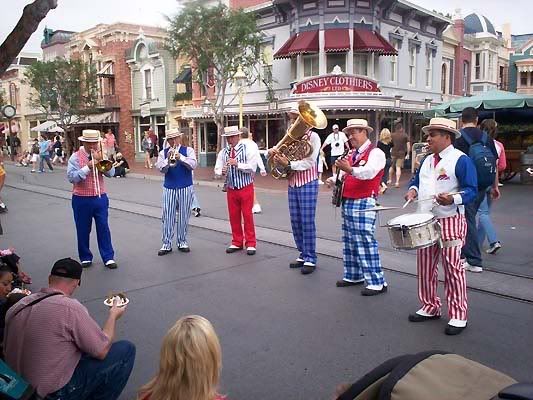 ...through the Esplanade ...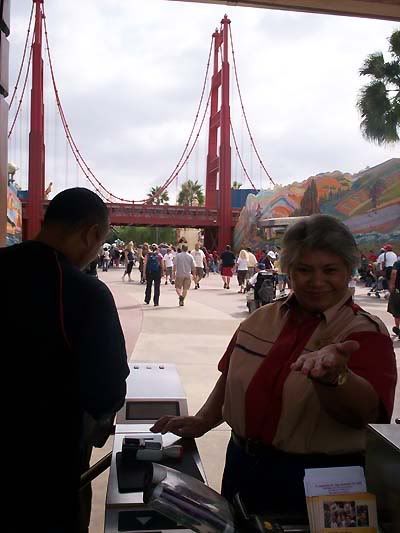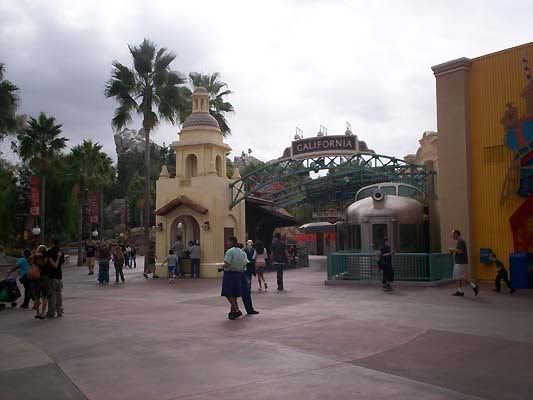 and into DCA. First Stop? Shopping.
We then headed over to pick up a Fast Pass for Soarin' and then went straight out to Paradise Pier.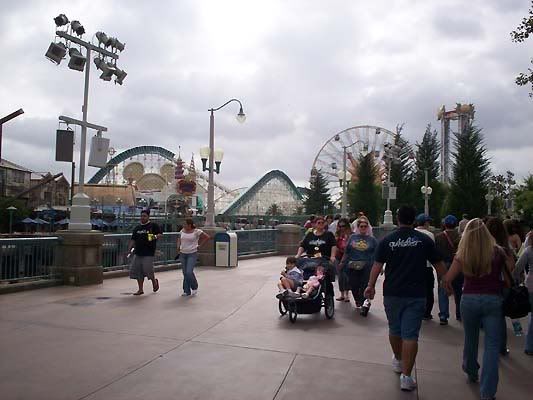 It appears that Lestat likes to ride coasters too!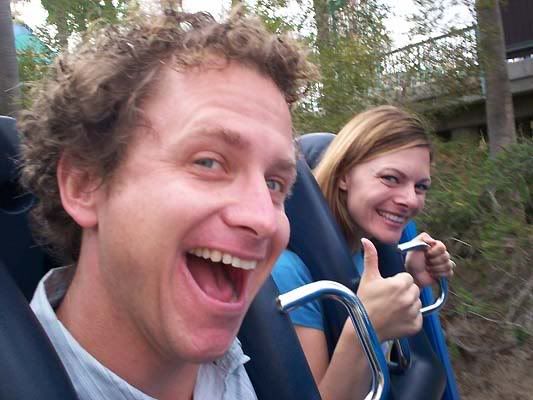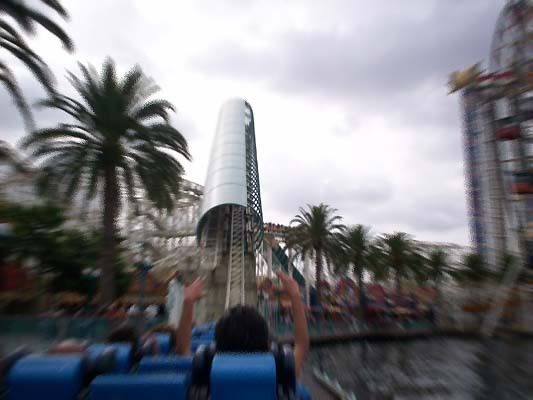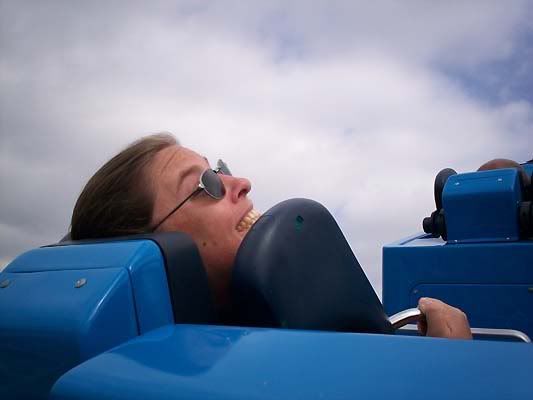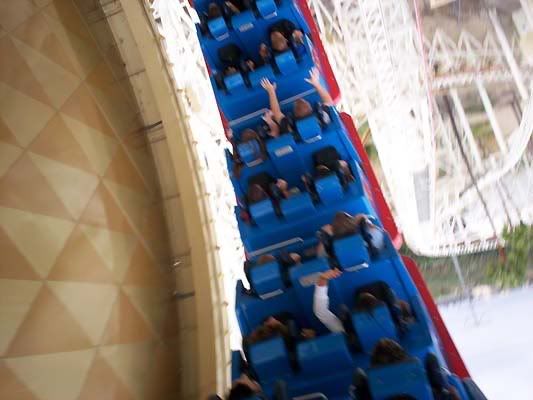 The loop!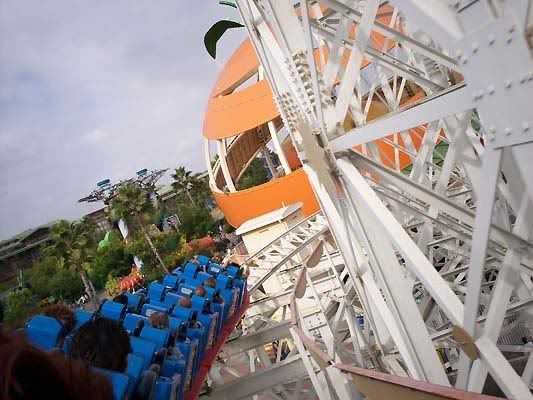 SMILE!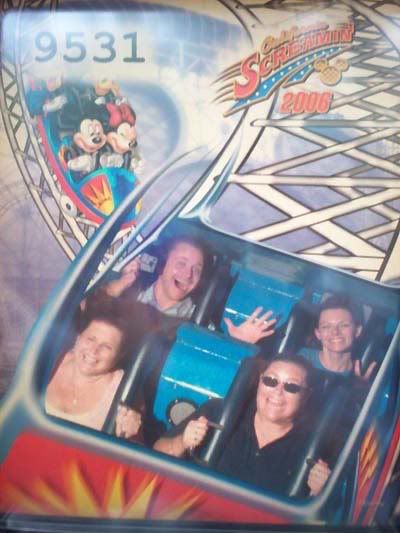 Too much fun. Grumpy4 then insisted that we go have a Birthday drink at the Cove bar for PC and I and I whole heartedly agreed.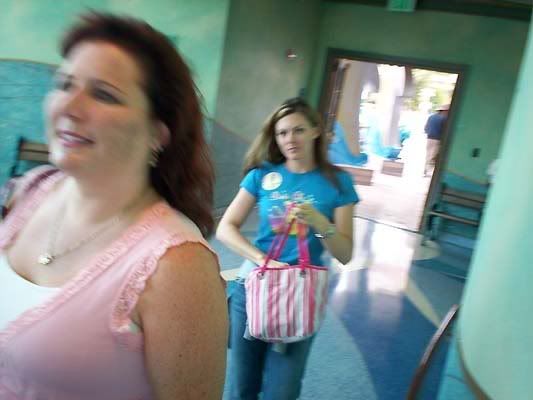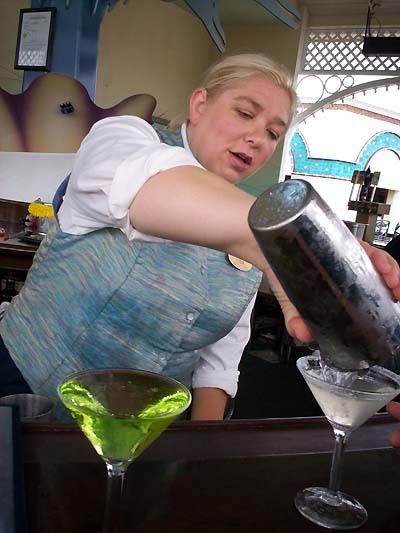 MMMMMMMMMMM Midori Martini!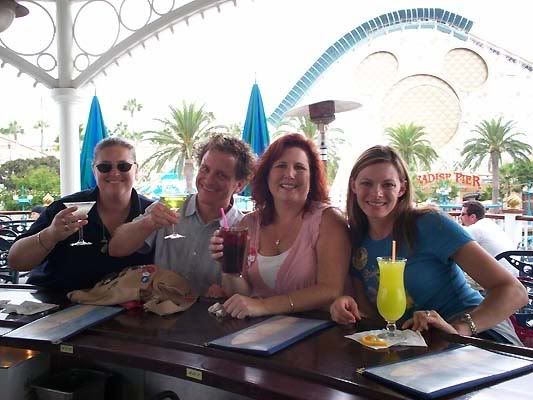 Happy Birthday US!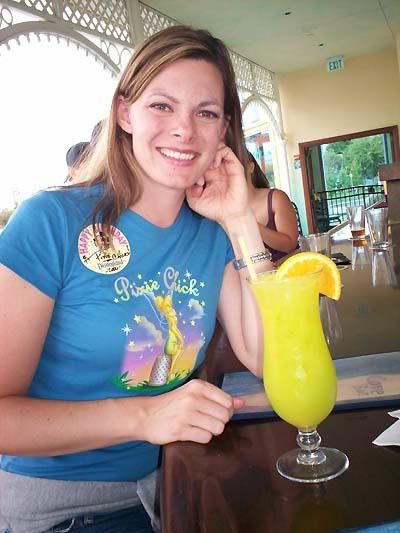 Pixie Chick we all love you! Hope your Birthday was great!
After our drinks Pixie Chick and Where's Barbie? had to leave. BUMMER! Well, Grumpy4 and I had a nice little buzz going on and there is only one ride to experience while you are warm and fuzzy....
to be continued...