So after lunching with the MiceChat crew after the traditional Sunday meet, Grumpy4, Pixie Chick + mom, ScarLion, Where's Barbie?, and I went over for a nice cruise through the Caribbean. Everything was great, but the first Jack Sparrow animatronic looked odd. His hat was missing. Everything else in the attraction looked good (except for the Electric Outlets of the Caribbean :eyeroll: ...must get a picture of this tomorrow). As our boat made the ascent up the lift, we came to a slow stop right before the "bump." All of us were wondering what was going on, when not too long after we heard an announcement that the ride was having mechanical difficulties and they would get the boats moving a.s.a.p. About 15 minutes in, the queue was emptied and were were just sitting there in a very awkward and uncomfortable position.
WB?, Pixie Chick, and I smile while stuck.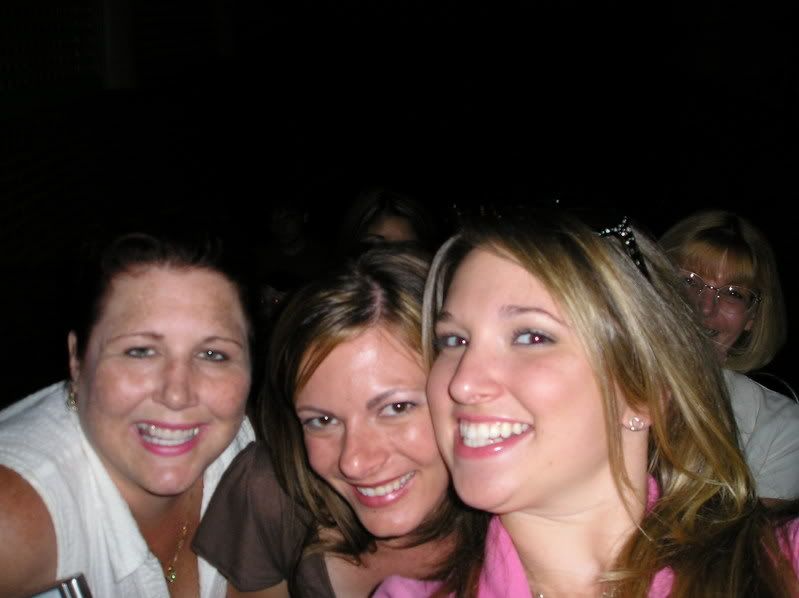 Pixie Chick and Pixie Mom.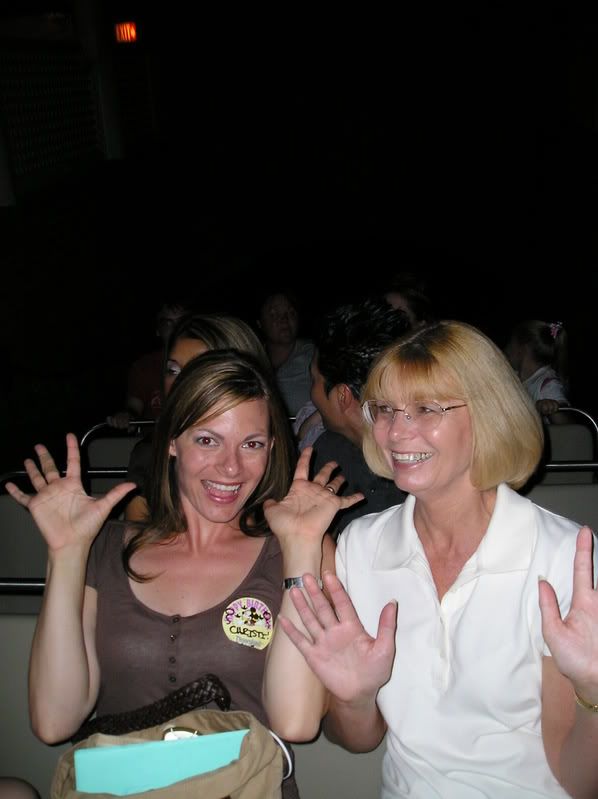 ScarLion is scared. Sure.
This photo gives you an idea of where our boat stopped on the lift.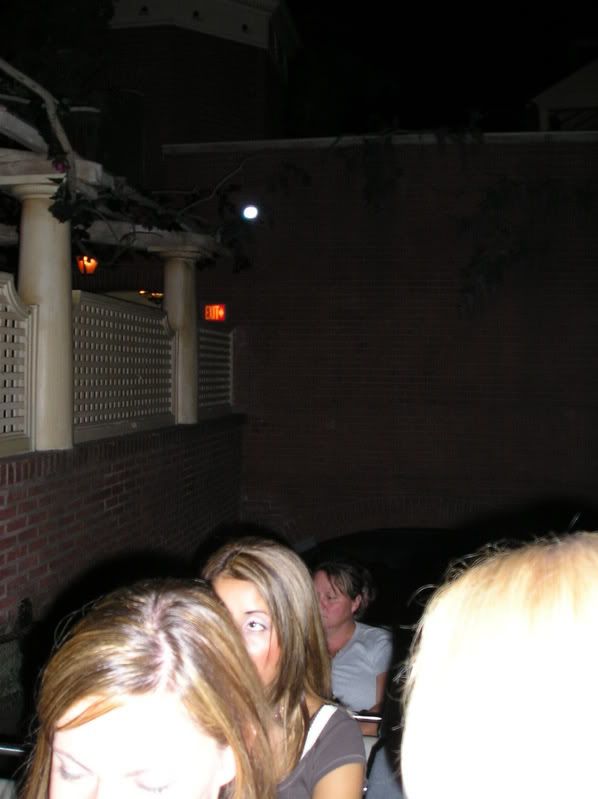 The water gushing by...we were parked where the water starts flowing at the top of the lift.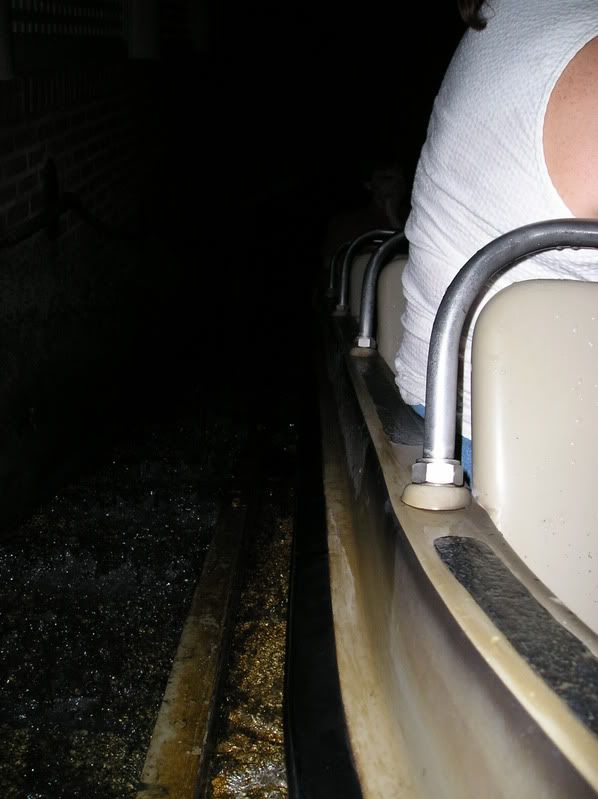 The bird-flipper-offer!
Empty boats...empty lines...not a usual sight.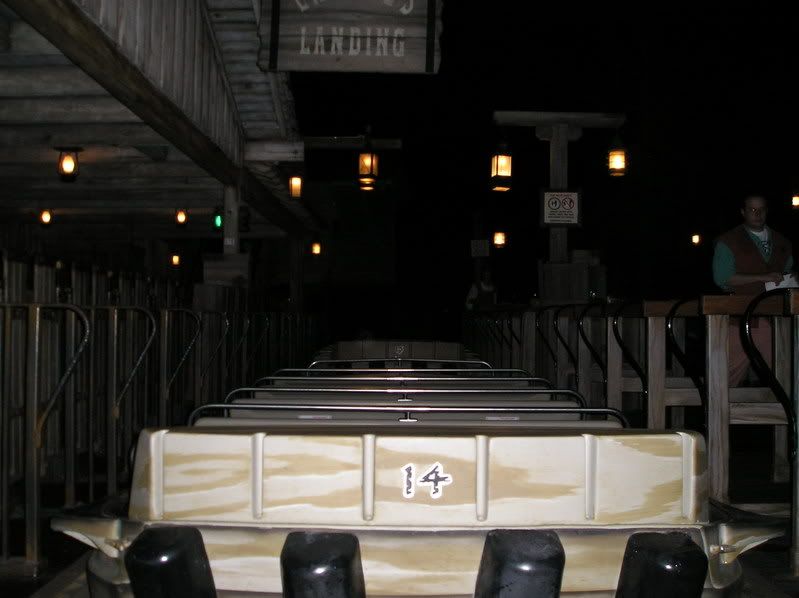 So, about 25 minutes later, we were on our way and splashed down! Hooray! We were finally around other boats, where we were discussing where we got stuck while sitting in front of the parrot on the island chatting away about "pieces of eight." Shameless store plug? Probably. We were in no mood to hear this parrot, and WB? squealed to a CM that the bird needs to be turned off, or at least the volume turned down. Before we knew it, the audio was gone! We all cheered, and proclaimed that the CM had "flipped off the bird." Heh. Here's a video (of no comparable quality to Sadako's videographic goodness) of the silent bird. Sorry about all of the background noise.
Here is a second video of the bird-hushing CM and a suit who came around the boats to make sure we were doing ok. Once again, terrible quality, but you get the idea.
We rode PotC later and didn't break it that time (yay!) but the hat was still missing. Hopefully it is restored to it's rightful place soon!
(and fyi, my videos are public, so feel free to view away!)