The giant Mickey Jack-O-Lantern was placed on Main Street, USA I assume last night. I'm suprised there are no pictures on MiceChat about it - but maybe they will come later this evening as all the MiceChatters get home from Disneyland
DisneylandNews.com has some photos, but unfortunately all we have to work with are their tiny thumbnails, because only approved members of the press may download the photos, and the old tricks of playing with the thumbnail's URL doesnt work any longer.
So, enjoy these tiny pictures -
UPDATE - A couple larger versions of the photos are now here, thanks to the MiceChat Roundup!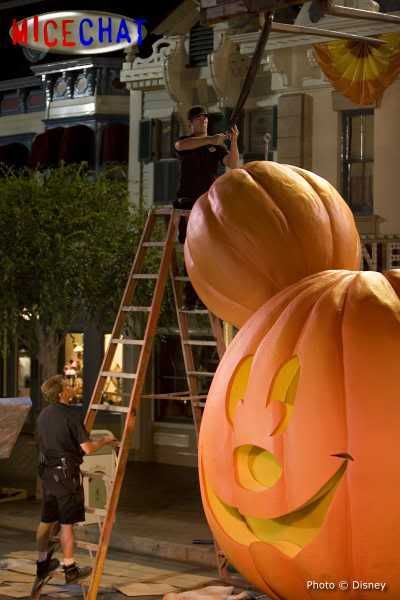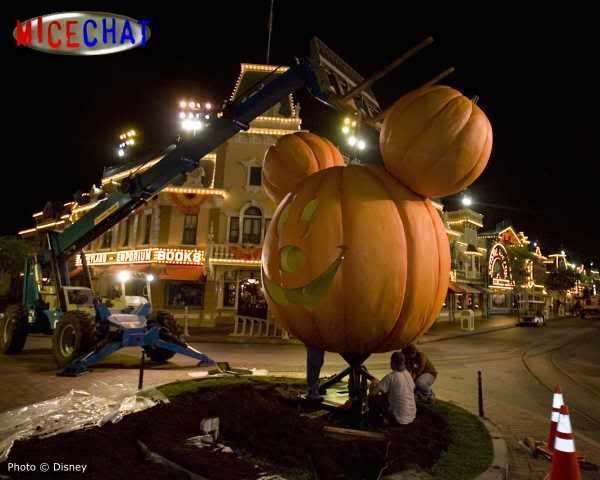 If anybody knows how to access the photos, please PM me.