So after the day at work I called up my friend Christy and we headed over to the park to go on a few rides. She's a CM so she told me that they had put up a lot of the Halloween time decorations already. I had my camera ready and took pictures of what they had up!
We got on the tram and already we saw Halloween decorations. At the first bend of the tram ride, the one right in front of the parking structure, there is a scene of Minnie, Mickey and Donald Duck with pumpkins and the message "Happy." Then you go a little further on the tram and there is another set up of characters with pumpkins that spell "Halloween." These took us by surprise so my camera wasn't out!
We got to the esplanade and I looked over at DCA and the letters in front that spell CALIFORNIA have been changed. The A's are now candy corn and the rest of the letters are colored like candy corn.
Across the way at the gates to DL there are giant pumpkin heads of Mickey and friends.
Here's Minnie and Donald, sorry they are covered by a tree!
Along Main Street, all of the lights are decorated like this....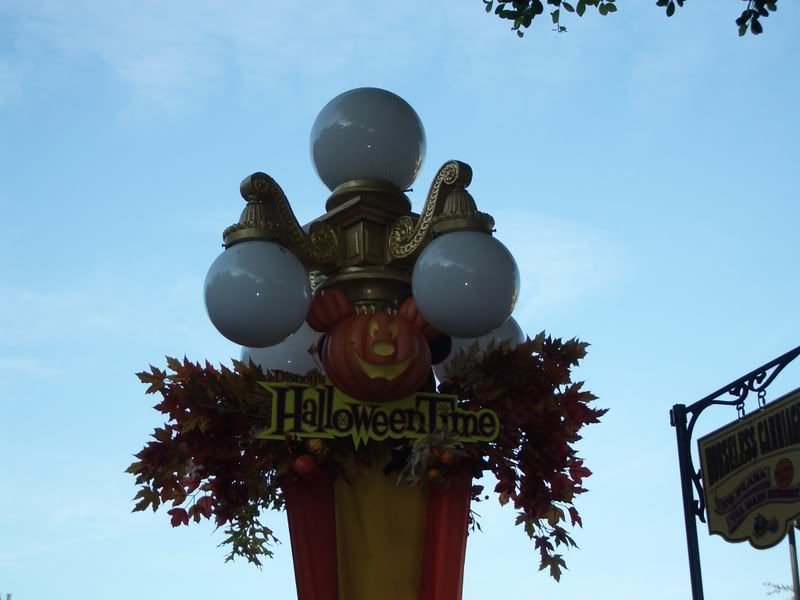 City Hall and all the stores along Main Street are also decorated with pumpkins. I only took a picture of City Hall.
At the front of Main Street is a giant Smiling Mickey Pumpkin!
As we were walking down Main Street I happened to look back and notice that the other side of the large Mickey Pumpkin was different from the front! This side is winking!!
We went on a few rides and wandered around the park. We didn't see any other decorations up. They are supposed to put up some pumpkins with the statue of Walt Disney and Mickey but they aren't up yet. As we left I took a picture of the Giant Pumpkin heads all lit up.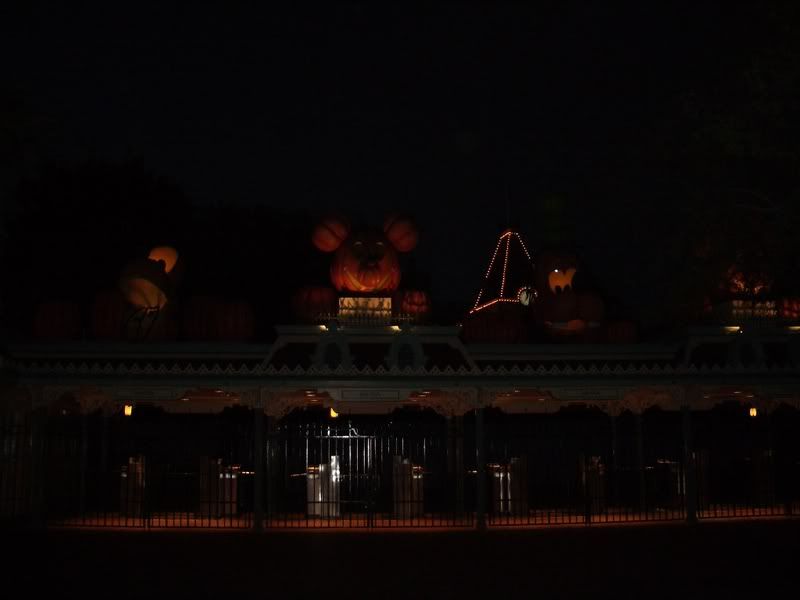 And also the CALIFORNIA letters lit up. I really like this picture! You can really see the candy corn colors.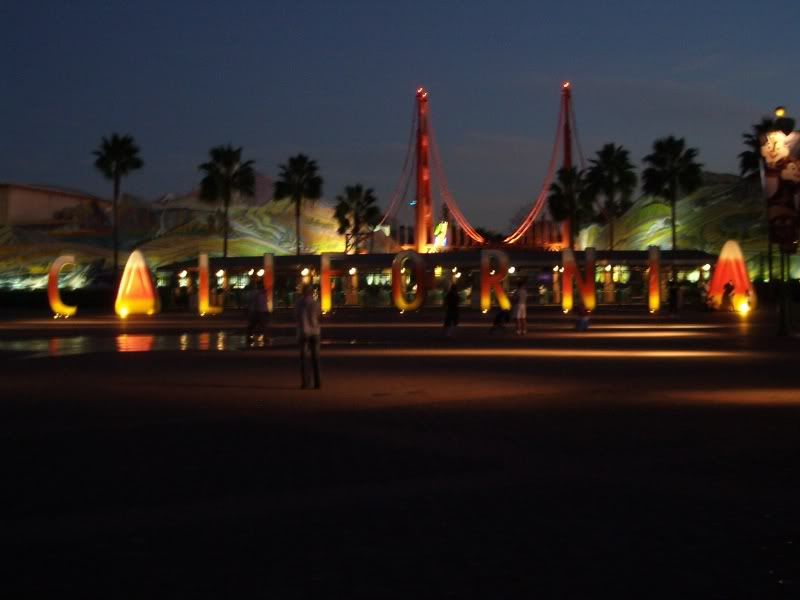 So I tried to take pictures of the decorations that you can see from the tram but it was moving too quickly and everything came out a big blur.... But as we were going toward my car, we noticed that you could still see the first one from the parking structure so I took a picture but it's really dark but you can see Minnie, Mickey, and Donald.