So I ventured out to see what the park had in store for this wonderous event and for the first time ever, I filled up both my 4 GB and 2 GB cards. The result: More pictures and video than you can shake a stick... although how you can shake a stick at a 2-dimensional computer screen image, I'll never understand.
We start our journey on the trams, where all the 50th banners are now spookified!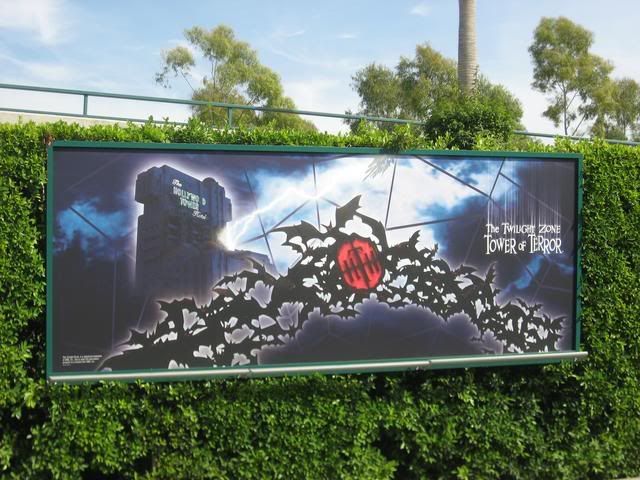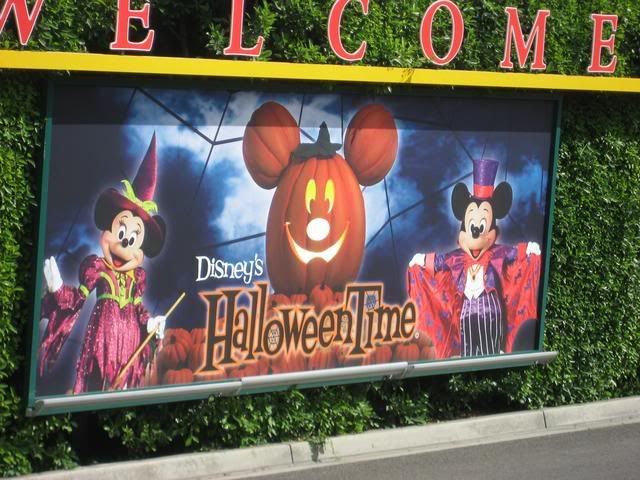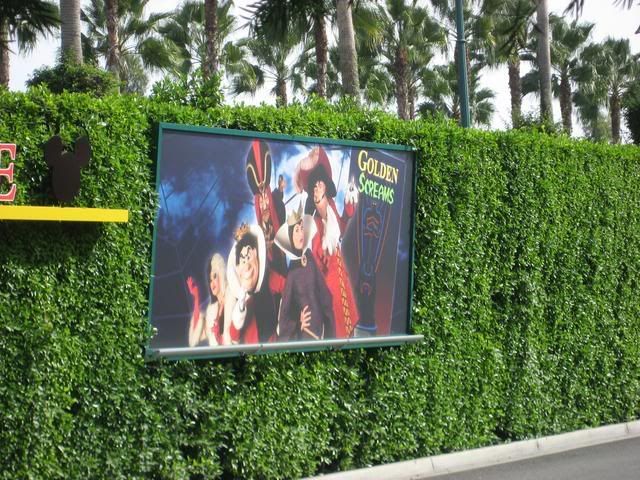 Upon entering Disneyland, we got new maps which tell us all the spooky happenings in both parks and give us a picture of the new nametags. Although why it says "Guide to the Year of a Million Dreams" when it mentions nothing of the promotion inside boggle my mind.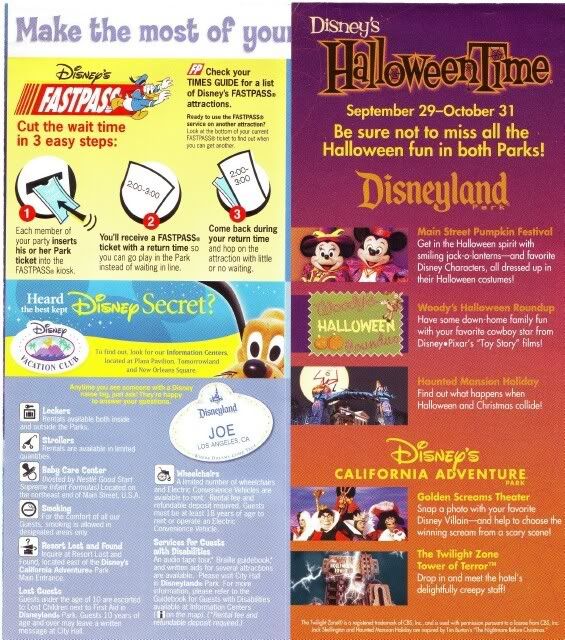 And when we passed through the gates, a new floral awaited us!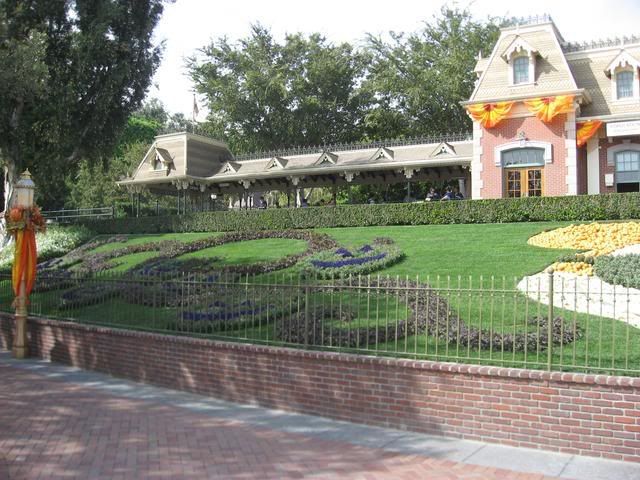 Aurora's head: "Mmmmm... I'd like to eat her apple."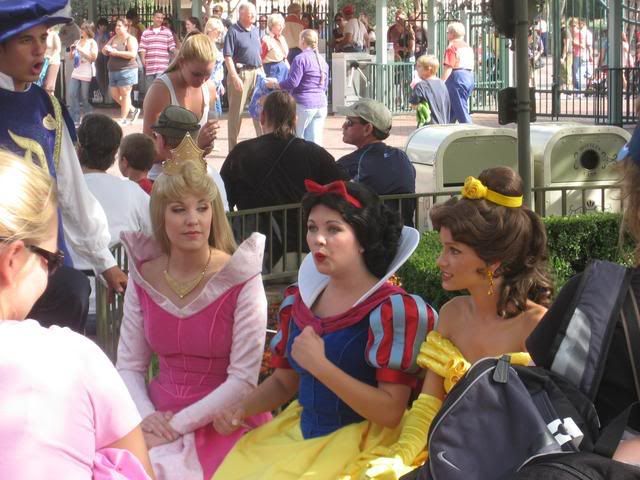 On Main Street there were many sights to see.
The pumpkin festival was in full tow, with Ms. Cobbler, the pumpkin princess of '05!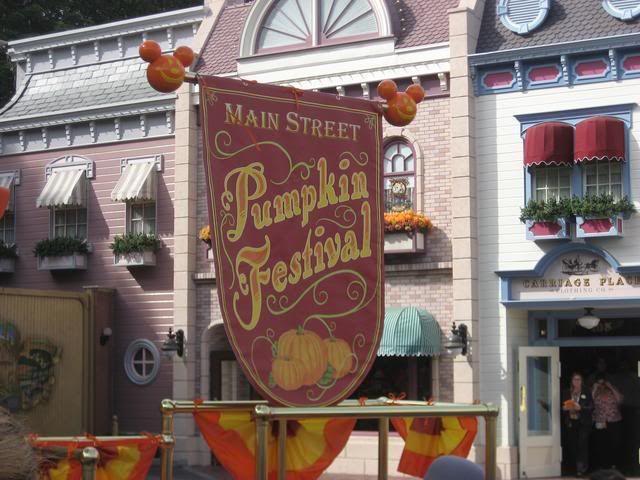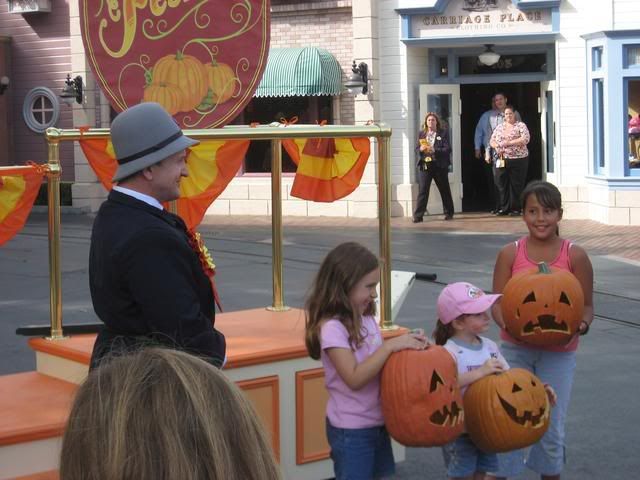 Even the Dapper Dans were decked out and in the mood for this event!
The Dream Squad was in tow, even though they haven't started granting wishes yet: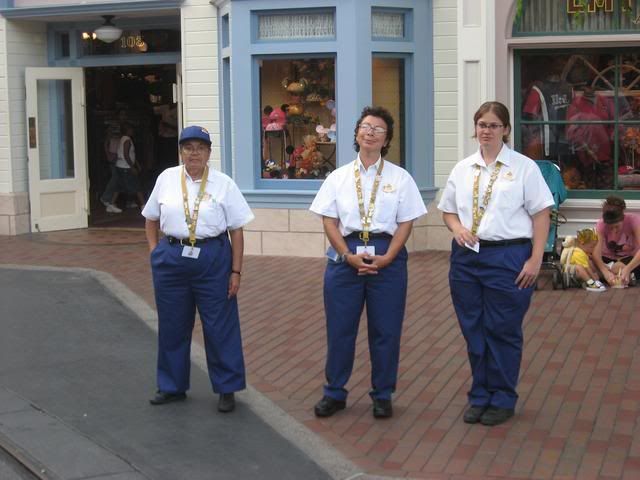 The media seemed to be covering the event as well: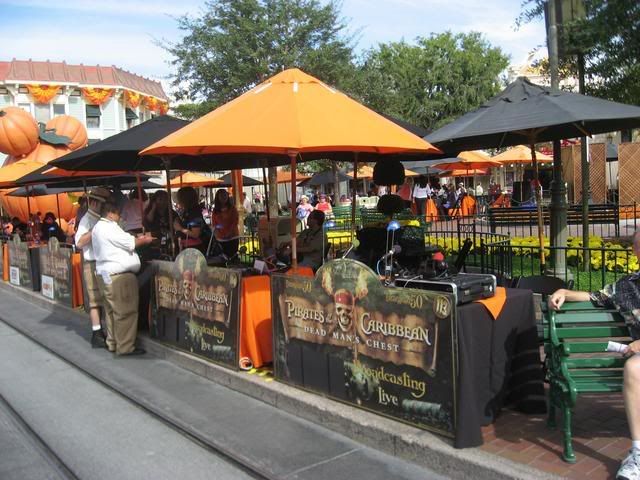 First stop on the list... HAUNTED MANSION HOLIDAY!
Along with our first batch of videos:
The backlight on the Stretching Room portraits is faboo! -
http://www.youtube.com/watch?v=KIpjlXMwLLQ
Here's a look at the portraits that await us downstairs -
http://www.youtube.com/watch?v=DopkNRUXFsw
And a quick look at the ride as a whole -
http://www.youtube.com/watch?v=JTsaqaOD4rw
I can't tell what's new or old, but here we go anyways: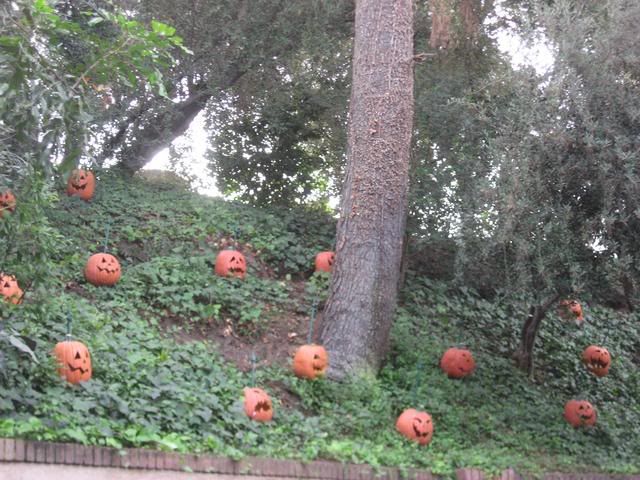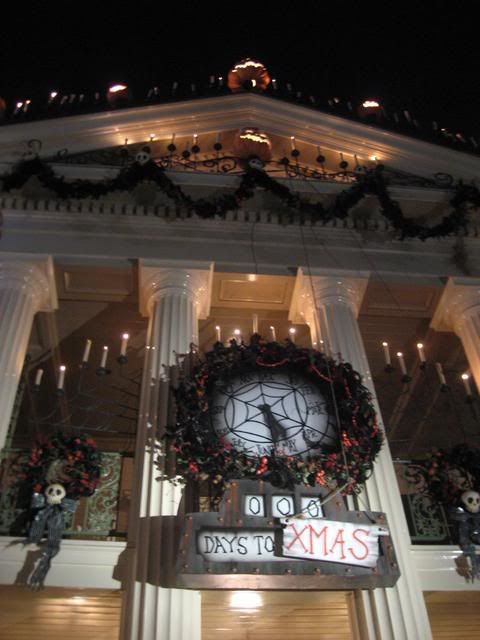 I don't remember the whole band being in tow: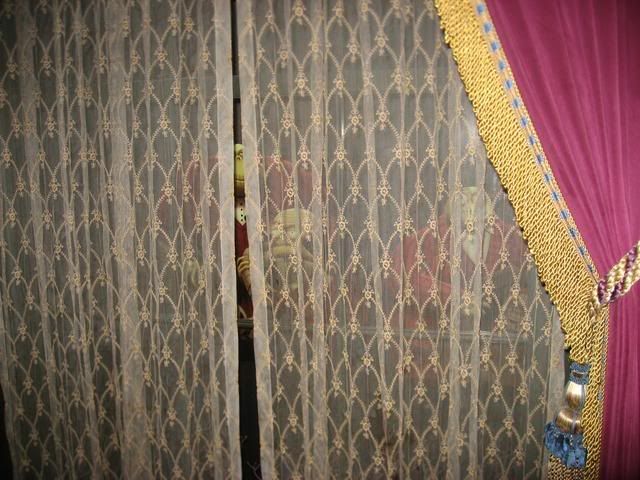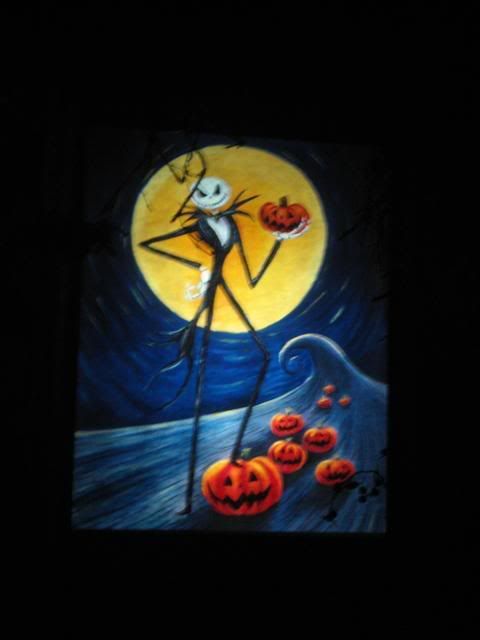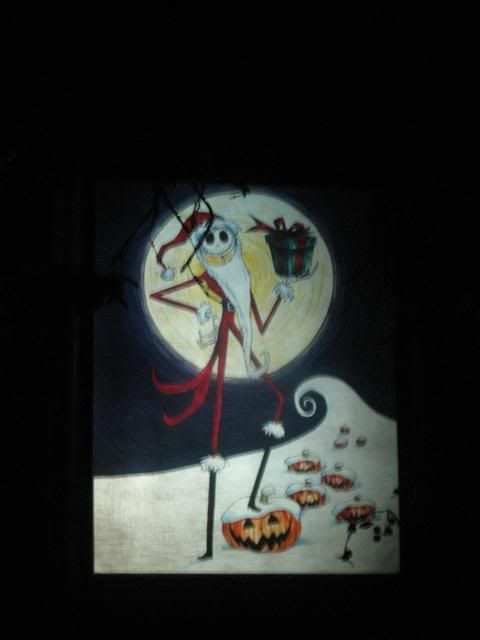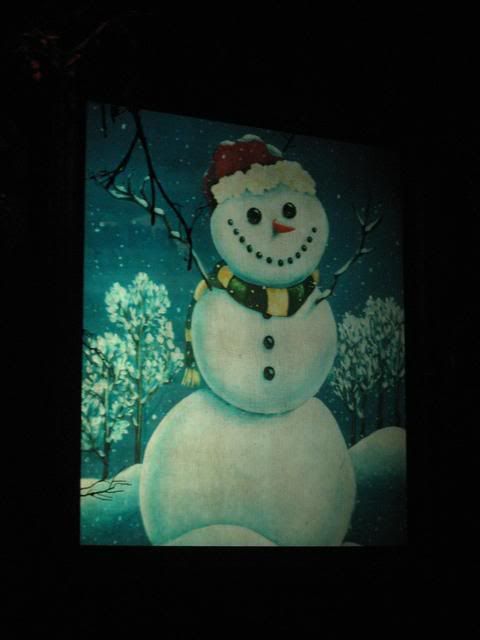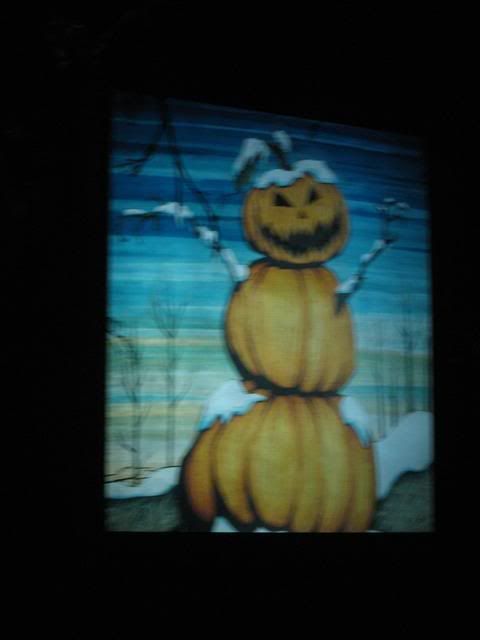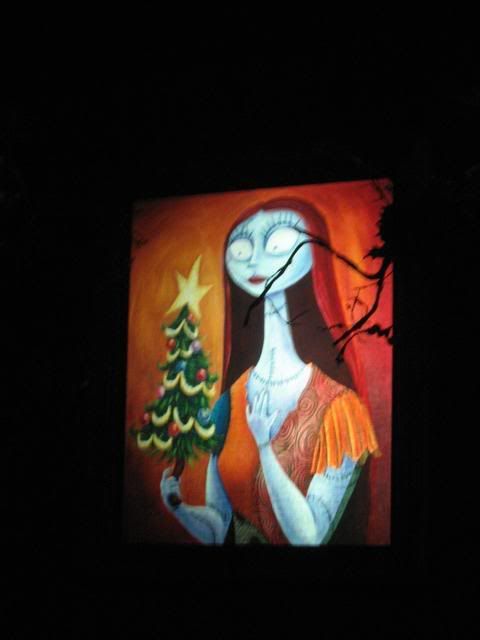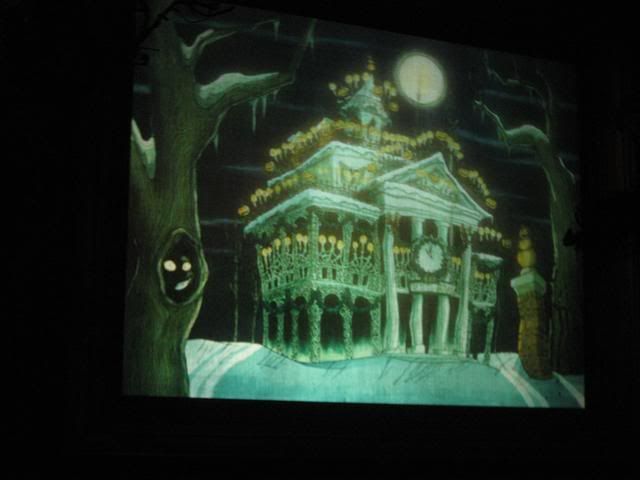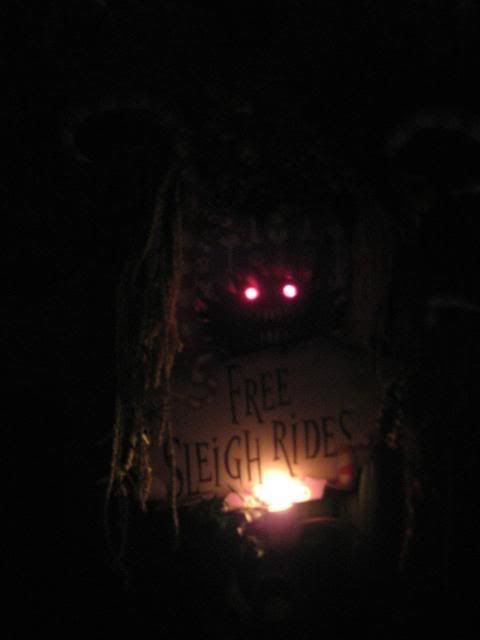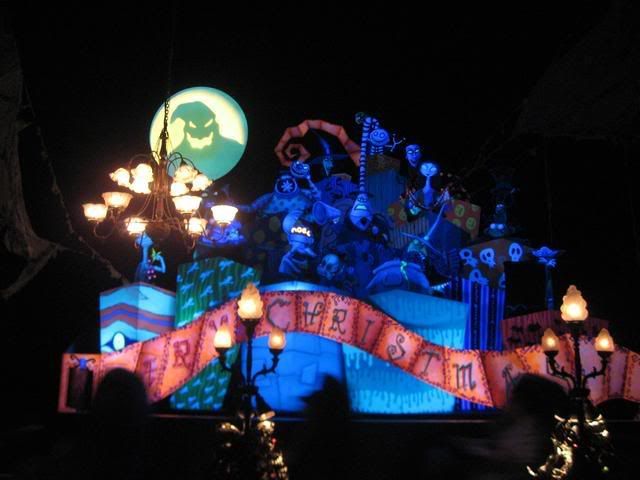 Over at Big Thunder Ranch, "Woody's Halloween Round-Up" had started a ruckus: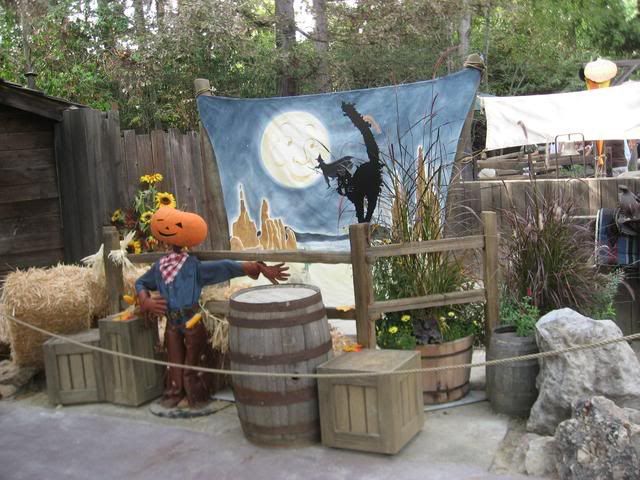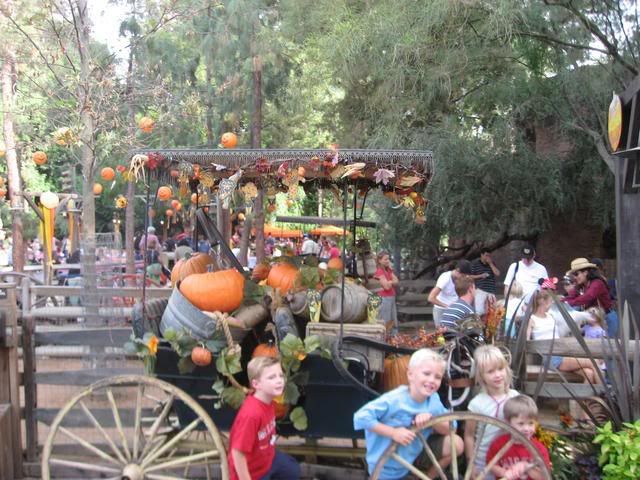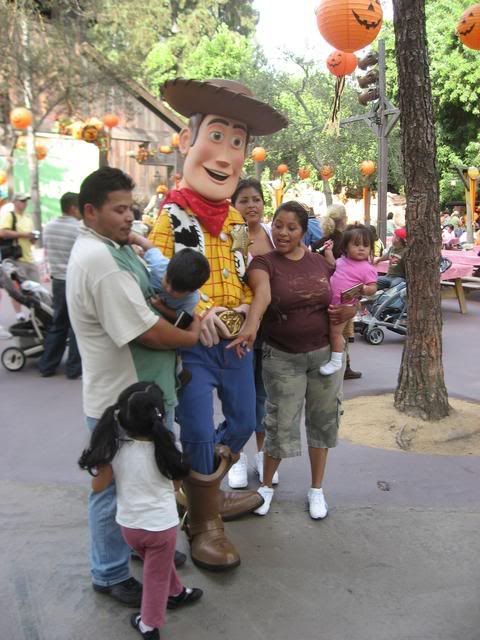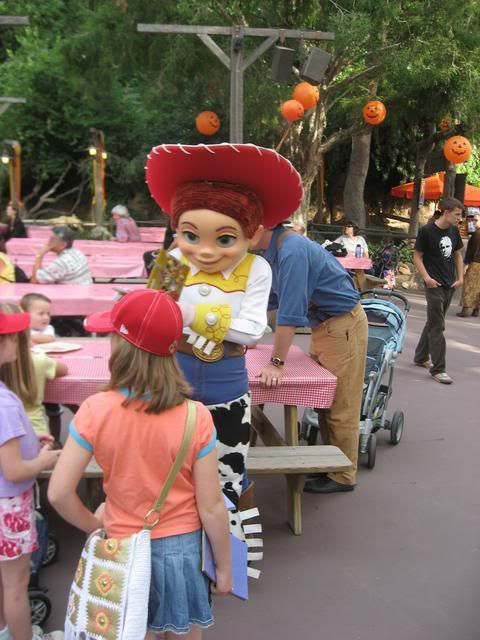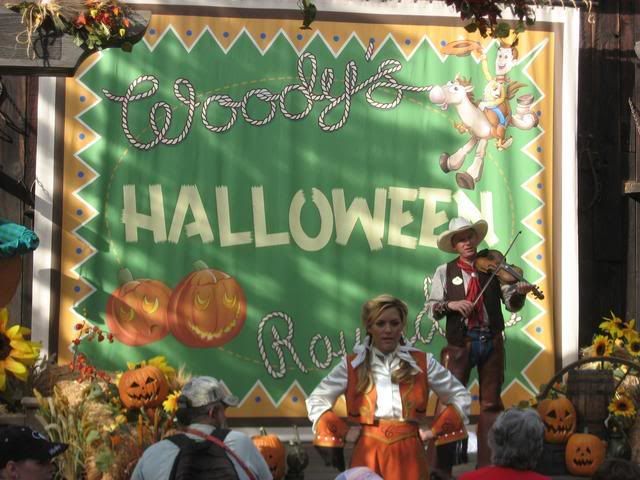 With refreshments available to all:
And pumpkin carving fun!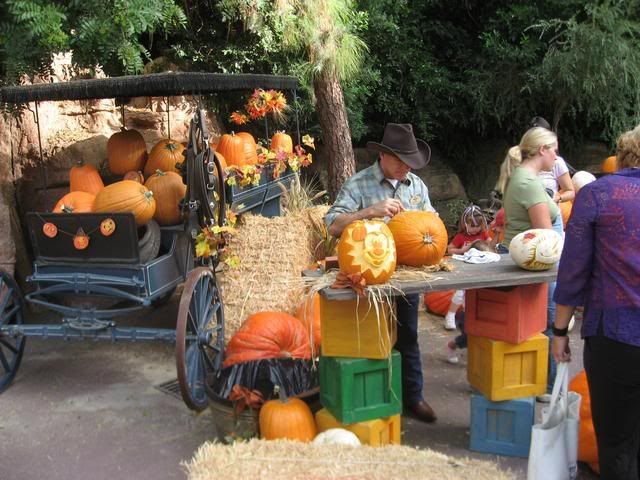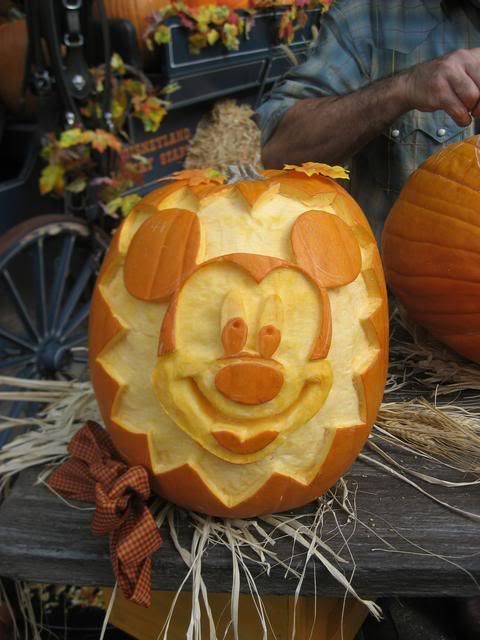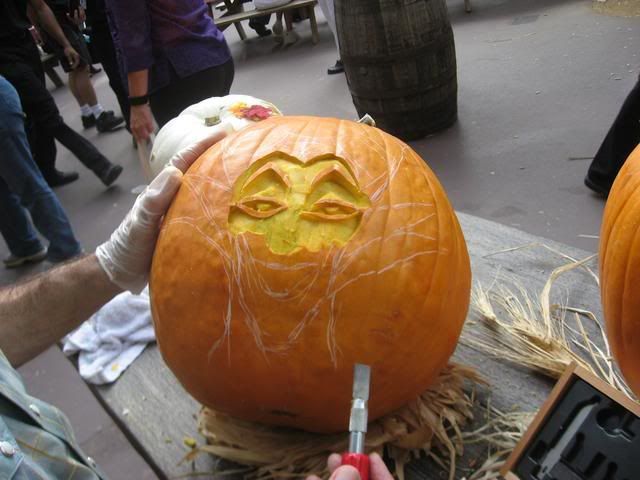 MY SLIPPER!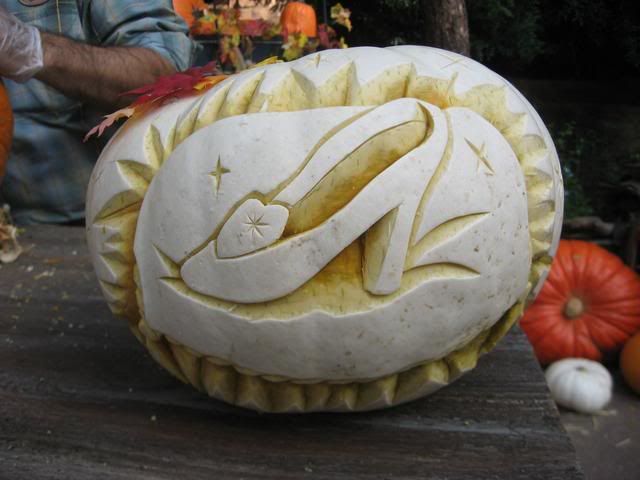 Inside the little ranch changes were abound as well: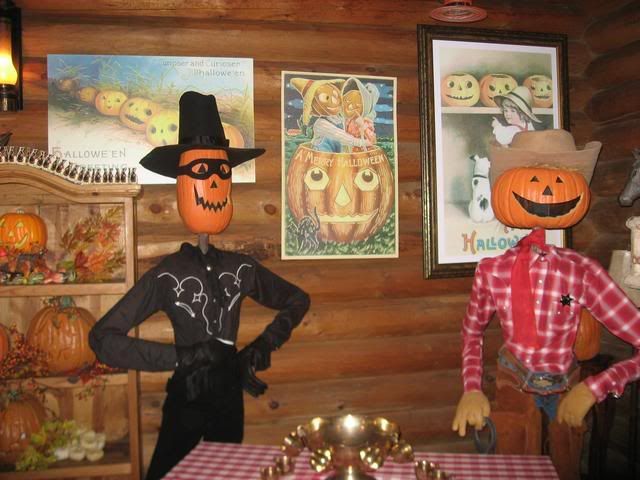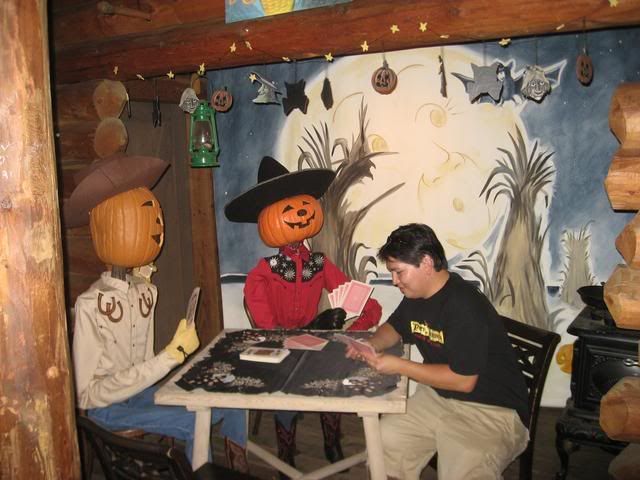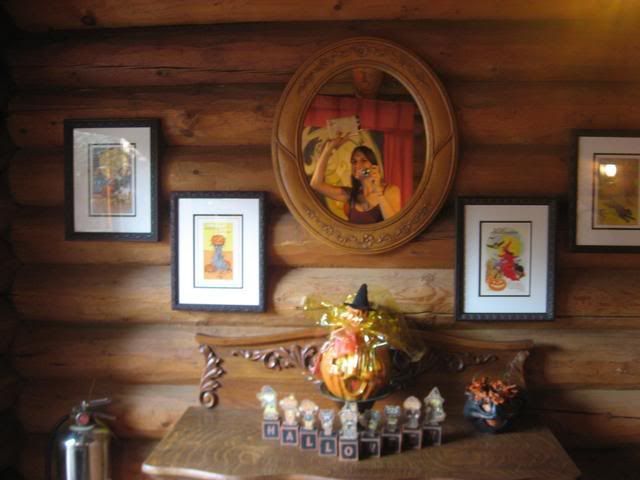 And as we rounded out the bend, heading to the other park to see the changes, we found that Storybookland seems to have blown its top!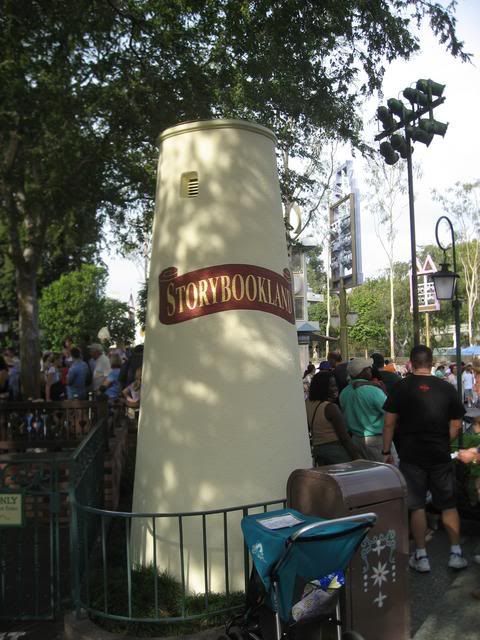 Now off to DCA and the once deserted Golden Dreams Theatre is now... FILLED TO CAPACITY?!?!?!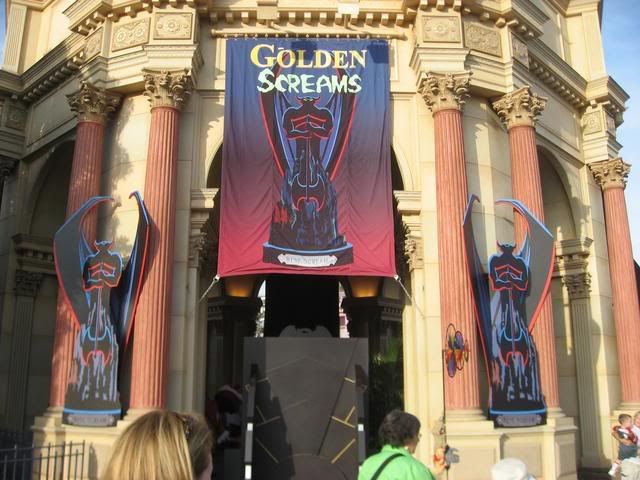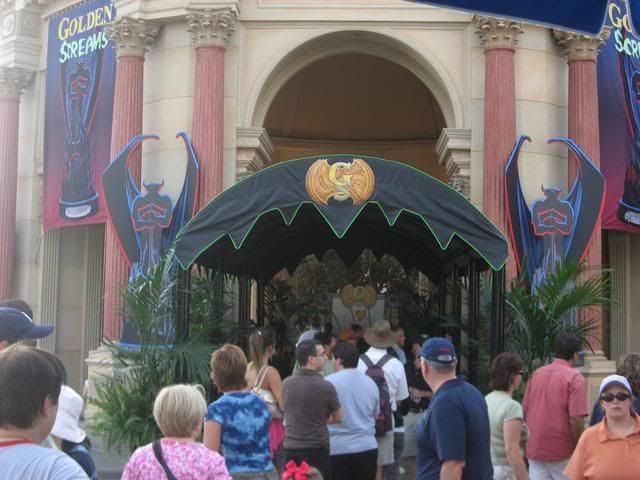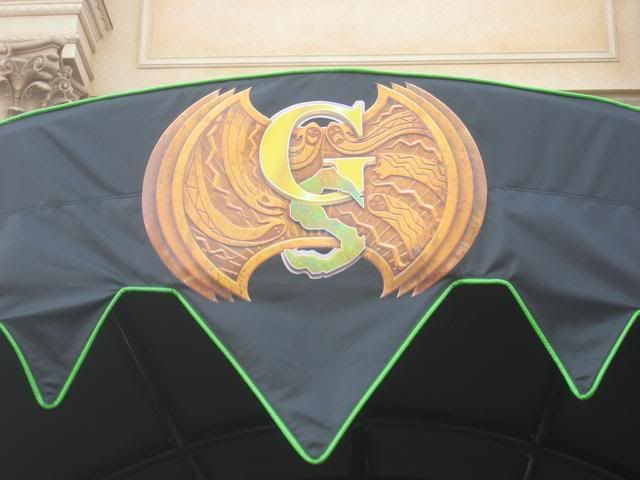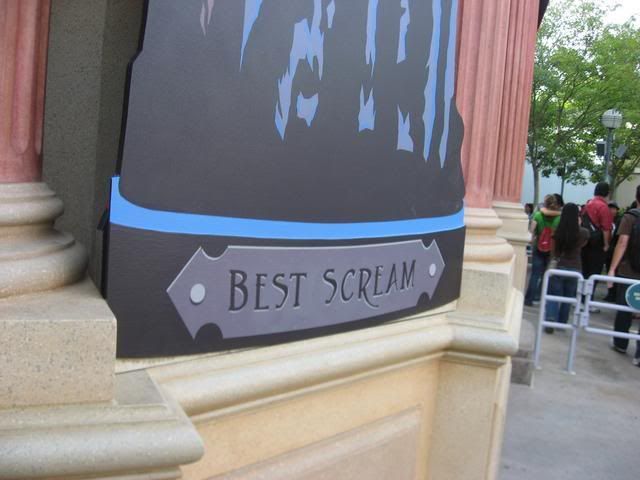 The villains appeared in the rotunda, anxious to meet their fans!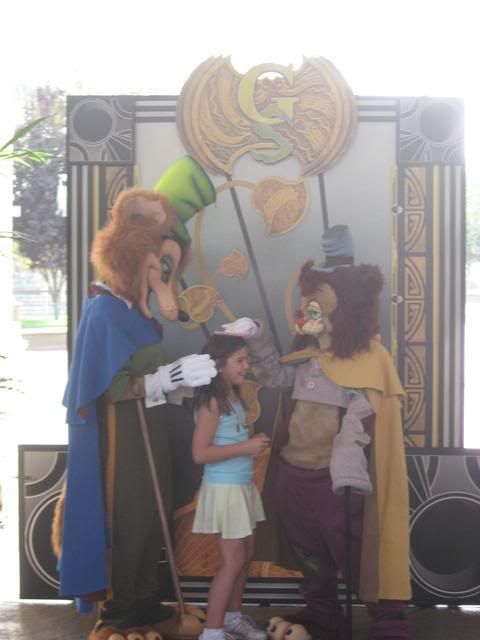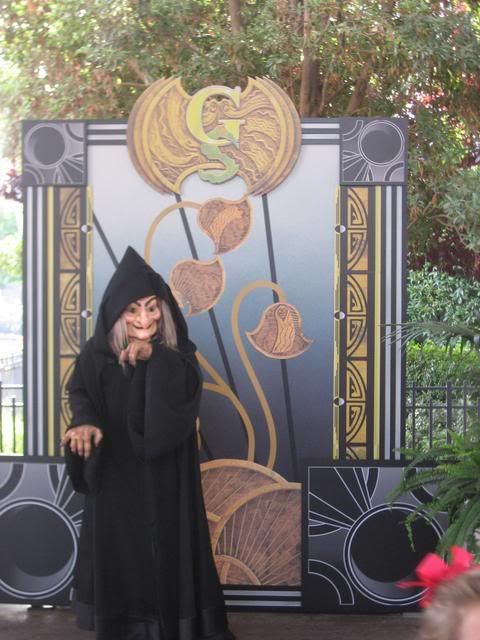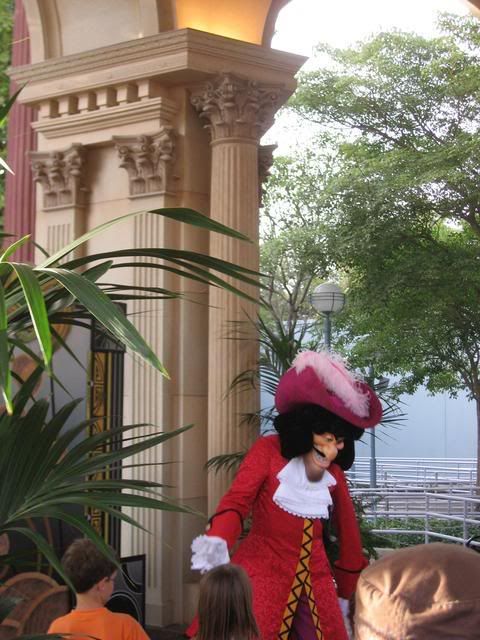 And the CM's just didn't know what to do with all these people in line... UNHEARD OF!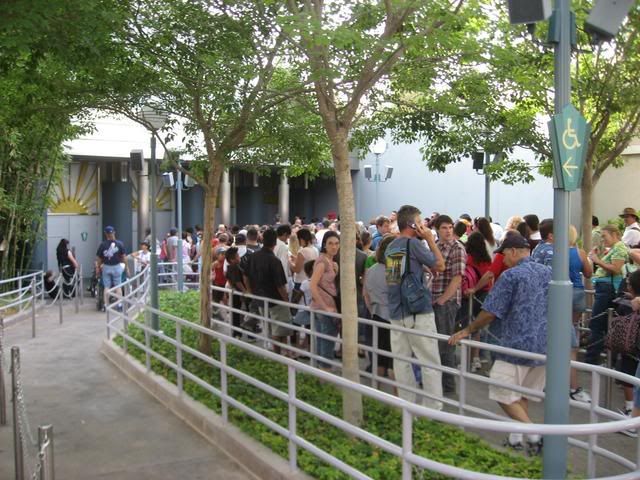 Inside the theatre, Chernabog took over... will the part of Chernabog be played by Whoopi Goldberg tonight?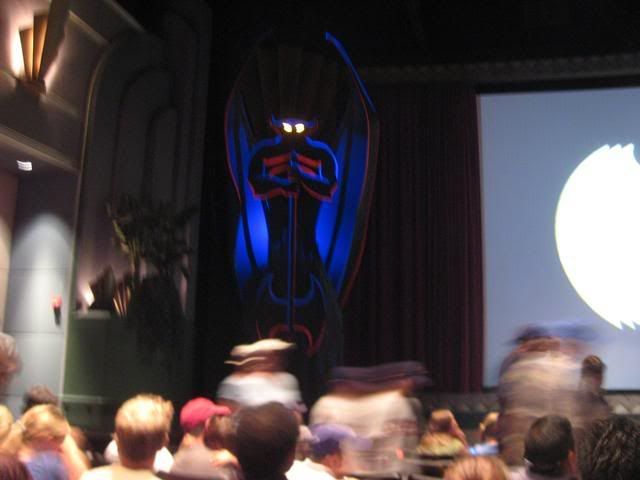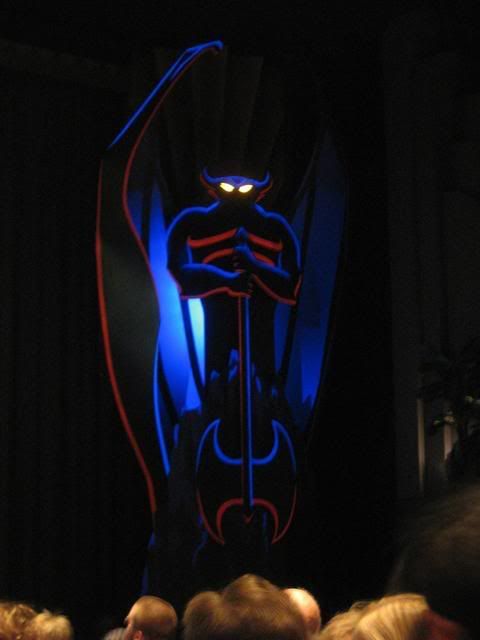 Curious as to what the show looked like. Never fear! I've made the entirety of it available for your viewing pleasure! It's cute but more clips than I cared for.
Golden Screams - Part 1 -
http://www.youtube.com/watch?v=CwEjfP6yziA
Golden Screams - Part 2 -
http://www.youtube.com/watch?v=MtXUcDBQOdc
Golden Screams - Part 3 -
http://www.youtube.com/watch?v=SAZs_mf15-c
Over at the Hollywood Tower Hotel, changes were taking place as well. New decorations and entertainment filled the streets.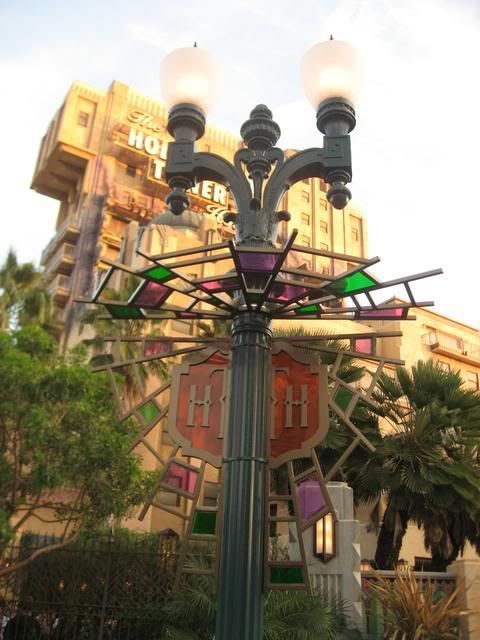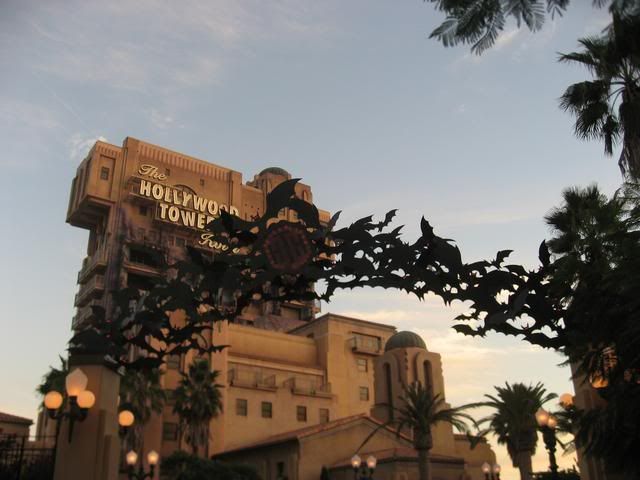 And ghosts from Halloween past roamed the backlot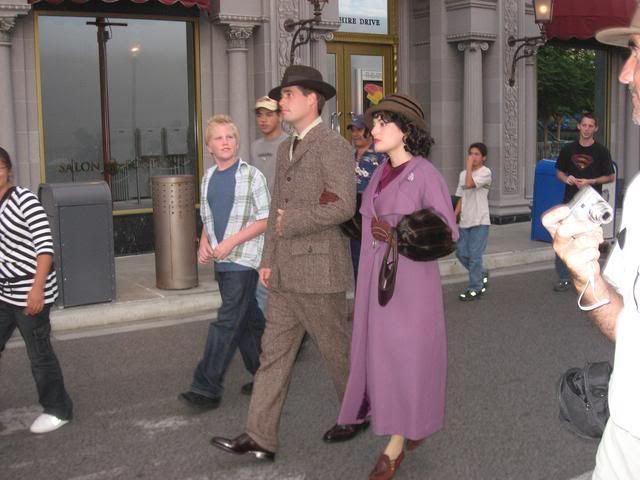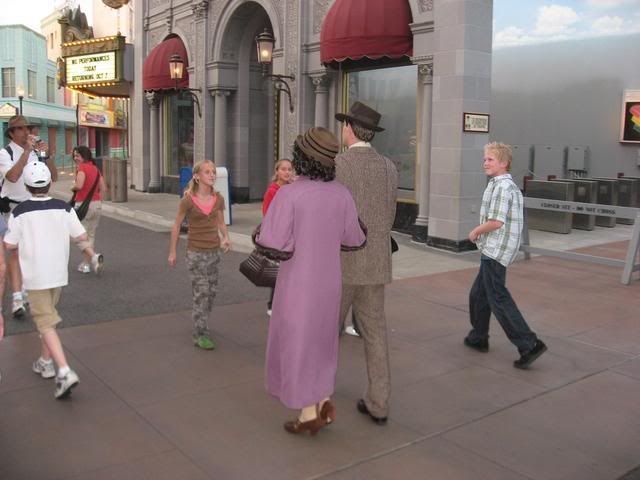 Tower of Terror Halloween Storytelling had started. From what I hear, it's a group of 6 people, however we only saw 2 stories on this night. The first was that of a reporter trying to get the scoop on a big name actor with the help of her maintenance worker friend. The second was the story of a newlywed couple in town on their honeymoon.
Tower of Terror Halloween Storytelling - Story # 1 -
http://www.youtube.com/watch?v=bZUqgwesyiM
Tower of Terror Halloween Storytelling - Story # 2 -
http://www.youtube.com/watch?v=rpvvH3jJ50o
And I think it's time for a pickup rehearsal already. On the second time around for the first story, the reporter flubbed almost every time she opened her mouth... including her big shocker line -
http://www.youtube.com/watch?v=TS5uAmIURpI
My general comments. Disneyland looks amazing. All decked out for a great month. I'll have full video of "Main Street Pumpkin Festival" and "Woody's Halloween Round-Up" soon, but they really did go all out, as opposed to DCA, where like everything else in this park, seems to have been done minimalistically with the intent of cutting costs wherever possible. It was very hard to tell where Halloweentime events in DCA where going to take place as opposed to Disneyland, where the events and decorations were literally EVERYWHERE!
More to come in the next few days, as tonight is the long awaited Gumball Rally and Micequest!
But not to fear, there's more time to enjoy Halloweentime...