So on sunday morning I headed off to the Tokyo Disney auditions with my friend Marianne since I promised her we could carpool. It was kinda interesting. It was just some minor dance movements. Definitely not as complicated as the Christmas Fantasy auditions. I actually got through the entire thing, even though I know I still messed up but never flinched. I especially was amused by the swaying, which I kept doing for the rest of the day. I saw Almandot there, who might I say had the perfect attitude for Peter Pan. Anyway, most of it was looks, and I noticed the male japanese auditioner gave me this weird fully open-eyed 'WTF?' look when he saw this stick-figure 6'1'' beauty walk up to audition ( Yea, I'm humoring myself. Deal.
). None of us made first cut, so to make things better, as we were driving back home, amusing each other I just blurt out "Why don't we just go to Disneyland for the rest of today?"... and so we did!
Our first stop was Whitewater Snacks, where we proceeded to wait a good half an hour for our food. But we started noticing changes in the air as the 50th had officially ended...
*sings* One of these things is not like the other...
And what are
you
still doing there?
Our first stop inside the park was Fastpasses for Haunted Mansion Holiday, which gave us a return time of 7:00 pm even though it was barely 2:00 pm!
On the way there, we heard the Bootstrappers sing a sorrowful tune -
http://www.youtube.com/watch?v=SFI5LsDiX40
In the queue for Pirates of the Caribbean, we got our first look at the Year Of A Million Dreams coveted Dream Ears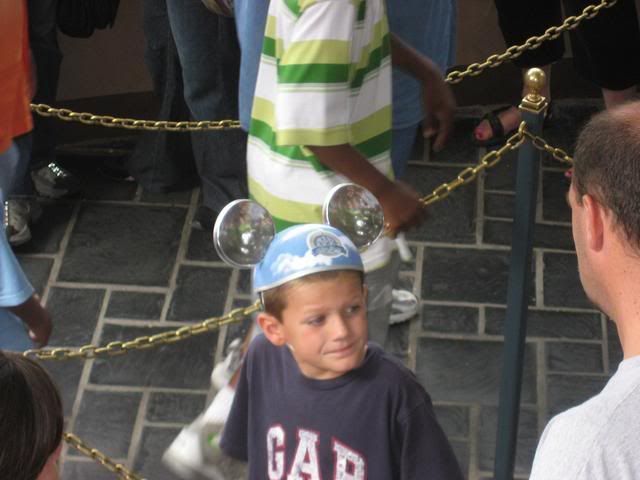 And we also noticed a new addition to the wall... I almost had to stop Marianne from jumping into it...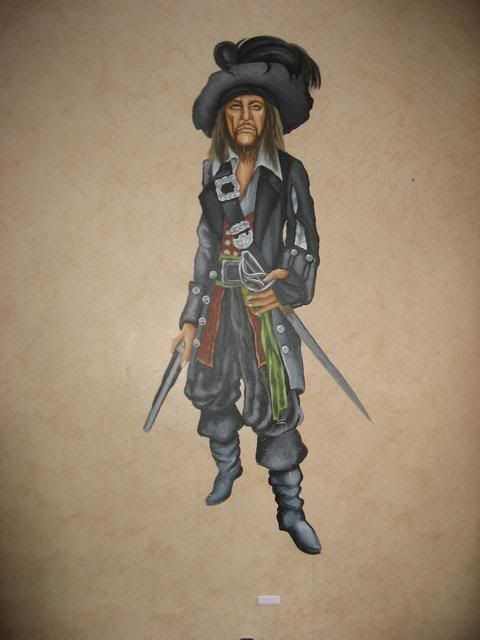 Next it was time for Big Thunder, where we saw the perfect example of what noone should ever wear to Disneyland... or anywhere else for that matter...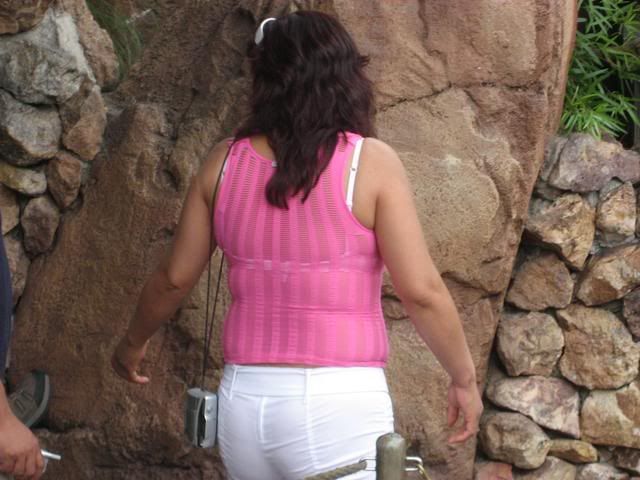 As we unloaded from the train, we decided to make a run for Tomorrowland.
On our journey, we encountered the Trash Can Trio taking a quick break -
http://www.youtube.com/watch?v=-UlWMmnXMvw
And then we took our seats at the Tomorrowland Terrace as we prepared for the premiere of Jedi Training Academy!
Jedi Training Academy - Part 1 -
http://www.youtube.com/watch?v=yypJU_3sxHQ
Jedi Training Academy - Part 2 -
http://www.youtube.com/watch?v=lq2verDf09A
Jedi Training Academy - Part 3 -
http://www.youtube.com/watch?v=JJqnZXGyFPE
It looks like even the die-hard Star Wars fans were in tow for this event. HARDCORE!
My personal thoughts - I think Jedi Training Academy was a good idea that was once again poorly executed. CM's tried to tell me that the show was about teaching kids honor and self-worth when all it's really about is teaching them how to swing a plastic weapon. Proof of this is in Part 3 of the video when after fighting Vader, the stormtroopers come up to one of the kids and the Jedi Master tells the kid to push the stormtrooper back using the Force and demonstrates the arm movement. After watching the Jedi Master, the kid figures it's just easier to walk up to the stormtrooper and smack him with the lightsaber. Yes, it was funny, but probably not so much to the parents when the kid uses this newly learned technique at home. My other problem is there really is no re-view value as almost every new piece of entertainment unless you're a child who really wants to be chosen. What ever happened to Walt's ideals about Children and Parents enjoying themselves
together
?
Anyway, now it's time for a rocketship flight!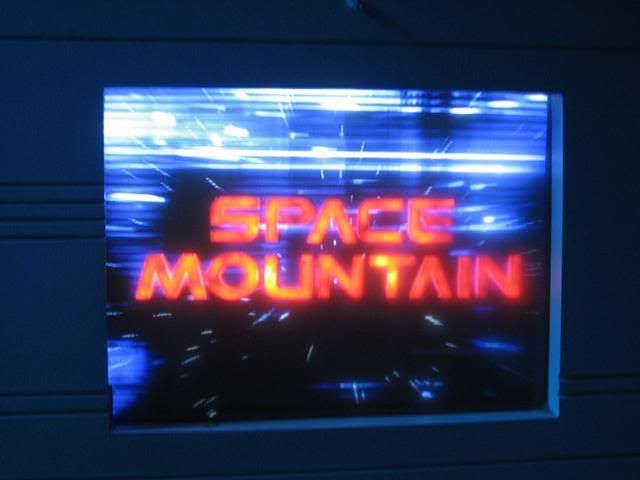 "YAY! We're moving!"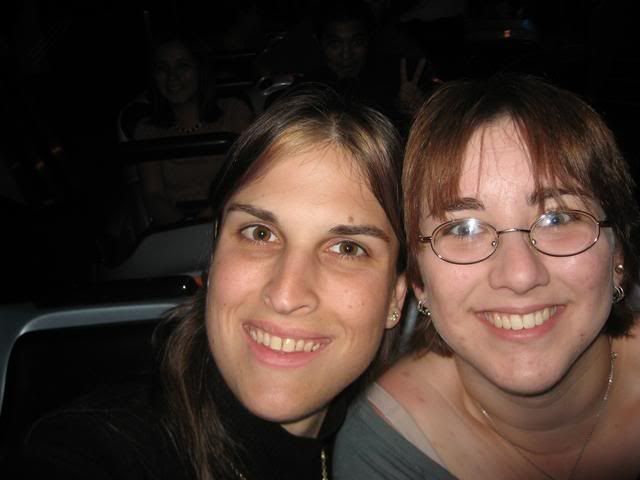 "Oh crud... I think my stomach just got stuck in my throat..."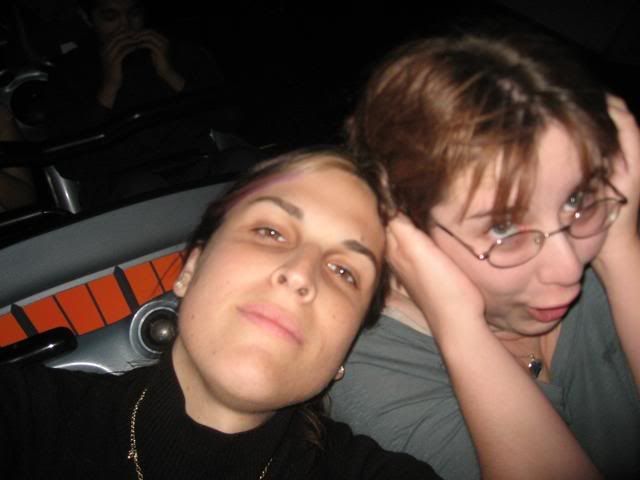 As we made our way out of Tomorrowland, we decided to make one last stop... STAR TOURS!
I have to say... I :love: her hair!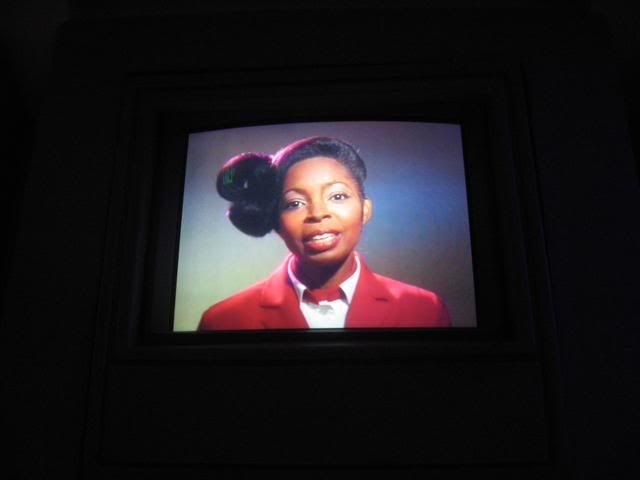 And as I always say, if you want something done ri... I mean if you want something done period, just do it yourself... so here's my full Star Tours ridethrough -
http://www.youtube.com/watch?v=haZgHSiqrgY
Hmmm... it's still not time for our HMH fastpasses, so let's do... INDY!
Marianne says I'm a bit too stoic when going on these crazy rides...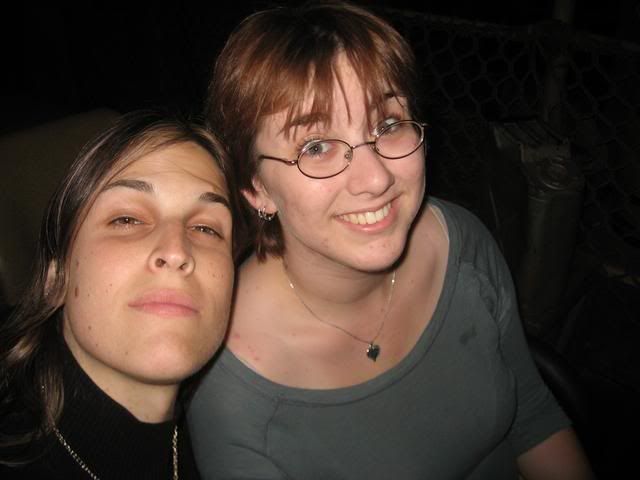 And since it's about 20 to 7:00 pm, I decided to drag Marianne on to Winnie The Pooh and traumatize her... fortunately it was the best idea all day. When we entered the Heffalump and Woozles room, she started spouting something about a bad acid trip and then proceeded to laugh uncontrollably for the rest of the ride when the elephant farted at her. The CM at the exit even had to ask her if she was ok.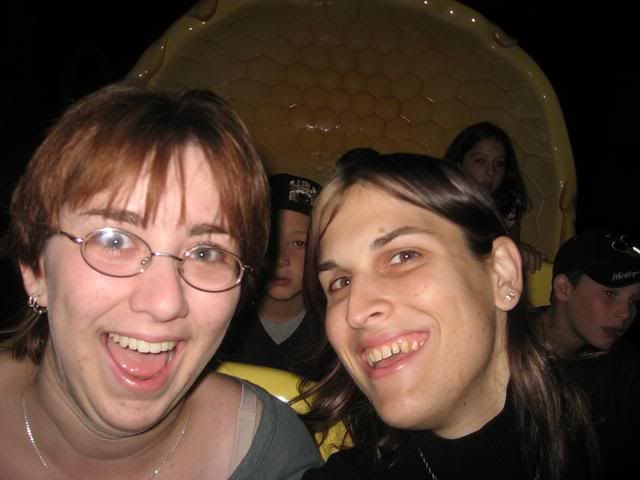 YAY! Now it's finally time for the Mansion... but why are the lights so bright? I mean we could literally see the back area of the seance room, a huge storage opening in the attic and the ceiling almost everywhere!
YAY! Santa!
Even better... SANDY!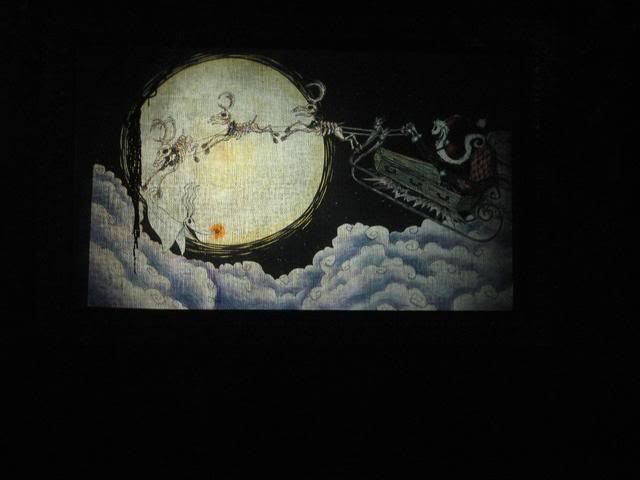 Ok, fine, we'll go on Pirates again so you can drool at... Davy Jones?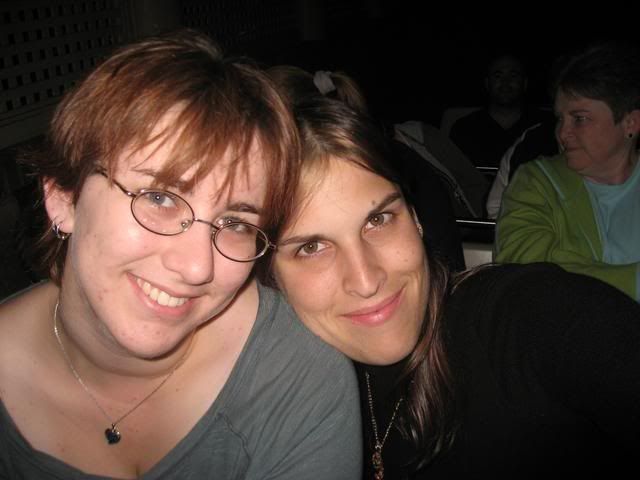 And why wouldn't you want to drool over him...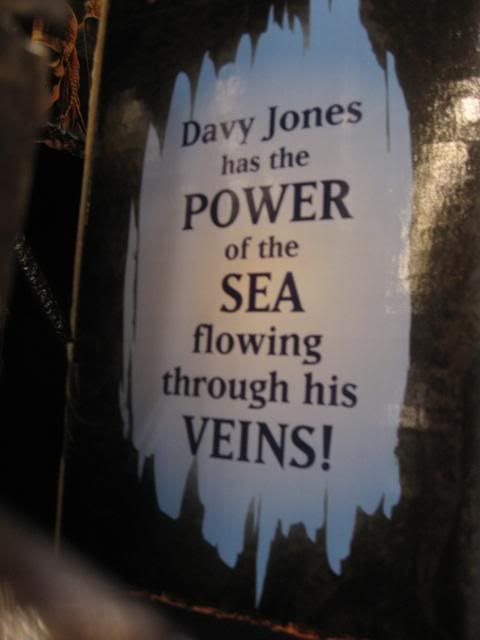 Apparently someones dream came true...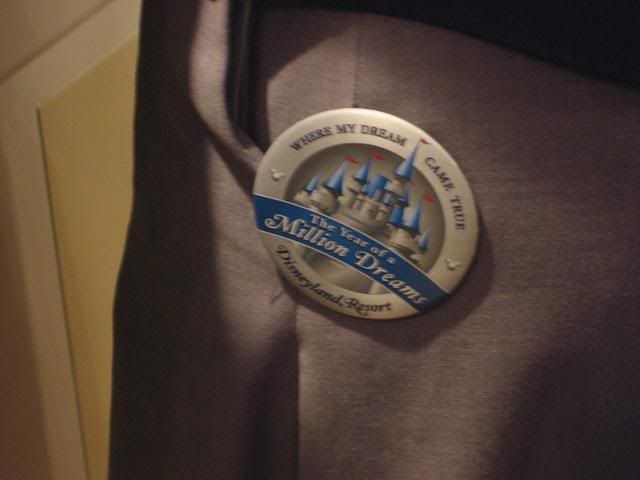 Since I indulged you, we're going on Indy again so I can take yet another pointless picture of the mural.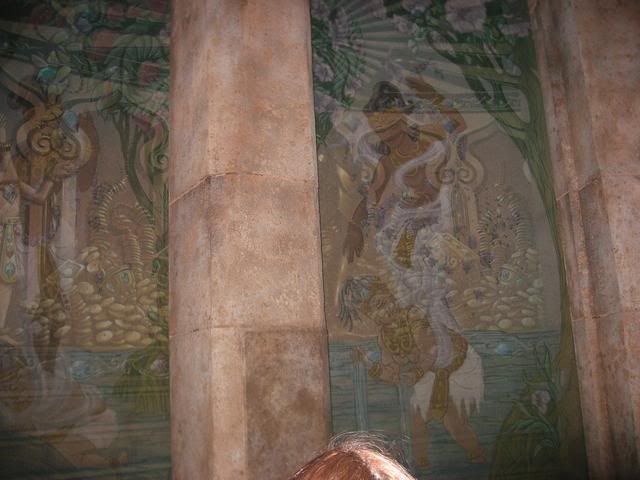 It's a scientific fact. We look 47% sexier in a jeep.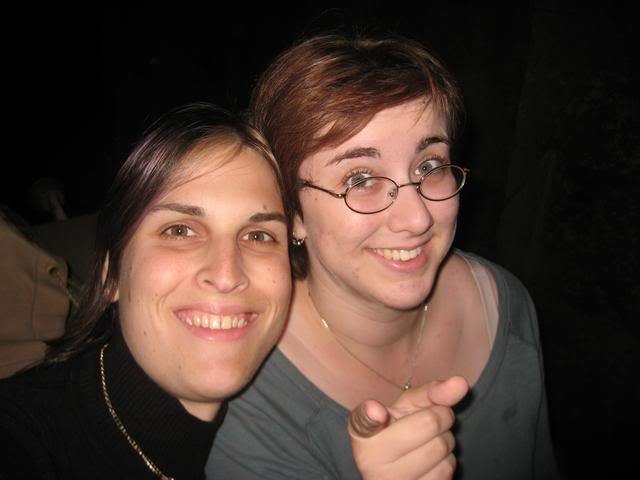 I'm frustrated... let's go shoot stuff.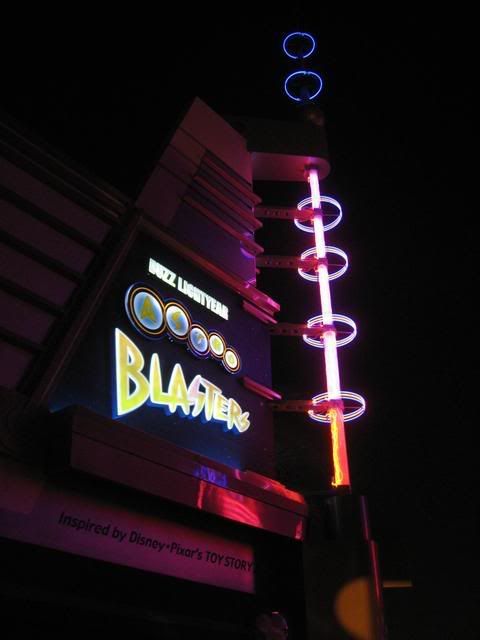 Shhh... I need to concentrate
OMG dude, it's like my best score EVAR!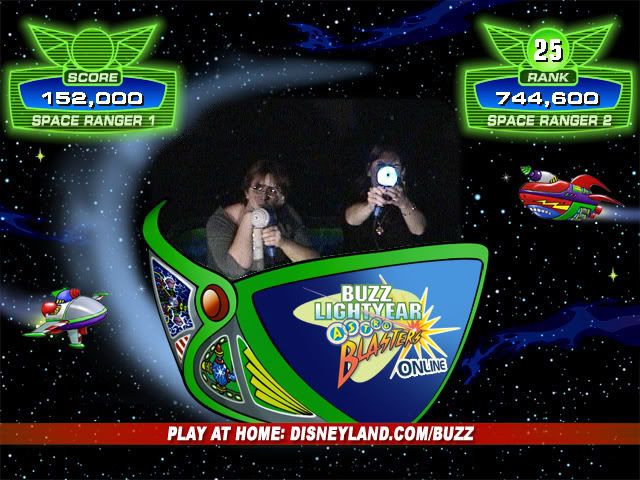 And since we have the Fastpasses, let's do one final Space Mountain ride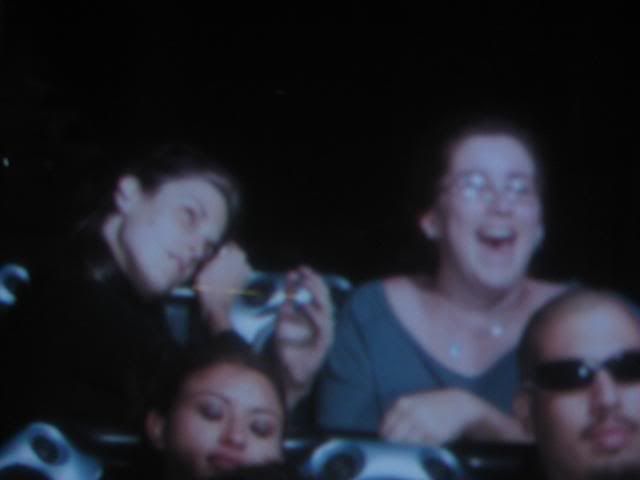 But before we go... I need to give a tearful farewell to the castle in all its bling-filled glory...
*sobs heavily*