Lots to cover this Halloweentime night, so let's start off with Monday 10/2, a day that once again saw Disneyland's hours extended until 9:00 pm.
As I entered the Promenade, I can see the influence from the Year Of A Million Dreams has started to set in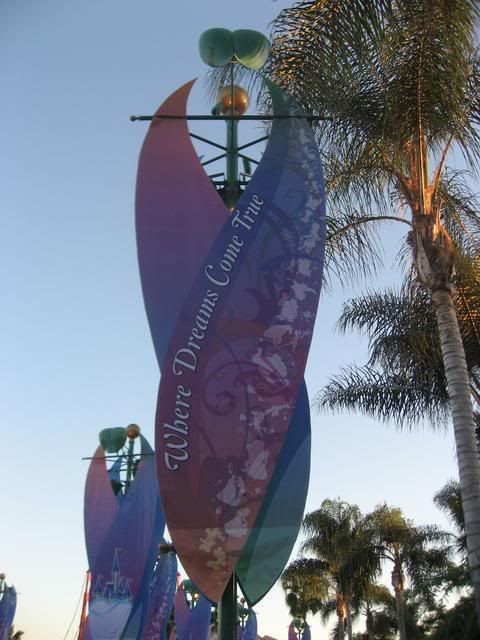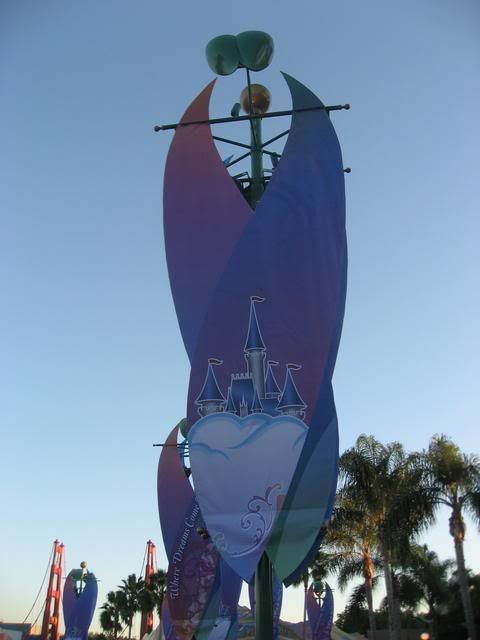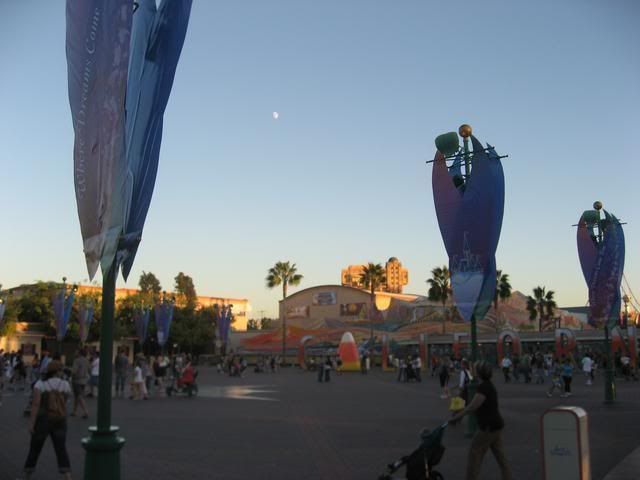 Halloweentime shows now have their own posters!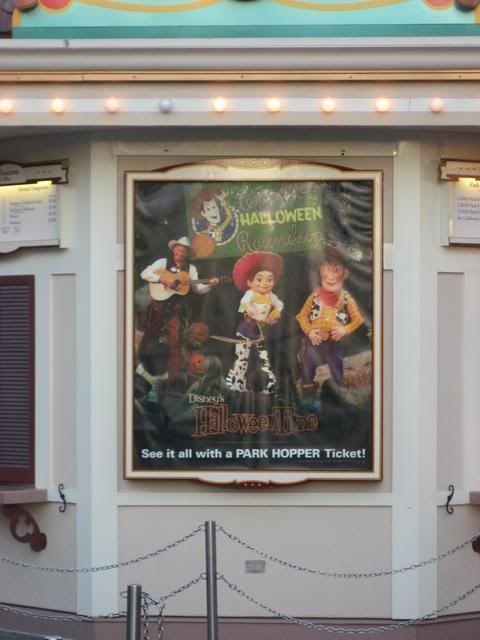 The influence of the YOAD has made its way into the stores as well.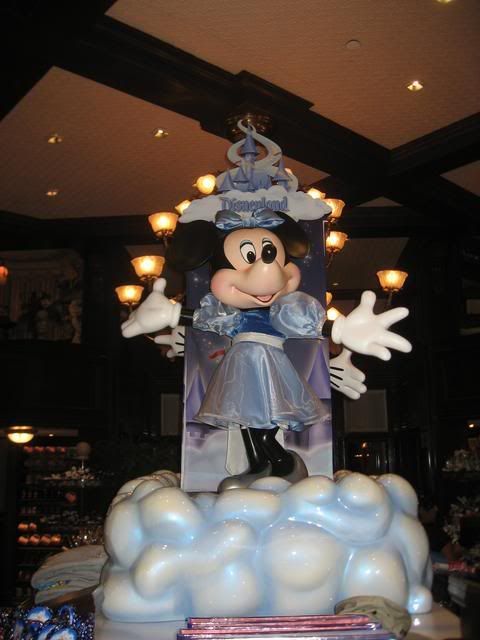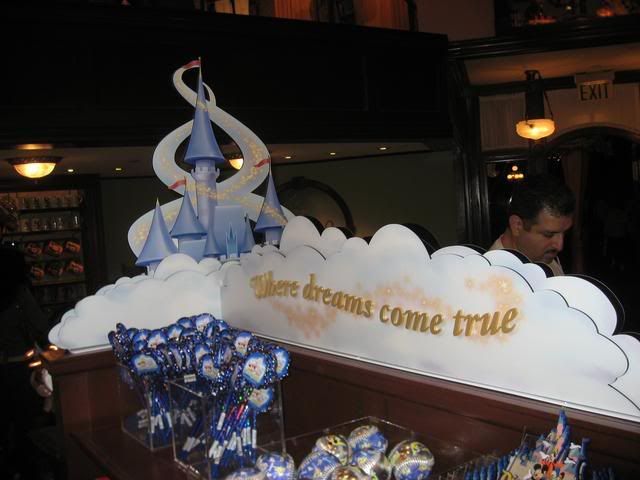 My first stop was the Haunted Mansion Holiday, where they now have included some new amazingly realistic spiders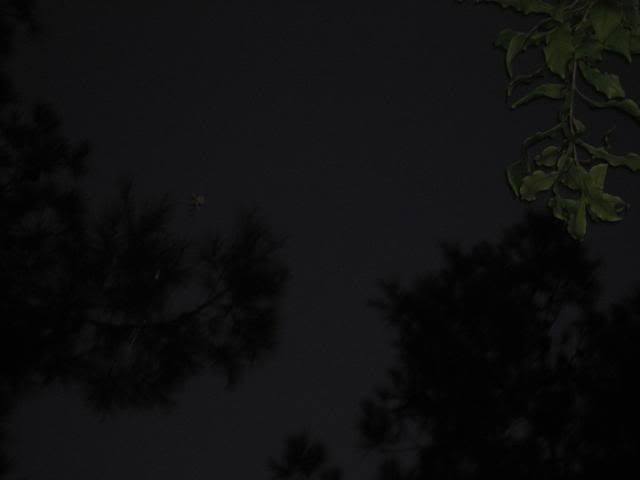 I then took a break to enjoy what I thought was supposed to be new streetmosphere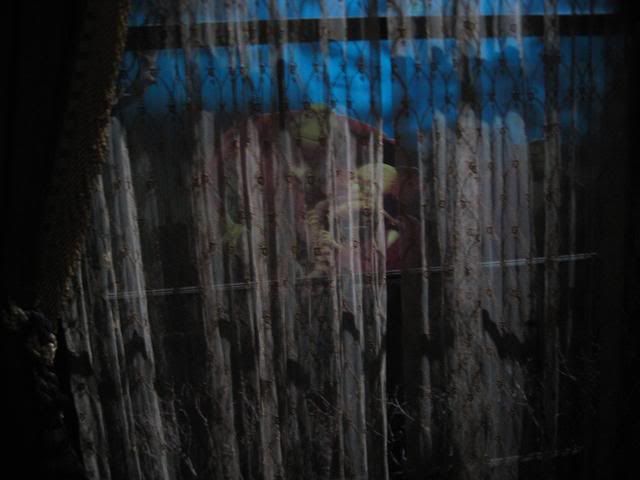 As I came out, I noticed Jack decked not only the Haunted Mansion's halls, but the ODV cart across the street as well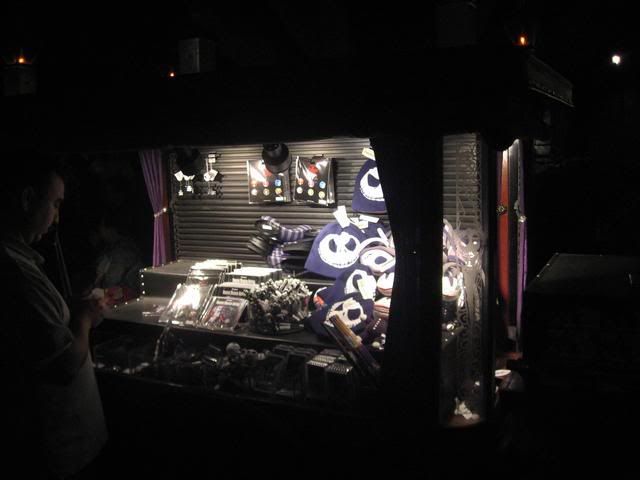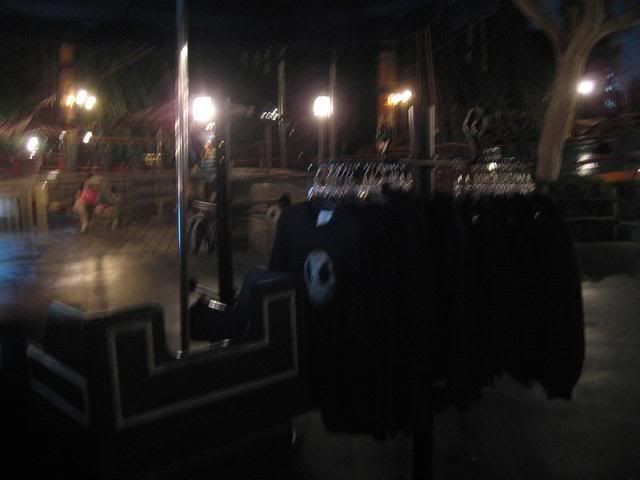 I then took a ride on Indy to visit my poor neglected friend Bones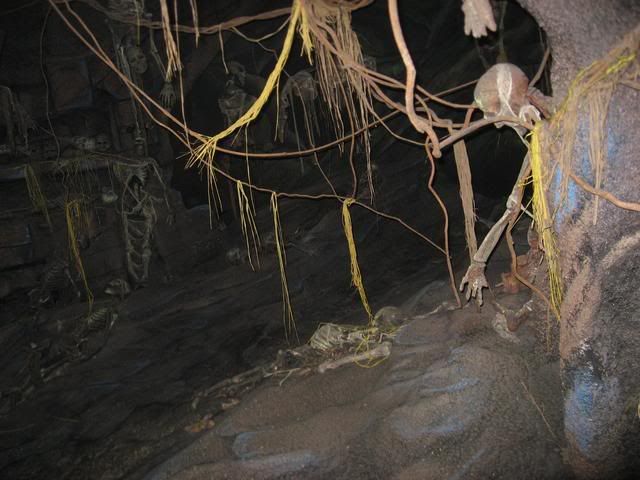 Um... who turned off the lights?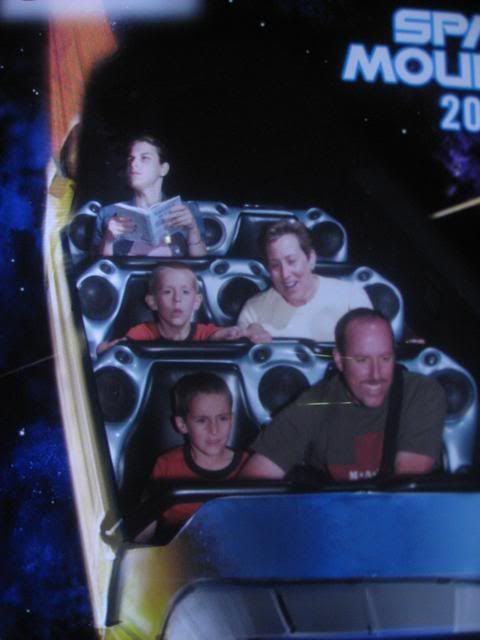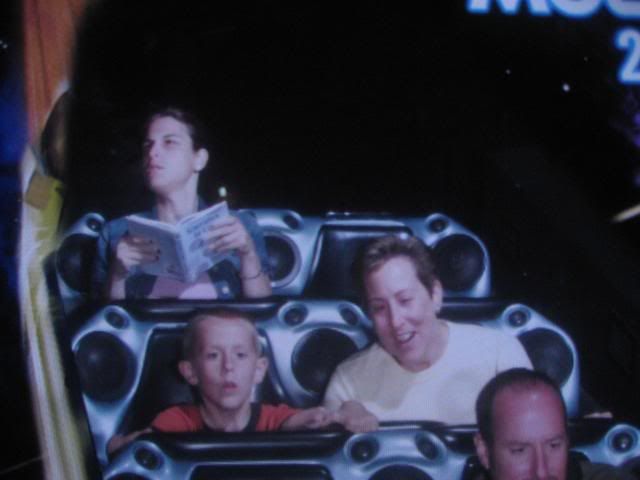 And now we move on to 10/3 which brings about many changes to some once familiar scenery.
What happened to the 'Welcome Home!' signs? I feel unwelcome now...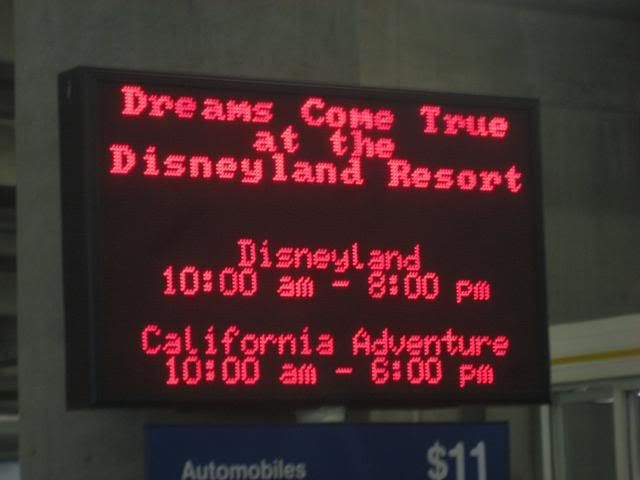 My first stop was DCA where I saw the 3rd Tower Of Terror Halloween Storytelling performance which involved a maid who communes with the ghost of a dead studio executive and the bellhop who tries to bring her back to reality. DCA's early closing really hurts this show as it is performed between 5:00 pm - 6:00 pm on mondays through thursdays. Any creep factor it had before is completely lost with the sunlight. I have to say, I absolutely love the performers for this show, but the writing and the direction (or seemingly lack thereof) make it a real dud. What I'd like to see next year is the stage across from Monster's Inc utilized for this show. With the right elements, writing and direction, I can see this show flourishing.
Take a look at Story #3 -
http://www.youtube.com/watch?v=-7r7uL00KOw
Then it was off to the Land of Disney, where Mickey and Minnie were out haunting the grounds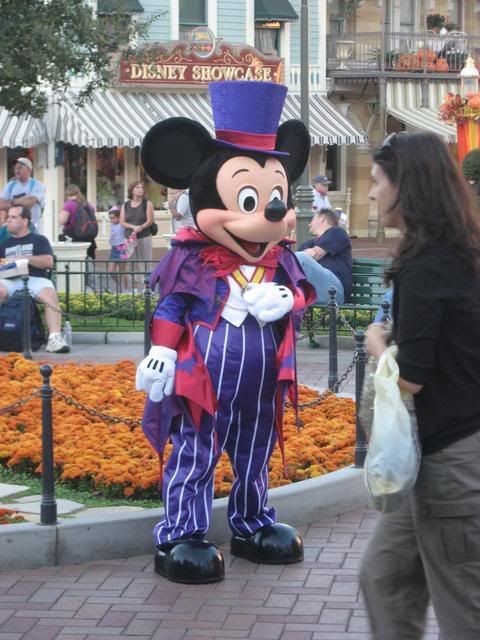 Aladdin and Jasmine aren't in Agrabah anymore... "Hey look Jasmine, that castle is prettier than yours!"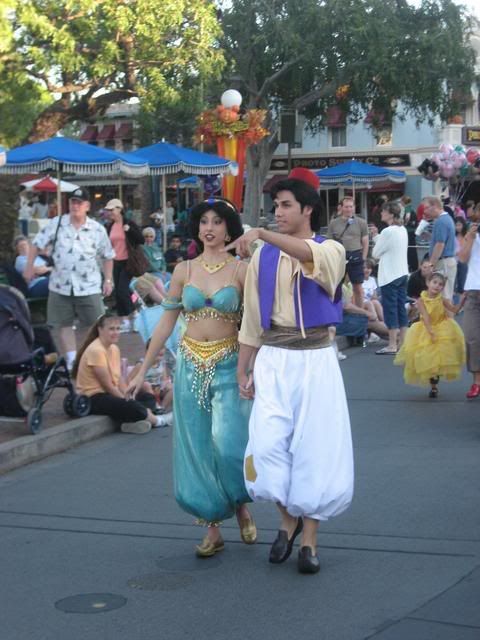 I wonder if it is... um... wait a minute... is something missing...?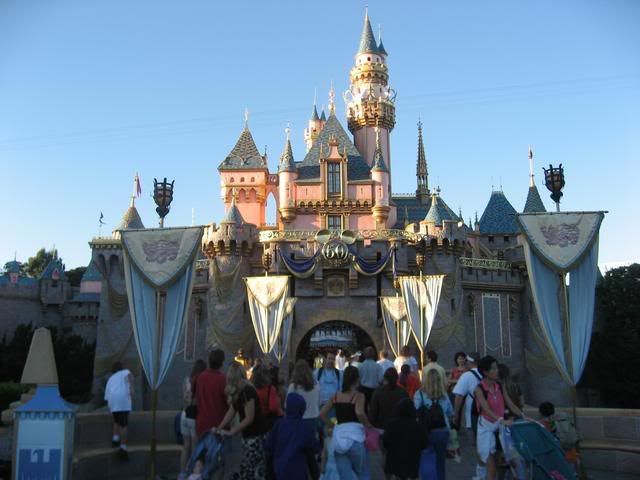 The banners have changed...
And 4 of the crowns are gone!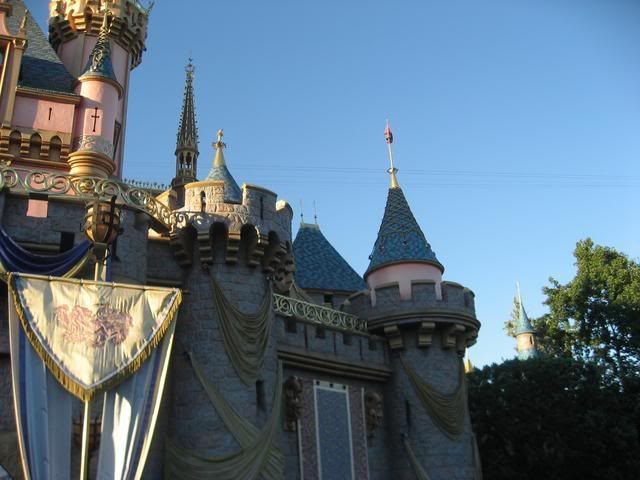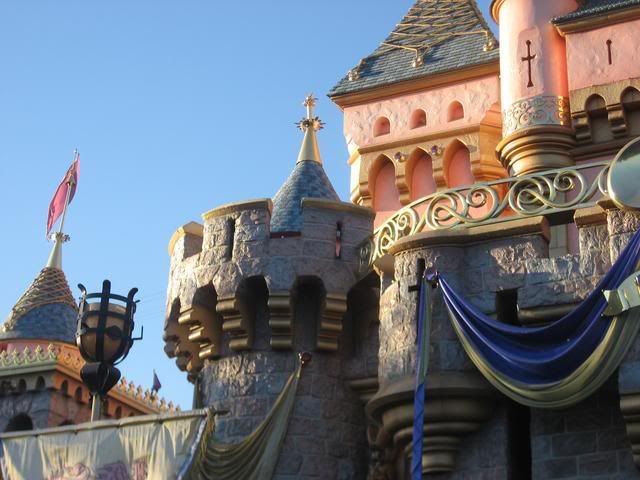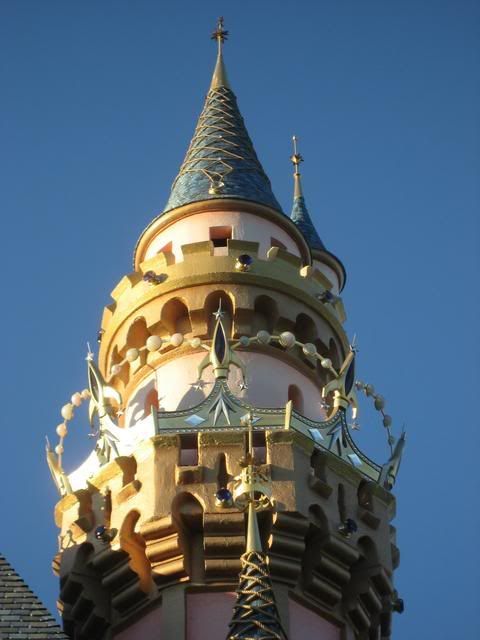 So I proceeded to drag my former shell of a self back to Main Street, where the "Main Street Pumpkin Festival" was about to start!
Main Street Pumpkin Festival - Part 1 -
http://www.youtube.com/watch?v=MCCnbL-IO3A
Main Street Pumpkin Festival - Part 2 -
http://www.youtube.com/watch?v=Ikd2wQgvWk4
I have to say, this is one piece of streetmosphere brought out for Halloweentime that I throroughly enjoyed. The performers were wonderfully charming and lit up the street and the music fit perfectly into the theming of Main Street. My main complaint is that the show is too short and the performers don't have much to play with. I'd definitely recommend a viewing of this show to anyone visiting during Halloweentime.
And now I'm bored and tired... so I guess I'll ride Haunted Mansion Holiday 5 times in a row!
The Mansion seems to be lit even more than ever. I can easily see the ceiling everywhere, plus I can see the backrooms through which they move props in Leota's room, the attic
and
the graveyard.
Take a look below:
Haunted Mansion Holiday 2006 - Full Pre-show (included anteroom, stretching room and downstairs hallway) -
http://www.youtube.com/watch?v=JeqUmKFVrE0
Hanuted Mansion Holiday 2006 - Full ridethrough w/full loop of the singing pumpkins -
http://www.youtube.com/watch?v=E7u0xx0pFEk
Oh look! Pretty pictures!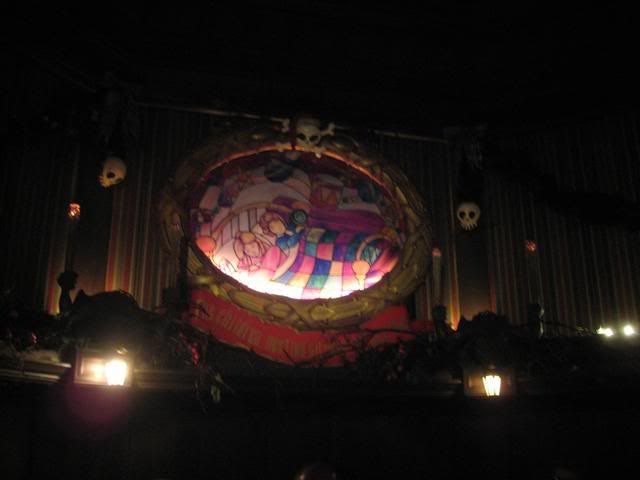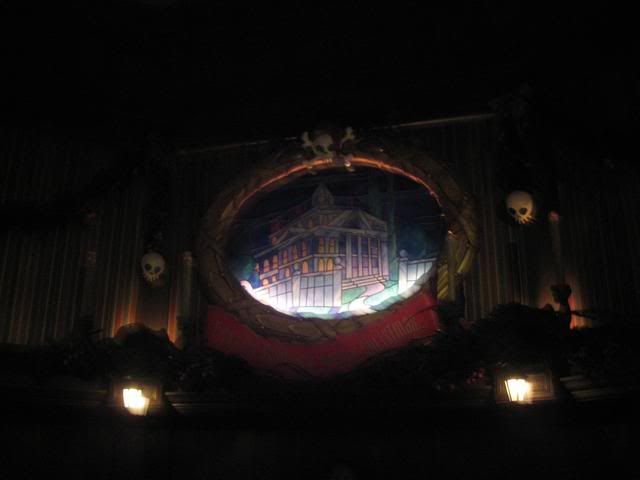 what the...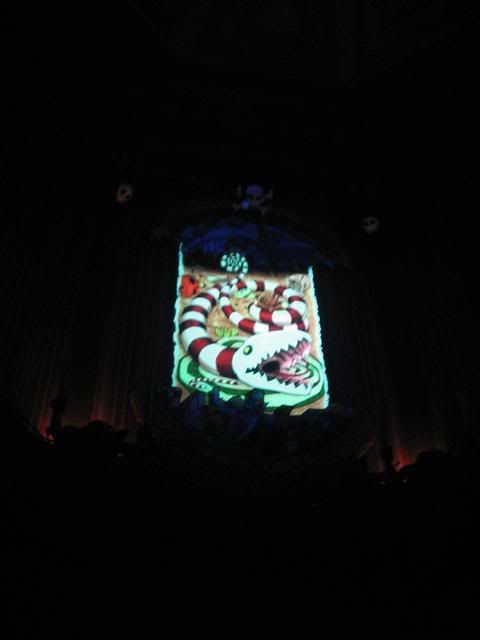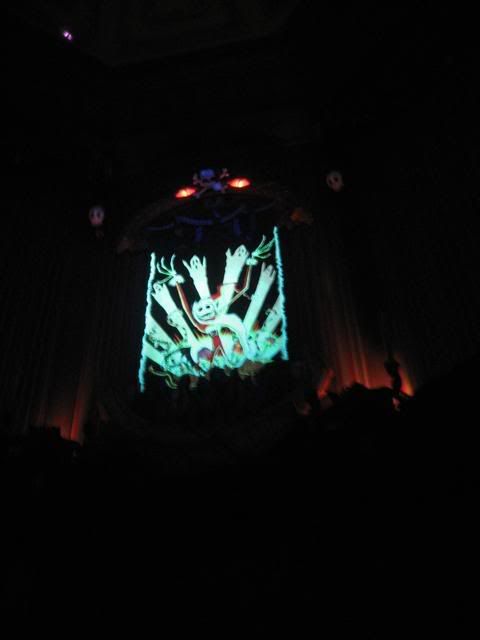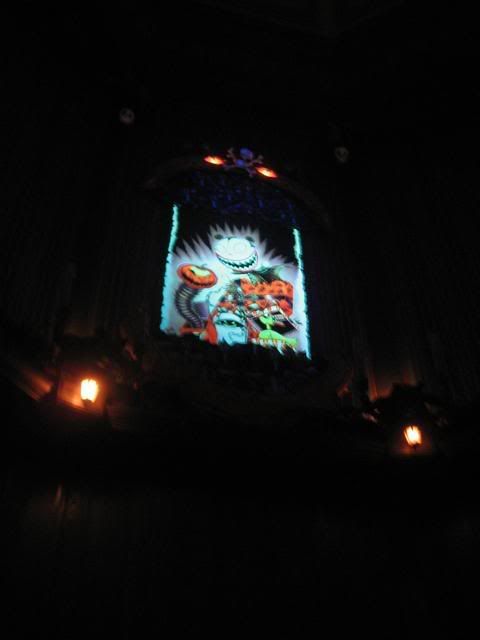 HAPPY HOLIDAYS EVERYONE!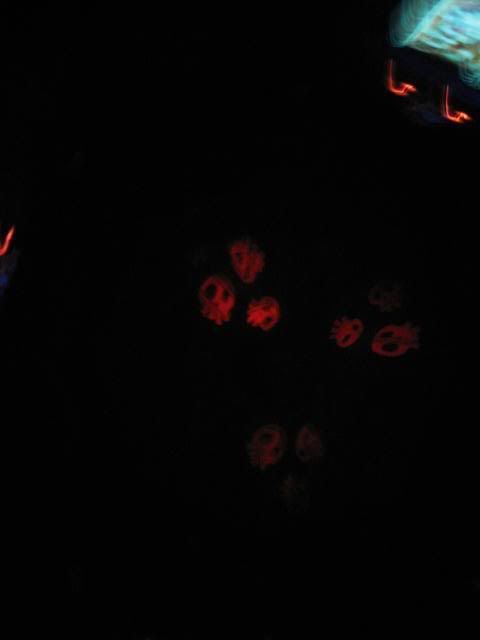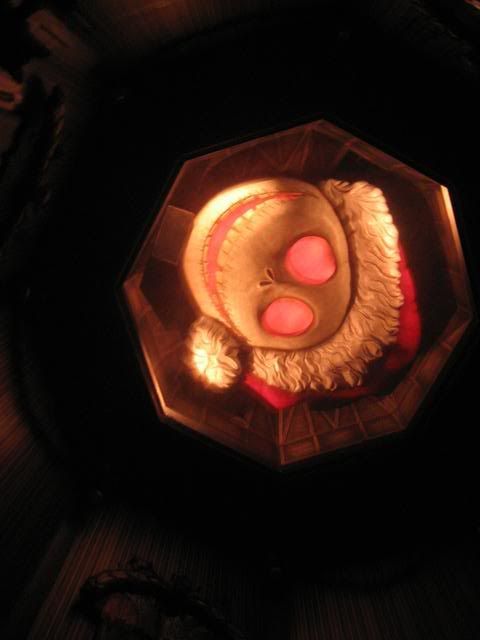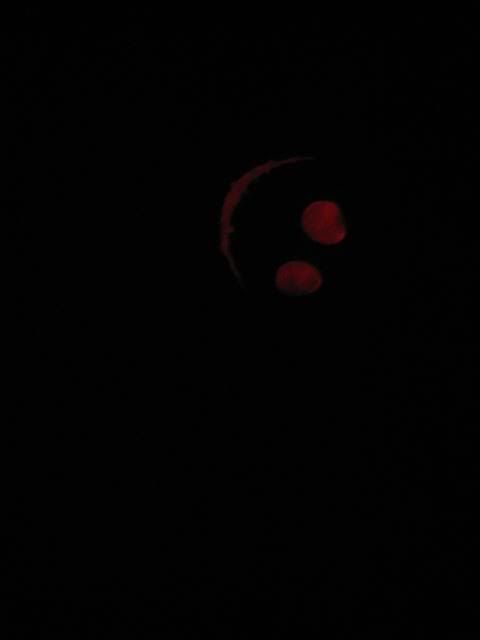 The graveyard seems rather... cheery...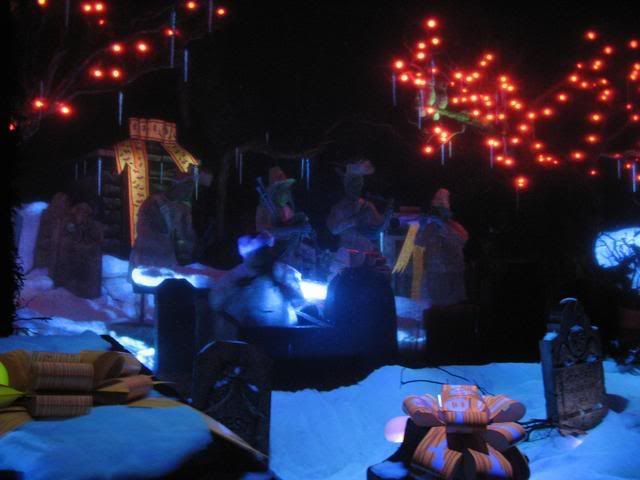 I want to lick those icicles so badly...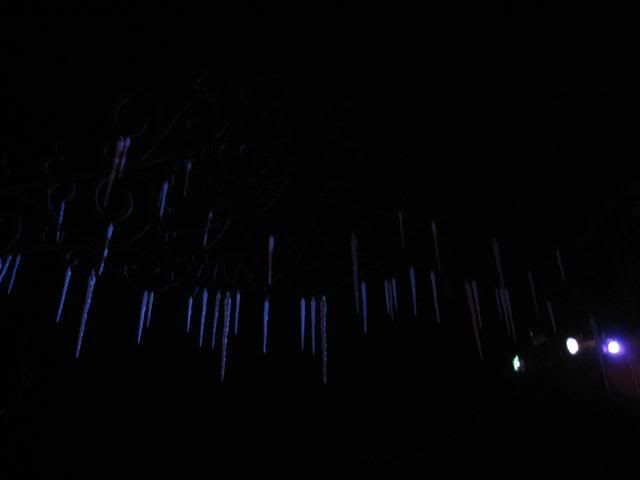 Oogie Boogie says he has a treat for me... Funny... Mr. Potato Head said the same thing.. :blink: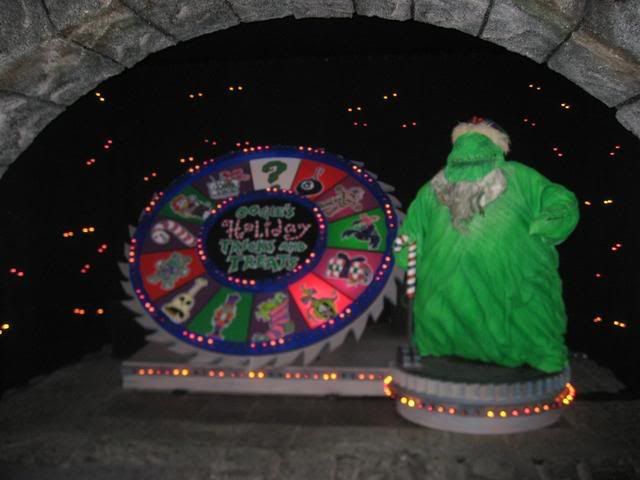 Next it was Big Thunder Mountain Railroad, where for the amusement of Micechatters everywhere, I proceeded to break my back by performing the goat trick! -
http://www.youtube.com/watch?v=QfaUcQ4_XVc
As the night came to a close, I took a trip into the Jungle with Skipper Rob, who gets Sadako's "Skipper of the week" award! You rocked my world! I sat on the tall box next to him, which he then pointed out to be the sacrificial altar. He said I wouldn't see much of the show, but at least I'd get a good view. :thumbup: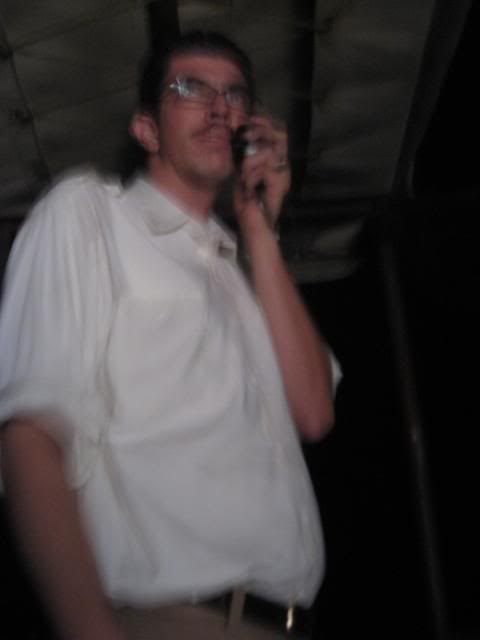 And as I walked out of the park, I felt the need to take one final look at Sleeping Beauty Castle in it's newfound "One Crown" glory...