Today will be a short one. It was a very short and calm day at the park. Peaceful and quiet... :sleep:
OH! Yea... report... ok...
As I entered the park I saw in the distance even more changes about to the my dearest Aurora's castle. The final crown has now been removed along with the Golden 50 banner that hung on the front. The gold curtains are still there though.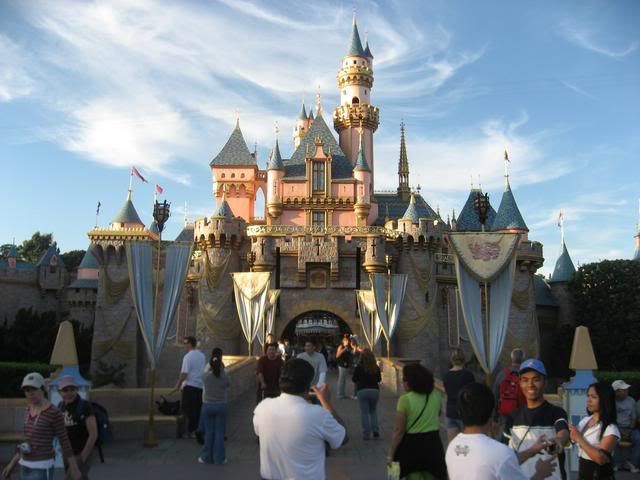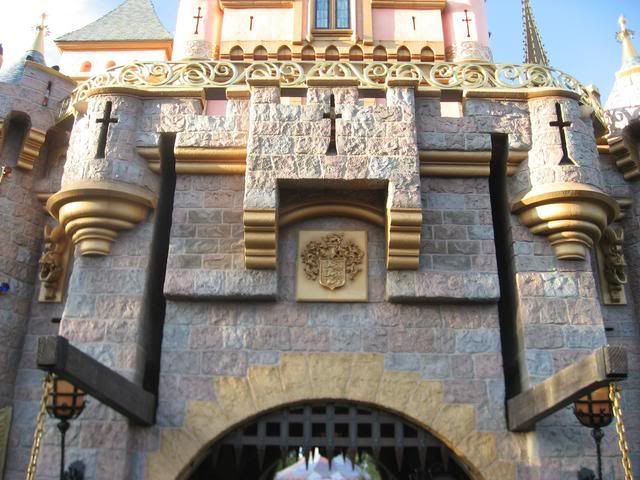 As I felt sad and deppressed by the lack of bling, the masochist in me dragged my carcass towards Haunted Mansion Holiday...
I guess people are finally starting to figure out that the re-ride value is lacking... check out the line...
Although as I passed through the Attic, I looked to my side and... WHAT THE HECK IS
THAT
?!?!?!
As I tried to make my escape, Oogie Boogie had a suprise gift in store for me as he sent his minions on my trail. Take a look! -
http://www.youtube.com/watch?v=tjBesSg3e5g
Next it was time for a ride on Indy... and is that Dr. Jones himself I see on this temple wall?
Um... people... this is a temple, not a picnic area!
And as I boarded my jeep along with a few very vocal guests, I noticed that the doors to the Chamber of Destiny are once again broken! HOW DARE THEY! THIS IS WRONG! BAD SHOW! ( Oh, Hi Joe! :wave: )
And as it's finally time to say goodbye, I walked under the castle to find...
Blue is the color of Grace!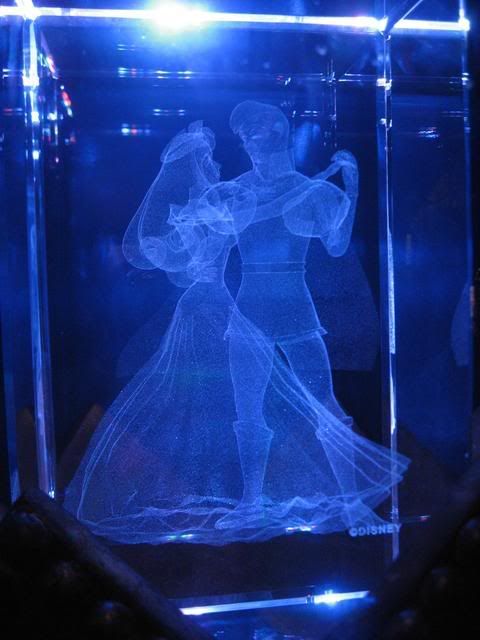 Pink is the color of Passion!
And I said goodbye to the almost entirely blingless castle...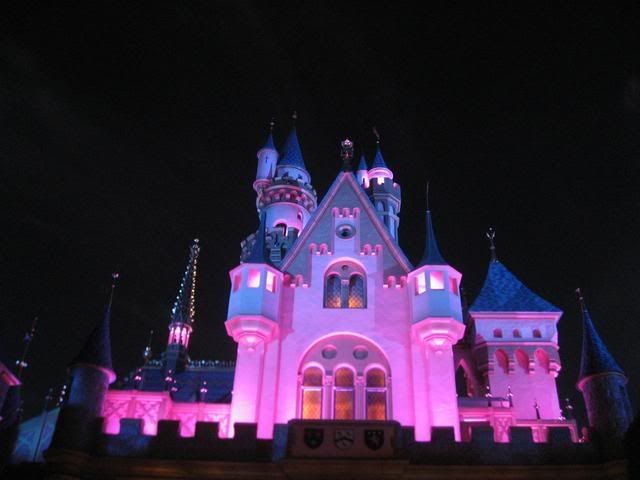 And 'Tomorrowland' does seem to be the key, since now all turnstiles are embedded with this beautious piece of technology!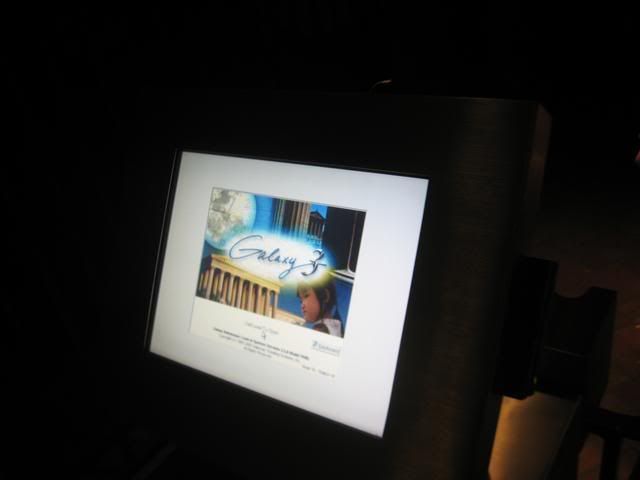 And once again, 'High School Musical' hopefuls pepare for a long awaited opening with a dress rehearsal ( I :love: cheerleaders )
And even though Halloweentime is fun, it is once again nice to be reminded that it will soon come to an end to be replaced by even more festive joy.