Great afternoon at Disneyland without going on a single ride.
These teens actually thought they would get into the park in full naughty halloween costumes---Didn't get past security checkpoint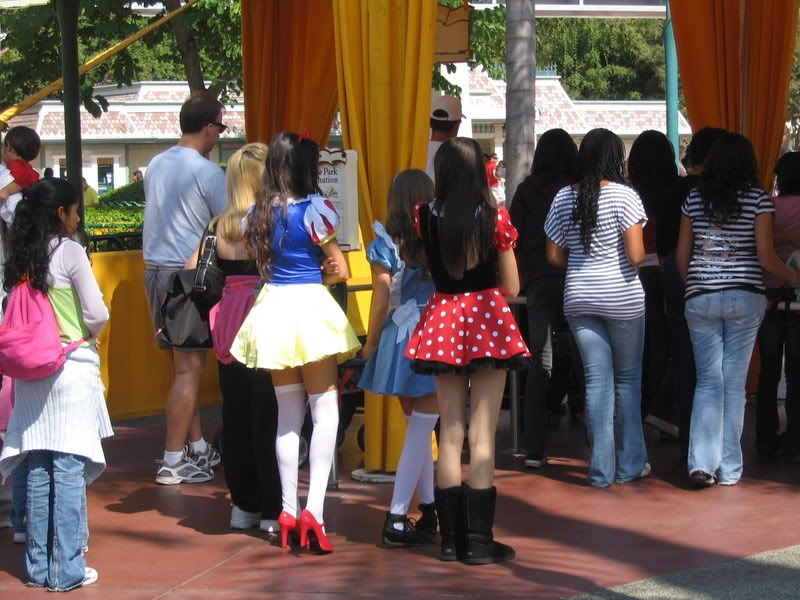 Stated afternoon with Jedi Academy --(total Star Wars geek)
Show was slightly long to accomadate as many young padwans as possibly ---but great none the less. Especially the stage rising with Vader (sorry these taken off of tv from video i shot)
"Step forward --Tir Kei shall assist you"
Most beautiful Jedi Ever
Teaching the padawans
Vader --takes on younglings ---(Great for kids--if only i was six years old again)
Darth Maul (isn't this dangerous for such young Padawans)
A lot of red shirts today ---"Not that there is anything wrong with that"
Actually overheard someone saying ---"Do you want my banana"
Talking about frozen treat near T-land Terrace-- "Not that there is anything wrong with that ---but made me laugh.
Made way over to Woody's Halloween stuff at Big Thunder Ranch
Good family entertainment --songs and fun
Pumpking Carving (Goofy Rules)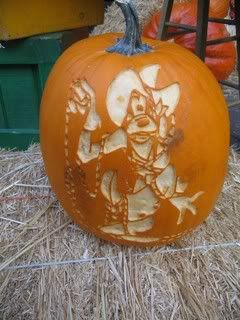 Great decorations
Caught a song near Firehouse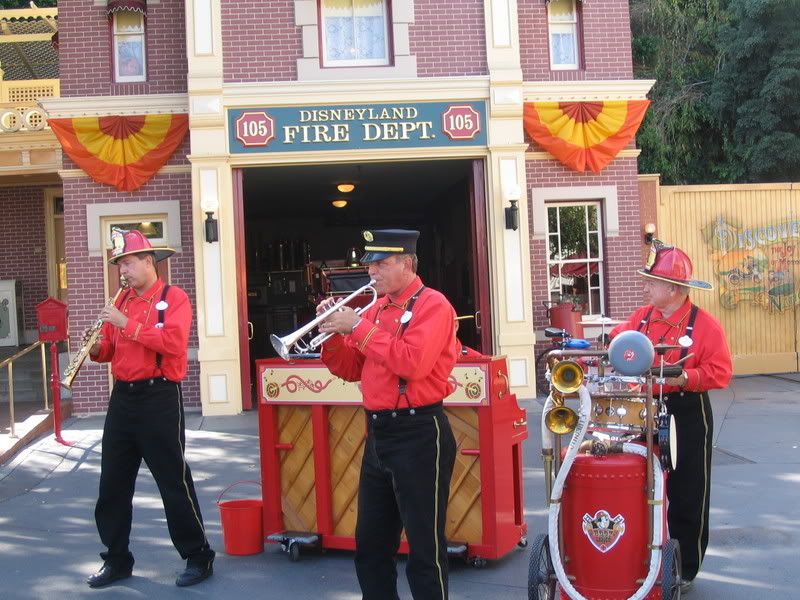 Golden Dreams ---good villians clips from classic Disney movies --"but can i have some cheese with those nachos" show was cheesy ---but how many times can you watch the politically correct Whoppi history of California---so something new is always good ---"I guess" they can't all be winners.
I've never seen High School Musical movie on Disney channel----As much as i love All Disney animated movies ----don't really watch too many made for Disney channel movies----But Pep Rally was high energy fun!
"Definitely nothing wrong with this"
Then missed Pumpkin Festival show by minutes---got there just in time to take this pic
Finally here is pic from Tower of Terror show----cool Twilight Zone ending to ghost story ---Heard someone --say that was a waste of time. Some people just can't enjoy themselves---these little gems just add to disneyland --a distraction from long ride lines-----Although i went out of my way to have a relaxing Ride free day and see all these shows---they are meant to feel in the gaps --something to stop and see while passing by and create a little extra magic ----Kudos to Disney--<a