So I headed to the park on a mission on friday.
We got there with plenty of time to spare, so we decided to grab some munchies first.
We noticed the icky Mickey Pumpkin Heads overcrowded Baker's Field Bakery
And High School Musical is taking over the merchandising department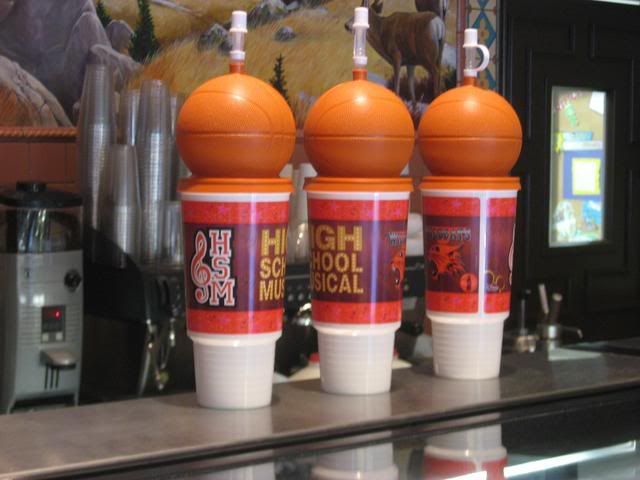 In the end, I conformed to a German Chocolate brownie... which after a few bites, I wish I hadn't (It's pretty gross)
As we passed through the Hollywood Pictures Backlot, we saw 'Drawn to the Magic' playing in front of the Animation building... with Hercules in tow???
Although the stage for this show is back in action, with my girl in tow
Then it was off to see what we came here for... HIGH SCHOOL MUSICAL PEP RALLY!!!
High School Musical Pep Rally - Part 1 -
http://www.youtube.com/watch?v=DLd4TzkVafs
High School Musical Pep Rally - Part 2 -
http://www.youtube.com/watch?v=rCsH8yxC4Co
Now that I've seen the final show, I hope I can state my opinion without it turning into a full scandal. The male lead was just awesome. I love his voice and he does a great job of bringing Zac's energy to the park... as for the female lead... she has quite an instrument, but it doesn't feel like she has the training to be able to use it to its fullest. Her voice is in fact really high pitch, unlike her counterpart in the film who is a tad deeper for her age; and she seems to falter and miss the high and really long notes towards the end of the performance. Don't get me wrong, this girl has talent, but I believe she needs a ton more training to better understand her own capabilities. That being said, I LOVE THIS SHOW!!! Good job to the entertainment department for bringing some more energy and excitement to DCA! :thumbup:
After the show, we headed back to Disneyland and as we got to the Railroad, we saw a few special guests hop aboard the Lilly Belle
As we passed through Frontierland on the railroad, I noticed a doghouse with the name 'Indiana' on it. Must be a nod to our dear friend Dr. Jones... *does her best Sean Connery* "Indiana was the dogs name."
We took a look at the new Princess Fantasy Faire, which was filled with excitement and shopping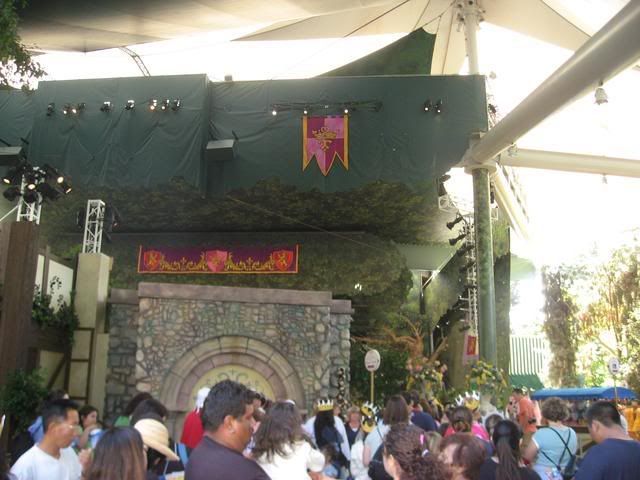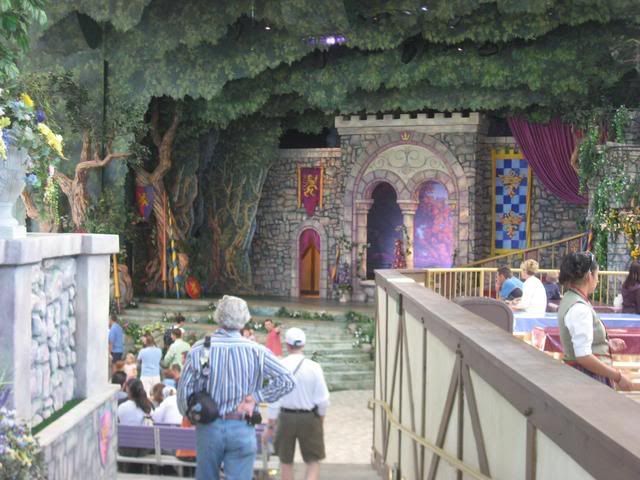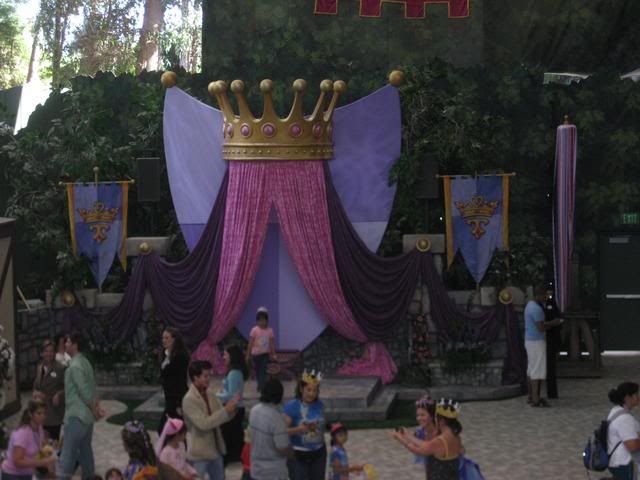 There were even ladies in waiting, coloring with the visiting royalty (aka: kiddies)
"Dear Lord, drop your skirt lady! I didn't need to see
THAT
!"
As we made our way back to New Orleans Square, we saw heavy construction underway on the Matterhorn... Guys... be careful... I heard something growl in there...
And Miss Chris welcomed us in, but alas, we had a different destination
Even Mardi Gras stopped us in our tracks
But alas, we couldn't stay and chat as Haunted Mansion Holiday once again derailed us before we were to leave this Magic Kingdom...
By the way, meet the new Sadako...
OH NO! SCANDAL!