Just a simple report. Enjoy!!
The crowd for the tram at noon. Ewwww!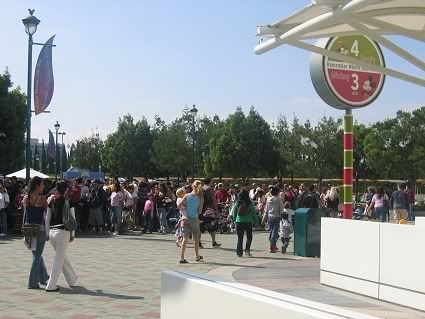 We skipped it and decided to walk....or run actually, since we were late for the Nightmare pin sale.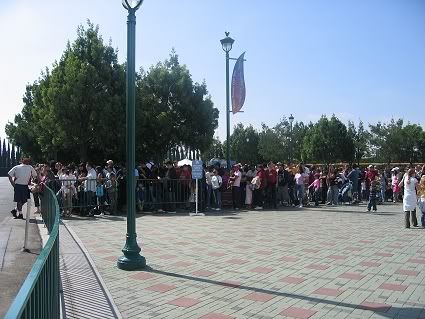 After my friends and I sucessfully spent too much money on the NBC spinner pins AND surprise pins, we walked around and encountered Captain Jack Sparrow.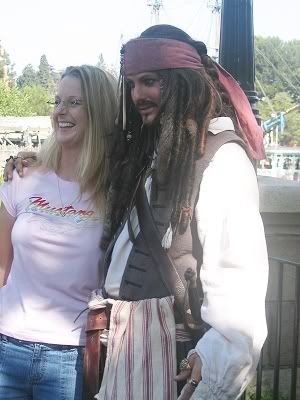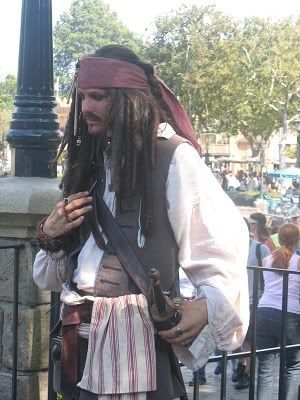 Then relaxed at Sleeping Beauty's castle where we were greeted by the DL band dressed in Mary Poppin's wear.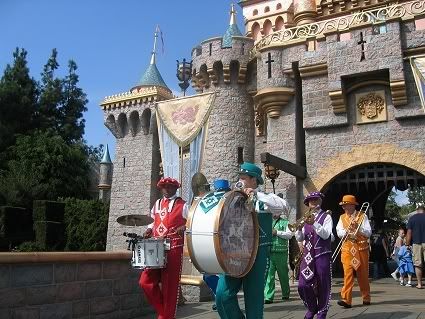 Over in Frontierland Goofy and Pluto were out greeting guests...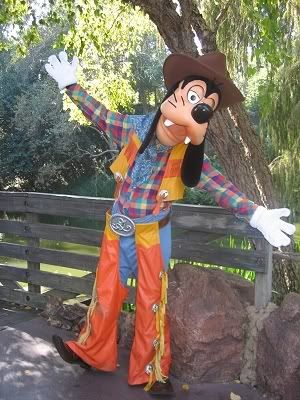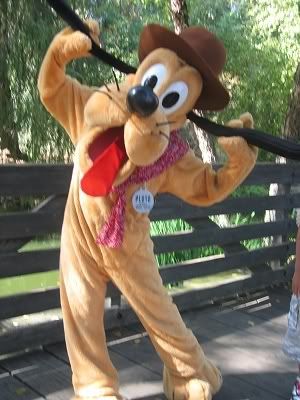 We headed to DCA and ran into some villains:
"Hey you! Yeah, you! Old hag!!!!"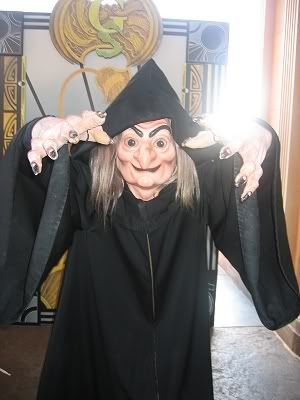 I was thrilled to encounter Captain James Hook for the first time since winter.