So, I go to LA for band practice every week, and my Wife and I just got each other AP's for our 19th anniversary a coupla weeks ago, so I stopped at Disneyland for breakfast on my way home. Been hanging out here and reading up on stuff, but i struck out on some of the stuff i wanted to see. First, I wanted to see the Eeyore sign in Indy - knew where to look, but too dark. Looked for the guys from Country Bear Jamboree just inside the birthday room of the Pooh ride, but had trouble looking backwards from the back seat... looked for a coupla supposedly obvious hidden Mickeys and struck out - saw some good ones, though. I snagged a new limited-edition pin commemorating Friday The 13th: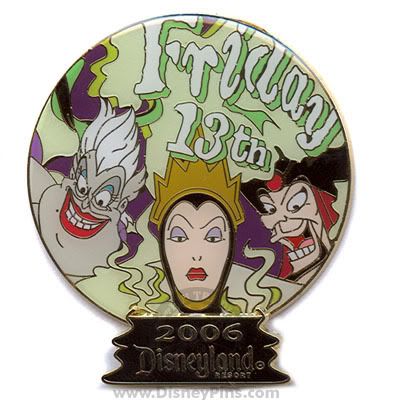 and some other cool swag for friends...
What're your favorite hidden Mickeys, and do you have any advice for getting a glimpse of the Eeyore parking sign or the CBJ guys? Any other recommendations?