Wolfette and I arrived a little early for our Noon meet with our new friends from Austrailia. So took a festive shot to start the day.
Got to the Hub right on time and met up with Tassie and her family and Tinkermoney and her family.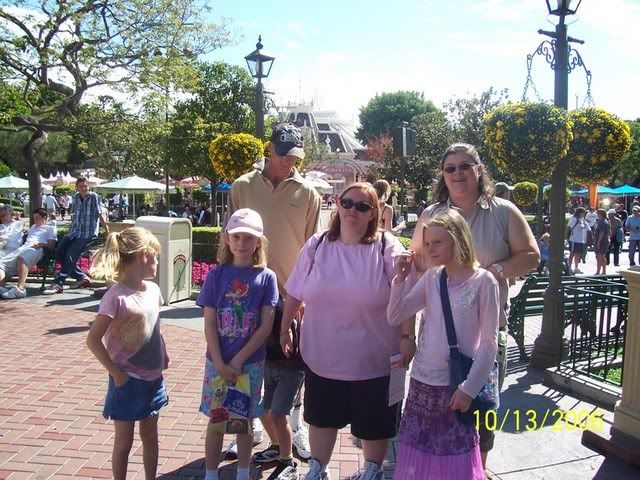 Our main plan was to do the Junior Chef with the girls and we ran into a couple special people while waiting for our turn.
The receipe for the Junior Chefs.
Now getting ready to start......Wolfette, Miss Tinker, and Jr. Tassie.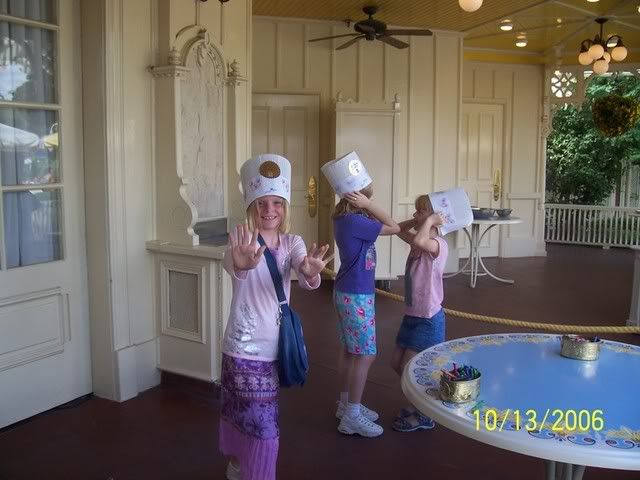 All the chefs hard at work.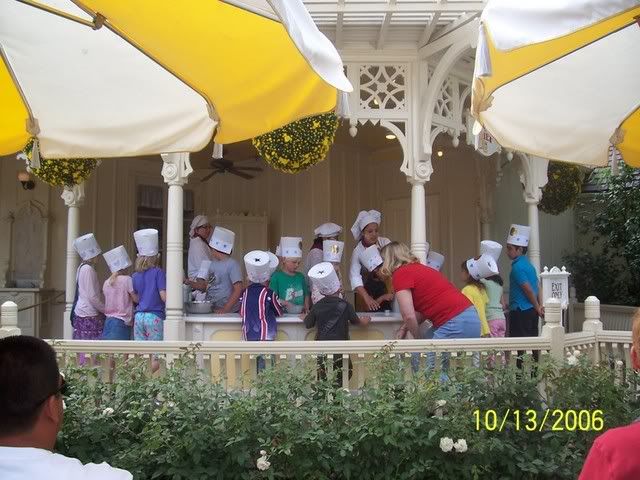 Instructions from Lily our hostess.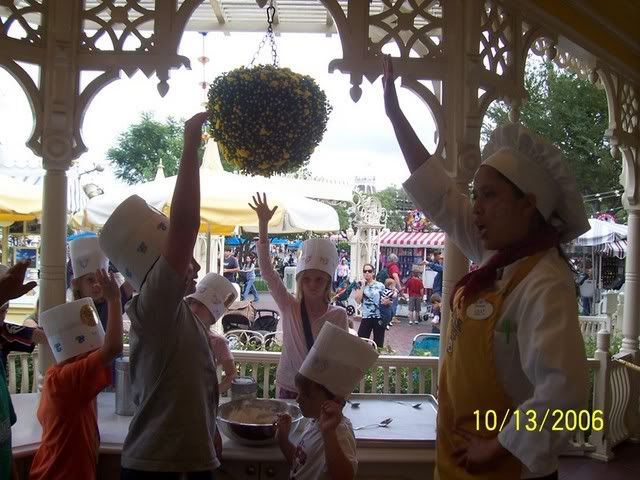 Work is done.....Miss Tinker and Jr. Tassie do the shake thing.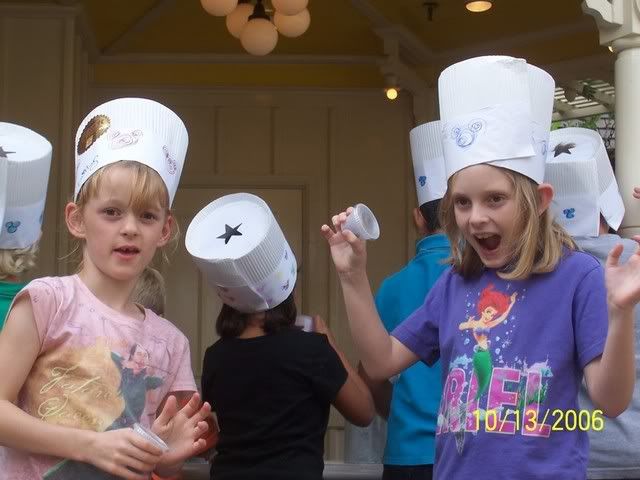 Here are the the Micechat women of the day....Tassie, Tinkermonkey and Wolfy999.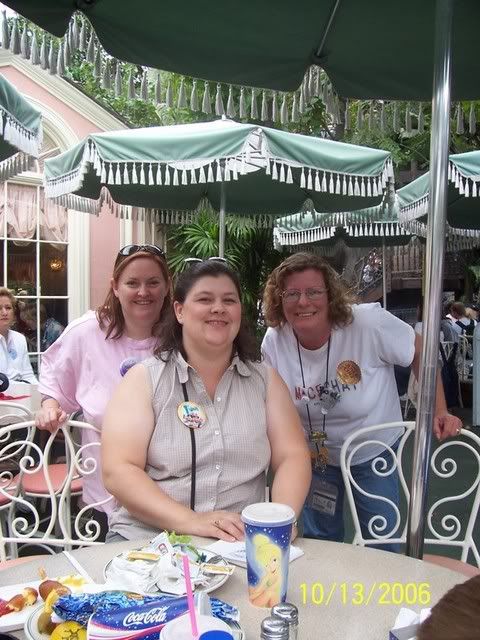 The Micechat men.......Mr. Tassie and Mr. Tinkermonkey.
Wolfette and I then broke off from the group for a bit of time on our own. Wolfette back at Big Thunder Ranch.
We all met up again for dinner at Goofy's Kitchen, here's just one of many photos taken with the kids.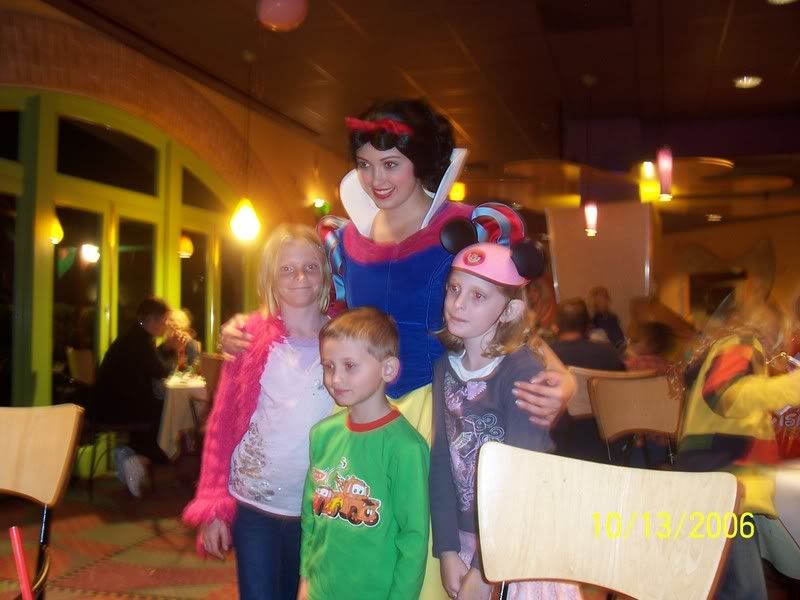 To end it all....MERRY HALLOWEEN!!!!