Is Disneyland the only park with a submarine ride now? I had a chance to go to Edmonton a couple of times this summer as I was working in eastern BC. I went to the West Edmonton Mall both times and saw that their subs are no longer giving rides. The subs are still there on a decorative basis but were replaced with bumper boats. Here's some photos I took:
The sub lagoon with two subs parked: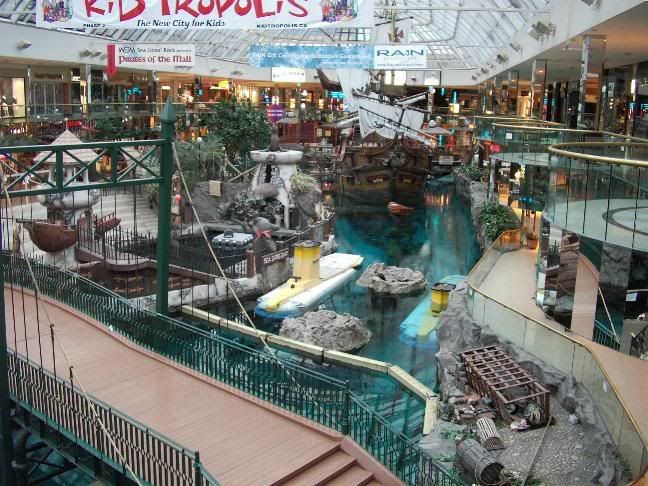 \
Submarine #1 tied up: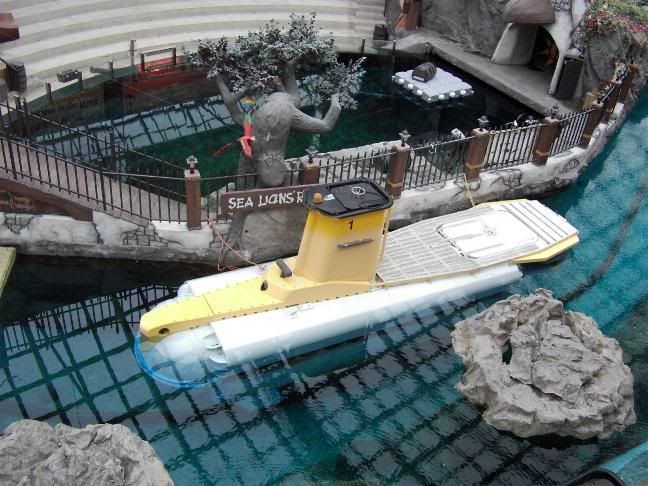 Another sub in the submerged position (notice all the change?):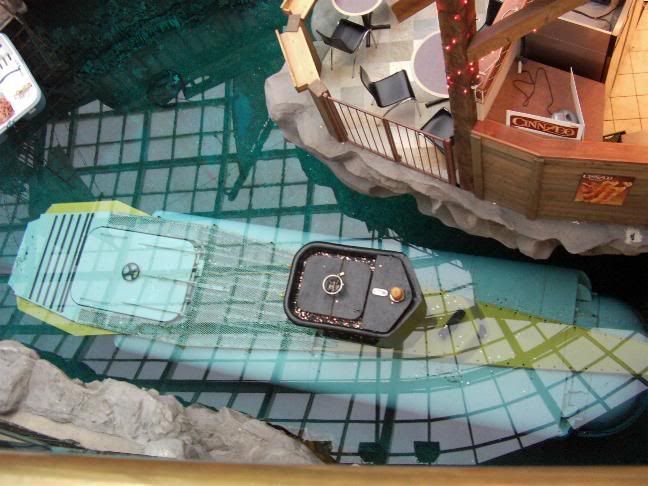 Unlike Disneyland's, WEM's subs could submerge a little, kind of like the subs on Roller Coaster Tycoon 3
Ths subs' replacement, bumper boats: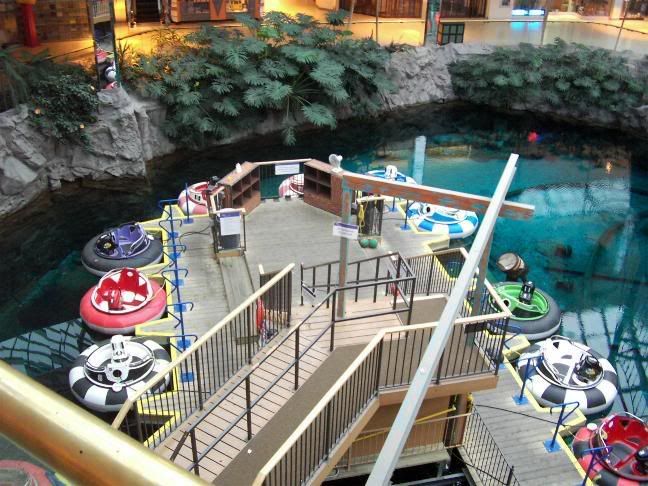 The subs were also replace by radio contolled boats: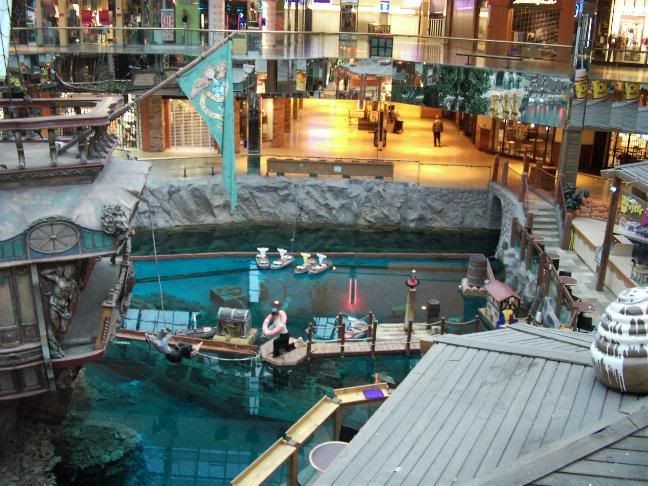 What's supposed to be a replica of the Santa Maria is what the subs used to go around: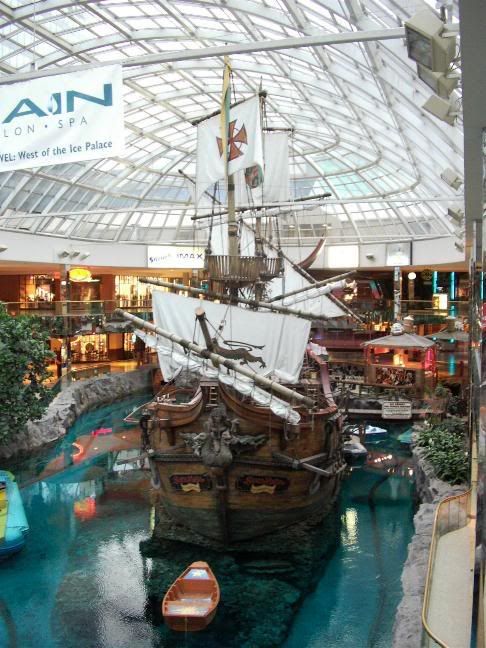 The back end of the Santa Maria. You can partially see a submerged sub on the far side of the lagoon: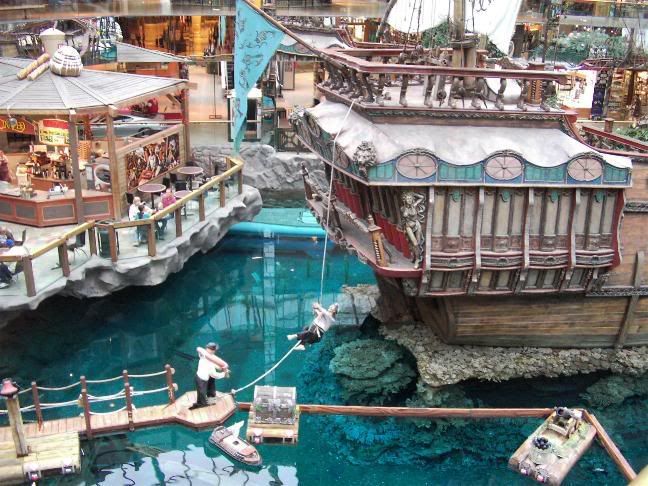 Another shot of the Santa Maria: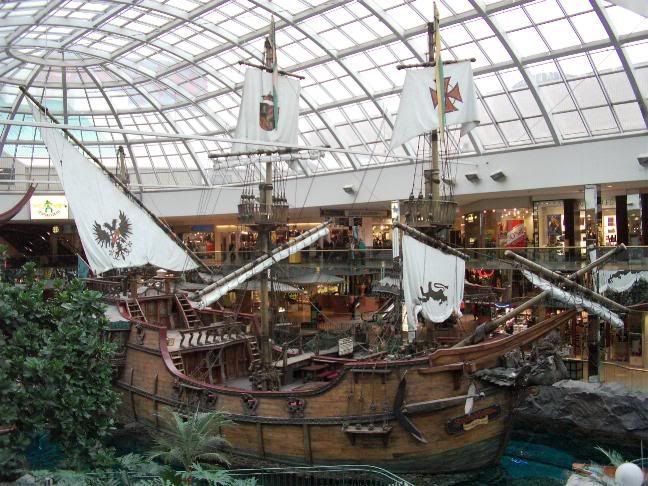 I had a chance to ride WEM's submarine ride back in 1987 and what was different from Disneyland's is that they had real fish, albiet in submerged aquariums.