After a slow start to what I hope to be a slow week at work, I decided to take a walk through Walt's little province as I enjoyed the newly acquired latest volume of my favorite manga 'Tramps Like Us' (otherwise known as
Kimi Wa Peto
).
Haunted Mansion Holiday's line was long enough for me to have some quiet moments with Sumire and Momo-chan.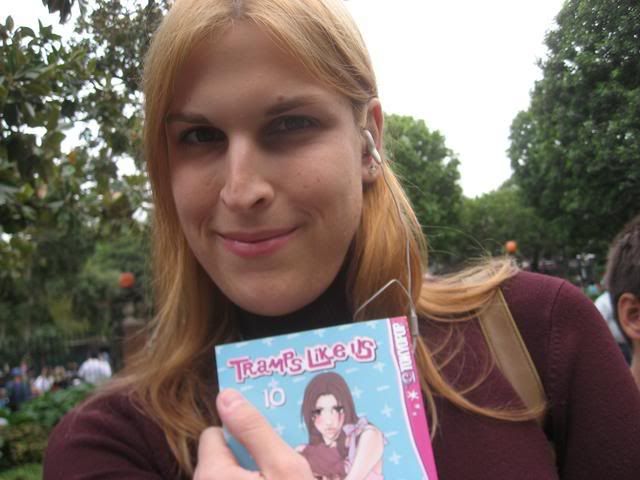 And as I entered the stretching room, I realized a small difference between both elevators... specifically this stained glass portrait:
When you walk into the main room, in the stretching room to the left, it turns into this backlit portrait: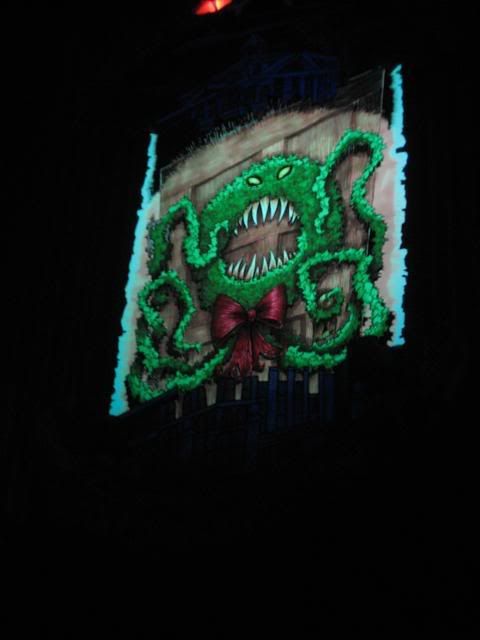 However, in the stretching room straight in front of you, you'll see this backlit portrait instead:
I also noticed a few welcome additions to the audio that some of us thought were long gone. Take a look... but shhhhhh... listen...
http://www.youtube.com/watch?v=xot0gPpmxI8
After my doombuggy ride, I decided to travel across the park in search for pins. Along the way, I noticed quite a few colorful characters prancing around as well.
ALICE: "We're off to see the wizard~..."
MAD HATTER: "Um... wrong movie dear..."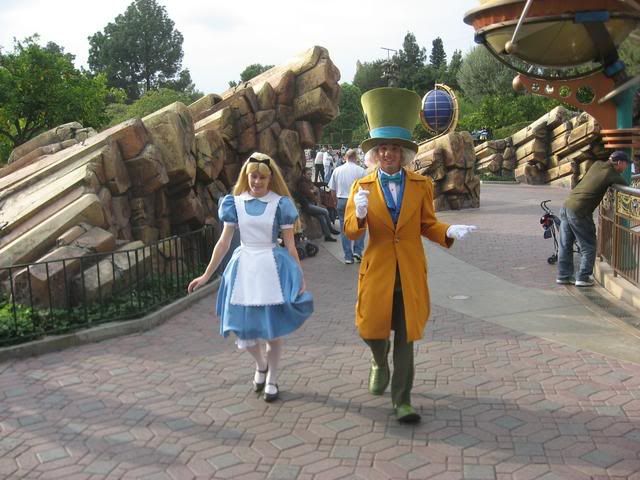 CRUELLA: " I shoulda listened to that chap on the Jungle Cruise... now this wretched animal's going to remain latched on to me for 18 to 25 years... unless maybe I can make a coat from its skin..."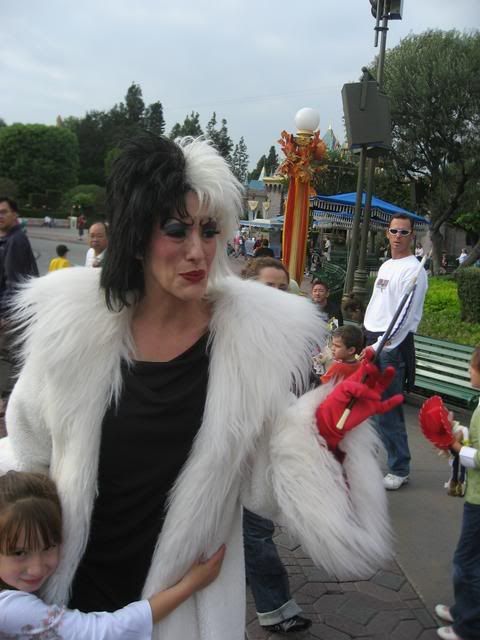 And the influence of magical moments was felt throughout the land... as I made my way from the River Belle Terrace in Frontierland...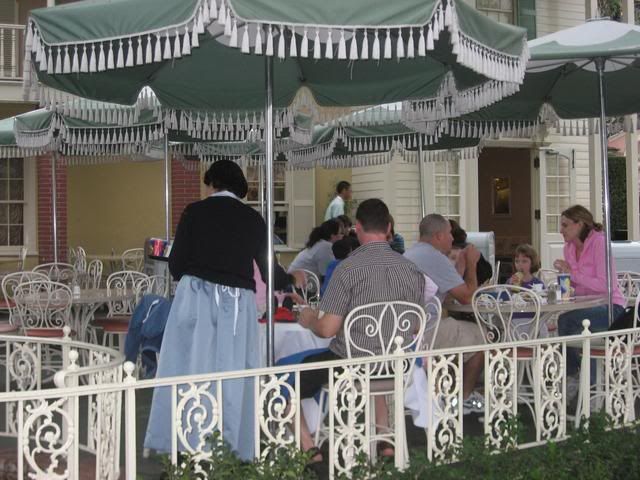 All the way over to the Tomorrowland Terrace in Tomorrowland...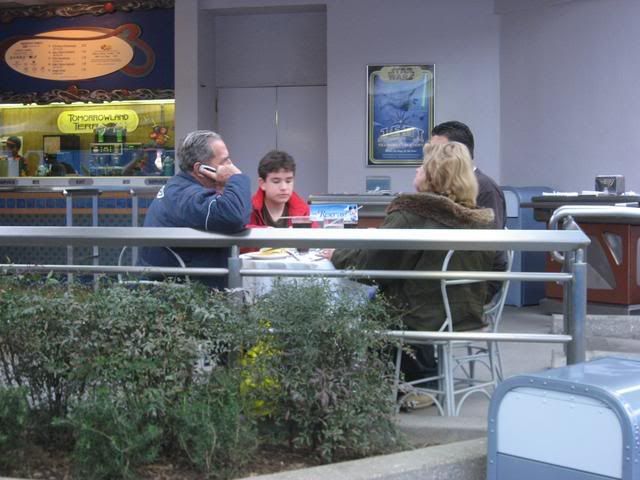 At least the rivers along the Frontierland bridge have been restored.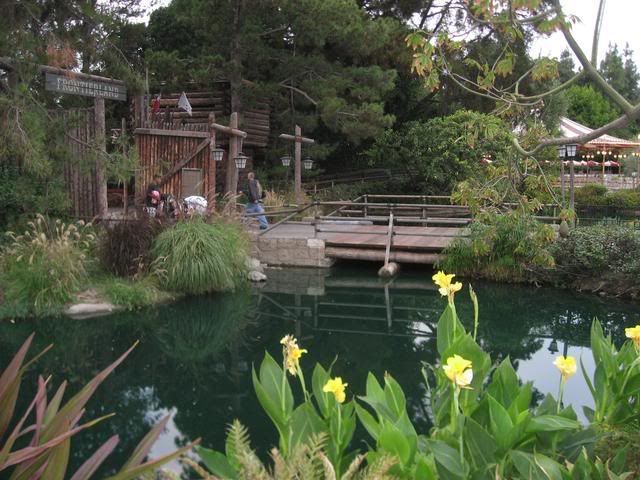 Although it seems they had to drain a waterfall to do so...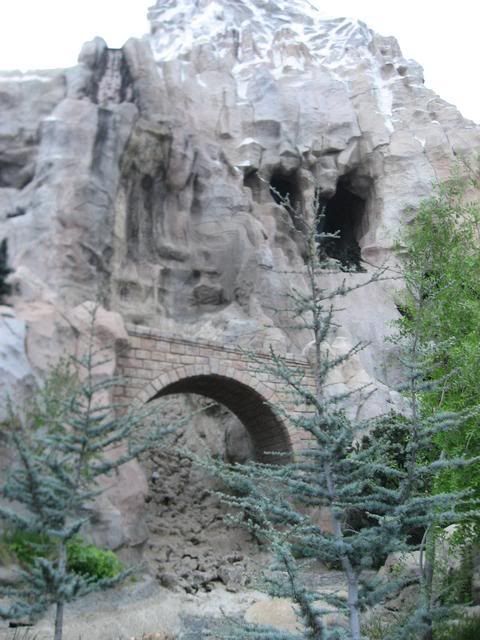 And how you can lose your hat on an attraction under refurbishment, I will never understand...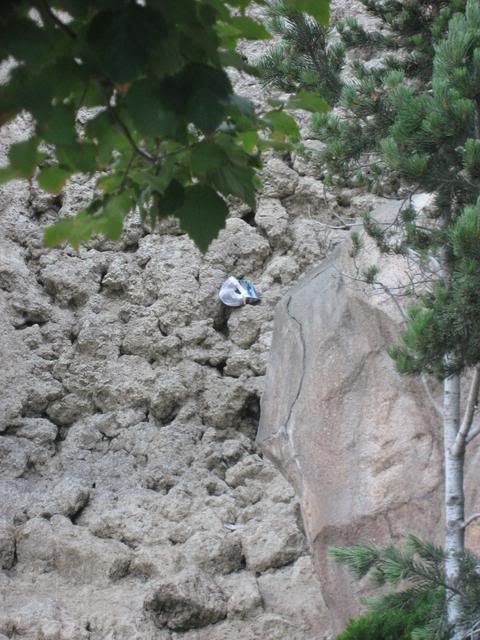 Even if others are experiencing their dreams come to life, it seems some CM's want to keep my own dreams
on ice
...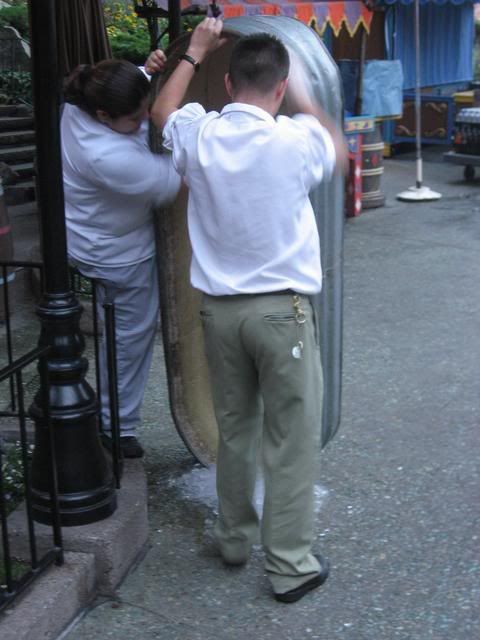 Magic is all around with the right CM's. I'd like to give a big kudos to a certain CM up in the Disney Gallery who is not only one of the most knowledgeable Disney dictionaries around, but also one of the most in tune with Walt's ideals regarding the value of magic. He noticed this particular little girl had lost a tooth and asked her if she lost it in the park. She said she had so he asked if she knew what that meant. He then told her a story about how if you lose a tooth at Disneyland, your tooth fairy is none other than Tinkerbell... however if you pull a tooth out intentionally at Disneyland in search of a reward, then your tooth fairy will be none other than... Cruella de Ville! He also gave her and her brother Honorary Citizen pins. I have to say I just love seeing the happy looks on childrens faces after experiencing magic through CM's words... This is what Disneyland is all about!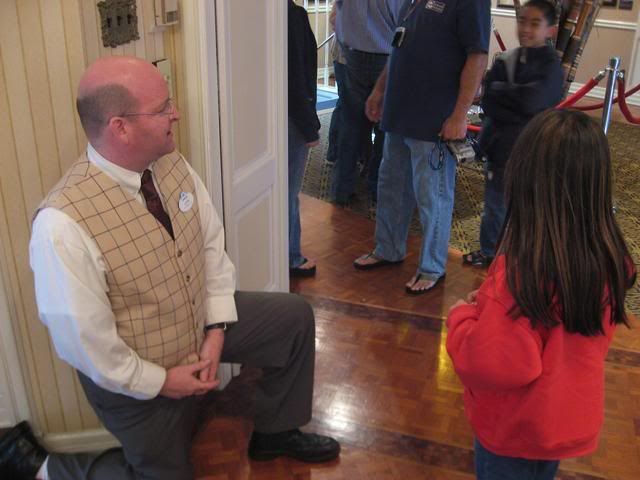 As I exited the railroad, I was haunted by the ghosts of MiceQuest past...
"With a dreamy far off look and her nose stuck in a book; what a puzzle to the rest of Micechat is Sadako..."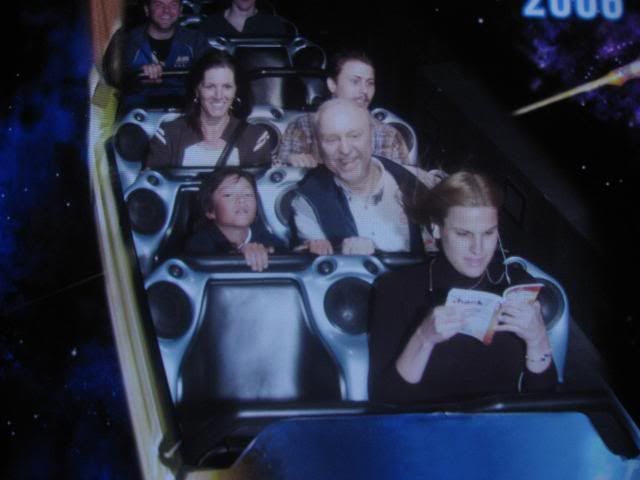 As I exited the park, my escape attempts were thwarted by
Parade Of Dreams
... and I have to say, today it had the prettiest Princess Aurora I've seen in a while with quite a figure to boot (Lately the Princess Aurora's I've noticed have been a bit larger than I'd expect)...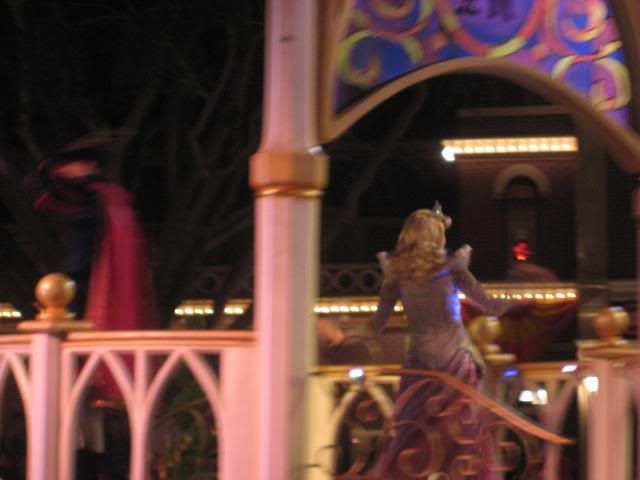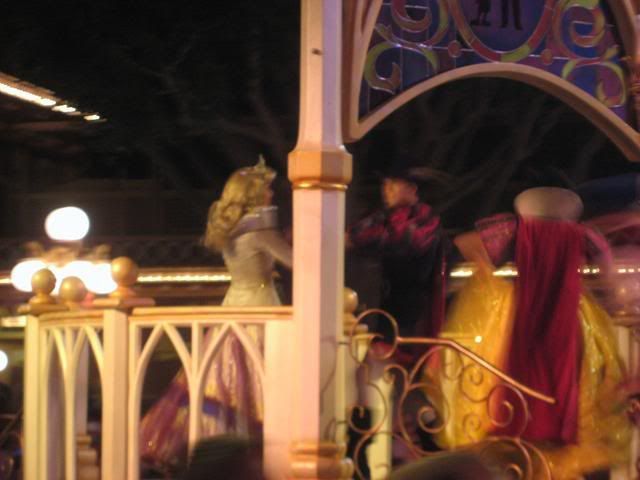 Although I still don't understand the reasoning behind Prince Phillip's goth costume during this parade.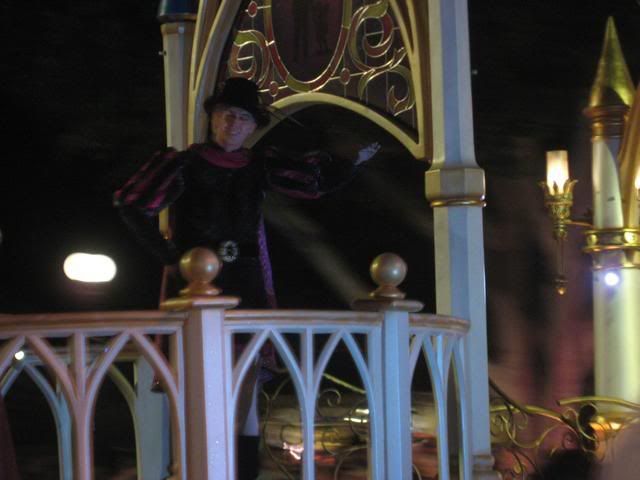 But they do make a mighty fine couple.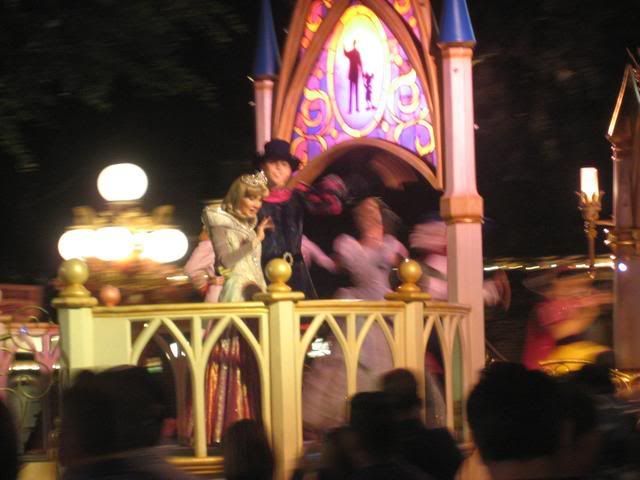 And since some would say the same about Cinderella and Prince Charming:
I can't wait to start organizing the new Cast Lanyard Villains pin collection... 3 down, 3 to go...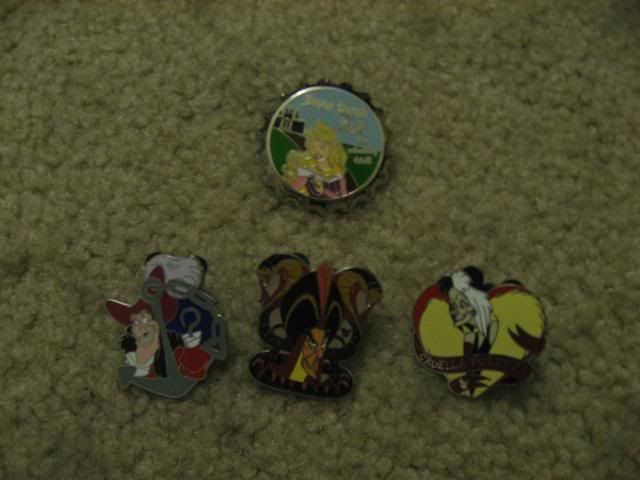 :thumbup: