So here was the trip, me hubby our 2 yo and 5 yo and 17 yo cousin who we took for her High School graduation. At first I was not sure how we would do with a teenager and 2 little ones. But thanks to fast pass everyone had a good time.
Wednesday got to the park and skipped down main street. The cute outfits were made by their Auntie who is Fairygoodmother.
On Thursday the little one wanted to ride It's a Small World. And yes the teenager is on her cell phone in the ride.
OK she was just calling her Mom so that she could hear her favorite ride.
Yes those are more cute outfits that Auntie made. Since they were Alice outfits we had to head over and take a picture in front of the White Rabbit's house.
And then a quick ride on Casey Jr.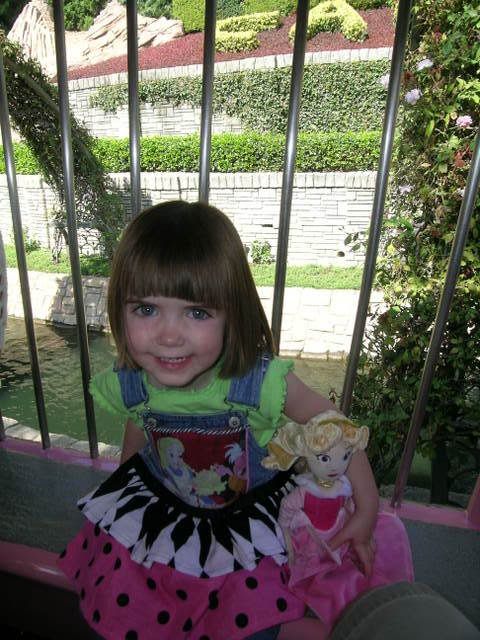 We headed over to Tomorrowland Terrace for lunch. The Jedi Training Academy was going on while we ate. I thought it was a cool show. They keep it moving at a nice pace, have cool music and special effects. What a cool memory for those kids. We then saw PUSH after lunch and the girls thought he was cute.
On Friday we headed over to Toontown. These would be the only outfits on the trip that Auntie did not make.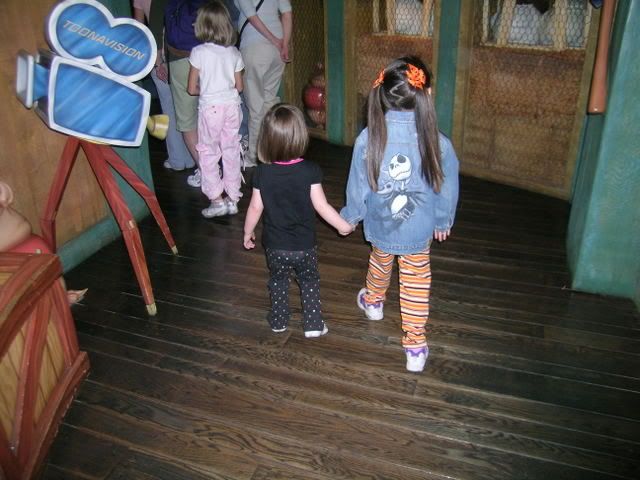 The girls had a good time playing at Goofy's Playhouse. It did not have much more than what you would find at a Mall play area. But, they had a good time.
Here was a cute random pumkin in Toontown.
OK time for a quick break and I will be back with part 2.