Another update! Let's get to it:
WELCOME TO DISNEYLAND
The Steamboat Willie mural location on Main Street no longer as a wall in front of it, but the big curtain is still up:
A peek behind the curtain: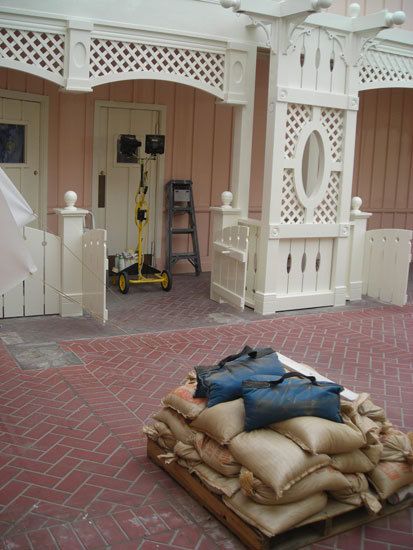 The Frontierland bridge is back: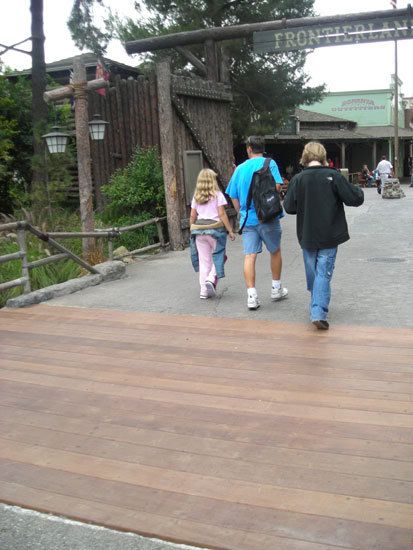 Some railings at the Astro Orbiter are now silver. It just looks weird, with all the bronze still left on them:
The Storybook Land lighthouse is still slowly getting de-50thed, the "Storybook Land" lettering is now red:
A LOOK INSIDE THE SUB LAGOON:
Some BIG shots of the lagoon:
[ CLICK HERE TO DOWNLOAD HIGH-RESOLUTION IMAGE ]
[ CLICK HERE TO DOWNLOAD HIGH-RESOLUTION IMAGE ]
TOMORROWLAND MONORAIL STATION
A look at the work at the Tomorrowland Monorail Station:
A look at the Lagoon from this area:
Three Imagineers came out from the Lagoon area, their hardhats said their names were (left-to-right) Jeff, Bill, and Peter:
New exit stairs being installed at the station:
MIDWAY MANIA
Work progresses very slowly on the outside of Midway Mania; they've painted the contruction walls: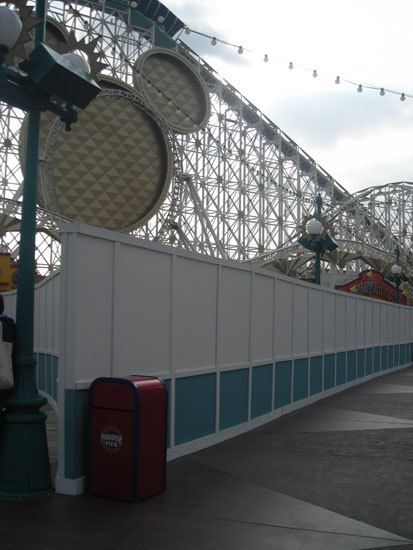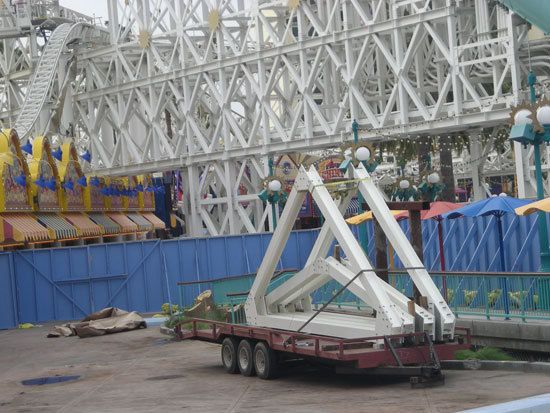 "Fun in the Sun for Ever"
A LOOK AT SOME OF THE NEW HOLIDAY MERCHANDISE:

A $50 non-Disney Santa... hmm: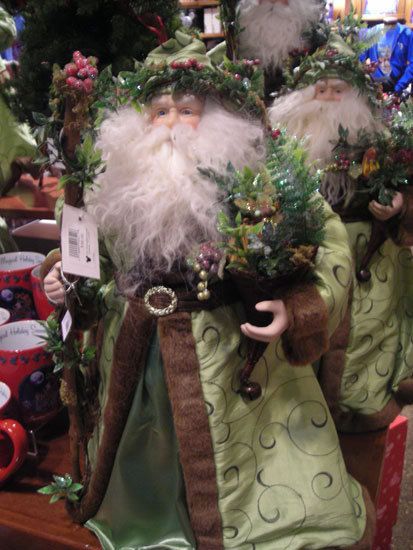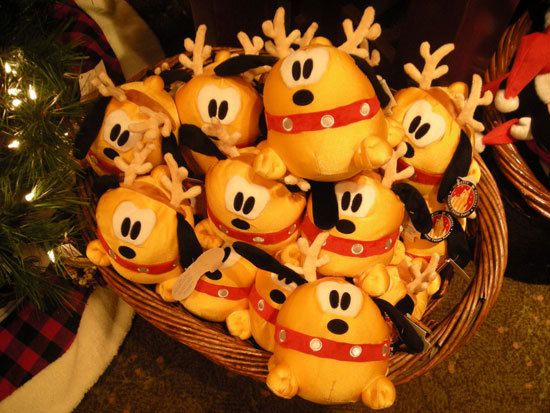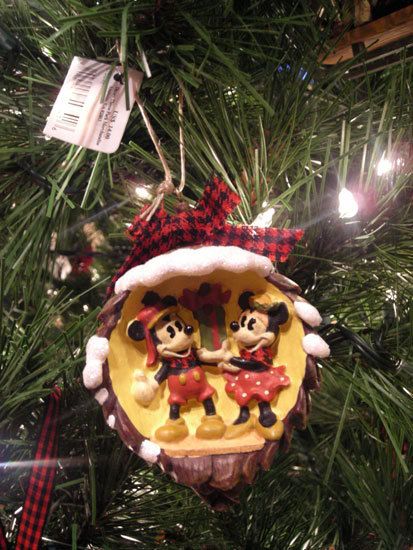 Santa's Reindeer Round-Up branded merch: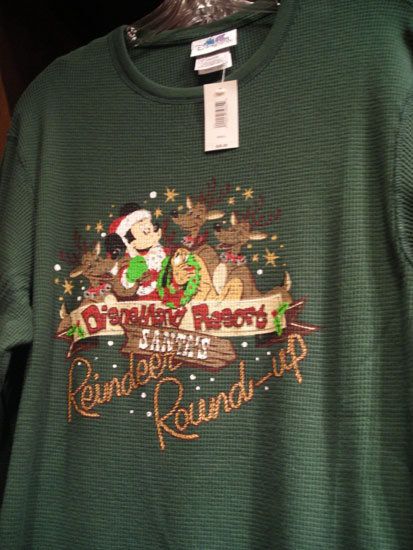 ...Alrighty... that's all.