Re: Goofy's Kitchen- My Character Experience
I have tons of pictures - also, the longer you stay, the more characters you get to see - they rotate every couple of hours. I've seen (not all at the same visit) Minnie, Goofy, Pluto, Chip and Dale, Aladdin, Snow White, Belle, Donald Duck (the only place I've seen him other than a parade), Mad Hatter, Baloo, Rafiki, Max. I know there are a few others, but I can't think of it right now.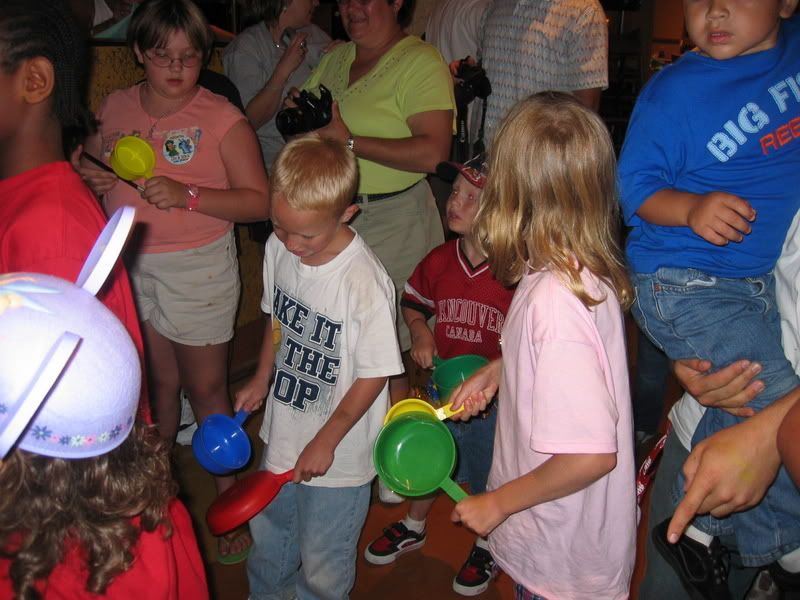 Kids are "Trashing the Camp" - one of the many sing/dance a longs they do.