I am pleased to announce that I purchased a spiffy digital camera yesterday (replacing the one that died) and I sent it through a rigorous testing ground- in other words, I took it with me to Disneyland. So far I have been pleased with the display, speed, and settings, but I'm not quite sold on the picture quality. Some of the action shots are blurred, and sometimes the color is funky. But here's what I got: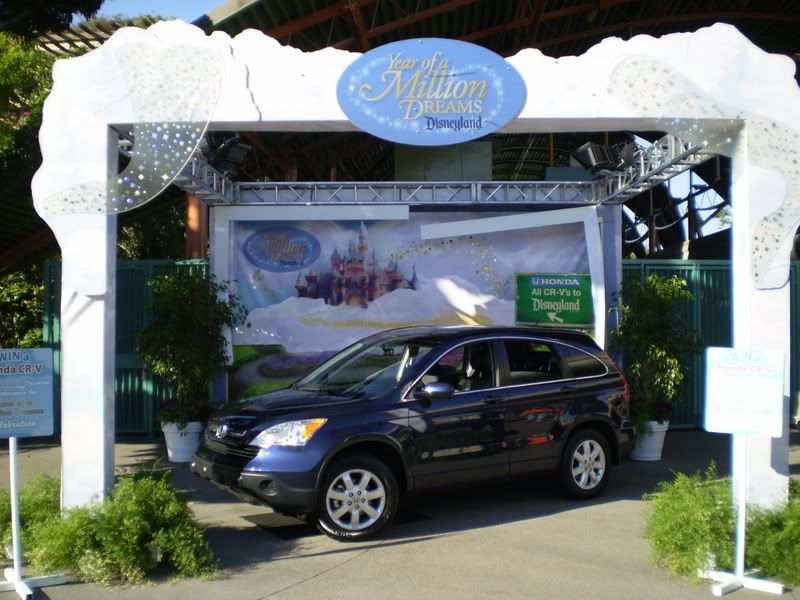 There is a new display in Downtown Disney for Honda's CR-V Sweepstakes. It is located directly in front of the (blocked) entrance to the monorail station. While serving as a nice distractor from the inacessible station, it also looks pretty spiffy, especially at night, thanks to LED lighting and tiny strobe lights on the castle.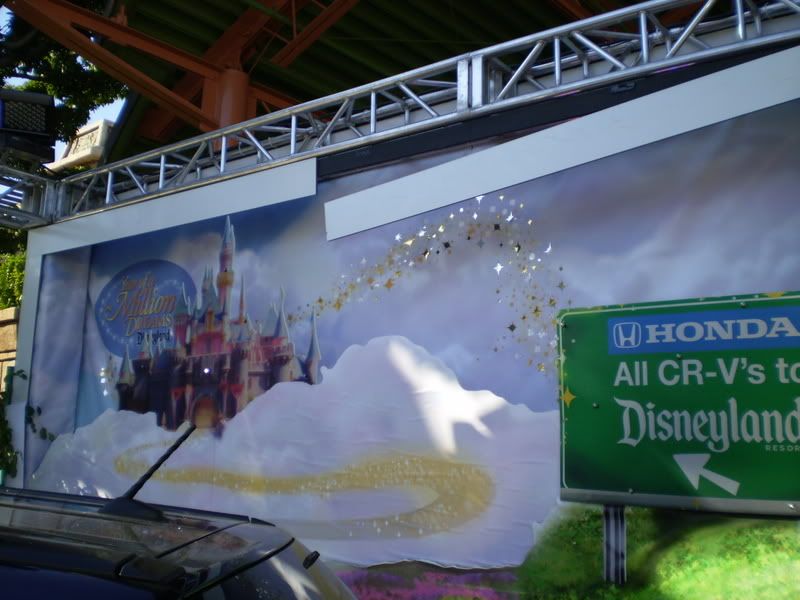 Except for that. The CM at the display was a little unsettled that I was taking pictures of that, specifically.
Spoiler
Don't worry though - later on I'll show you that it got fixed.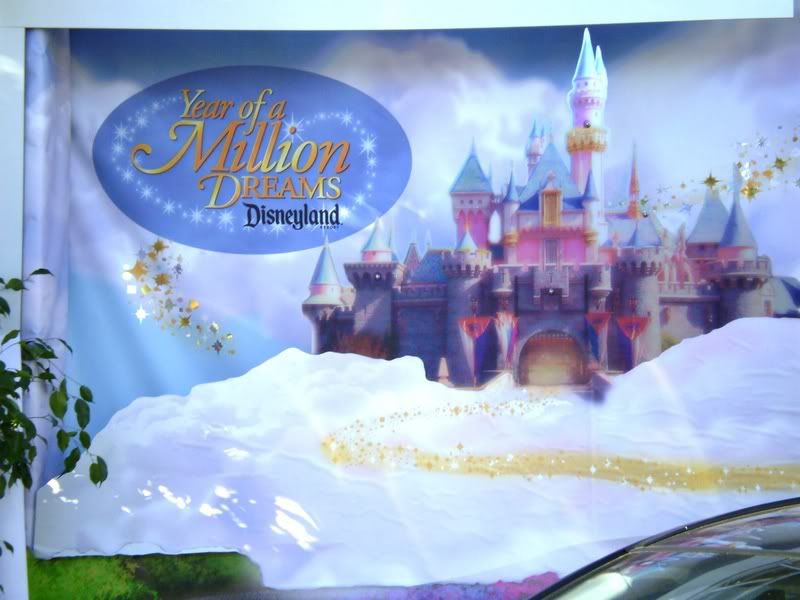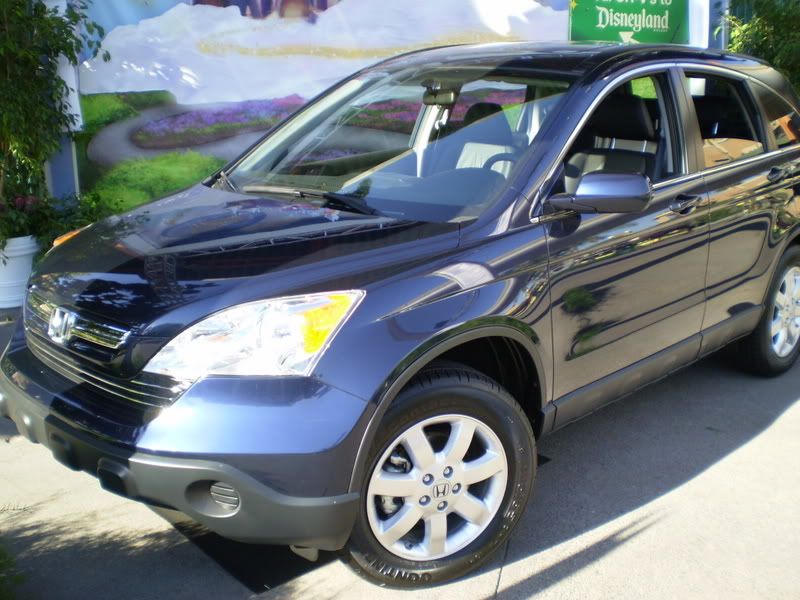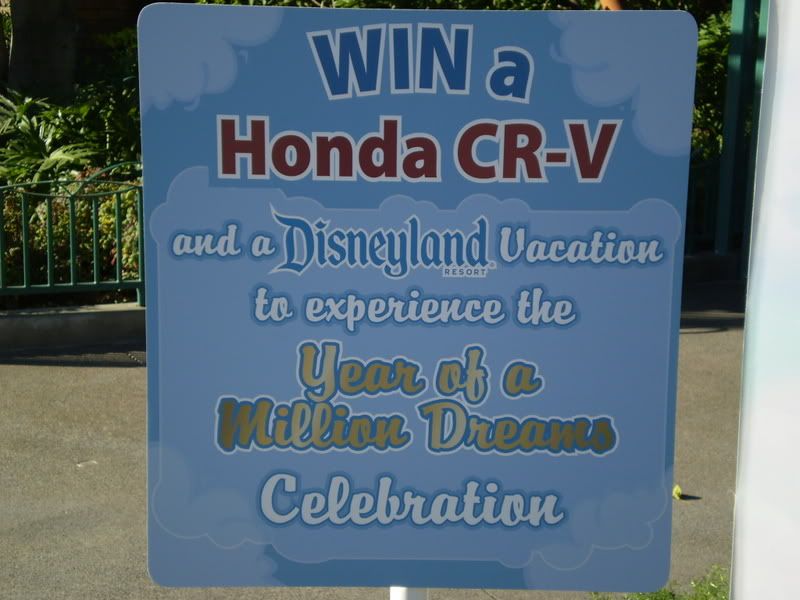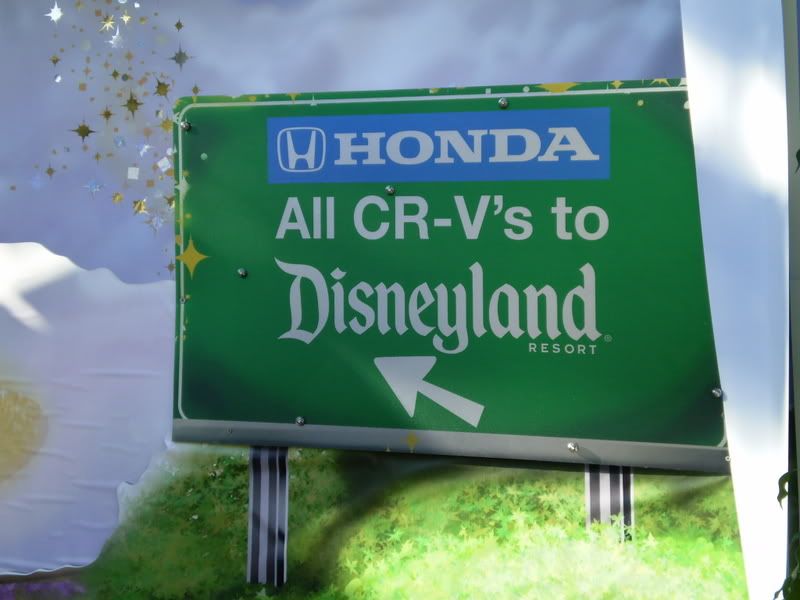 Cute sign.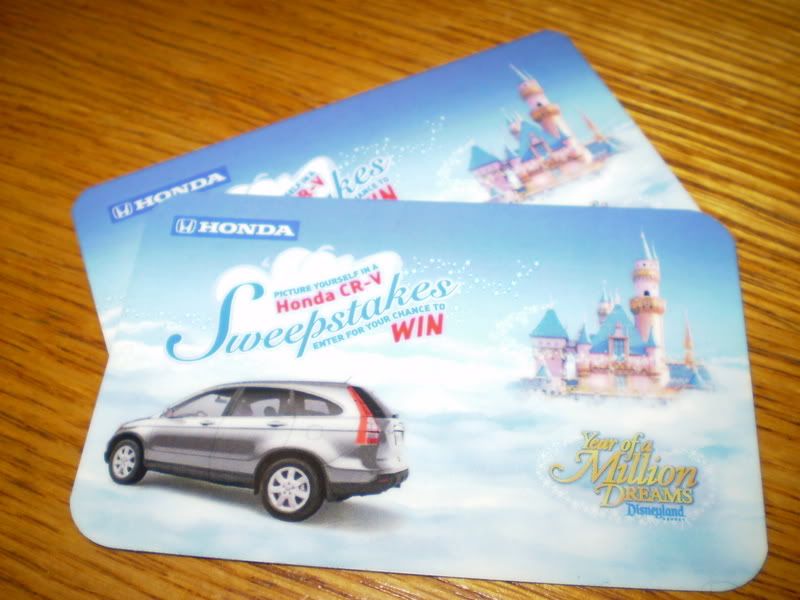 The CM dude was handing out cards promoting the sweepstakes event, which tells you to go to the website and register.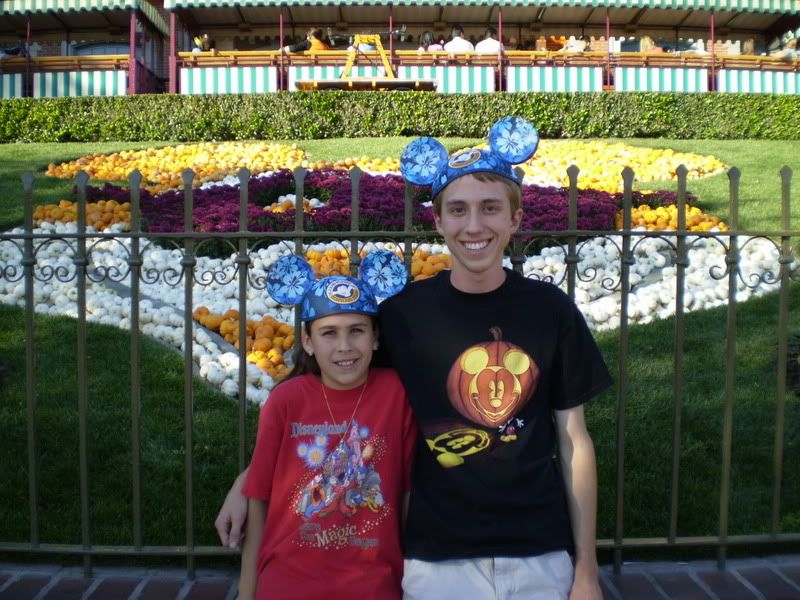 I visited the park with my sister for her 12th birthday. We got the birthday button and went to the tortilla factory, but no luck. However, later on when we asked if we could use single rider on Splash Mountain, much to our surprise the cast member handed us two fastpasses and said, "just because it's her birthday!"
That was great, and it is nice that the cast members acknowledge birthday guests - she was wished a happy birthday several times all afternoon.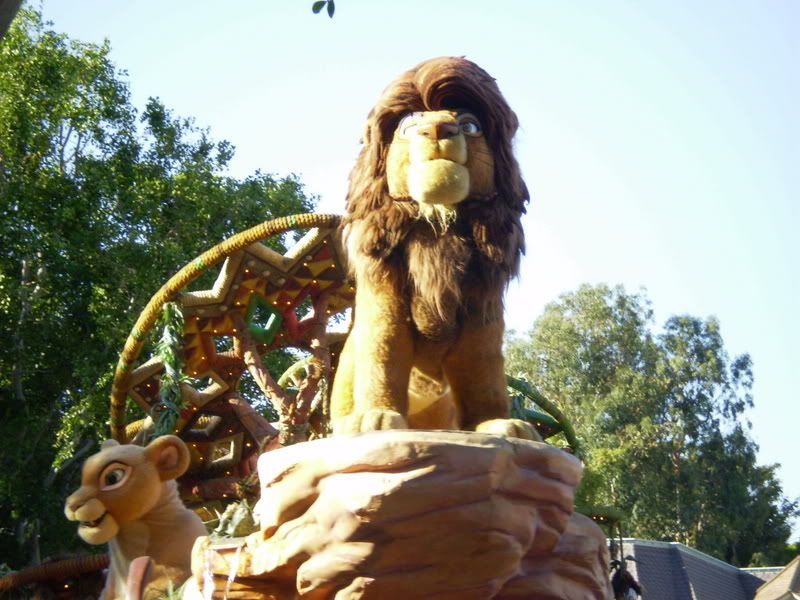 Well what d'you know - I walk in and there's Simba. My very favorite PoD float just for me.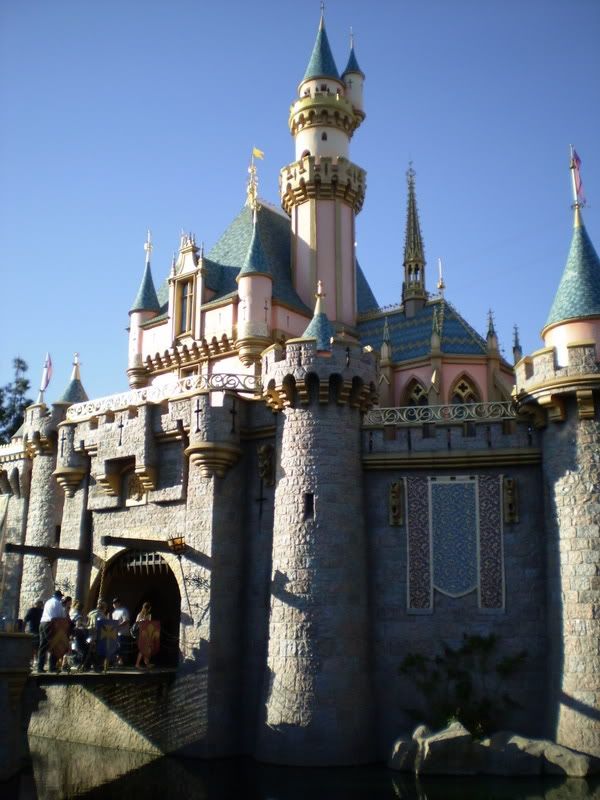 Some generic (yet charming) shots of the castle, de-blinged except for the gold trim, railings, and 'carpets.'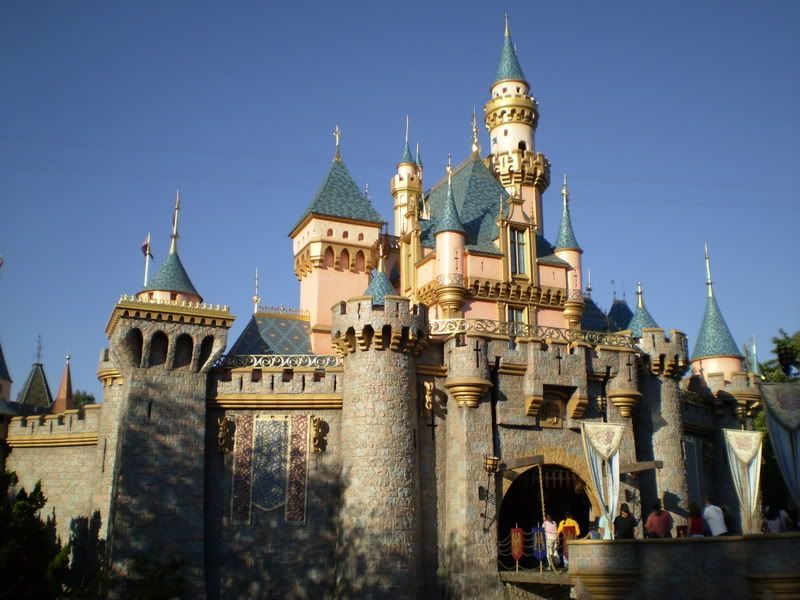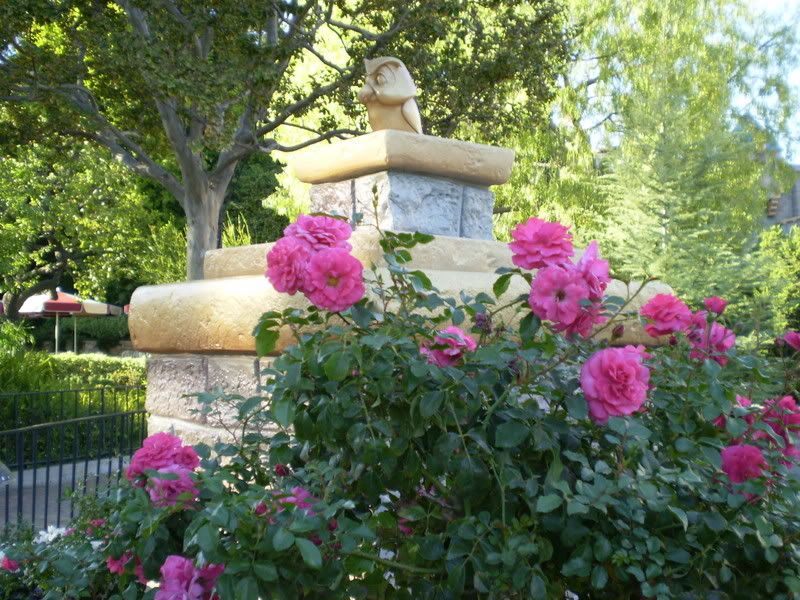 This is as close as I get to being daddyb.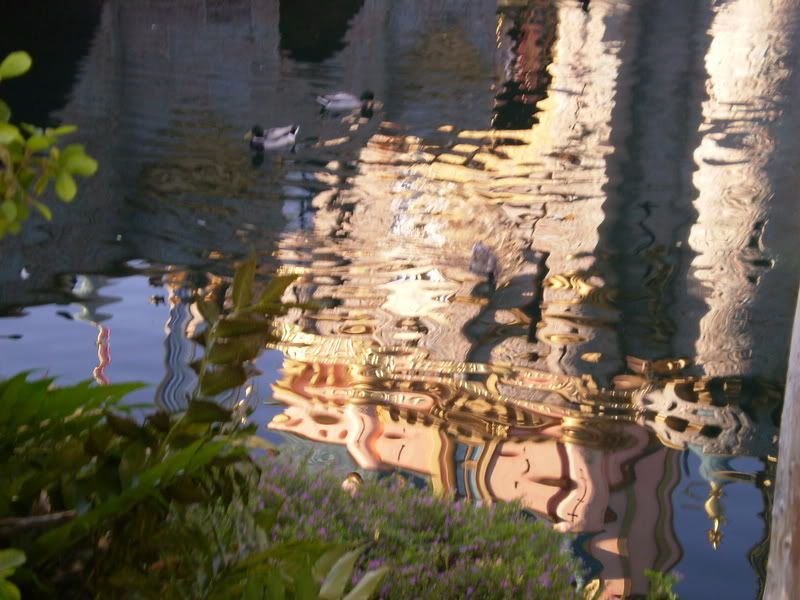 I like the wavy reflection of the castle, and the ducks of course.
And back out to DCA we go!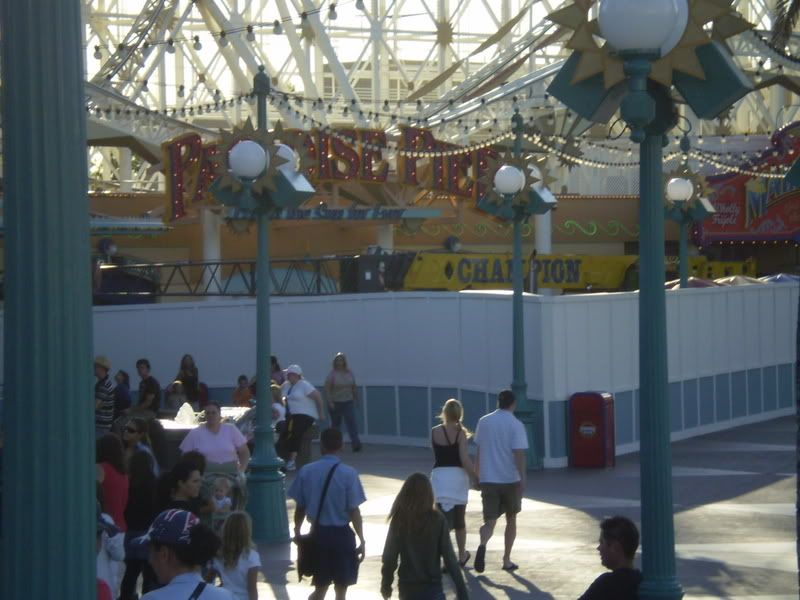 After saying hi to the folks I used to work with at Baker's Field Bakery & Bur-r-r Bank (what's left of them that is), we saw that a crane now spans almost the entire length of the walled-off section of Paradise Pier.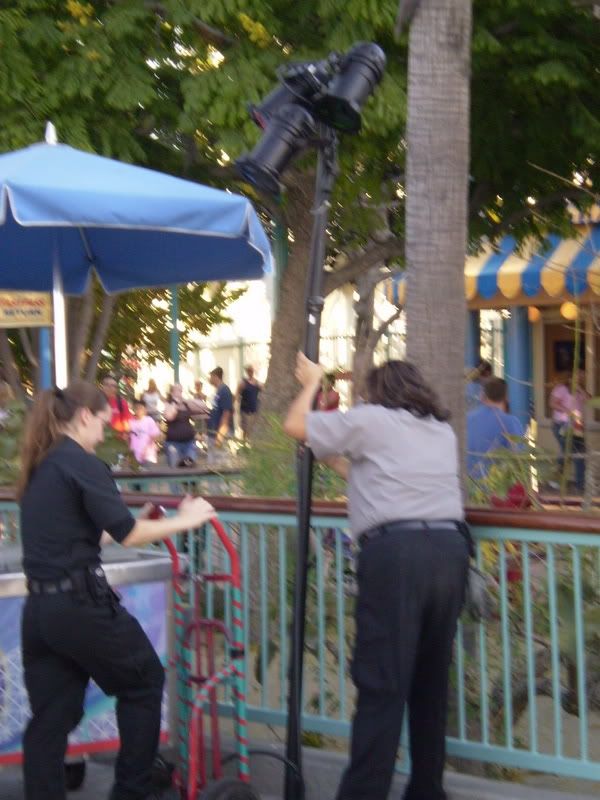 Here are some action shots of CMs busily placing items for Mick's Halloween Treat all around DCA. The park closed promptly at 6 p.m. for the event.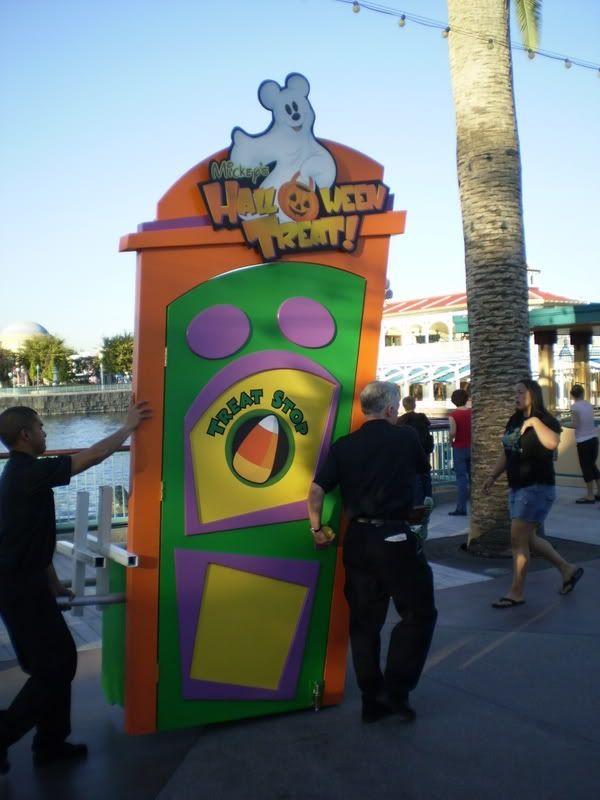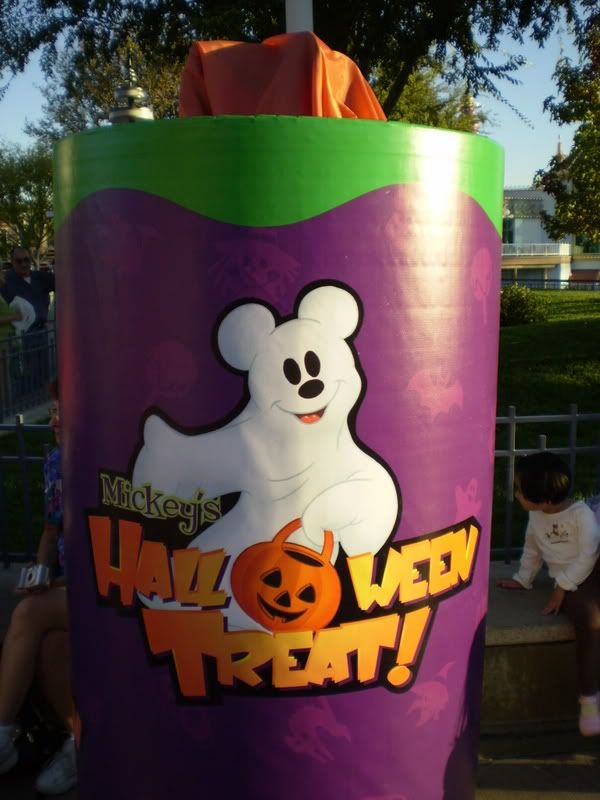 The base of those blower thingys, like the ones used in BPB and Grad Nite.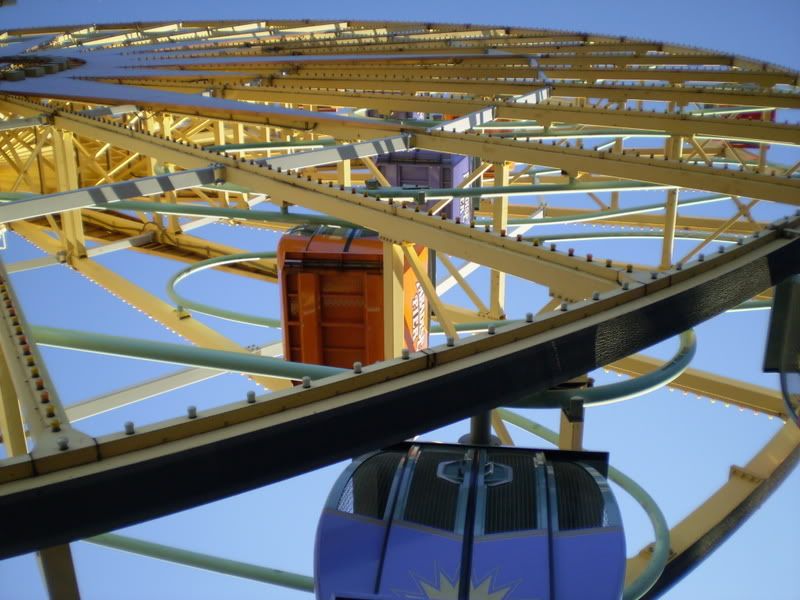 Random PP shots.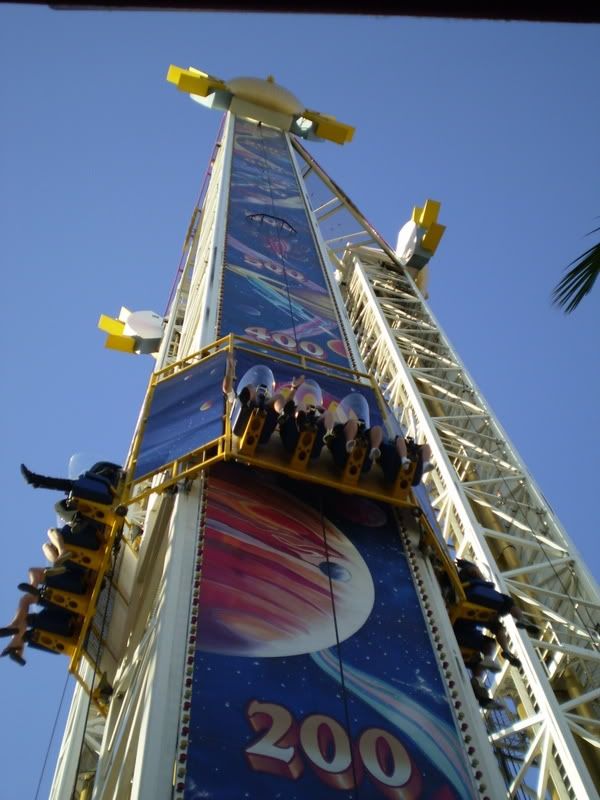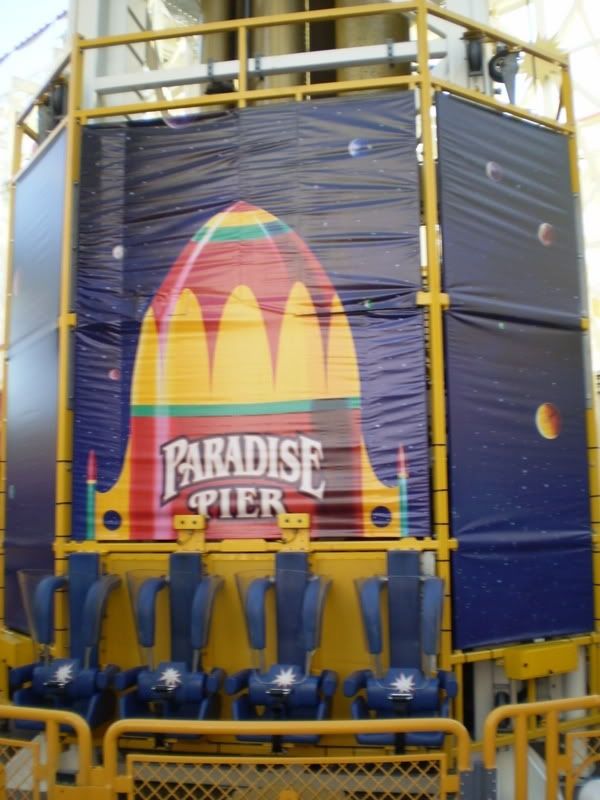 All three Maliboomer towers now have new tarp on their (what do you call them?) cars. For a long time at least one had old tarp that looked nasty.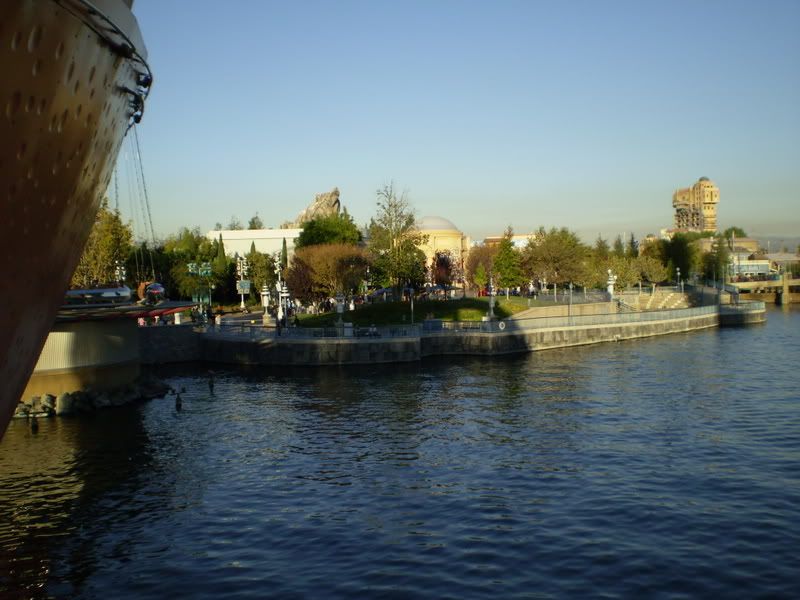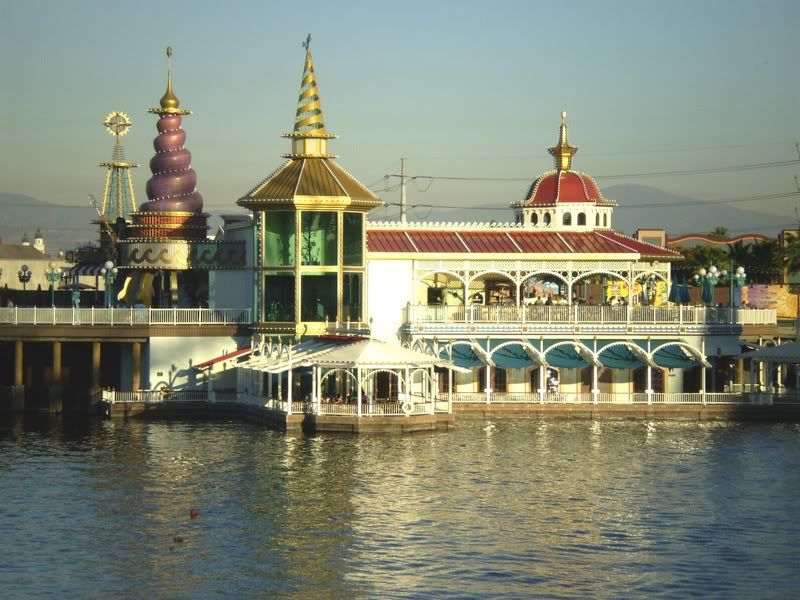 You know, the view would be a lot better without those power lines marching in the background. But I suppose that making dreams come true requires a lot of electricity.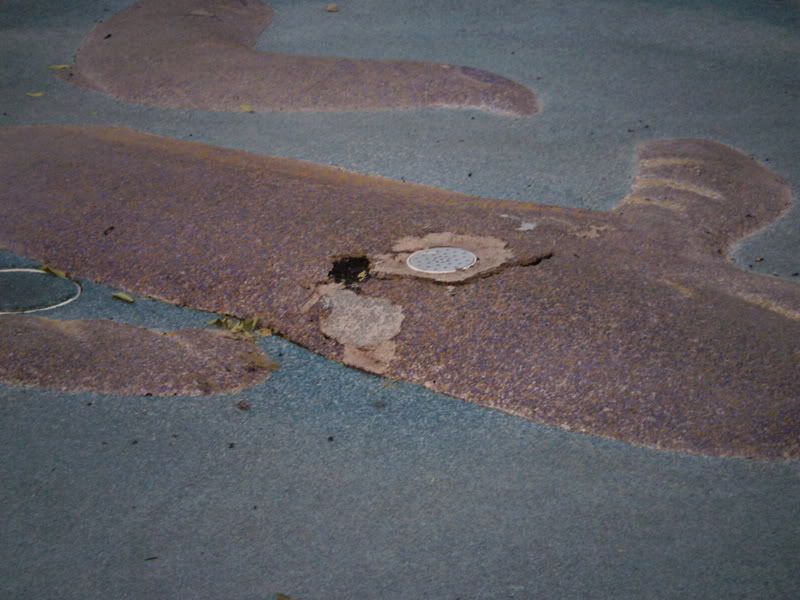 Speaking of ugly stuff, get a load of this. This fountain is blocked off (along with the rest of S.S. Rustworthy) and with good reason. Fix it or nix it, I say.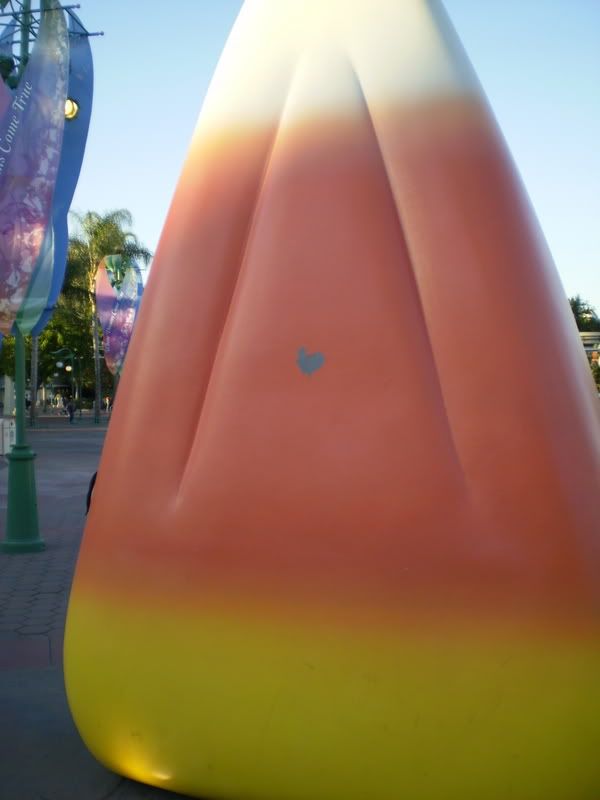 And this goes along with those lines too. A small section of the back of the candy corn on the last A of CALIFORNIA has been peeled, no doubt the work of a troublemaking guest.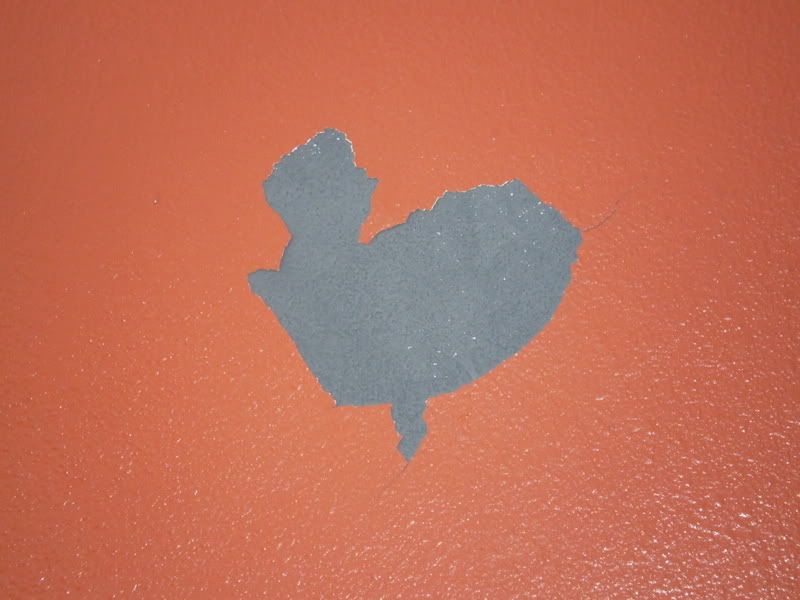 If you're going to deface Disney property, you could at least make it shaped like a hidden mickey.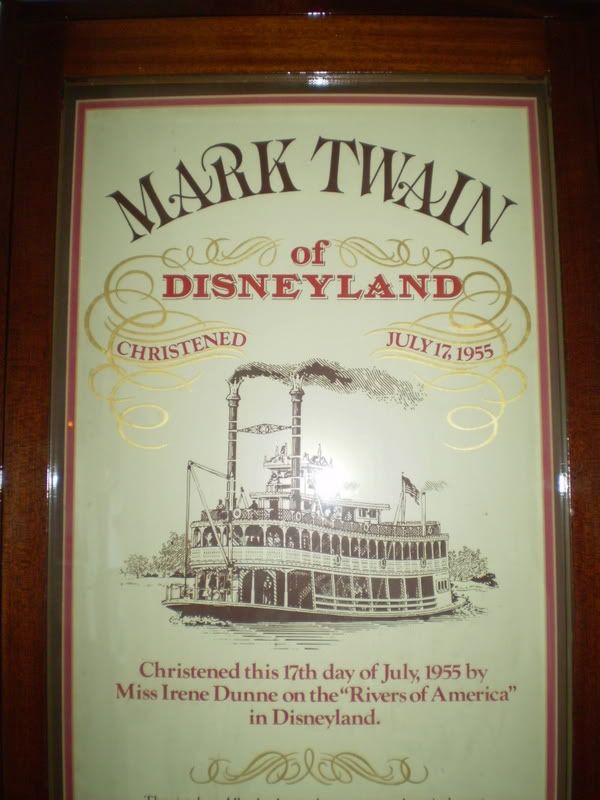 We made it onto the last boarding of the Mark Twain for the day.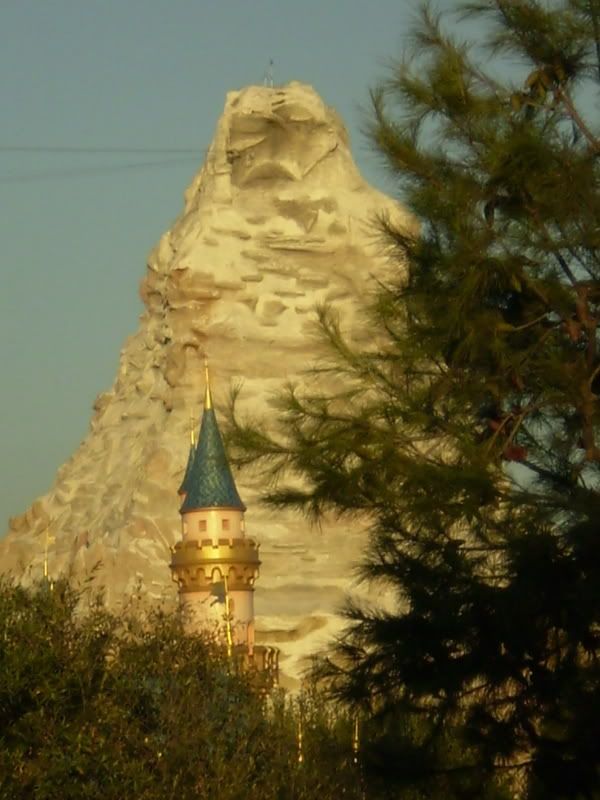 Cool perspective, no?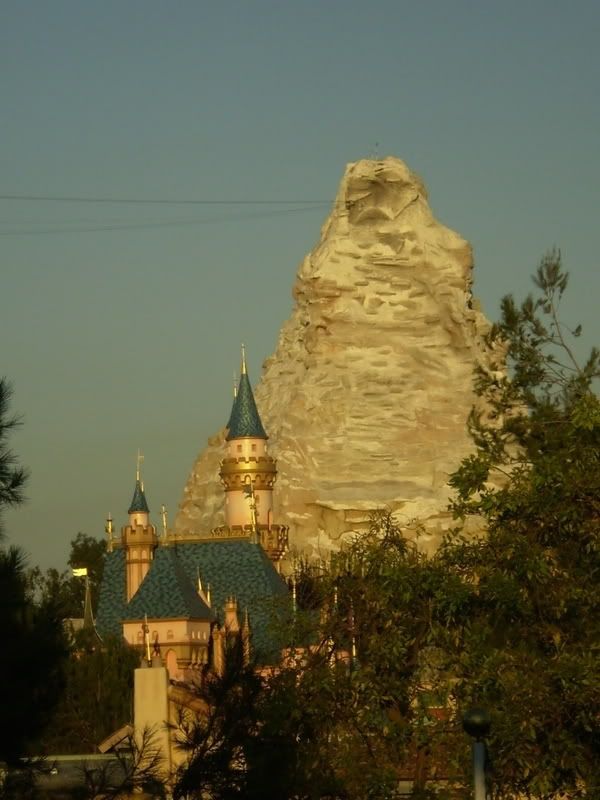 Talk about your incongruous landmarks.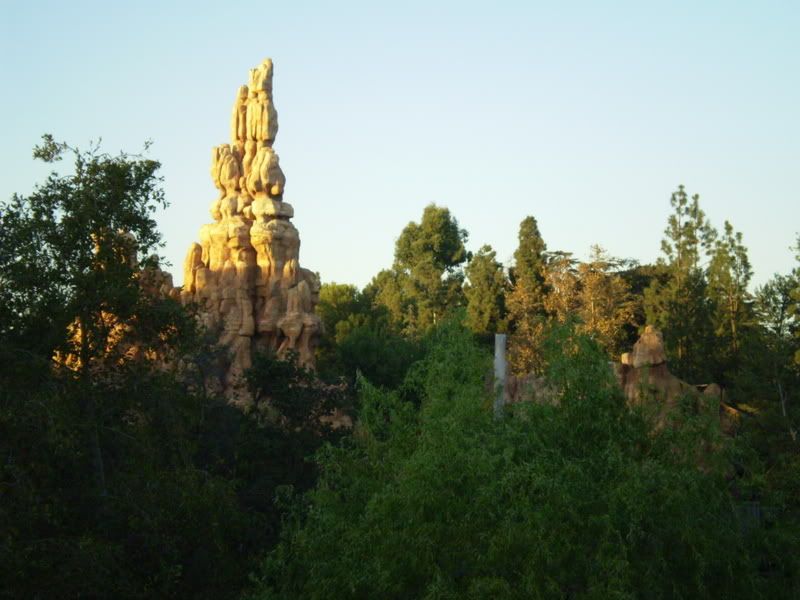 NOS, the land of Jacks and the people who want to see them.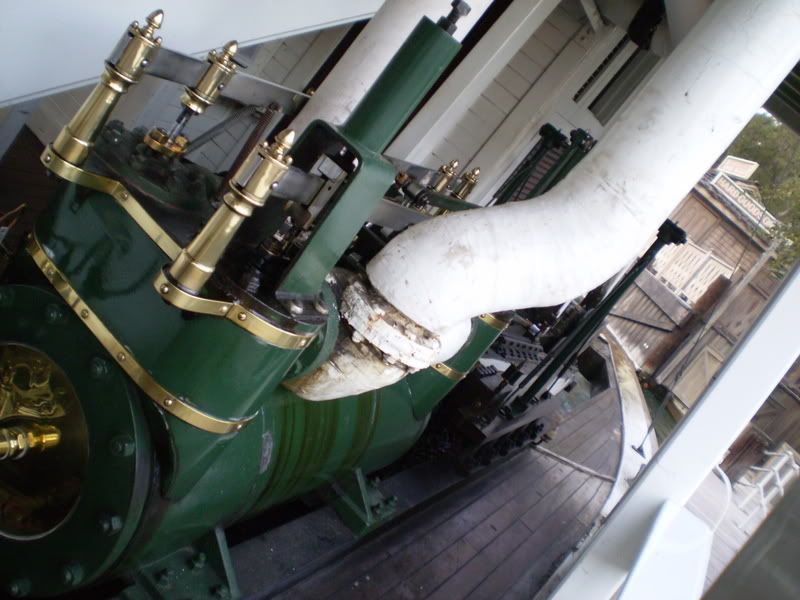 As a kid I was mesmerized by watching the machinery that made the paddlewheels go round.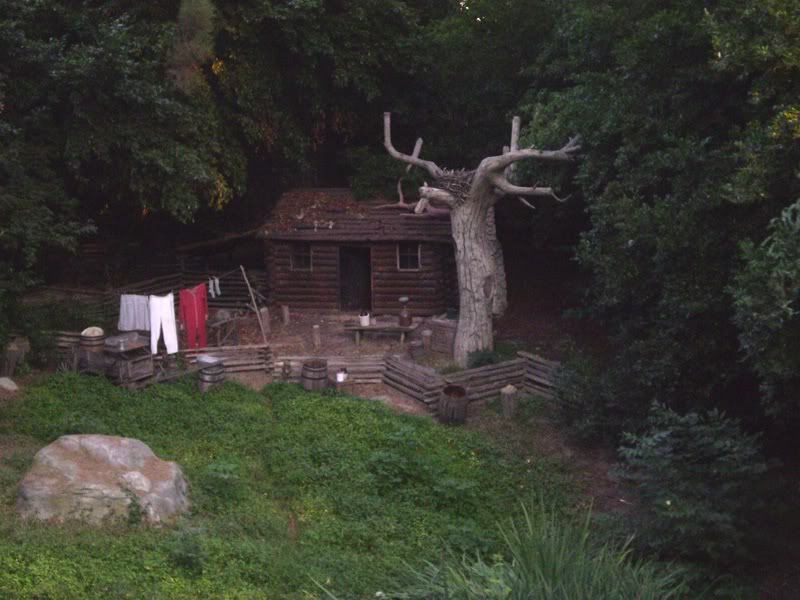 As a tribute to the Yesterland article, the doused settler's cabin as seen today.
Keep thy fingers crossed, mateys, and hope that Sparrow's got a match.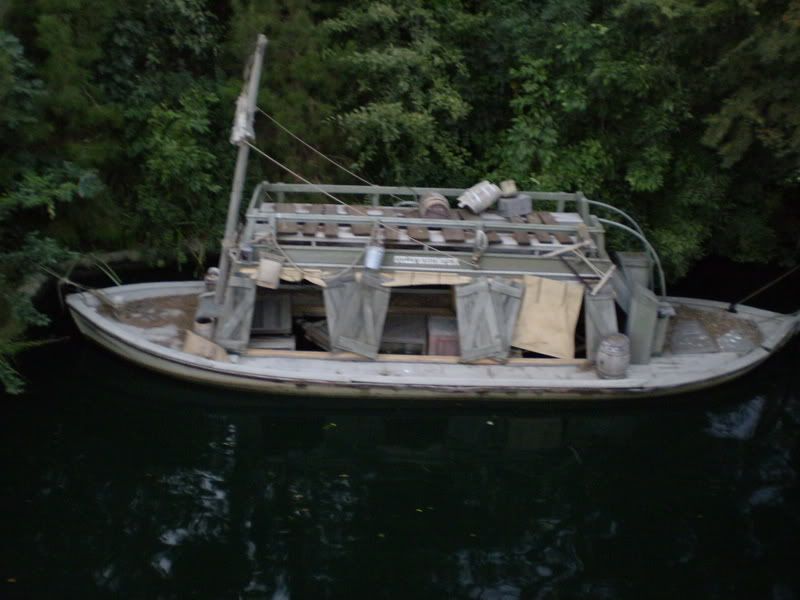 Speaking of things of yesteryear... a Mike Fink Keelboat as a prop...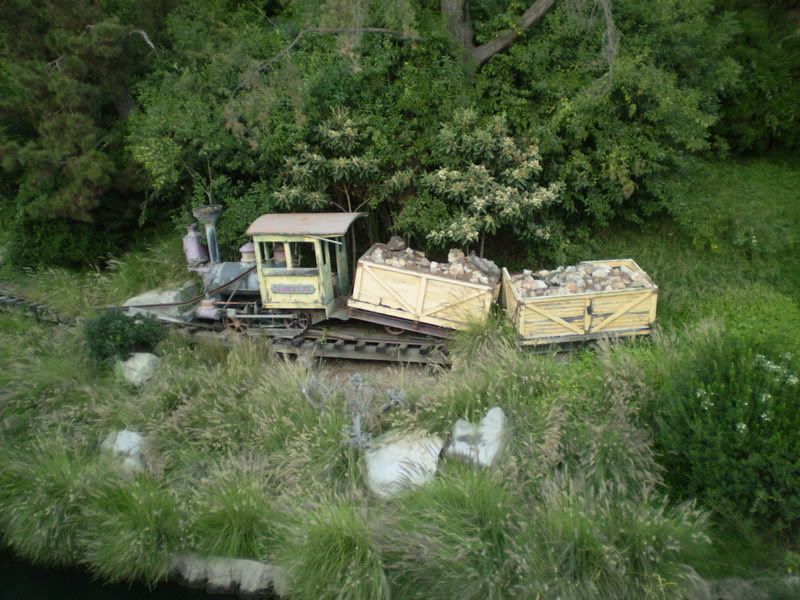 ...and a Nature's Wonderland train as a prop, in all its decomposing grandeur.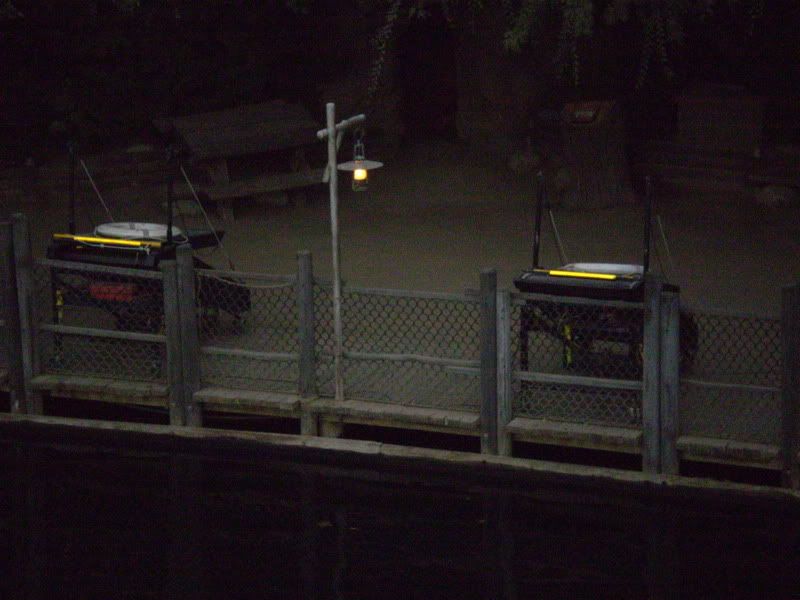 All around there were signs of F! being set up. These I assume are for the actors on the three floating barges, getting on and off.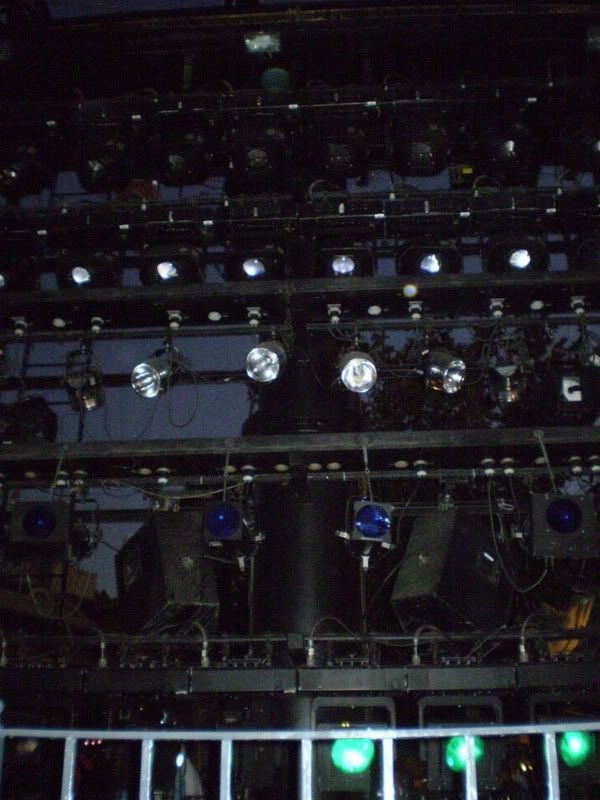 It's fun to watch all the lights flash and change color and twist around in unison.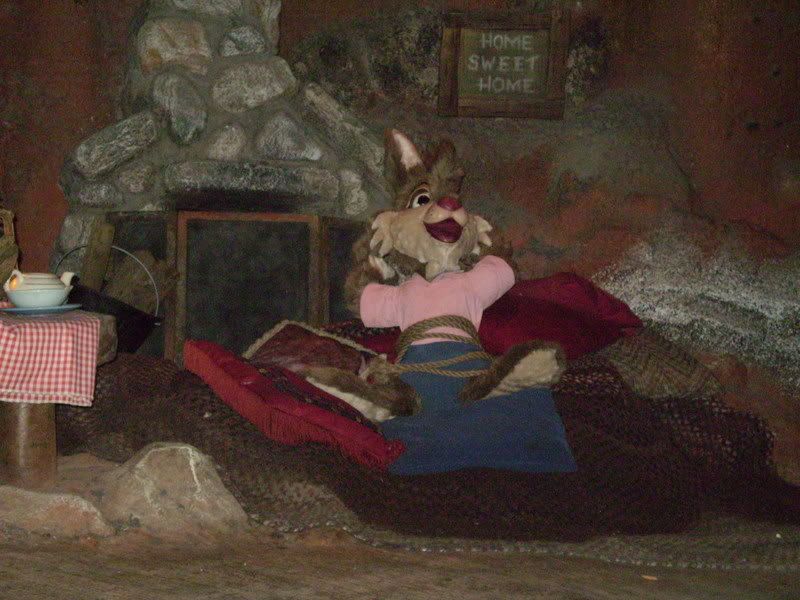 This scene makes me feel mighty satisfactual inside.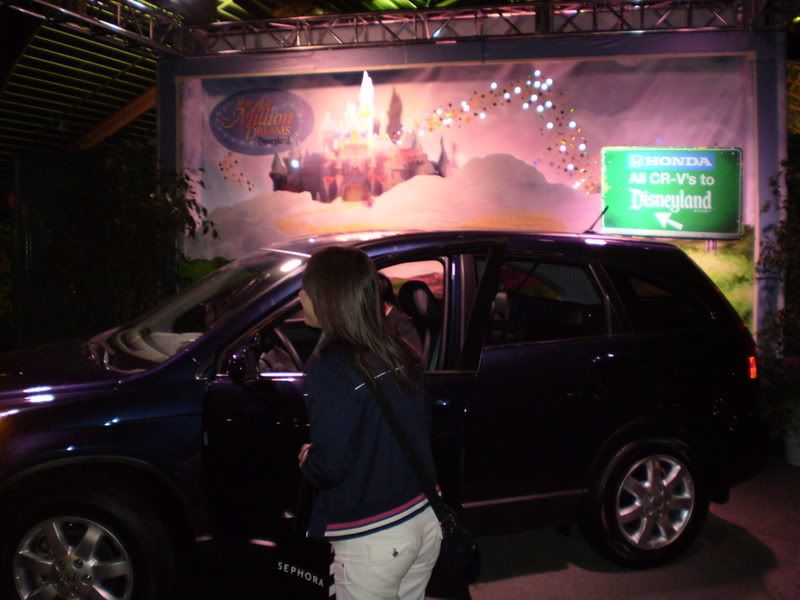 I'm ba-ack...and hey! Look what got fixed!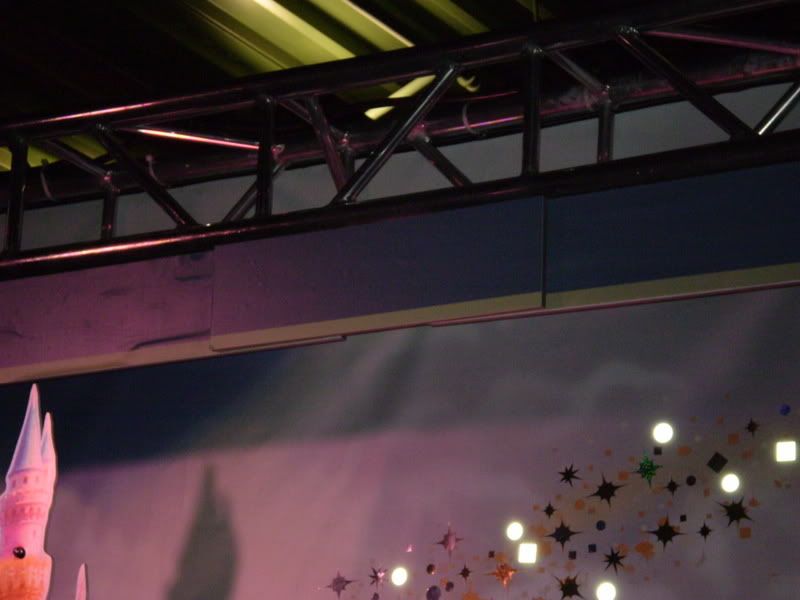 That was easy.
We did our traditional "watch R...DCT from IASW" and then immediately boarded the attraction before we even knew we did. There must have been 8 guests in the entire show building total, and our boat had one person in it besides us. Well, for some reason, just as we were in the Italy leaning tower / Switzerland yodeling part, the sound in the entire attraction went mute. I was like, "What the?!?" It was completely silent for just five seconds, and then it came back on like nothing happened. I can't remember anything ever going faulty in all my experience with small-worlding. I'm still trying to figure this one out. I wonder if it had something to do with the fireworks which had just concluded about five minutes ago or so.
Ignoring that incident, I noticed that the twirling ice skater girl is back in the first scene, who has been missing for quite a while now. Also, much of the wiring for the christmas lights, about half I'd say, has been installed on the facade. The bulbs have not been put in the sockets yet, although I did catch a glimpse of a few orange bulbs at the very lowest left corner under the main clock. I wish I had gotten pics of these, but the batteries in my camera were the same ones I used to test it at the store, so you can guess the rest.
That's it for now folks! Hope you enjoyed them!