What a big day! Started off at Disneyland and ended up at the El Capitan to see A Nightmare Before Christmas: in 3-D no less!
Arrived at D-Land around 10:30 and the line of cars going into the Harbor Blvd. entrance was much longer than normal. No pics of line of cars so sorry if I disappoint. It's early after all.
Getting onto Main St. there were noticeable crowds and boy was it hot!
(Plaid is kind of hot too)
Mickey and the band looking cool as ever:
These webbed feet were made for walkin'. (And that's just what they'll do):
Mice Chat Meet!
Crazy Legs, JudiMouse, Michelle's Mom, and Michelle too!
Out of Town super special guest Nephythys snacks up as David looks on...
JustJohn, dsnylndmom, and SimplySabrina:
Grumpy4, one of the young'uns, Nephy & David:
The group split up to different places after about an hour. Nephy, Michelle, and her mom went to Splash. I went with Dave, Crazy Legs, and JudiMouse to Rancho del Zocalo (super yummy). The rest went to Golden Horseshoe AND WERE NEVER SEEN AGAIN! No, they're fine.
After the excellent meal, it was time to get Haunted. No this is NOT the end: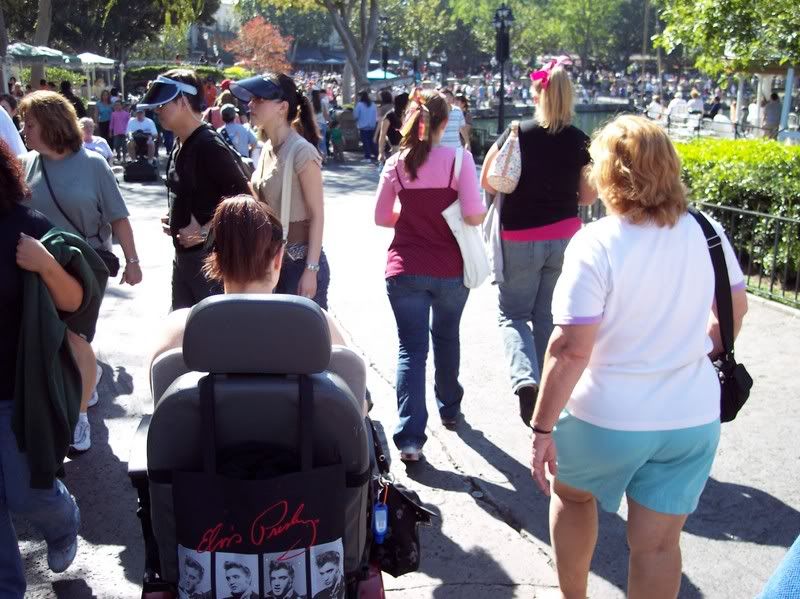 Merely playing Follow the Leader(s)
Jack is hanging around, even though we have a date later that night:
No! Not that kind of date!
CL & JM present "This Old Hearse"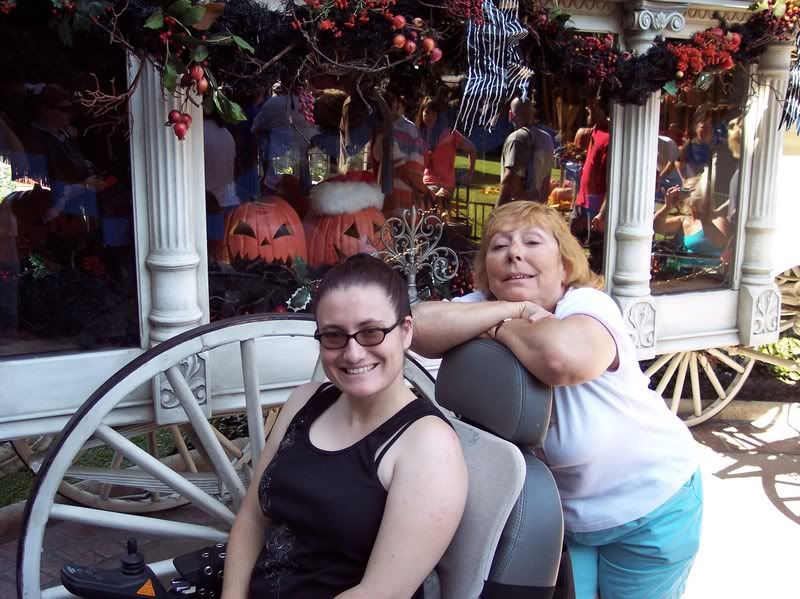 I was able to experience Haunted Mansion - Wheelchair Style (!) thanks to being in CL's posse for the day. Riding all the way thru to the entrance and the "shrinking room" were cool but the real treat was being able to spend some time with CL and the others. It was loads of fun but I had to cut it short due to a previous engagement. And I had to use the Space Mountain FP I got when I first got there (didn't mention that did I?).
I ran into SusieP and company on the way out of Space Mtn. She was being dragged by hopeful Padawans to the Jedi Academy and I did not have a chance to take a pic. I need to get better at that.
So I gave Mickey a wink...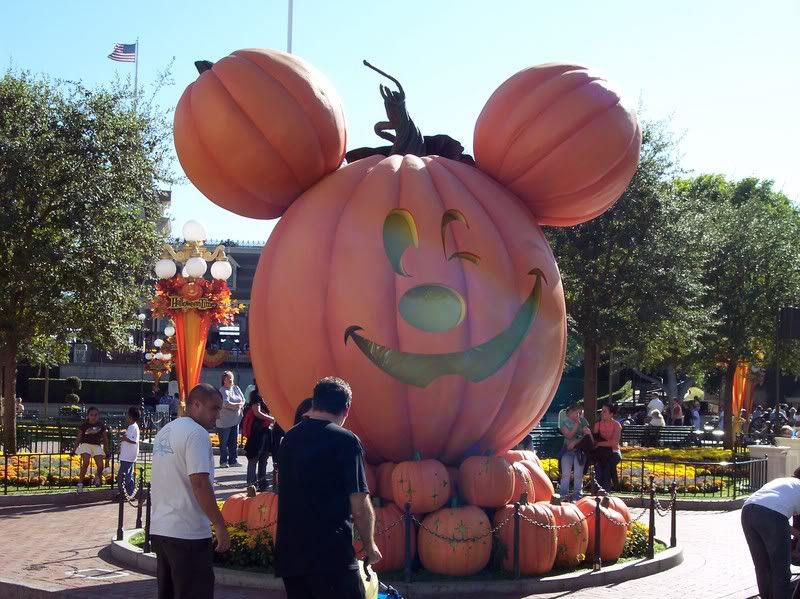 ...fed the dog...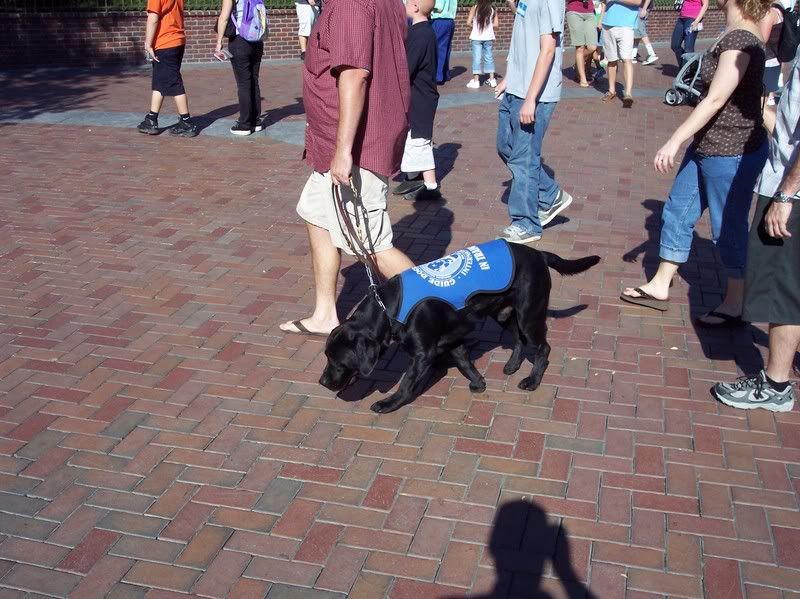 (OK not really)
...and bade farewell to Million Dream Land...
Stay tuned because you don't want to miss what comes next...
(No, I do not get a seasonal job at El Cap. Although that might be kinda groovy..)