This photo update is a bit late, but there isn't much new going on in the pictures... so I didn't rush to get them up. Just some new Ears, a couple shots of the Sub Lagoon, and behind the Monsters Inc refurb wall...
Here we go
WELCOME TO DISNEYLAND
The Harbor marquee is out from it's covers. Darkbeer posted photos of this a while back already, but here's a shot from the car:
The location for the Steamboat Willie collage is still behind it's curtain. For the most part, the area looks finished, I wonder what the hold-up is?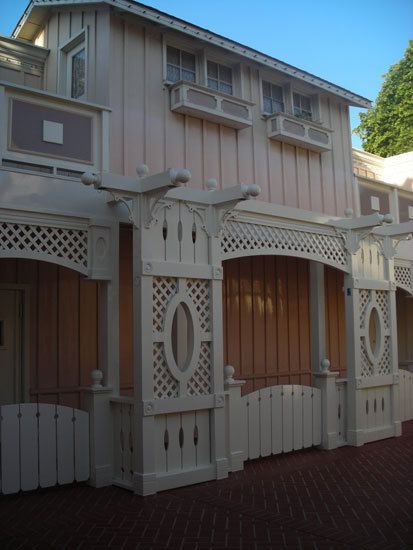 TOMORROWLAND WORK PROGRESSES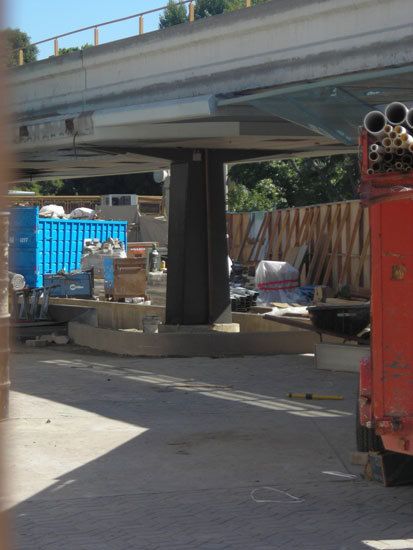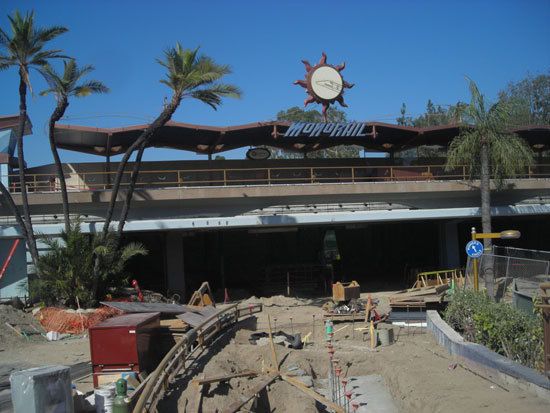 New stairs/ramps for the Monorail platform are coming along: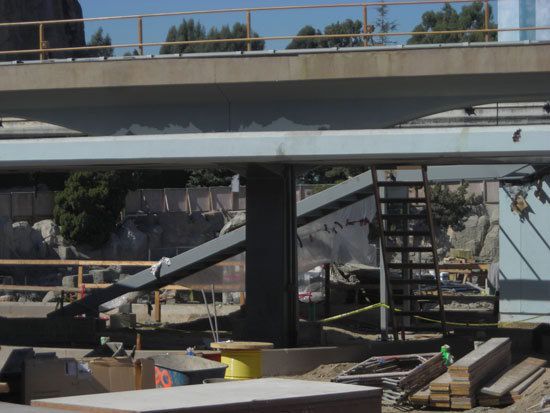 ...And new lighting has been installed on the Tomorrowland Terrace stage:
INSIDE THE SUB LAGOON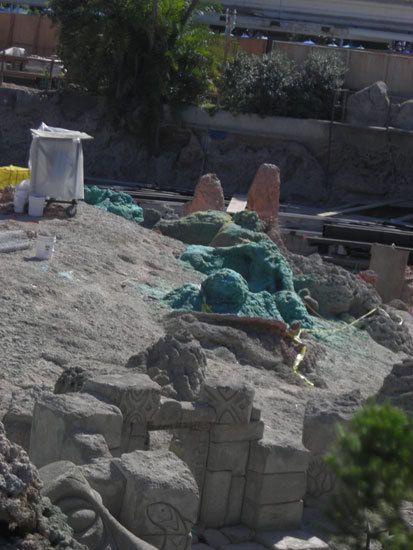 MONSTERS INC REFURB WALL

Took a peek over the construction wall to find big door props. I'm going to guess this area is gonig to become an eventual photo op area, but boy is it taking long for this photo op to come along?!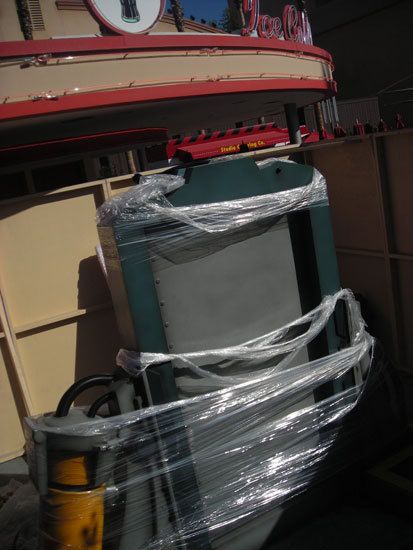 MONKEY BRIDE!
A new monkey bride has been added to the Haunted Mansion's attic, to the left of where the bride usually stands. Here's a short video clip of the new monkey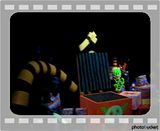 NEW MERCH AND COLLECTIBLES
New light-up Year of a Million Dreams ears, part of the
Disney's DREAMS Collection
. They're really nice looking, actually, even if they are totally obnoxious. Hopefully people will take advantage of that on/off switch and turn the dang things off inside of attractions.
New Jack Skellington Sculpture is coming out soon: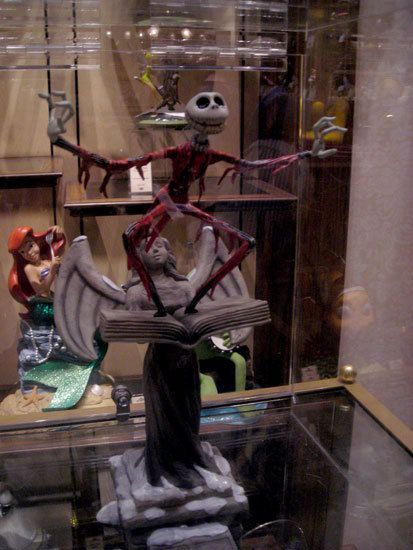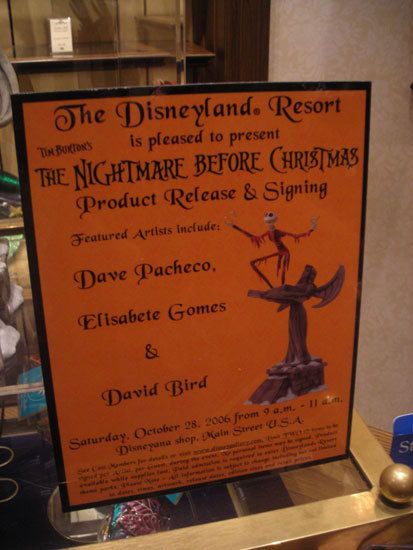 As well as a new Nightmare watch:
And Olzewski's Pirates of the Caribbean sculpture is coming soon as well!
....Alright... that's it for now.